If you're looking for unique things to do in Puerto Rico, why not find a unique place to stay? Puerto Rico is full of awesome boutique hotels, so we've gathered 10 of the best for you to check out.
And while you read, remember that one of our Puerto Rican locals can plan you a one-of-a-kind personalized trip to match your amazing lodgings!
#1: O:live Boutique Hotel (Condado)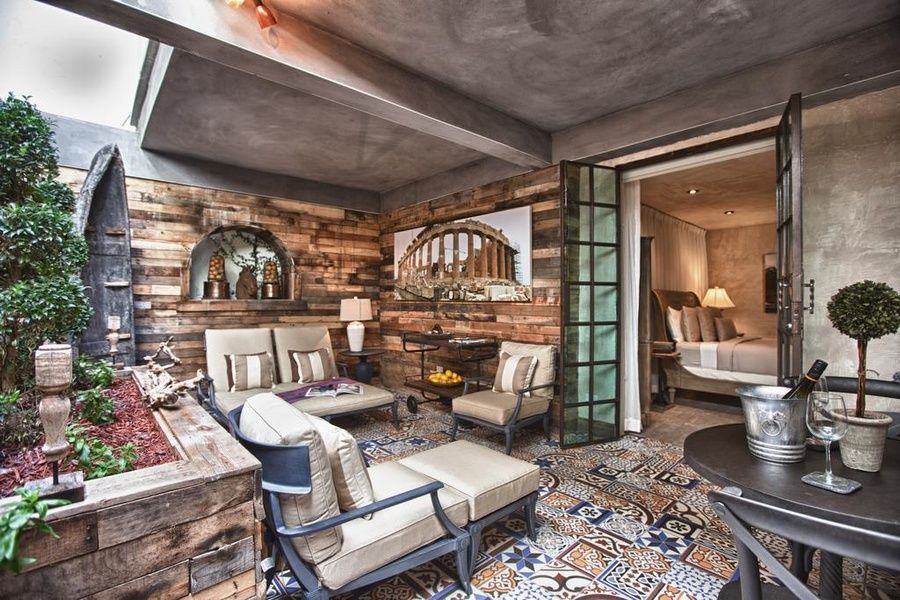 The Internet abounds with rave reviews for the O:live Boutique Hotel. Seriously, people adore this place. And what's not to like? O: live is located in one of the best places to stay in San Juan: the glamorous, glitzy Condado neighborhood, right on the beach! People love the location, the welcoming staff, and especially (especially) the rooftop bar and pool.
If you're looking to explore outside chic Condado, you're in luck: some of the best things to do in Puerto Rico are in close proximity. If you can pull yourself away from the rooftop bar, we definitely recommend checking out everything that goes on in San Juan at night.
Price: rooms start at $230/night
#2: Hotel El Convento (Old San Juan)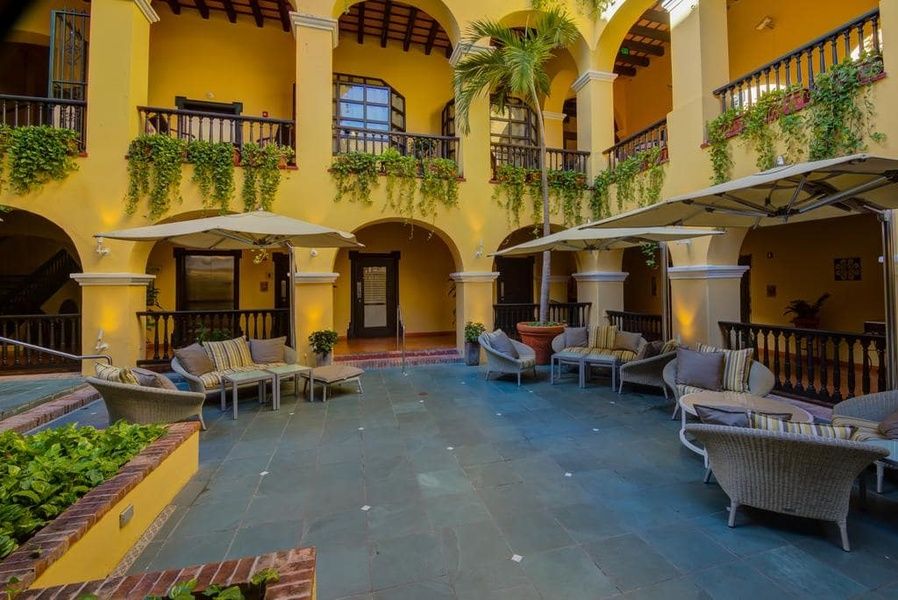 This convent-turned-hotel charms travelers with its bright yellow exterior, lofty ceilings, and gorgeous rooftop pool. The courtyard of Hotel El Convento is truly divine; you'll be swooning over the tiled floors, patios, and arches for months afterward.
Plus, Old San Juan is one of the best places to stay in Puerto Rico: with its deep history, old churches, and proximity to PR's famous forts, it's the perfect setting for historic Hotel El Convento.
Price: rooms start at $259/night
#3: El Blok (Vieques)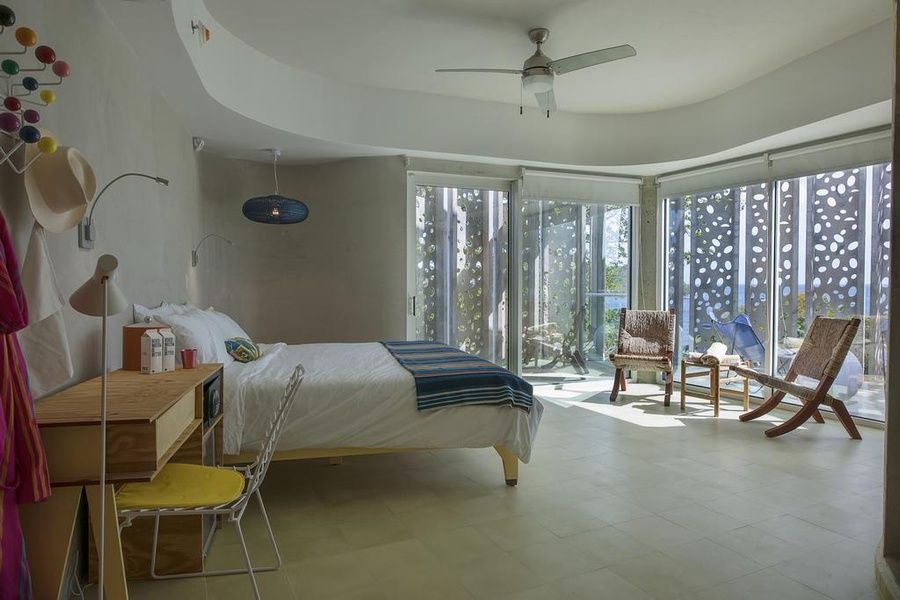 The major draw of El Blok is certainly its beachside location in gorgeous Vieques. The island, famous for black sand beaches and wild horses (and accessible by ferry or plane) is one of the places to visit in Puerto Rico. But El Blok hotel has a secret ingredient: the incredible El Blok restaurant. The restaurant specializes in Puerto Rican cuisine, and sources ingredients from local fisherman and farmer's markets.
Pro tip: Vieques hosts one of the coolest Puerto Rican excursions around: it's home to PR's magnificent bioluminescent Mosquito Bay.
Price: rooms start at $135/night
#4: La Terraza de San Juan (Old San Juan)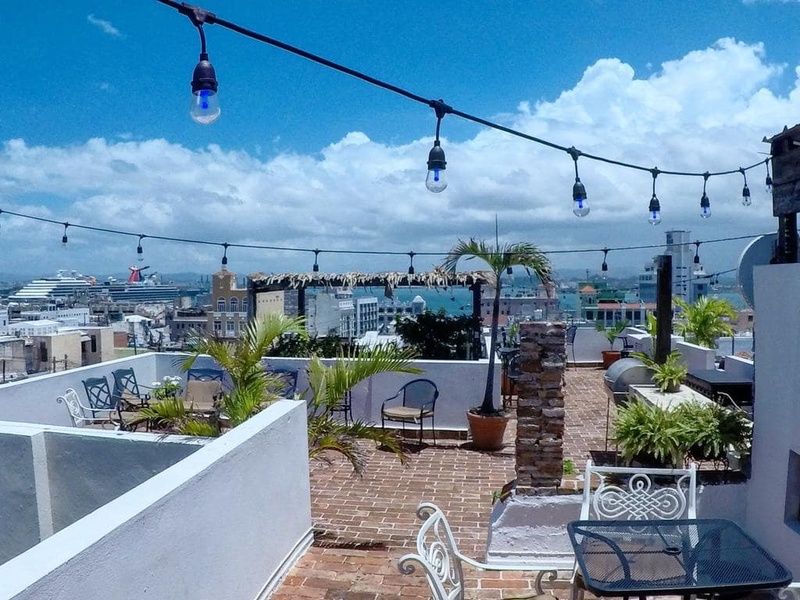 La Terraza de San Juan bursts with old school charm: pink walls, wooden beams across the ceiling, and porches with lovely views of colorful Old San Juan. The rooftop pool is spectacular and offers a stunning panorama of the nearby ocean (rooftop pools are a popular feature among Puerto Rican boutique hotels and we are here for it).
There's so much fun stuff to do in San Juan that you may not spend much time in the hotel, but it provides the perfect home base for a delightful trip.
Price: rooms start at $174/night
#5: Hacienda Tamarindo B&B (Vieques)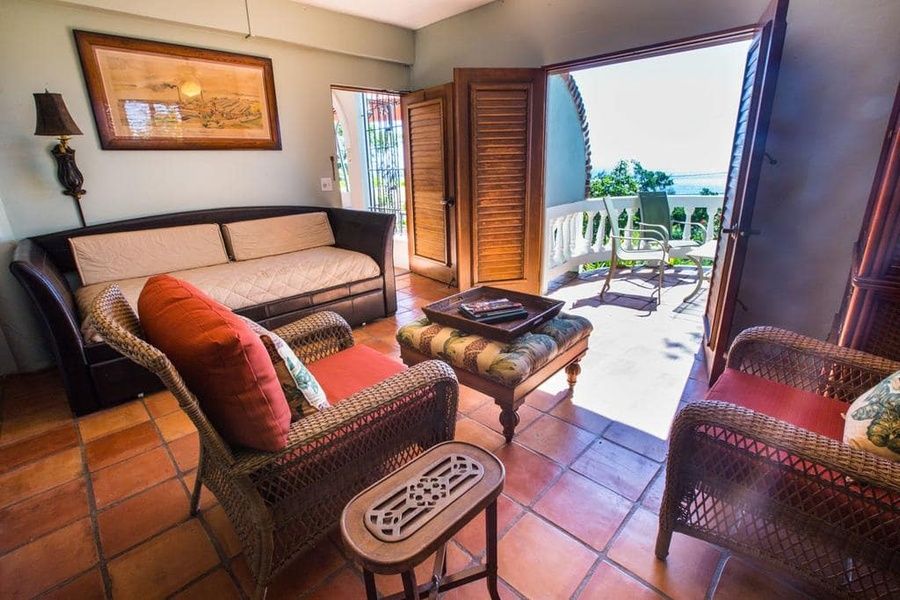 Back in beautiful Vieques is the heavenly, hilltop Hacienda Tamarindo Bed and Breakfast. From the massive Tamarind tree in the hotel atrium to the 17 uniquely-designed rooms, everything about the Hacienda Tamarindo invites guests to take a step back from the world and relax.
Real life worries easily dissipate in the Carribean breeze. To remove additional trip-planning stress, just have one of our local trip planners help with the logistics of getting to Vieques.
Pro tip: Children under 15 are not allowed at this hotel (during the off-season, this changes to children 8 years and under)—making it the perfect destination for a romantic Puerto Rico honeymoon.
Price: rooms start at $175/night
#6: Monastery Art Suites (San Juan)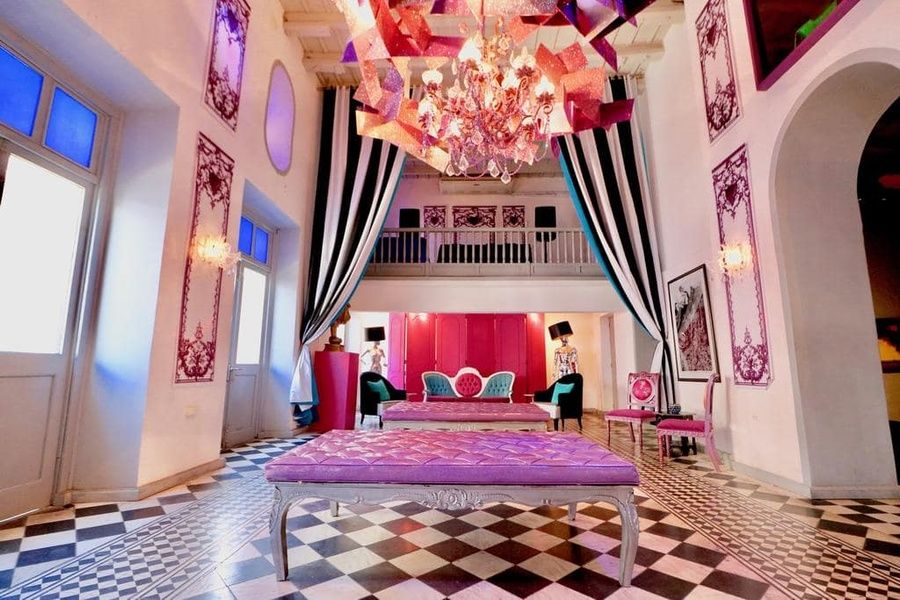 The kaleidoscopic Monastery Art Suites feels like the love child of Louis XIV and Sergeant Pepper: it's a whirlwind of color, a satisfying mix of classic and modern that you won't soon forget.
Visitors love staying here because of its central location—so many of the top things to do in Puerto Rico are within walking distance. And speaking of walking distance, the incredible Barrachina restaurant is only a minute away. Barrachina claims to have created the Pina Colada—ample reason to stroll over and have a taste.
Price: rooms start at $214/night
#7: Horned Dorset Primavera (Rincon)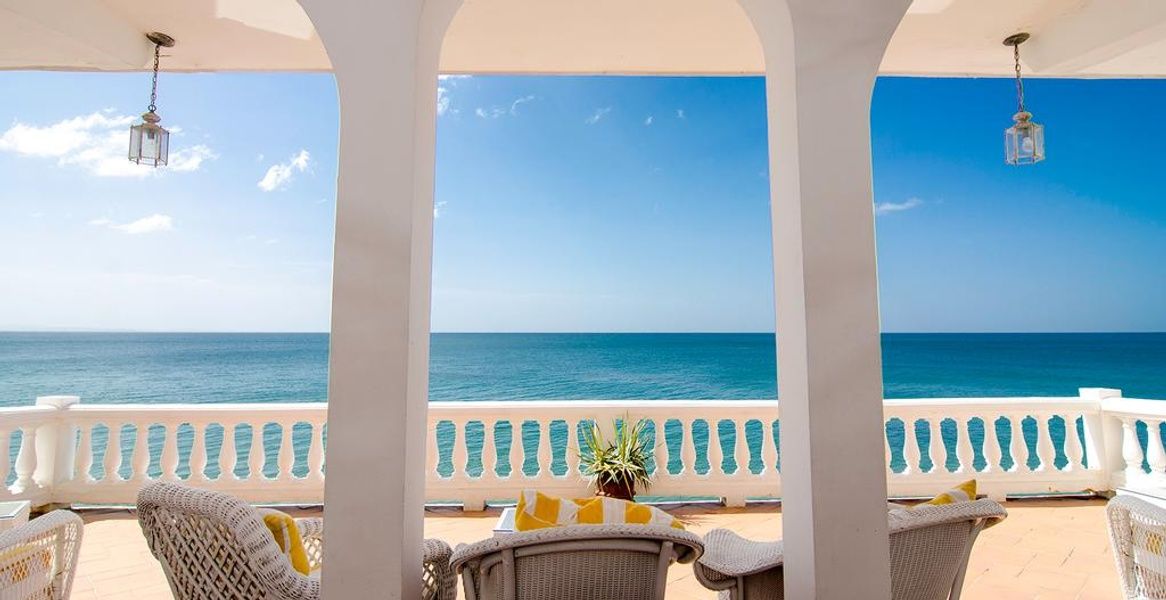 The Moroccan-inspired Horned Dorset Primavera is luxury personified. You can't beat the location—mere feet from the ocean, guests rave about falling asleep to the sound of waves. The white walls, gorgeous Moroccan tiles, and private splash pools give this place a strong sense of charm and splendor.
If you're looking to mix luxury with adventure, you're in luck: the nearby town of Rincon is packed with some of Puerto Rico's best activities, including world-class surfing.
Price: depending on the season, rooms start at $229/night
#8: Coral Princess Hotel (Condado)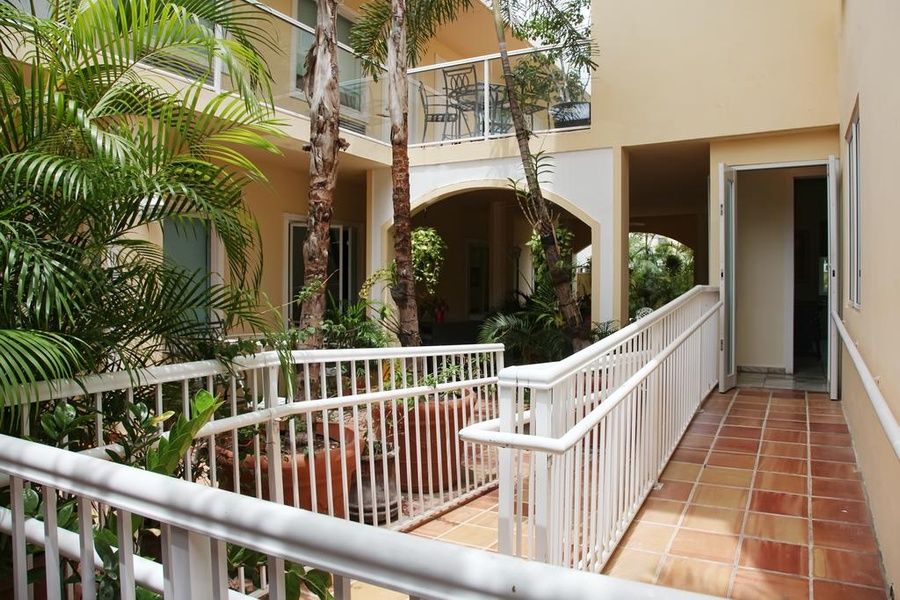 Coral Princess Hotel in classy Condado gets rave reviews for its personality and charm (the yellow stucco walls and plant-filled corridors joyfully announce that vacation has begun). And you can't beat the location, either. Condado Beach (one of the best beaches in Puerto Rico) is a two-minute walk away, and for about $5 you can take an Uber into nearby Old San Juan.
Price: rooms start at $156/night
#9: Hotel Belgica (Ponce)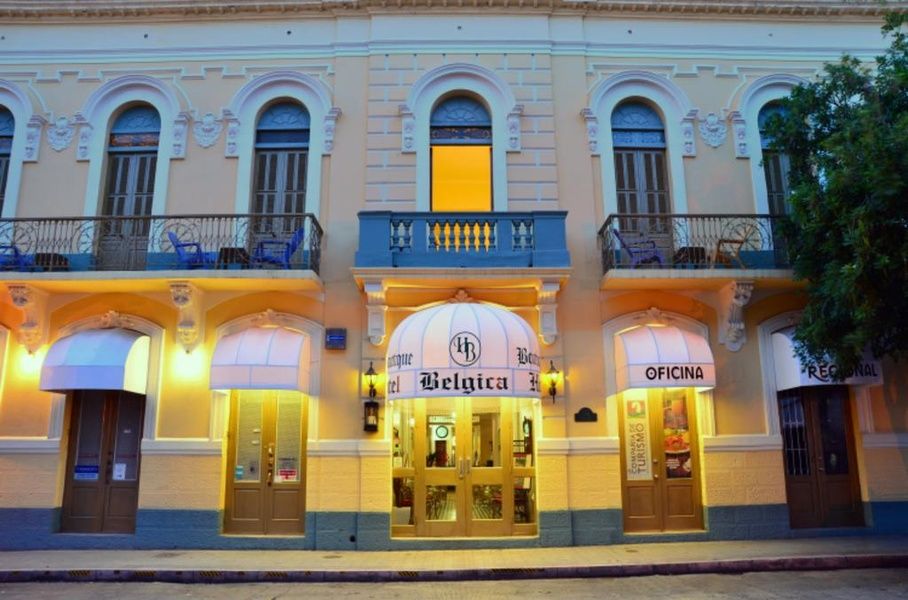 Nestled in Puerto Rico's "Jewel of the South" the gorgeous and architecturally-striking town of Ponce, Hotel Belgica buzzes with old school charm. The looming ceilings, little balconies, gold-framed mirrors, and tiled-floors delight travelers, as does the attentive and warm staff.
If you're looking for something a bit different, then Hotel Belgica may be perfect: less traveled than San Juan, you'll nevertheless find tons of stuff to do in Ponce. Our advice? Talk to a Puerto Rican local for help planning out your perfect Ponce itinerary.
Price: rooms start at $99/night
#10: The Dreamcatcher (San Juan)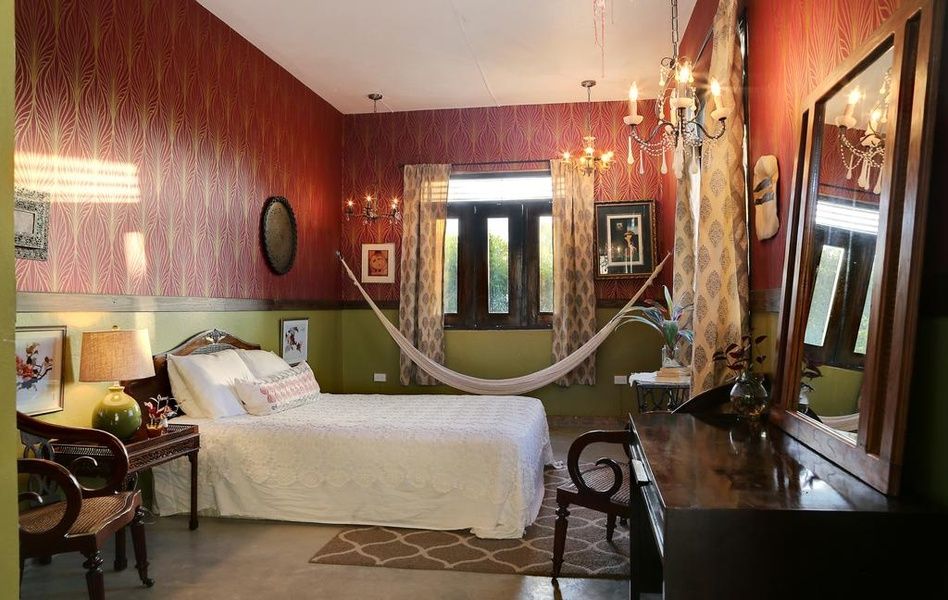 Not only is the Dreamcatcher gorgeous—filled with hammocks, bright tiles, and generous outdoor spaces—but every room is equipped with a dreamcatcher. Yes, the hotel is that serious about the peace of mind of its guests. Sweet dreams aside, the Dreamcatcher is known for its onsite yoga and vegetarian/vegan brunch—making the Dreamcatcher the perfect place for a restorative vacation.
Price: rooms start at $161/night
--
Staying at one of these boutique hotels in Puerto Rico guarantees a unique stay full of color and charm. To make the trip totally stress-free, have a Puerto Rican local plan your trip. They'll create a custom itinerary to fit your interests, plus they'll be available 24/7 with phone support in case you run into any issues. Questions? Send us a message!