Sippin' something strong on the beach is definitely one of the best things to do in Puerto Rico, but it's definitely not the only option. Whether you prefer ziplining in the rainforest, jumping off cliffs, or snorkeling after hours, Puerto Rico is filled with stuff to fuel your thirst for adventure.
Locals say these are ten fun things to do in Puerto Rico that'll get your adrenaline pumping.
1. Rock climb above the forest in San German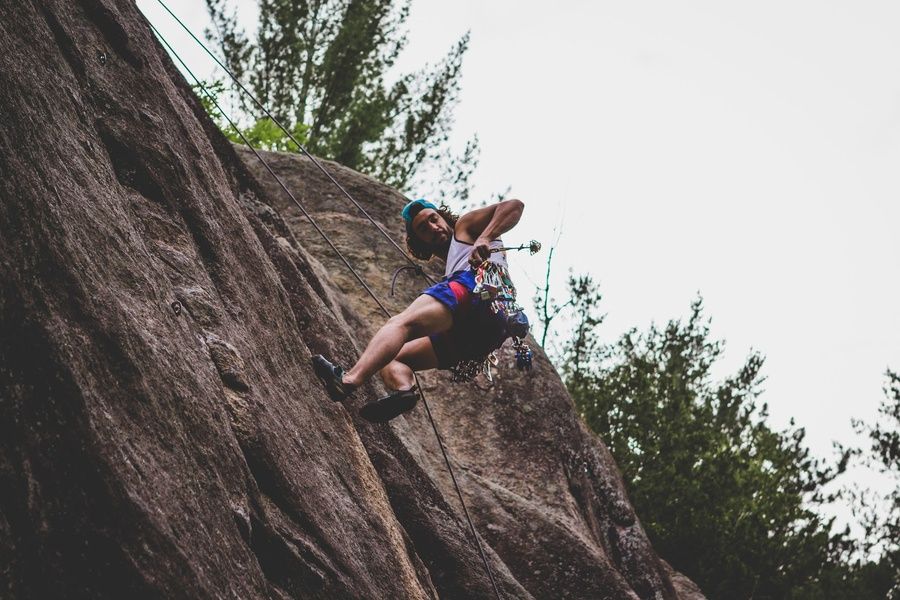 There are plenty of thrilling places to visit in Puerto Rico, but for the true adrenaline junkies, you can't miss rock climbing in the mountains of San German. After a quick 10-15 minute hike you'll be met with a steep slab of white, red and orange limestone just waiting to be scaled.
Once atop the mountains, you'll be able to take in the breathtaking views of the sprawling coffee farms in the surrounding area. If you're traveling to San Juan, San German is an easy two hour trip out west. You can bring your own gear, or get some advice from a local about the many climbing guides in the area.
2. Trek the scenic Toro Negro Rainforest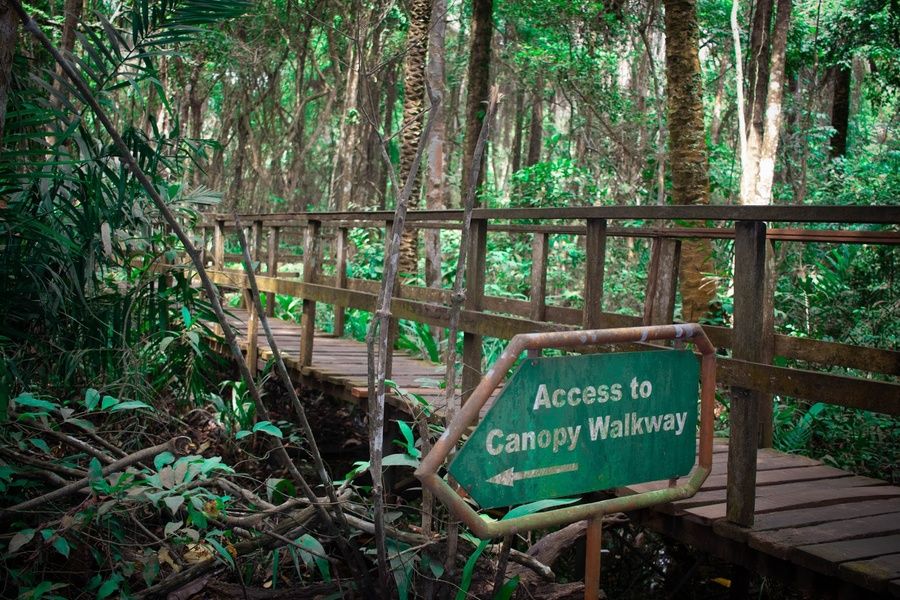 The El Yunque National Forest is an obvious fan favorite for hiking in PR, but Toro Negro's trails are one of the many off-the-beaten-path attractions in Puerto Rico that can't be overlooked.
Located in Central Puerto Rico, parts of this 6945-acre forest offer similar views to El Yunque, but Toro Negro also boasts dramatic waterfalls, cliffs, rivers, and natural swimming pools. It's also home to the highest point on the island, Dona Juana Waterfall.
Pro tip: If you're looking for a hike with some of Puerto Rico's best sightseeing, Toro Negro is the way to go.
3. Cruise the world's second-longest and tallest zip line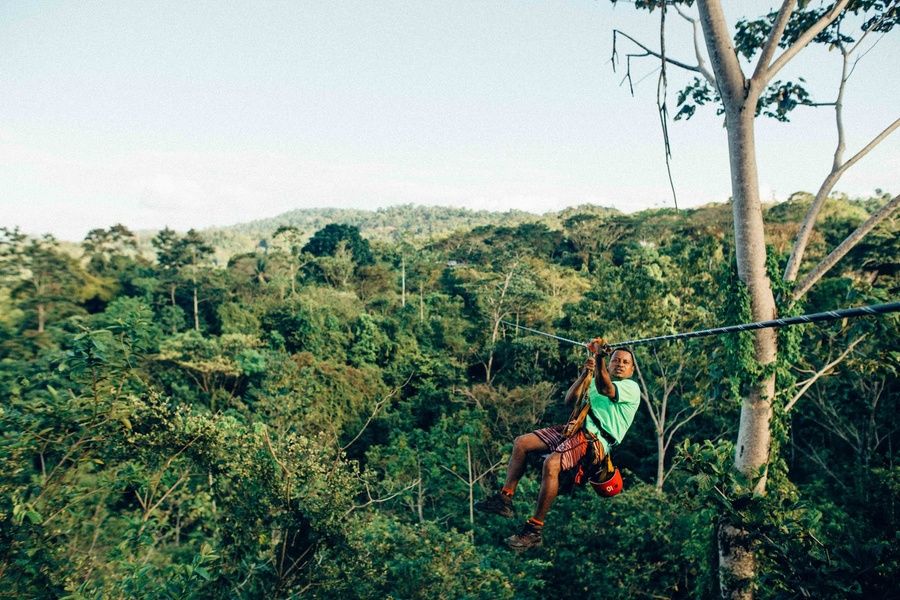 Standing at over 850 feet high, the zip line in Toro Negro Rainforest is an absolute must for the adrenaline junkies. The zip trip allows you to soar above rainforests, and streams at up to 65 mph. If you're brave enough, you can even glide down "Superman Style"—aka lying face down on your stomach as you watch the scenery whiz by below you. Ask a local for more info.
4. Try late-night snorkeling in Fajardo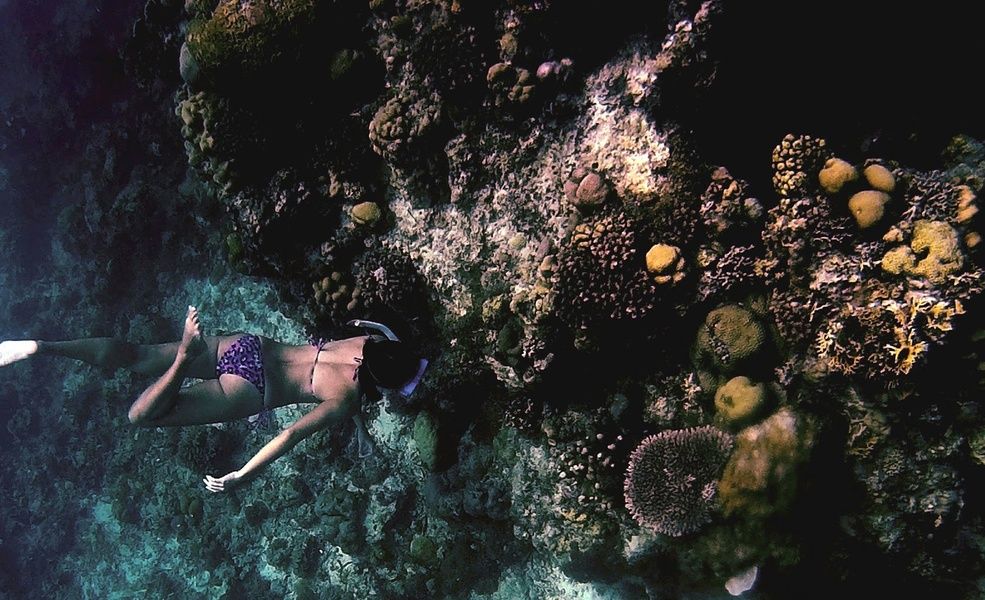 Dive into the darkness and swim among the unknown! Located on PR's eastern shore, the seaside city of Fajardo is another destination on the Puerto Rico must-do list. As daylight ends, marine life hidden deep in the reef emerge—octopus, puffer fish, lobsters, crabs, eels, squid, and even turtles are just some of the critters you'll meet. Ready to take the plunge? Get in touch with a local trip planner set up your late-night snorkeling experience.
5. Kayak after hours in a bioluminescent bay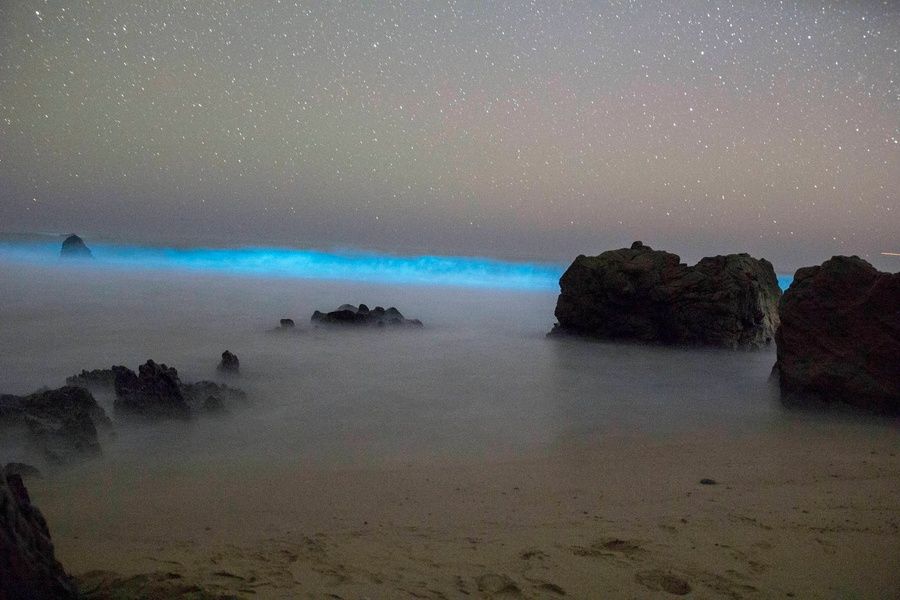 By night, Fajardo Bay transforms into an otherworldly expanse of glowing blue light. Thanks to the presence of microscopic plankton, the bioluminescent bay shines bright with every splash. This natural rarity gives you an unexpected twist to your normal kayaking excursion. For an extra burst of beauty, book this trip on a moonless night for one of the most amazing activities you can experience in Puerto Rico.
Pro tip: Thankfully, travel prices in Puerto Rico are very budget friendly. You can easily get from San Juan to Fajardo by renting a car for under $20/day.
6. Dive off the cliffs of Cueva Del Indio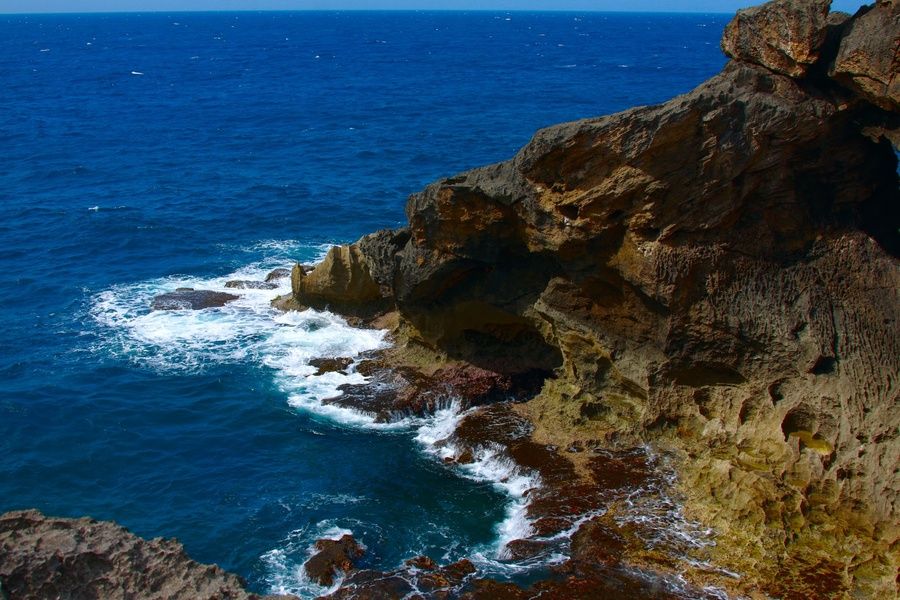 Remember that Adam Sandler movie The Do-Over? We only sort of . Because it was bad. Anyway, they chose Cueva Del Indio in La Piedras for the cliff jumping scene because frankly, this Puerto Rican beauty is unparalleled. With jumps at 12 feet, 25 feet, and 45 feet, there's a jump for everyone no matter your comfort level—so don't be afraid to add it to your Puerto Rico itinerary. Plus, if you're traveling on a budget, this trip is one cheap thing to do in Puerto Rico that will keep your wallet fat and happy.
Fun fact: The cliffs of Cueva Del Indio were also featured throughout the Pirates of the Caribbean series.
7. Go caving in the third largest subterranean river in the world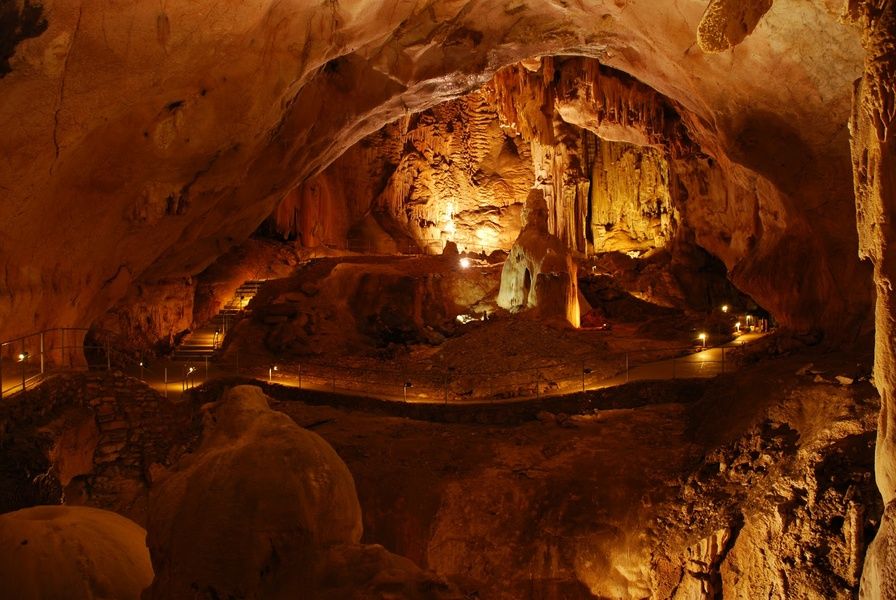 With over 200 caves, it's hard to believe the Rio Camuy Cave System has yet to be completely explored (it's rumored there are around 700 still-unknown caverns). This 45 million-year-old natural wonder is also home to the third-largest subterranean river in the world—in a cave over 10 stories high! While it's one of Puerto Rico's main tourist attractions, the Rio Camuey Cave Park has trecks for all levels, from beginner to master climber—so don't let its family-friendly reputation deter you.
Update: The Rio Camuy Cave Park was damaged in Hurricane Maria and has not yet reopened. For more information on hurricane recovery, check out this Puerto Rico tourism update and read up on traveling to Puerto Rico right now.
8. Cool off in the El Yunque Waterfalls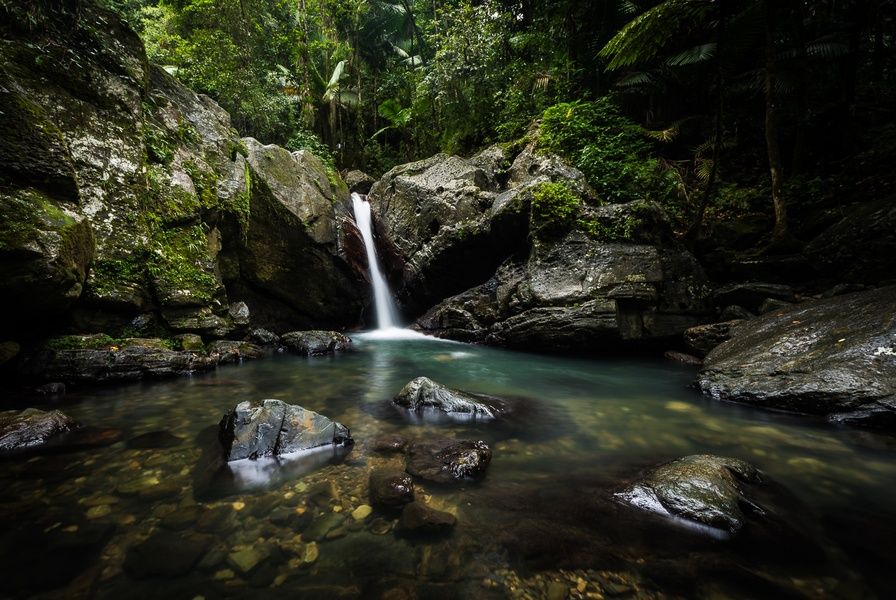 The El Yunque Forest may as well be one of the most talked about things to do in Puerto Rico, but trust that it's for a good reason. The nearly 29, forest is home to a variety of trails, waterfalls and enough vines to swing on to make you feel like Tarzan. Yes, it's among Puerto Rico's most popular vacation spots, but it's also worth braving the crowds and experiencing the United States' only rainforest. Plus, if you're feeling reckless, you can jump off the waterfalls into the pools below (though legally, we can't say we recommend it).
9. Swim alongside horses on Vieques Island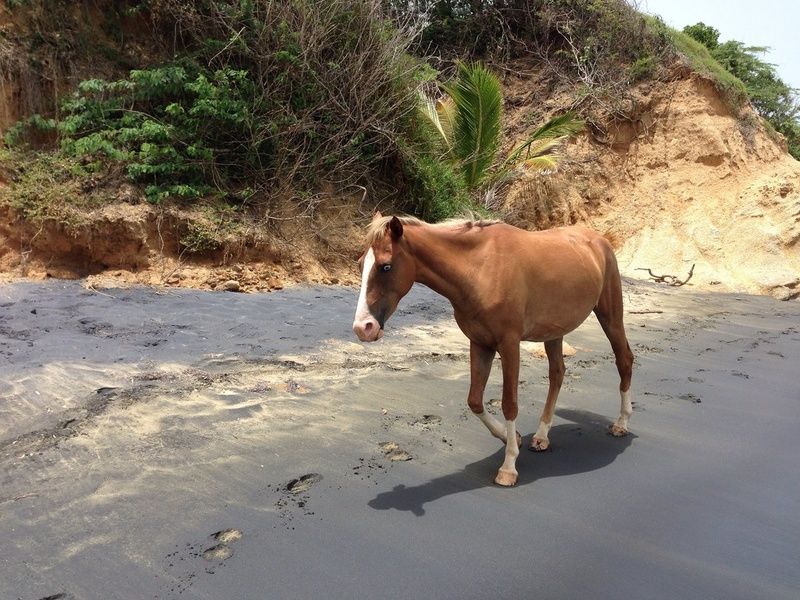 Located eight miles off the mainland, Vieques Island is considered one of the best places to stay in Puerto Rico. The island is a quiet sanctuary, home to beautiful beaches and packs of wild horses. The island is blissfully untouched and the beaches are clear and surrounded by rolling hills of vibrant, green vegetation. Roam this small escape an island and feel free to travel the Viequenses way. You guessed it—on horseback! If you're nervous around horses (we don't blame you), have a local travel expert get you some info on the best stables.
Pro tip: While visiting Vieques Island, make sure to stop by one of Trip Advisor's favorite PR destinations, Mosquito Bay—the brightest bioluminescent bay in Puerto Rico.
10. Surf at Kikita Beach in Dorado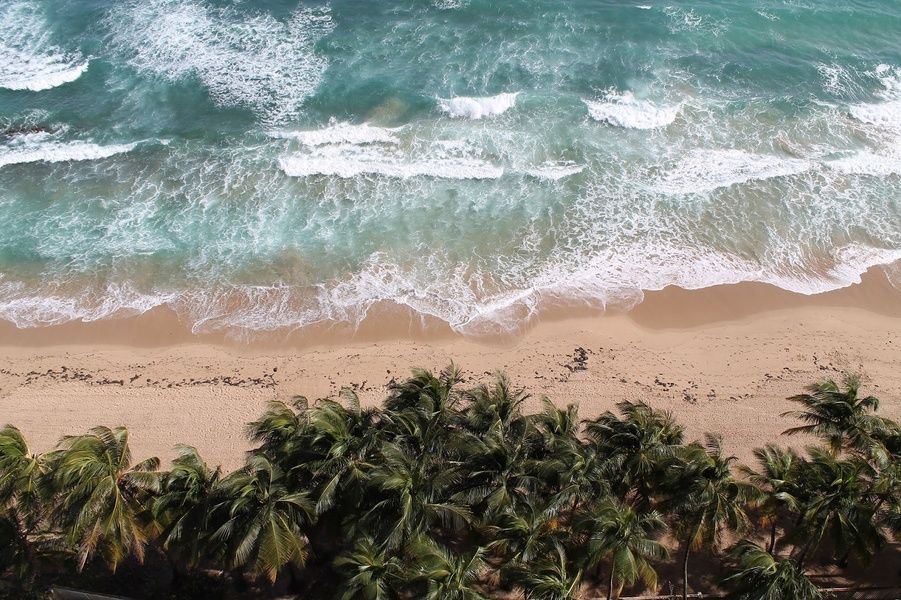 It's no secret the beaches of Puerto Rico are awesome for surfing, but there's a reason why local surfers flock to the "Paradise of Puerto Rico" that is Dorado. Nestled around huge sea rocks, Kikita Beach is almost as fun to look at as it is to surf. And since Kikita beach marks where the Rio la Plata meets the ocean, the waves will surely appease your inner daredevil.
Pro tip: Since Kikita is a bit more secluded than other places to stay in Puerto Rico, it's always a good option to consult with a local so you spend more time surfing and less time walking in circles.
--
Ready for your next escape? Our local trip planners (aka Heroes) are here to help plan your trip—or just iron out the details and ensure you don't miss a thing on their beautiful home island. Questions? Feel free to message us. And make sure to check out: