Puerto Rico is packed with incredible things to do! And happily, the island has some wonderful hostels which make it totally possible to go on an awesome trip without breaking the bank (or your back on an uncomfortable bed). Here are 12 amazing hostels in Puerto Rico you won't believe.
Looking for more low-cost ways to experience Puerto Rico without sacrificing authenticity? Have a Puerto Rican local plan your trip! It's only $30/day, which means you'll have plenty left in your budget for all those piña coladas.
#1: Hostel H1 Miramar (San Juan)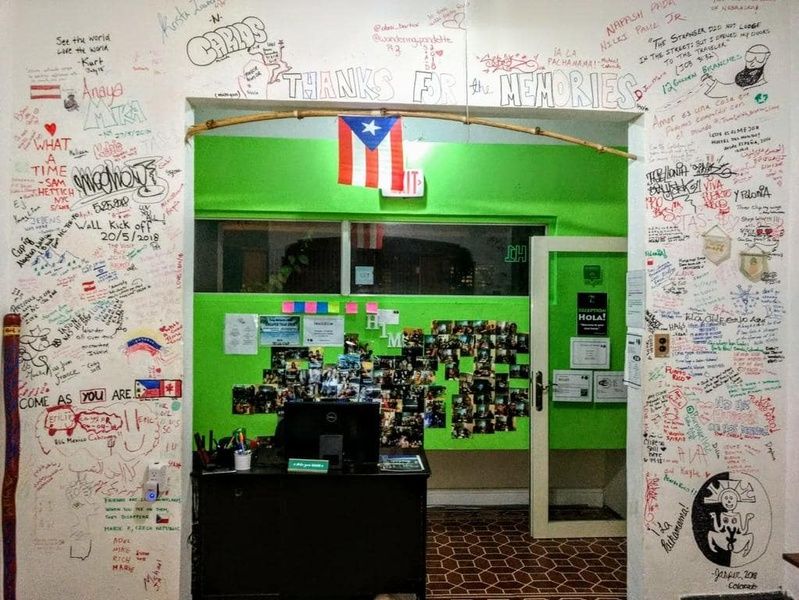 It's immediately clear how much guests love the playful and colorful Hostel H1 Miramar—hand-written messages of affection and thanks from former guests cover an arch near the lobby. Right near tons of Puerto Rico's best things to do, the hostel is also just a fifteen-minute walk from some of San Juan's most amazing beaches
Pro tip: Hostel H1 Miramar is a great choice for solo travelers to Puerto Rico. The hostel offers "family dinners" and social outings every night, so it's the perfect place to make new friends.
Price: Rooms start at $69/night
#2: Luquillo Beach Hostel (Luquillo)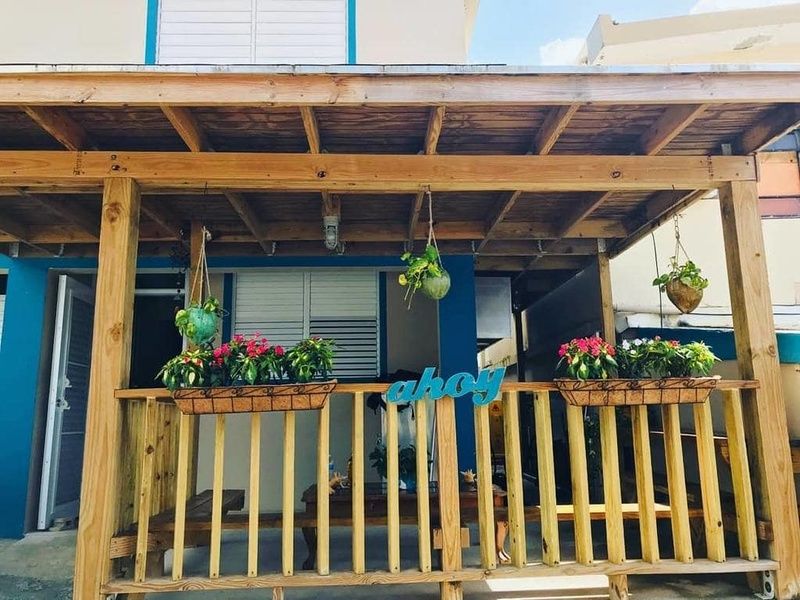 If you love the beach, you'll adore Luquillo Beach Hostel. Right on the shore, the hostel is perfect for anyone whose perfect Puerto Rico itinerary involves a lot of time in the sand. But it's also a great choice if you're looking for some exciting Puerto Rico excursions: the gorgeous El Yunque rainforest is just a 15-minute drive away.
Guests really love the plethora of activities available, especially "los kioskos de Luquilla"— a stretch of incredible kiosks offering Puerto Rican food and drinks. Popular with locals and filled with live music, it's a great place to bar hop after a day on the beach!
Pro tip: The only negative comment people leave about Luquillo Beach hostel involves noisy roosters. TBH, the beach makes it worth it.
Price: Rooms start at $67/night
#3: Mango Mansion (San Juan)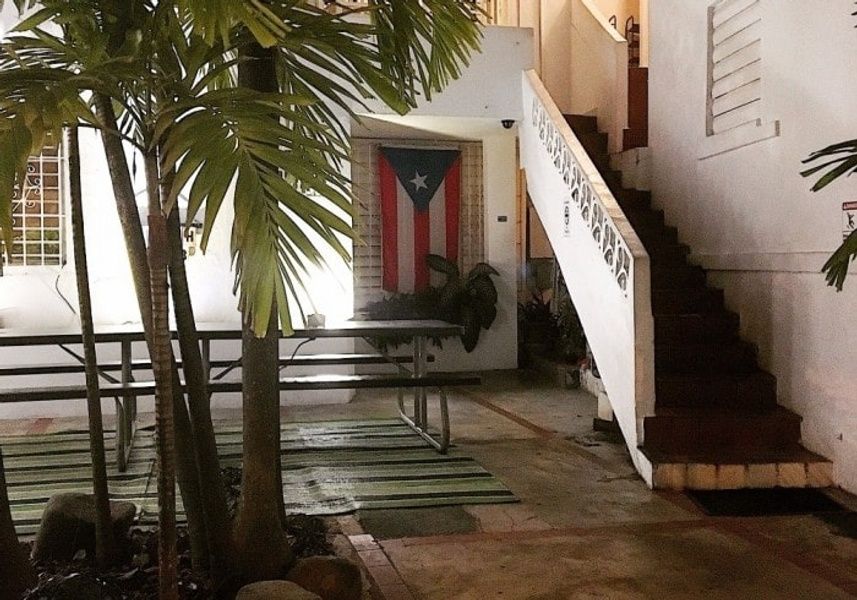 The Mango Mansion is close to the beach and some of San Juan's best nightlife spots. Guests love that they can get the best of both worlds. Seriously—they love it so much that it's rated #2 among "good value hotels" on Puerto Rico's TripAdvisor page! Reviewers rave over the warm and friendly staff, the hostel's central location, and the free (but substantial) breakfast.
Price: Rooms start at $50/night
#4: The Lazy Hostel (Vieques)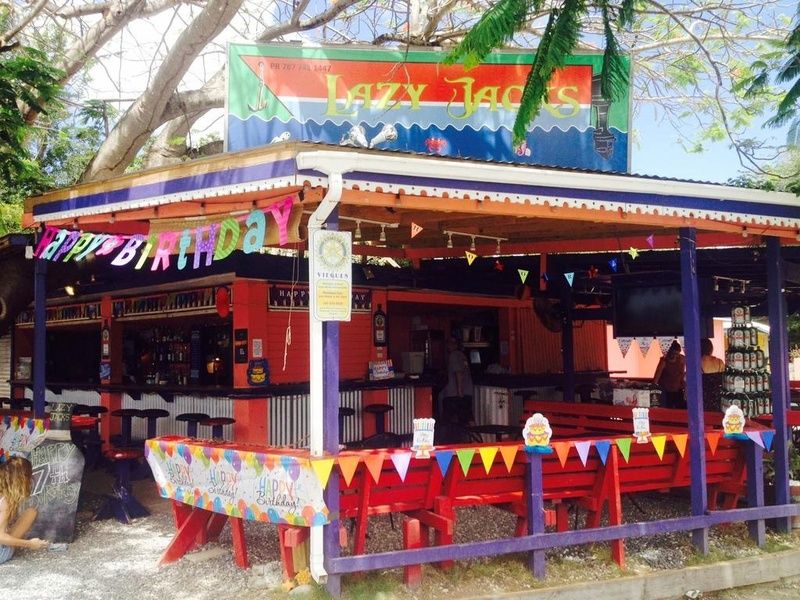 Lazy at the Lazy Hostel means waking up luxuriously late near the beach and seeing wild horses outside your window munching on mangos. Awesome, right? The hostel is located on the nearby island of Vieques, where you'll find some of the most amazing things to do in Puerto Rico (black sand beaches, anyone?)
The hostel also has a fascinating backstory—once a market, it's completely made of old shipping containers. People love the place's chill vibe, the onsite restaurant and bar, and the hostel's proximity to cool activities.
Price: Rooms start at $40/night
#5: Casa Santurce (San Juan)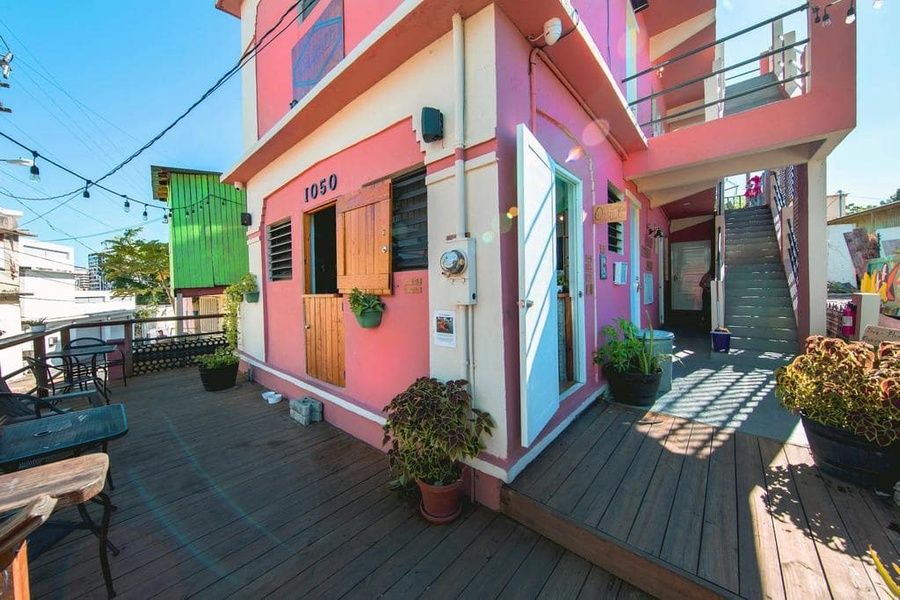 Casa Santurce steals the hearts of all who stay there. With its rose-and-white exterior, the hostel bursts with charm (and the terrace dining area ain't bad either). The best part is the location—Casa Santurce boasts (rightfully so!) of its spot in ultra-hip Santurce, one of the best neighborhoods to stay in Puerto Rico. Plus, it's within walking distance to La Placita—one of the coolest places in Puerto Rico to party at night (or to pick out fruit at the farmer's market during the day).
Pro tip: Puerto Rico is safe, but Santurce can get sketchy when the sun goes down. Although La Placita is in walking distance, it's probably easier to just call a quick Uber.
#6: Rincon Inn (Rincon)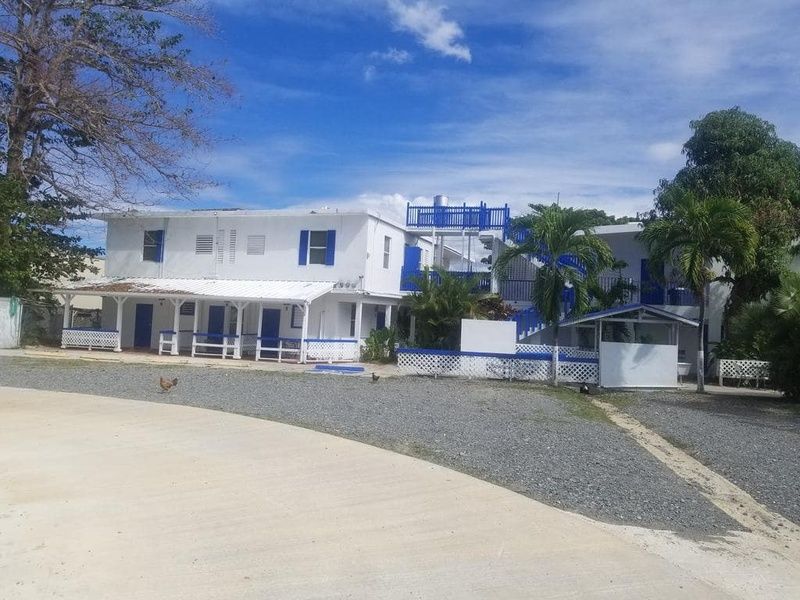 If your what to do in Puerto Rico list includes surfing and strong piña coladas, you'll love Rincon—and the Rincon Inn! Rincon is the surfing capital of the Caribbean, and the beachside Rincon Inn makes it easy to grab those early morning waves. If you've had enough of the beach for the day, you can also cool off at the on-site pool, or grab a refreshing drink from the Nacho Libre restaurant next door.
Pro tip: The Rincon Inn is really is a place for people who want to spend all day at the beach. If you're looking to surf but also for something with more bells and whistles, you might want to consider a Puerto Rico beach resort.
Price: Rooms start at $50/night
#7: Nomada Urban Beach Hostel (San Juan)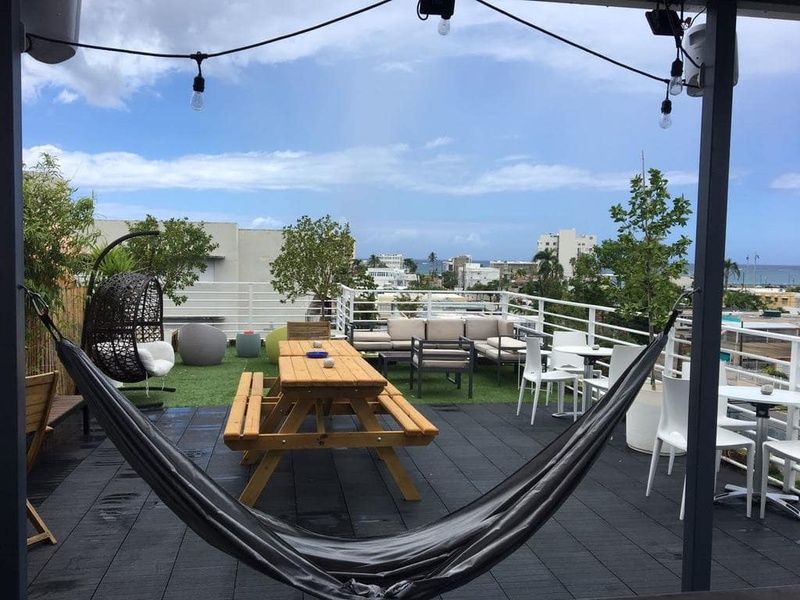 The bright blue Nomada Urban Beach Hostel fits in perfectly with vibrant San Juan (literally one of our favorite things to do in Puerto Rico is wander around and take in the brightly colored streets—blue and green and yellow buildings! Swoon).
Guests especially love the rooftop terrace, which comes with hanging chairs and luxurious hammocks. Because there are so many awesome San Juan activities nearby, ask a local about what's really worth seeing and what you can skip.
Price: Rooms start at $68/night
#8: Culebra International (Culebra)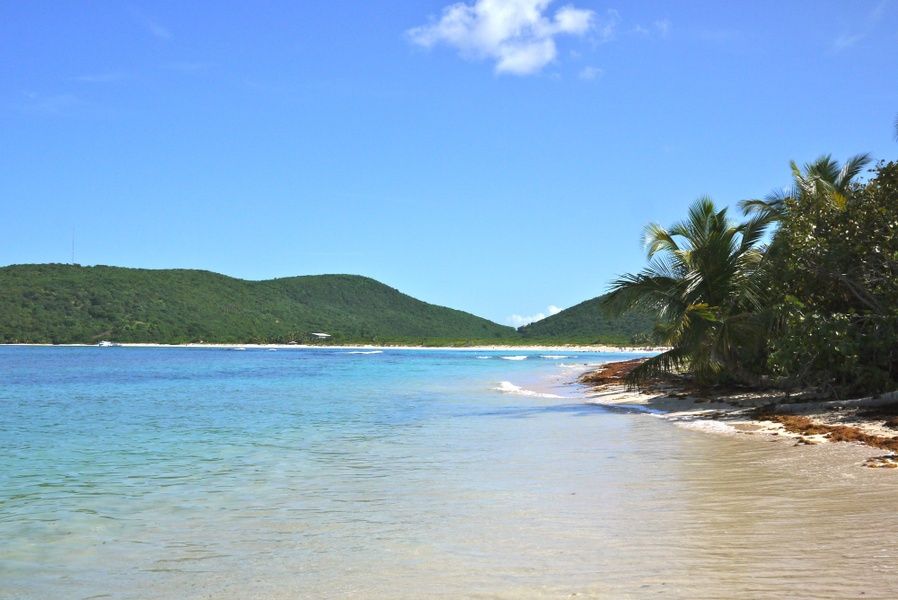 One of the best places to vacation in Puerto Rico is breathtaking, beachy Culebra, making the family-owned Culebra International Hostel an excellent home-away-from-home. Culebra is an island of its own, and while you could spend days exploring this awesome Puerto Rican vacation spot, the hostel is within walking distance to main island ferries.
You should definitely ask somebody who actually lives in Puerto Rico about the best things to do in Culebra, but we'd recommend checking out world-renowned Flamenco Beach—frequent buses on the island make it easy to get there!
Price: Rooms start at $25/night (in the low season)
#9: Conturce Hostel (San Juan)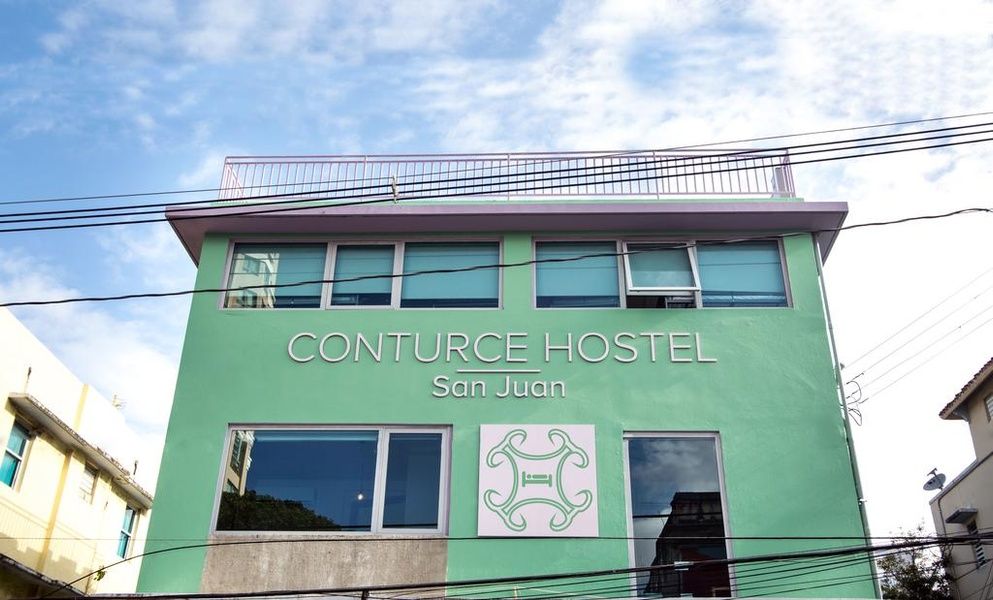 The hanging plants, tiled lobby, and artistic details at Conturce Hostel make it feel like a boutique hotel, or maybe just an awesome house. The hostel doesn't allow children and is highly rated by couples, making it an excellent budget choice for anyone honeymooning in Puerto Rico.
Centrally located in San Juan, Conturce makes it easy to get to all of PR's big tourist attractions—although it's just as easy to spend a relaxing afternoon sunning on the hostel's rooftop.
Price: Rooms start at $56/night
#10: Vieques Good Vibe House (Vieques)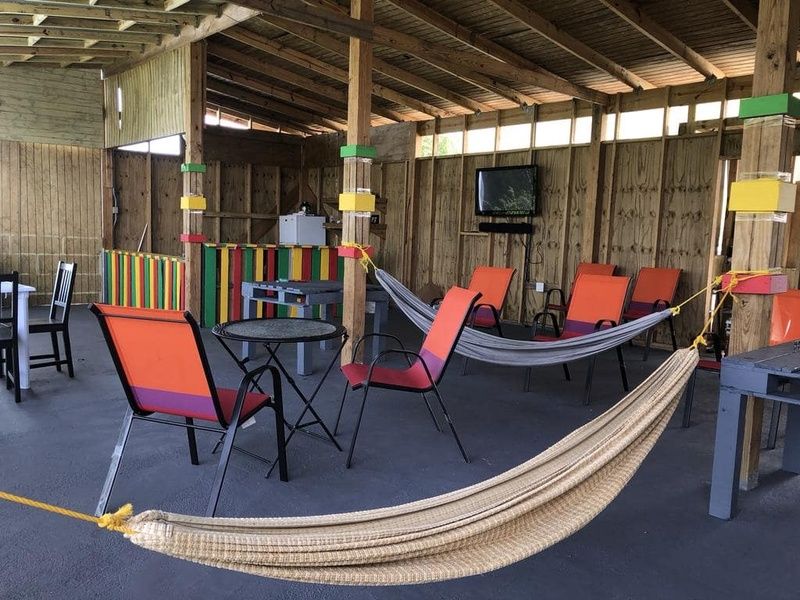 The name says it all—nothing but good vibes at Vieques Good Vibe House! Only a short walk from the ferry, it's a great spot if you want to explore Vieques but also all the fun things to do in Puerto Rico proper. Guests love the staff, who are happy to give visitors rides to various sites on the island, as well as the rooftop bar.
Pro tip: Puerto Rico has largely recovered from Hurricane Maria, but Vieques was hit especially hard in the storm. Tourism really helps—especially when you support locally owned businesses like this hostel, and hire locals to help design your itinerary!
Price: Rooms start at $45/night
#11: Villa Eshta (San Juan)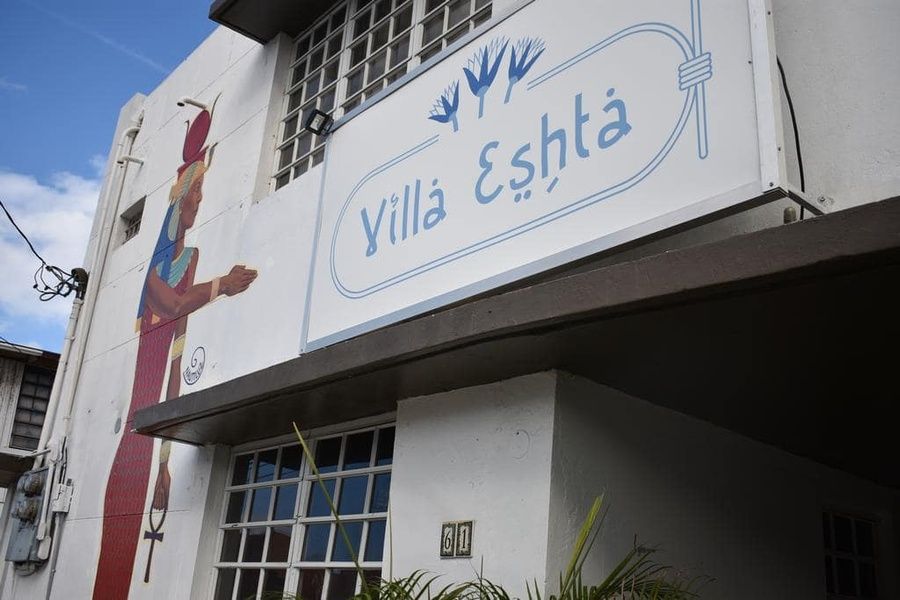 What sets Villa Estha apart from other Puerto Rican hostels is its Egyptian theme—most of the rooms have Egyptian motifs on the wall, and the name is Egyptian slang for cool or sweet. Villa Eshta is sweet, and super cool.
Visiting the nearby Ocean Park Beach is an awesome free thing to do in San Juan (although you may spring for a beer or two once you arrive) and guests especially love Villa Eshta's outdoor space, which makes it easy to hang out and make friends on warm Puerto Rico evenings.
Price: Rooms start at $16/night
#12: Hotel San Jorge (San Juan)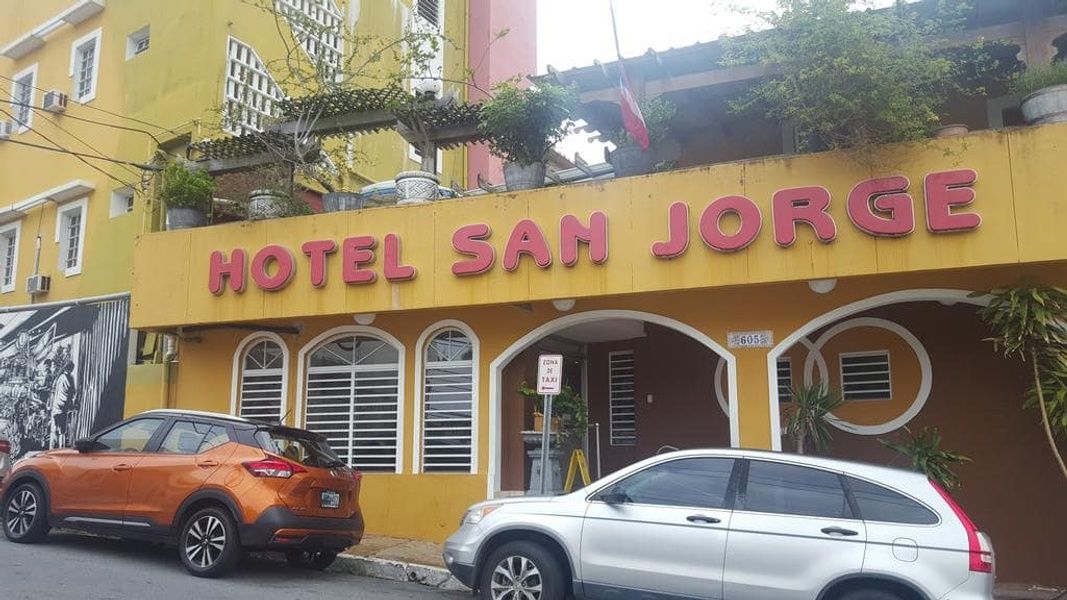 Bright orange Hotel San Jorge feels like an old classic Puerto Rican hotel. If you're wondering where to stay in Puerto Rico for easy to access for some of the best things to do in San Juan, this is the place. Nestled along the famous Ponce de Leon Avenue in artsy/hip Santurce, it's hard to beat San Jorge's location! This hostel may be simple, but its functionality and centrality make it a solid place to stay.
Price: Rooms start at $89/day
--
Now that you know about these twelve amazing hostels in Puerto Rico, you're ready for a great trip that won't break the bank! For an itinerary that'll fit your interests AND your budget, connect with a Puerto Rico local to design your itinerary. Not only do they know best about PR's happy hours, cheap eats, and more, but they'll create a custom trip plan catered to what you want to see and do. Experience Puerto Rico like a local, not a tourist! Any questions? Send us a message!