There are so many awesome things to do in Puerto Rico, and deciding what to put on your itinerary can be a challenge! Don't fret: below, we break down everything you must do in Puerto Rico—organized by your traveler type. Are you a foodie? A history nerd? A nature lover? A rum fan? Some or all of the above? It doesn't matter—here are the must-dos for you. Any questions after reading? You must send us a message.
Want to explore Puerto Rico differently? Have a local plan your trip.
Must-dos for foodies
If cocina criollo (traditional Puerto Rican food) motivated your trip to Puerto Rico, we don't blame you! Between street food and sit-down restaurants, there's so much good food in Puerto Rico. There are a couple of things foodies absolutely must do while visiting this island paradise:
Try the street food: Sampling street food is one of the

best things to do in Puerto Rico

no matter what you're into—Puerto Ricans are serious about their snacks. Keep an eye out for empanadas, bacalaitos (thin-cut, deep fried cod fish) and piraguas (similar to snow cones—this snack is a crowd-pleaser if you're

traveling in Puerto Rico with kids

).
*Bonus*—Indulging in street food is a delicious activity that will keep your Puerto Rico trip below budget.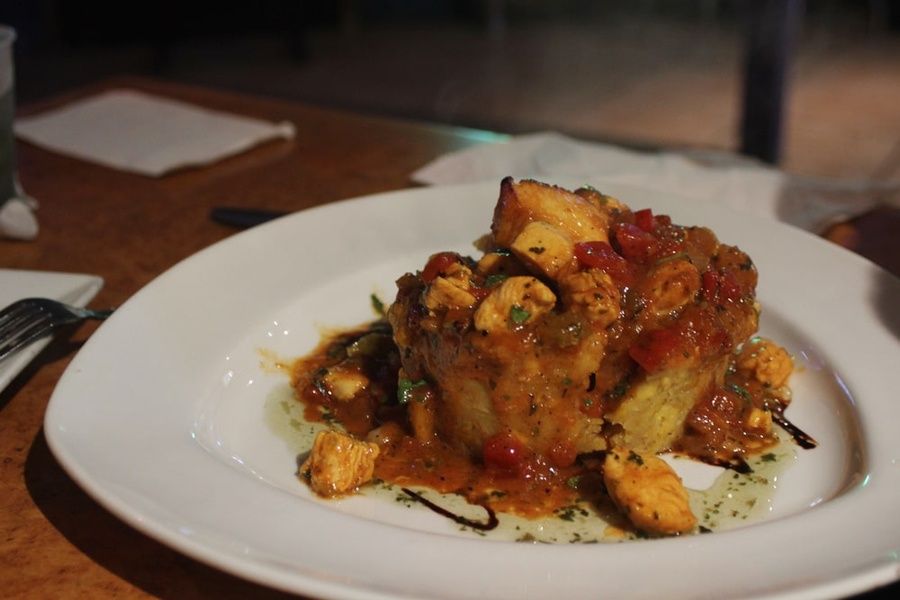 No matter what, try the cocina criollo: While in Puerto Rico, do as the Puerto Ricans do and do not miss out on the traditional dishes. There is

Burger King in Puerto Rico

(if you fainted, foodies, press on!) but there are so many

incredible Puerto Rican dishes

to try—for every type of taste! Here are a few favorites:

Mofongo: one of the most popular dishes in Puerto Rico, mofongo is made of mashed plantains topped with meat, seafood, and/or vegetables.
Arroz con gandules: This hearty dish is a mixture of rice, pigeon peas, and pork.
Asopao: It's impossible to frown while eating . It's a rice stew, a bit like a gumbo. It's the kind of thing that sticks to the ribs. Mmmm.
Flan: Let's talk flan. Topped with fruit and fresh cream, this is an excellent way to top off a night out.
Pro tip: While travel agencies that arrange trips to Puerto Rico *might* know a few good spots for a decent meal, for an authentic (and often more delicious) culinary experience, we'd recommend getting recommendations from a local.
Must-dos for history nerds
Puerto Rico has a rich history that stretches back way before Christopher Colombus "discovered" the island in 1493. A few favorite spots:
See Cueva del Indio: Among the

top places to visit in Puerto Rico

is

Cueva del Indio

. Be sure you have the right shoes for this site—it involves scrambling over rocks to get to the caves. The journey is worth it—the caves are inscribed with petrographs made by

Puerto Rico's native Taino people

. The history here is incredible (and so is the nearby beach!).

Check out San Juan's forts: some of the

best things to do in San Juan

involve exploring the city's historic forts. The

Castillo San Felipe del Morro

is a so worth a visit—it's one of the most iconic sights in Puerto Rico. Spend the afternoon exploring the fort and top it off by relaxing in the nearby El Morro Esplanade, the huge green space nearby.
Pro tip: Don't miss out on San Juan's lesser-known fort, the Castillo San Cristobal. Here you'll find small crowds but the same sense of rich history and wonderful views.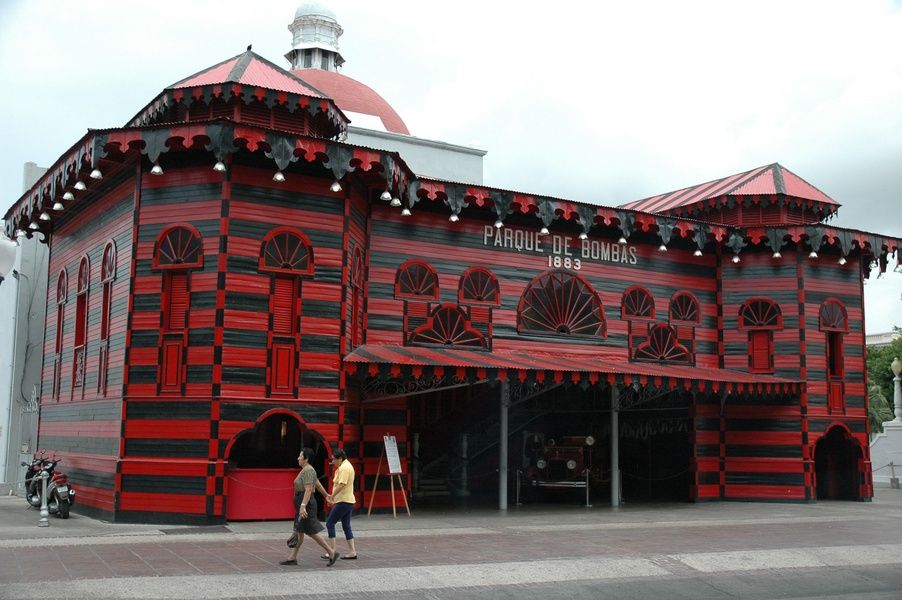 Go to the museums: with so many incredible museums in Puerto Rico, it's easy to spend an afternoon learning about the island's art, history, and culture. Some favorites:

Museo de la Historia de Ponce: The

history museum in Ponce

focuses on, well, Ponce's history. Since Ponce is Puerto Rico's second largest city, this is an excellent way to get a sense of Puerto Rico's history as a whole.
Museo de las Americas: The

Museo de las Americas

in San Juan is a museum with the goal of telling the story of Puerto Rico, Latin America, and the United States (so, well, the Americas). It's a cool way to spend an afternoon admiring art, learning about native people, and soaking in the history of this part of the world.
Parque de Bombas: The

Parque de Bombas

is not only the (possibly) coolest looking building in Puerto Rico—it's also a spectacular museum. Originally a fire station, this vibrant black and red building now acts as a museum that tells the history of firemen in Ponce.
Must-dos for nature lovers
Puerto Rico has some of the world's best beaches (and forests!), so it's no wonder that it's such a draw for nature lovers. Many of Puerto Rico's coolest activities involve nature in some form, so here are some that visitors absolutely must do.
Do some island-hopping: Puerto Rico is an island, completely surrounded by water. It's also surrounded by tons of little islands. Friends—you should not miss out on island hopping while in Puerto Rico. The surrounding islands are tiny, often uninhabited, and they are oh-so-cool.

Caja de Muertos: "Coffin Island" sounds like a place you'd go to, you know, die, but Caja Muertos is nothing like the name suggests (promise!). A visit to the island is one of

the best things to do in Ponce

, and, honestly, worth the trek to Ponce if you're staying elsewhere.

Caja de Muertos

is uninhabited and a refuge for wild turtles, pelicans and more. Visitors can explore the beaches, hike, and simply take in the rare quiet of an uninhabited place.
Isla Culebra: For the ultimate beach experience, visitors must go to Isla Culebra. A visit here is one of the top

things to do in Puerto Rico

because, well, it's stunning! White-sand beaches, clear blue water...what's not to like? Playa Flamenco is considered to be one of the

best beaches in the world

so, it's pretty hard to go wrong here.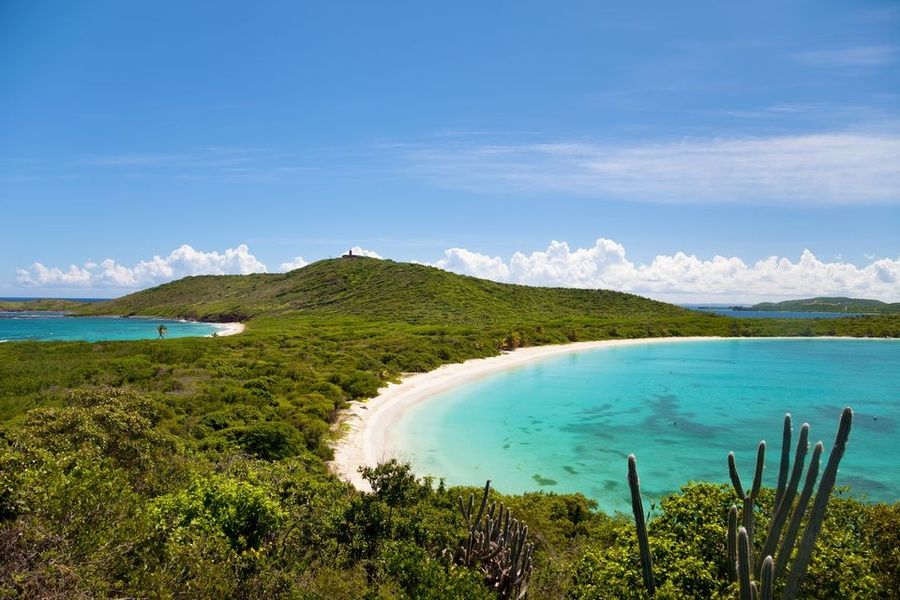 Hike through the forests: Puerto Rico has tons of excellent hikes, and two incredible (and incredibly opposite) forests to explore. Although they couldn't be more different, visits to El Yunque Rainforest and Bosque Estatal de Guanica are among the

coolest things to do in Puerto Rico

.
Bosque Estatal de Guanica: We've all heard of rainforests. What about dry forests? That's what the

Bosque de Guanica

is—a dry forest. Simply put, it's the opposite of a rainforest: it doesn't get much rain (and it's pretty cool that Puerto Rico has BOTH kinds). Bosque Estatal de Guanica has amazing hikes and stellar views. Just be sure to pack plenty of water!

Admirer the animals: If you perked up at the mention of "Monkey Island" then it's only going to get better. Puerto Rico's great nature is intertwined with its stunning wildlife—there are so many great opportunities to admire both!

Humacao Nature Preserve: A trip to the

Humacao Nature Preserve

is a

Puerto Rico excursion

. Free to the public, this is a priceless opportunity to hike, bike, or kayak, and to admire the iguanas, frogs, and other wildlife living their best lives in the safety of the preserve.
Find magic: There are a couple of nature sights in Puerto Rico that are simply magical.
No matter where in Puerto Rico you decide to stay, astonishing nature is right around the corner.
Must-dos for rum fans
As Puerto Rico provides around 70% of the US' rum, you can bet it's an excellent destination for some killer cocktails. So what are the must-do activities in Puerto Rico for those who relish rum? Raise a glass—there are plenty!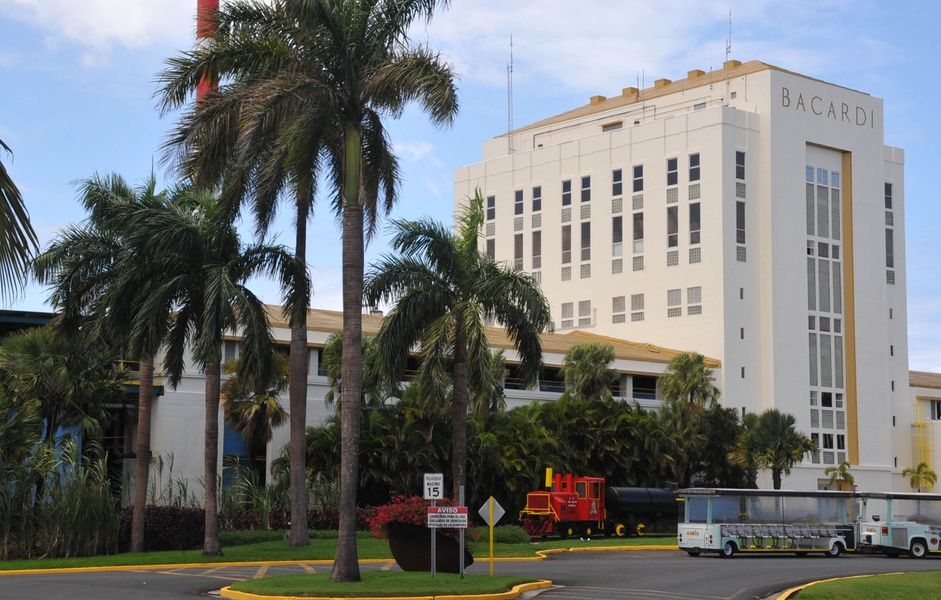 Meet Don Q: One of the most popular rums in Puerto Rico is

Don Q Rum

. The history of the family behind the distillery is intertwined with the history of Puerto Rico itself—visit the grand

Castillo Serralles in Ponce

to learn more.

Hit the Bacardi Distillery: Bacardi is perhaps the best known among Puerto Rican rums (though it was founded in Cuba). So, obviously, rum fans should take a pilgrimage to the

Bacardi Distillery

near San Juan. Spend an afternoon on the rum tasting tour to get a sense of all the rum Bacardi has to offer.

Get local rum recs: This is definitely an area where locals know best.

Get insider recommendations from a local

who knows the rum scene. They're the ones in the know when it comes to neat bars, good drinks, and the best nightlife.
Obviously, when it comes to nightlife, be smart about it. Puerto Rico is safe and has largely recovered from Hurricane Maria. Just do as you'd do in any city at night, and you'll be ok.
--
The must-do activity now? Get yourself to Puerto Rico! Armed with these "must-dos" for every type of traveler, you're ready to conquer all the amazing things Puerto Rico has to offer. Before you jet off, make sure to get in touch with a Puerto Rico-based trip planner for help building your custom itinerary full of local gems and insider tips. After all, there's nothing worse than missing on the *real* Puerto Rico.
have questions? Send us a message! And don't forget to check out: