ViaHero · Updated September 23, 2019
You want to do everything in Puerto Rico. Everything. And we don't blame you! Use this ultimate Puerto Rico itinerary to start crafting your own travel plan. It includes all the island's top destinations, from Old San Juan to El Yunque to Ponce. 
Looking for an itinerary that goes beyond the guidebook? Connect with a Puerto Rico local to plan your trip. They'll create a custom itinerary that hits all of PR's best spots—even ones that don't make Internet lists like these. Learn more. 
Day 1: Old San Juan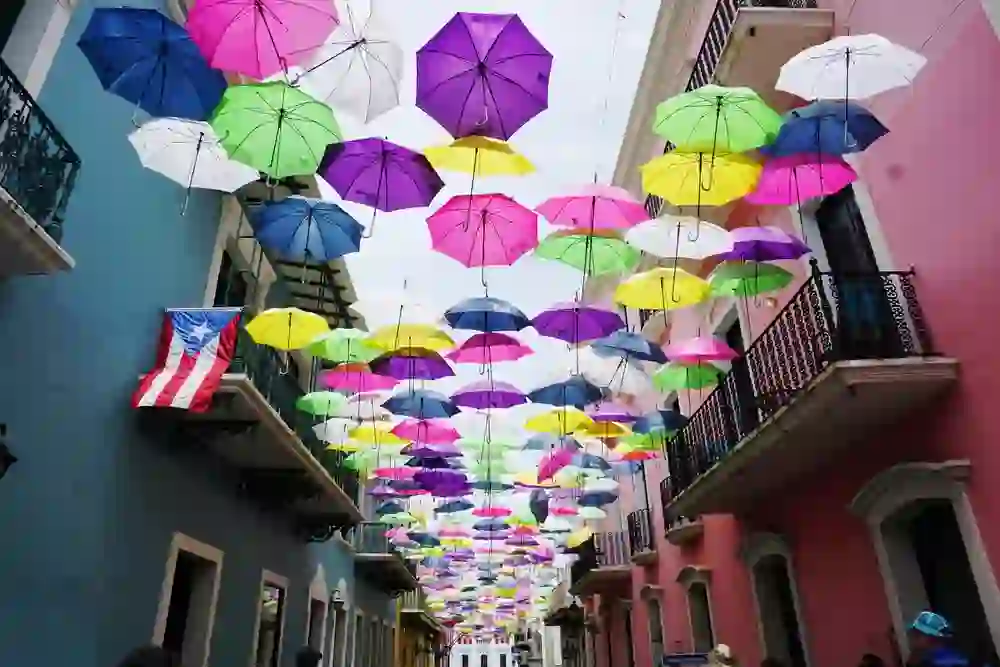 Morning: Arrival and Old San Juan walking tour
Welcome to San Juan! If you're anything like us, you're going to want to caffeinate yourself before starting your adventure. Luckily, Puerto Rico grows some of the best coffee in the world, so stop by one of the awesome coffee shops in Old San Juan for a cafe con leche (

Finca Cialitos

is always a favorite).

Open up your

custom guidebook

and get a-walking! Old San Juan is absolutely jam-packed with gorgeous architecture and amazing history (seriously, it's tiny but incredibly dense).

Don't forget to head down to Paseo de La Princesa to stroll below San Juan's massive city walls. If you're there on a weekend, make sure to check out the food and crafts tents that line the walk (and maybe grab an empanada or some guava candies).
Afternoon: Castillo San Felipe del Morro
If you're getting a little hungry after your morning adventure, refuel at one of Old San Juan's amazing Puerto Rican restaurants.

El Jibarito

is the old standby, but if you want something a little more authentic, your

trip planner

can give you some local recommendations.

Make your way westward towards San Juan's most famous attraction, El Castillo San Felipe del Morro. You could really spend all day here, so it's important to budget your time.

Make sure to walk through the huge green field that surrounds the castle's 500-year-old walls. You'll pass the colonial cemetery (also beautiful), and see people hanging out flying kites, and eating ice cream. Seriously, lots of kites and ice cream.

Don't hesitate to take the English-language tour at del Morro—it's super interesting, and it'll take you through the entire history of the fort. There are lots of photo-ops here, so make sure to bring your camera.

Rest up! You've been walking like crazy. Go home and chill for a second before heading back out for the night. If you're staying in Old San Juan, that'll make things easier (it's by far one of the

best places to stay

), but the whole city is easily and cheaply accessible via Uber.
Evening: Dinner and nightlife in Old San Juan
If you think Old San Juan is beautiful during the day, it's going to blow you away at night. Enough said.

Grab dinner at a swanky restaurant near the water. Or, if you want to

make your Puerto Rico trip a bit cheaper

(which is actually really easy), get some

local recommendations

for Puerto Rican-style diners. They're a thing, and they're delicious.

When you're done with dinner, go barhopping through Old San Juan! Your trip planner can point you to both upscale cocktail bars like

La Factoria

and cheap dives filled with locals.
Day 2: Isla Verde, Condado, Miramar, and Santurce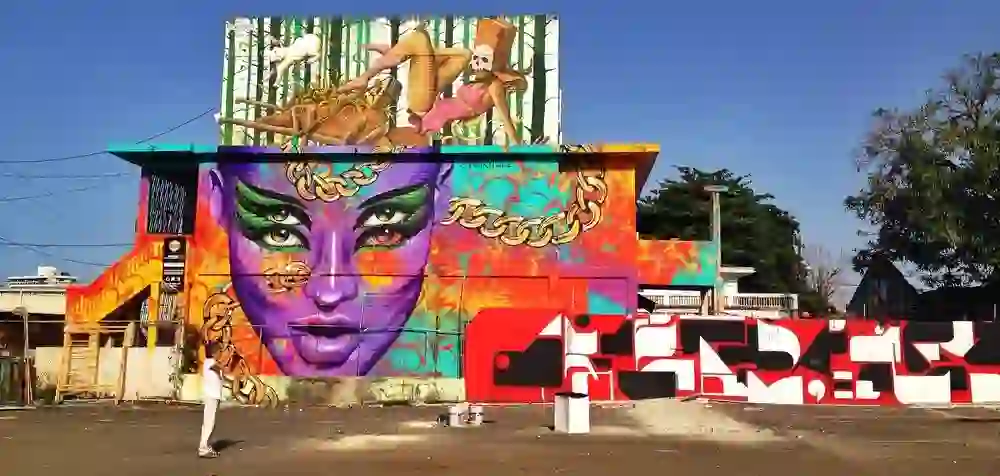 Morning: Explore Miramar and Condado
Rise and shine! Now that you've conquered Old San Juan, it's time to see some other parts of the city. Grab breakfast somewhere in Miramar—

Caldera Café

is a local favorite, but you can always ask for recommendations closer to where you're staying.

Stroll along the Laguna del Condado to see local life in action, and feel free to dip your feet in the water at Jaimie Benítez park. Miramar is really pretty and a super nice area of town, so it's well worth the walk.

Head east through Condado to see

Puerto Rico's original tourist attractions

. The Miami-esque Condado strip had its heyday in the '60s and '70s, but it's still the most fashionable area of the city. It's also packed with hotels and upscale shopping; if you're looking to buy some nice gifts, this is the place to do it.
Afternoon: Beach time at Isla Verde
Grab some lunch in Condado, or head straight out to Isla Verde. Just on the other side of the airport, this upscale stretch is home to some of the

best beaches in Puerto Rico

.

Depending on which Isla Verde beach you choose, you'll be able to rent chairs and umbrellas, buy snacks, and even piña coladas!

Whether you want to drink, sunbathe, eat, swim, surf, or even snorkel (the beaches are

packed with things to do

), you can make it happen if you know where to go.

When you're done at the beach, Uber home for a shower and a rest—you're going to need it.
Evening: Party at La Placita
In the late afternoon, head into San Juan's hipster 'hood, Santurce, for a night of fun.

Make your first stop in the trendy area of Santurce, near Calle Cerra, to see the neighborhood's famous murals. This area of Santurce is probably the

best place to stay in San Juan

if you're from Brooklyn—of if you just love cheap beer.

After walking around for a bit and maybe having a drink or two, walk (or Uber, if it's after dark) over to La Placita de Santurce for the rest of the evening.

La Placita is a massive plaza of restaurants, bars, and kiosks. The entire area is packed with locals every evening, and the partying goes on until late at night. Grab dinner, bar-hop, and don't be afraid to dance!

Ask your

local

for recommendations, since La Placita has a lot of food and drink options—and some of them are better than others.

Pro tip: La Placita is the place to be for everyone from teenagers to retirees. Just be sure you're well-dressed, as the locals definitely will be.
Day 3: La Perla, Castillo San Cristobal, Piñones, and Condado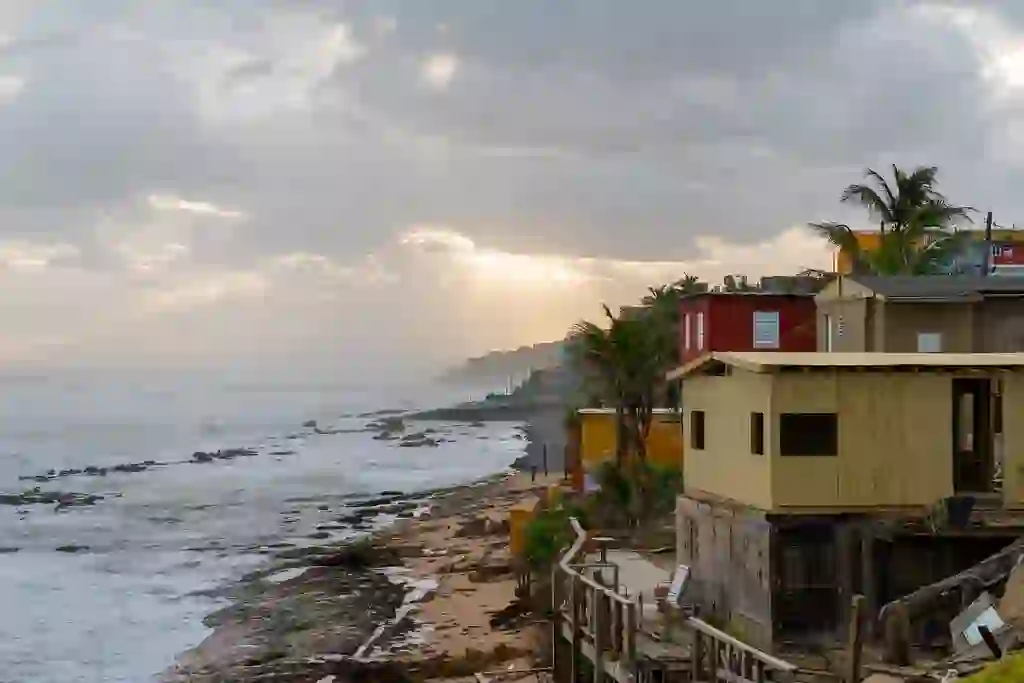 Morning: Check out La Perla & San Cristobal
Even though it was probably a late night (Santurce, baby) you should get up early—you've got a lot to do today.

On the way down to La Perla (off the northern end of Old San Juan), grab a traditional Puerto Rican breakfast to soak up… whatever's in your stomach from the night before. Mofongo is a miracle hangover cure.

Head down into La Perla. This is the only low-income area of Old San Juan, and really well worth a visit. Colorful, rustic, and interesting, it's actually perched on the outside of the old city wall.

La Perla is the only place in Old San Juan where you still see the devastating effects of Hurricane Maria. It's

now safe to visit

, but it'll give you a feel for what Puerto Rico went through in 2017.

After you leave La Perla, head up to the nearby Castillo San Cristobal, del Morro's sister fort.

San Cristobal is one of the best

things to do in Puerto Rico

for history buffs, as it's super intricate, bigger than del Morro, and less crowded to boot. Plus it has, hands down, the best views in the city.
Afternoon: Head out to Piñones
It's best to head out to Piñones with an empty stomach since this

Puerto Rican vacation spot

is known for its food.

Just on the other side of Isla Verde past the airport, Piñones is a long stretch of gorgeous beach packed with restaurants, roadside stands, and kiosks (aka chinchorros) that sell beer, piña coladas, and most importantly,

Puerto Rico's beloved fried snacks

.

It's best to visit the area in mid to late afternoon. That way, you can eat and drink on the boardwalk, catch some live music, maybe have a swim, and head out before it gets dark.

Puerto Rico is safe

in general, but Piñones can get a bit sketchy at night.
Evening: Have classy drinks in Condado
Don't bother Ubering all the way back to Old San Juan—stop in Condado instead for a proper San Juan send-off.

Condado's beachfront hotels and resorts have some of the nicest restaurants in town. Have dinner and drinks overlooking the ocean (ask a local for the best spots), and get home early.
Day 4: El Yunque and Fajardo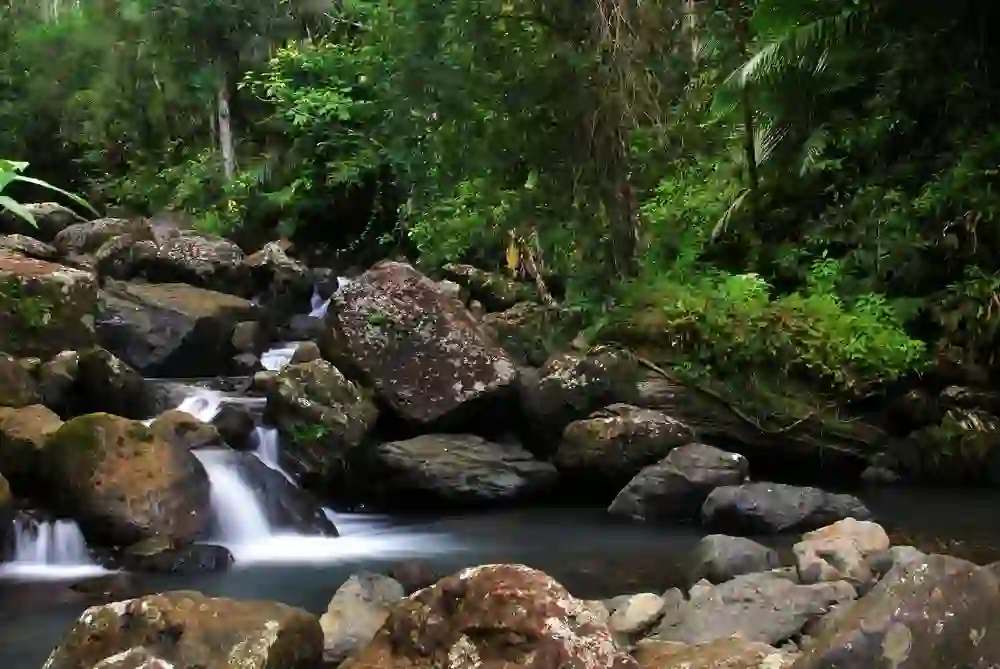 Morning: Drive to El Yunque
You'll want to get an early start; if you haven't already rented a car, this is the time to do it.

Grab some breakfast and hit the road—you're heading to the US' only tropical rainforest and hands down one of the

best places to visit in Puerto Rico

!

The drive to El Yunque is surprisingly short, only 45 minutes to an hour.
Afternoon: Hike through the rainforest
Lots of companies that do

Puerto Rico tours

offer exploration packages and hiking trips through the rainforest. These are a great option if you want something all-inclusive, but they're usually pretty expensive and last all day. Alternately, you can have your

local

point you to the best trailheads with recommendations for food along the way.

Whichever option you choose, make sure to keep an eye out for endangered Puerto Rican parrots and adorable coqui tree frogs.

After your hike, get back in the car and head over to Fajardo!
Evening: Mosey around Fajardo
The drive east from El Yunque to Fajardo is even shorter—just 30–45 minutes.

Fajardo is an adorable town on the eastern shore of Puerto Rico. Grab a room at a hotel,  Airbnb, or parador (a locally-owned inn), and start exploring!

The town is famous for its 19th-century Spanish

lighthouse

, its bioluminescent bay (one of the three in Puerto Rico), and its excellent seafood—so you won't want for things to do.

If you haven't gotten enough beach time, Fajardo also has some great places to swim and snorkel.
Day 5: The Pork Highway, El Charco Azul Swimming Hole, and Ponce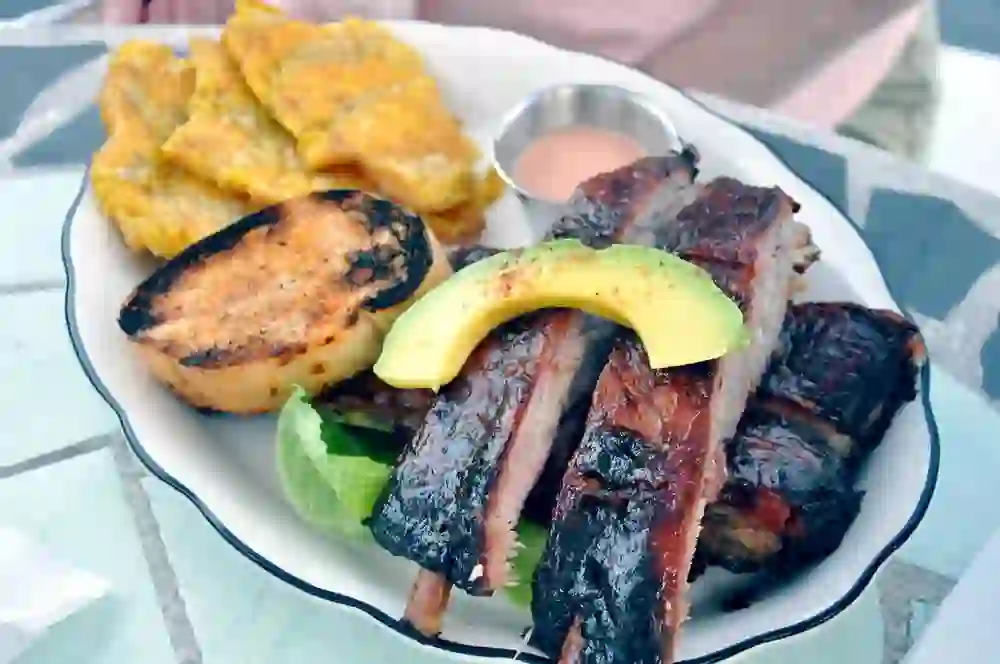 Morning: La Ruta de Lechon (aka The Pork Highway)
Oh yes, you read that correctly. From Fajardo, you're going to want to make your way to Highway 184 near the town of Guavate. This stretch of road is known as The Pork Highway, and it's one of the most incredible

off-the-beaten-path attractions in Puerto Rico

.

This three-mile stretch of highway is covered in roadside restaurants that specialize in whole roast pig, or lechon.

Many of the restaurants are open-air, with the road on one side, and the jungle on the other. You can also find cheap drinks, live music, and dancing at most spots throughout the day.

If you're not the pork-and-beer-for-breakfast type, you can always eat in Fajardo and just leave for your afternoon activity a bit later.

Pro tip: PR's highways have been cleaned and repaved since the storm, but if you have other reservations about adventuring off the beaten path, make sure to check out this

Puerto Rico travel advisory

article.
Afternoon: El Charco Azul Swimming Hole
A 15–minute drive south down Highway 184 (a gorgeous jungle road through the mountains), you'll arrive at one of the most beautiful places in the world—El Charco Azul.

This freshwater swimming hole is a 10-minute walk through the jungle and a local secret; only a few people have even mentioned its existence on

TripAdvisor's Puerto Rico page

, and they love it as much as we do.

After your swim, make the 1.5-hour drive down to Ponce, Puerto Rico's "jewel of the south".
Evening: See Ponce by night
Ponce is Puerto Rico's second-largest city and full of stuff to see and do—so you'll want to shower up and take a rest before you head back out for the evening.

Once you're ready to boogie, head straight down to the most happening place in Ponce—La Guancha Boardwalk.

La Guancha is to Ponce what La Placita is to San Juan, so eat and drink up… that is if you're not still full of lechon!
Day 6: Ponce, Hacienda Buena Vista Coffee Plantation, & Arecibo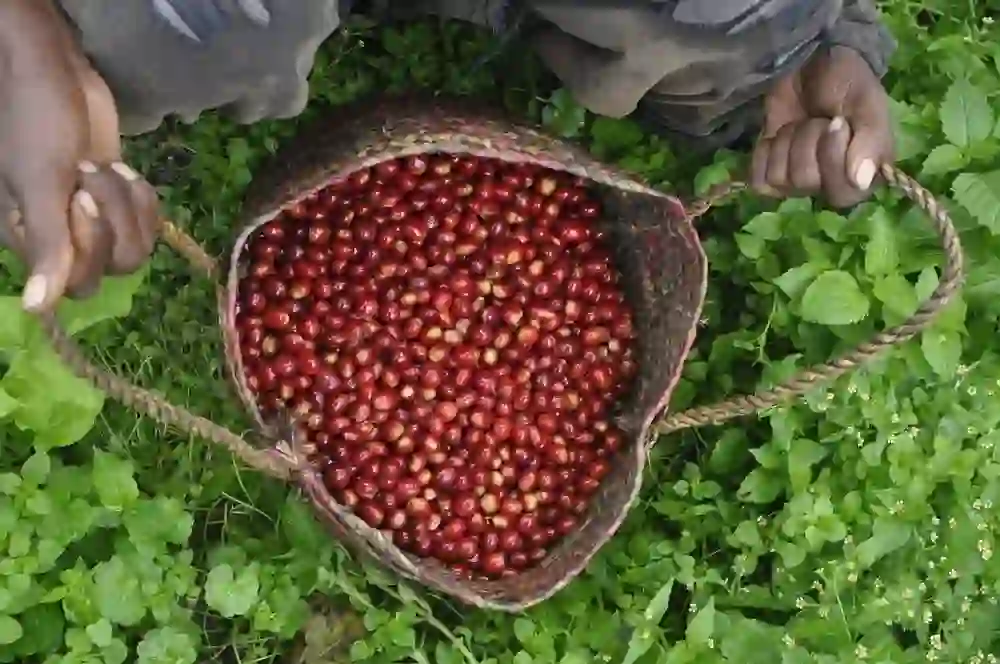 Morning: Walking tour of Ponce
Spend your morning walking around Ponce's old town. Its Art Nouveau architecture is second to none in the Americas (seriously,

it's internationally recognized

), and there are tons of incredible buildings to see.

Have your

trip planner

make you a custom walking map as they did for San Juan; that way, you'll also have some great local recs for breakfast.

Whatever you do, don't miss Parque de Bombas or Serralles Castle—they're two of Ponce's most iconic landmarks.
Afternoon: Late lunch and Hacienda Buena Vista
Ponce has some great lunch spots. For some of the best local food around, try

El Barril de la Mulata

. If you're sick of Puerto Rican food (for shame!), you can always ask your

Hero

for other options.

After lunch, head to into the mountains above Ponce to

Hacienda Buena Vista

, one of the best museums in the city.

On this restored and fully-functional coffee plantation, you'll get to experience the history of coffee cultivation in Puerto Rico first-hand. Plus, it's delicious.
Evening: El Observatorio de Arecibo
Sadly, it's time to say goodbye to Ponce… and head up to Arecibo! Only a 1.5-hour drive away, Arecibo is perched on Puerto Rico's northern shore. It's a great place to see some natural wonders and take one final swim.

Before getting into town, stop by the

Arecibo Observatory

. This massive telescope is operated by NASA scientists 24 hours a day, and its size alone makes it worth a look.

You can also stop into the visitor center, but it's only open until 3 PM Wednesday through Sunday.

Ok, ok. The observatory's real claim to fame? It was the scene of the climactic battle in the

James Bond film/video game "GoldenEye"

. For England, James?

After your jaunt to the observatory, head into Arecibo proper for the night. Have some dinner and get to bed early—you're going to want to be well-rested for your last day on the island!

Pro tip: The Arecibo Observatory was damaged in the hurricane, but has since been restored. If you're interested, check out this

Puerto Rico tourism update

for more information on how the storm has affected travel.
Day 7: Arecibo, Cueva del Indio, Cueva Ventana, Arecibo Lighthouse, and departure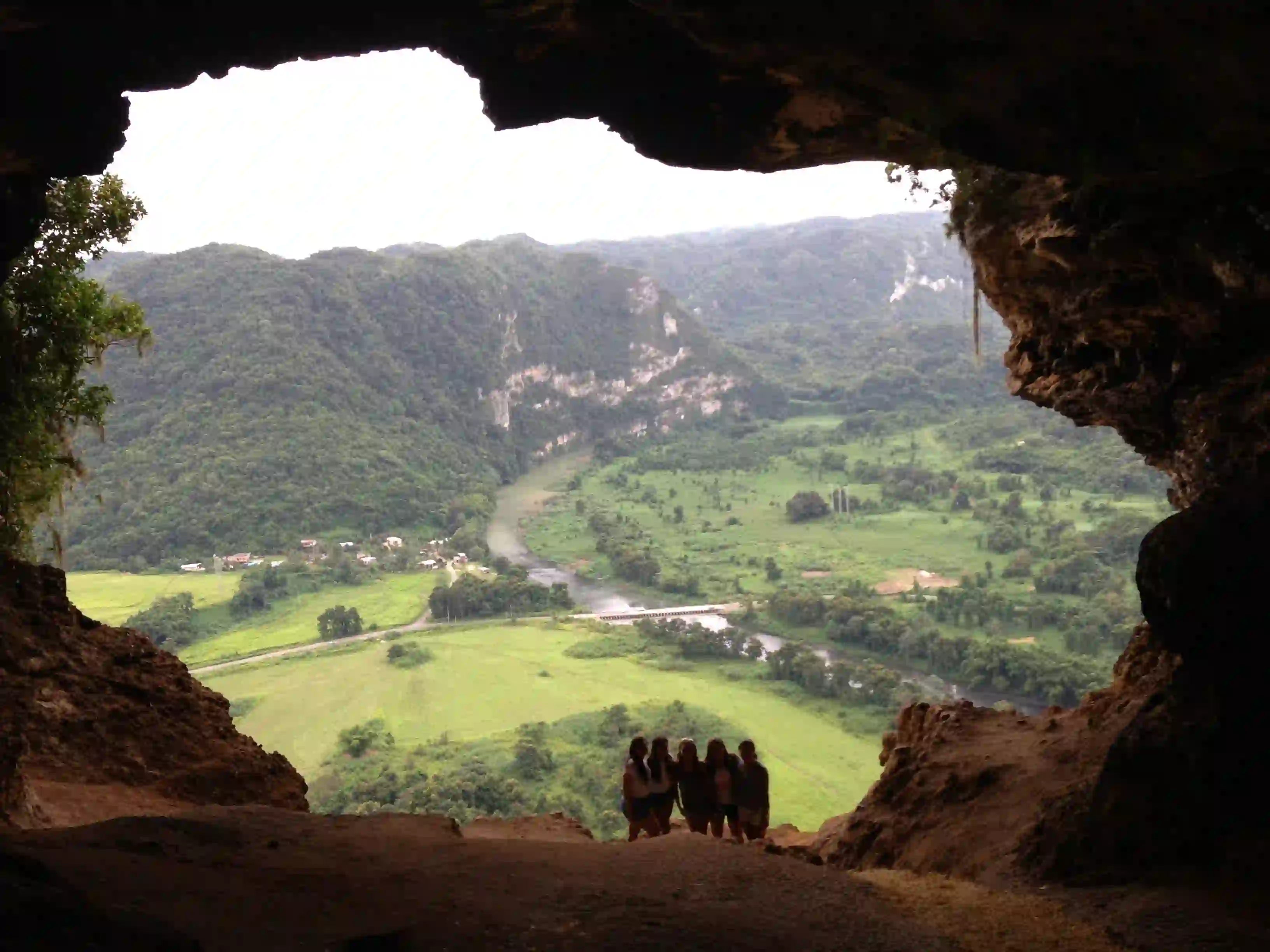 Morning: Arecibo walk and Journey to Cueva del Indio
Arecibo is a great town, so spend a couple hours walking around when you have breakfast. You definitely won't regret it. And while you're out and about, make sure to grab something for lunch later on!

The best thing about Arecibo is its proximity to some really incredible sites. That's why you need to go to Cueva del Indio, one of the most amazing places in Puerto Rico.

Cueva del Indio

is a seaside cave (and we mean seaside) where you can see petroglyphs (rock carvings) made by Puerto Rico's pre-Columbian

Taino

people centuries before the arrival of Europeans.
Afternoon: Cueva Ventana and swimming at the Arecibo Lighthouse
A trip to Cueva Ventana is an absolute

Puerto Rico must-do

. This cave looks over the entire Arecibo valley and is shockingly gorgeous. In fact, you've probably seen a picture of it before without even knowing.

Since the drive from Cueva del Indio to Cueva Ventana is pretty short (about 25 minutes), you'll easily be able to loop back into town for a final swim.

Right next to

Arecibo Lighthouse

, you can find a secluded ocean cove called "The Bishop's Well". With a view of the old Spanish lighthouse, you couldn't ask for a better place to take a final dip.
Evening: Departure
By now, it'll be time for the drive back to San Juan and the airport. But worry not, my friend—you'll be coming back to Puerto Rico again. It is called the Isle of Enchantment for a reason, after all.
--
There are so many reasons to travel to Puerto Rico right now, it would be ridiculous not to go. For a personalized guidebook full of specific recommendations (and phone support should anything go amiss), have a local travel expert—aka a Hero—plan your trip. They'll do everything but pack your bags. Any questions about how it works? Just send us a message! And make sure to check out: