ViaHero · July 26, 2019
Landmarks in Puerto Rico are absolutely amazing; they're powerful reminders of the island's rich history and culture—not to mention being awesome to explore. Here's everything you need to know about Puerto Rico's top landmarks, from Castillo San Felipe del Morro in San Juan to La Guancha Boardwalk in Ponce.
This list is a great start, but to learn about PR's best off-the-beaten-path landmarks, you should connect with a Puerto Rico local. They'll suggest awesome places to visit that you'd never know about otherwise, and so much more. Why see Puerto Rico like a tourist—when you could see it like a local? Learn more! 
#1: Castillo San Felipe del Morro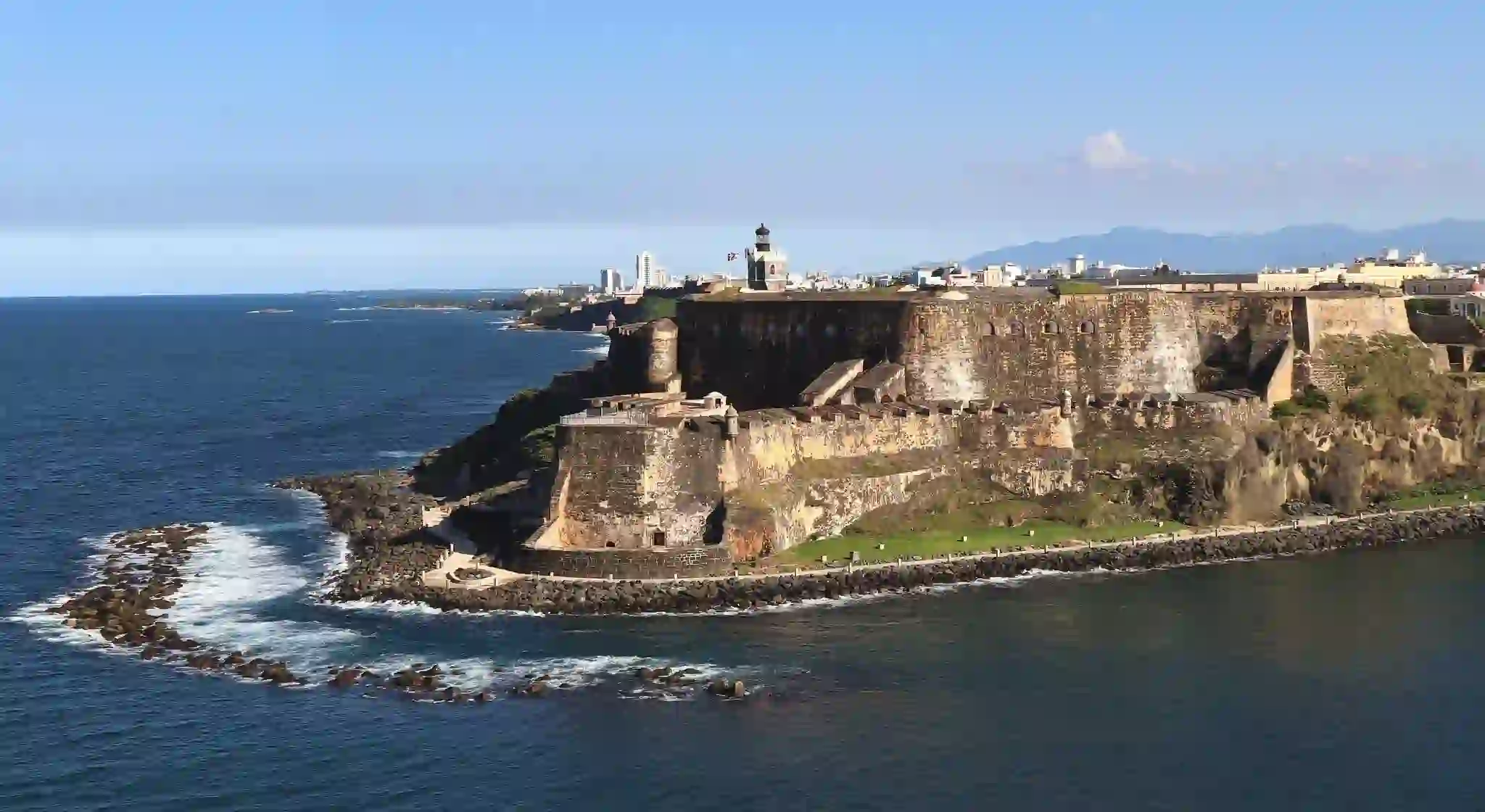 The iconic fortress Castillo San Felipe del Morro (or more commonly, "El Morro"), has stood guard over San Juan's shores for centuries. Originally built by the Spanish in the 1500s, El Morro is one of Puerto Rico's most recognizable landmarks—you've definitely seen it on every Puerto Rico postcard, ever. 
And visiting the fort is one of the top things to do in Puerto Rico for a reason. Kids love the adventure, adults adore the rich sense of history, and everyone digs the stunning ocean views. 
Local tip: The trail from the fortress to the sea leads through a bit of light jungle, but it's absolutely worth it.
#2: Parque de Bombas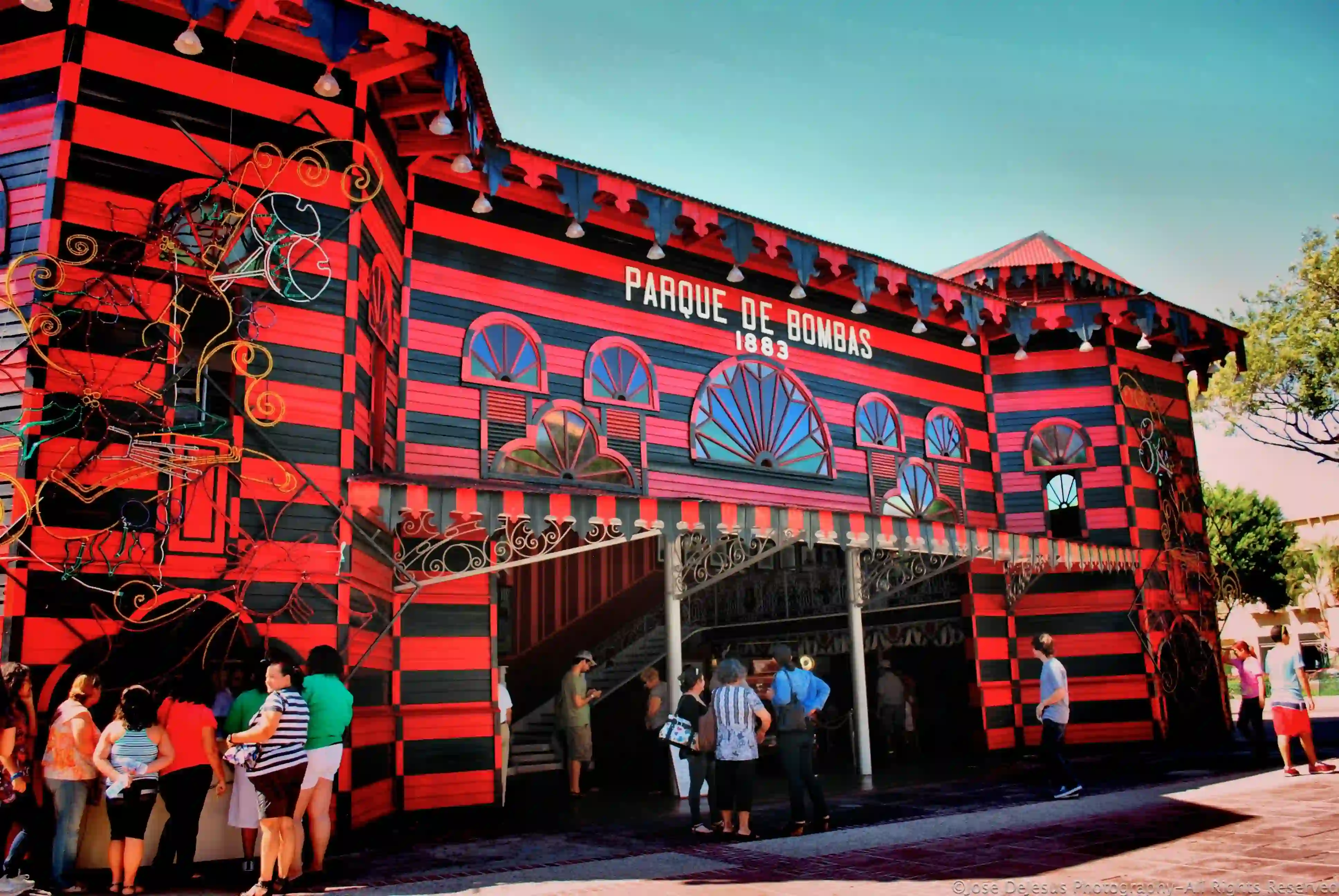 You've never seen a building like Parque de Bombas, in Puerto Rico's southern city of Ponce. It's one of the town's main landmarks simply because it's impossible to miss. The bright red and black building—originally opened as a fire station in 1883, now a fire station museum—catches the eye immediately. You'll see a lot of black and red in Ponce, as they're the town's official colors. 
Pro tip: If you're wondering where to stay in Puerto Rico with fewer crowds but as much energy as San Juan, consider Ponce. As Puerto Rico's second-largest city it offers plenty of awesome activities and sights, but has significantly fewer tourists. 
#3: Raices Fountain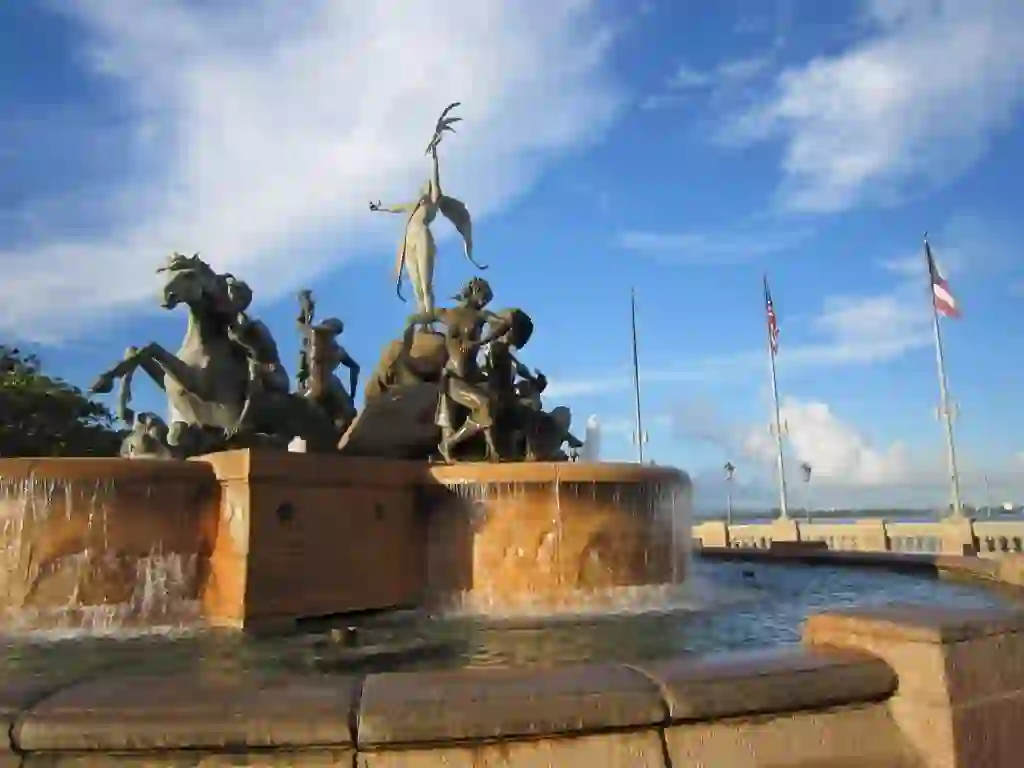 One of the most romantic places in San Juan is the Raices fountain (so Puerto Rico honeymooners, listen up!). This Puerto Rico point of interest, which hugs San Juan's southwestern shoreline promenade Paseo de la Princesa, is best enjoyed at sunset. If you visit during the day, be sure to indulge in another of San Juan's best attractions—a walk around the grand promenade itself, where you'll find great local food and crafts. 
#4: La Fortaleza
Beautiful, colorful, historic Old San Juan is by far one of the best places to visit in Puerto Rico—and your stroll over cobblestone streets will inevitably lead you to the baby-blue La Fortaleza, the governor's residence. La Fortaleza's color and size—it looms off San Juan's western coast, just north of Raices Fountain—makes it hard to miss. 
Like most of Old San Juan, it's a colorful building with a vibrant history. Originally built between 1533 and 1540, La Fortaleza is a powerful symbol for Puerto Ricans today. 
Pro tip: Old San Juan a popular stretch for locals and tourists alike, so definitely ask someone who lives in Puerto Rico for their favorite places in the neighborhood. And if you're wondering where to stay in Puerto Rico, it's also a great choice.
#5: Capilla del Santo Cristo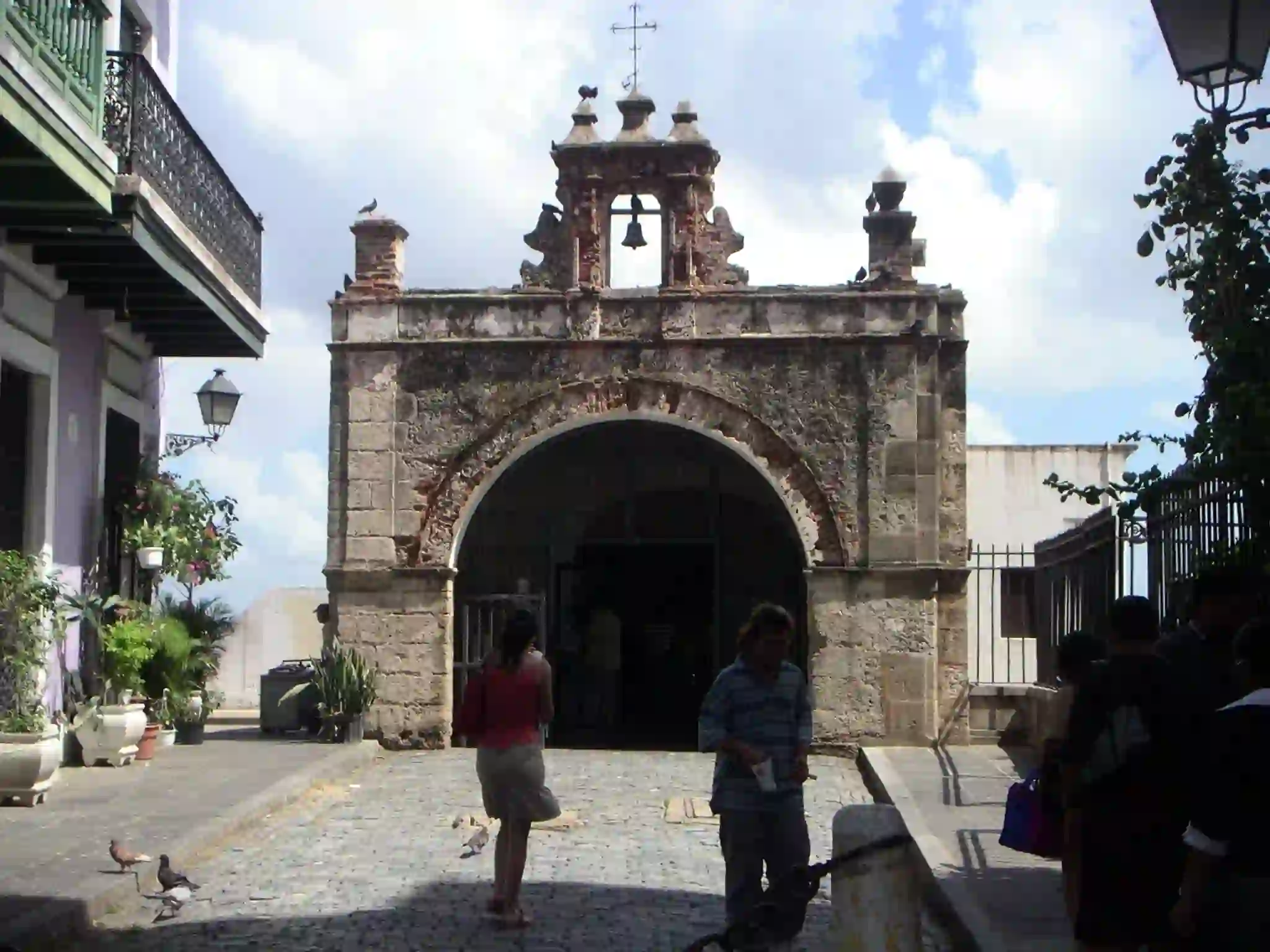 Not only is Capilla del Santo Cristo one of San Juan's oldest churches (it dates back to the 18th century), but it also has one of the best origin stories. Legend has it a reckless rider galloped too close to the cliff's edge. As he and his horse toppled over the bluff, someone in the crowd cried: "Christ of Good Health, save him!" The rider, saved, built this classic Puerto Rico attraction on the spot where he fell. 
#6: Serralles Castle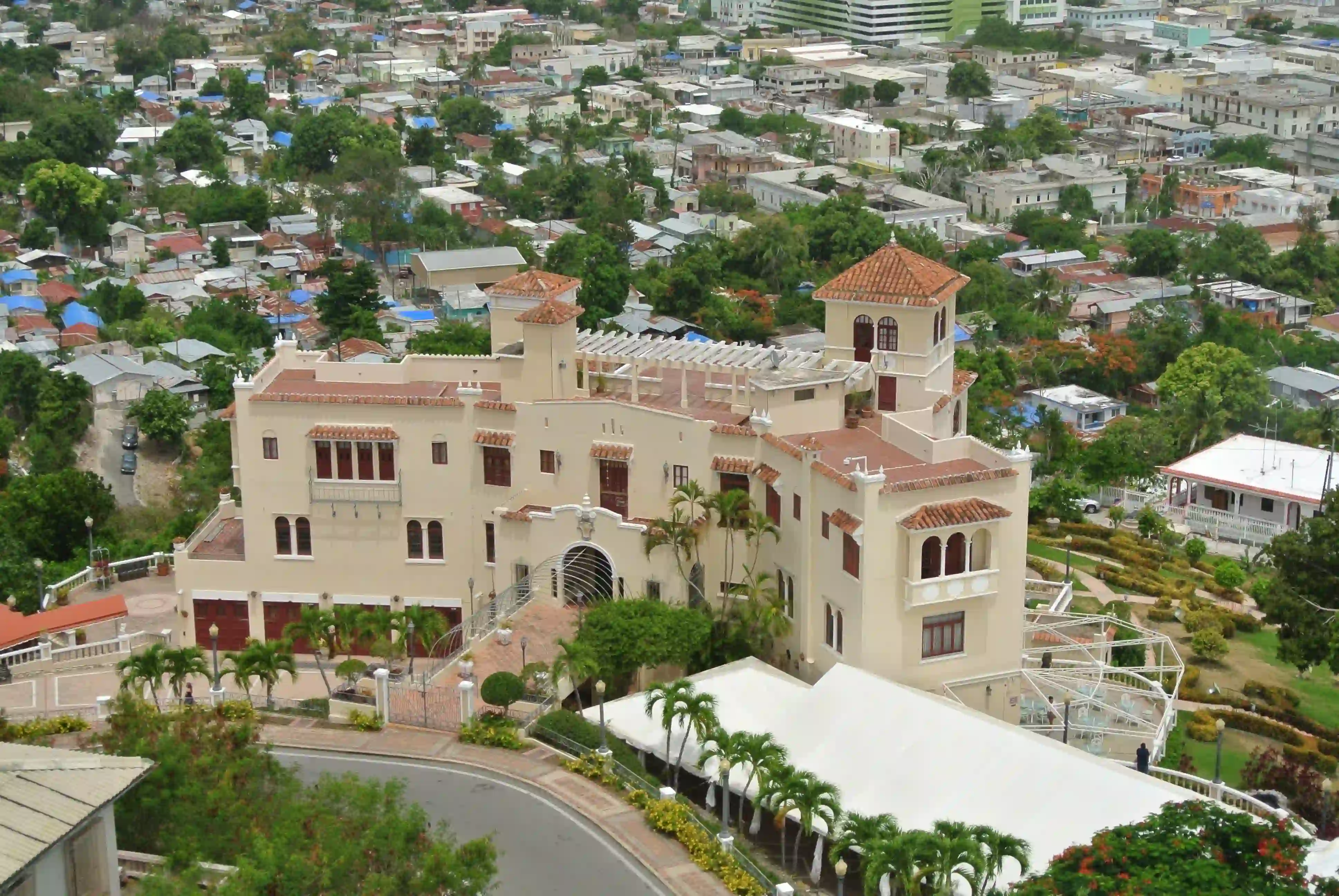 One of our favorite things to do in Ponce is drink rum, and there's no better place to start your Puerto Rico rum journey than Serralles Castle. The glamorous Serralles family made their money in sugarcane and eventually created the largest rum distillery in Ponce. (HBO, call us—the Serralles family would make for an awesome miniseries). 
Once you've explored this stunning landmark, enjoy the rum that made the Serralles family famous: Don Q Rum. Or, just ask a local for their favorite spirits/bars in Ponce. 
#7: La Placita de Santurce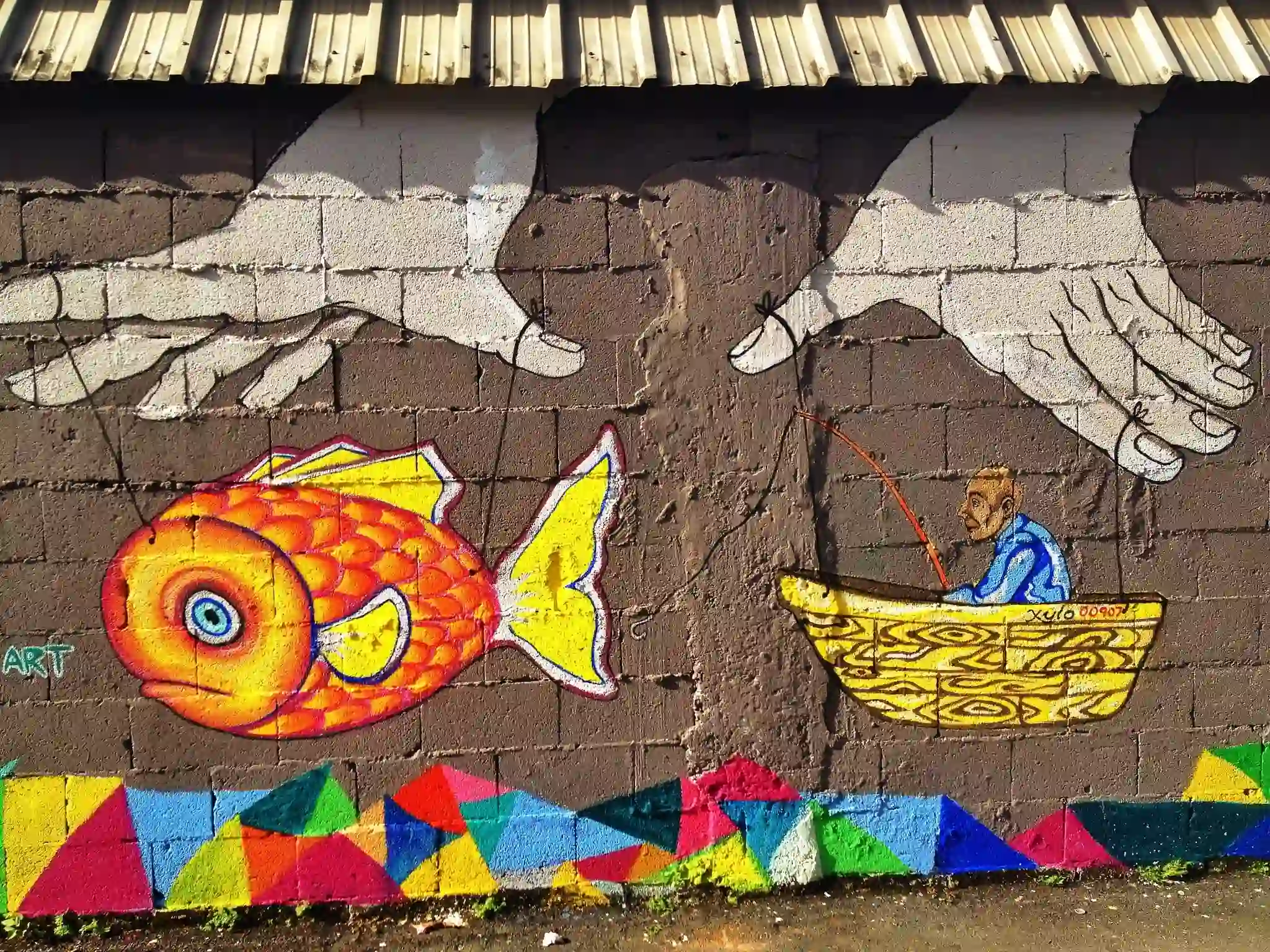 La Placita de Santurce, a grand public plaza at the heart of San Juan's up-and-coming Santurce neighborhood, serves two purposes. During the day, it's an awesome place to hang out and browse for fruit from local vendors. At night, the plaza explodes into life. It's definitely the best place to be once the sun goes down if you're looking to dance the night away with locals. 
Pro tip: Where to stay in Puerto Rico for San Juan's best nightlife? Consider the oh-so-cool Santurce. 
#8: La Guancha Boardwalk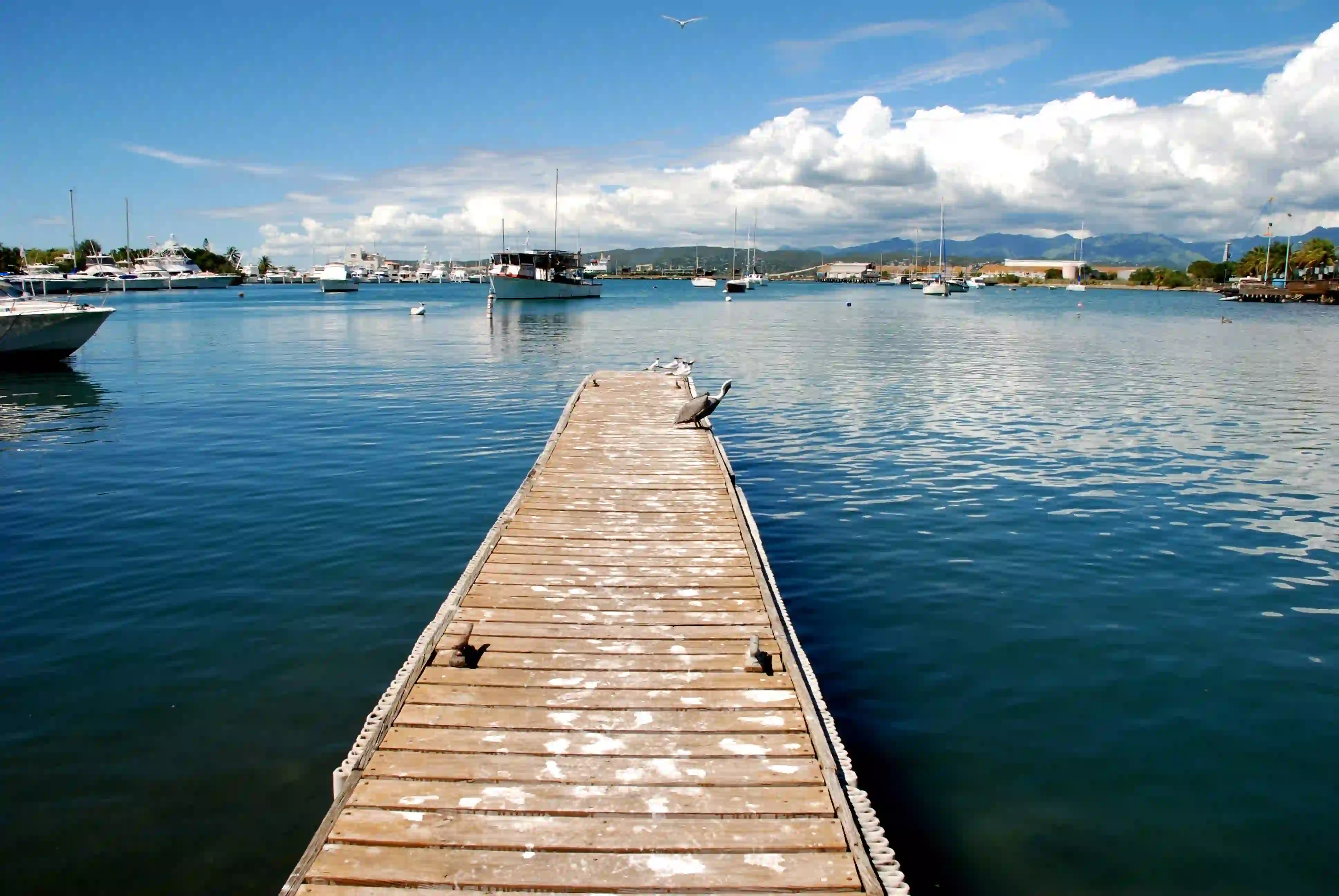 Love of water draws people of all stripes to The Island of Enchantment. And sure, there are plenty of adventurous things to do in Puerto Rico to satisfy a desire for water-fueled adrenaline—ask a local about setting up some scuba-diving. Us? We're happy just being close to the water. La Guancha Boardwalk in Ponce offers the perfect opportunity to enjoy fresh sea air, gorgeous ocean views, and, of course, plenty of local food. 
Pro tip: If you're looking for a unique Puerto Rico activity, hop on the ferry from the boardwalk to the isolated and awesome Caja de Muertos. "Coffin Island" sounds scary, but it's anything but. The waters around the island are absolutely gorgeous. In the words of Taylor Swift, you've never seen that color blue. 
#9: Santa Maria Magdalena de Pazzis Cemetery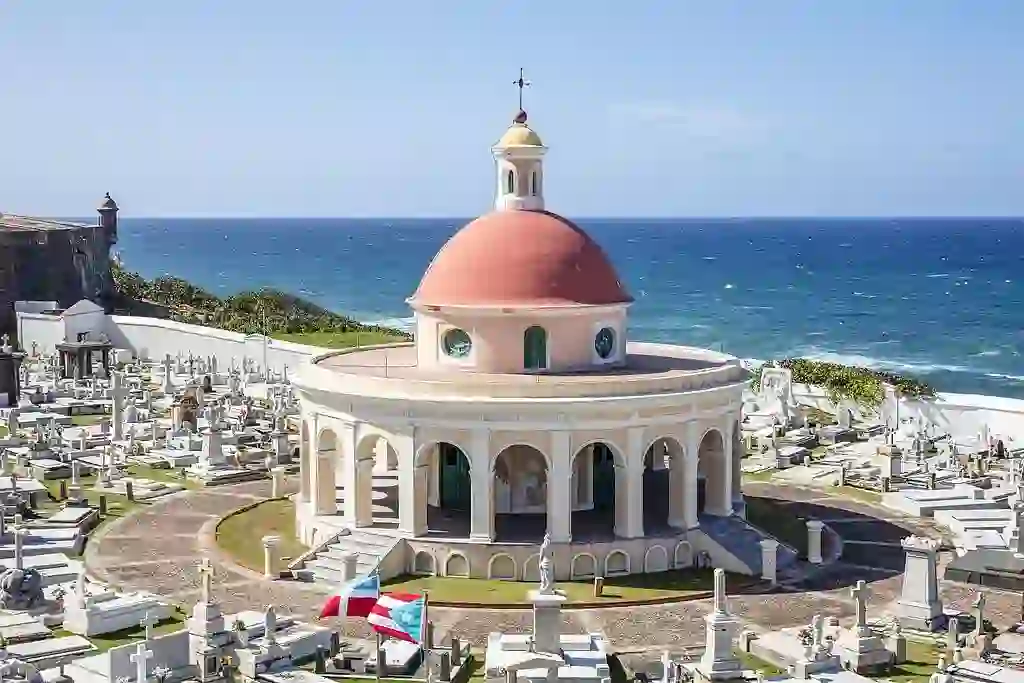 If you're looking for free things to do in San Juan that aren't beach-related (although San Juan's sands are among Puerto Rico's best beaches) check out the Santa Maria Magdalena de Pazzis Cemetery. Known to locals simply as "The Old San Juan Cemetery", this gorgeous 19th-century relic stands out gloriously along Puerto Rico's coast thanks to its rose-colored pavilion. And the cemetery itself is truly beautiful—oceanside and quiet, it's a wonderful way to get a sense of the island's long, long history. 
#10: El Capitolio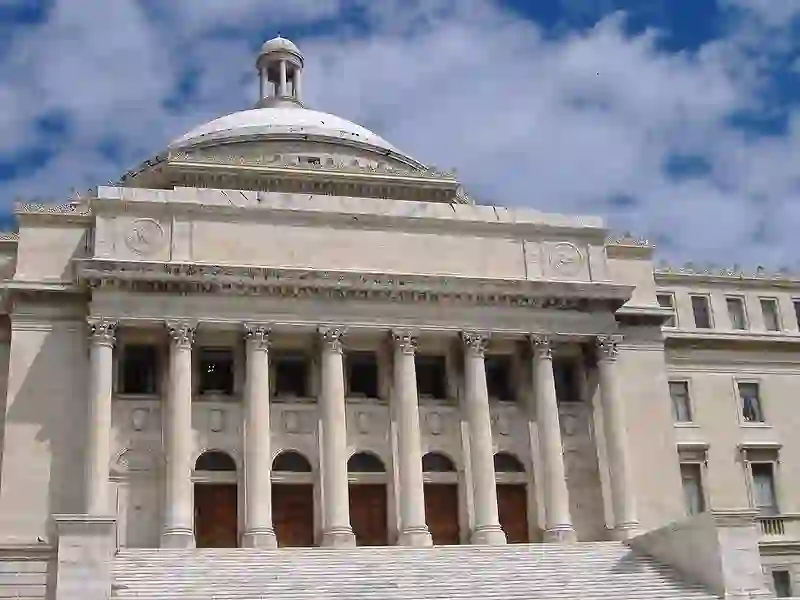 When it comes to good ole Puerto Rico tourism, wandering around San Juan can't be beaten. And this last landmark, El Capitolio is smack dab in the center of it—of Puerto Rico's politics, its history, and, yes, the center of San Juan itself. The gorgeous marble exterior—Roman columns! A dome!—makes it a favorite among Puerto Rico sightseers. Admission is free, and worth the time. Check out the illustrations of important moments in Puerto Rico history, and watch the island's senate in action. 
--
Use this list of Puerto Rico landmarks to guide you to an incredible trip. But for a truly immersive experience in Puerto Rico, have a Puerto Rican local plan your trip. They'll design a unique itinerary based on your interests, budget, and travel style, which means you'll see Puerto Rico your way. Why see this amazing destination like other tourists? See it like a local. And if you have questions, feel free to send us a message.