Puerto Rico is full of incredible things to do and see. That's why we've created this guide to Puerto Rico's best points of interest, from the free, to the unique, the beach treasures, and beyond.
For even more points of interest (especially hidden, local gems) have a Puerto Rico local to plan your trip. For only $30/day, they'll design a custom itinerary based on YOUR interests—so you only do the things you're interested in with none of that filler stuff from glossy guidebooks. Why see Puerto Rico like a tourist when you could see it like a local? Learn more.
Top
Free
Points of Interest in Puerto Rico:
Everyone loves free stuff. So here are some of the best free points of interest in Puerto Rico: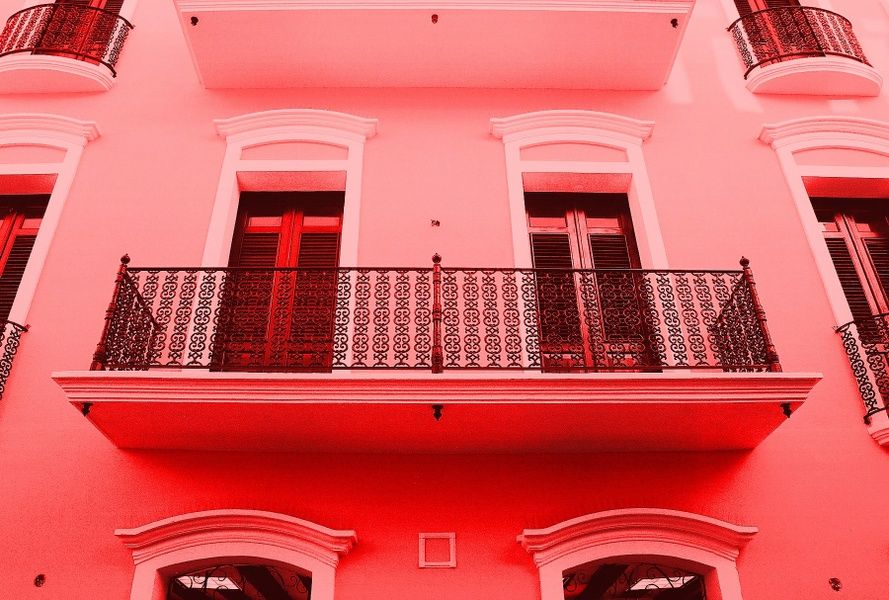 Old San Juan: Old San Juan is a point of interest in itself—the neighborhood is full of brightly colored, Spanish colonial buildings, cobblestone streets, and ocean views. Excellent during the day, exploring this part of the city is also one of our favorite things to do in San Juan at night.
El Yunque: This magnificent tropical rainforest (the only one in the United States) is completely free to visit. You'll have to Uber to get there—so if you're staying at a hostel in Puerto Rico, gather some friends to lower the cost!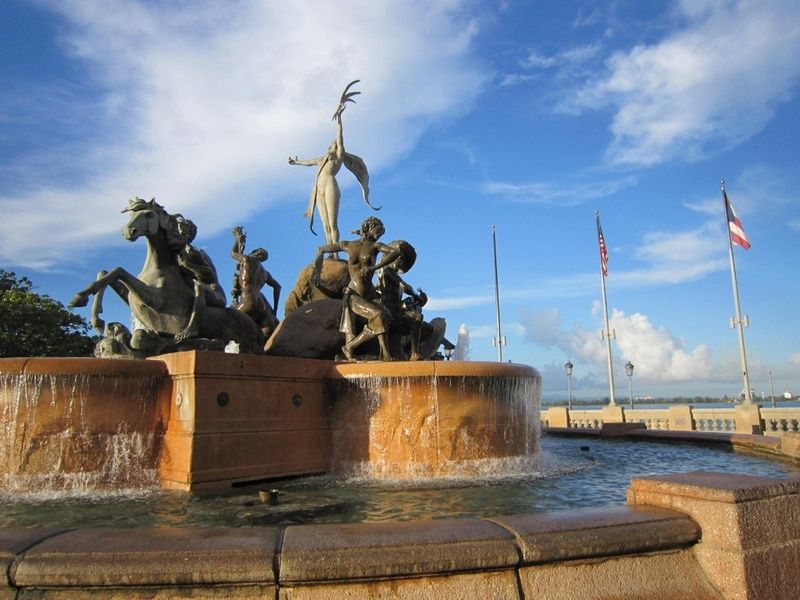 Raices Fountain: Built as an homage to Puerto Rico's mixed African, Spanish, and Taino roots (raices means roots), the fountain depicts a figure stretching towards the heavens, surrounded by horses, dolphins, and other statues. A romantic San Juan spot at sunset, it's a must stop for any Puerto Rico honeymooners.
Ponce Boardwalk: You'll find many free things to do in San Juan, but they exist all over the island. The Ponce boardwalk is a good example of this. It's free to wander the boardwalk and soak up the sun—but it will be tempting to buy a piña colada or two from the kiosks.
Top
Unique
Points of Interest in Puerto Rico:
Puerto Rico is a special place, so you know you'll find some unique points of interest:
Mosquito Bay: Mosquito Bay is one of Puerto Rico's top tourist attractions, with good reason! As the sun goes down visitors can experience the delight of watching the bay burst into light—powered by bioluminescence beneath the surface. For a real thrill, ask a local to help set up a kayak tour of the bay at night.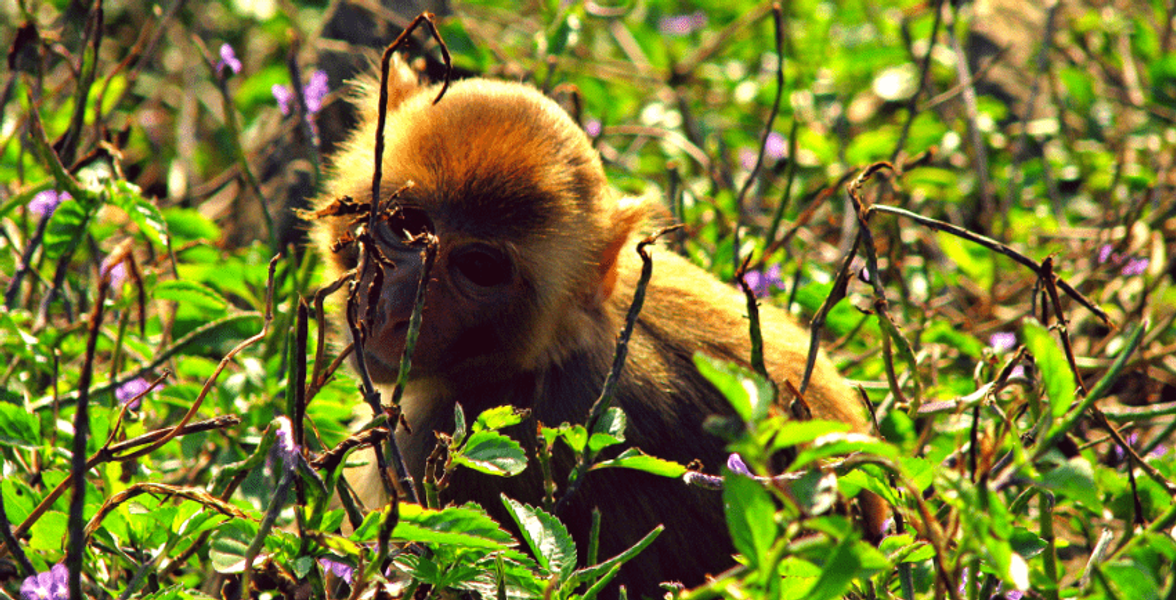 Cayo Santiago: One of the most unique things to do in Puerto Rico (or anywhere) is to visit with the Rhesus monkeys who also call Puerto Rico their home. The research facility at Cayo Santiago (Monkey Island) studies and tracks the monkey's behavior. You can't visit the island, but a fun activity in Puerto Rico is to snorkel in the waters nearby.
Parque de Bombas: One of the top points of interest in Ponce is its iconic firestation. Striped red and black, the striking building is now a museum detailing the history of firefighters in Puerto Rico. It's also one of the coolest things to do in Ponce, and you'd be hard-pressed to find a building like it anywhere in the world.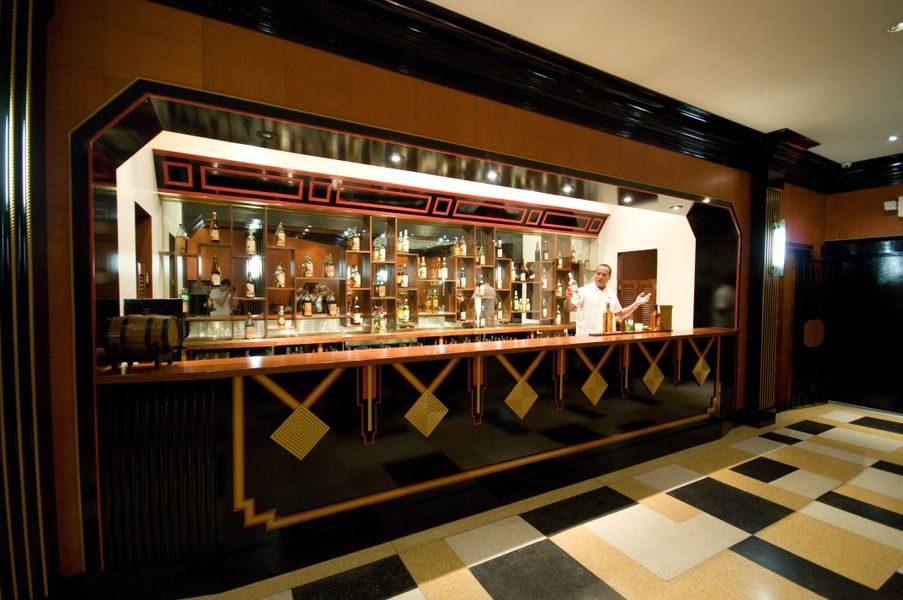 Casa Bacardi: We all know that drinking rum is one of the best things to do in Puerto Rico, so why not get it at the source? Casa Bacardi's gorgeous Art Deco vibe and expansive grounds make it feel like rum-Disneyland.
Top Points of Interest in Puerto Rico
for Adventurers
:
Puerto Rico is basically paradise for anyone who loves adventure. Points of interest for adventurers who want to explore Puerto Rico include: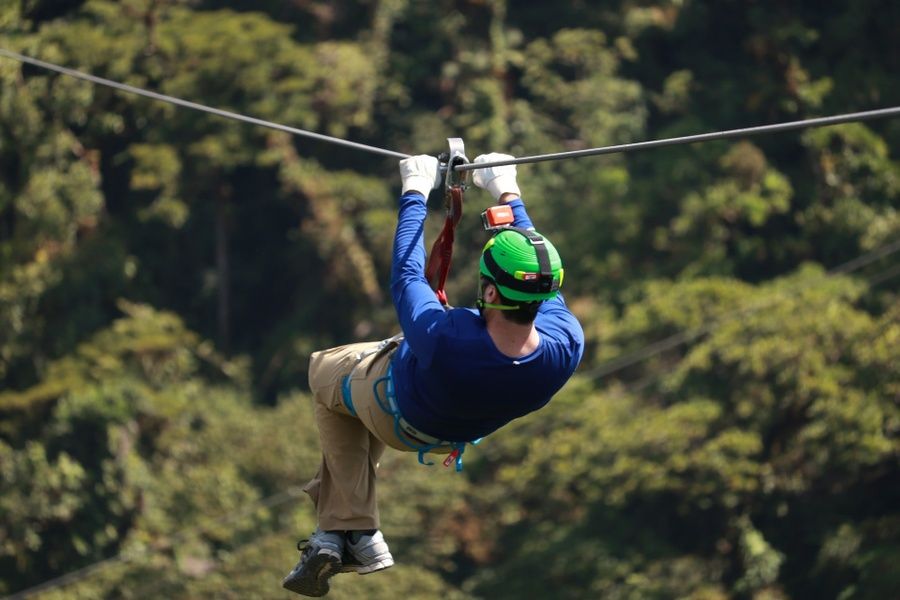 Toro Verde Adventure Park: If you're looking for fun stuff to do in Puerto Rico, look no further than this adventurous point of interest. The 2.5km zip line at Toro Verde Adventure Park will keep your heart beating for days.
Guanica Dry Forest: If you love the idea of exploring El Yunque, think about taking an excursion to Bosque Estatal de Guanica. This awesome Puerto Rico excursion allows visitors to explore a dry forest (yes, the opposite of a rain forest). Hike up to Fort Capron for a stunning view (just be sure to pack plenty of water).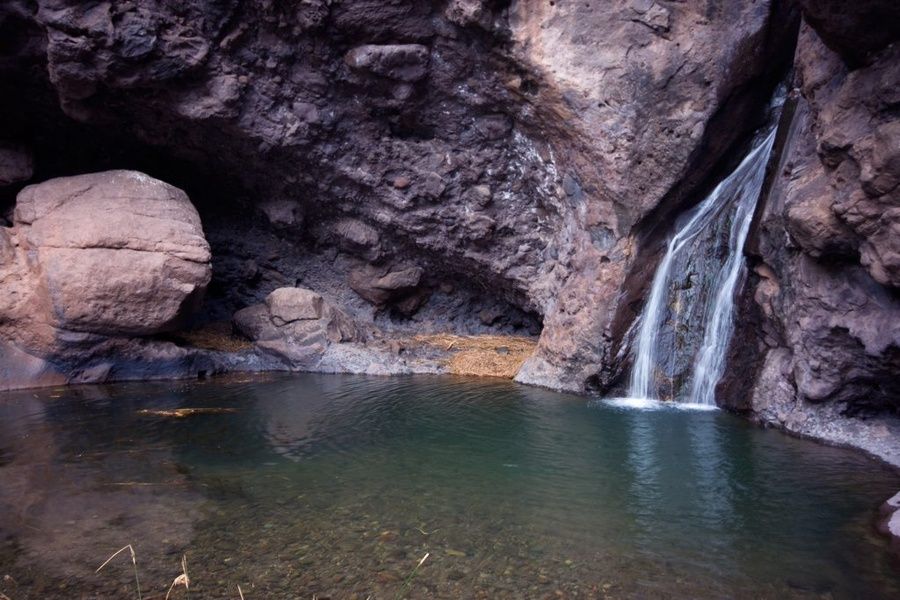 El Charco Azul swimming hole: Hands-down, one of the best things to do in Puerto Rico is an adventure to El Charco Azul swimming hole. Your hike through the jungle is rewarded by a luxurious soak, making El Charco one of the most satisfying PR points of interest.
Cueva Ventana: To get to Cueva Ventana you'll have to hike through dark caves. The view at the top, framed by cragged rocks, is so worth it. Bring a flashlight and a sense of adventure!
Top Points of Interest in Puerto Rico
for Beach-Lovers
Puerto Rico beaches are out-of-this-world, so obviously they're a top point of interest:
Flamenco Beach: This world-renowned beach is basically paradise on earth. First of all, it's on Culebra, a sparsely populated island off the coast of Puerto Rico (Culebra also happens to be one of PR's best vacation spots). The sand is white, the water is azure, and you will not want to leave. Oh, and you can also check some old tanks the U.S. Army abandoned on the beach.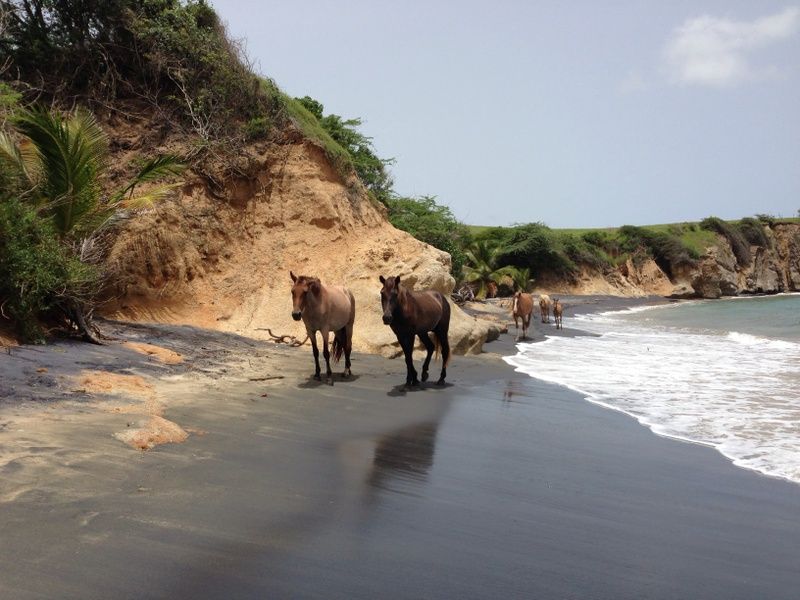 Vieques: Vieques deserves a spot on any good Puerto Rico itinerary. Three words: black sand beaches. Ok, two more: wild horses. Yeah, this little island is an incredible place to visit in Puerto Rico.
Condado Beach: Nestled along glitzy Condado, one of the best places to stay in Puerto Rico, Condado beach is awesome. If beach-going is one of your Puerto Rico must-dos, think about staying at one of PR's awesome beach resorts—many of them are located around Condado.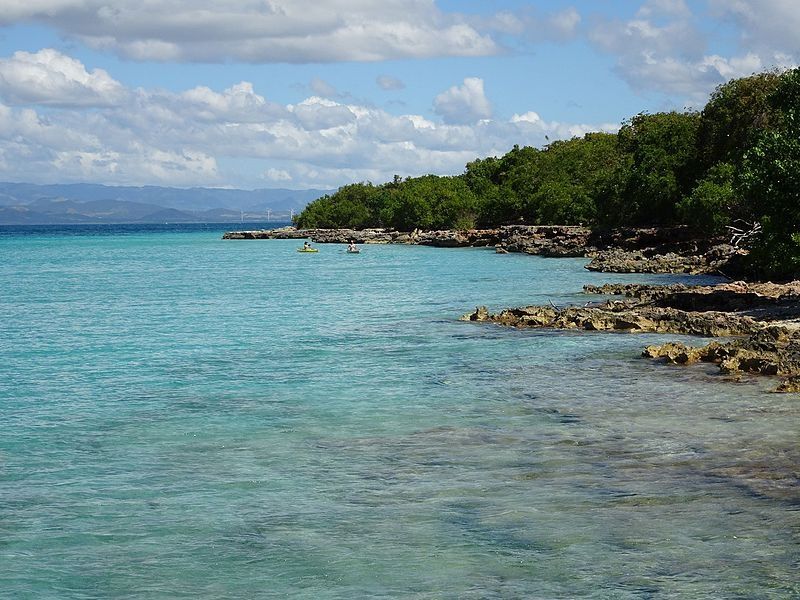 Caja de Muertos: The numerous little islands that surround Puerto Rico are awesome points of interest themselves. Caja de Muertos is one such island—off the coast of Ponce, Caja de Muertos is uninhabited by humans, but home to wildlife like pelicans, turtles, and more! It's an awesome place for a hike, or simply to take in some real peace and quiet.
Pro tip: It's tough to find the right beach—do you want a party beach? Somewhere quiet? Something with tons of nature? To make things easy, just talk to a local trip planner for insider info on which ones best suit your style.
Puerto Rico Points of Interest
in San Juan
As the capital of the island, San Juan contains some of Puerto Rico's most popular points of interest: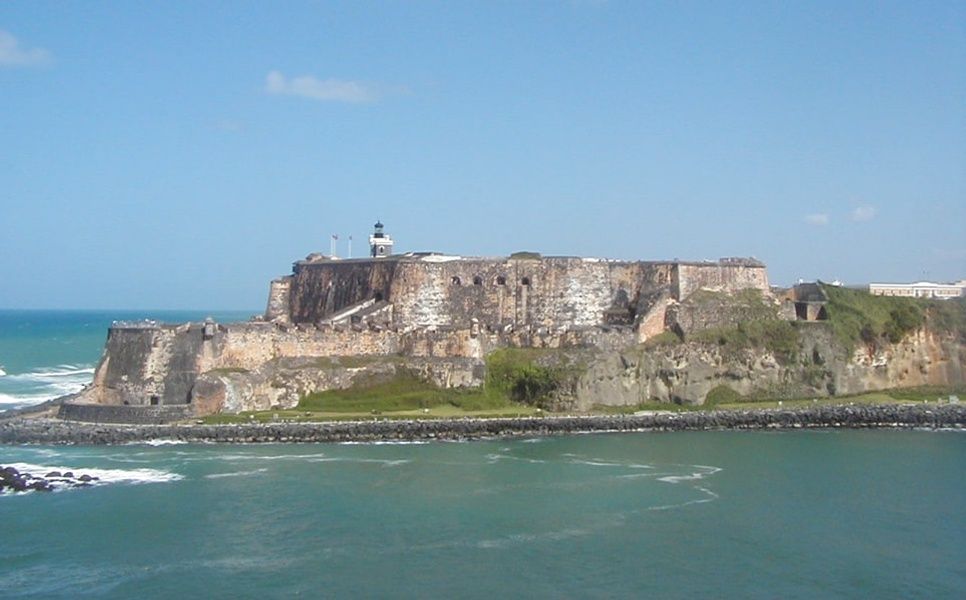 El Morro: One of the most iconic things to do in Puerto Rico is to explore the massive El Morro fort. You've definitely seen it from the outside—it's on every postcard from Puerto Rico ever. The inside is 100x cooler. Plus, it's free for kids (and only $7 for adults) which makes visiting El Morro a great activity if you're in Puerto Rico for a family vacation.
Paseo de la Princesa: One of San Juan's top attractions is definitely the Paseo de la Princesa, a shoreside avenue that hosts tons of shops, local art, and restaurants. This tree-lined boulevard is Instragrammable and a great spot to sit down and watch the world go by (Talk to a local about the best spots along the Paseo for lunch or a drink—you don't want to get sucked into a tourist trap).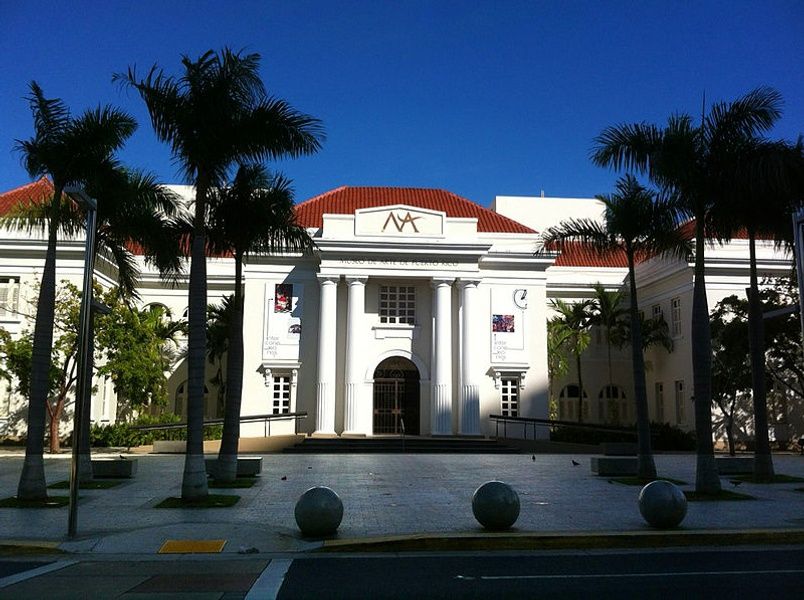 Museo de Arte de Puerto Rico: The expansive collection at the Museo de Arte de Puerto Rico makes it one of the island's top points of interest. Visitors can check out everything from indigenous Taino art to more contemporary pieces.
Santurce: There are so many cool places to visit in San Juan. Santurce is the most rad neighborhood around, filled with food trucks and street art. It's also home to La Placita, which is the best place to get-down with locals after sunset (or to innocently shop for fruit at the farmer's market during the day). An awesome thing to do in Puerto Rico, especially San Juan, is to explore all the different neighborhoods—so ask someone who actually lives in San Juan for their recs!
--
You are SO ready to check out all of Puerto Rico's best points of interest—and more! For an immersive experience, have a local help plan your trip. Not only will they suggest points of interest that line up with, well, YOUR interests, they'll also suggest hidden gems and off-the-beaten-path activities you'd otherwise miss. Questions? Send us a message!