Puerto Rico's travel prices suit pretty much every budget due to the island's relatively low cost of living. Take a look at this guide to Puerto Rico prices for travelers, organized by region and city, to help build your perfect Puerto Rico itinerary. Questions after reading? Send us a message.
Want to explore Puerto Rico differently? Have a local plan your trip.
Region #1: Northern Puerto Rico
Since most major airlines fly to the San Juan International Airport, odds are that your travels in Puerto Rico will begin on the island's northern coast. These northern cities encompass many of Puerto Rico's main tourist attractions, so travel prices are higher than average.
San Juan
Lodging: For most travelers,

the best places to stay in San Juan

are Old San Juan, Santurce, Condado, Miramar, and Rio Piedras. In these neighborhoods, nice hotels can range from $150–$300 per night. On the flipside, Airbnbs often run from $40–$95 per night.

Transport: Uber is often the cheapest way to travel in Puerto Rico, with most trips within the city costing under $10. Taxis are less reliable and tend to be more expensive ($9+ per ride).
Food: You can expect to pay $5–$10 for casual meals and street food; just be sure not to stray too close to cruise ships, where food prices rise sharply. San Juan's 4- or 5-star restaurants can cost upwards of $40 per person.
Activities: When on tours in San Juan (which are very flexible on price), a normal 20% tip is considered polite.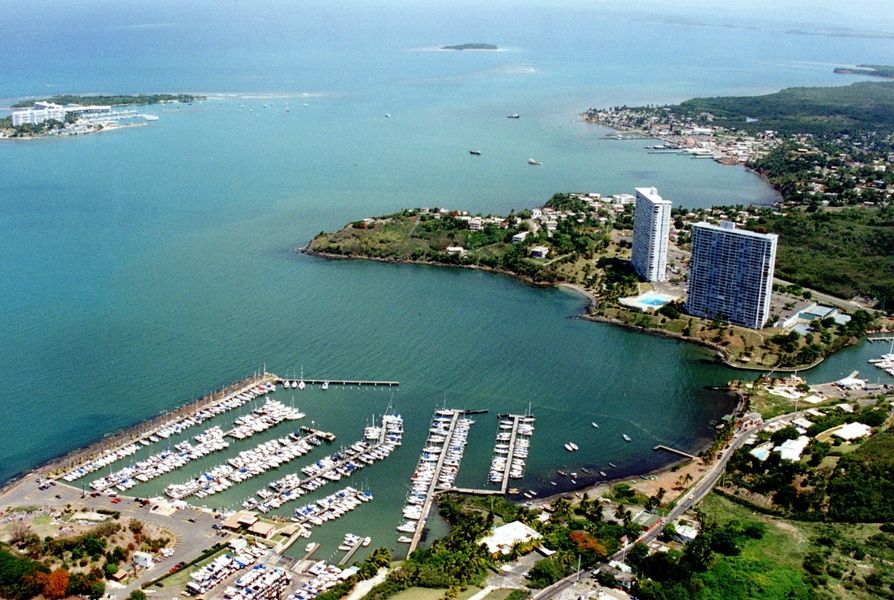 Fajardo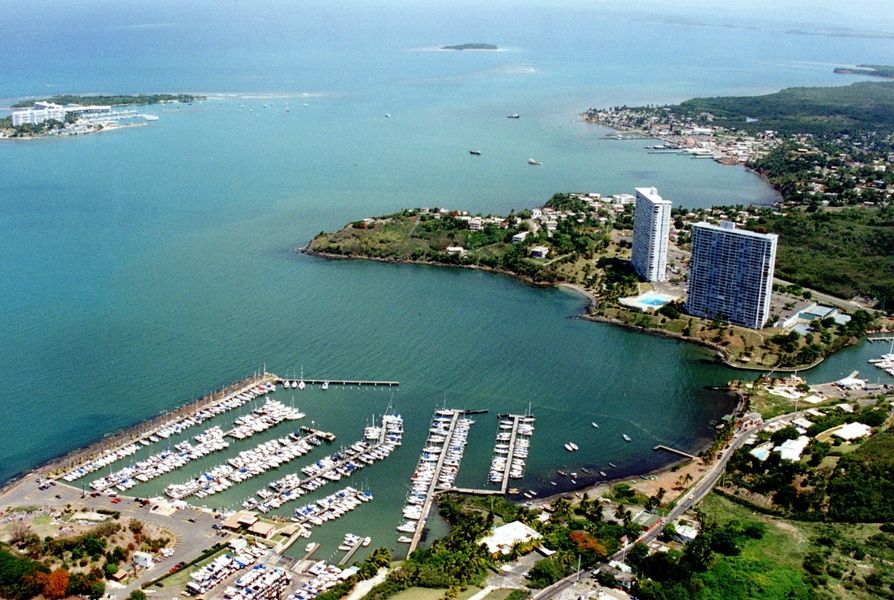 Dorado
Lodging: Dorado offers three major forms of accommodation—all-inclusive resorts ($500+), hotels ($200+), and ($70–$95).
Transport: No public transit goes to or from Dorado. The nearest car rental hub is the San Juan International Airport (40 minutes west), where car rentals average $10–$14 per day.
Food: Dorado's restaurants tend to be upscale, costing around $30–$50 per meal. Dorado is also home to small pizzerias averaging $10 per person. If you're not a fan of either of these options, though,

you can always ask a local who lives in the area for some recommendations

.

Activities: Resort beaches are very well-kept and often open to the public, so your main beach-day costs will be chair or towel rentals ($15–$30) and snacks ($10–$20). Dorado's famous boat tours go for $165+.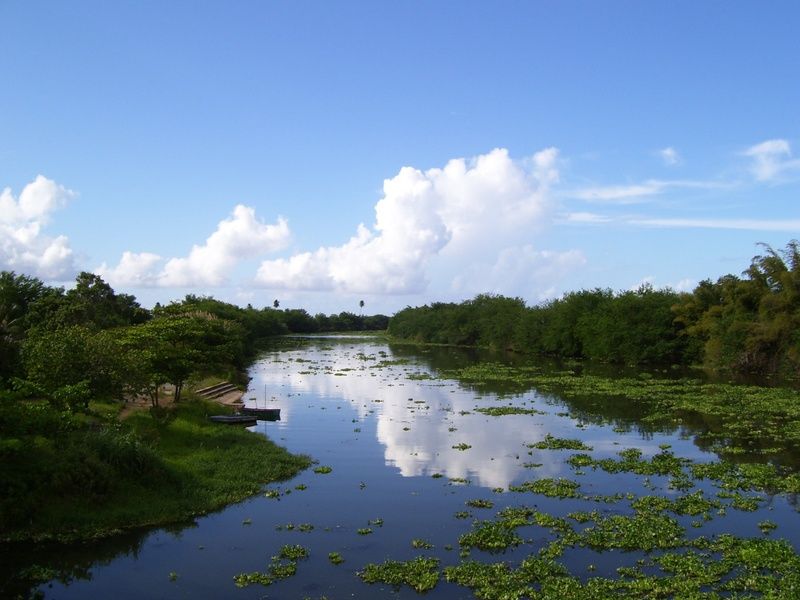 Arecibo
Lodging: Apartments and houses with swimming pools go on Airbnb for around $50–$100 per night. The most highly-rated hotels in the area are family-owned and average $125 per night.
Transport: Arecibo is a little over an hour west of San Juan, where car rentals average $10–$14/day.
Food: Sit-down meals at Arecibo's local restaurants and bakeries average $10 per person. Tipping culture is the same as in the U.S.
Activities: Nearby popular sites (Rio Camuy Cave Park, Cueva del Indio, Arecibo Observatory) charge $5–$18 for admission. Tours are normally included with admission, and you aren't expected to tip. Some attractions require daily parking passes to be purchased for $5–$10.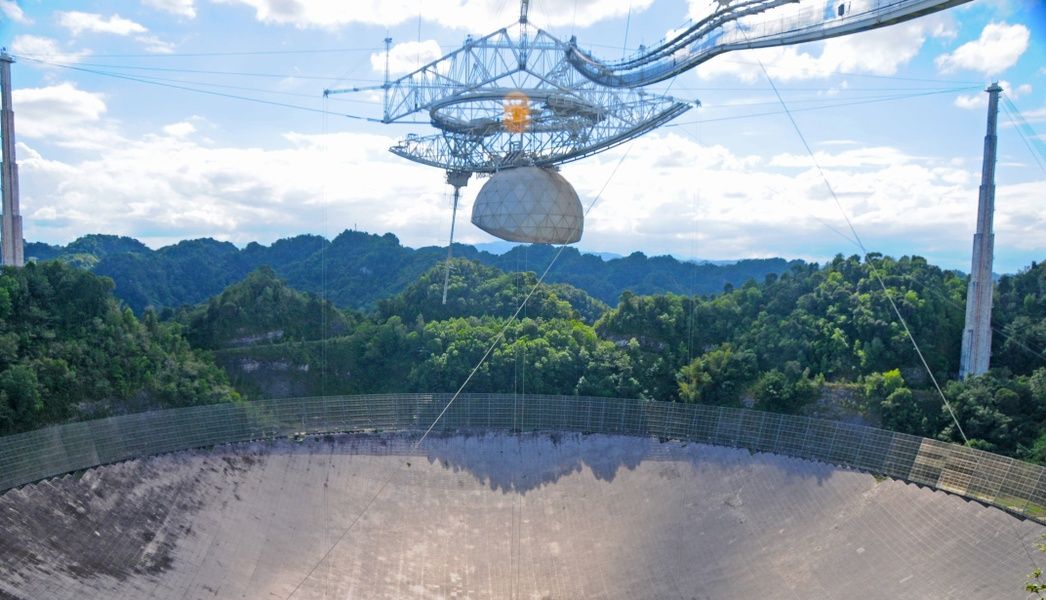 Central Puerto Rico
Most travelers stick to Puerto Rico's coastlines and totally miss out on the sightseeing wonders of central Puerto Rico. Nestled in the Cordillera Central mountain range, these 3 must-visit towns are both affordable and full of some of the best things to do in Puerto Rico. Parts of central Puerto Rico are still recovering from Hurricane Maria, however, so be sure to ask a get some local input on what's open. You can also check out this Puerto Rico tourism update for more information.
Utuado
Lodging: Utuado offers two main options for lodging. Airbnb offers condos, houses, apartments, and "glamping" tents for $60–$100 per night. Locally-owned inns, known as paradores, average $140 per night.
Transport: The biggest nearby city is Ponce (1 hour south), where you can pick up rental cars ranging from $16–$20 per day.
Food: Utuado's restaurants serve local Puerto Rican cuisine for $7–$15 per meal, with lunch tending to be the most inexpensive meal.
Activities: Nearby attractions like Lago Dos Bocas and Río Abajo State Forest are free to enter, but additional activities like camping and boat rides cost $3–$5 per person.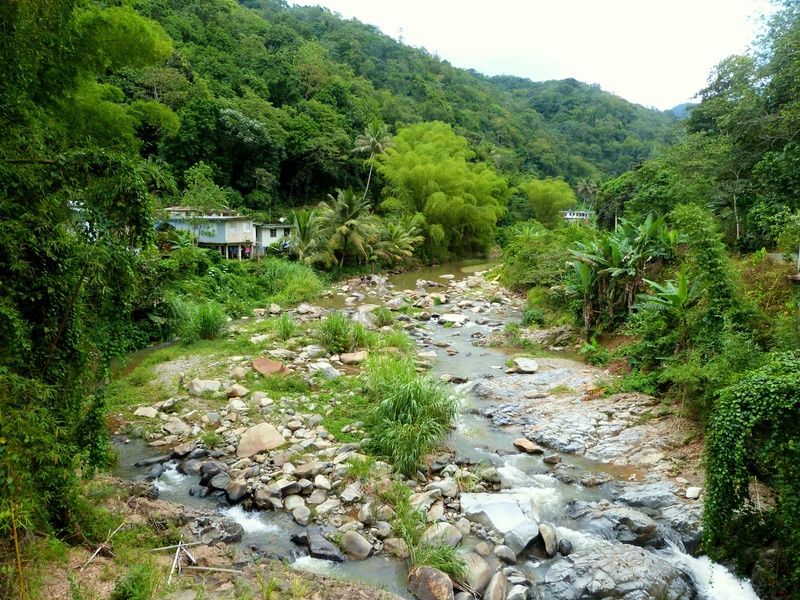 Jayuya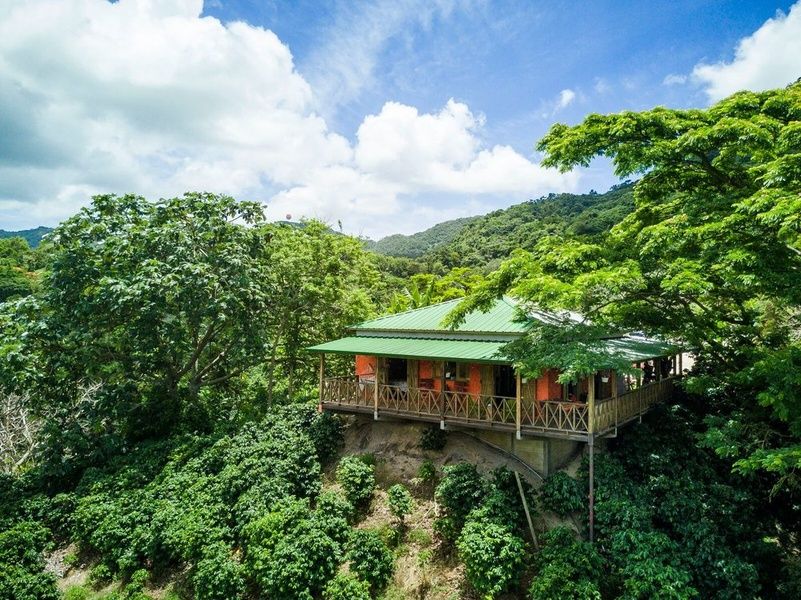 Barranquitas
Lodging: Barranquitas offers a variety of lodging options—haciendas ($60–$120), locally-owned hotels ($60–$100), paradores (another form of bed-and-breakfast, $125+), and Airbnb hotel rooms and apartments ($55–$150).
Transport: Rental cars from Ponce (an hour southwest) and gas combined average $30 / day. Publicos, company-owned vans, and operate from Barranquitas to Bayamon (close to San Juan) and cost $15 max per ride—however, they're much slower and less reliable than rental cars.
Food: Restaurants in Barranquitas are casual, specializing in pizza and Puerto Rican cuisine and averaging $10–$15 per meal.
Activities: Entry to nearby national parks is totally free, with some parks charging $3–$5 for parking passes. Ziplining and caving tours go for $185–$205 per person.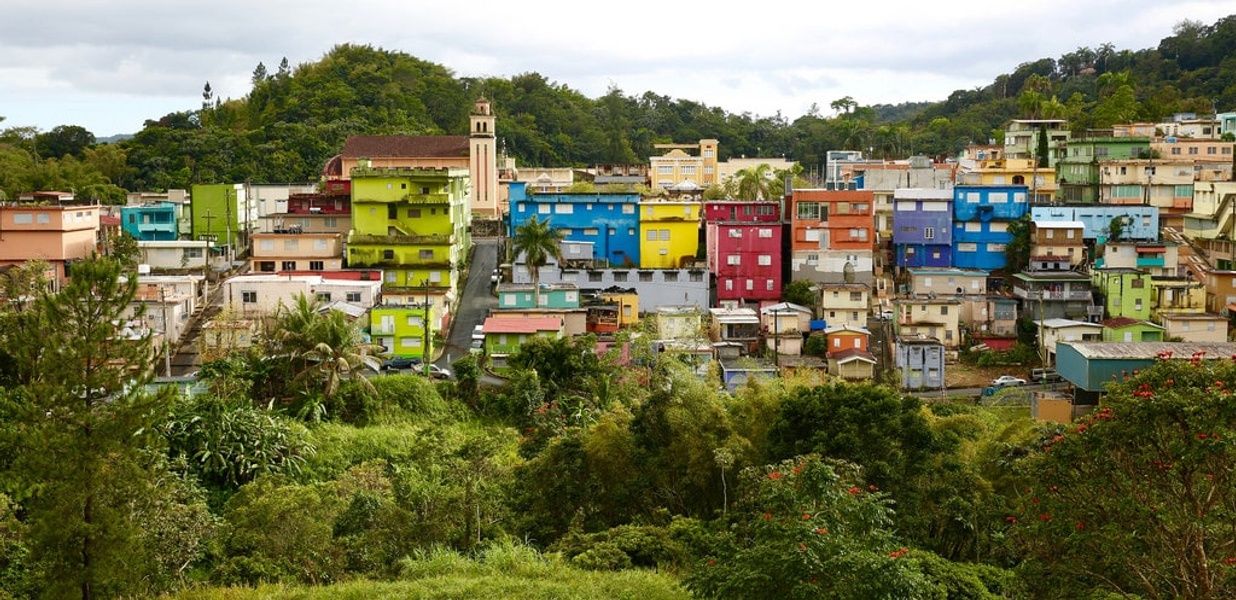 Eastern Puerto Rico
Home to Puerto Rican highlights like El Yunque and Isla de Monos (Monkey Island), eastern Puerto Rico's travel costs tend toward the pricier side because of heavy tourism. However, seeing this area is totally doable even on a cheap trip to Puerto Rico, especially if you get some advice from locals on where to go, the best places to stay, and which activities are worth your cash.
Vieques
Lodging: Vieques accommodations are in high demand, even in off-peak season, as it's one of

Puerto Rico's most popular vacation spots

. Book at least 2 months in advance for best rates. Per night, hotels run for $80–$300; Airbnbs go for $80–$200, and VRBO rentals average $125–$300.

Transport: Vieques is accessible by ferry from northeastern Ceiba for $4 round trip. Ferries go between Ceiba and Vieques from 6 AM to 8:15 PM. For less travel time but more expense, flights from San Juan to Vieques average $230 round trip.
Food: At bars and cafes on Vieques, meals are $8–$15 per person. Upscale restaurants average $25–$50 per person. Some travelers save money by bringing coolers to the beach, but doing so is considered impolite by locals.
Activities: Vieques National Wildlife Refuge is free and open to the public, as are most beaches. Spots like Bioluminescent Mosquito Bay are accessible by tours, which go for $50–$175 per person. Island-hopping and snorkeling tours from Vieques range from $75–$175 per person; these are

some of the best activities in Puerto Rico

, though, so they're well worth the cash.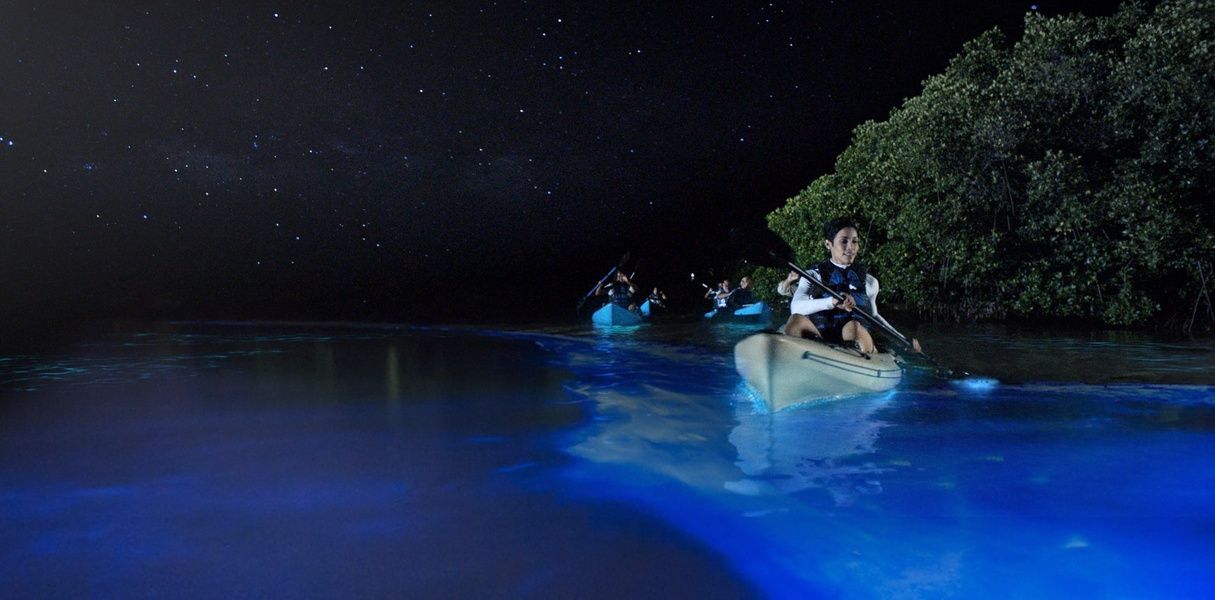 Culebra
Lodging: Hotels in Culebra go for $120–$350 per night. Airbnb apartments range from $90–$120 per night, while Airbnb houses and villas are $90–$220 (these higher lodging prices reflect the fact that Culebra is perhaps

the best place to vacation in Puerto Rico

).

Transport: The ferry from Ceiba to Culebra is $5 round trip and operates from 4 AM to 8:15 AM. Flights from San Juan to Culebra (and vice-versa) only operate on weekends and average $210.
Food: Locals bars and cafes offer cocktails and meals for $3–$15, with sit-down restaurants maxing out at $20.
Activities: Culebra's world-famous beaches (Zoni, Flamenco, Soldado, Brava) average a $6 entry fee. Chairs, umbrellas, and towels can be rented for $5–$10 each. Touring Culebra's surrounding mini-islands by boat costs $50–$110 per person.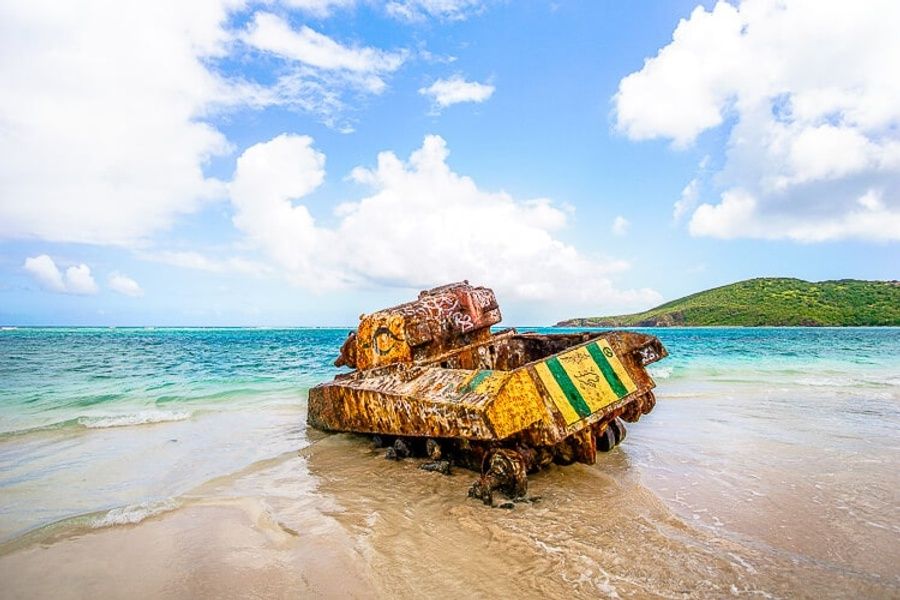 Humacao
Lodging: Hotels and resorts in Humacao range from $110–$160 per night. Airbnb and VRBO rentals go for $35–$125 a night.
Transport: Rental cars from San Juan (55 minutes north of Humacao) cost $10–$12 per day. Plan on spending $12–$15 on gas per day, given its proximity to El Yunque and other highlights.
Food: Traditional Puerto Rican and seafood restaurants in Humacao offer $5–$12 meals.
Activities: El Yunque and the Humacao Nature Preserve are free to enter and hike, but spots like Cayo Santiago are only accessible by boat tours or kayak rentals, which average $55–$100 per person.
Pro tip: Since Hurricane Maria damaged some of these nature preserves, check with a local to find out what the situation is when you're thinking about traveling. Also, feel free to check out this article on traveling to Puerto Rico now for more information.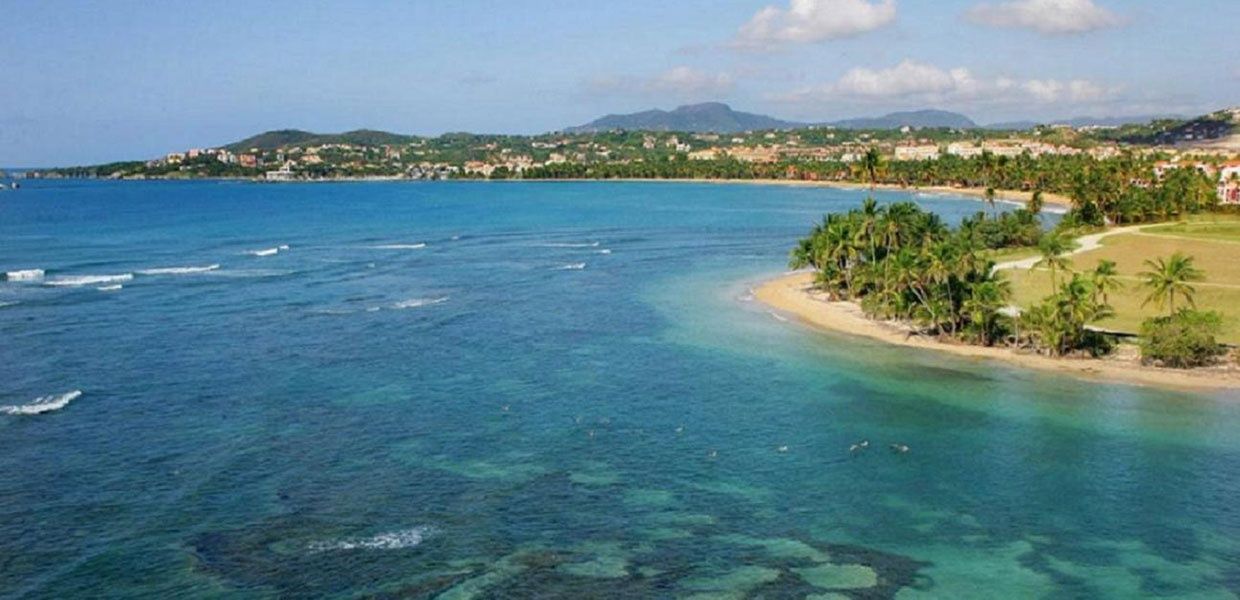 Rio Grande
Lodging: Hotels in Grande run for $130–$150 a night, and all-inclusive resorts begin at $500+ per night.
Transport: Rental cars from San Juan (40 minutes north of Rio Grande) cost $10–$12 per day.
Food: Cafes, bars, and barbeques serve meals for $5–$12. Upscale restaurants cost $30–$45 per meal.
Activities: Entry to El Yunque is free, as is the entry to local beaches like Monserrate and Luquillo.
Southern Puerto Rico
There are tons of amazing places to visit in Puerto Rico, but you can't miss out on the island's gorgeous southern coast (also known as Porta Caribe). With their stunning views and inexpensive travel costs, these southern cities are perfect reasons why traveling to Puerto Rico is so awesome.
Ponce
Lodging: Hotels in the heart of Ponce run from $90–$200 per night. Airbnb apartments and condos go for $25–$95 per night. Paradores just outside of Ponce range from $120–$150 per night.
Transport: Rental cars from Ponce cost $16–$20 per day. Gas in Ponce averages 10 cents above the rest of the island.
Food: Ponce's family-style, casual restaurants average $12–$20 per individual meal. 4- and 5-star restaurants go for $30–$50.
Activities: Most Ponce activities are free, like Parque de Bombas and Museo Castillo Serrales. Tour groups offer ferry rides to nearby islands for $75 per person.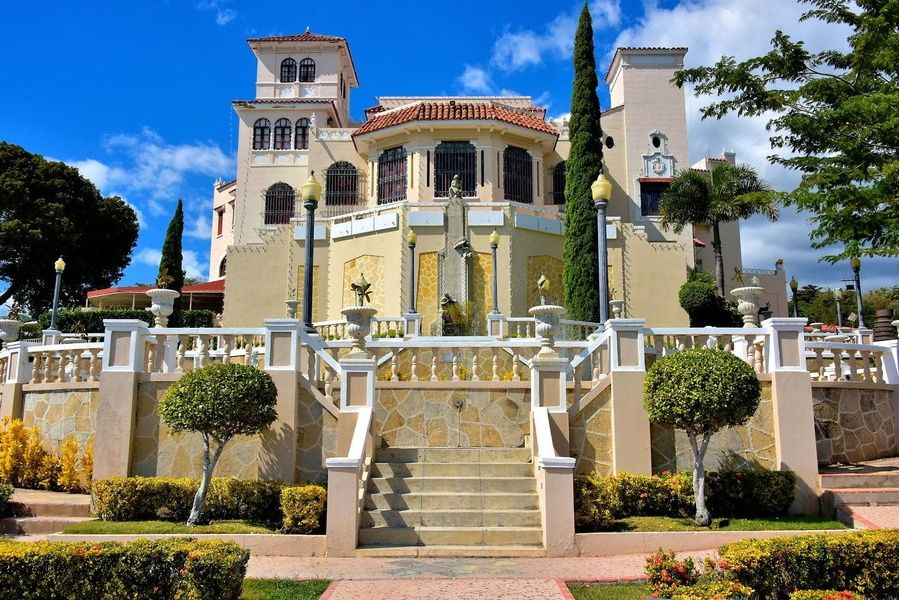 Salinas
Lodging: Local hotels average $100–$120 per night. Most Airbnb rentals are that for $65–$199 per night.
Transport: Salinas is 40 minutes east of Ponce, where car rentals cost $16–$20 per day.
Food: Restaurants tend to be sit-down and upscale, costing $20–$35 per meal.
Activities: Salinas' highlights are very affordable—for example, the Coamo Thermal Hot Springs cost just $3 per person, and entry to the Bahia de Jobos Reserve is free (

ask a local for more information on these hidden gems

).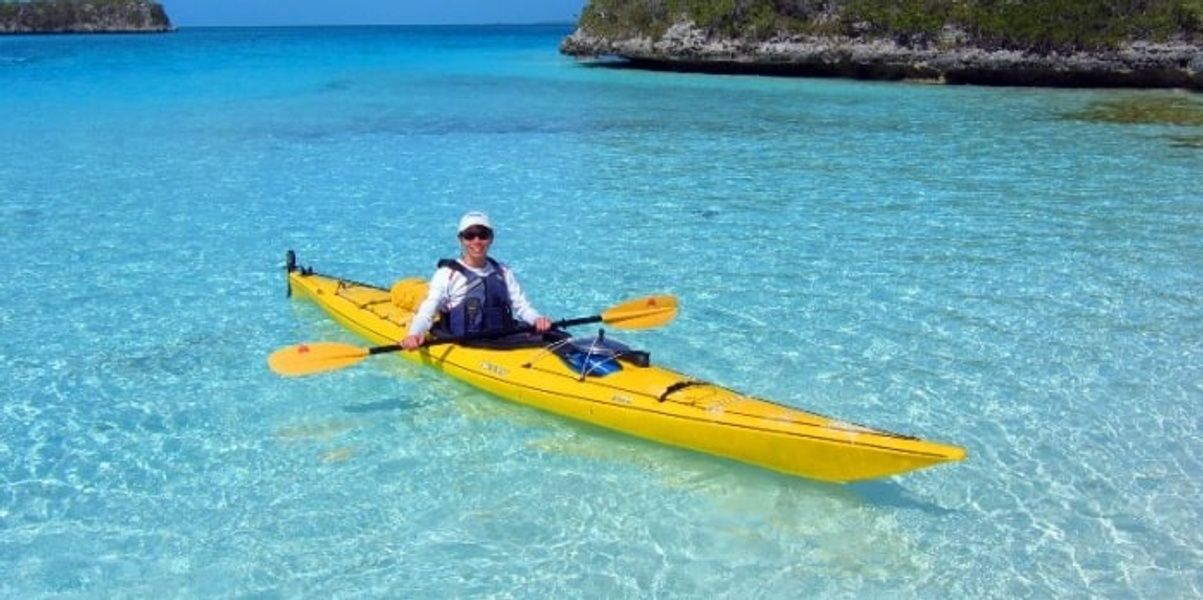 Guayama
Lodging: The few hotels in Guayama average $100 per night. Airbnb apartments and houses cost $35–$120 per night.
Transport: Guayama is 50 minutes east of Ponce, where car rentals average $16–$20 a day.
Food: Restaurants in Guayama serve casual meals for $15–$25.
Activities: Most things to do in Guayama are free, like the Charco Azul swimming hole, The Pork Highway, Museo Casa Cautino, and Bosque Carite—so

get more info on Puerto Rico's TripAdvisor reviews

.
Western Puerto Rico
to clear blue Caribbean waters, the West Coast is a prime place to experience awesome Puerto Rico attractions—think snorkeling, swimming, diving, surfing, and hiking—at low rates.
Rincon
Lodging: Hotels and resorts in Rincon range from $50–$160 per night. Guesthouses and condos on Airbnb cost $55–$120 per night.
Transport: Car rentals in Rincon average $30 per day. Rincon is 30 minutes north of Mayaguez, where car rentals cost $17–$20 per day.
Food: Most restaurants in Rincon are barbeques or beachside bars that average $12–$25 per meal.
Activities: Most of Rincon's beaches and lighthouses are free to enter. Surfing lessons (averaging 3 hours) range from $95–$165.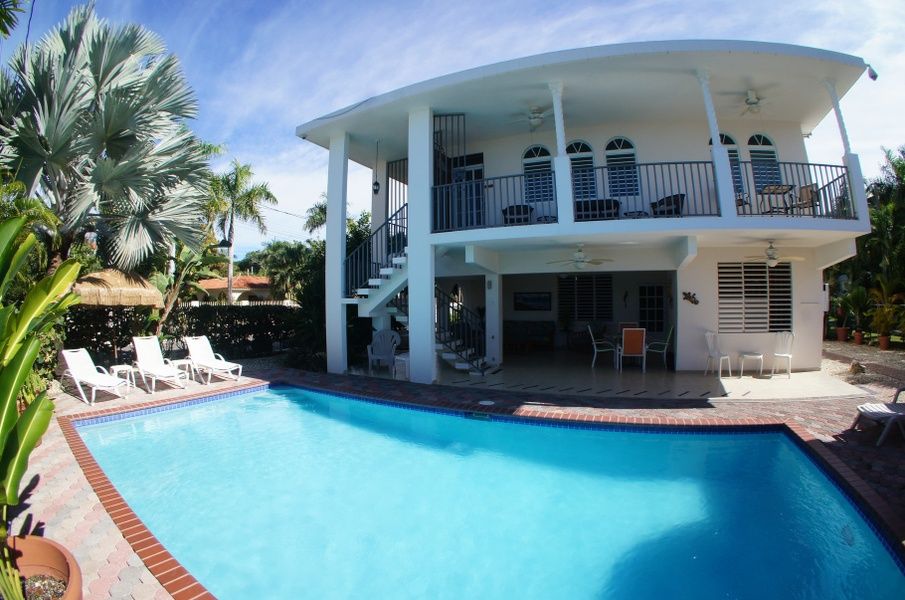 Aguadilla
Lodging: Hotels and resorts cost anywhere from $65–$225 per night. Airbnb apartments and houses range from $55–$160 per night.
Transport: Car rentals in Aguadilla cost $30 per day. Aguadilla is a 40-minute drive north of Mayaguez, where you can rent a car for $17–$20 per day.
Food: Restaurants in Aguadilla range from casual to upscale, so meals can cost $10–$45 depending on where you go.
Activities: Entry is free to most local beaches, including Crash Boat Beach, Playa Pena Blanca, and Cueva Survival Beach.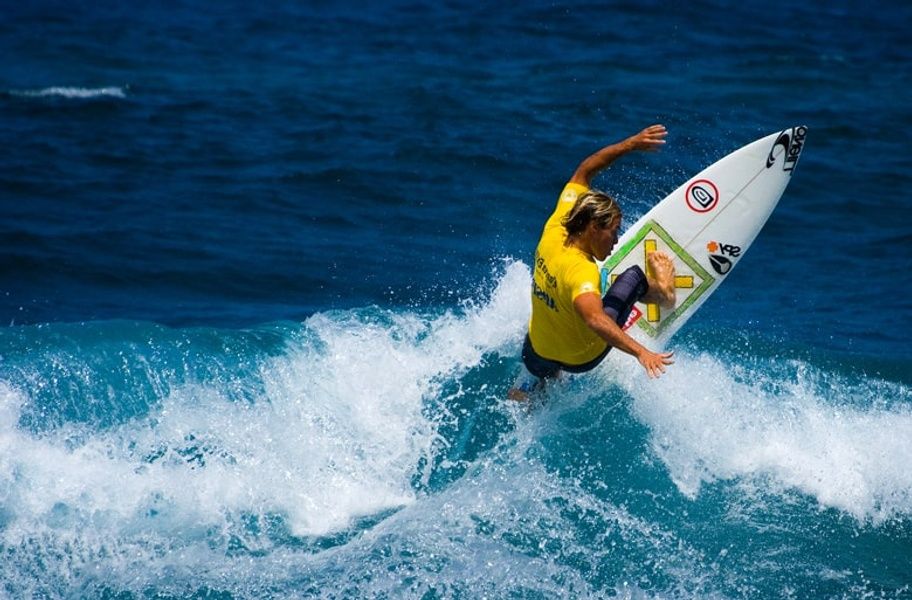 Isabela
Lodging: Most accommodations nearby are all-inclusive resorts, averaging $120–$300 per night. Apartment rentals cost $30–$125 per night.
Transport: Car rentals average $30+ per day in Isabela. Find $17–$20 rentals in Rincon, an hour south of Isabela.
Food: Bars and sit-down restaurants cost $15–$25 per meal.
Activities: The Guajataca Tunnel, Cueva Survival Beach, and Guajataca Lake are all free to enjoy.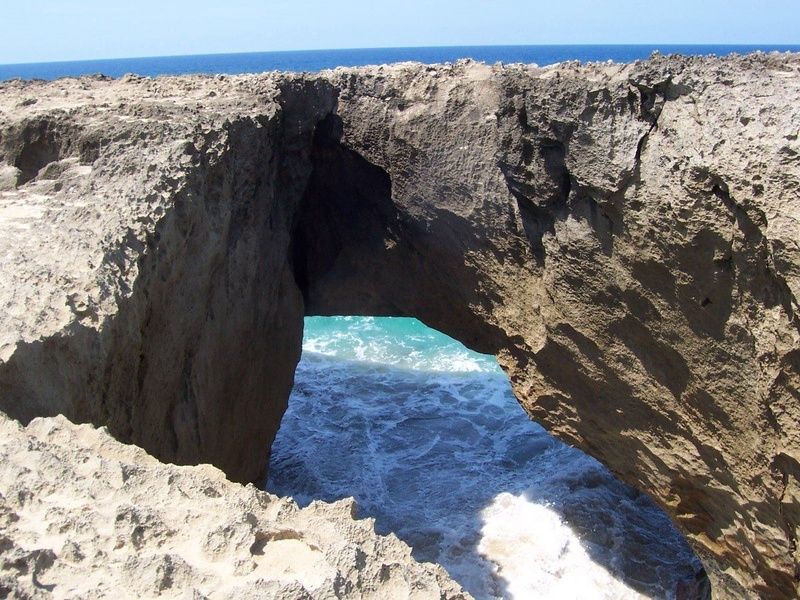 Mayagüez
--
Make sure to reach out to a Puerto Rican local for more insider info and money-saving tips; their knowledge of Puerto Rico's prices and little-known deals will save you a lot of stress. If you have any questions at all, don't hesitate to message us. And for more info, check out: