Traveling solo to Puerto Rico? We asked some locals for their tips! Here's everything you'll need to know, including information on sightseeing safely, where to stay, how to get around, where to eat solo, and info for female solo travelers.
For personalized advice on traveling solo, work with a local to build your trip. Basically, it's like having a best friend in Puerto Rico—they'll tell you about their favorite island spots, how to get around, and what they do to keep safe. Learn more.
You'll have plenty of accommodations options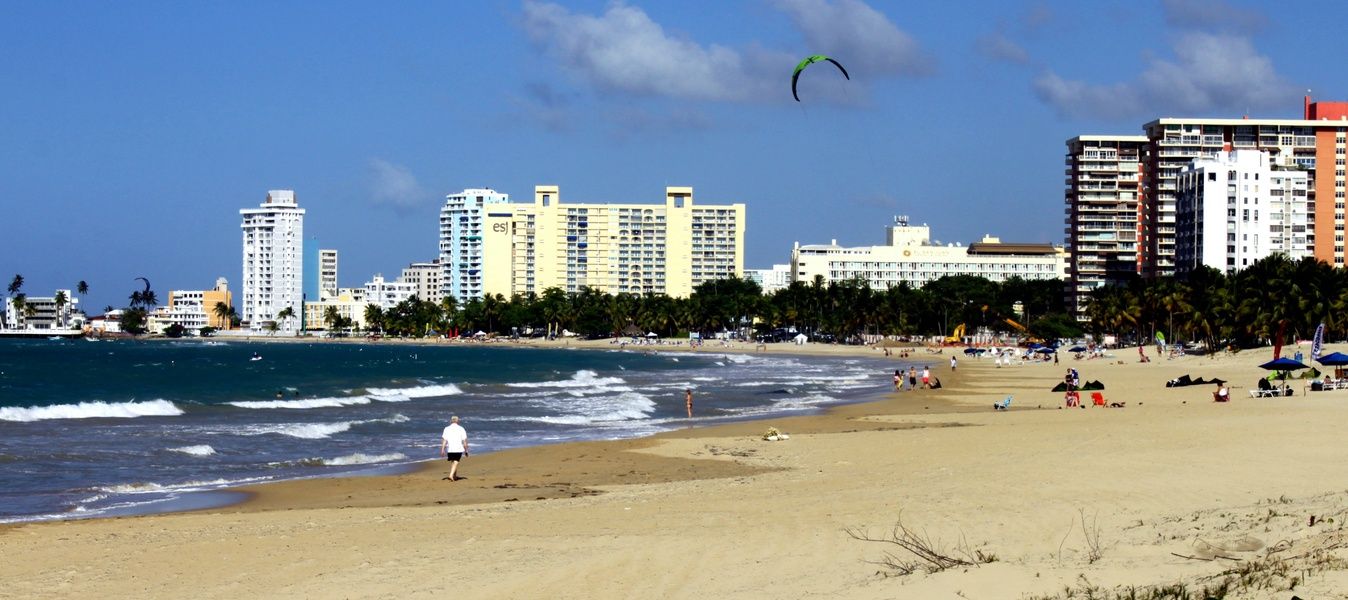 When selecting from the best places to stay in Puerto Rico, locals tell us there are two important questions to consider.
#1. Which city or town do you want to stay in?
• Locals say that Puerto Rico's bigger cities like San Juan or Ponce have diverse lodging options, from pricier resorts to affordable Airbnbs. All of these are great for solo travelers since they're so centrally located.
• Additionally, they note that Old San Juan is small—wherever you stay, you'll be close to lots of Puerto Rico's most popular things to do (and people to do them with).
• That said, smaller towns like Utuado or Rincon offer unique, budget-friendly options like rooms in coffee haciendas or family-owned inns. Staying in places like these make it easy to meet locals and fellow travelers.
#2. Which type of lodging do you want?
• Puerto Rico is safe to visit, so you don't have to stick with familiar, big-name hotels, (all-inclusive packages means less opportunity to meet locals or experience authentic Puerto Rican culture).
• That said, these hotels do exist if that's your jam!
• Locals suggest checking into paradores, quaint family-owned inns where you can stay for $90 to $185 per night (pretty good for Puerto Rico prices).
It's easy to get around Puerto Rico on your own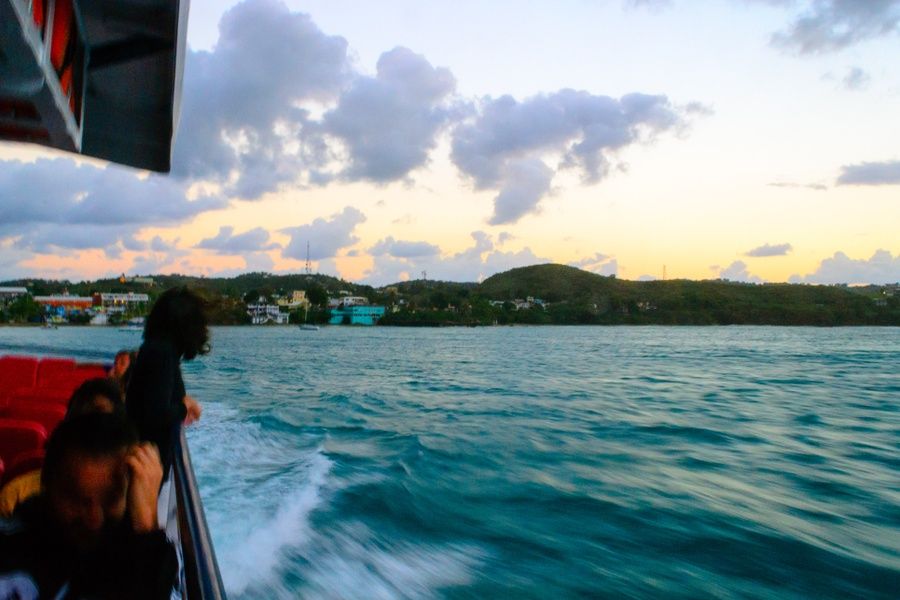 When you know the ins and outs of the island's transportation, it becomes really easy to find incredible things to do in Puerto Rico at any price point. Here's what you should know:
• Rental cars normally go for between $10 and $14 a day—totally doable for solo tours of Puerto Rico. Bookings can be made easily and affordably without hiring a Puerto Rico travel agent. Also, locals note that Puerto Rico is pretty small; a drive straight across Puerto Rico takes about 2 hours. All you need is a US driver's license, and you're good to hit the road.
• Public shuttles and taxis are also safe to use, averaging just $5–$15 per trip.
• Ferries run to Puerto Rico's outer islands like Vieques and Culebra for about $2 per trip. Ferry timetables vary according to dates and weather, so benefit from local advice. Our trip planners can help provide up-to-date ferry information.
• Flights from San Juan to Vieques averages $175 and can cut your travel time by 25–30 minutes. Just keep in mind that since Puerto Rico is about the size of Connecticut, it's much cheaper to rent a car than to fly cross-country. However, if you're going to Puerto Rico's outer islands and don't want to take a ferry, flights are the best way to go.
Local tip: Right now, Uber is available in San Juan and is planning on expanding to more Puerto Rican cities soon. Until then, use a step-by-step guide to Puerto Rico travel to discover more inexpensive ways to explore the island.
Eating solo in Puerto Rico is a piece of cake (ba-dum)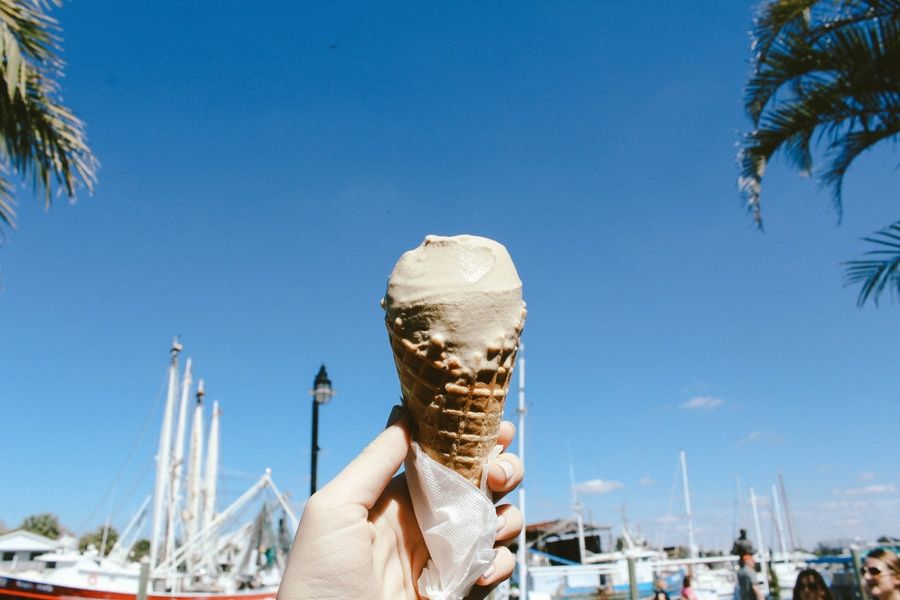 Want amazing meals but don't have someone to split the bill with? Have no fear—locals say that dining in Puerto Rico won't break your budget.
• Avoid paying more around high traffic areas—meals tend to be most expensive around Puerto Rico's most popular tourist attractions. So, save money with local insights—our trip planners tell us that Condado, a luxurious neighborhood in San Juan, is home to five-star restaurants and $10 ice cream cones. You can get the same (if not even better) flavors in San Juan neighborhoods like Santurce, home to the Miramar Food Truck Park and $2 tacos.
• Street food is safe to eat and packed with flavor. Locals suggest trying locally-loved spots like La Ruta Lechon ("The Pork Highway"), a 3-mile stretch of highway in central Puerto Rico known for its mouth-watering (and super cheap) BBQ.
• Puerto Rico's bakeries are one of the island's best-kept secrets. Locals say that under $3, you can get fresh-baked bread, pastries, and sandwiches. They recommend visitors travel to San Juan just for Jose Enrique Bakery's sweet bread.
• Tours of distilleries and breweries frequently include free drinks—much better than pricey drinks at the bar. For example, a tour of Bacardi Rum Distillery, one of Puerto Rico's top excursions, includes two free drinks.
Local tip: If you go to La Ruta Lechon, be sure to visit the Charco Azul swimming hole. One of the coolest things to do in all of Puerto Rico.
Solo sightseeing in Puerto Rico is easy and safe with just a little info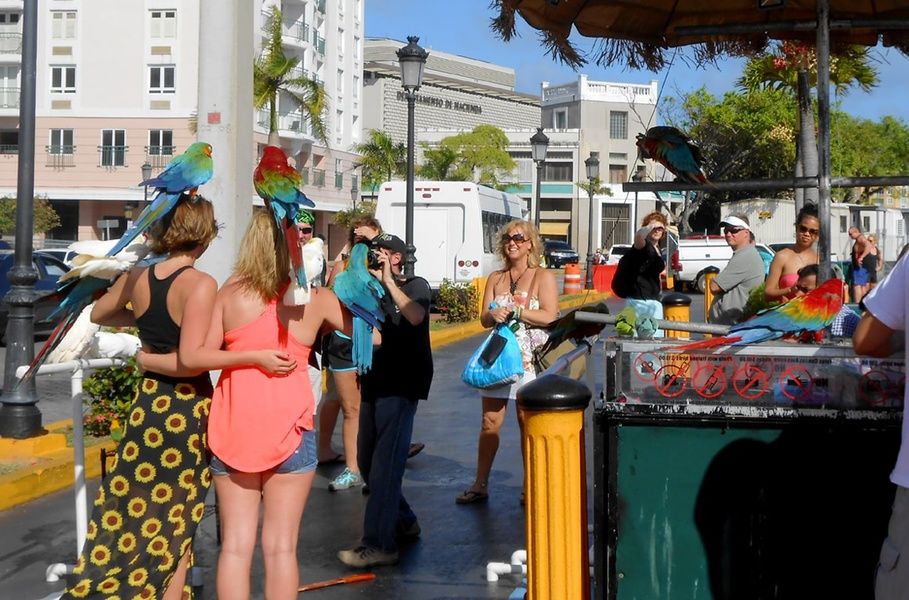 The number one way to stay safe while sightseeing? Do your homework before you travel to Puerto Rico. By keeping up with the most recent Puerto Rico tourism updates, you'll know exactly what to expect when it comes to important info like hurricane season. Here are the PR safety tips you'll want to know:
• Puerto Rico is a part of the US, so solo American travelers should use the same standards of safety as at home. (Reminder: Americans going to Puerto Rico don't even need passports.)
• Many Puerto Ricans know at least basic English, so Spanish fluency isn't necessary for getting around Puerto Rico safely. Having a small list of common Spanish phrases or using language apps might help you feel more comfortable, though. Our trip planners can help out with that.
• Solo travelers can safely go out at night. Puerto Ricans usually have a "never-met-a-stranger" mentality that makes it easy to find dance partners and drinking buddies. Just use the same precautions as you would elsewhere—don't accept a drink if you didn't see it made, stay close to the crowds, and know how you're going to get home.
• PR's emergency number is 911, just the same as the mainland US.
• Keep up to date. Make sure any Puerto Rico travel advisories come from reliable sources, like on-the-ground government agencies or Puerto Rican locals themselves. Working with a local to plan your trip will make it easy to learn about common scams, hurricane patterns, and general safety knowledge, like which places to avoid after dark.
Here are some tips for women traveling alone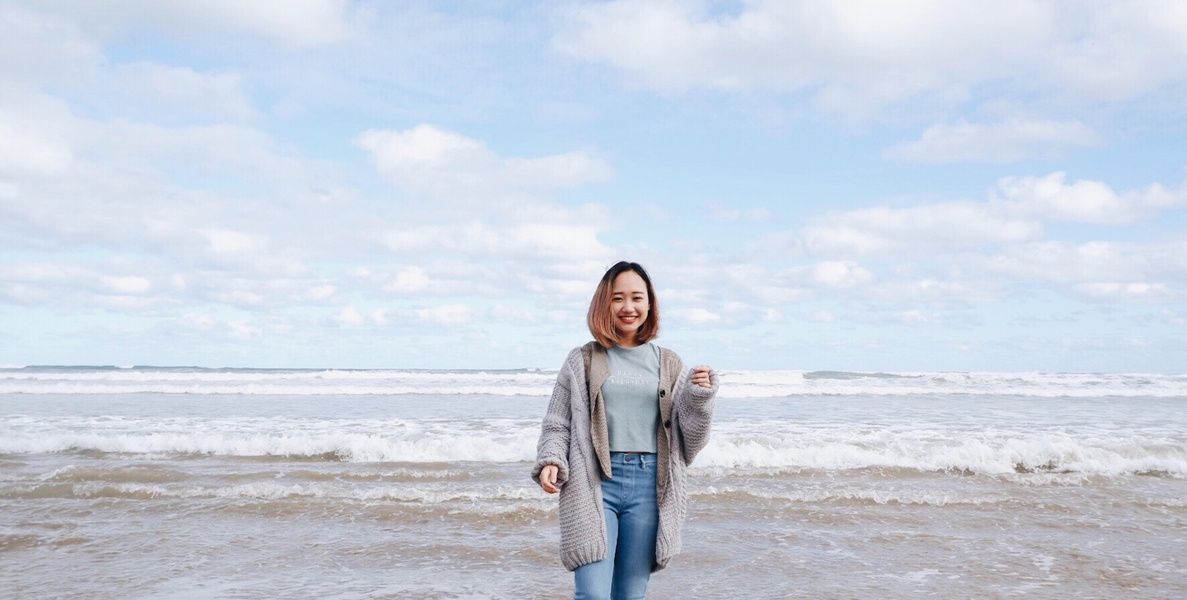 Puerto Rico is safe to visit for solo female travelers, particularly if you exercise a little travel know-how and keep these tips in mind:
• Know which cities and towns are most welcoming to solo female travelers. Many of our trip planners in Puerto Rico are women—they can recommend family-owned hotels or local lodgings that are safe and authentic.
• Cat-calling is best ignored. Overall, cat-calling in Puerto Rico is no worse than anywhere else in the mainland US.
• Avoid theft by wearing cross-body purses, carrying minimal cash, and wearing minimal jewelry.
•Don't accept drinks or food from strangers. In other words, use the same precautions you would at home.
•Know how to dress for certain attractions. Locals note that some of Puerto Rico's must-visit places (like churches or restaurants) generally require attendees to dress up.
--
Ready for your solo adventure to Puerto Rico? Work with a local to make planning your trip easy. And for more on Puerto Rico travel: