Despite what you may have heard, there is no Puerto Rico travel advisory—and there's never been a better time to visit. Find out why! Any questions after reading? Just ask us!
Want to explore Puerto Rico differently? Have a local plan your trip.
--
JANUARY 20th, 2020 UPDATE: A couple of strong quakes have rocked Puerto Rico recently. However, our friends at Discover Puerto Rico report that "Puerto Rico continues to be open for tourism, and the people of Puerto Rico are eager to welcome you to our island. Recent earthquakes impacted the southern coast of our Island only."
Looking for an update from someone on the ground? We encourage you to message one of our local trip planners for advice about traveling to Puerto Rico.
--
Puerto Rico doesn't have a US travel advisory
Puerto Rico doesn't have a US government travel advisory because it's a US territory. However, the Canadian government does list a travel advisory for Puerto Rico. That advisory simply recommends exercising normal precautions in San Juan, and "a high degree of caution regarding hurricane damage".
We're not really sure what that means in practice, but it confirms that it's completely safe to travel to Puerto Rico as long as you steer clear of the remote and impoverished areas that were most affected by the storm. For extra information on how to do this, make sure to talk to a local travel expert.
The island has largely recovered from Maria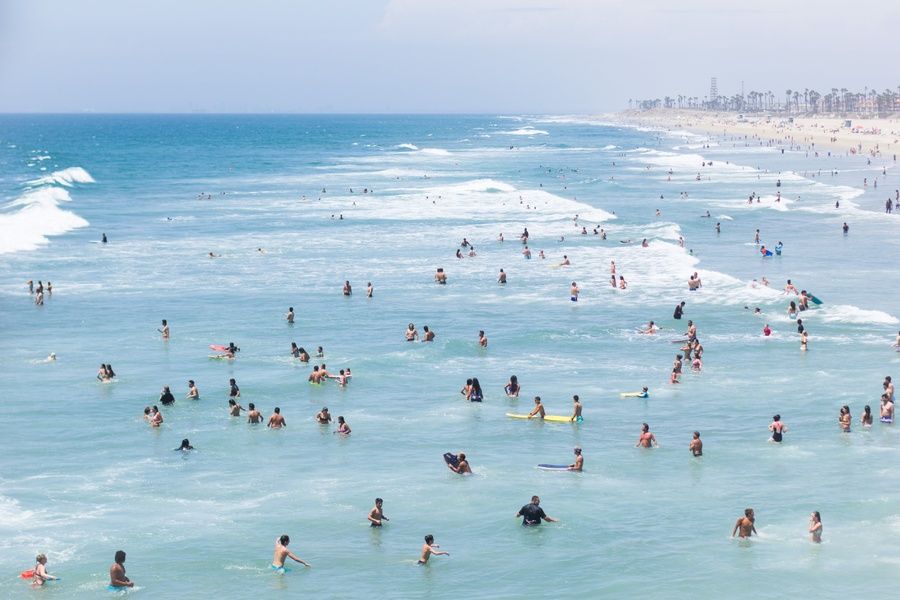 Hurricane Maria was an unprecedented tragedy when it struck in 2017. Amid the loss of life, the federal government's failure to appropriately address the disaster created a humanitarian crisis. However, Puerto Rico has since seen an almost-miraculous comeback. And while the island is still rebuilding, its cities, beaches, and off-the-beaten-path attractions are completely safe back to normal. For most Puerto Ricans, it's life as usual.
Travel isn't just safe—it's recommended
One of the many reasons to travel to Puerto Rico: it'll help the recovery effort. Since Maria, tourism in Puerto Rico has been the number-one industry for the island's economy. Every travel dollar you spend in Puerto Rico directly helps the economy and thus, the recovery effort. Oh, and since 70% of a ViaHero planning fee goes straight to the local planning your trip, using a ViaHero local to plan your trip helps too.
Crime levels have dropped since the storm
There was a spike in crime immediately following Maria (since people were struggling to get basic necessities like food and water), but it's since dropped back to pre-storm levels. Nowadays, Puerto Rico has a lower crime rate than most US cities. Not only is Puerto Rico totally safe, but violent crime is pretty much nonexistent.
Petty theft is the only concern—and it's easily avoided
The only thing you should take caution about is petty theft. Just as in any other major city, pickpocketing is pretty common in certain parts of San Juan and Ponce. That said, its easily avoided with the same awareness you'd use anywhere else. Just don't forget to watch your stuff when you're busy having an amazing time at some of the best places in Puerto Rico.
Some easy safety tips:
Hurricanes always come with weeks of warning, so they're no reason not to

travel to Puerto Rico

.

Your US phone number will work in Puerto Rico: since it's still in the states, your US phone carrier should provide service in PR without extra costs.

Use 911 for emergency calls: 911 still works as an emergency line in PR because it's a US territory.

Stay updated on US travel advisories: keep a tab on the

United States' travel advisory website

for updates on Puerto Rico travel and other important safety notifications.

Connect with one of our

local travel gurus

for 24/7 phone support in case you run into any issues.
The only travel advisory? Travel smart.
Just ask a local: the best tip for staying safe in Puerto Rico is to travel smart. Take the same precautions you'd take anywhere else in the US (because you are in the US, after all) and you'll be fine!
If you're still concerned about safety in Puerto Rico, talk to a local travel expert for insider tips, trip planning, and phone support—and feel free to write to us with any questions you still have! Also, make sure to check out: