Although you could walk the length of it in a morning, Old San Juan packs a punch when it comes to landmarks. So if you really want to indulge yourself in the city's amazing history and culture, make sure to visit these 10 can't-miss Old San Juan attractions.
Remember: If you want to see Puerto Rico like a local, get off the tourist path and have an actual San Juan local plan your trip. They'll plan you an amazing itinerary based on your interests, budget, and travel style that'll show you the best of Puerto Rico. Learn more here.
#1: Castillo San Felipe del Morro: Explore the iconic fort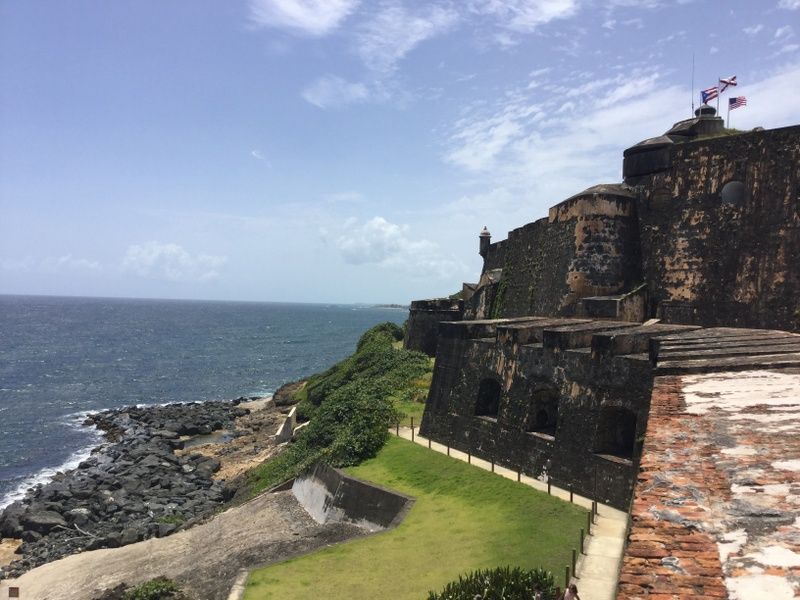 Dive into Puerto Rico's fascinating history with a trip to "El Morro". This iconic Spanish fort was used to protect the city of San Juan as early as 1595. El Morro is situated on a hill overlooking the water, giving you some of the best views in Puerto Rico. You know those famous pictures of guard towers on every Puerto Rico tourism catalog ever? Right here, baby.
Pro tip: El Morro is the perfect spot for families visiting Puerto Rico—its tunnels, ramparts, and antique cannons will keep kids busy exploring for hours.
#2: San Cristobal: Visit one of the biggest fortresses in the Americas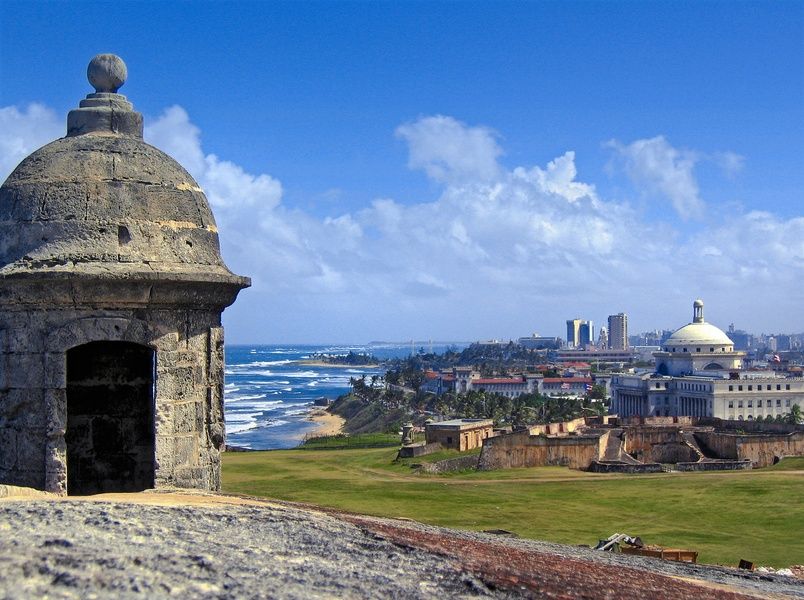 San Cristobal isn't just an important Puerto Rico attraction—it's also one of the biggest fortresses in the Americas. El Morro's sister fort, San Cristobal took over 150 years to build and was used to protect Puerto Rico from land attacks. If you're looking for free things to do in Puerto Rico, you can tour San Cristobal (and El Morro!) free of charge during National Parks Week from April 21st–29th.
#3: Catedral San Juan Bautista: Admire San Juan's cathedral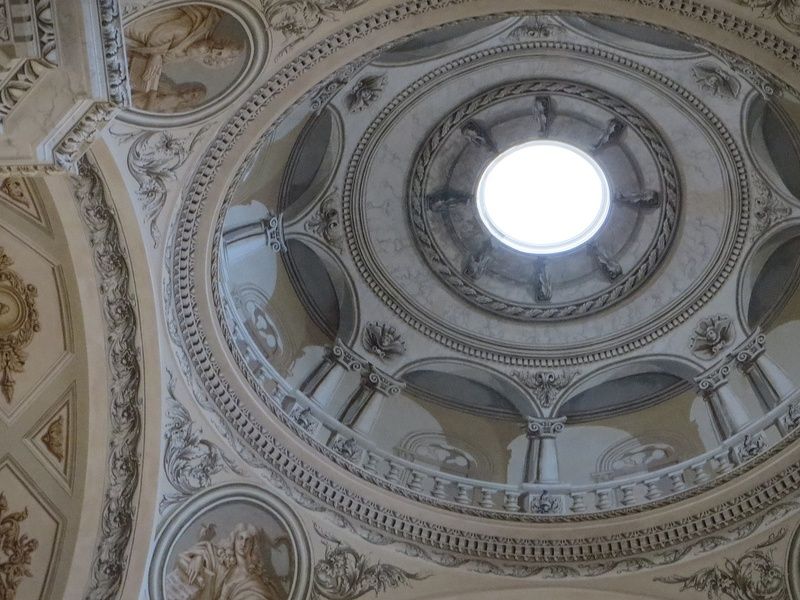 History buffs and architecture lovers need to add San Juan Bautista Cathedral to their Puerto Rico itineraries. The cathedral may not look like much on the outside, but the inside is filled with breathtaking windows and artwork that you absolutely can't miss while in Puerto Rico. Even cooler: legendary conquistador Ponce de Leon (who famously hunted for the fountain of youth in Florida) is buried inside.
#4: Plaza de Armas: San Juan's charming main plaza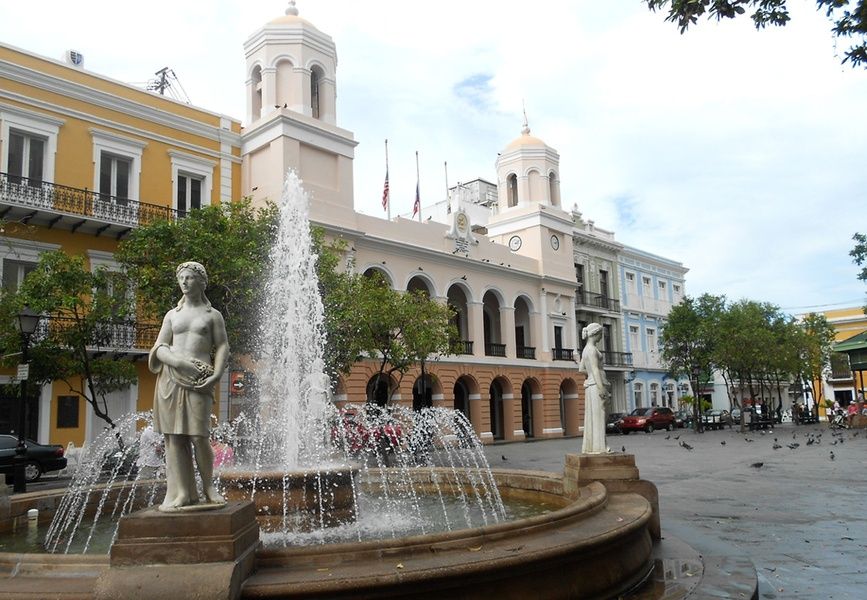 Take a break from your excursions and relax in San Juan's main square, Plaza de Armas. Surrounded by colonial government buildings, Plaza de Armas is one of Puerto Rico's best places to visit if you want to immerse yourself in the island's Spanish-Caribbean historical vibes. It's also a great place to drink some coffee, admire sculptures, people watch, or chat with a local.
#5: La Perla: Experience San Juan's colorful cliffside neighborhood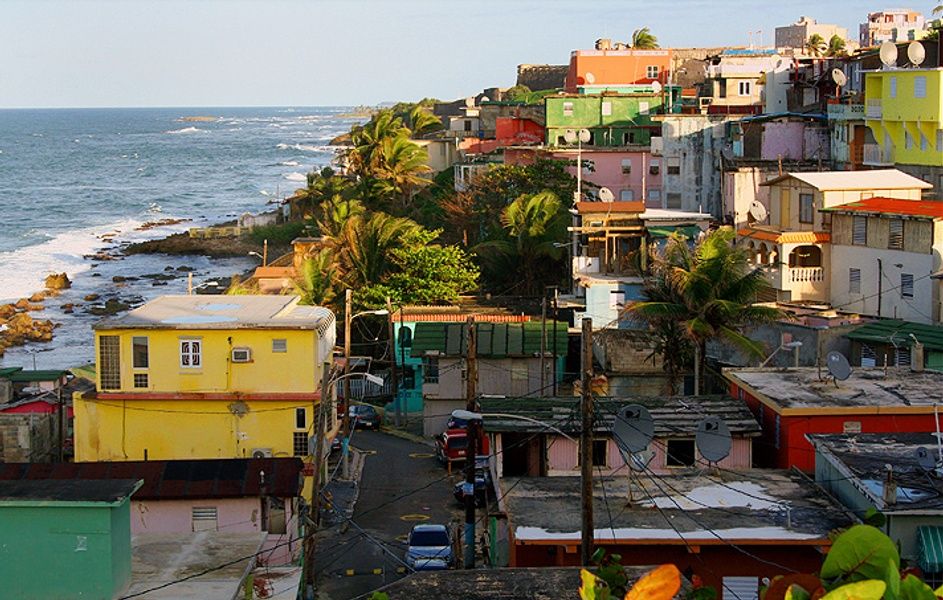 Everyone traveling to San Juan needs to visit the city's iconic (and some would say infamous) cliffside neighborhood, La Perla. While it may not be the nicest place to stay, La Perla is rich in history and culture. For a unique Puerto Rico experience, attend one of the many weekly events and festivities that take place along Calle Norzagaray.
Pro tip: La Perla locals are proud of their culture and welcome travelers who want to embrace their history, but it's important to know how to do so respectfully. You may want to talk with a local to learn more about Puerto Rican culture to avoid any unintentional problems along the way. Since they're San Juan natives, they'll let you know all the do's and don'ts when it comes to local culture etiquette.
#6: Santa Maria Magdalena de Pazzis Cemetery: Visit San Juan's scenic antique cemetery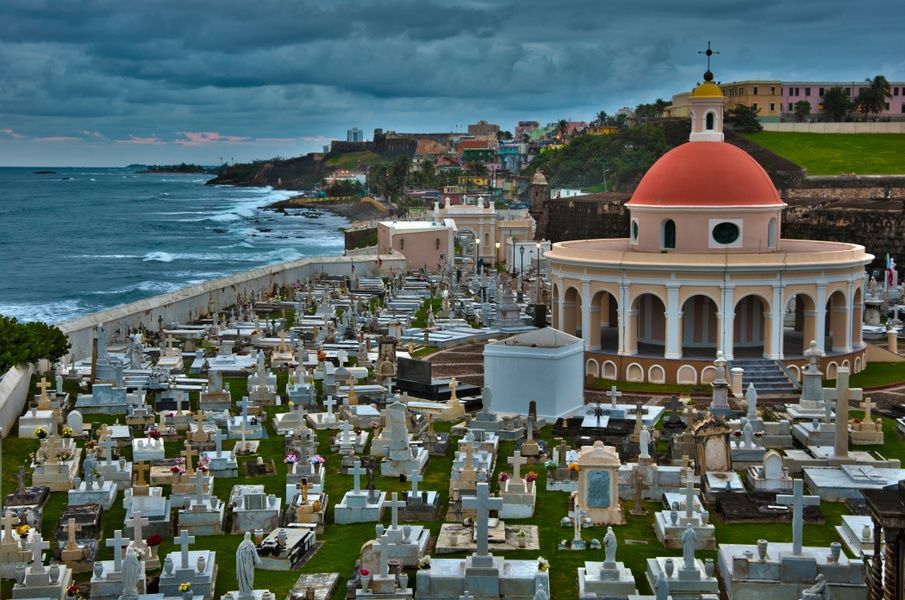 Visiting San Juan's seaside cemetery is another incredible thing to do in Puerto Rico if you're interested in amazing views and history. Located just a short walk from El Morro, the beautiful cemetery gives you stunning views of the ocean, El Morro, and parts of San Juan. Plus, hailing from 1863, the cemetery itself is gorgeous. And though some tombs were damaged from the hurricane, locals have taken it upon themselves to clean up and restore them.
Pro tip: Puerto Rico has almost entirely recovered from Hurricane Maria. Check out this Puerto Rico tourism update for more info.
#7: Museum of Puerto Rican Art: Appreciate Caribbean art and culture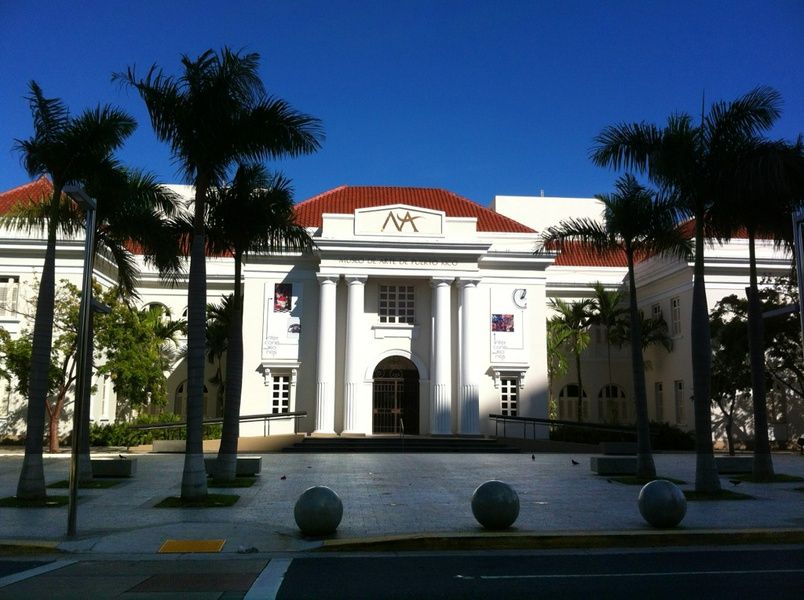 Diving into Puerto Rico's art culture is one of the best things you can do in San Juan. The Museum of Puerto Rican Art is a great way to do so, as it displays artwork from the 16th-century to the present day. There's also a sculpture garden which is perfect for the island's year-round sunny weather (it's true—there's no bad time to visit Puerto Rico). The museum also hosts other popular weekend activities in San Juan like local concerts and festivals.
#8: Raices Fountain: Learn about San Juan's multi-cultural heritage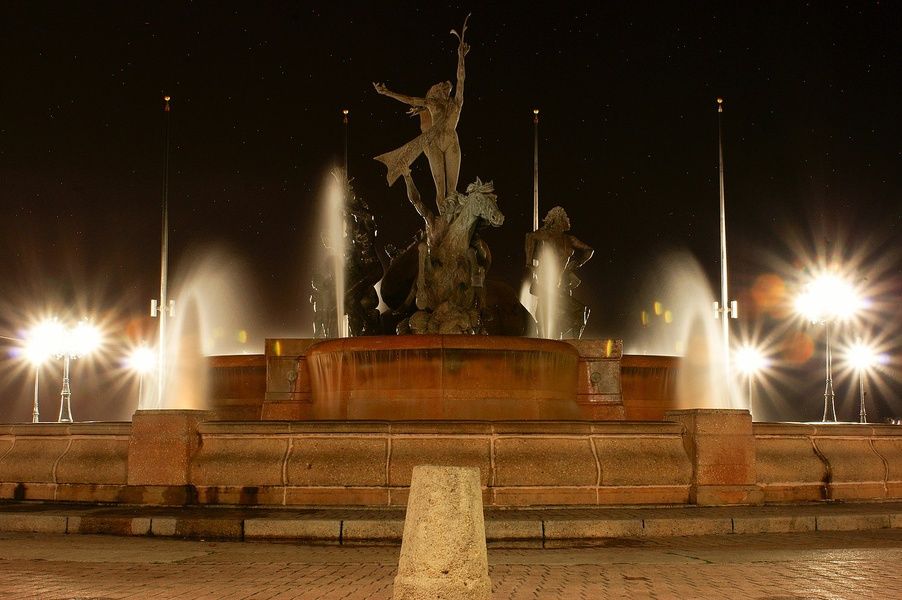 Known as one of the most romantic places in Puerto Rico, Raices Fountain is composed of a charming collection of statues that honor the country's mixed African, Spanish, and Taino heritage. The fountain is perfectly placed alongside the San Juan Bay and is absolutely beautiful during the late afternoon around sunset. A walk by the Raices Fountain is an absolute must for anyone visiting San Juan.
#9: La Fortaleza: Visit the oldest executive mansion in the New World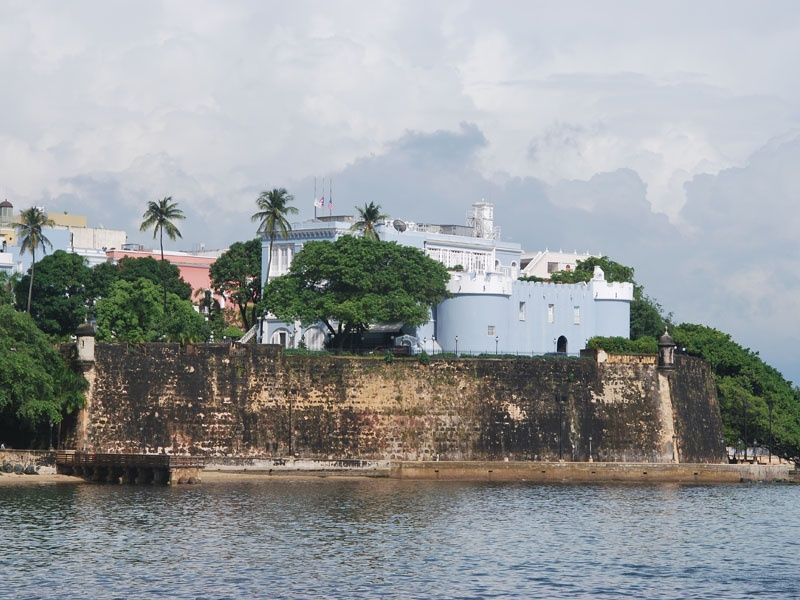 The oldest executive mansion in the New World, La Fortaleza is a 40-room mansion home to the current governor of Puerto Rico. A 30-minute tour is free, or you can find recs for a guided tour on Puerto Rico's TripAdvisor page. La Fortaleza's tour, which has become a very popular thing to do in Puerto Rico, allows visitors to explore the massive mansion, chapel, dungeon, and garden.
#10: Paseo de la Princesa: Walk the historical avenue along the sea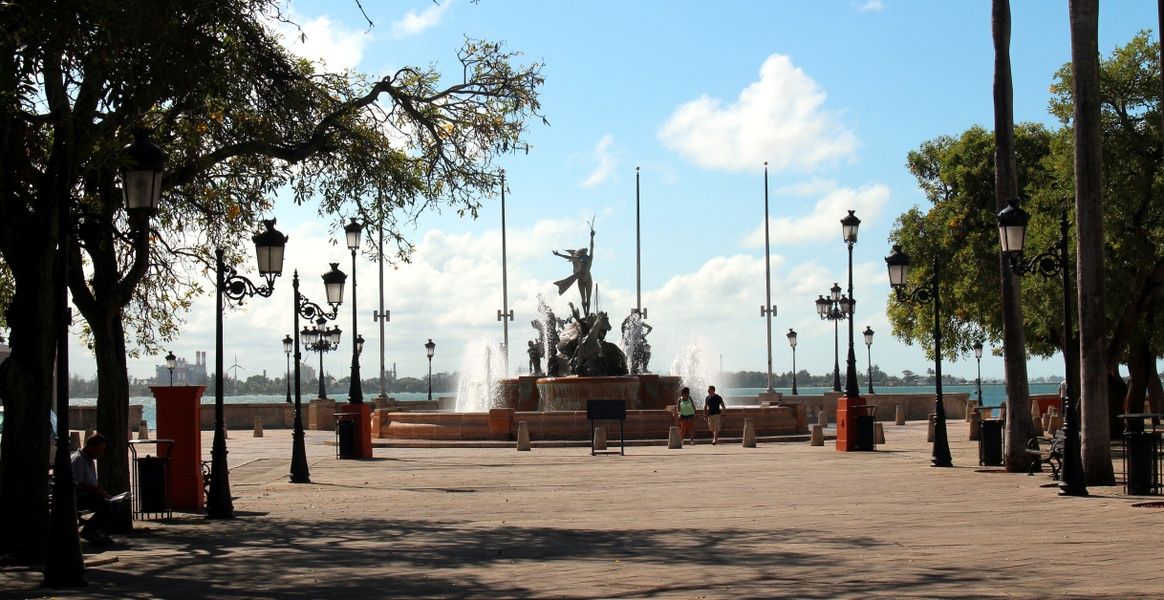 Paseo de la Princesa is a historical avenue that encircles the island and is lined with history, shops, local art, and food. A walk along the path is one of the best things to do in Puerto Rico if you really want to see the calmer and charming side of San Juan. We suggest taking this walk through San Juan at night when the path is pleasantly illuminated with multicolored spotlights.
--
While you should definitely stop by all these attractions, the full list of amazing things to do in San Juan is pretty much limitless. Don't miss out on the best ones (aka that ones that don't make it into those glossy tourist books)—have a San Juan local plan your trip. Any questions about how it works? Just send us a message! And for more tips, check out: