As corny as it sounds, we believe that authentic, off-the-beaten-path travel experiences can change someone's life forever. With that in mind, check out these 6 TripAdvisor tips for Puerto Rico travel that can help change your world, and learn how to plan a life-changing Puerto Rico adventure of your own. Any questions? Send us a message!
Want to explore Puerto Rico differently? Have a local plan your trip.
Tip #1: Visit The Pork Highway (TripAdvisor rating 4.5/5)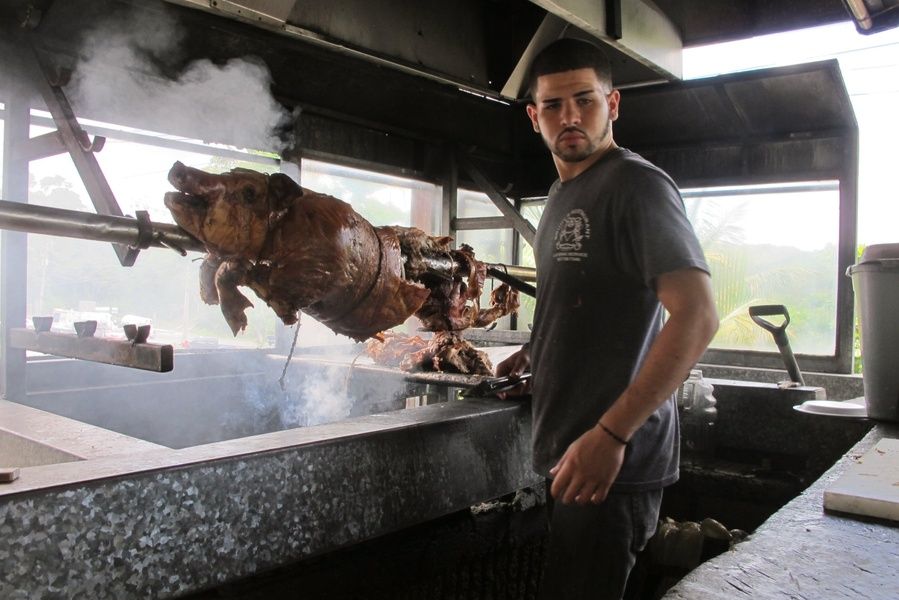 What's in a name? Well, in this case, basically everything. A 3-ish-mile stretch of Route 184 just outside the town of Guavate (itself a hidden gem), La Ruta de Lechon—aka The Pork Highway—is lined with restaurant after restaurant, each selling its own version of lechon, or whole roast pig. And by "restaurant", we don't mean a sit-down place with menus and servers—we're talking open-air, music blasting, dancing-filled, beer-flowing, Puerto Rican parties. Do not miss this unique local treasure.
To quote TripAdvisor user DawnP1884: "Oh my. Go there."
Tip #2: Swim at Flamenco Beach, Culebra (TripAdvisor rating 5/5)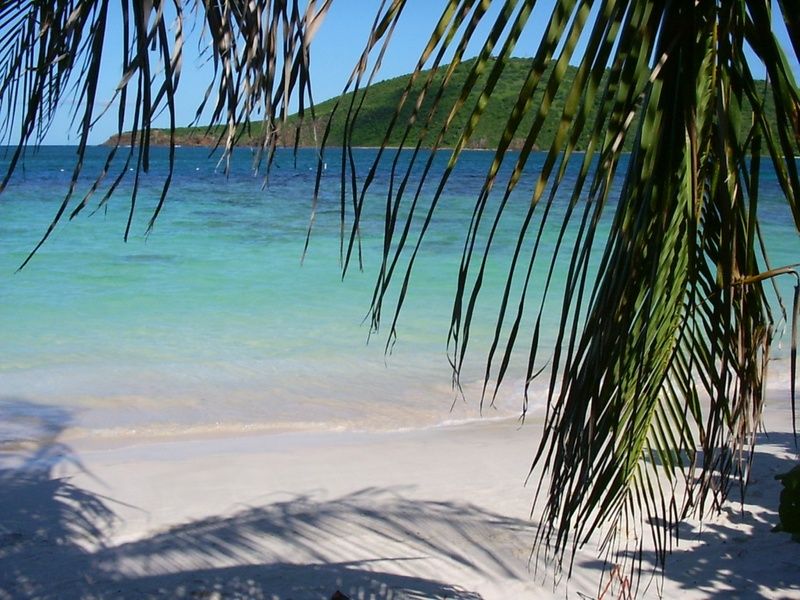 Given its consistent ranking as one of the best beaches in the world, you'd think that Flamenco Beach (and Culebra Island as a whole) would be crowded with travelers and not worth the trip. Not the case. There are lots of incredible beaches in Puerto Rico, but Flamenco is just… special. Culebra is pretty remote—you need to take a ferry or plane to get there, so ask a local trip planner for more info on how. That definitely helps keep Flamenco an off-the-beaten-track gem, and one that you'll never forget.
TripAdvisor user D R's take: "'I really wish we had not gone to Culebra'—words spoken by no one ever."
Tip #3: Skip the bio-bay in Fajardo—go to Vieques instead (TripAdvisor Rating 5/5)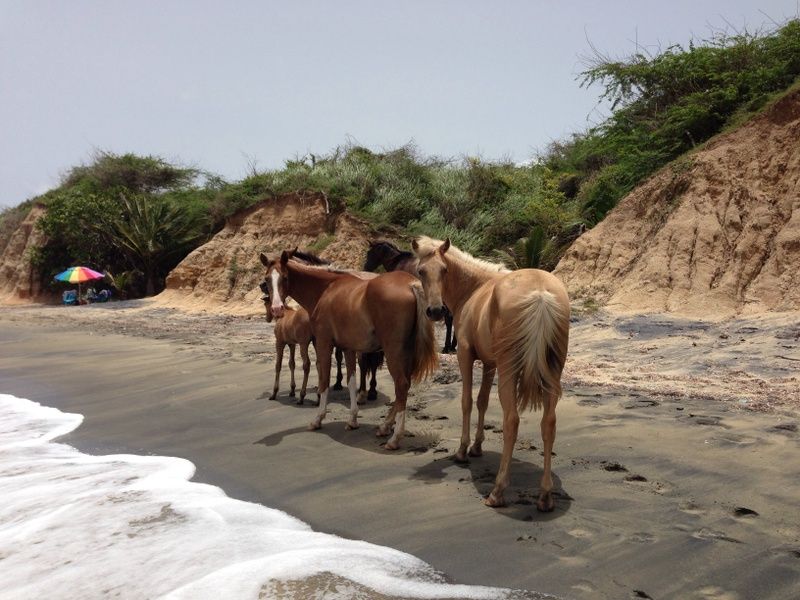 Just one of the many incredible things to see in Puerto Rico: the island's bioluminescent lagoons, or "bio-bays". Illuminated with glowing microscopic critters, they're absolutely gorgeous. There are 3 bio-bays in Puerto Rico, the two most popular being in the town of Fajardo and on the island of Vieques. While Fajardo is an incredible town to visit, its bio-bay (rated 4/5 on TripAdvisor) doesn't hold a candle to Mosquito Bay, the bio-bay on Vieques (rated 5/5 on TripAdvisor).
As TripAdvisor user, Jessica L says "...It's a magical experience. Highly recommend!"
Tip #4: Jump in El Charco Azul swimming hole (TripAdvisor Rating 4.5/5)
A fantastic spot to work off a few of those Pork Highway calories, El Charco Azul is a hidden gem that only a few in-the-know trip experts can tell you about (along with the lucky few travelers that've posted about it on TripAdvisor). Essentially, it's a beautiful fresh-water swimming hole in the middle of the jungle. You have to walk a trail through the trees to enter, and it's so, so worth it for the truly unique local experience.
TripAdvisor user Dacknat describes it as: "Nice place to spend the day with the family... Lots of locals."
Tip #5: Visit Sandra Farms Coffee Plantation (TripAdvisor Rating 5/5)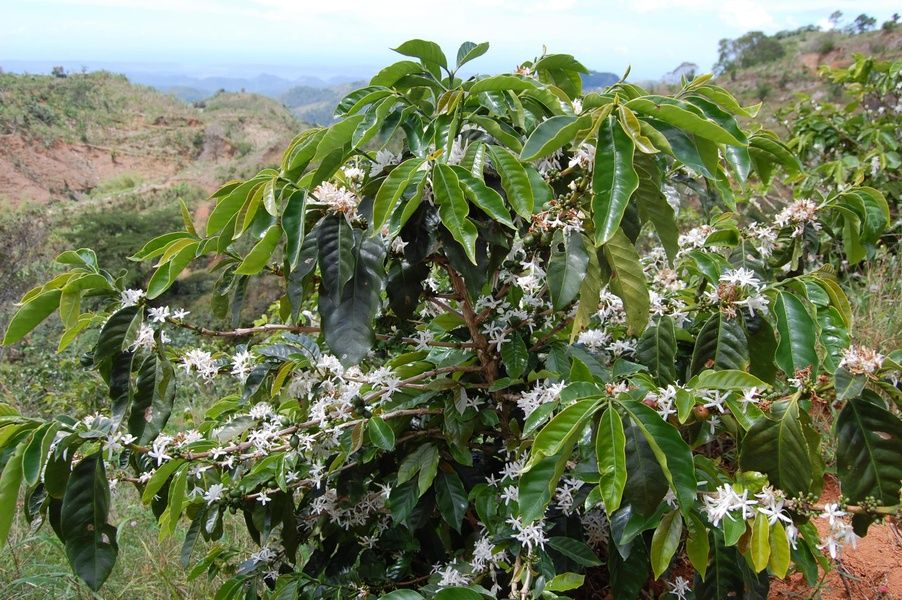 If you're looking for the most incredible off-the-beaten-track places to go in Puerto Rico, you have to stop by Sandra Farms. A small, family-owned coffee farm nestled in the mountains, a visit here will give you an authentic taste of Puerto Rico's fabled coffee-farming. Eat incredible home-grown chocolate, drink unparallelled coffee with the farmer himself, and revel in the beauty all around you. Note: Sandra Farms was damaged by Hurricane Maria, but like much of Puerto Rico, has since recovered.
This is what TripAdvisor user Laura R has to say: "When I planned a trip to PR, I planned with a desire to have an authentic experience… If you want a true taste of the beauty & charm of Puerto Rico, leave the city and beaches for the day to head to Sandra Farms".
Tip #6: Hang Out at La Placita de Santurce (TripAdvisor Rating 4.5/5)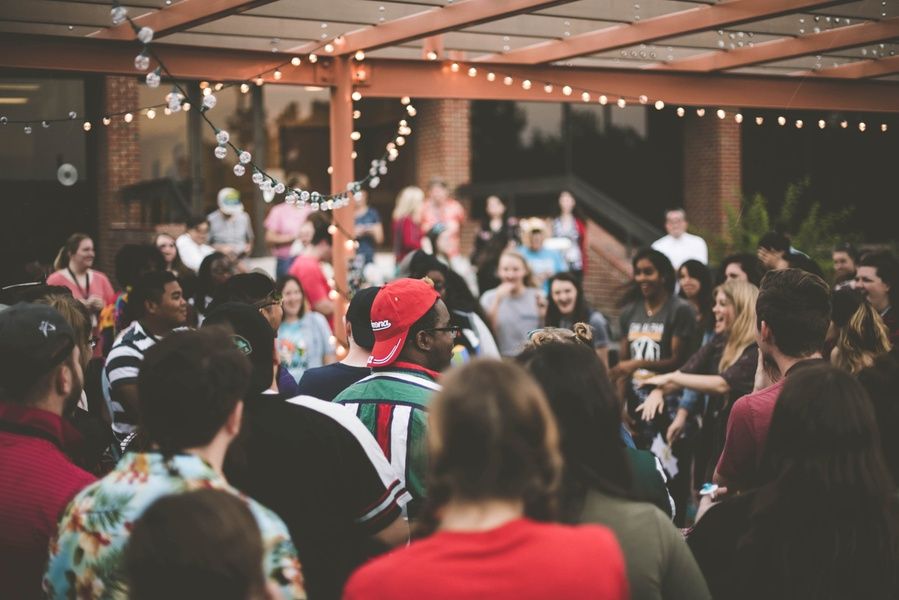 While not exactly a "hidden" gem, La Placita de Santurce is nonetheless a San Juan experience you can't miss. A farmers market by day, by night La Placita transforms into one giant party—complete with live music, food stalls, bars, and masses of locals. Whether you want to dance the night away or just take in the vibe, this La Placita is an experience unlike anything else. Make sure to put it in your personalized travel itinerary!
To quote TripAdvisor user Raul S: "Beautiful crowd from different walks of life all together having a great time! Fabulous music and dining, lots to drink! Believe me you will come back and lose yourself in a different time zone!"
——
Basically, you need to head to Puerto Rico ASAP. And while you could spend hours and hours scrounging around TripAdvisor for in-the-know tips like these, you'd be far better off just having a local plan your personalized trip (packed with this kind of authentic, curated experiences). Any questions on how to do it? Feel free to ask us! And don't forget to check out: