San Juan is packed with many of the best things to do in Puerto Rico—so you need to make sure to plan your trip with care! After all, there's nothing worse than spending hours traveling only to realize you're missing out on the real Puerto Rico. That's why we've made this step-by-step guide for planning your next trip to San Juan. You're welcome, travelers.
If you have any questions while reading through this guide, feel free to chat with an actual San Juan local. After all, nobody knows how to plan a San Juan trip better than they do!
Step #1: Decide when you want to visit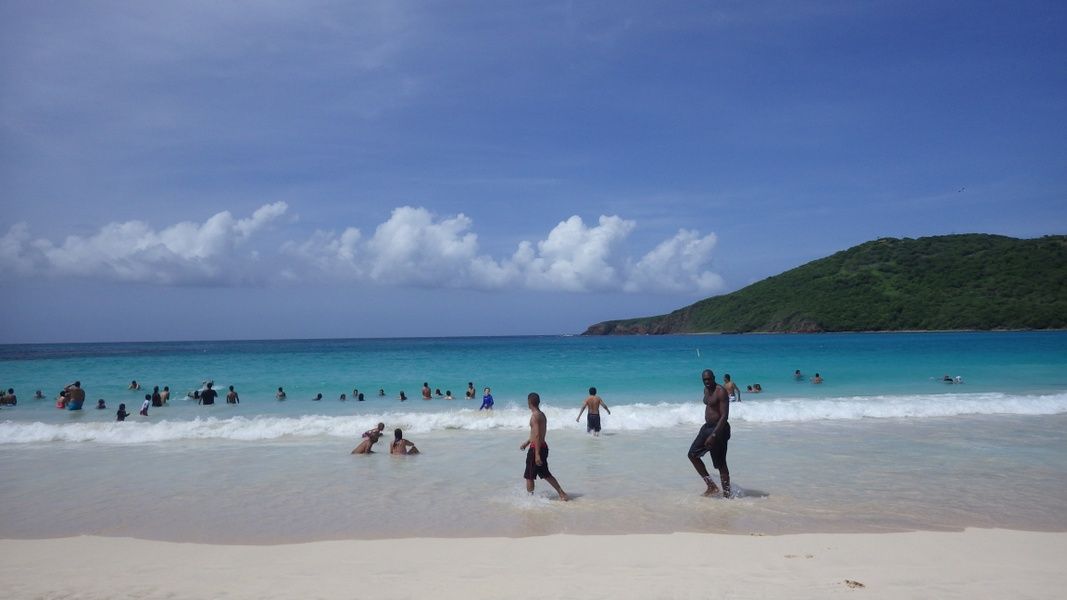 Deciding when to travel to San Juan is up to you. Although the cheapest trips to Puerto Rico are usually in July and August, it's cheaper for a reason. San Juan's summers can be pretty hot and humid (but still beautiful nonetheless).
Weather-wise, the best time to travel to San Juan is from mid-April to June. The spring weather in Puerto Rico is just about perfect, and you avoid the rainy summer months of July and August.
Step #2: Decide where you want to stay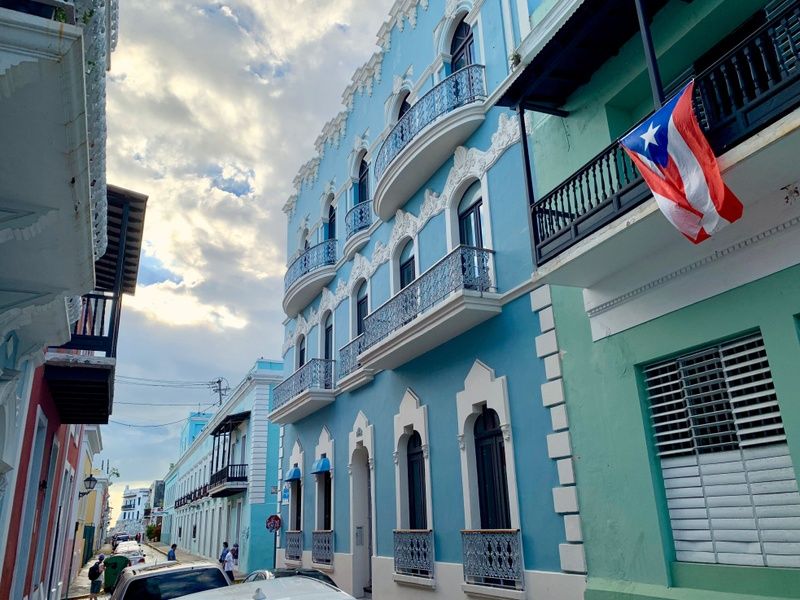 There are so many great places to stay in San Juan, but it's important to figure out which neighborhood best fits your Puerto Rico itinerary. If you want to learn more about specific neighborhoods or have any questions about where you're staying, remember to get some advice from a Puerto Rican trip planner. Some of the most popular neighborhoods are:
Old San Juan:

This is one of the more popular

places to vacation in Puerto Rico

; its cobblestone streets run parallel to amazing bars, clubs, restaurants, and

Puerto Rico's must-see attractions

. With a variety of quirky shops, breathtaking views, and historical landmarks, Old San Juan is one of those places you can't really skip out on when you

travel to San Juan

.

Santurce:

Street art, colorful buildings, and amazing food trucks, Santurce is perfect for someone who's down for art, partying, and exploring the gritty parts of San Juan. Santurce is that place where all the 20-somethings go to drink IPAs, and don't pretend like you don't know what we're talking about. It's often compared to Brooklyn, which is a fair comparison given its trendy but gritty feel.

Isla Verde:

Almost the complete opposite of Santurce, Isla Verde is known as one of the ritzy/nicer

places to visit in Puerto Rico

. It's also known for having some of

Puerto Rico's best beaches

. There are multiple casinos and higher-end shopping centers in Isla Verde, as expected. Plus, if you're looking for

fun things to do in Puerto Rico

, Isla Verde has great spots for watersports like jet skiing and parasailing.
Pro tip: Isla Verde is a bit out of the way from the busier parts of San Juan. If you're worried about transportation, ask a San Juan local for some advice on the best ways to get around.
Step #3: Create your San Juan itinerary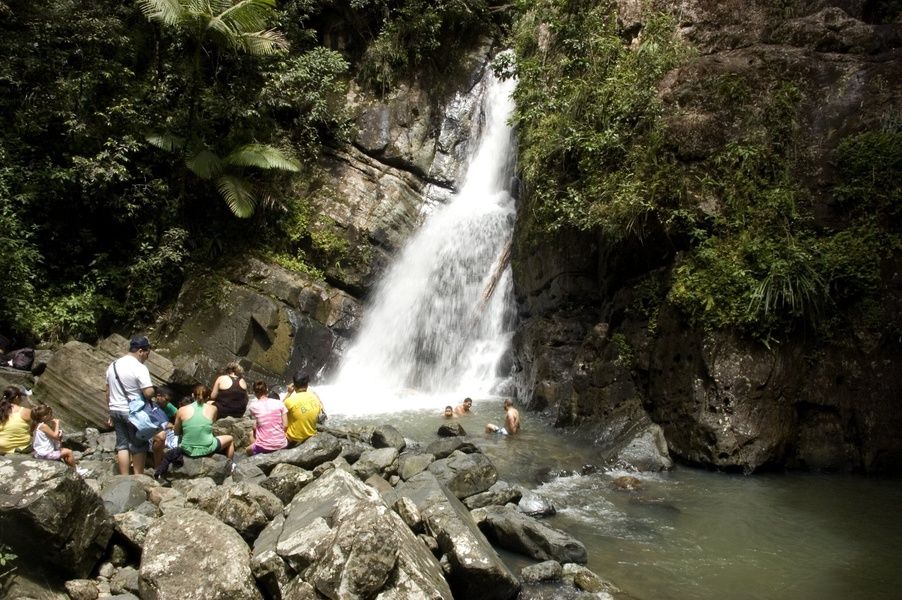 Before you decide where you want to go and what you want to do, here's a little San Juan trip guide to help you plan your itinerary.
Piñones is also a great day trip. Its laid-back vibe is perfect for those looking for something a little more off-the-beaten-path. Piñones' nightlife is vibrant and wild (while Puerto Rico is safe, we would recommend taking appropriate precautions when necessary), so keep that in mind if you're planning to be there after dark.
Step #4: Figure out transportation
If you're still figuring out where to stay in Puerto Rico, transportation may make or break your decision. While many areas of Puerto Rico have Uber, some areas don't. It's important to figure out transportation before you go, though. We suggest asking a local the best means of transportation for the area you're staying in. They'll know the most convenient and cheapest ways to get around better than anyone.
Step #5: Start Packing
To those traveling from the US who are wondering: no, you don't need your passport for Puerto Rico. This also means you don't need to worry about converting money, but you should have cash on you. Aside from that, pack the essentials. Puerto Rico has a tropical climate, so dress and pack accordingly.
Step #6: See San Juan like a local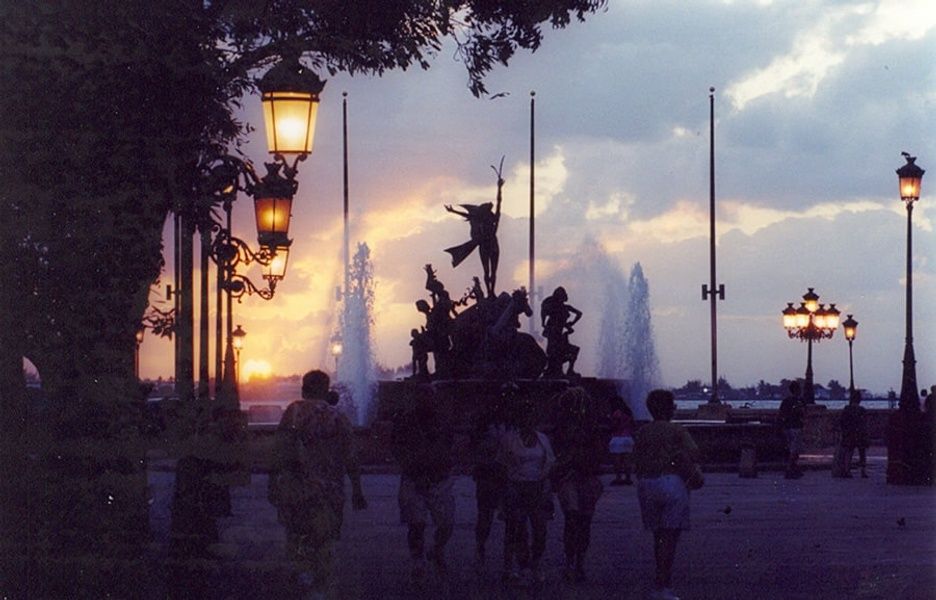 If you really want to experience all the best things to do in Puerto Rico, have a San Juan local plan your trip. Experiencing PR through the eyes of a local is so much better than seeing it like a tourist. We're talking hidden gems like you wouldn't believe!
--
Sure you can plan your trip on your own, but why risk missing out on the best of Puerto Rico? To make sure you see it all, have a local trip planner create a personalized Puerto Rico itinerary just for you. Trip planners are also available by phone 24/7 to help you throughout your trip. Any questions? Send us a message. And don't forget to check out: