Puerto Rico is packed with amazing things to do—and since the island is tiny, there's a ton you can do in a ridiculously short time. From hiking in a rainforest to swimming with wild horses, here are some of the incredible things you can do in Puerto Rico in just one weekend. Any questions? Just send us a message!
Want to explore Puerto Rico differently? Have a local plan your trip.
#1: Relax on the dozen+ beaches right in San Juan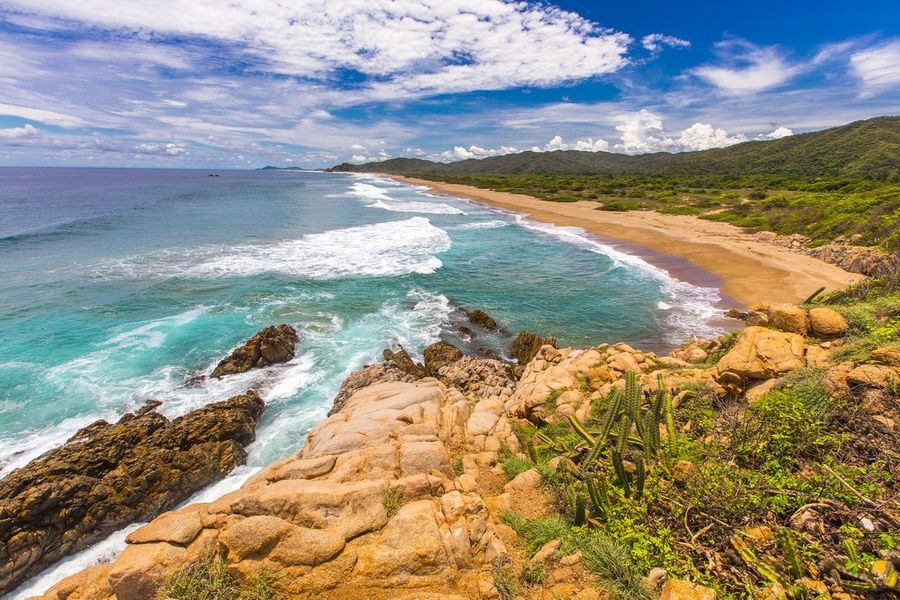 There's a reason San Juan is one of Puerto Rico's best vacation destinations—and it's not just the city's incredible history. Whether you're a hardcore surfer or a piña-colada-in-the-sand type, you can find the perfect beach among the dozen-plus options in and around San Juan. Pair a beach day with your other San Juan excursions in a single afternoon—everything's so close, it's all doable.
#2: Hike around El Yunque National Forest
Did you know that El Yunque is the only tropical rainforest in the US? And did you know that it's less than an hour from San Juan? Seriously. By far one of the most amazing places to visit in puerto Rico, El Yunque is easily accessible—even via Uber. For more info on how to see the island like a local, check out this Puerto Rico travel guide or just talk to a local travel expert directly.
#3: Dive into Santurce, PR's hipster mecca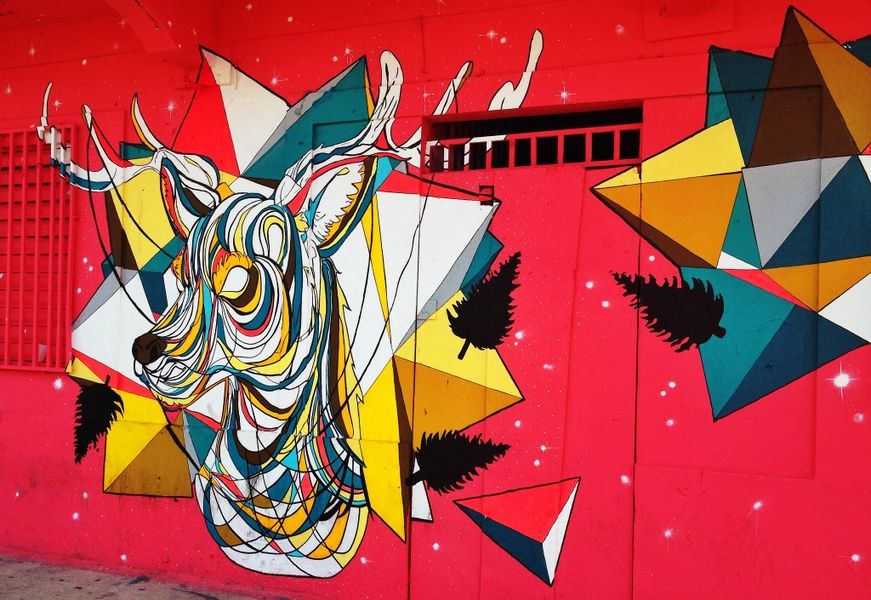 If you're looking for the trendiest stuff to do in Puerto Rico, look no further than Santurce. The neighborhood isn't just one of the best places to stay in San Juan—it's also one of the best places to hang out an mingle with locals. Cozy cafes, vintage shops, rad nightlife, artsy graffiti murals… it's essentially SJ's version of Brooklyn.
Pro tip: Parts of Santurce can be a little gritty, but don't be fooled—despite the common misconception, Puerto Rico is actually really safe.
#4: Walk through history in Old San Juan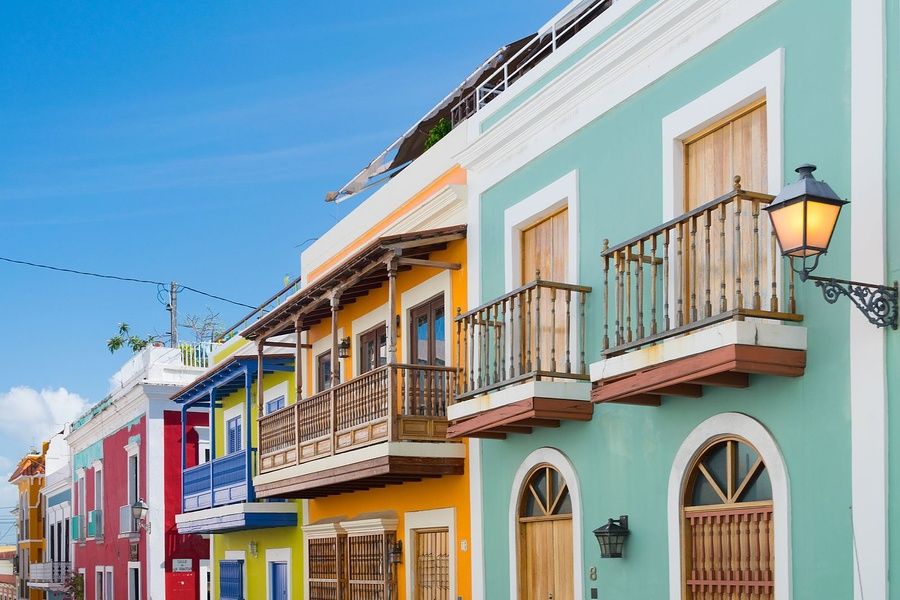 With charming cobblestone streets and colorful storefronts, Old San Juan is home to some of the most incredible history and culture anywhere in the US. And while it is a popular tourist destination, off-the-beaten-path attractions are just a step away if you have some local advice. Seriously, it's super easy to get off the tourist trail and have an authentic San Juan travel experience if you know what you're doing.
#5: Explore the caves in Arecibo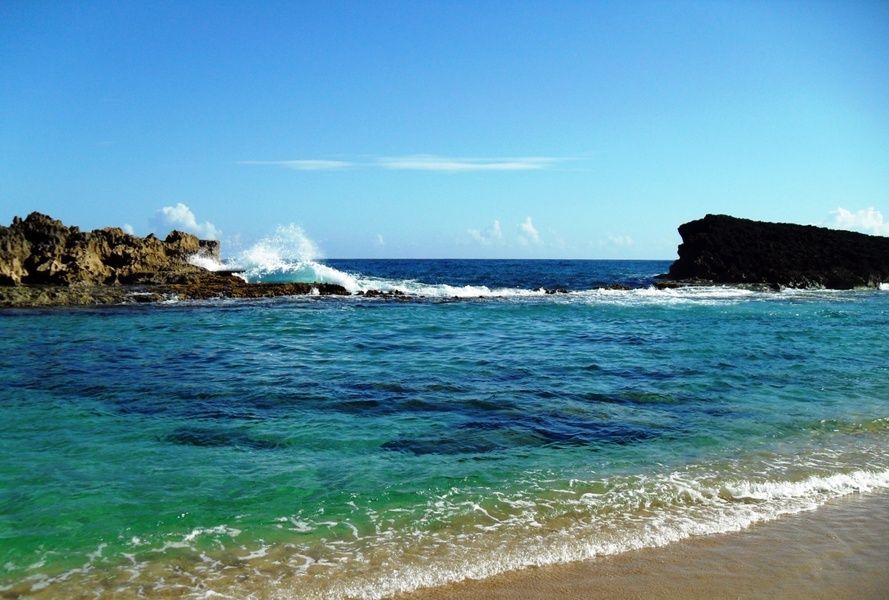 Only an hour's drive from San Juan, Arecibo is one of the island's little-known but must-visit attractions. Right on the coast, it boasts a spectacular lighthouse, a massive telescope, and most importantly, two major caves—Cueva del Indio (full of pre-Columbian indigenous carvings) and Cueva Ventana (a beautiful prehistoric wonder). It's definitely one of the places to go in Puerto Rico for anyone who wants to get a really unique experience.
#6: Get crazy in Rincon, the Caribbean's surfing capital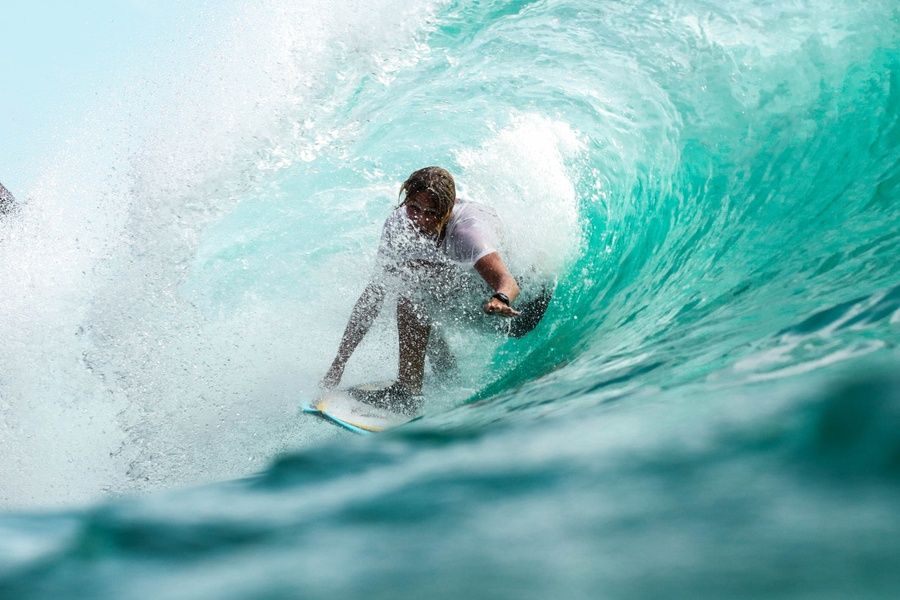 If you're looking cross some adventurous stuff off your Puerto Rico itinerary, Rincon is the place to do it. Often called the surfing capital of the Caribbean, it's also a great place for other activities that are unique to Puerto Rico like snorkeling with sea turtles or parasailing over coral reefs.
#7: Kayak through Monkey Island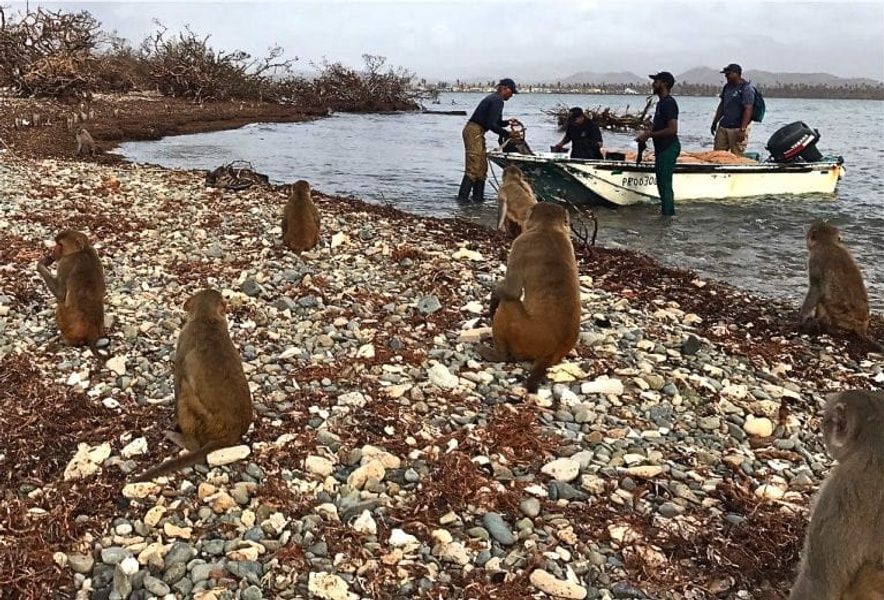 Is there a more awesome Puerto Rico travel experience than that? Isla de los Monos is completely ruled by monkeys and is used for research by several American universities. While the actual island is closed off for travelers, it's easy to have a local trip planner book you a kayak tour to see the primates in all their glory.
#8: Discover picturesque Ponce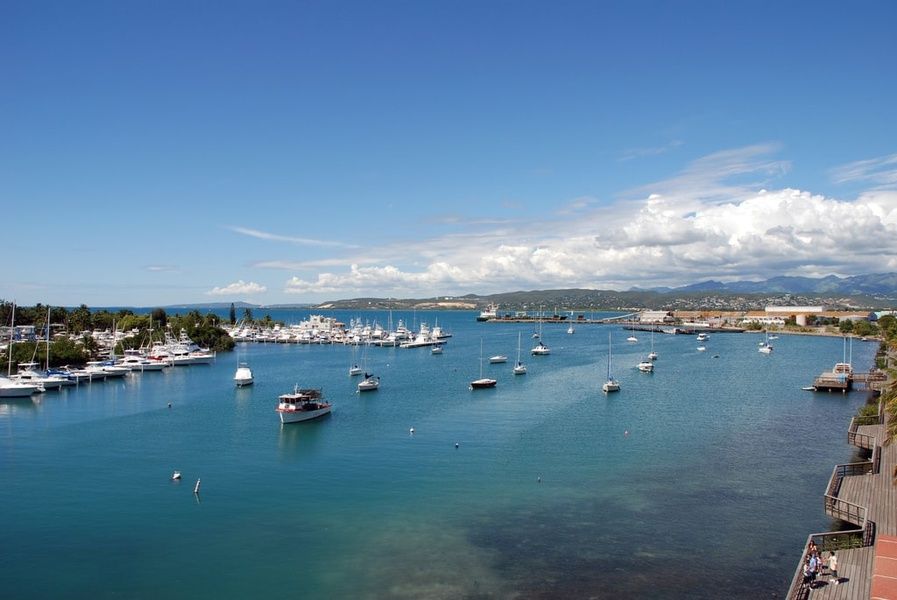 Known as La Perla del Sur (The Pearl of the South), the city of Ponce is clear on the other side of Puerto Rico from—but still just a 1.5-hour drive away! Check out the famous La Guancha boardwalk, the Hacienda Buena Vista coffee plantation/museum, and some of the most amazing architecture around—you can even do it as an afternoon excursion. Just another reason why Puerto Rico travel is so easy.
#9: Visit paradise in Culebra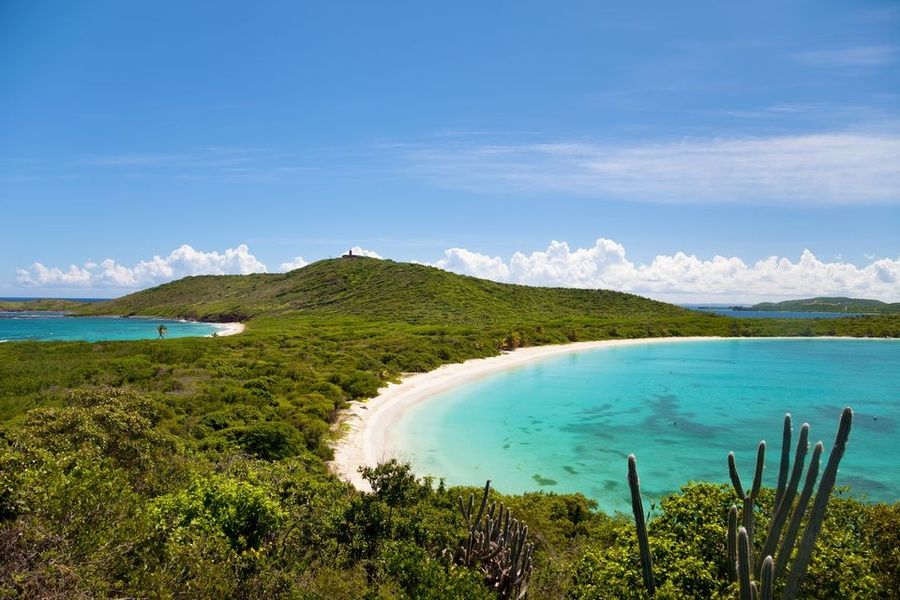 The island of Culebra isn't just one of Puerto Rico's premier vacation spots; it's also home to some of the best beaches in the world (seriously, they're ranked). With cheap ferry rides from Fajardo and short plane rides from San Juan, it's an easy addition to any weekend-long trip to PR.
#10: Swim with the wild horses of Vieques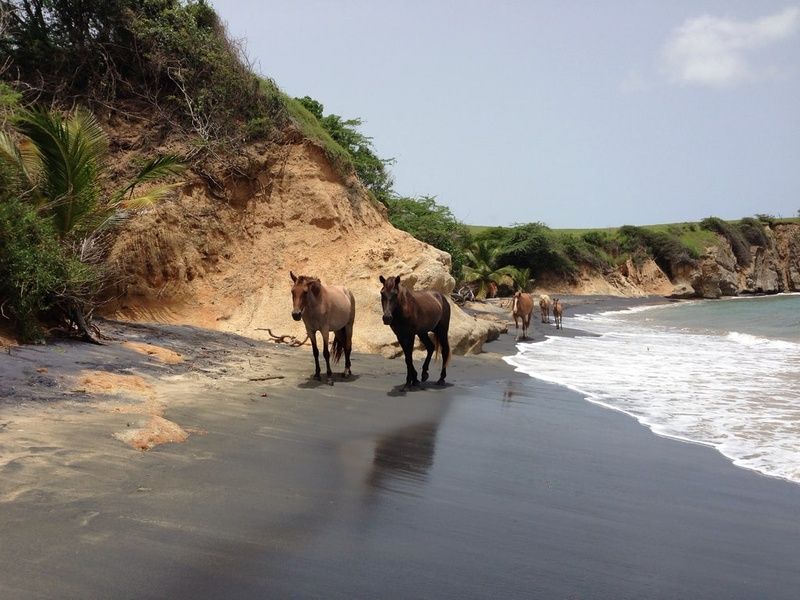 Of all the things to do in Puerto Rico, this one might just be the most majestic. Getting to the island of Vieques is just as easy as getting to Culebra (they're really close to each other). Full of some of the best beaches in Puerto Rico (including the famous black sand beach), Vieques is also famous for the packs of wild horses that roam the countryside and occasionally come down to the shore for a swim.
Pro tip: Some of Vieques' attractions were damaged in Hurricane Maria, but things are now back to normal. For more information, check out this Puerto Rico tourism update.
--
Can you fit all of these amazing things into one weekend in Puerto Rico? It'd be a tight squeeze, but you totally could! But make it easy on yourself—have a local expert plan your trip for you. With a curated guidebook and personalized itinerary (plus 24/7 phone support), they'll do everything but pack your bags. Any questions? Message us! And make sure to check out: