From the breathtaking Mediterranean coastline to the mountainous Basque country, Spain offers amazing landscapes, history, cuisine, and architecture at every turn. And while we'd recommend exploring every nook and cranny of this spectacular country, these are the 20 places you need to visit in Spain in 2024.
Remember: These spots are only a small portion of the amazing places you need to visit in Spain. To make sure you don't miss out on all the rest, have a Spanish local plan your trip. Don't be a tourist—see Spain like a local. You won't regret it. Learn more.
#1: The Royal Alcazar in Seville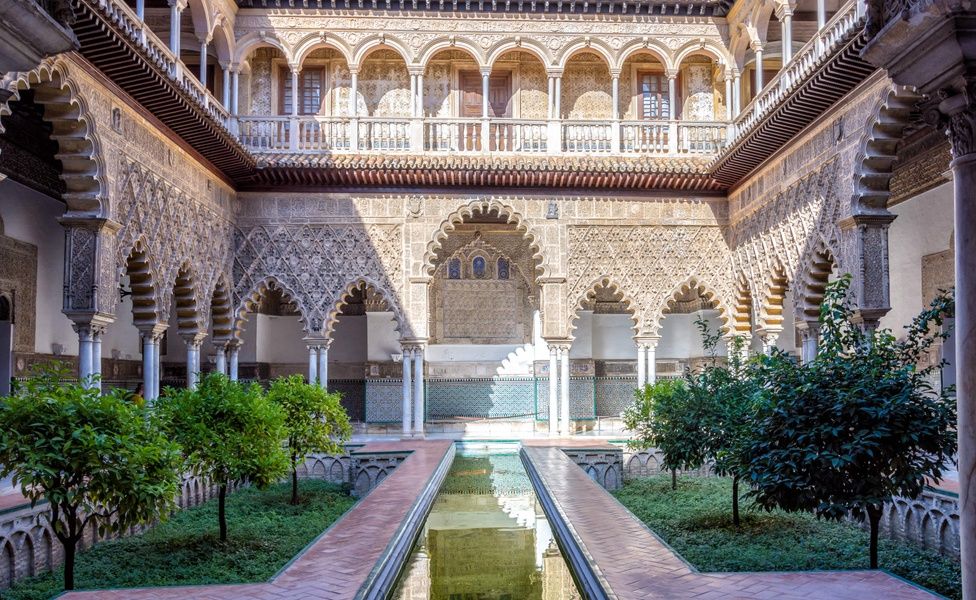 The capital of Spain's southern Andalusia region, Seville is known for its beauty and culture. With its Moorish (Muslim-Iberian) cultural influence, the region is a melting pot of medieval architecture and amazing history. To that end, Seville is perhaps most famous for its Royal Palace. The Royal Alcázar (palace/fortress) was first built in the early 8th century and is one of the world's oldest palaces still in use. It has been expanded numerous times throughout history and is still an official residence of the Spanish royal family.
Pro tip: The best way to see the Alcázar of Seville is to get a guided tour.
#2: Malasaña: The coolest neighborhood in Madrid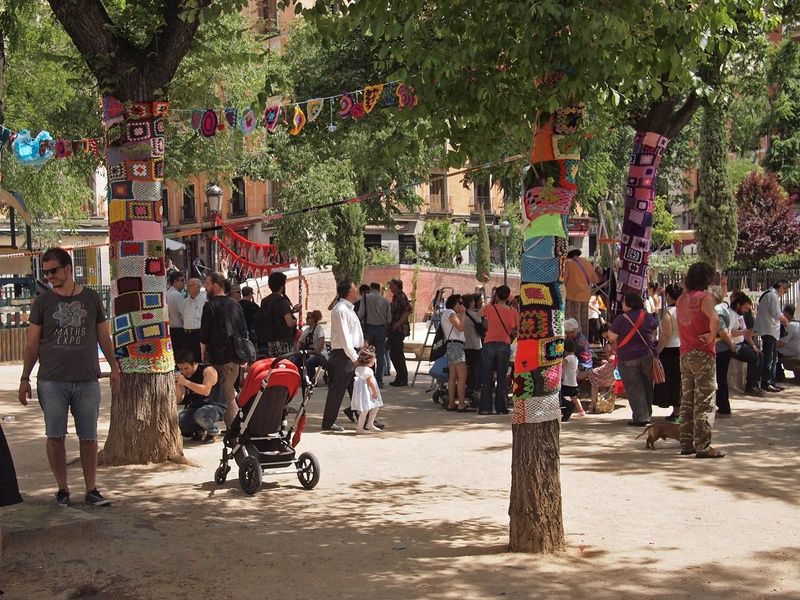 Madrid's Malasaña neighborhood is packed with diverse culture and rich history. Prior to the death of dictator Francisco Franco, it was the center of Spain's counterculture movement for democracy. Today, it's Madrid's hippest neighborhood, full of chic boutiques, hip bars, and vintage shops. This is the place where everyone wants to be seen. Check out fun street art or taste the best tapas in Madrid at the swanky El Puerto de Cabreira.
Pro Tip: If you want to find the best hotels and restaurants in Madrid, ask local Madrid trip planner! No one knows Madrid's gems better than a Madrileño.
#3: La Sagrada Família in Barcelona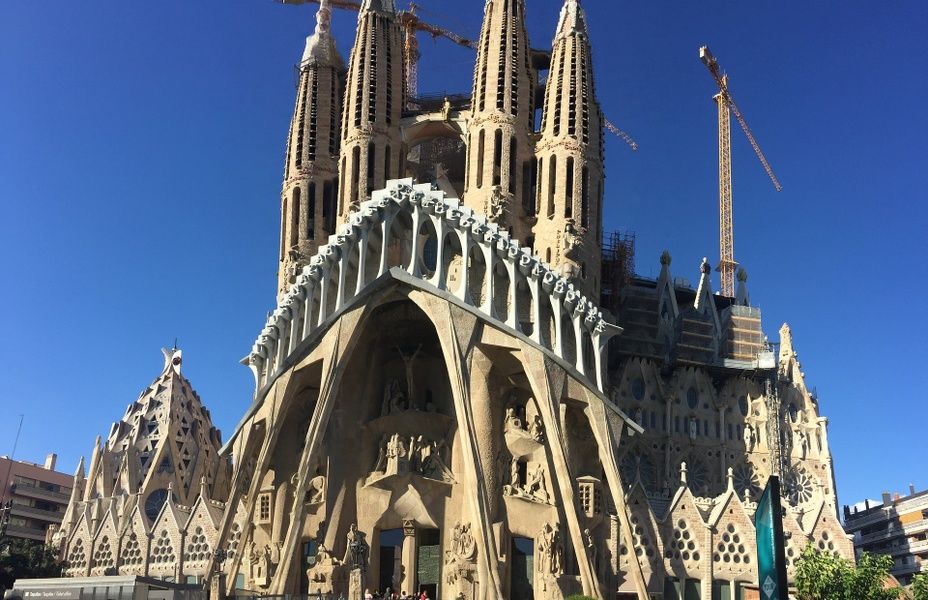 While you're in Barcelona (and who are we kidding, of course you're going to Barcelona), you have to check out La Sagrada Família—the iconic Gaudi-designed basilica that's been under construction since the late 1800s. This stunning Roman Catholic church was designed to "mimic nature" and was built without any straight lines. La Sagrada is famous for its tree-like columns and its famous "melting" facade.
#4: The ruins of Medina Azahara in Cordoba
In the beautiful Andalusian town of Cordoba, you'll find the ruins of the Palace of Medina Azahara—one of the newest UNESCO World Heritage Sites. This palace-city was built between 940 and 975 CE by the Moors, but was attacked and destroyed just a few decades later. The good news for history buffs is the site was rediscovered at the turn of the twentieth century; archeologists have excavated about 10% of it. Just imagine what it might have looked like in the height of the great Western Islamic civilization of Al-Andalus!
Pro tip: Cordoba was, clearly, a capital of culture during this golden age of Spanish history. Make sure to explore the town to your heart's content!
#5: The Alhambra in Grenada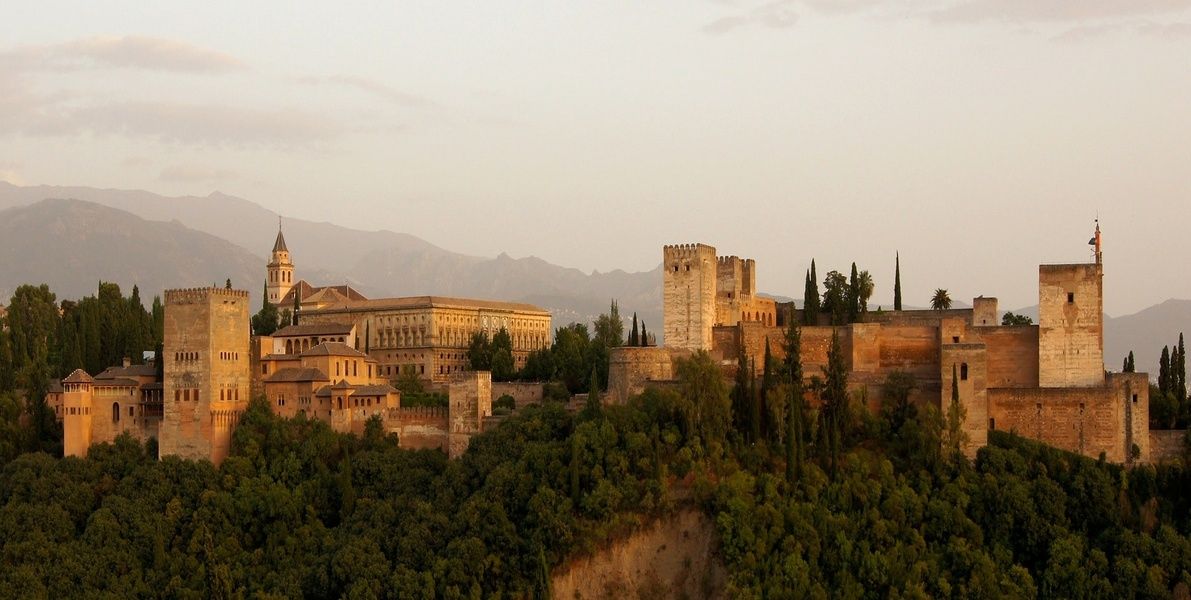 And speaking of Al-Andalus, you absolutely can't miss The Alhambra. Perched in the hills of Granada, this gorgeous palace-fortress protected the city's inhabitants from invasion by the Christians during the last of the Spanish Muslim dynasties. They must have gotten it right because Grenada was the last city to fall during the Spanish Crusades. Today, it's hard to find a more picturesque site in the world, given The Alhambra's beautiful gardens and stunning architecture.
Fun fact: The Alhambra hosts a statue of American author Washington Irving that was erected to commemorate his role in sparking interest in Spain's Moorish past.
#6: Parque Güell in Barcelona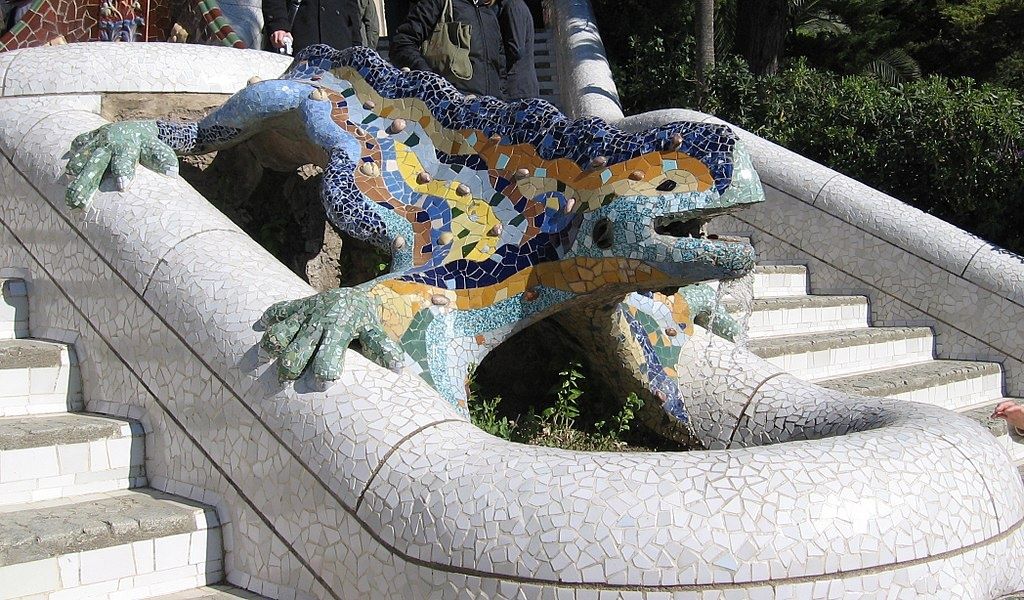 If whimsy brings out the kid in you, then head to Barcelona to check out Parque Güell—a public park system made up of amazing gardens and weirdly colorful buildings. The park was the brainchild of famed architect Antoni Gaudi (of Sagrada Familia fame) who conceived the idea in 1900 and opened the park in 1926. This UNESCO World Heritage Site is a playful urban park that features peaceful green gardens, winding paths, and many playful sculptures and mosaics designed by Gaudi himself.
#7: The Guggenheim Museum in Bilbao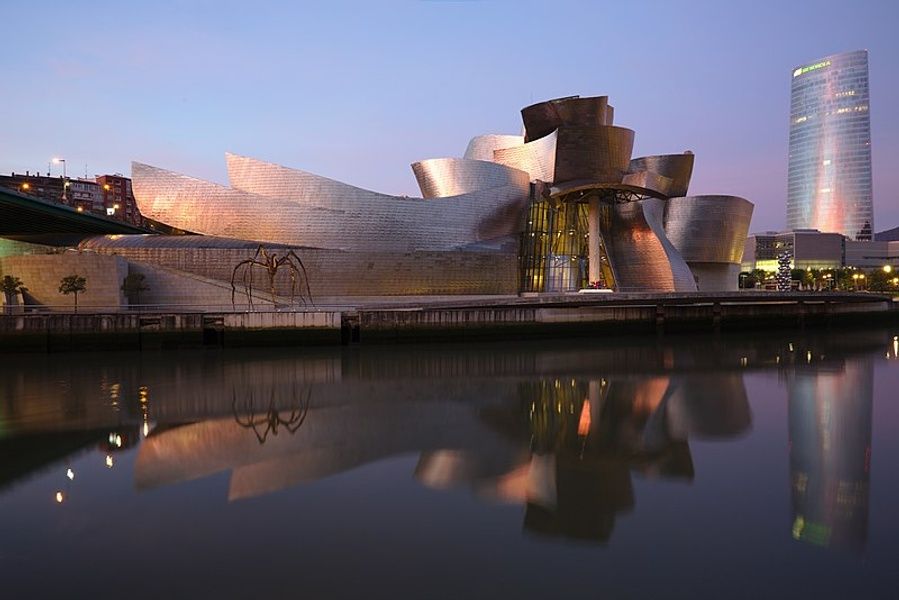 This work of art is the brainchild of American architect Frank Gehry. The Guggenheim Museum Bilbao is a mind-blowing chrome creation that's home to an impressive collection of modern and contemporary art masterpieces. Waiting to greet you on the front lawn is a colossal sculpture called "Puppy," a giant West Highland White Terrier made of flowers created by American artist Jeff Koons.
#8: Lekeitio in Basque Country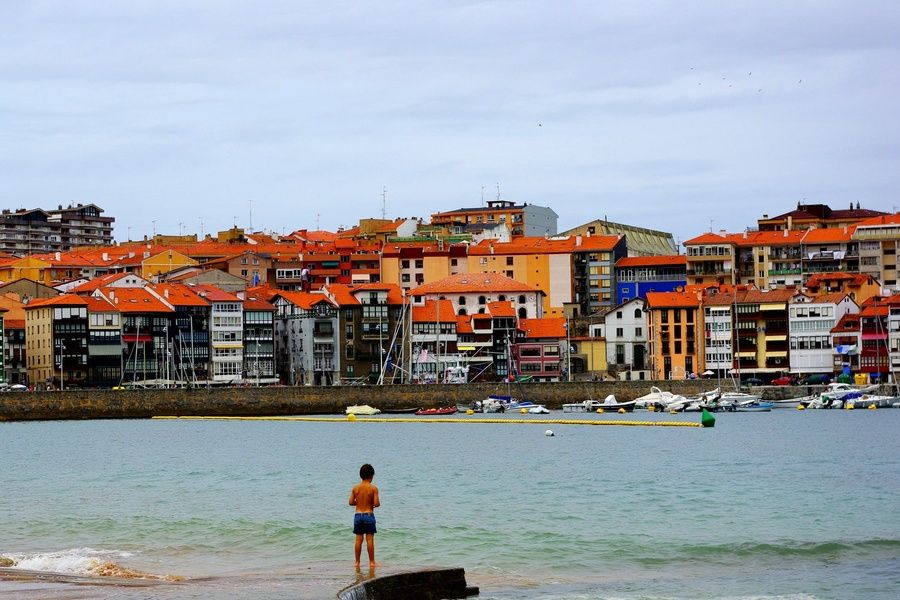 Lekeitio is a sleepy fishing village in Spain's autonomous Basque Country. Each summer, the town honors San Pedro (St. Peter), the patron saint of fishermen, by taking to the streets with a lively celebration. After the fiesta through Lekeitio's historic streets, head to the local beaches for an amazing seafood dinner and to sip sagardoa, a fermented cider loved by the locals.
#9: Beaches in Malaga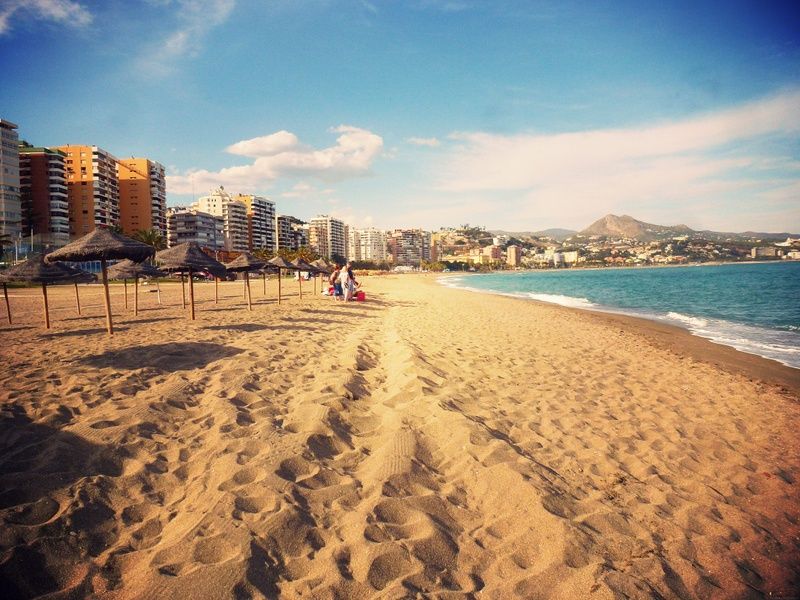 If you want to be guaranteed a sunny day at the beach, then head to the stunning coastline of the beach-and-party city of Malaga, aka the Costa del Sol. This stretch of amazing coastline has been drawing beach bums for years and is home to some of the best sands in Spain.
Pro tip: According to the Travel Channel, the best beaches on Costa del Sol are Puerto Banus and El Bajondillo.
#10: Old Town in Cáceres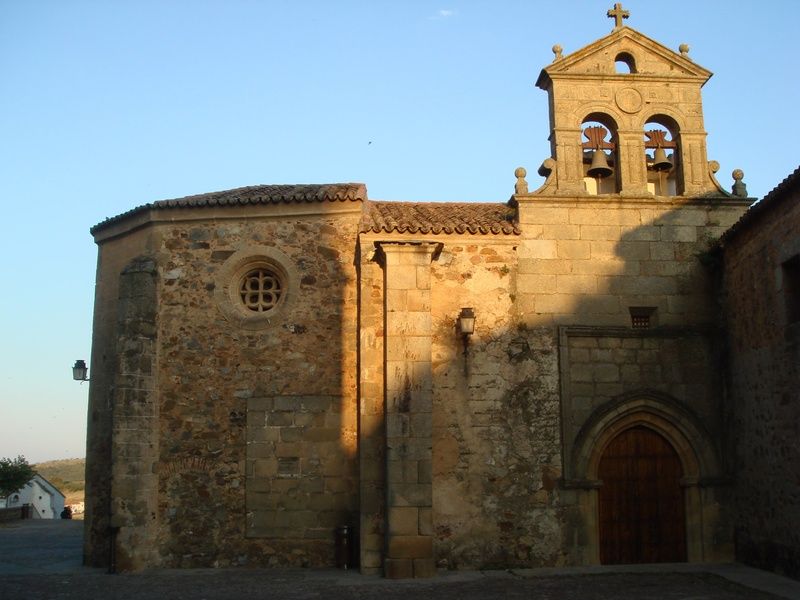 If you head to the Extremadura region in southwest Spain, you'll find a thrilling frontier that hugs the border with Portugal. While the region's natural wonders are beautiful, you have to check out the distinctly medieval Old Town section of Cáceres. This city is a UNESCO Heritage site, and its mix of Roman, Moorish, and Italian Renaissance architecture reflects its storied past. Additionally, many battles between Moors and Christians were fought here during the Reconquista.
#11: The City of Arts and Sciences in Valencia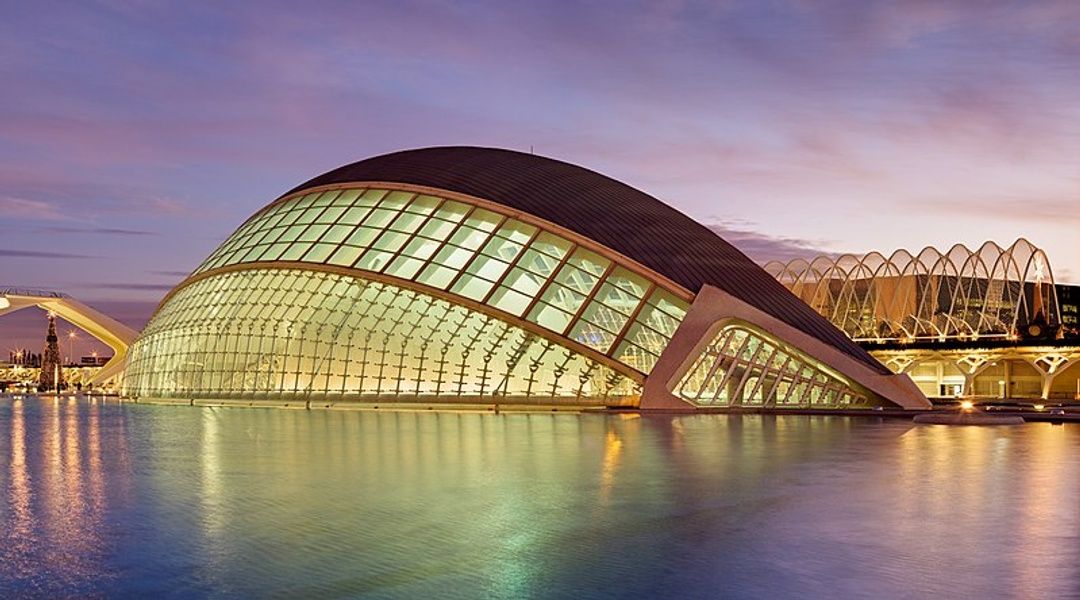 One of the most amazing spots in Valencia has to be the City of Arts and Sciences, or La Ciudad de las Artes y las Ciencias. This cutting-edge museum and cultural complex is the largest in Europe and hosts world-class exhibits for all ages, including displays for kids, science buffs, and nature lovers. Its sleek design and cool buildings stand out against the traditional architecture of the historic city of Valencia.
#12: Frigiliana in Andalusia

It won't take you long to see what makes the Andalusian town of Frigiliana amazing—rustic whitewashed houses, ornately-tiled steps, and the annual Festival of Three Cultures. During the last weekend in August, the town throws a party to celebrate its mix of Christian, Arabic and Sephardic Jewish roots with a celebration of food, music, and arts.
Foodies will love the Ruta de la Tapas (tapas road) where for only 2€ each, you can try different kinds of tapas and drinks from restaurants that prepare special menus for the occasion.
Pro tip: Complete the route and you'll be awarded a nifty t-shirt.
#13: Buñol (for tomato fights)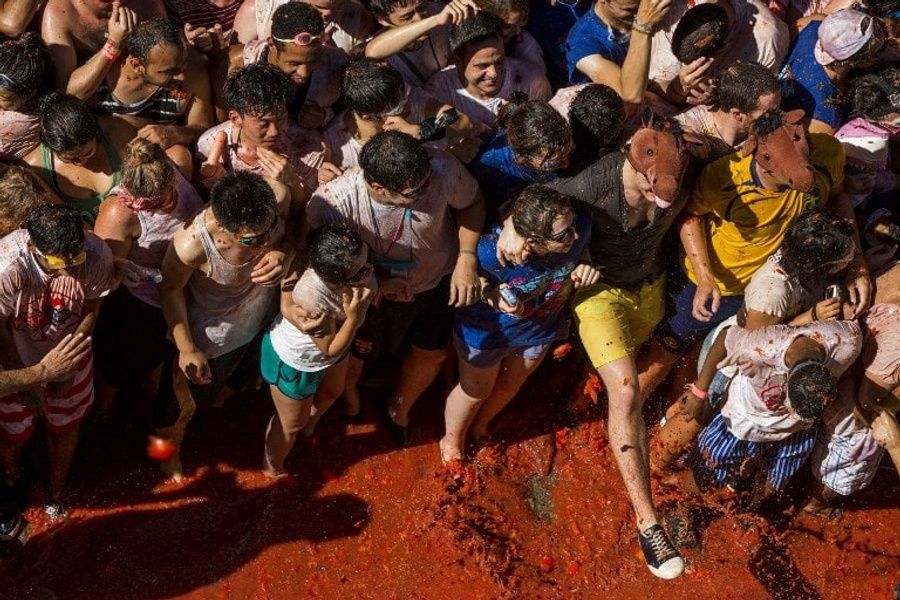 You haven't seen anything until you've witnessed this crazy fruit-throwing festival. Every August, thousands flock to the town of Buñol for the Tomatina Tomato Fight. Even though you have to fork over an entry fee, it is worth it to join in the craziness. The night before the festival, everyone takes to the streets for a night of revelry, just waiting for the tomato fight to kick off the next morning.
#14: Flamenco performances in Seville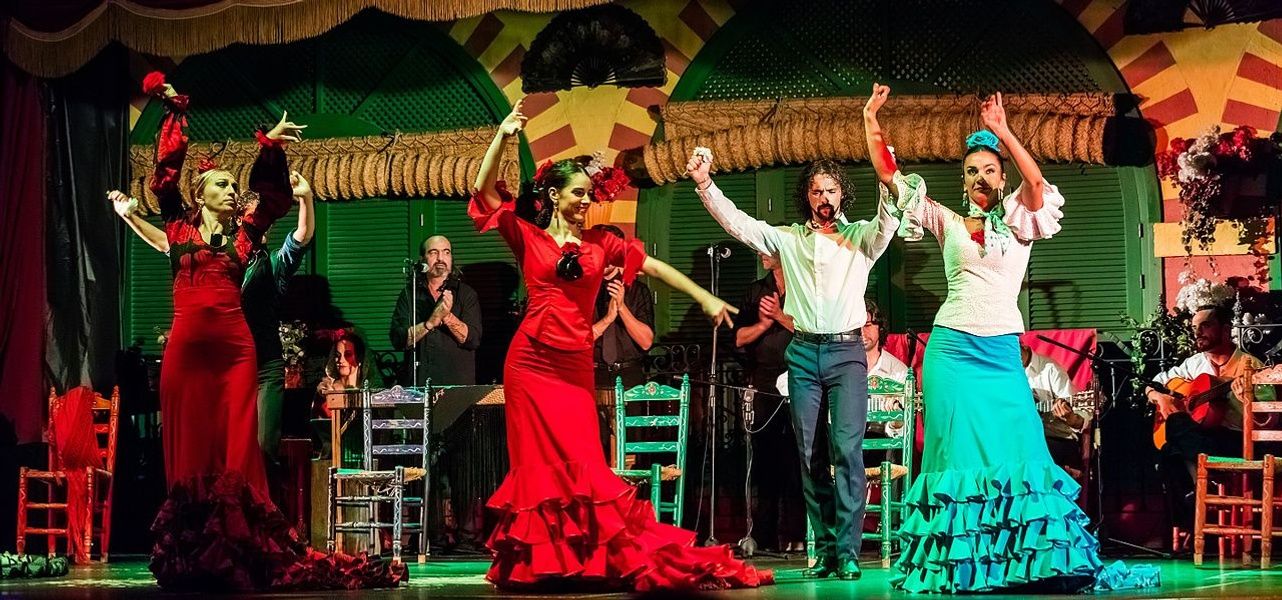 Many people think that flamenco is a dance—it's not! It's actually a complete art form that features singing, guitar, handclapping, and yes—dancing. The best way to get the authentic flamenco experience is by heading to Seville to catch a performance is at La Casa del Flamenco in Auditorio Alcántara, a 15th-century home-turned-theater that offers nightly shows.
#15: Rustic towns in the Pyrenees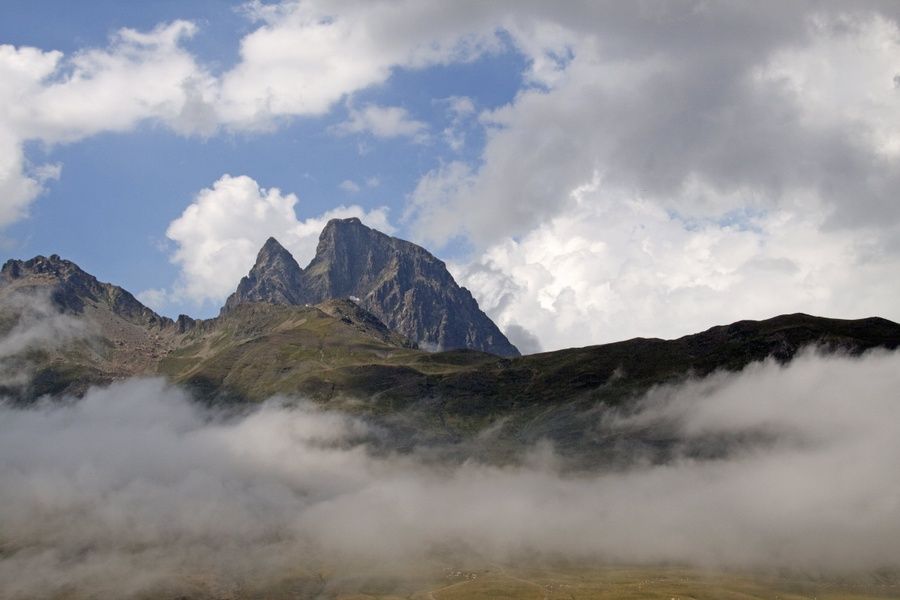 In these majestic mountains, you'll find stunning landscapes, rustic towns, and one-of-a-kind culture. Since the villages here were so remote for so many centuries, there's a ton of unique stuff to do, see, and eat. One of the best ways to see the Pyrenees is on a bike. Try one of the many cycling tours that wind through beautiful Basque Country and charming Catalonia. The Pyrenees also offer great hiking trails where you can explore fascinating medieval towns, and ancient castles along the way.
#16: The Camino de Santiago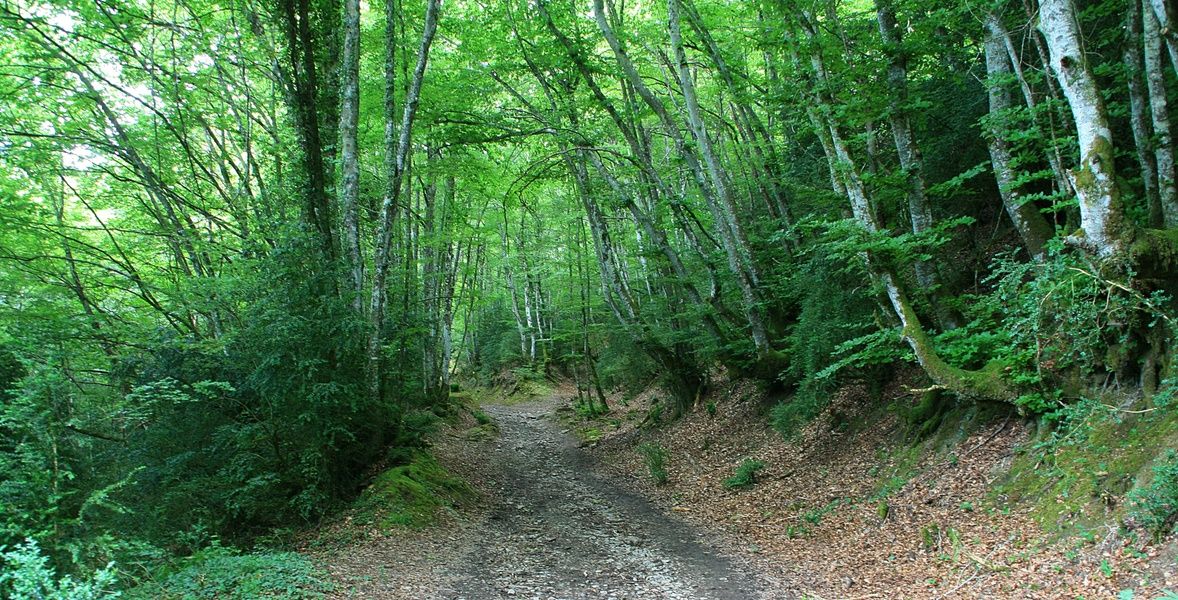 The Camino de Santiago is a soul-inspiring 500-mile-long pilgrimage trail that follows the footsteps of the Apostle St. James. Stretching from France across northern Spain, the trek ends at the tomb of St. James (Santiago in Spanish) in the Cathedral of Santiago de Compostela. You can walk any part of this revered road, but we'd recommend having a local trip planner add the most picturesque parts to your custom itinerary.
Pro tip: Take a tour of the cathedral and museum to see the fantastic sacred art and architecture dedicated to St. James.
#17: World-class restaurants in Girona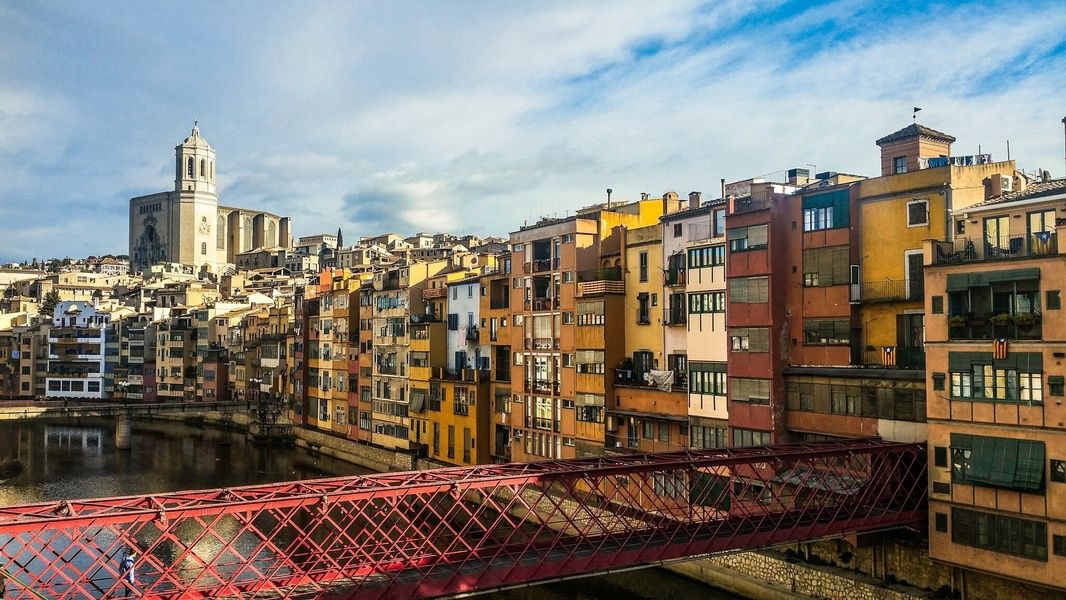 Girona's gastronomic reputation is nothing short of world-class. This Catalonian city boasts two Michelin-starred restaurants, El Celler de Can Roca and Massana. In fact, El Celler de Can Roca was recently named the second-best restaurant in the world. This fame has drawn crowds from all over Europe seeking to explore what other fabulous eateries Girona may offer.
#18: Paella restaurants in Valencia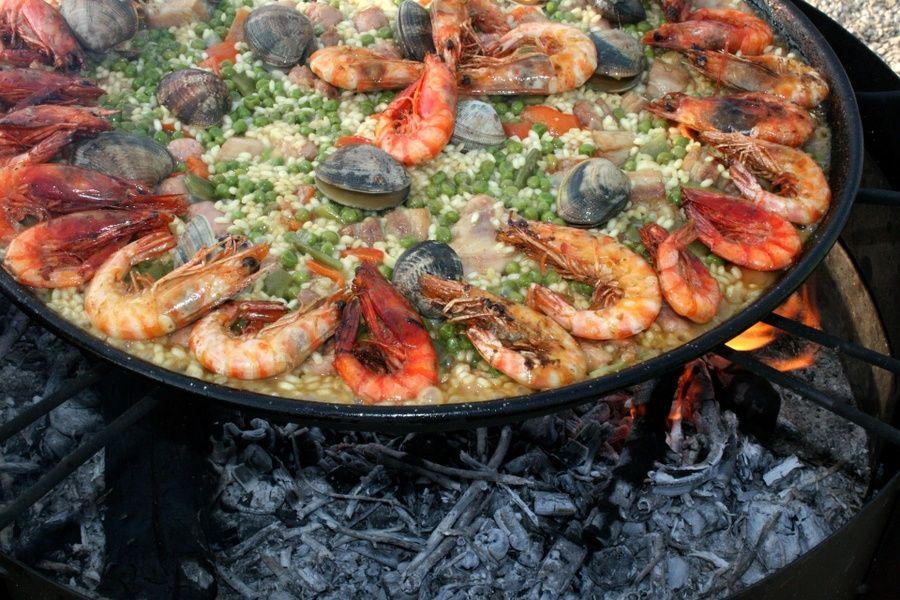 If you're looking for the best paella in Spain, then travel to its ancestral home: the coastal town of Valencia. You'll get countless suggestions on the best type around, but you can make an argument that Valencia's original recipe (appropriately called Paella Valenciana) rules the day. Where can you order the best paella in Valencia? That's a question to ask the Spanish local planning your trip.
Pro tip: Want to learn how to cook authentic Venetian paella? Have your trip planner put a paella cooking class on your Valencia itinerary!
#19: The city of Toledo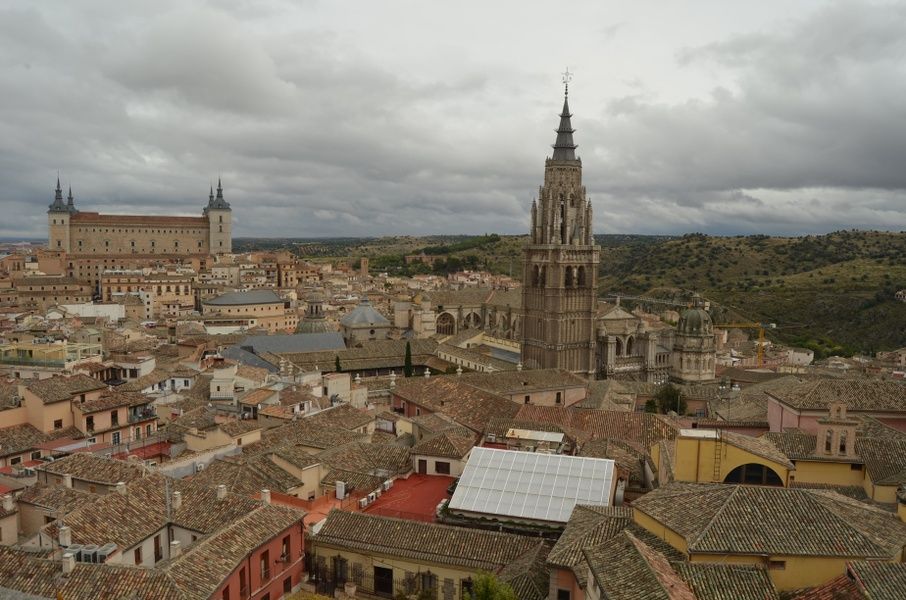 Toledo is a unique city where diverse cultures have historically lived in harmony—but it's steel that's really made Todelo famous. For centuries, the best swords on the planet were made here. Since the advent of firearms though, Toledo's fabled steelsmiths have switched to making a replica and ceremonial weapons. Make sure to pass through at least a couple of artisan steel workshops—especially that of Mariano Zamorano, thought to be one of the best steelsmiths in the world.
Pro tip: Don't try to bring a sword in your luggage (airlines shy away from toting weapons of any kind). The sword maker will ship it home for you instead.
#20: Sigüenza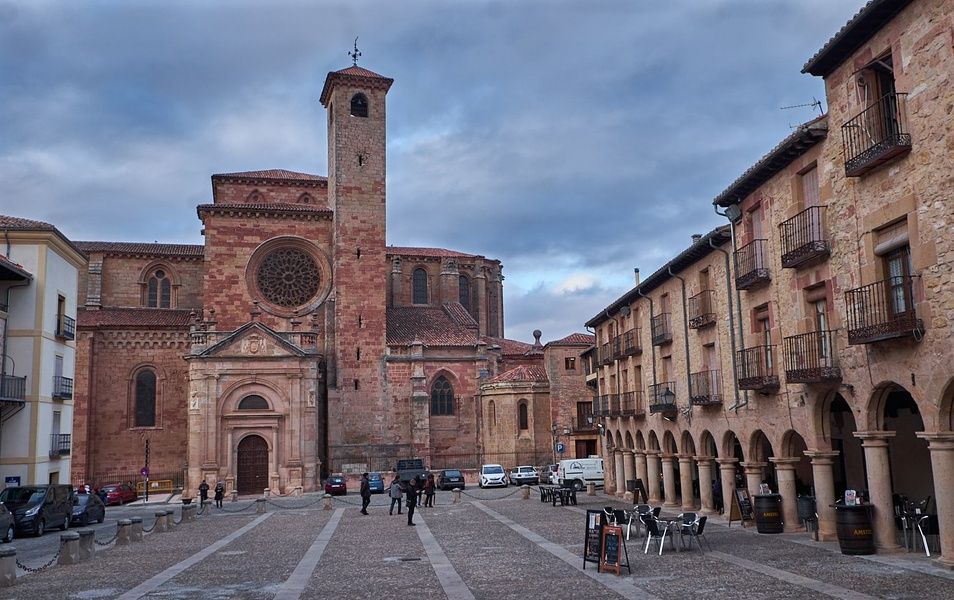 If you want to feel like a real Spaniard, head to the central city of Sigüenzato buy a bota: a leather wine bottle that's perfect for carrying around some amazing Rioja. For the real deal, buy the black version. It will set you back about $35, but you won't be mistaken for a tourist lugging around a cheaper copy. Once you've filled your bota with some Spanish red, just squirt the wine into your mouth as you walk the trails of the Barranco del Río Dulce Natural Park or take it with you on one of the many wine tours found all over Spain.
--
With this list of 20 places to visit in Spain, you're set for an incredible trip! For a truly immersive experience, have a local design your itinerary. They'll make a custom travel plan based on YOUR interests and budget, so you won't be stuck with a bunch of filler activities—just stuff you actually want to see and do! Questions? Send us a message!