Bangkok is a safe destination—with a little know-how! Thailand's action-packed capital city is a great place to visit. With some local help, we created this guide to safety in Bangkok. It covers everything from COVID to tips for solo travelers.
Work with a local to build your trip to Bangkok. They'll offer up-to-date information that you might not find online—and tips on how to stay away from the crowds. Learn more.
Is Bangkok Safe for Travel?
COVID UPDATE:
Is it safe to visit Bangkok?
Is it safe to travel to Thailand? This is one of the most common questions about Thailand these days. COVID makes travel trickier than before, but far from impossible.
Here's what you need to know right now:
Effective January 9, 2023, through at least the end of the month, all visitors must show proof of vaccination or proof of recovery from COVID within the six months prior to travel. Proof of health insurance is also required if you would need negative RT-PCR COVID test results to re-enter your country of departure.
Want more details? Get in touch with a local in Thailand.
Safety in Bangkok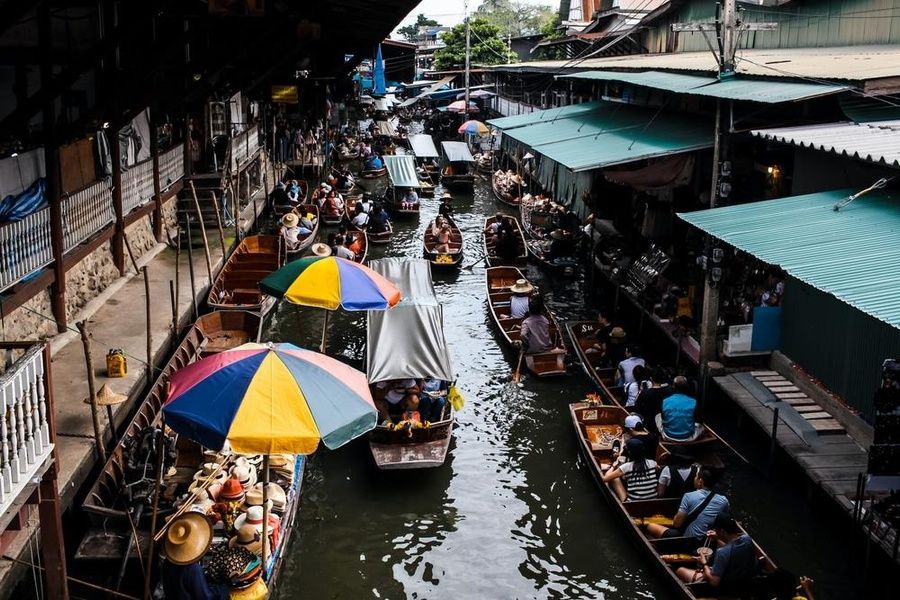 The nonstop excitement of Bangkok makes it a thrilling place to visit in Thailand. Within the city's glorious labyrinth, locals say you'll find fantastic street eats, stunning shrines, and more. But there are some safety considerations! Locals tell us:
Do NOT insult Thai royalty:

Under the

lèse majesté law

, this could get you in serious trouble.
Invest in a reusable water bottle

: The water in Bangkok is not safe to drink. Even the locals generally boil tap water. Investing in a reusable water bottle with a filter is a good way to

travel sustainably

.
Beware of the traffic:

Just like the city itself, Bangkok's traffic is

intense

. Use extreme caution when crossing the street!
Call a Grab to get home

: You can easily navigate Bangkok with

Grab

. It works the same as Uber.
All in all, Thailand is a safe destination. Bangkok may feel intense, but it's safe. Use common sense and educate yourself on safety issues. You should be fine!
If safety is a concern, you can always work with a local to plan your trip. Our trip planners can let you know how they navigate their hometown safely. Learn more.
Common scams in Bangkok
Although Thailand is a safe destination, travelers should beware of a few common scams. Locals tell us that, in Bangkok, these can include:
Tuk-tuk scam

: Tuk-tuks are a fun form of

transportation in Thailand

—but be aware of certain risks. For example, some tuk-tuk drivers may take you to a "better" destination than the one you specified, i.e. a different temple or shop, where you'll be overcharged. Scammers have also been known to offer tours or overcharge riders.

Always agree on the price first

. Instead of accepting a driver that approaches you,

chose your own driver

.
Fake gems scam:

In this scam, you'll get word of a great deal on precious gems. They are usually just pieces of glass—and a waste of money.
Grand Palace scam:

If you arrive at the Grand Palace and are told it's "closed" you're about to get scammed. In this situation, scammers will offer to give you a tour of a different temple, then overcharge you for a ride in a tuk-tuk.
"Free" charms:

This is a common scam throughout the world. If someone offers you a "gift"—it may be a bracelet, a bag of birdseed, or another charm—refuse. They will demand payment for this "free" gift.
Use caution in large crowds. Keep an eye on your belongings, and don't leave your wallet in your back pocket. Pickpockets are known to operate around tourist hubs, so be on your guard!
Is Bangkok safe for solo travelers?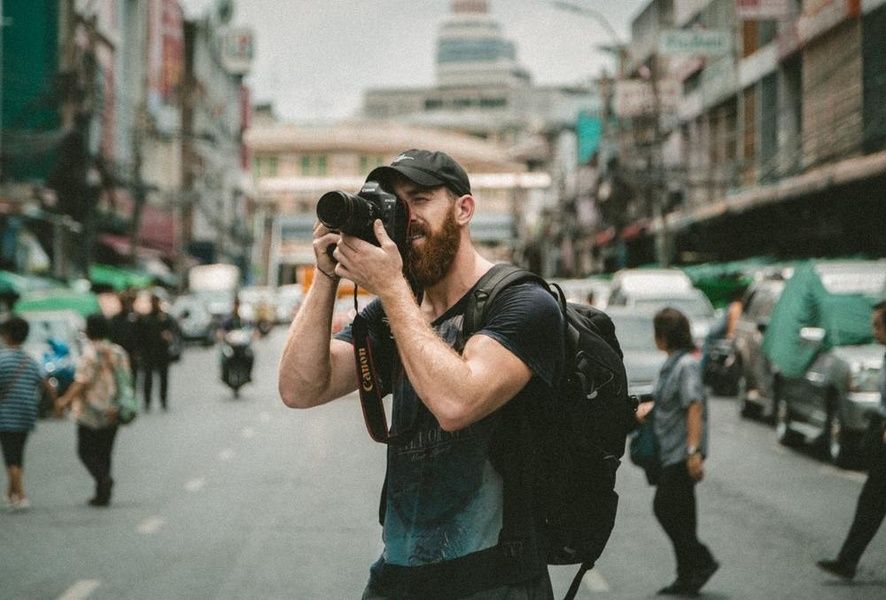 Thailand is safe for solo travelers, as is Bangkok. Although a huge city can seem intimidating, locals tell us it's safe, even for women traveling alone. That being said, solo travelers should:
Instead of a taxi, use Grab

: Have a plan for

how to get home at night.

Taxis are generally safe, but be on your guard for any unlicensed cabs. It may be easier to just hail a ride via Grab.
Watch your drink

: If someone offers to buy you a drink, be sure you see it made. Once you have a drink, keep an eye on it. (You know—like you would at home!)
Enjoy the street food:

But be sure to pick a stall with a big line. Better yet,

get some local advice

about where to eat. It's a bummer to get sick while on vacation, and it's even worse if you're alone!
Stick with the crowd

: At night, stay close to well-lit, well-populated areas.

Get some tips from locals

about which areas you may want to avoid.
Even if you want to navigate Thailand solo, you don't have to go it alone. Work with a local to create your trip. Basically, it's like having a best friend in Thailand.
Necessary vaccinations for travelers
The CDC recommends that all travelers be up-to-date on routine vaccinations and the COVID-19 vaccine before visiting Thailand. In addition, they recommend that most people get vaccinations for hepatitis A and typhoid.
Depending on where you're going in Thailand, you may want to get additional vaccinations for diseases like cholera, malaria, and hepatitis B. Talk to your doctor before you go.
Helpful phrases to know
No matter where you stay in Thailand, it's good to know a few phrases. Local recommend learning these basics:
Sawatdee (krub/kah)*—Hello


Kawp khun (khrub / kah)

—Thank you
Pood Thai mai dai

—I don't speak Thai
*krub=for men, kah=for women
Emergency information
Although you likely won't need it, here's some emergency information to have on hand:
911

—Thailand emergency number

1155—

Thailand tourist police

02-205-4000—

US Embassy in Bangkok
--