Is Thailand safe to visit? This stellar destination is not only full of adventure — it's also quite safe for travelers. Some locals helped us put together this guide to staying safe in Thailand.
What to know about COVID in Thailand
Thailand is ready to welcome visitors back for tourism, but there are still entry requirements. Effective January 9, 2023 through at least the end of the month, all visitors must show proof of vaccination or proof of recovery from COVID within the six months prior to travel. Proof of health insurance is also required if you would need negative RT-PCR COVID test results to re-enter your country of departure.
Still have questions? Get in touch with a local in Thailand.
In general, Thailand is a safe country for travelers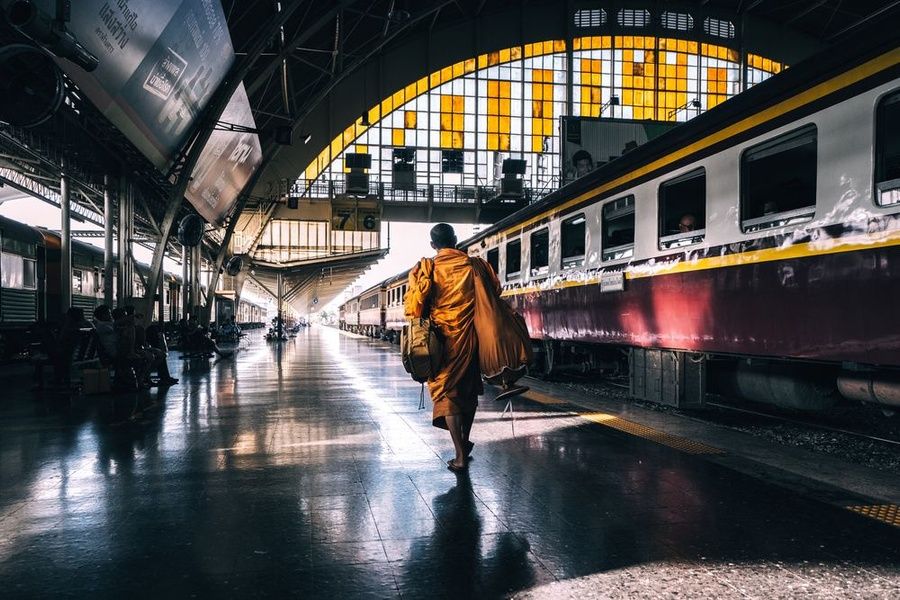 Is Thailand safe? Yes! In fact, Thailand is rated as the least dangerous country in Southeast Asia for travelers.
There is a history of social unrest and violent conflicts in parts of the country, but crimes in tourist areas are rare. As long as you exercise standard travel safety precautions (like staying alert, keeping an eye on your belongings, etc.) you'll have nothing to worry about.
It's important to remember that Thailand is still classified as a developing economy. That doesn't mean it's unsafe, only that you should make careful decisions—a Thai local can help you pick out the best hotels, restaurants, and transportation so you know you're in good hands.
There are some regions you'll want to avoid
Here's the thing, guys: we love to tell people to get off the beaten path while they're traveling, but there's a limit. Don't go into the dangerous parts of Thailand—just don't!
According to the U.S. Department of State, the areas to avoid in Thailand right now are the Yala, Pattani, Narathiwat, and Songkhla provinces. Those provinces cover the southern tip of Thailand, and they're currently awash in ethnic and racial conflicts.
So, it's not cool or hipster to get caught in a violent protest. Stick to those gorgeous northern regions that everyone visits, and you'll have a great, safe time.
Watch out for petty theft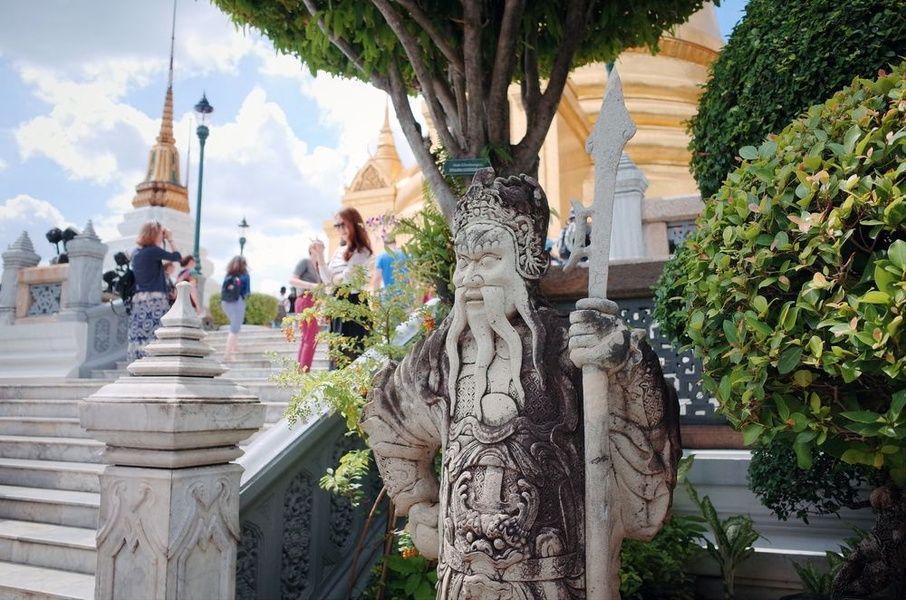 Petty theft like pickpocketing is a concern for travelers all over the world, but it's especially prevalent in urban Thailand. You should keep your most important belongings (passport, electronics, etc.) in a secure place and only carry what you need day-by-day.
We don't recommend wearing a loose purse or backpack, especially in a crowded area. A secure money belt can be a great option to hold onto your cash and phone.
Be careful with public transportation
Public transportation scams are another common issue. Taking a taxi or tuk tuk—a small three-wheeled cart—is a safe way to get around in Thai cities, but some drivers will rack up charges by taking you the long way around or not using a meter.
Avoid common transportation scams by getting a taxi through a reputable company (plan your trip with a Thai local to choose the best ones) and mapping out your route before you get in the car.
Don't count on taking an Uber
As of April last year, there is no more Uber in Thailand. We know, if you're a millennial who's relied on Uber your whole life, that's a scary prospect—but don't panic. There is a ridesharing app specific to Southeast Asia called Grab. It works exactly like Uber, and you can find it in all the major cities.
A Grab is more expensive than a taxi or tuk tuk, but it's also more reliable.
Thailand is great for solo female travelers, just be informed before you go
Even though travel in Thailand can be a little sketchier than travel in Europe, it is definitely the best destination in Southeast Asia for a solo female traveler. You'll find tons of other travelers and can even stay in all-female hostels throughout your trip.
That said, we do encourage you to be prepared and travel smart. A woman on her own is, unfortunately, at higher risk of harassment or assault than a man, so it's important to know how to keep yourself and your belongings safe.
Check out these tips for staying safe as a woman traveling alone, then get in touch with a Thai local to plan your trip and stick to the best spots. A confident, smart traveler should have no problem navigating Thailand on her own!
Bangkok isn't as crazy or dangerous as you've seen in the movies
Thailand's bustling capital has a reputation of being a mysterious, crazy city (consider The Hangover II), but that's not necessarily the case. As long as you avoid rougher parts of the city—for example, Patpong, the red light district—Bangkok is a safe and intriguing destination.
The main danger in Bangkok is traffic. Avoid walking on the streets, and only use reputable taxi companies. We'd recommend taking the overhead skytrain whenever you can—it's super convenient and zooms right over those chaotic streets.
Pro tip: The best way to see the city safely is to have a local plan your trip—they'll tell you exactly where to go and what to avoid.
You should be up to date on your vaccines
There are a few vaccines recommended by the CDC for travelers to Thailand in addition to routine vaccinations. Here are the most important ones:
COVID-19: Thailand, like most countries, has seen many cases of COVID-19 since the pandemic began.

Hepatitis A: Hep. A can be contracted through contaminated food or water, and symptoms last for up to a month—it could really ruin your trip, so having the vaccination is the safest choice.

Hepatitis B: This disease is contracted through bodily fluids or blood. Are you getting a tattoo in Thailand? If so, better safe than sorry.

Typhoid: Kind of like Hepatitis A, you can get Typhoid through bad food or water. The vaccine is recommended for all travelers.
Risk of malaria in Thailand is super low
Although malaria is present in parts of Thailand (mainly along the eastern border and in rural, forested areas) your chances of contracting it are super-duper low. Still, there is no harm in taking anti-malaria tablets while you're there, especially if you're visiting during the rainy season—June through October is when the climate is wettest and mosquitoes are most present.
If you don't want to take any medication, you should protect yourself in the evenings with long sleeves and a strong bug spray.
Don't drink the tap water
The best way to avoid food poisoning while you're in Thailand is to never drink water straight from the tap. Tap water—even in your hotel or resort—can carry nasty bacteria that could hold you back from enjoying your trip. You can boil or purify your drinking water yourself, or just stick to bottled water.
Ice is generally made from purified water, not tap, so you don't need to worry about ordering a drink with ice in a restaurant.
But you don't need to be scared of street food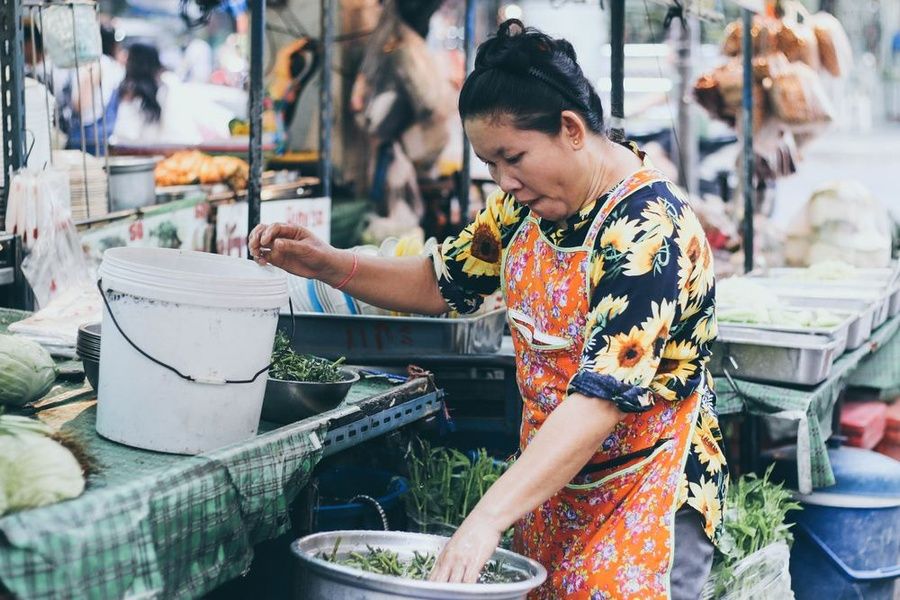 Street food is an awesome part of Thai culture. Whether you're in Bangkok, Phuket, or any other major city, you'll find vendors selling delicious treats everywhere you go. A lot of travelers worry about getting sick from street food, but in most cases it's actually super fresh, and you can watch it being made right in front of you.
Just to be sure, here are a few tips for eating street food safely:
Don't eat anything that has been sitting out—make sure you watch it being made

Look for stalls with long lines—they are probably more established and safe

Avoid raw fruits and vegetables

Use hand sanitizer before you eat
With those precautions you can feel confident enjoying street food in Thailand—ask your Thai local about the best districts and stalls for a local specialty!
There are tons of family-friendly destinations in Thailand
You shouldn't be afraid to bring the whole family to Thailand! There are tons of coastal resorts and hotels that are great for kids. Phuket is really popular with families—there are resorts all around the island that offer kids' classes and babysitting services. In Koh Chang, you can rent a bungalow right on the beach, and be surrounded by other traveling families while you're there.

What to do in case of an emergency
If you have experienced any kind of emergency in Thailand (arrest, injury or serious illness) and need assistance, your best bet is to call the U.S. Embassy in Bangkok: 02-205-4000.
They can help with legal and passport issues, direct you to the closest hospital or police station, or even help you get back home if you need to.
Connect with a local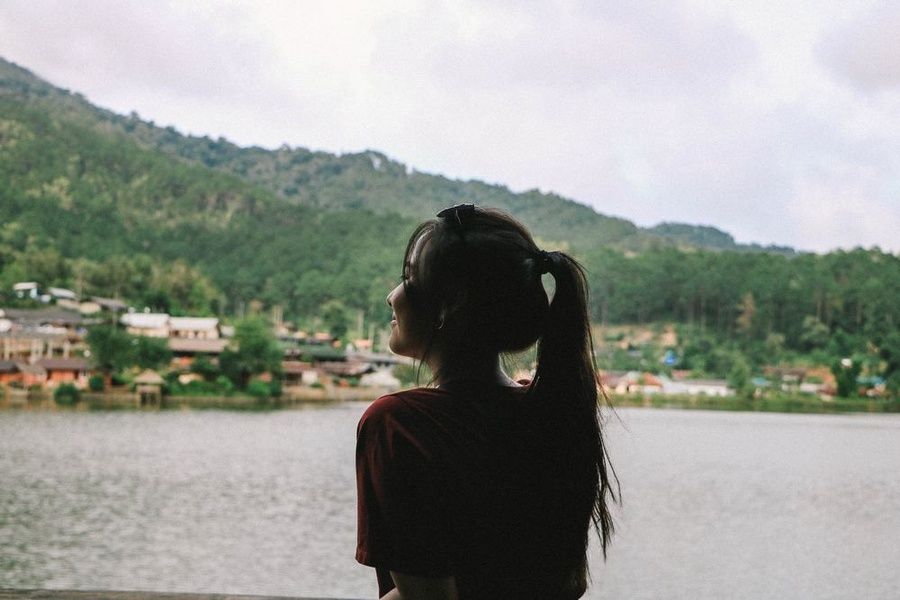 Thailand is an up-and-coming travel destination—it's gorgeous, affordable, and great for backpackers or families. As long as you take basic precautions to keep yourself safe and happy, you'll have an amazing trip!
Of course, you don't have to take our word for it. Get connected with a Thai local who can tell you all the ins and outs of safe travel in Thailand and pack your trip full of hidden gems—they'll even be available 24/7 to answer your questions while you're traveling.
--
Don't travel blindly—connect with a local to plan your trip. They'll design an authentic, immersive itinerary and will even provide 24/7 phone support in case you run into issues. Learn more.