Planning a trip to Thailand? Curious about what to pack and what to expect? We're here to help. Here are the answers to the most frequently asked questions about Thailand travel, from the big concerns to the little curiosities.
If you really want to be informed on your trip, the best thing to do is to connect with a Thai local. They'll plan you an authentic, immersive itinerary, answer any questions you have, and make sure you see the best of Thailand while you're there.

Q: Is it safe to travel to Thailand?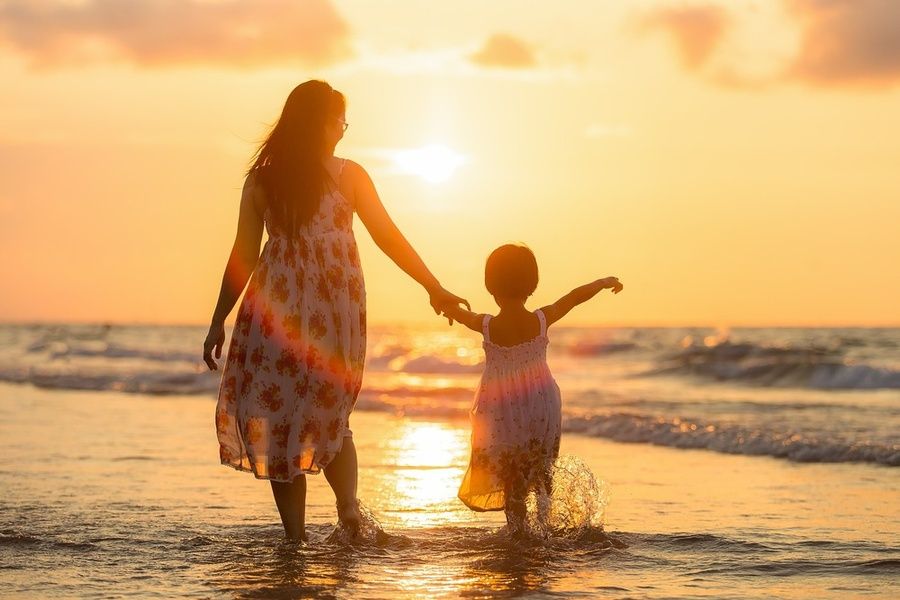 A: Yes! Tons of travelers visit Thailand every year, and all the popular destinations are perfectly safe. While there have been conflicts in the southern regions, they don't have any effect on safety in the rest of the country.
If you're visiting a major city, the biggest concerns are petty theft and public transportation scams—talk to a local to learn the best ways to keep your belongings and money secure.
Q: Do I need a visa to go to Thailand?
A: No—unless you plan on staying for a long time. According to the U.S. Embassy in Thailand, your passport will need to be valid for at least the next 6 months after you arrive, and you'll need a blank page for an immigration stamp. That stamp is your visa to stay up to 30 days!
If you're planning on staying more than 30 days in Thailand, you can apply for a tourist visa before you leave—you'll need to do that in person at the Thai Embassy or Consulate in the U.S.
Q: Do I need any special vaccinations?
A: Yes. If you're not already vaccinated for Hepatitis A and Typhoid, we recommend doing it before you leave—it's just the safest way to make sure you don't get seriously sick while you're traveling.
If you're traveling with babies or young kids, make sure they've had all their routine vaccinations before you go.
Q: Is it safe to drink the water in Thailand?
A: We don't recommend drinking water straight out of the tap. It might carry bacteria that could give you some nasty food poisoning—no one wants to spend their whole trip in front of the toilet, right?
Boiled or purified drinking water is fine, or you can stick to bottled water just to be safe. In most restaurants the ice is made from purified water, but you can always ask just to be sure before you order a drink on the rocks.
Q: What about the food—how can I avoid getting sick?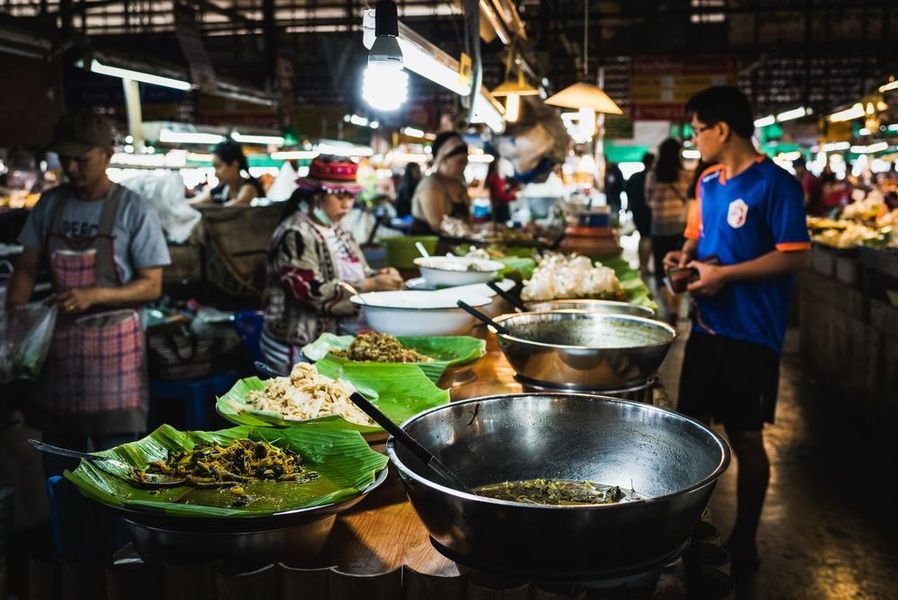 A: Any time you're eating unfamiliar foods, there is a chance of getting food poisoning—that's just a part of traveling. But there are some steps you can take to keep yourself healthy in Thailand, while still enjoying their amazing, diverse cuisine:
If you're eating street food, look for the busiest, most popular stalls.

Never eat food that has been sitting out—it's best if you can see it being made right in front of you.

Avoid raw fish, fruits, and veggies unless you're in an established restaurant with good reviews.

Carry hand sanitizer and put it on before you eat—it might seem nerdy, but it really makes a difference.
If you're worried about choosing the best places to eat, it can be really helpful to plan your trip with a local—they'll know exactly where to go and what to avoid.
Q: Should I worry about mosquito bites?
A: Mosquitoes can be super annoying in Thailand, but fortunately, they aren't very dangerous. There is a really low risk of malaria, and other mosquito-borne diseases like Dengue or Japanese Encephalitis are present, but not too common.
Still, you'll definitely want to avoid getting bitten just to keep yourself safe. We recommend packing a heavy-duty bug spray (think lots of DEET) and wearing long sleeves and pants in the early morning and evening. There are more mosquitoes during the rainy season—June to October—so be prepared if you're going to Thailand during those months.
Q: What's the currency in Thailand?
A: Thailand uses the Thai baht. The equivalent of $1 USD is just over 30 baht.
You can pay with your credit or debit card in Thailand, but we'd recommend always having some cash on hand, especially if you're going to buy food or souvenirs from a street vendor. You can exchange dollars for baht before you leave, or at the airport as soon as you arrive.
Q: What kind of adapter will I need for my electronics?
A: Thailand uses socket types A, C, F and O—those accommodate both American and European style plugs, plus one unique to Thailand. Because they use multiple types of sockets, we recommend getting a universal adapter for your phone or laptop charger. You'll also need to buy a voltage converter—they use 220V electricity in Thailand (here in the US, we use 120V). You can get an adapter and voltage converter online or in most travel goods stores.
Q: Is there Uber in Thailand?
A: No. As of April 2018, there is no more Uber in Thailand. But there is a similar ridesharing app called Grab. It works pretty much the same way as Uber, and operates in Thailand's main cities—it's more expensive than taking a taxi, but it's definitely safe and reliable.
Q: So, what's the best way to get around?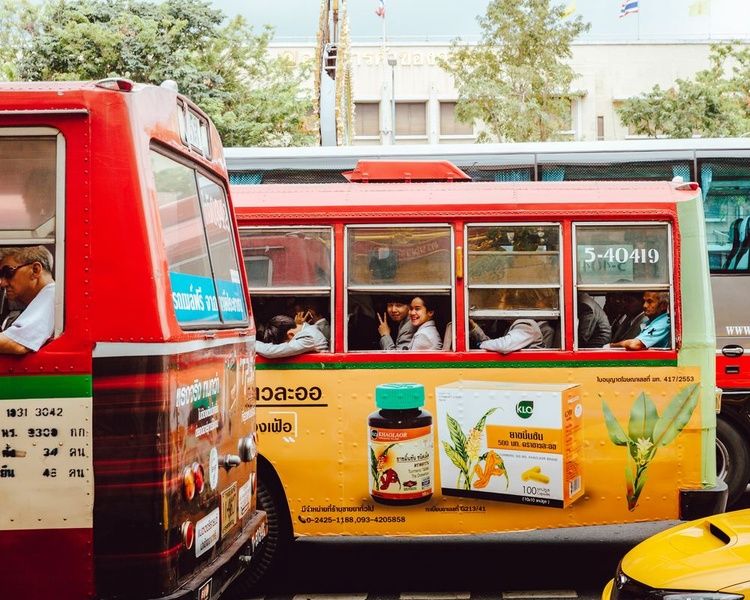 A: It depends on where you are and where you're going! Thailand has tons of transportation options. If you're traveling a long distance, like between cities or regions, we'd recommend booking a flight—there are plenty of cheap airlines, and it will save you travel time. You can also take a train, bus, or ferry (if you're going from the mainland to an island, and vice versa).
For traveling within cities, you can always flag down a taxi or tuk tuk (a motorized three-wheeled cart), but you should be careful to make sure you're not getting ripped off—the best way to do that is to track your route ahead of time and tell the driver which way you want to go, and to only get in taxis that use a meter. If you're staying in Bangkok, we recommend traveling by the new skytrain to avoid the crazy traffic.
Pro tip: The best form of transportation will vary depending on where you are. Plan your trip with a local to be sure you're making the best choice for your money and time.
Q: Speaking of taxis, what's the tipping etiquette in Thailand?
A: Travelers in Thailand are expected to tip in most situations. Here's a basic guide of tipping scenarios:
Restaurants:

at a sit-down restaurant, 10% of your bill is standard. You don't need to tip a street vendor.
Keep in mind that one Thai baht is only a tiny fraction of a dollar, so it really won't hurt your wallet to tip over the standard. The better you tip, the better service you can expect in the future!
Q: Can I bargain while I'm shopping?
A: In some places, yes. Bargaining or haggling down the price of clothes, goods, and souvenirs is expected in many of Thailand's street markets—especially markets that sell mainly to travelers.
But… haggling is actually not a part of Thai culture. When you're at a restaurant, food stall, or local market, don't try to argue over the price—that would be disrespectful. Haggling is only expected in touristy shopping areas.

Q: What should I pack?
A: Whatever you want—but keep it fairly modest. It can get really hot in Thailand, so you'll definitely want to pack shorts and tees. Even tank tops and sundresses are fine, but avoid anything you wouldn't wear into, say, a casual restaurant—that is, no bro-tanks or ripped shirts for the guys, and no low-cut tops or daisy dukes for the girls. Remember that you're in another country, with another culture, and you don't want to be offensive.
On that note, if you plan on visiting any of Thailand's gorgeous temples, you definitely need to dress modestly—long sleeves, pants, or skirts past the knee.
Q: What can I do if there's an emergency while I'm in Thailand?
A: If anything serious happens while you're in Thailand (if you get really sick, lose your passport, experience a robbery, etc.), the best thing to do is to call the U.S. Embassy in Bangkok: 02-205-4000.
We hope this helped! Thailand is an amazing travel destination, and as long as you're prepared, you'll have a life-changing trip.
--
Have more questions about Thailand? Get in touch with a Thai local today—they'll work with you to plan your whole trip, and be available 24/7 to answer your questions.