From the gleaming skyscrapers of Bangkok's bustling metropolis to the gently lapping waters of Phuket's white-sand beaches, Thailand is ripe for adventure. Discover the 15 essential things to do in Thailand, and though trying a fried cricket is not required, it is strongly encouraged!
Speaking of eating, don't just plan to stumble upon the very best satay in Thailand—have a Thai local tell you where to get it! To avoid all limp noodles (and humdrum activities), connect with a Thai local who will provide you with a personalized itinerary for a one-of-a-kind Thai adventure. Learn more.
#1: People-watch on one of Thailand's stunning beaches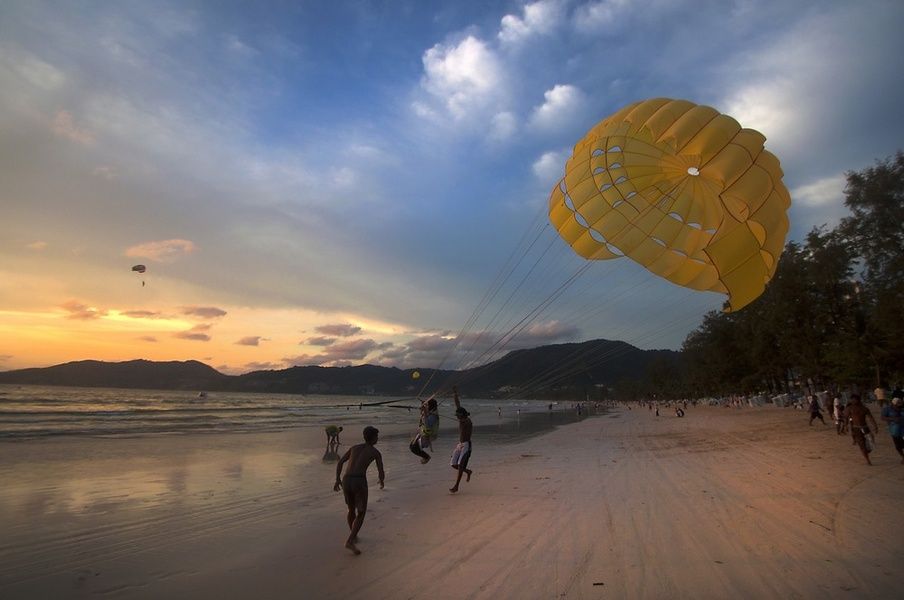 Imagine emerald green waters, dramatic jungle-topped cliffs, and soft white sand beaches. Thailand's coastline is a sunbather's dream, and it is also the country's playground! Embrace the coastal crowds and people-watch at one of Thailand's most entertaining beaches.
Just steps from the popular Patong Beach (on the famed west-coast island of Phuket) is an endless array of restaurants, bars, nightclubs, spas, and shops. Oh, and a boxing stadium. If you're visiting Thailand's east coast, head to Chaweng Beach, on the island of Koh Samui. Here, instead of pulling up a barstool, mosey on up to a lounge chair. With one eye on the waves and the other on the dance floor, you can catch some rays and revel at the same.
Pro tip: These beaches will give you a taste of Thailand's fun-loving reputation. Once you've had your fill, there are plenty of places to relax in seclusion. Connect with an insider for tips on finding the best undiscovered sandy stretches.
#2: Delight in the ornate details of a Buddhist temple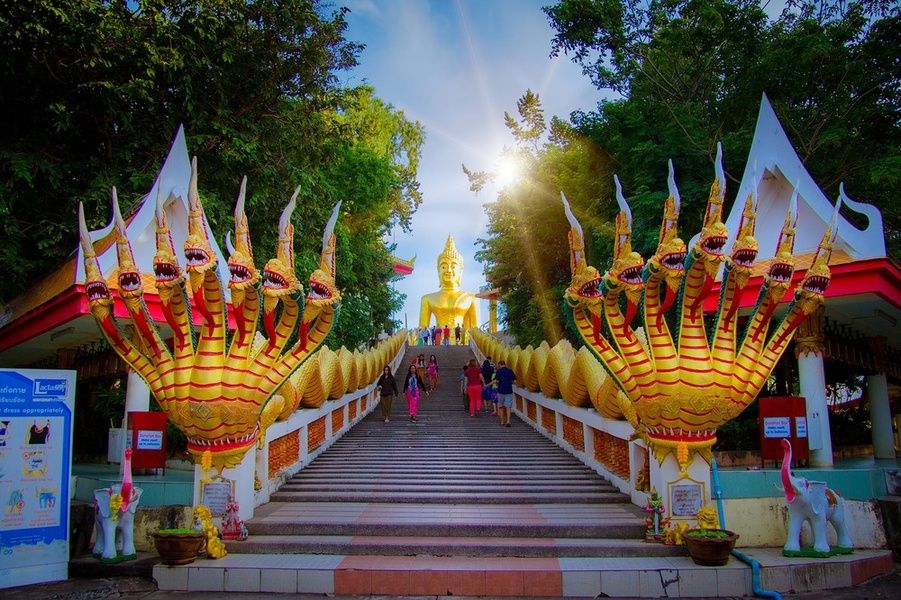 Though visiting all of Thailand's 33,000 active Buddhist temples would take a lifetime, exploring at least one is a must. More than 90 percent of Thailand's population practices Buddhism, making it a central part of the country's culture. Though no two temples are alike, these spiritual centers are marked by their vibrant colors, elaborate patterns, sparkling adornments, and, of course, impressive Buddha statues.
In Bangkok, visit the most important religious icon in the country, the Emerald Buddha, at the 18th-century temple Wat Phra Kaew. Or, at nearby Wat Pho, check out the Reclining Buddha, a golden statue that measures 150-feet long. In the northern city of Chiang Mai, visit Wat Phra That Doi Suthep, a beautiful gilded temple with a high perch and sweeping views of the surrounding mountain peaks. Lastly, your jaw will drop when you see the strikingly all-white Wat Rong Khun, a contemporary artist's renovation of an old temple in Chiang Rai.
#3: Party until the sun rises over Thailand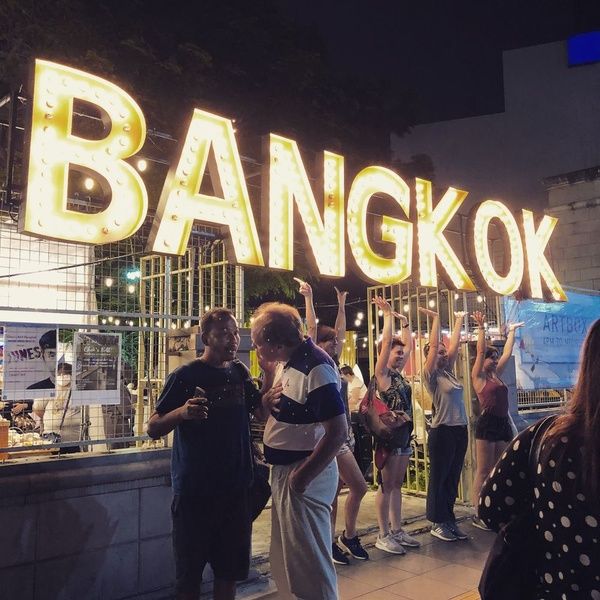 A country doesn't earn a nickname like the "Land of Smiles" through its world-renowned museums. Thailand is known for being a fun-loving nation—and a visit to this country would be incomplete without partaking in the party scene.
Mingle with backpackers from around the world on Bangkok's bar-lined Khao San Road or soak in the city's sights from one of the highest rooftop bars in the world, the swanky Sky Bar. Or, for Thailand's ultimate party, head to Koh Pha-ngan, an island off the east coast where thousands converge for Full Moon Parties, a bacchanalian beachside romp.
Pro tip: From Phuket's beachside bar scene to Pattaya City's risqué nightclubs, there's bound to be a Thai nightlife scene for you. Thailand is well-known for its red-light districts and go-go bars, which may or may not be your thing. Ask a local for advice on finding bars that fit your speed.
#4: Befriend an adorable Thai elephant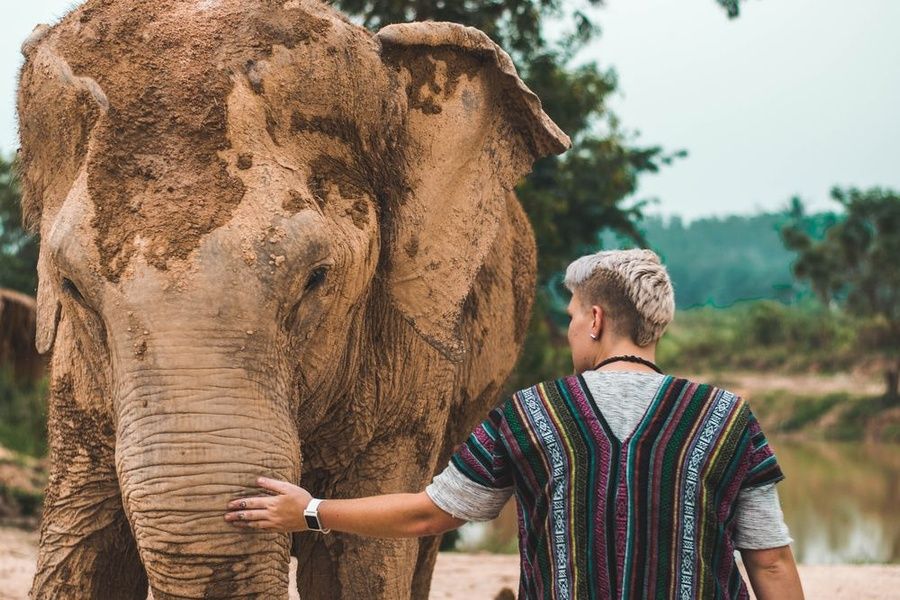 Interacting with Thailand's national animal, the beloved elephant, is a must on any traveler's itinerary. Head to Khai Yai National Park in central Thailand to see elephants in the wild. Or, check out the Elephant Nature Park, a rescue and rehabilitation center. Here, visitors can get up-close-and-personal by helping to care for these wise-eyed giants.
Pro tip: You may have riding an elephant on your bucket list, but there are some ethical issues with it. Get a local's take on the issue and suggestions on how to visit with elephants in the most sustainable and humane way possible.
#5: Tour Thailand with only a backpack in tow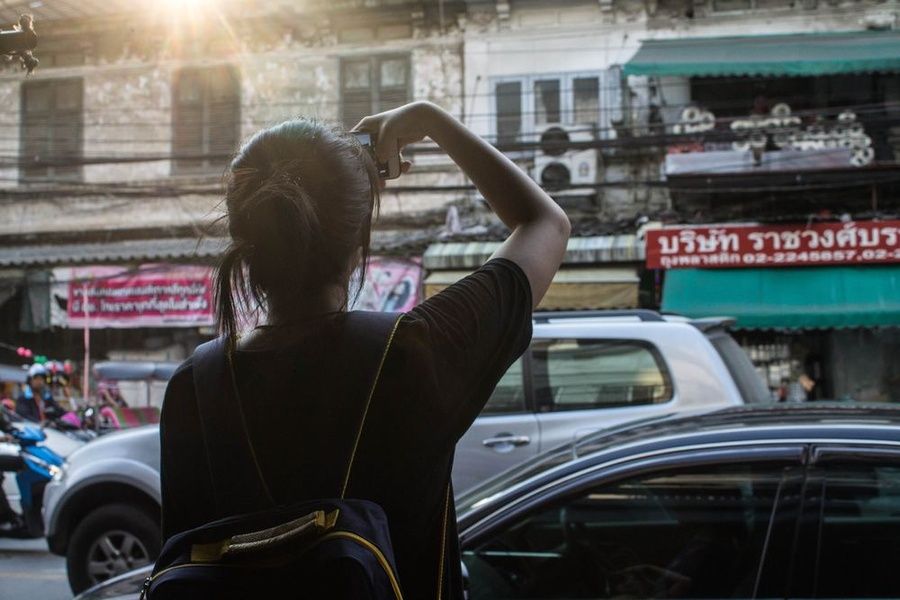 Thailand is a popular choice among backpackers, and considering the surf, sand, and friendly locals, what more do you need than a few swimsuits and some sunscreen? Cheap accommodations can be found throughout the country and Thailand's love for night markets means street vendors serving up cheap (yet delicious) eats are everywhere. Budget travelers have been able to venture their way around Thailand for as little as $20 to $30 a day.
Pro tip: If backpacking is your travel style, ask a Thai insider's advice on how far your budget can take you.
#6: Dive into Thailand's crystal clear waters
West coast, east coast—either one provides excellent scuba diving and snorkeling adventures in Thailand. The country's coastline offers as many miles of coral reefs as Bangkok offers neon-lit night markets. Snorkelers delight in seeing manta rays and sea turtles gliding by, while divers can swim alongside polka-dotted whale sharks, the largest fish in the sea. Visit the Similan Islands, part of a protected park off Thailand's west coast, for world-renowned scuba diving.
Pro tip: Thailand's government sometimes closes the Similan Islands to travelers to ensure their sustainability. A local can tell you more about what areas are currently accessible.
#7: Take to the water in a long-tail boat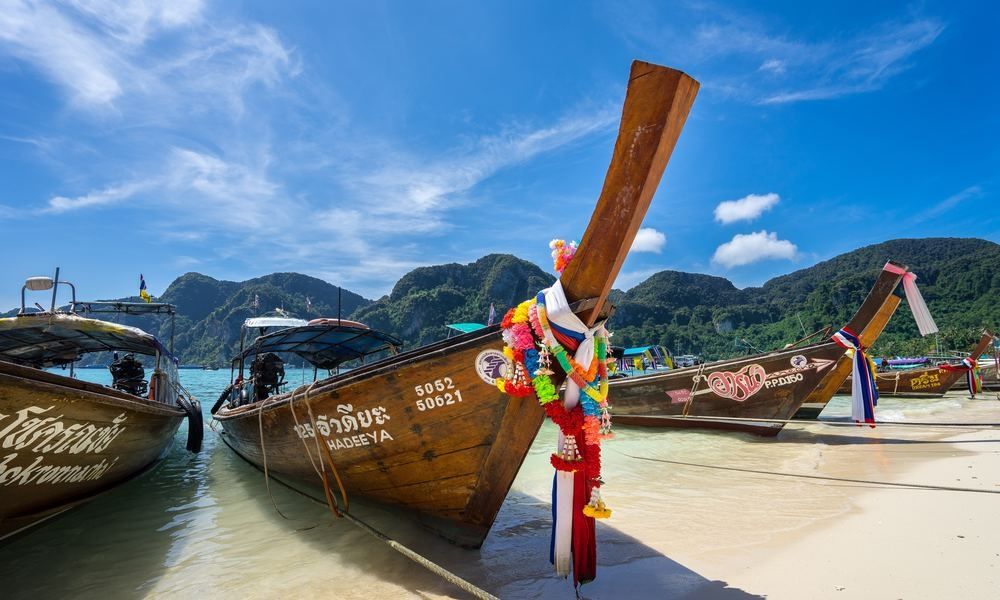 Like riding a gondola in Venice, getting on the water in a long-tail boat is a must in Thailand. These narrow, canoe-shaped vessels are often motorized, but also typically take on a makeshift design with precarious canopies and outboard motors. Oozing with local flavor, a long-tail boat is a perfect way to shop one of Thailand's floating markets, where anything from local produce to souvenirs can be bought from boats. Check out the most popular floating mall, Damnoen Saduak Floating Market, just outside Bangkok.
Pro tip: Not just made for urban waterways, long-tail boats are also great for exploring limestone caves and mangrove forests on the coast. Ask a local how to hire one while you're at the beach.
#8: Shop under the neon lights of a lively night market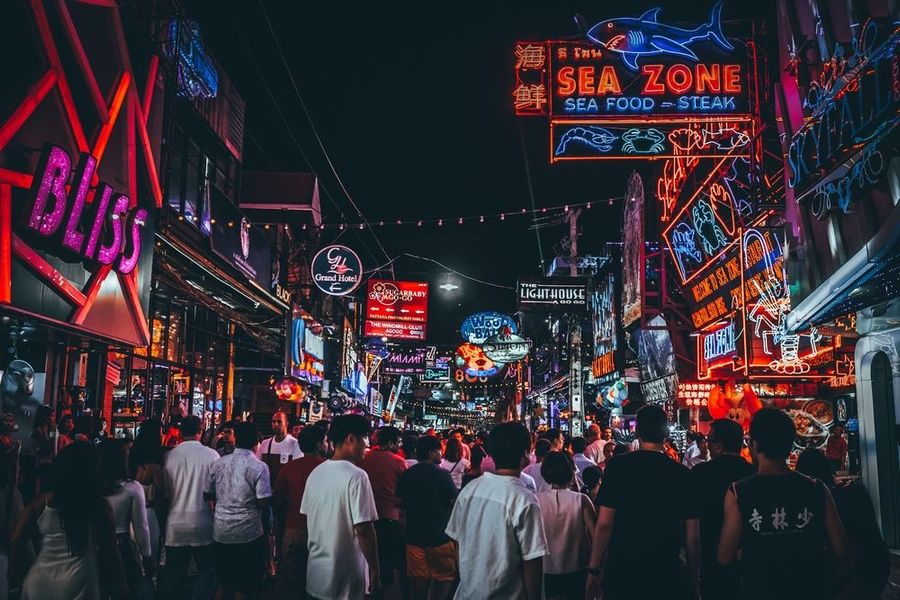 Browsing one of Thailand's night markets is the activity of choice after dark—these are not your grandmother's flea market! No matter which city you are in, you are bound to find a night market buzzing with youthful crowds and brightly-lit rows of enticing stalls. Practice the art of haggling by stocking up on souvenirs at Bangkok's Patpong Night Market or peruse the racks for one-of-a-kind vintage finds at the trendy JJ Green Market.
Pro tip: Thailand's cities have several night markets, and while most offer a combination of shopping, drinking, and dining, they each have their own vibes. Ask your local which market best fits your style.
#9: Visit Thailand's royal family at the Grand Palace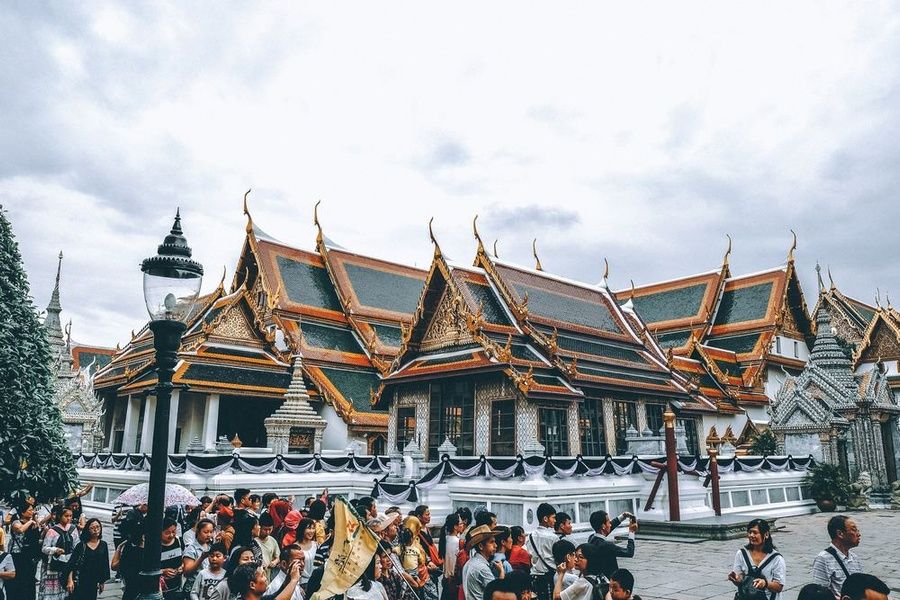 Built in the 18th century, the Grand Palace is the ceremonial home of the Thai monarchy (so picture a much, much more vibrant version of London's Buckingham Palace). The palace is also the most recognizable landmark in Bangkok. From gilded pagodas to mosaic-filled pavillions, the Grand Palace is bursting with color, pattern, and design.
Fun fact: The Grand Palace is also home to the Emerald Buddha, the most sacred religious icon in Thailand. The Buddha's temple is flanked by an army of demon guards as tall—and impressive—as the building itself!
#10: Peer down on Bangkok from a glass-floored observation deck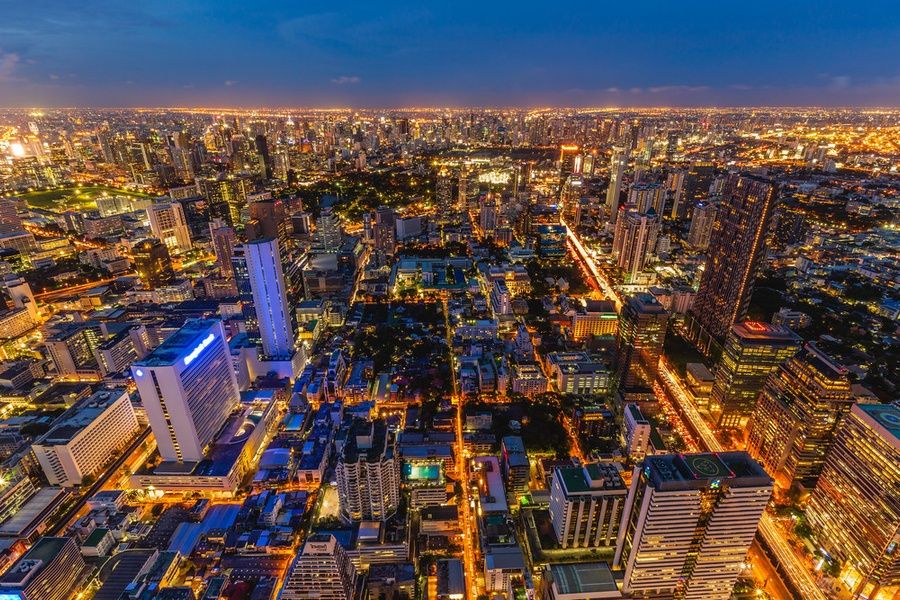 Sure, just being in Thailand is likely to make you feel like you're walking on air, but in Bangkok, you can actually walk on air. The capital city's business district boasts an ultra-modern skyscraper impressively named King Power MahaNakhon. And on the 78th floor, you can step out onto a glass-floored observation deck for a 360-degree view of the glittering metropolis below. Then, steady your nerves with a cocktail on the 63rd floor's rooftop bar.
#11: Cling to the side of a cliff for a spectacular ocean view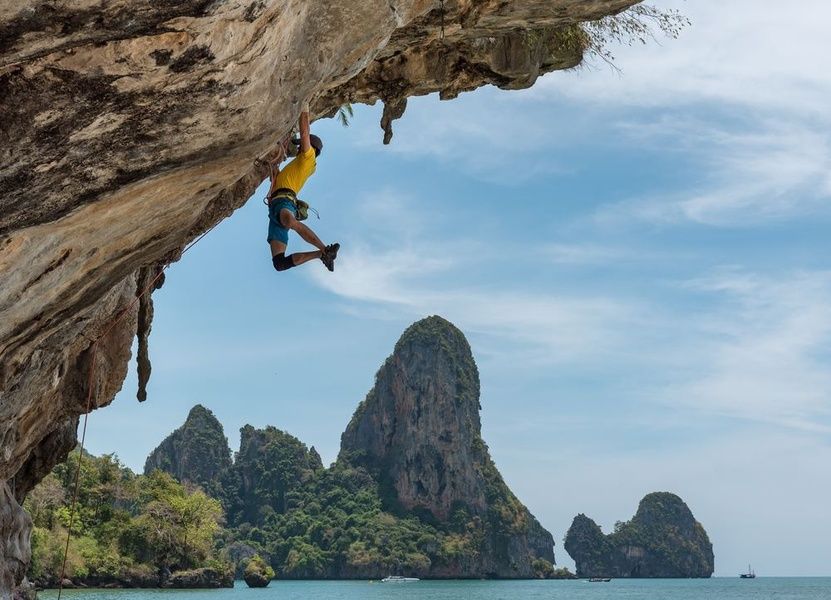 Thailand's coastline is marked by dramatic limestone cliffs with sheer drops that plunge beneath the ocean's surface. Not only do these outcrops give the beaches a unique look, but they are also a rock climber's dream. And the reward for scaling an almost completely vertical rock wall is a spectacular view of jade green waters as far as the eye can see.
Pro tip: Railay Beach is the top destination for thrill-seeking climbers. All levels are welcome — ask your local contact for the best company to use based on your experience.
#12: Eat all of the Thai street food—fried crickets included!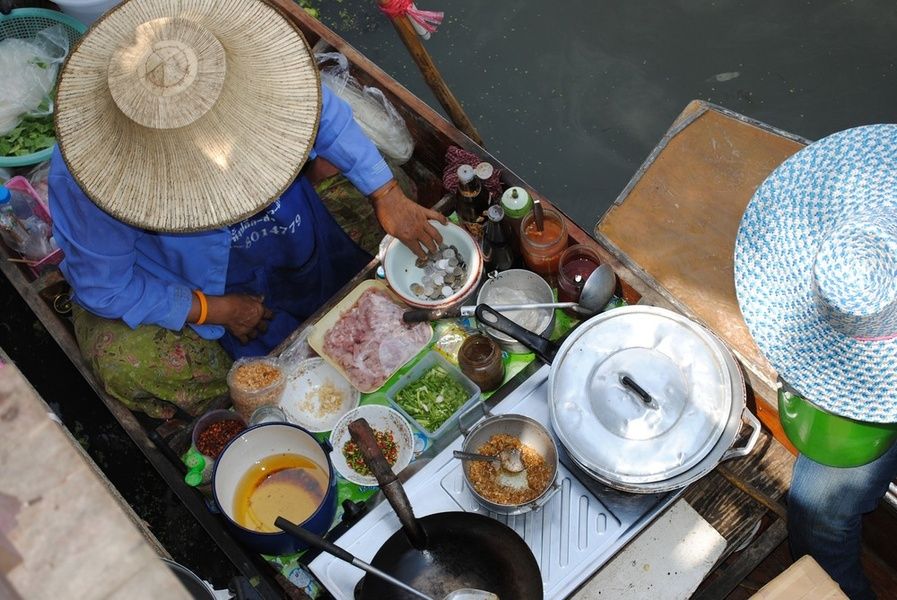 Warning: Thailand will ruin your local pad thai take-out for good. But this is a price worth paying. Especially considering most of the street food in Thailand will only cost you a dollar or two. This country is known for its incredible flavors—from spicy to sweet, you will not leave disappointed.
Try som tam or pounded papaya salad; this umami-bomb is a delicious combination of salty (from the peanuts and fish sauce) and sweet (from the shredded papaya, carrots, and tomatoes). You're also going to want noodles—skinny, fat, wheat, egg, rice—eat them all. And be sure to let your adventurous appetite take over. Crickets are a delicacy here—so pop a fried one in your mouth and think of that salty, crispy treat as nature's potato chip.
Pro tip: You'll see street vendors chopping, stir-frying, and steaming every which way you turn. The only way to separate the best from the rest is to consult a local foodie.
#13: Sit ringside at a Muay Thai fight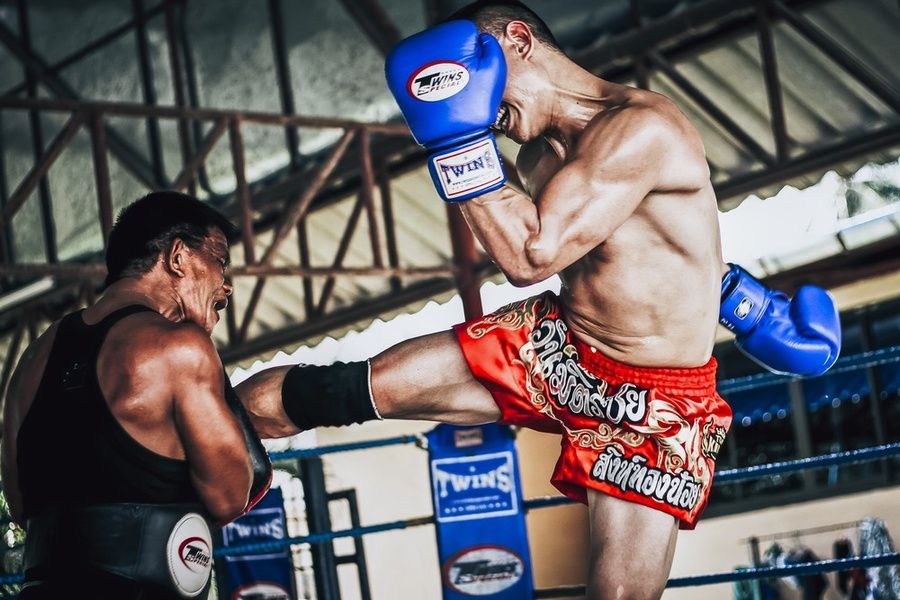 Muay Thai, or Thai boxing, is a national sport; don't miss the chance to see this high-energy ancient martial art in person. Thailand's fiercest fighters often combat in Bangkok's Lumpinee Boxing Stadium, which is operated by the Royal Thai Army and supports military expenses. If you'd rather get a work out (and a wicked roundhouse kick), take a Muay Thai training class at Bangkok's Chacrit Muay Thai School.
#14: Make a wish at the Loi Krathong Festival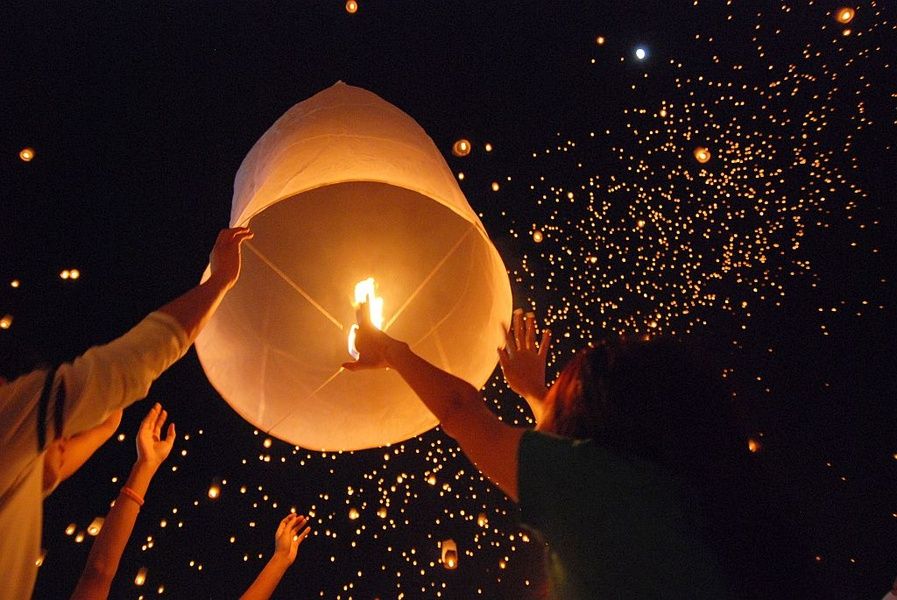 Picture a still blue body of water—a reflection of the full moon is the only thing that breaks its glassy surface. Then, imagine a fleet of thousands of small, softly glowing boats floating out onto the water all at once. This is Thailand's Loi Krathong Festival, and it is a sight to behold.
This Thai tradition is celebrated throughout the country and typically takes place in November. Festival-goers light incense and place it on a handmade boat, often decorated with flower petals of every hue. They then release the luminous boats out onto a river, lake, or ocean. The gesture honors the importance of water to all living things and is often accompanied by a whispered wish.
Pro tip: If you want to double down, celebrate Loi Krathong in the northern city of Chiang Mai, where a simultaneous festival, called Yi Peng, calls for the release of thousands of orange lanterns into the sky.
#15: Get your heart racing with a ride on a
tuk tuk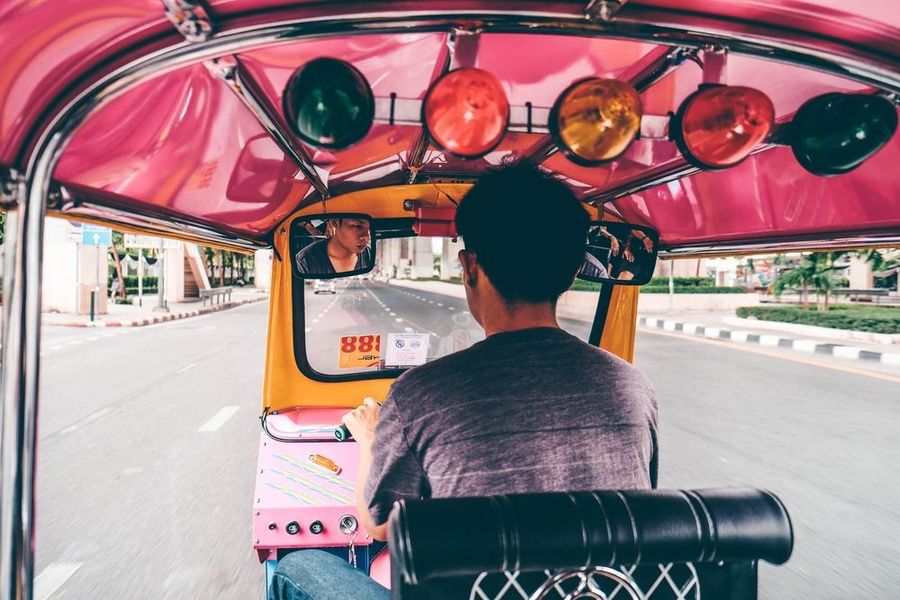 Thailand is an exhilarating country with lots to see and experience. What better way to get your bearings (and quickly get from one activity to the next) than to weave through traffic in an open-air tuk tuk? Tuk tuks are Thailand's emblematic mode of transportation and well-loved by travelers. These open-air motorized scooters feature three wheels, a driver up front, and a thrilling way to see Thailand's vivacious city streets.
--
These 15 things to do in Thailand are a great start. But for a truly immersive experience, connect with a local to plan your trip. They'll built a custom itinerary based on *your* interests and *their expertise", which means you'll see the "Land of Smiles" through the eyes of someone who actually lives there. Why see Thailand like a tourist when you could see it like a local? Learn more.