Thailand is an amazing destination for travelers of all kinds. You'll find stunning sandy beaches, lush tropical islands, ancient temples, and bustling cities overflowing with color and culture. Can't decide where to stay when you visit Thailand? We're here to help! Here are 13 of the very best places to stay in Thailand this year—whether you're looking for a secluded tropical getaway or a lively cultural hotspot.
Want to make the most out of your stay in Thailand? Connect with a Thai local to plan your trip—they'll set you up with the perfect itinerary, answer all your questions, and help you see the *real* Thailand. Learn more.
#1: Bangkok: Thailand's vibrant, bustling capital
It would be impossible to talk about Thailand travel without mentioning Bangkok, the colorful capital city that draws in travelers from all over the world. Bangkok is home to some of Thailand's most important temples and historic sites, but it's better known for its lively streets and culture. While you're there, cruise through the Nang Loeng market for some tasty fried snacks and seafood, see the famed Golden Buddha (Wai Traimit), and explore the best of Thailand's active nightlife.
Pro tip: There's a lot to do in Bangkok (like, a lot) so plan your trip with a local to make sure you don't miss out on anything amazing.
#2: Phuket: a totally unique island paradise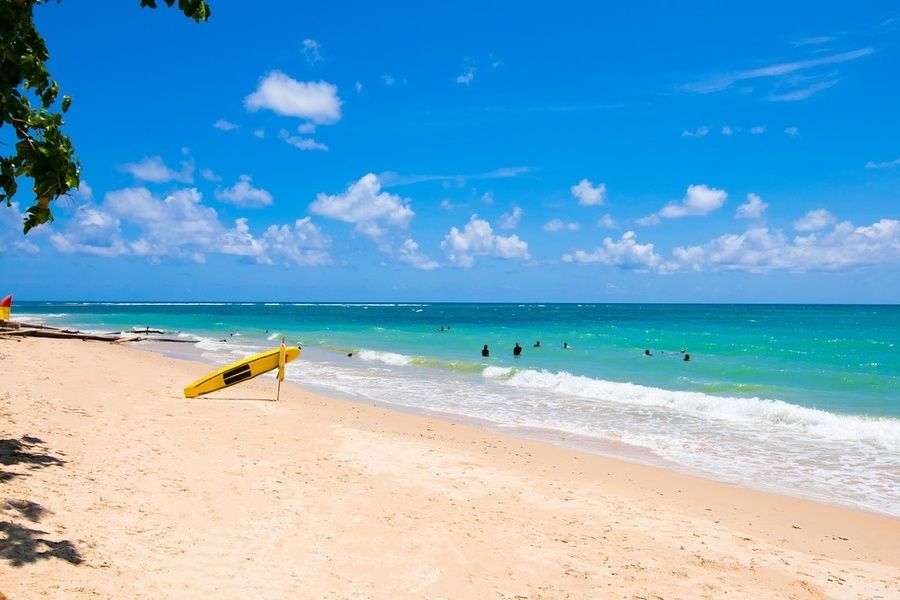 Phuket is a tropical forested island off Thailand's southern coast, in the Andaman Sea. It has a reputation as a tropical paradise for travelers, but there's way more to Phuket than just beaches and luxury resorts. In Phuket city, you'll find a colorful blend of Indian, Arabian, and Chinese cultures—and that diversity comes out in the city's incredible architecture and cuisine.
You can also visit an awesome ethical elephant sanctuary in Phuket or have dinner at one of Asia's best gourmet restaurants. If you're looking for the best combination of urban culture and tropical scenery, Phuket Island is the place to stay!
#3: Chiang Rai: a trendy city in Thailand's wild green north
Chiang Rai is a province in the north of Thailand, close to the borders of Laos and Myanmar. It's a great place to see some stunning natural scenery and wildlife—we recommend visiting the elephants at an ethical elephant center or camping in a luxury tent in the forest. Chiang Rai city is known as a hipster paradise, with some incredible street art, trendy restaurants, and an up-and-coming nightlife.
You can stay in a relaxing hotel or resort, or make new friends in a charming hostel or guesthouse. See the gorgeous White Temple (Wat Rong Khun) while you're there, but watch out—it's full of curious monkeys. Chiang Rai is an awesome destination, but it's a little off the beaten path, so you might have a tough time figuring out what to do and see on your own—connect with a local to see a unique side of this incredible spot.
#4: Chiang Mai: beautiful temples and stunning scenery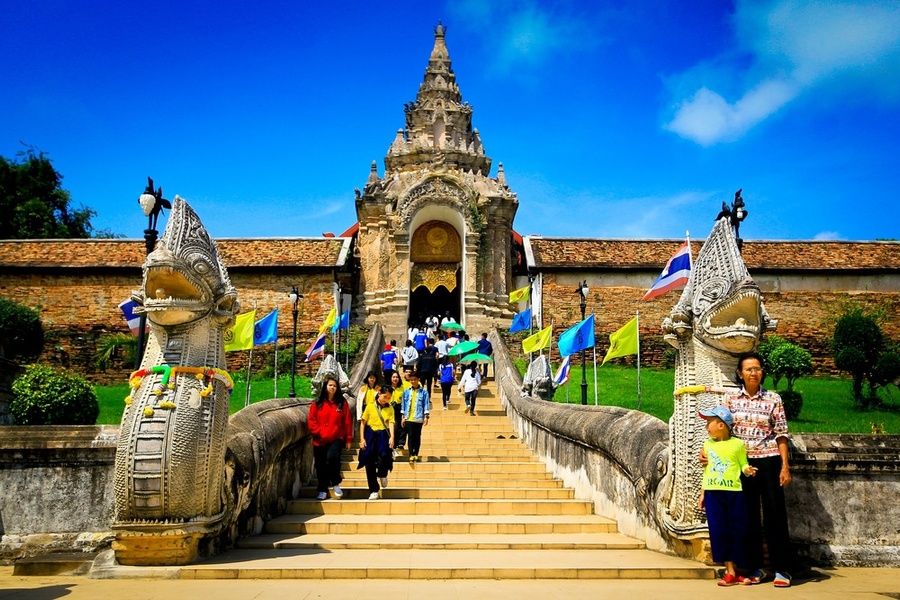 Not far from Chiang Rai is Chiang Mai, Thailand's (unofficial) second city. This place is absolutely gorgeous, with some insane temples and green rural scenery all around. If you're up for an active day, rent a bike and go cycling through the expansive rice paddies outside the city center. Interested in a more stationary adventure? Try some of Thailand's best cuisine in Chiang Mai—it's a landlocked province, so you'll find dishes packed with flavorful meats and fresh herbs. Peaceful, charming, and much less chaotic than Bangkok, Thailand's second city is an awesome destination for families.
#5: Hua Hin: a luxurious coastal retreat
Hua Hin is a province along the Gulf of Thailand, bordering Myanmar. If you're looking for a relaxing, comfortable vacation, this is definitely the place for you—Hua Hin is home to luxury resorts and vineyards. You can lounge on the beach, play a round of golf surrounded by misty green mountains, or explore the countryside by tuk-tuk or motorbike. Historically, Hua Hin has been a favorite vacation spot for Thai royalty—while you're there, you deserve to live like royalty, too.
#6: Koh Chang: a lush tropical island without the crowds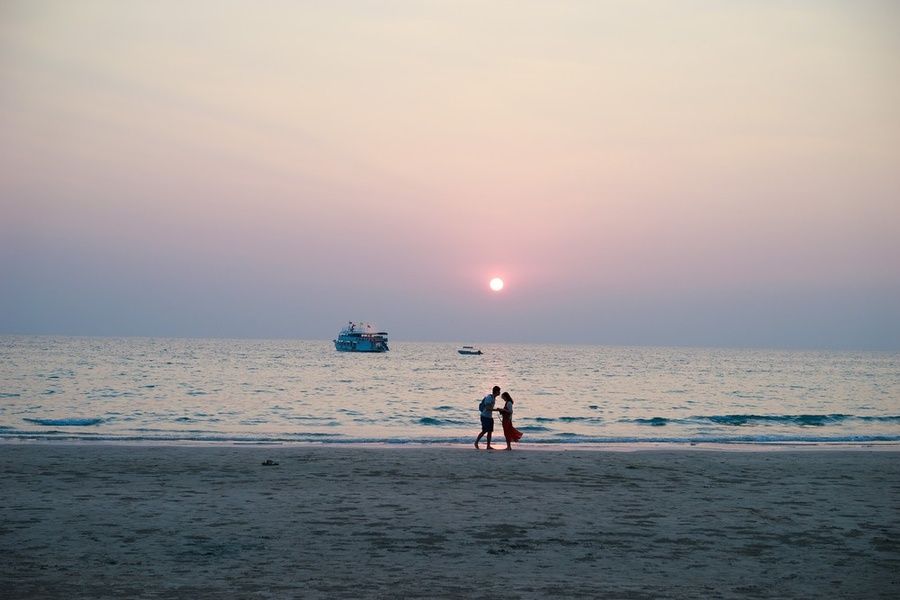 Koh Chang is another gorgeous island destination, packed with tropical green forests and sunny beaches. It's toward the eastern coast of the Gulf of Thailand, near the Cambodian border. The island is becoming a super popular travel destination for locals and foreigners alike—people come for jungle trekking, elephant encounters, scuba diving, and snorkeling. High-end resorts on the island offer dining, nightlife, and comfy rooms at a killer price. Koh Chang is a great place to see Thailand's tropical beauty without the crowds, but it's becoming more popular every year, so plan your trip soon!
Pro tip: Elephant tourism can be a life-changing experience. There are tons of elephant sanctuaries to visit on Koh Chang, but it's super important to choose an ethical place that doesn't harm the animals or their environment—plan your trip with a Thai local to know which elephant sanctuaries are best, and see elephants the right way!
#7: Pai: a foodie's dream in Thailand's rolling green hills
Pai, in the north of Thailand, is a super charming small town nestled in the green hills and rice paddies of Thailand's rural north. It's definitely off the beaten path, but considered one of Thailand's emerging travel destinations. Why do we love Pai? For one, the wild scenery, speckled with untouched lakes and waterfalls, can't be missed. For another, Pai is an absolute culinary paradise. Stroll along the charming main street for seafood and curry samples, visit some local eateries, and be sure to try laab—a traditional northern Thai dish of minced meat and herbs.
#8: Khao Yai National Park: camping, hiking, and wildlife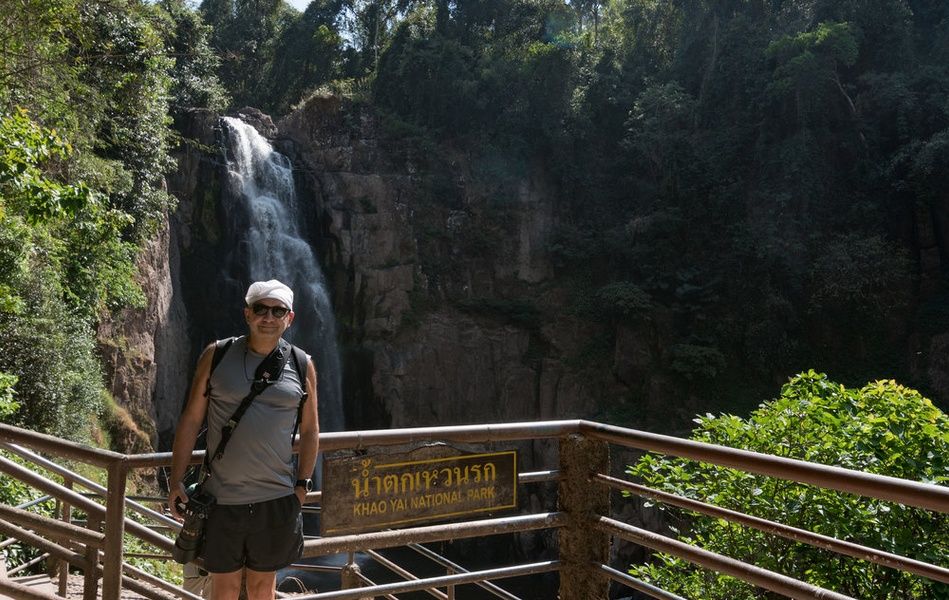 Want to get lost in nature while you're in Thailand? Khao Yai National Park is the place to go. It's Thailand's first national park, and the best place to see wildlife like elephants, macaques, gibbons, and otters in their natural habitat. Beautiful grasslands, trickling streams, and cascading waterfalls cover the landscape.
You can get to Khao Yai in a quick day trip from Bangkok, but we'd recommend spending more than just a day there—hotels and campsites are available inside the park (seriously, you can't imagine a more beautiful setting for your morning coffee). Talk to your Thai local to find the best accommodation and see everything Khao Yai has to offer.
#9: Koh Lipe: a tiny tropical paradise
Koh Lipe is a small island off the coast of southern Thailand. It has three sunny public beaches, one main street, and plenty of high-end resorts and hotels. It's the perfect place to set up your home base while you explore the surrounding Tarutao Archipelago, where you'll find jungles brimming with wildlife, sandy shores, and crystal clear blue waters.
While you're on the island, you can relax on the pristine Pattaya beach or go bar hopping along the car-free walking street. Even though the island is small, you'll still find comfortable accommodation in a hotel or guesthouse. Koh Lipe is the ultimate destination for families, backpackers or anyone who just wants to soak up some tropical sunshine.
#10: Phi Phi Islands: Thailand's most popular island getaway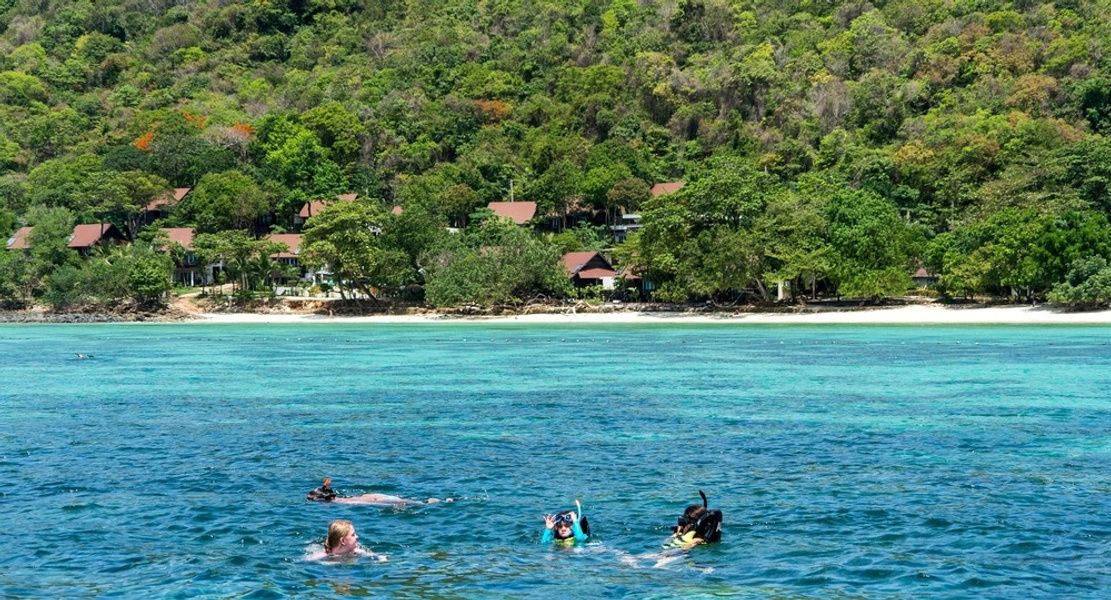 Not far from Phuket (about 45 minutes by speedboat) you'll find the Phi Phi islands, a volcanic island chain in the clear blue waters of the Andaman Sea. This is one of the most popular destinations in Thailand for young travelers—it's perfect for island hopping, staying in lively hostels, and meeting other backpackers. These days Phi Phi is leading the way for sustainable tourism in Thailand—you can learn about marine life and the importance of preserving it while you're there.
We'd definitely recommend Phi Phi for a traveler looking to have fun and meet new people, but because it's so popular, it might not be the best destination for someone in search of a quiet island vacation.
#11: Koh Samui: resorts, beaches, and jungle trekking
Not interested in the crowds and craziness of Phi Phi? Koh Samui, Thailand's second-largest island, is a gorgeous tropical destination with something for everyone. You can visit Buddhist temples, walk through quaint bamboo villages, and explore the tropical jungles. There are a lot of great restaurants and bars along the coast—the nightlife can get pretty fun, but the island overall has a much more laid-back and casual vibe than Phuket or Phi Phi. We recommend taking a day trip by boat to Ang Thong National Park, a stunning and mostly untouched island chain not far away.
There are a lot of different accommodation options on Koh Samui, ranging from ritzy resorts to budget hostels, so you'll definitely want to plan your trip with a local to choose the best spot for you.
#12: Krabi: for foodies, explorers, and adventure junkies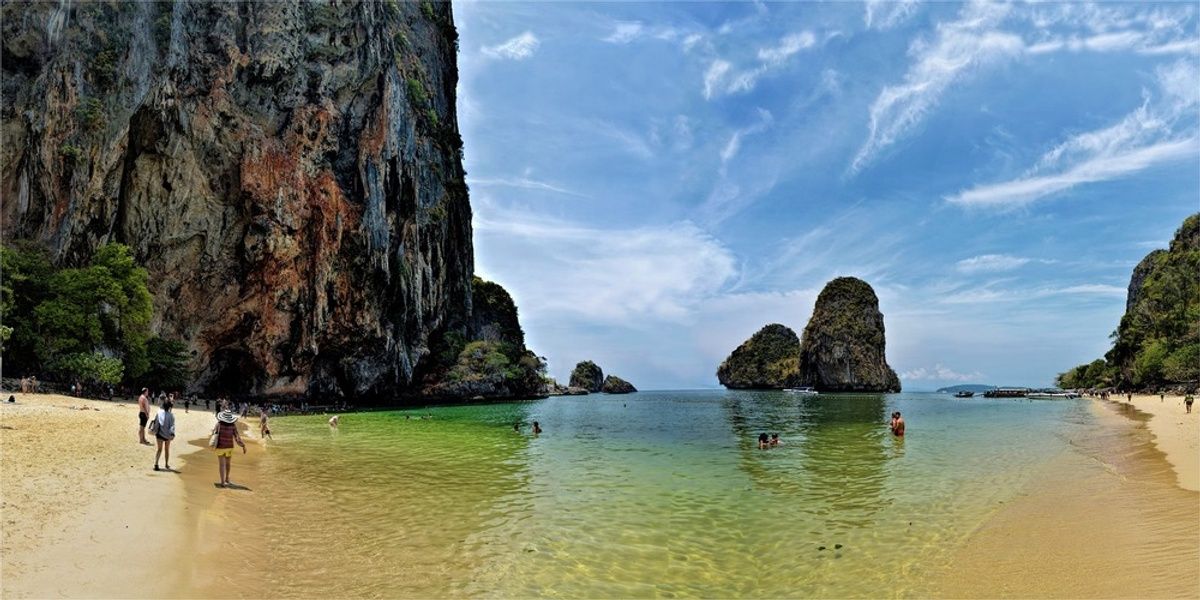 Krabi, a province on the southwest coast of Thailand, offers plenty of activities for every traveler. It's super close to Phi Phi, as well as Hong and Poda islands—perfect for scuba diving and day trips on a rented speed boat. In the heart of Krabi town, you'll find a vibrant street market with some amazing eats (fiery red curry with chicken is a must-try). For adventurous travelers, there's a crazy treetop jungle gym in the Krabi forests, where you can get a stunning view as you soar through the trees. Our recommendation? Take a kayak excursion around the coast to see the towering limestone cliffs and hidden lagoons.
#13: Ayutthaya: an ancient city packed with history
Just outside of Bangkok is the ancient city of Ayutthaya, a UNESCO world heritage site and breathtaking travel destination. It was once the capital of the Siamese Kingdom—today, visitors can explore the crumbling remains of temples, statues, and ancient palaces. It's an important site to Thai Buddhist culture, and the perfect stop if you're interested in Buddhism and the history of Thailand. Be sure to visit the ancient Wat Phra Si Sanphet monastery while you're there for an enlightening journey back in time.
--
Whether you're looking for a relaxing beach vacation or an exciting cross-cultural experience, you'll find it in Thailand. Once you've picked your ideal destination, connect with a Thai local to help you plan your trip—they'll keep you informed about the area you're visiting and will be available 24/7 to answer your questions.