Foodie? Beach bum? Explorer? History buff? All of the above (that's a yes from us, dog...)? It really doesn't matter what kind of traveler you are—there are incredible places to go in Puerto Rico for every type of traveler. Check some out below, and if you still have questions after reading don't hesitate to get in touch with us!
Want to explore Puerto Rico differently? Have a local plan your trip.
Places for the Outdoor Adventurer
#1: El Yunque—the USA's only tropical rainforest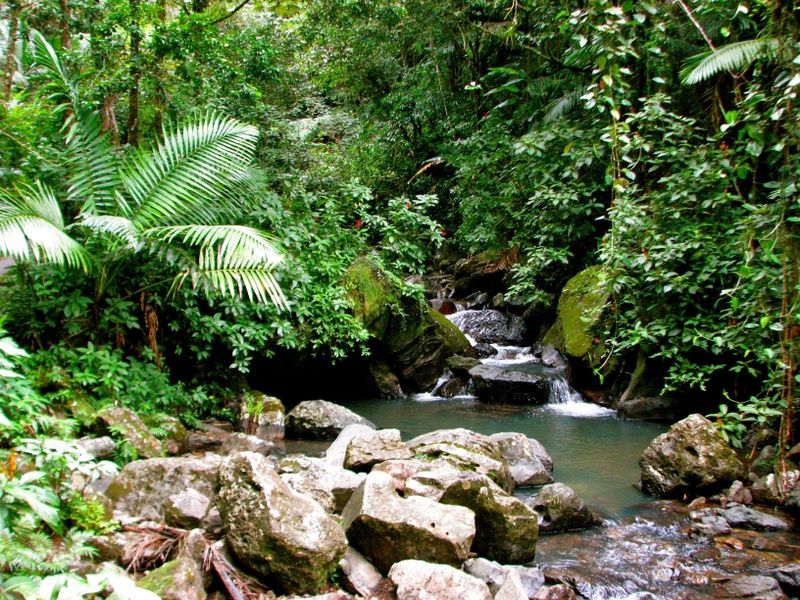 Did you know that there was a tropical jungle in the US? We didn't. But now we do, and it's incredible! Stop by El Yunque for its unparalleled trekking, bird watching, and zip-lining opportunities.
#2: Gozalandia Waterfall—a hidden wonderland
Close to the town of San Sebastian, this stunning waterfall (actually two waterfalls, but who's counting) and the swimming hole it feeds are a quick hike in through the jungle and so very worth the trek.
#3: Mosquito Bay—the world's brightest bioluminescent lagoon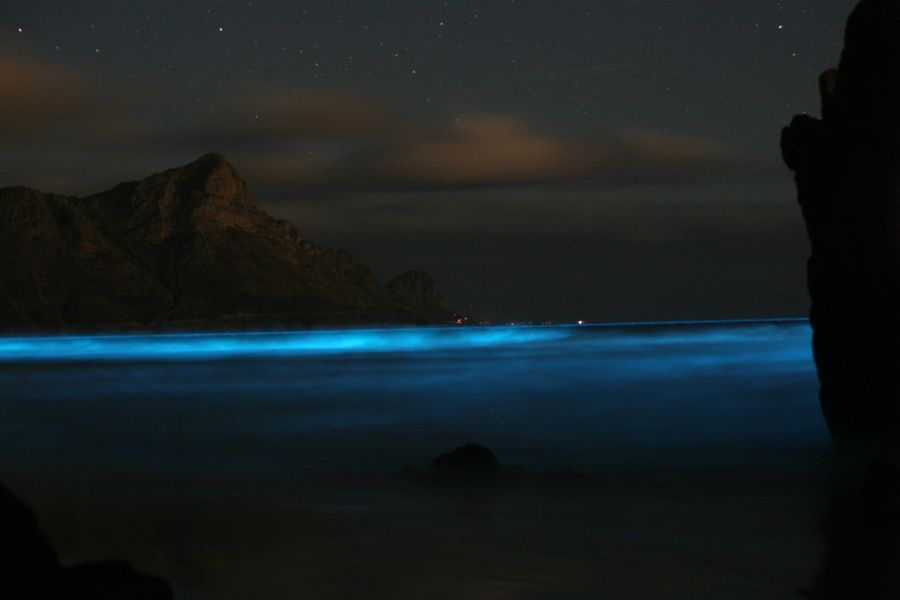 You can't go to Puerto Rico and not go to Mosquito Bay. One of the island's 3 bioluminescent bodies of water, Mosquito Bay is known to shine the brightest. It's an absolute wonder to behold, and as it's on Vieques, an easy trip from Puerto Rico proper. Talk to a local Hero about reserving a kayaking trip to check it out.
#4: Monkey Island—an actual island run by monkeys
Okay, that might be a little bit of an exaggeration, but it's basically true. Cayo Santiago, an island off the coast of Puerto Rico proper, is inhabited only by a massive tribe of rhesus monkeys. It's a long story as to how they got there, but the important part is this: you can kayak out to see them for yourself.
#5: Guaniquilla Nature Reserve—mangrove forests, coral reefs, and beaches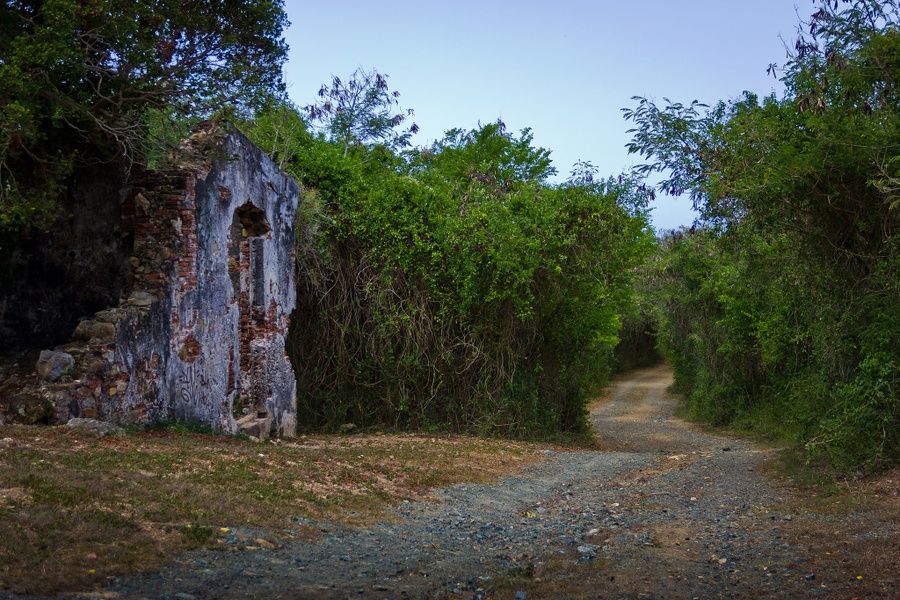 Adjacent to Playa Sucia, the Guaniquilla Nature Reserve is a remote wonderland. Not many people venture down to the Cabo Rojo peninsula—so its mangrove forests, endless beaches, and massive coral reefs are yours to explore.
#5: Rincon—incredible surfing and diving
Rincon is often hailed as the best surf spot in the Caribbean. Of course, that means it does attract a lot of Gringos—but the phenomenal surfing, snorkeling, diving, and swimming more than make up for it. Think of it as Puerto Rico's personal "beach town".
Places for the Off-The-Beaten-Path Explorer
#1: Ponce—the Jewel of the South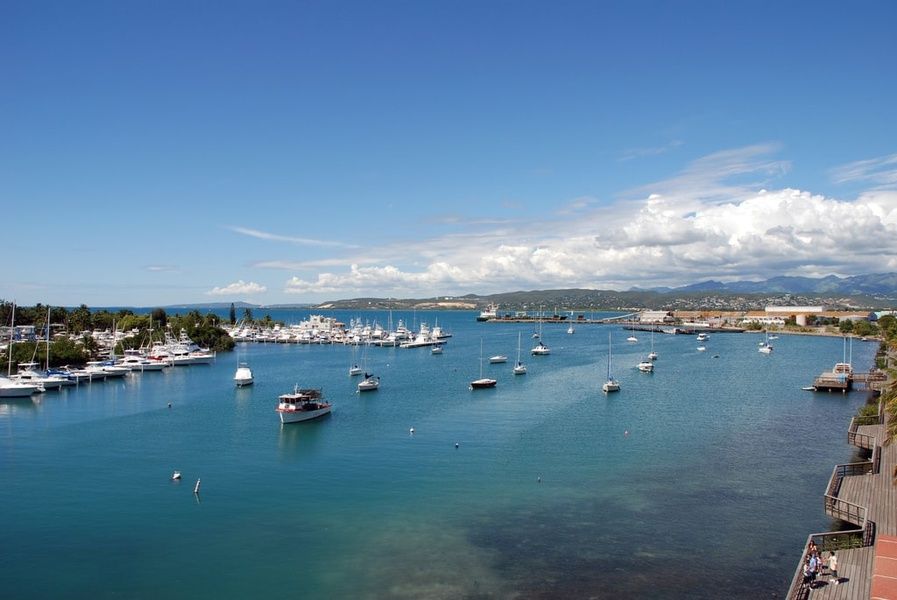 Not many people go to the town of Ponce, but they should—its gorgeous art nouveau architecture, incredible museums, and awesome year-round festivals make it a total must-visit.
#2: Isabela—where the locals vacation
The town of Isabela has a booming tourism industry—just not from mainlanders! Most of the people who come to Isabela to enjoy its rainforest, lake, underground rivers, famed wildflowers, and incredible beaches are actually other Puerto Ricans. How's that for a hidden gem?
#3: Culebrita Island—an almost-unknown paradise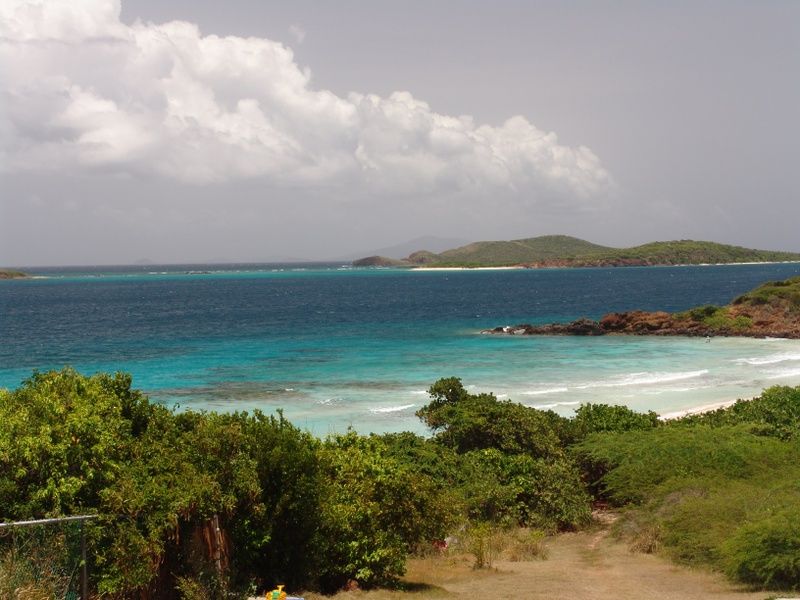 Though Isla Culebra is well-known for its fantastic beaches (you can read more about that below), its tiny twin, Culebrita, isn't often visited. That said, it's uninhabited, and possibly one of the most beautiful places in Puerto Rico.
#4: Cueva Ventana—the cave you
haven't
heard about
While everyone knows about The Rio Camuy cave park, not many people know about Cueva Ventana. Up in the Arecibo region, this cave is less accessible, but possibly even more beautiful. Plus, while Rio Camuy is still closed for hurricane rehabilitation, Cueva Ventana is safe to visit right now.
#5: Observatorio de Arecibo—an awesome landmark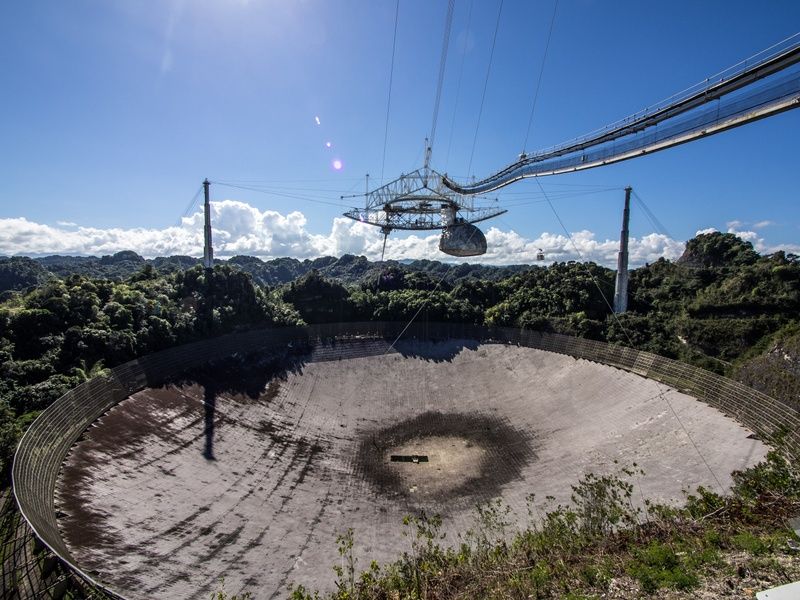 If you're looking to see something really cool and a bit off the beaten track, you need to go to the Observatorio de Arecibo. Once the largest telescope in the world, this landmark was even featured in the James Bond film (and video game, shout-out '90s kids) Goldeneye. Pretty cool, eh?
#6: Fajardo—a town with more to it than you think
Though many people think of it just as a jump-off point to go to Culebra or Vieques, Fajardo is an awesome town in its own right. It's got incredible beaches, great culture, and one of the most beautiful lighthouses in the world. Oh, and did we mention the bioluminescent lagoon?
Places for the Foodie
#1: Lote 23—a food truck paradise in the heart of San Juan
If you're looking for the best street food in Puerto Rico, Lote 23 is where it's at. This gathering of food trucks and kiosks is a local institution; from haute cuisine to traditional Puerto Rican staples, you can find everything and anything here. Make sure to a visit on your personalized trip plan.
#2: The Pork Highway—the most delicious road in existence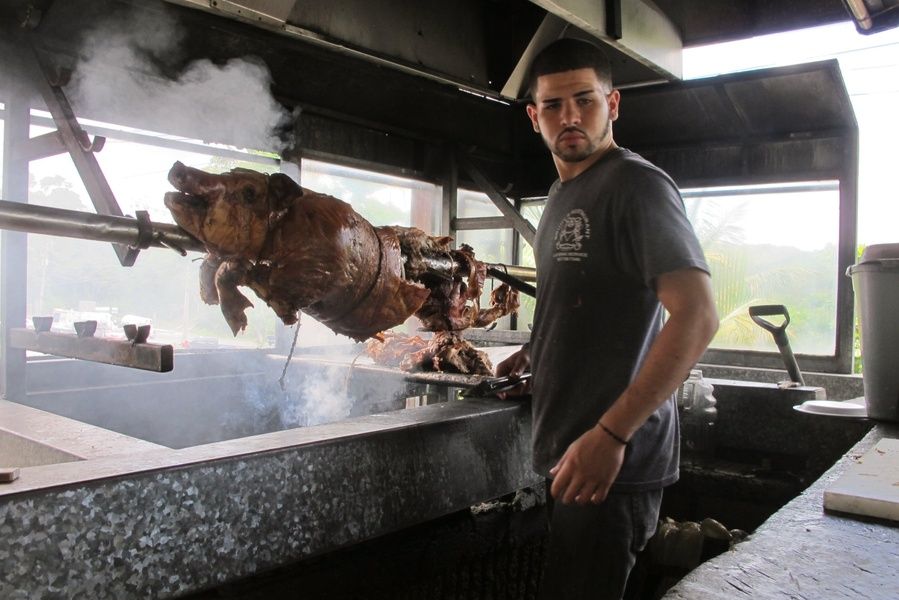 A 3-mile stretch of highway outside the town of Guavate, La Ruta de Lechon is a foodie's dream. Restaurants specializing in whole roast pig (lechon) line the road, many of them serving up drinks, live music, and a general party atmosphere along with the crazy delicious food. To quote one Tripadvisor review: "Oh my god. Go here".
#3: Sandra Farms / Hacienda Tres Angeles—incredible coffee plantations
Both located in the western mountains Puerto Rico, these two coffee plantations grow some of the best beans in existence. If you're a coffee lover, you have to go to one or both to find out about their environmentally-responsible farming methods, rich history, and even richer cups of coffee.
#4: Piñones—an almost-unknown village of deliciousness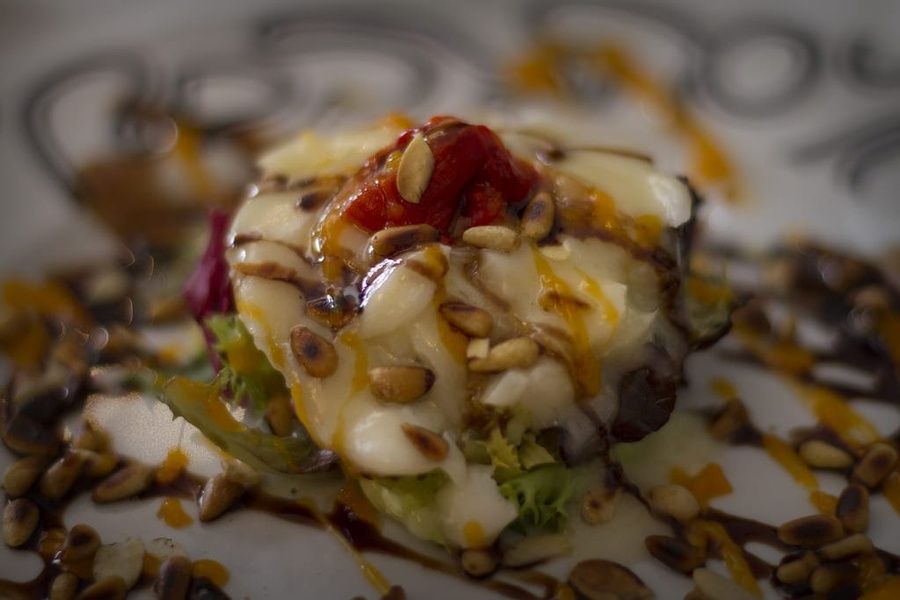 Just outside of San Juan lies the village of Piñones. Settled by freed slaves, the town retains its Afro-Caribbean roots through its incredible food—much of which is cooked and served outside, between the town's beloved forest and beachfront. Just another reason you should be visiting Puerto Rico right now.
#5: Basically everywhere in Old San Juan
We're not kidding—San Juan is the center of Puerto Rico's up-and-coming gastronomy scene. There are way too many incredible restaurants to list here, so make sure to get in touch with a local travel expert to curate your meals at some of the best!
Places for the Beach Bum
#1: Flamenco Beach—the most beautiful beach, like, ever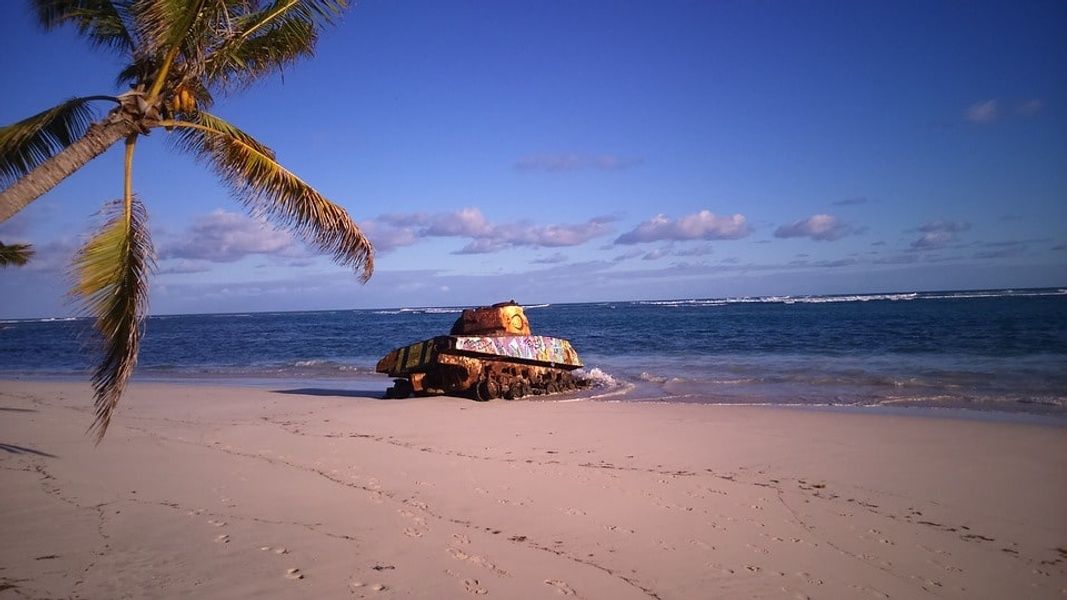 There are so many incredible beaches in Puerto Rico, it would be ridiculous to try and list them all. So let's just talk the best—the first of which has to be Flamenco Beach. Located on Isla Culebra, Flamenco Beach is often ranked as one of the most beautiful beaches in the world. Talk to a Hero to find the easiest way to get there.
#2: Isla Verde—three beautiful beaches in one
Kitty corner to San Juan, Isla Verde is actually in the neighboring city of Carolina. With three incredible beachfronts boasting vastly different vibes (El Alambique, Pine Grove Beach, and Balneario de Carolina), it's the perfect places for any beach lover.
#3: Playa Negra Beach—black sands and wild horses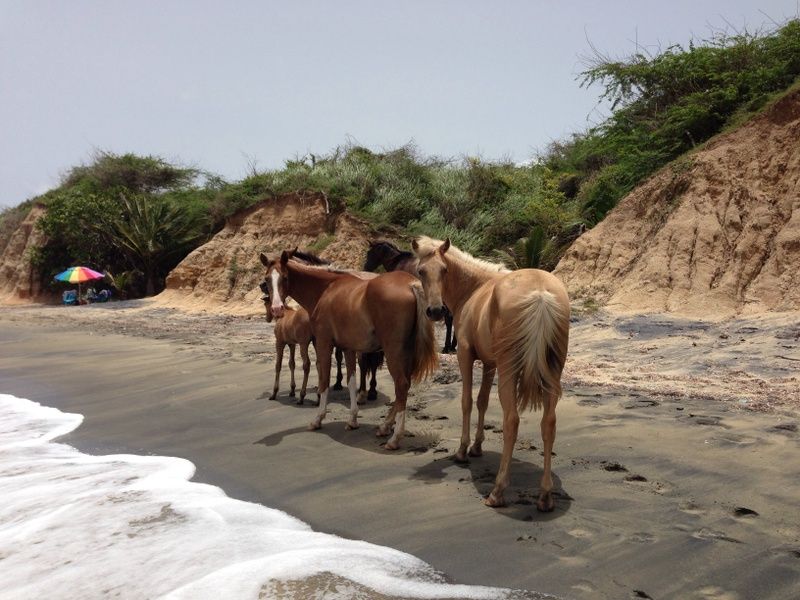 Located on the island of Vieques, Playa Negra features black sands, excellent waves, fantastic snorkeling, and packs of beautiful wild horses that roam the area. I mean, what else do you need to know?
#4: Condado Beach—the ultimate urban beachfront
Right in the heart of Old San Juan, Condado is the trendiest beachfront around. Lined with luxury shops and hotels, it's really the best place to go in all of Puerto Rico if you're the type to pull up a chair, open an umbrella, sip on a piña colada, and people-watch.
#5: Playa Tamarindo—aka Turtle Beach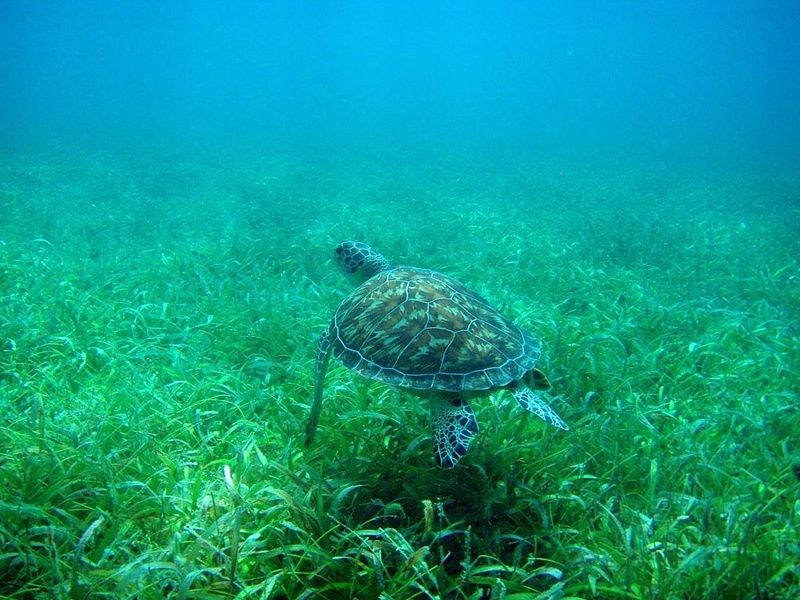 If the name didn't already give it away, Playa Tamarindo is known for its incredible turtle watching! Also located on Isla Culebra, this beach is a Puerto Rico must-visit for anyone who finds massive leatherback sea turtles as adorable as we do.
#6: Playa Sucia—remote and gorgeous
The opposite of sucia (dirty), Playa Sucia is one of the most beautiful beaches in the world. Located on the Cabo Rojo peninsula at the southwestern tip of Puerto Rico, this beach seemingly goes on forever—and we guarantee that's exactly how long you'll want to stay there.
Places for the History Buff
#1: Old San Juan—where history and beauty meet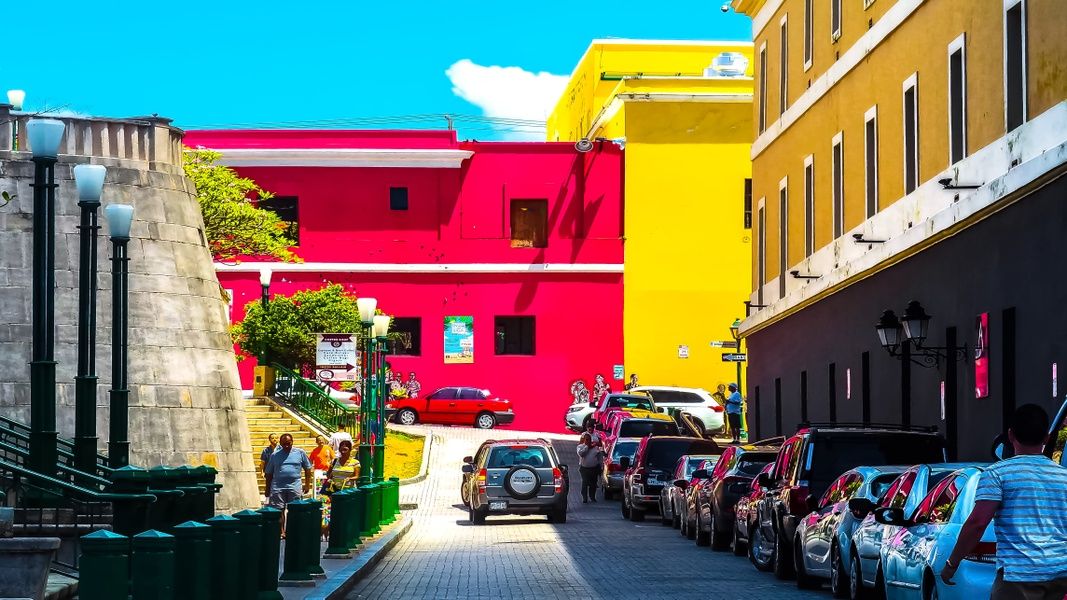 Vibrant colors, tree-lined plazas, cobblestone streets, and outdoor cafes compose the gorgeous area that is Old San Juan. Jam-packed with historical sights (especially along the Paseo de la Princesa), Old San Juan is a history lover's dream. Have one of our Heroes plan you a custom walking tour so you don't miss a thing.
#2: San German—a town full of colonial history
Located in the southwest of Puerto Rico, San German is the second-oldest town on the island. It's gorgeous colonial architecture, proud Puerto Rican heritage, and wealth of historical sites make it a Puerto Rico must-see for any history nerd.
#3: El Morro and San Cristobal—San Juan's famous forts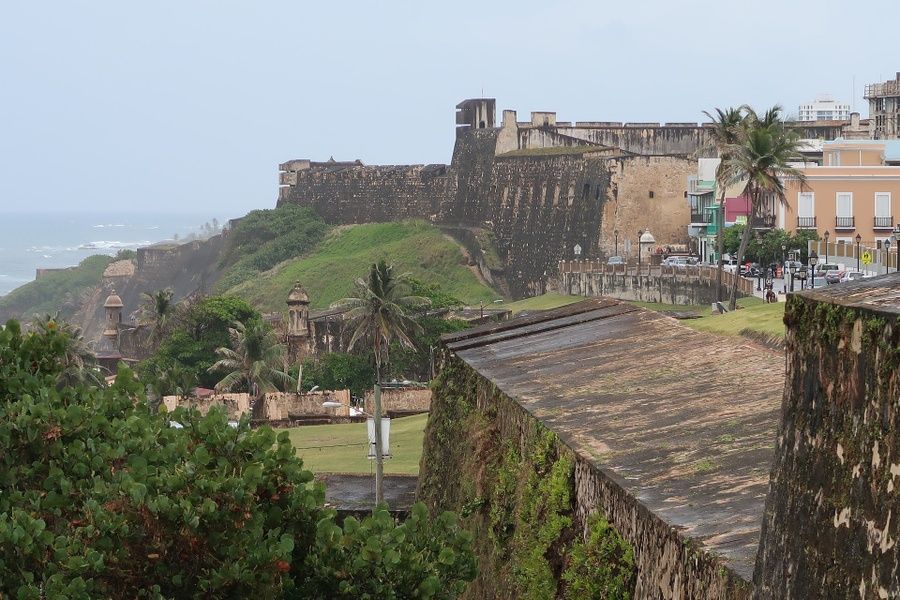 Built hundreds of years ago by the Spanish, these epic fortresses still dominate Old San Juan's shoreline. Now a public park, the ruins form a labyrinth of stone ramparts, causeways, and towers. Not just filled with incredible history, they also command one of the best ocean views anywhere in the world.
#4: Cueva del Indio—incredible pre-Columbian cave art
High on the northern shore of Puerto Rico, this cave system is filled with petroglyphs carved by the indigenous Taíno people long before the arrival of Columbus. Stunning in their own right, they're also one of the greatest examples of indigenous art created before the arrival of Europeans anywhere in the US.
#5: Hacienda Buena Vista—a coffee museum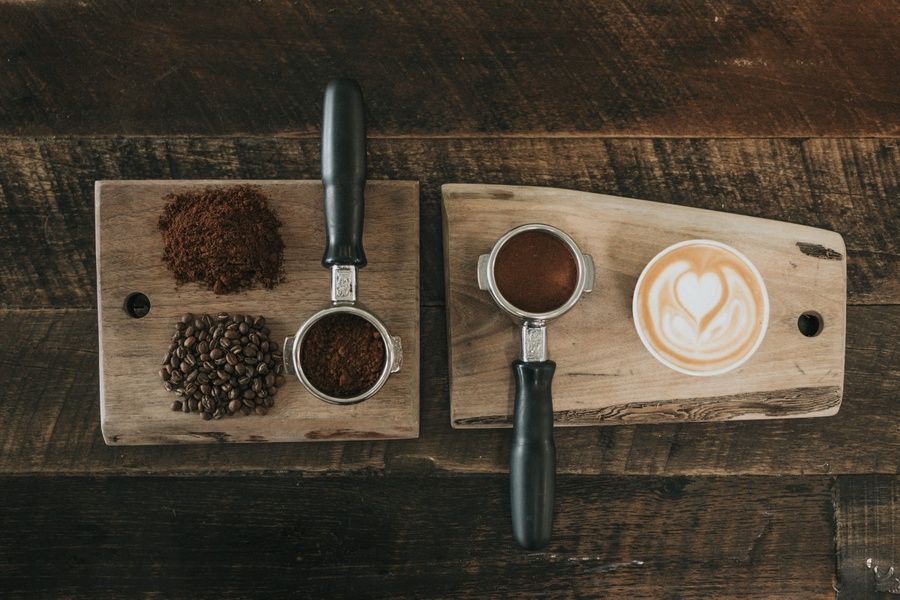 One of Ponce's many fantastic museums, Hacienda Buena Vista is an actual coffee plantation-turned-museum. It's essentially a museum of the coffee trade in Puerto Rico, and an incredibly interesting stop for anyone with a passion for either coffee or history (or in our case, both)!
--
Now that you've seen some of the incredible places you can see in Puerto Rico, get paired with a Puerto Rican travel expert to plan your own personalized trip! Or, feel free to message us directly. And don't forget to check out: