While Puerto Rico's beaches are absolutely beautiful, there's so much more to the country than just its warm sands and cool waves. Check out these 8 incredible off-the-beaten-path attractions that'll make you want to travel to Puerto Rico ASAP. And if you have any questions, feel free to send us a message!
Want to explore Puerto Rico differently? Have a local plan your trip.
#1:
El Charco Azul swimming hole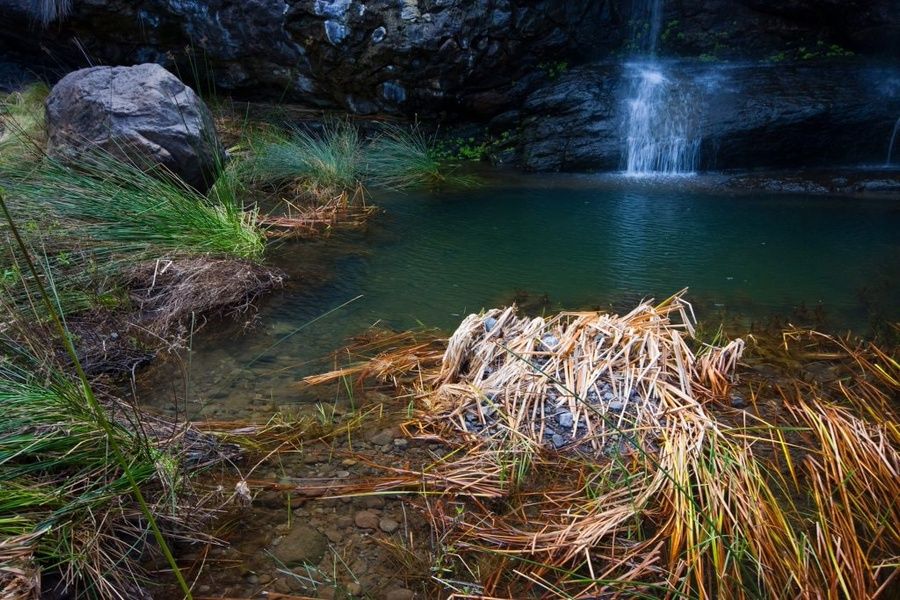 If you're looking for an off-the-beaten-path adventure that'll show you some of Puerto Rico's most incredible nature, check out El Charco Azul swimming hole. Located in the island's heavily-forested southwest hills near Highway 184, the freshwater pool is accessible via a walk through some thick jungle (don't worry—there's a well-marked trail and it's perfectly safe). It's a spot not many tourists know about, so don't be surprised if you only see locals there.
#2: La Ruta de Lechon (aka The Pork Highway)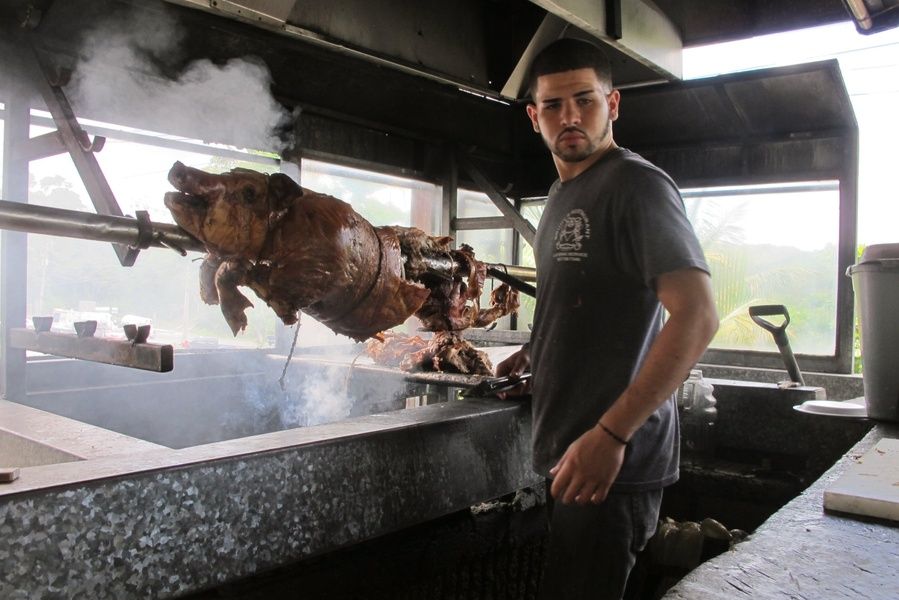 It might not be the most remote place to visit in Puerto Rico, but it's certainly the most delicious. The pork highway is a stretch of Route 184 (not far from El Charco Azul) near the town of Guatave. It's famous for its numerous roadside restaurants selling lechon, whole roasted pig. Many spots also have drinks and live music, so go there on a weekend to party with the locals while you nosh.
#3: Chinchorros (everywhere)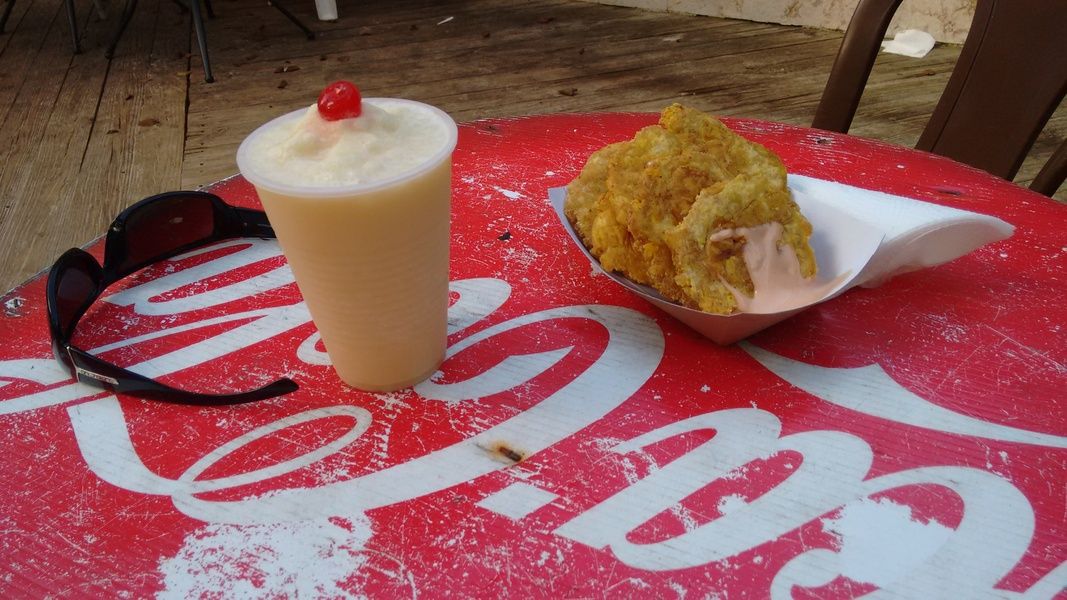 What's a chinchorro, you ask? Technically, it's a dive bar with cheap drinks and cheap food. But really, it's so much more than that. Chinchorros are an institution, as is chinchorreo—the art of the chinchorro crawl. Think of it like a pub crawl, but for locals. There are endless chinchorros all over Puerto Rico with all types of drinks and food, so make sure to have your Hero put together a personalized chinchorreo just for you. Do it like the locals do—drive around with your friends, hitting spot after spot, until you're ready to head back into town, eat an empanada, and pass out.
#4: Capilla del Santo Cristo church (in San Juan)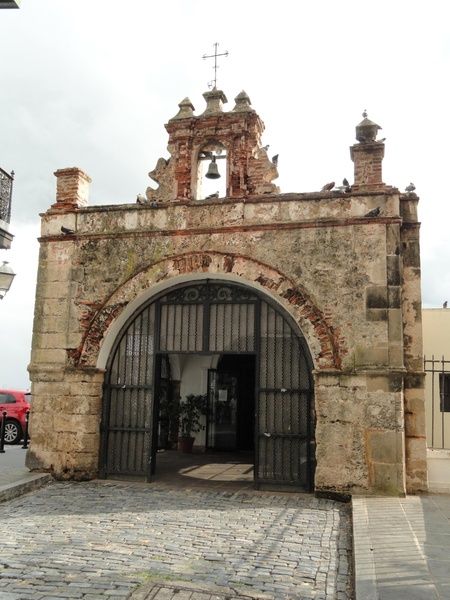 While Old San Juan is one of the most popular places to go in Puerto Rico (and for good reason, it's awesome), this little chapel is almost never visited by travelers. Built on the edge of the old city wall overlooking a cliff, the church was constructed on the site of a miracle that supposedly took place in 1753. The awesome part? Aside from being beautiful and historical, the church is believed to have special powers, and thousands of locals come here every year to pray for healing.
#5: La Guancha Boardwalk (in Ponce)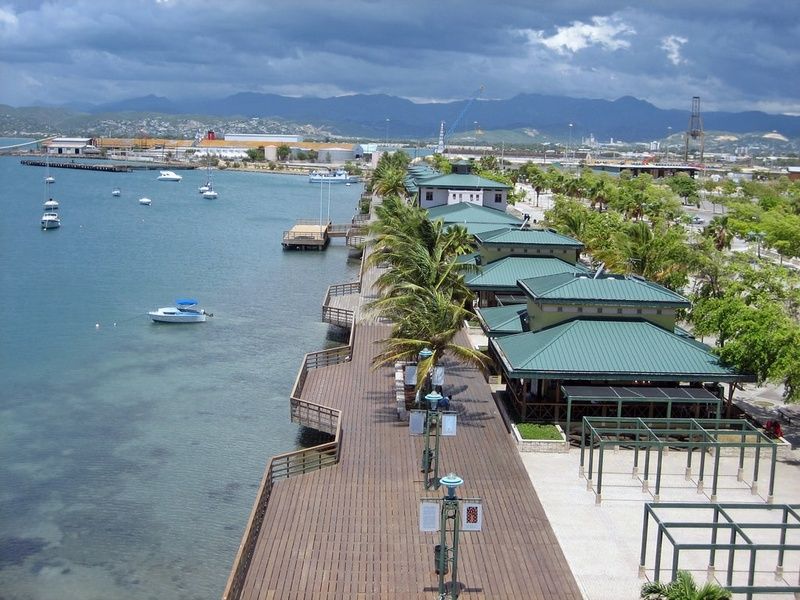 Ponce is an awesome town, and a gem unto itself (literally— its nickname is "The Jewel of the South"). But the most awesome thing to experience in Ponce has nothing to do with the town's famous architecture or museums; it's actually the Guancha Boardwalk. This promenade overlooking the water is lined with food and drink kiosks, musicians, shops, and everything else you could possibly need for an awesome partying / people watching experience. Again, most of the people that visit La Guancha are locals, so don't expect to see too many tourists here.
Pro tip: La Guancha has gotten some mixed reviews on TripAdvisor, but these are almost all because people have had trouble locating the boardwalk or have gone in the morning when there wasn't much activity. Avoid both these problems by having a Puerto Rican local plan your trip.
#6: The town of Piñones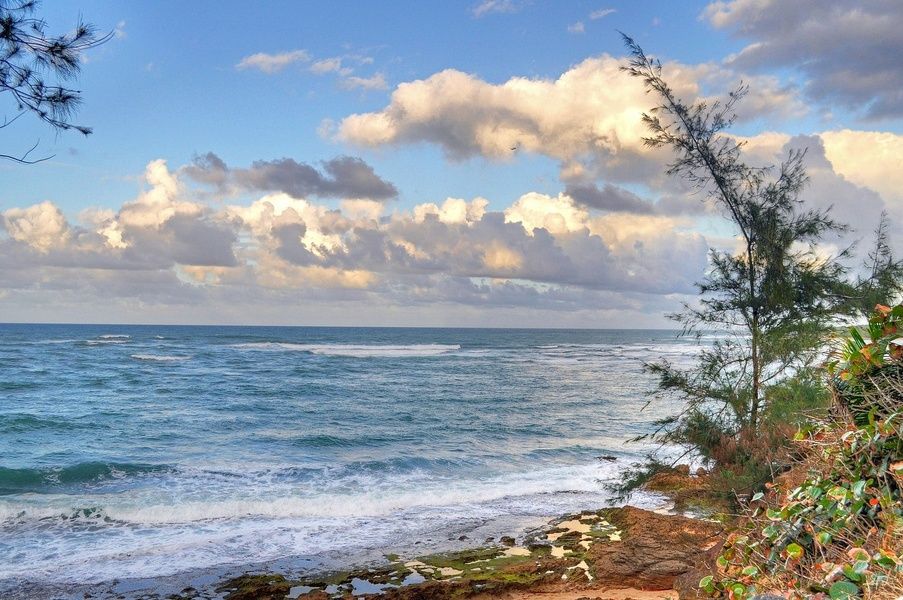 A rural beach community just a short drive down the coast from San Juan, Piñones was actually founded by freed slaves. Today, the town is known for its chill vibe, cheap beer, and phenomenal street food. Wanna make yourself hungry? Google empanadas, alcapurrias, and bacalaítos—three of the popular snacks made constantly on the beaches of Piñones. Lots of San Juan locals drive over to hit the beach or go on a date—but remember, while the town is safe during the day, it gets a little sketchier by night.
#7: La Cueva Ventana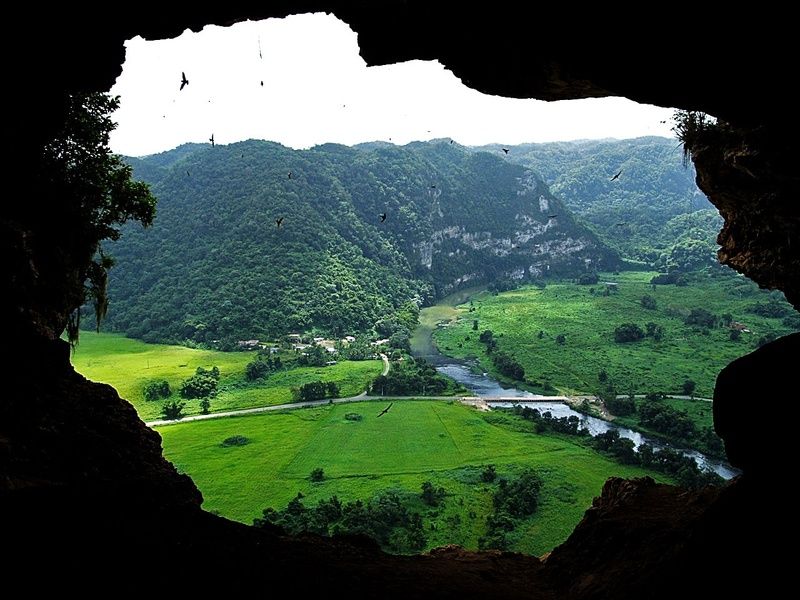 If you've been checking out pictures of cool places in Puerto Rico, you've probably seen La Cueva Ventana without realizing. Why? It's bonkers pretty. Overlooking the Arecibo Valley, this cave might not be as popular or accessible as the Rio Camuy caves, but it's still easy to check out with a little local know-how. Make sure to chat with your local trip planner about how to get there—you definitely won't regret it.
#8: The town of Isabela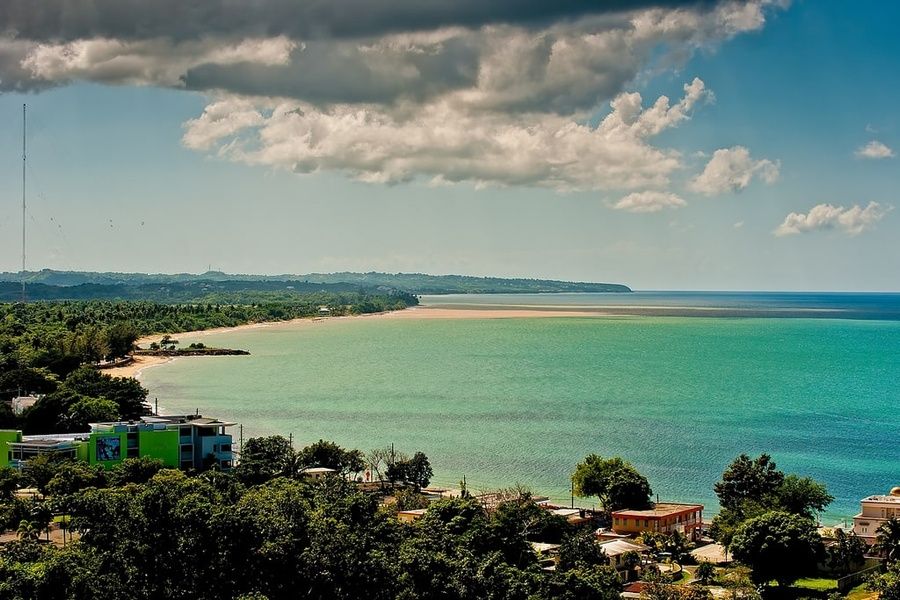 A super-popular vacation spot for Puerto Rican locals, Isabela is known for its uncrowded beaches, coral reefs, mangrove forests, and mountains. Basically, if it's beautiful and natural, you can find it in Isabela. Underground rivers? Check. Phenomenal snorkeling? Check. Great surfing? Check. Oh, and it's known as "The Garden of the Northwest" because of all the wildflowers that grow there.
--
These are just a few of the endless hidden gems that you can find in Puerto Rico—so make sure to get in touch with a local travel expert to create your personalized itinerary. Any questions? Feel free to send us a message! And don't forget to check out: