Puerto Rico is so much more than beaches and resorts. Okay—it's a lot of beaches and resorts—but don't be fooled into thinking Puerto Rico's tourist attractions are your run-of-the-mill boring spots. They're totally unique and absolutely incredible! These are the best of the best. Any questions? Drop us a line.
Want to explore Puerto Rico differently? Have a local plan your trip.
1. El Yunque National Rainforest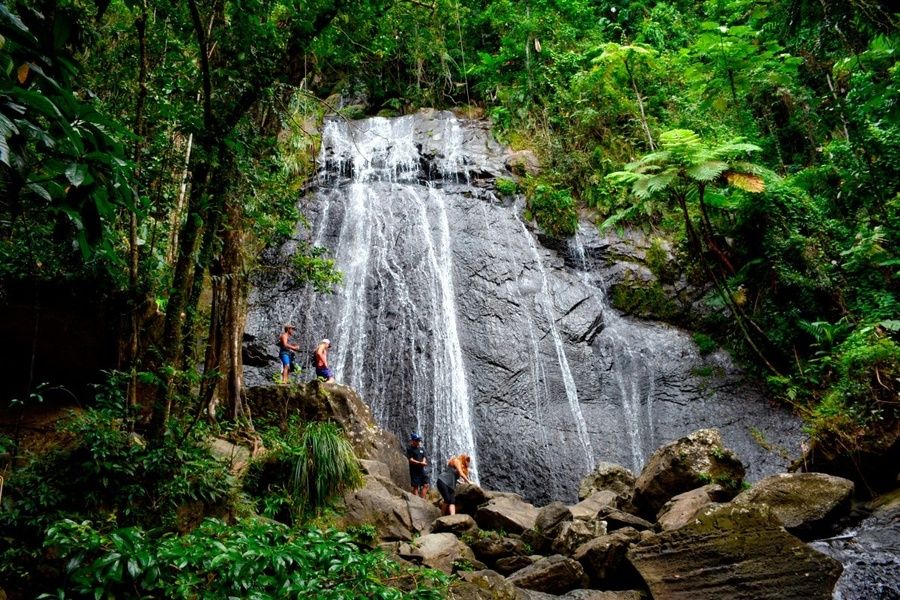 Not many people know that there's an actual rainforest—a jungle—in the US! El Yunque is not just a national treasure; it's beautiful, fun, and one of the most incredible places to visit in Puerto Rico. Tropical birds? Check. Waterfalls? Check. Ziplines? Check. You really can't miss El Yunque.
2. Old San Juan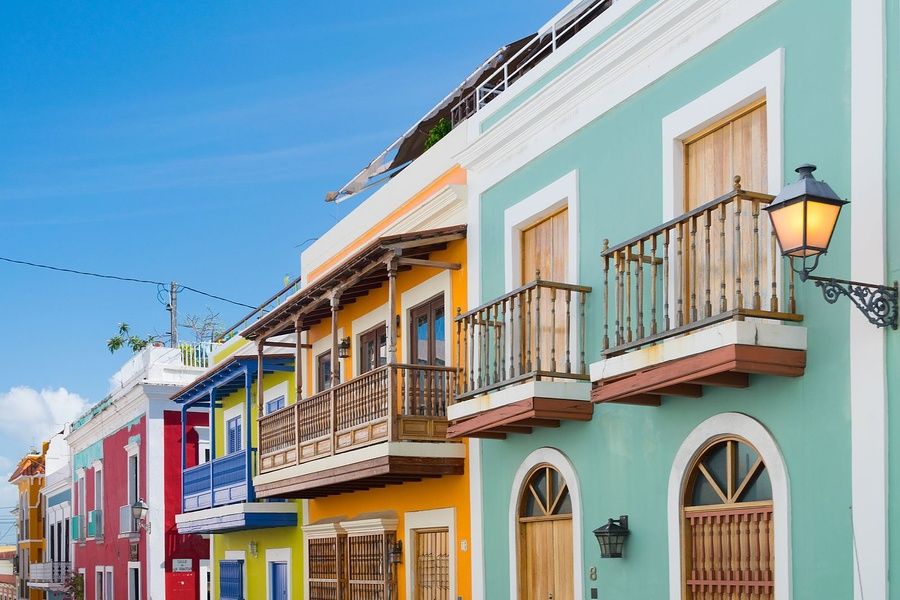 San Juan is a Puerto Rico must-see, and there's no more awesome part than Old San Juan. Blue cobblestones streets, colorful colonial buildings, open-air cafes, and flowers abound. Check out all the museums, monuments, and vibrant culture you can find in Old San Juan with the help of a local travel expert!
3. Mosquito Bay, Vieques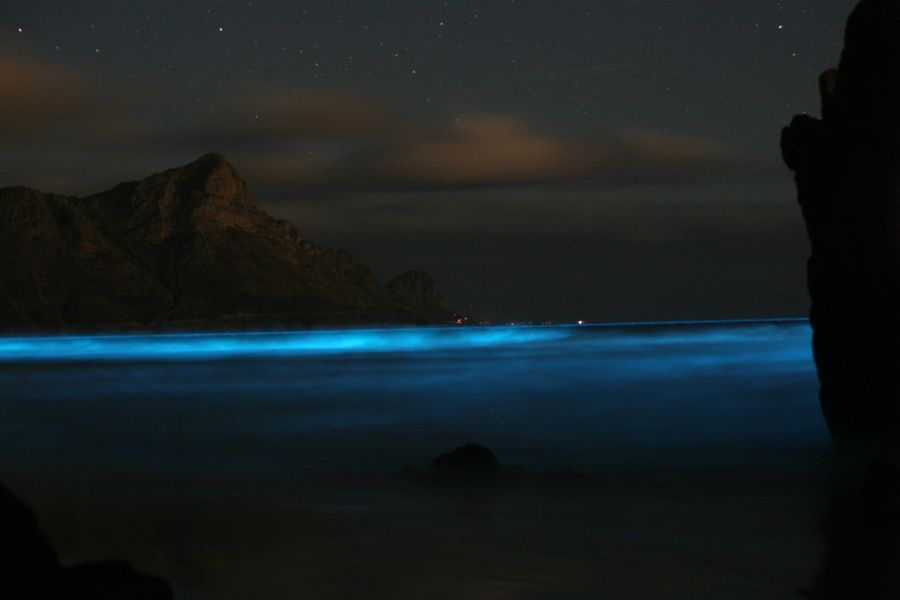 On the small island of Vieques, just off the east coast of Puerto Rico, lies the world's brightest bioluminescent bay! Millions of tiny organisms light up the water at night, making for a spectacle like no other. Have your personal travel planner book you a kayak excursion to Mosquito Bay for an adventure like you've never had.
4. Flamenco Beach, Culebra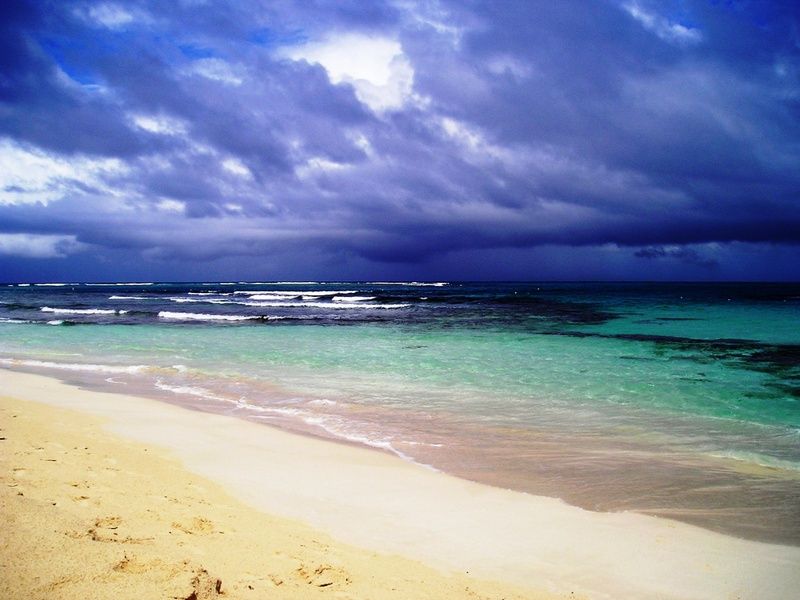 Pretty much the best beach in Puerto Rico (and let's be honest, one of the best in the world) Flamenco Beach is on the Isle de Culebra, also off the east coast of PR. Crystal clear water and pristine sand (along with some graffiti-covered wrecked tanks) make it one of the most well-regarded beaches in the world—so make sure to have your trip planner add this off-the-beaten-path Puerto Rico attraction to your custom itinerary!
5. Isla Verde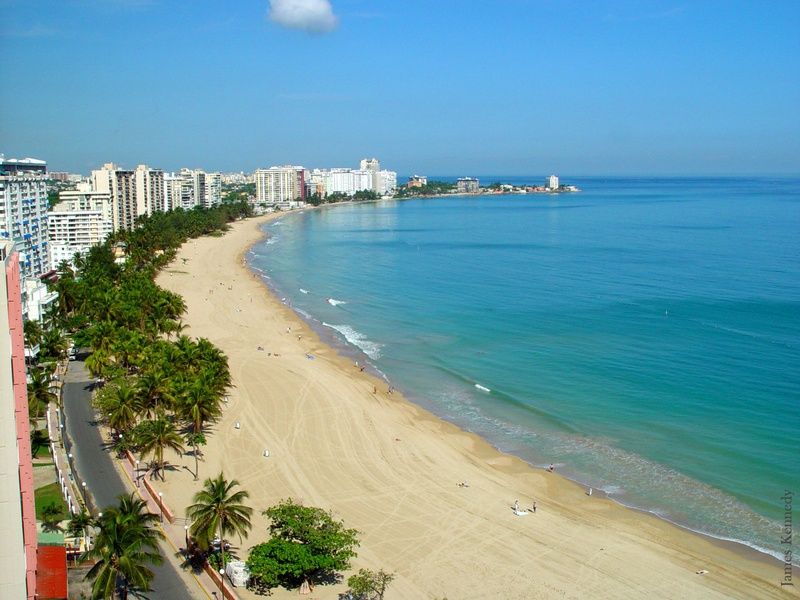 Right next to San Juan in the town of Carolina (and close to the San Juan airport), Isla Verde isn't just one of the easiest places to stay in Puerto Rico—it's also one of the most fun. With three extremely popular beachfronts (each with its own vibe), Isla Verde is packed with resorts, hotels, shopping, and all the chill vibes you're dreaming of.
6. Condado, San Juan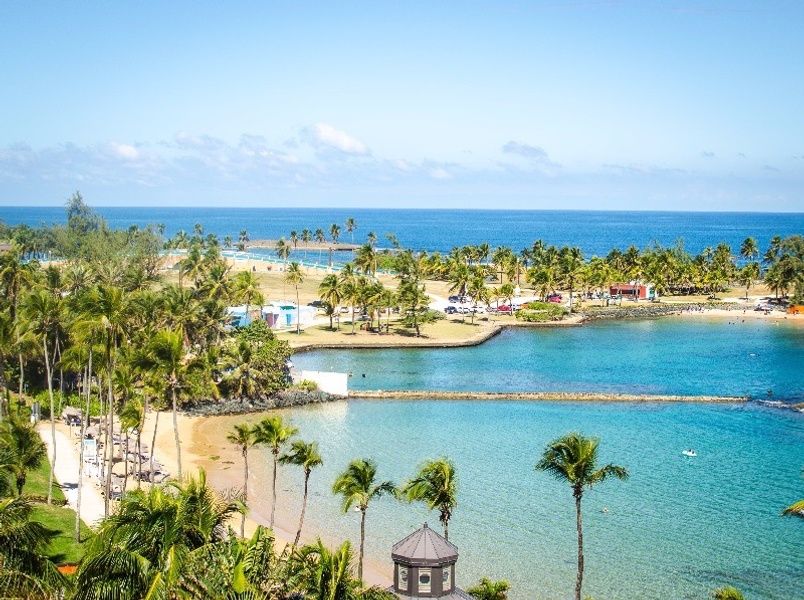 Another San Juan locale, Condado is the most fashionable place to go in Puerto Rico. With a shopping center full of designer stores and a nightlife that's full glam, Condado is bound to be a fun-filled addition to your custom Puerto Rico itinerary.
7. Museo de Arte de Ponce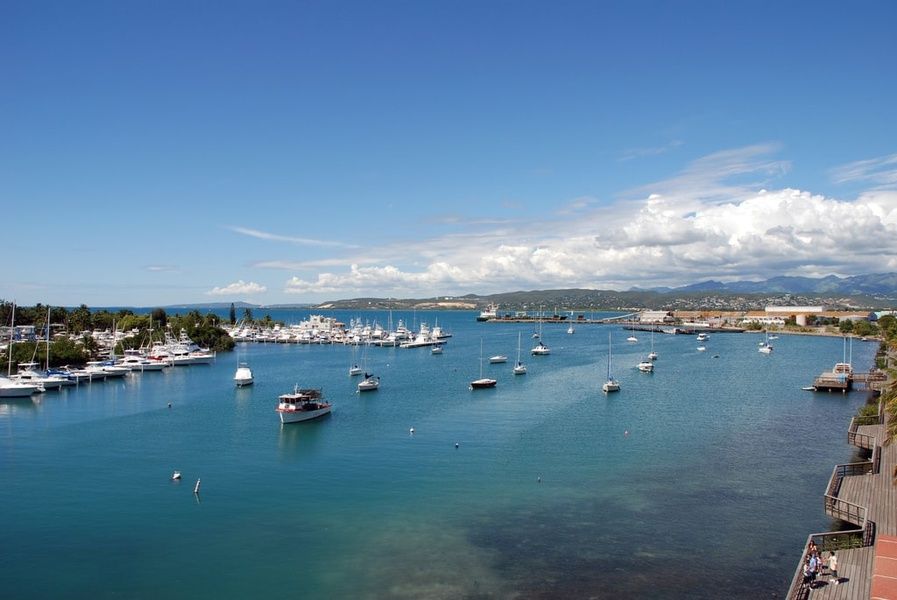 Wondering what to do in Puerto Rico that's a little more low-key? Ponce is the second largest city in Puerto Rico—and though it's often overlooked, it really shouldn't be. The Museo de Arte de Ponce (Ponce Art Museum) is a perfect example of what makes Ponce so great; it's full of gorgeous stuff and a ton of fun, but a bit under the radar.
8. Observatorio de Arecibo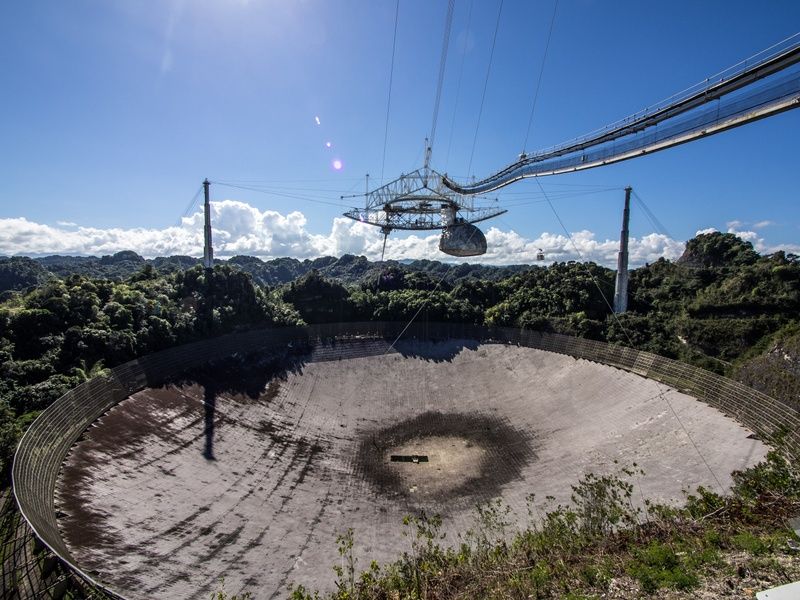 Why explore just Puerto Rico when you can explore the universe?! All jokes aside, the Observatorio de Arecibo is a great attraction whether you're a science geek or not. Check out the exhibits at one of the largest telescopes in the world (and remember: "For England, James").
9. The Cabo Rojo Lighthouse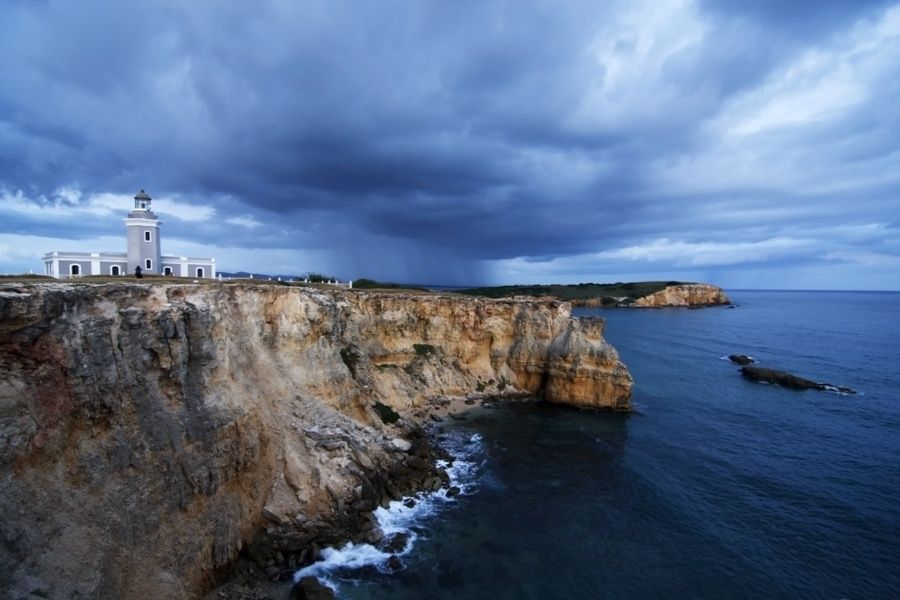 Cabo Rojo is the southwest region of Puerto Rico and home to some of the most beautiful scenery in the country. With pretty pink salt flats, two natural reserves, cliffs, wildflowers, and more, it's also home to one of the most beautiful lighthouses in the US.
10. The Bacardi Rum Factory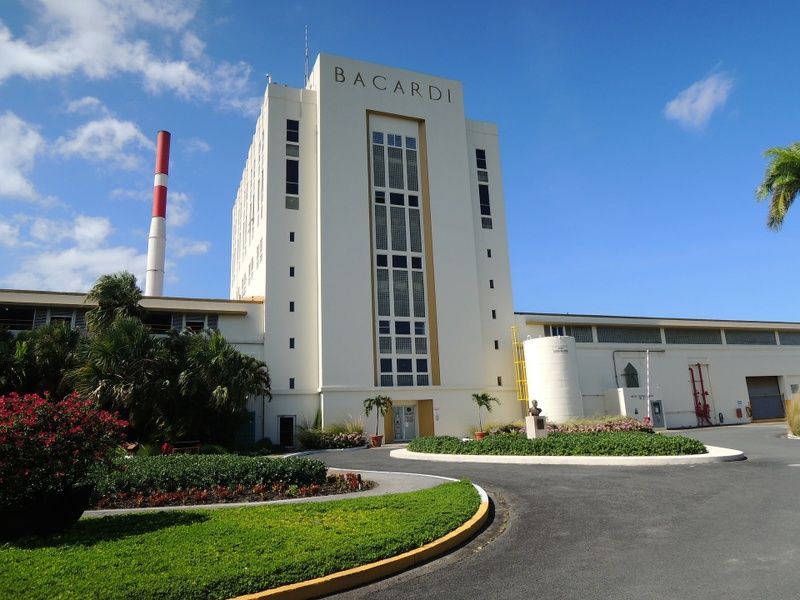 Whether you're a rum fan or not, you'll want to see the Bacardi Rum Factory during your trip to Puerto Rico. It's a great attraction for travelers, complete with a tour and free tastings—what's not to love? Have your travel planner book your tickets in advance to avoid any lines.
Ready to book your trip to Puerto Rico? We thought so! Our team of Heroes is here and ready to plan your dream trip. Before you go, write to us with any questions and feel free to check out: