Small but mighty, Ireland is packed with stunning scenery, one-of-a-kind towns, and incredible history. From the magical Cliffs of Moher to the amazing pubs of Dublin, these are the 30 essential things to do in Ireland you simply have to experience for yourself.
Whether you're visiting Ireland or planning a staycation, work with an Irish local to plan your trip. Our locals in Ireland will plan a safe trip away from the crowds—full of up-to-date info you might not find online. Learn more.
Table of Contents
#1: Stand on the majestic Cliffs of Moher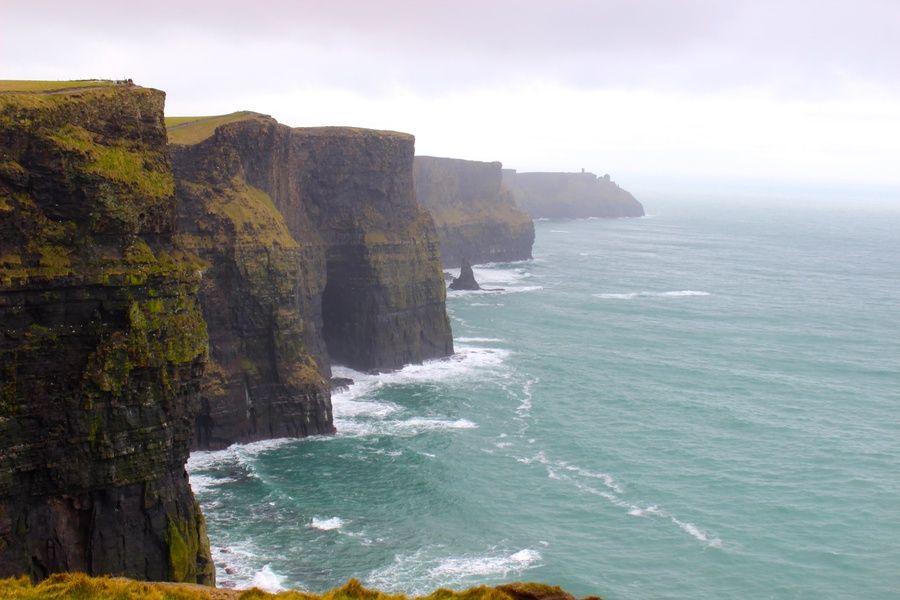 Arguably Ireland's most famous attraction, you can't miss the breathtaking Cliffs of Moher. Situated in County Clare alongside the rough and windy Atlantic Way (Ireland's stunning west coast), these majestic cliffs stand over 700 feet tall and stretch over 5 miles. Simply put, the sheer size and beauty of these 350 million-year-old cliffs will leave you in awe.
#2: Pub hop through Dublin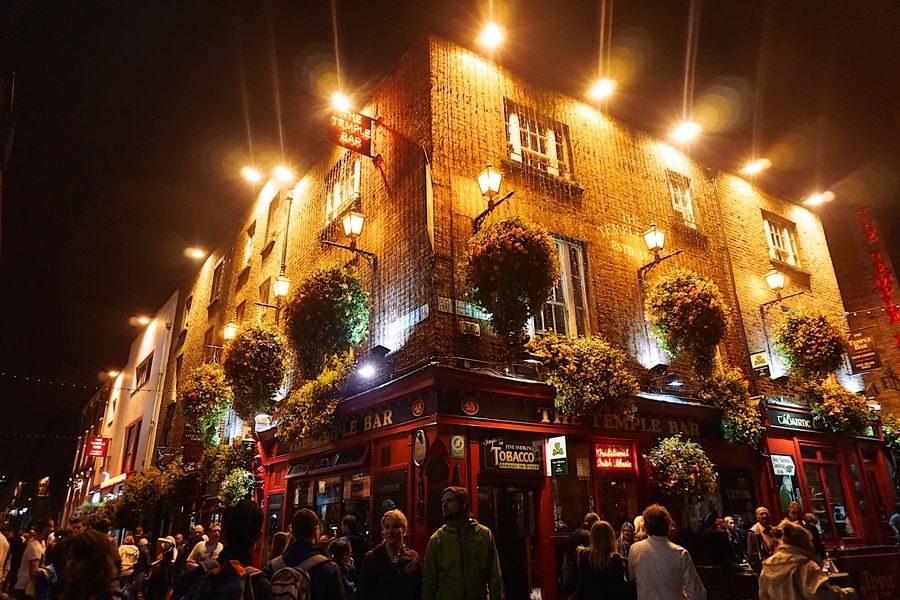 There's nothing more classically Irish than a trip to the pub, and there's no better place to find a great pub than in Dublin! While we'd recommend that you stop in for a pint and a pie anywhere that catches your fancy, the riverside neighborhood of Temple Bar is always a good place to start. Right in the center of Dublin, this trendy neighborhood is lined with classic pubs. One of the most famous pubs in the area is also named "Temple Bar", and it's home to one of the largest whiskey stocks in the entire world. Our advice? Make sure you don't get caught in the tourist traps—ask a Dublin local to recommend their favorite pubs instead.
#3: Bike around the rustic Aran Islands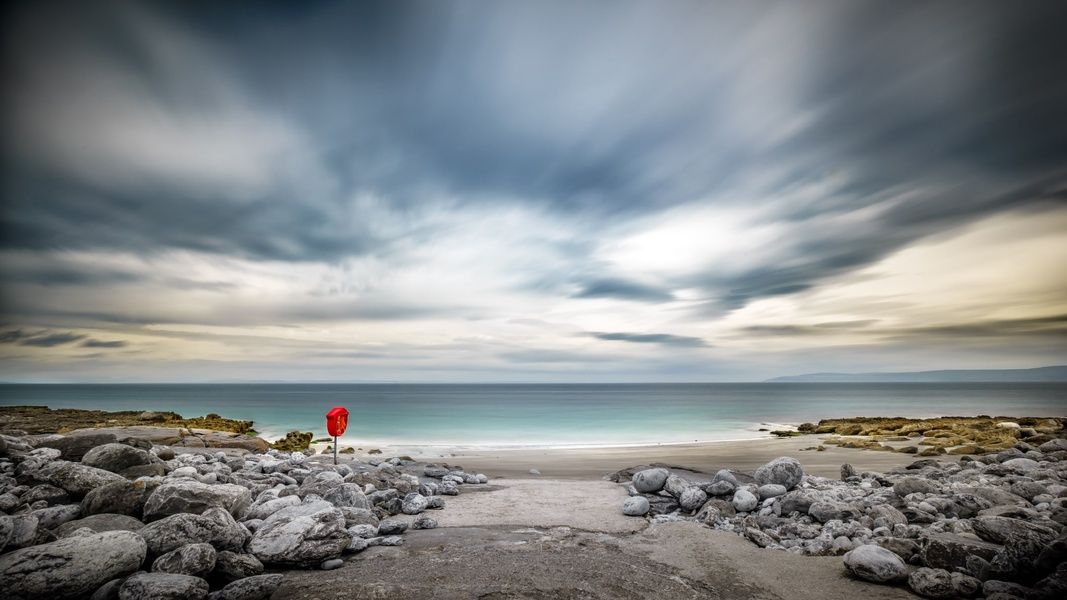 Catch a ferry from the village of Doolin and transport yourself back in time. Upon your arrival of Inisheer, the main island of the three Aran Islands, you'll find a rustic Irish world seemingly frozen in time. Inisheer is one of the only places left in Ireland that still speak Irish (Gaelic, for you non-Irish folk) and only began using electricity in 1973(!).
Bike rentals are offered right next to the ferry dock, which we highly recommend taking advantage of. This small but captivating island packs a punch—from shipwrecks to castles to a panoramic view of the Cliffs of Moher, Inisheer Island is charming, otherworldly, and a must-visit spot in Ireland.
Pro tip: For help booking your ferry ticket—and for a few Gaelic phrases to know—connect with an Irish trip planner.
#4: Explore the haunted Leap Castle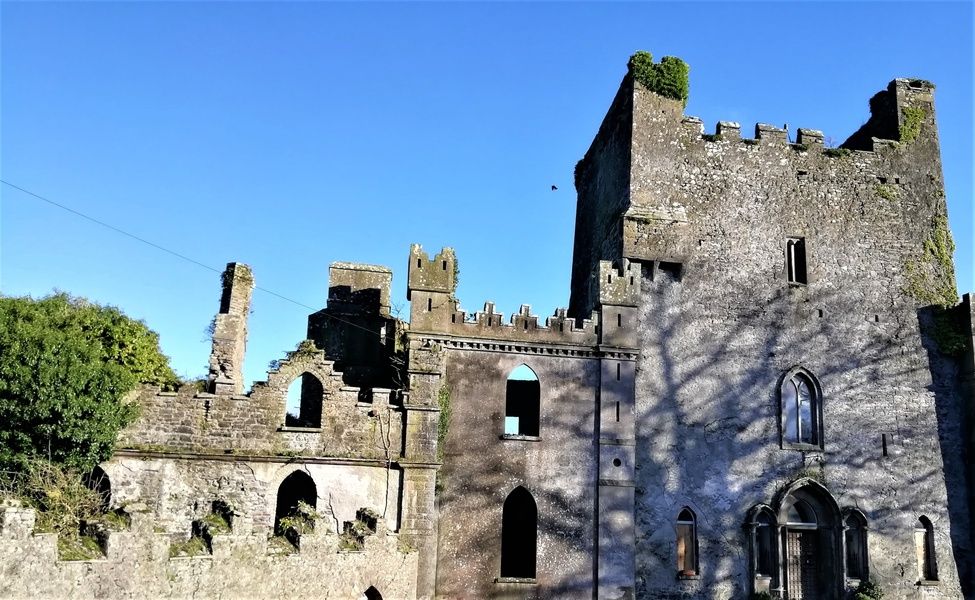 Leap Castle is known as one of the most haunted places in Britain—and it's definitely not your typical castle. Knock on the door of Leap Castle and you'll be swiftly ushered inside and invited around a fire. The current owner of Leap Castle, Sean Ryan, will spend upwards of an hour regaling you with stories of the 13th-century castle's bloody history and well-documented supernatural occurrences (many of which he has experienced himself). Eerie but welcoming, the tour of Leap Castle is well worth it and exciting if you're into horror and haunted houses.
#5: Kiss the Blarney Stone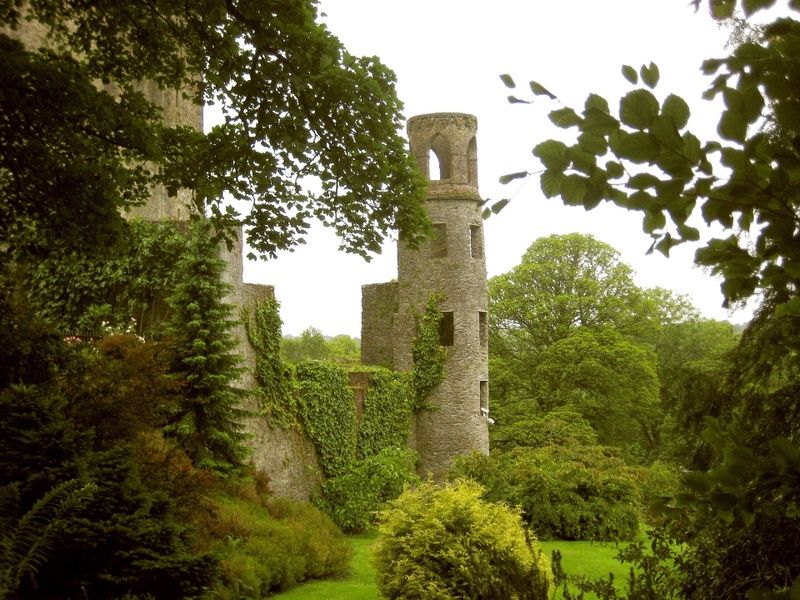 Located inside one of the towers of Blarney Castle, the famously-kissable Blarney Stone is said to gift the kisser with skills of flattery and eloquence. Besides flattery, the Blarney Stone is also associated with wit, humor, and the charm that many quick-talking Irish folks pride themselves on. The Blarney Stone dates back to 1446 and is linked to a litany of myths and folklore.
#6: Witness the immense columns of the Giant's Causeway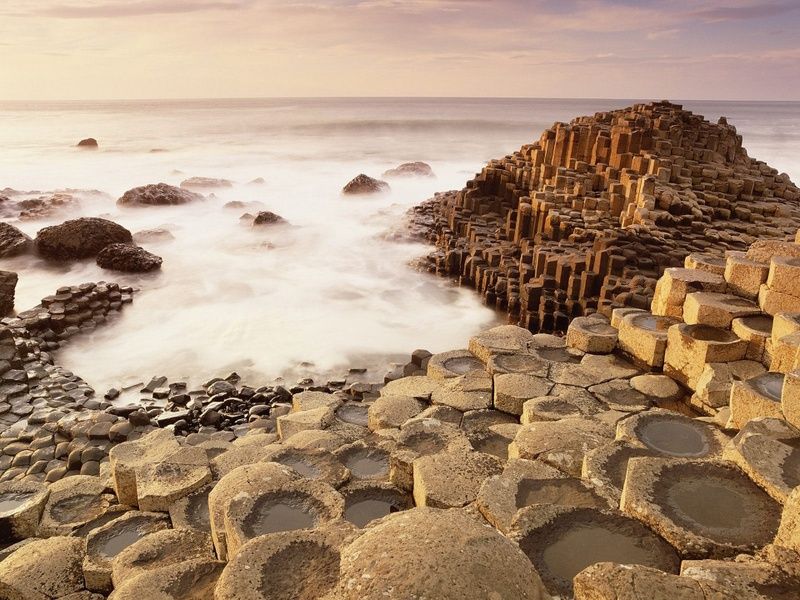 The massive basalt columns of the Giant's Causeway are the result of a powerful volcanic eruption in Northern Ireland some 50–60 million years ago. The size of these basalt columns varies over the 25 miles of the causeway, but the largest measure up to 82 feet tall and 20 inches wide. The causeway is located on the shore of Northern Ireland near the town of Bushmills.
Pro tip: Cap off your visit to the Giant's Causeway with a warming dram at the nearby Bushmills Whiskey Distillery.
#7: Eat a Full Irish Breakfast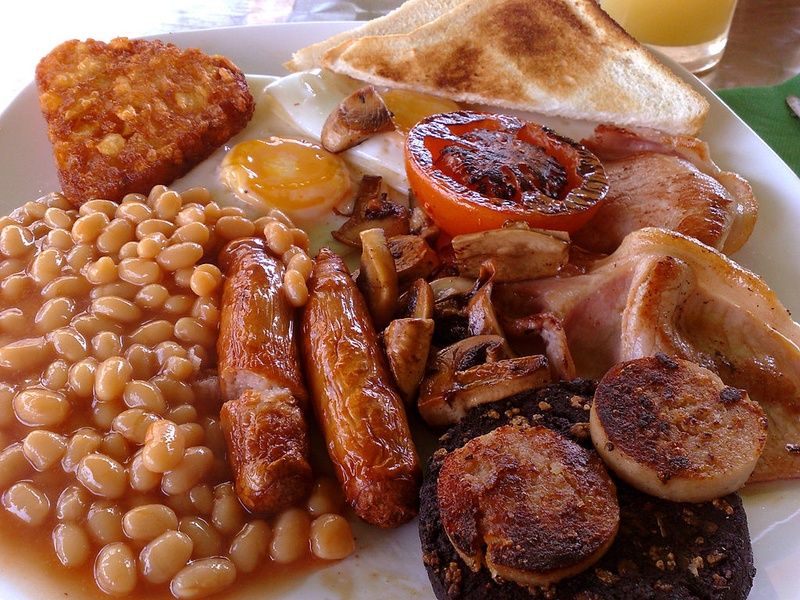 Any seasoned traveler knows that you simply have to eat the local cuisine whenever you jet off to a new country. And in Ireland, local cuisine means the fried, meaty goodness of the Full Irish Breakfast. A mountain of bacon, sausage, eggs, black pudding, white pudding, fried tomatoes, baked beans, and soda bread, it's the kind of caloric chaos that you can find basically… everywhere. Don't feel guilty for indulging—everyone knows that calories don't count on vacation.
#8: Make the scenic Ring of Kerry Drive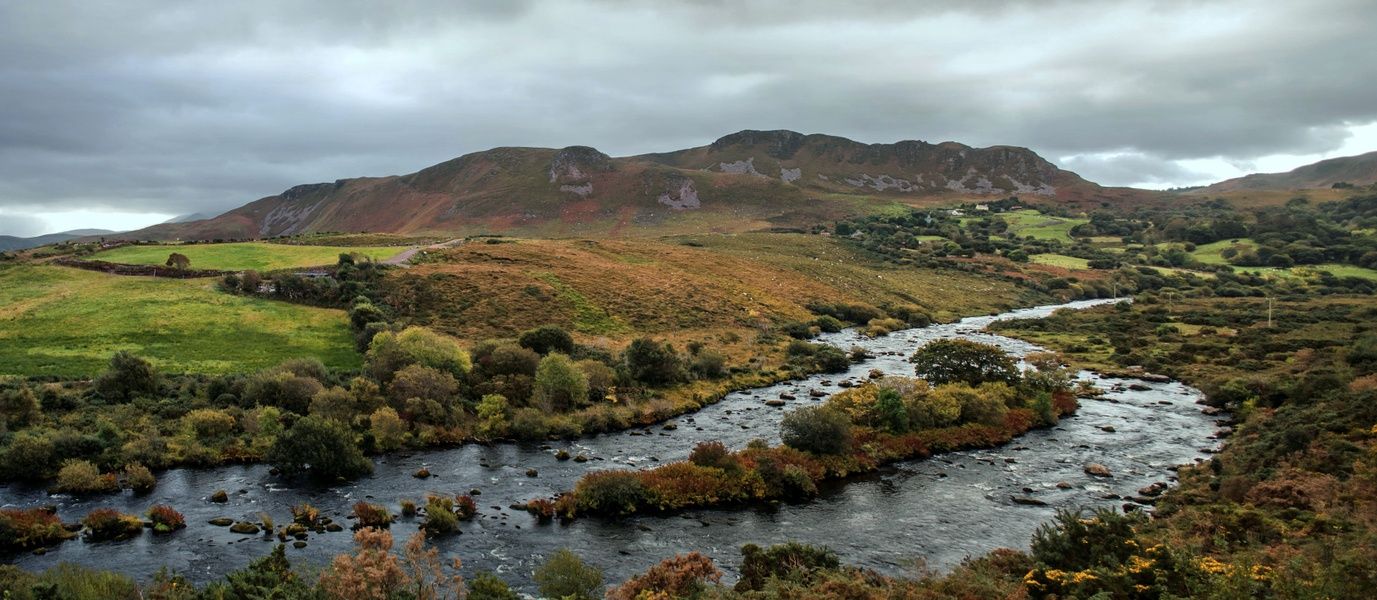 The scenic Ring of Kerry Drive exposes you to 111 miles of sprawling green hills, roaming wildlife, rural villages, and rugged coastline. The stunning tour route takes a good 3.5 hours of straight driving to complete, though it's well worth taking your time to stop along the way at small Irish towns and quaint eateries. Trust us when we say you've never greener green or more idyllic beauty than you will along the Ring of Kerry.
Pro tip: If you want to see Ireland like a local, you're going to need to rent a car. Ask a local Irish travel planner about the easiest and cheapest ways to do so.
#9: Have a pint at Europe's oldest pub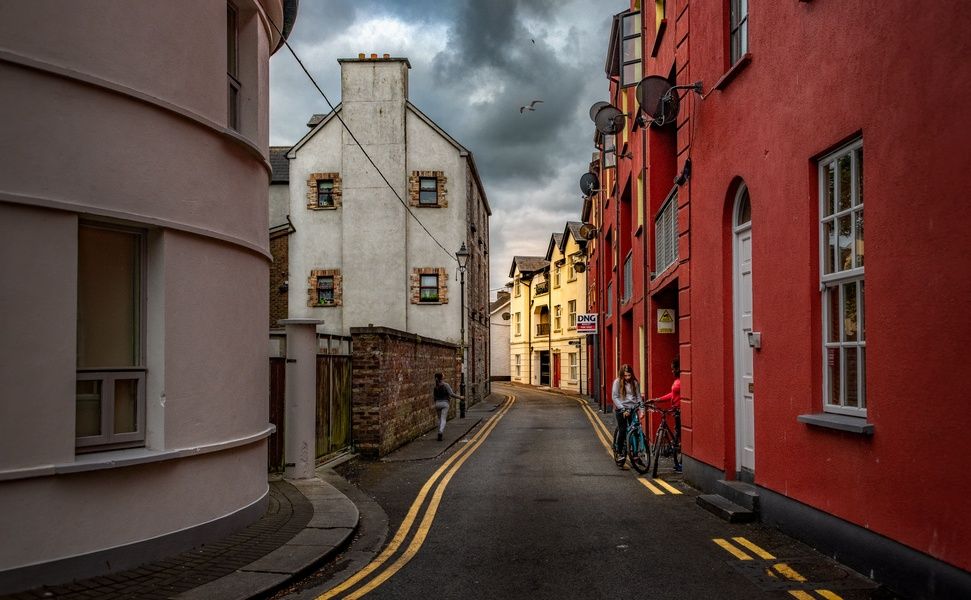 Sean's Bar in the town of Athlone is filled with amazing history and even better beer. The pub is so old, it has records of every owner dating back to the 10th century (we're talking about an era when Vikings still controlled parts of England). You can drink inside the hay-floored pub or take your pint outside if the weather allows it. The bartenders are nice and great to talk to if you want to learn about the pub's amazing history.
#10: See Celtic tombs at the Hill of Tara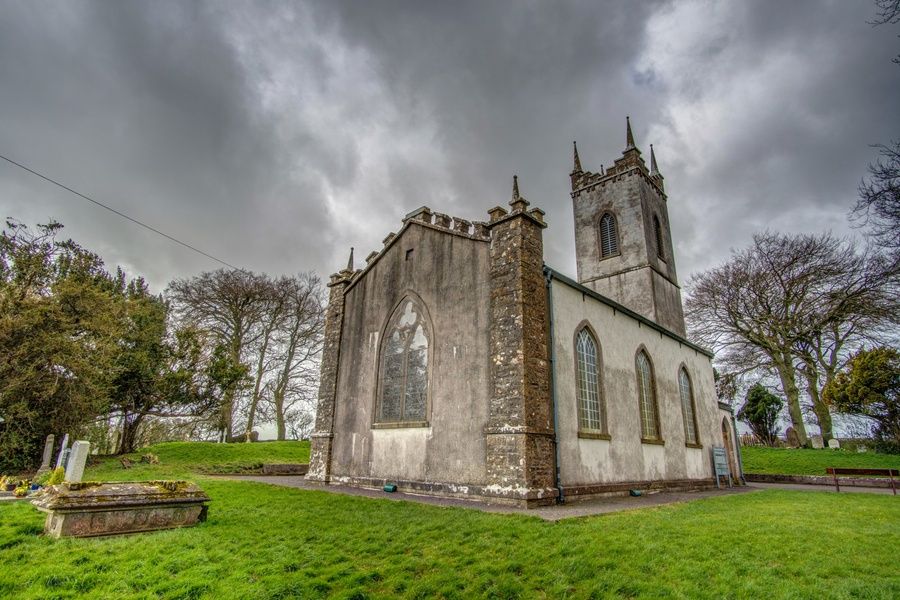 The Hill of Tara is a protected national monument that holds burials and stones from the Neolithic and Iron Age (circa-400 CE). If you're familiar with Irish folklore, you'll notice the Hill of Tara is the setting of many Irish tales of mythology. Along with its deep-rooted history and spirituality, the Hill of Tara provides you with a breathtaking view of the countryside of Ireland that's hard to equal anywhere else.
#11: Chill on Ballinskelligs beach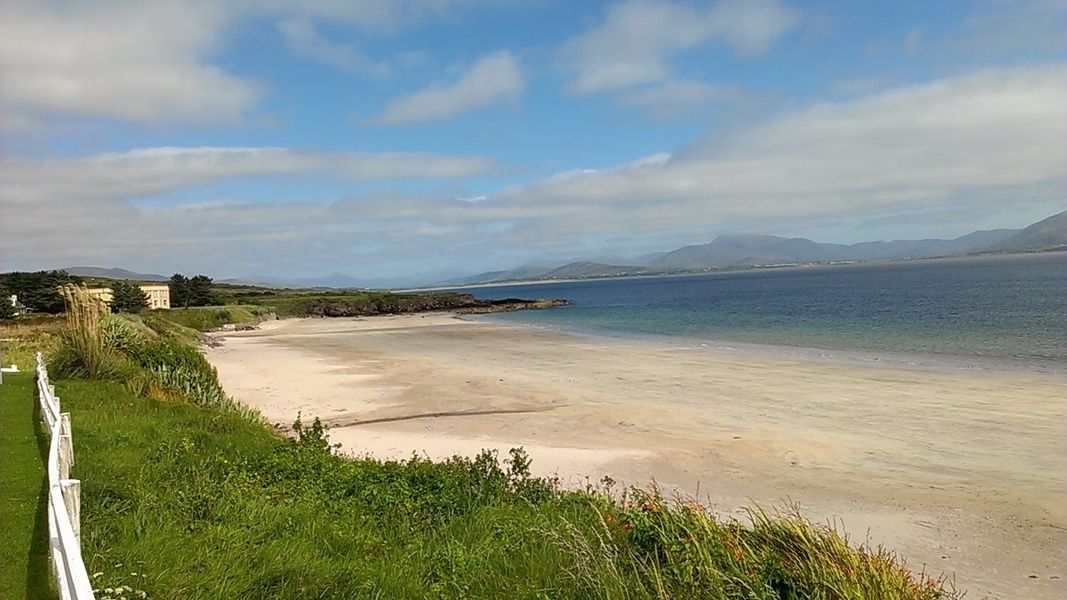 You probably don't think of quiet sandy beaches with clear blue water when you think of Ireland, but one look at Ballinskelligs Beach will change that. The beach is a perfect stop for those who need a nice stretch while traveling along the Ring of Kerry. Ballinskelligs Beach may also be the only beach you visit with a castle; the 15th-century McCarthy Mor Castle was once used to guard Ballinskelligs against pirates(!) but now serves as the perfect backdrop to this local beach.
#12: Go night kayaking on Lough Hyne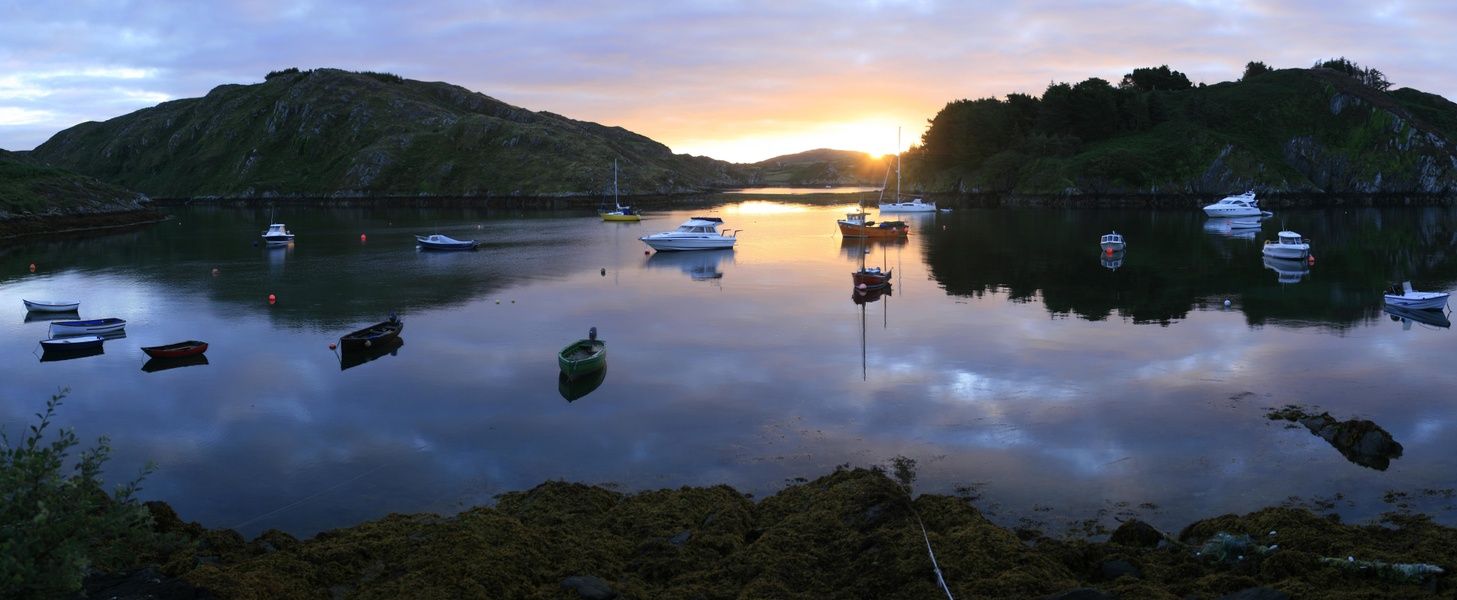 There's nothing quite like a nighttime kayaking trip on Lough Hyne in County Cork. The water looks as smooth as velvet after the sun sets and the stars shine brighter than any city lights. There's truly nothing more calming or beautiful than star gazing while gliding across the waters of Lough Hyne on a kayak.
Pro tip: Take the stress out of trip planning and ask a local to book your kayak trip.
#13: Visit Skellig Michael Island (from Star Wars: The Force Awakens)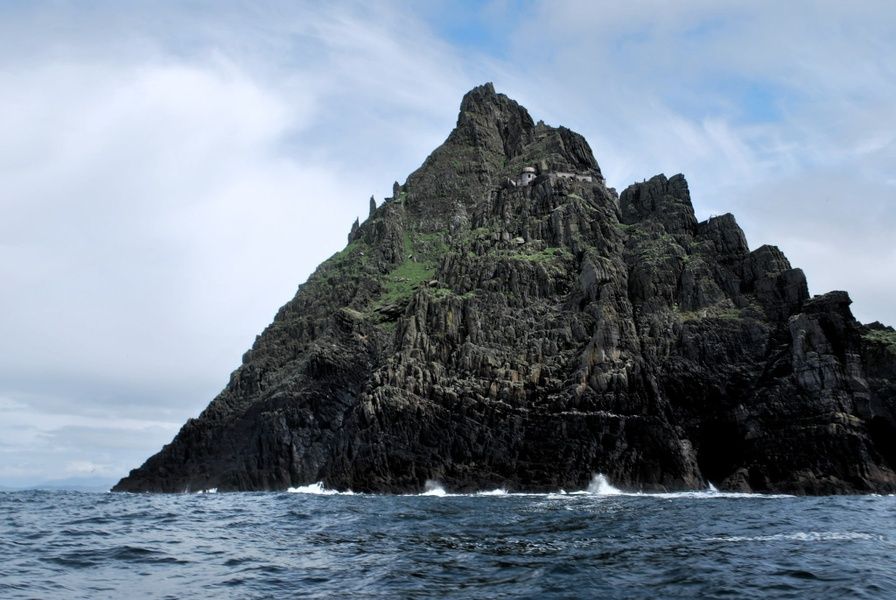 Not for the faint of heart, the 600+ steps to the top of the remote and beautiful Skellig Michael Island lead to a network of primitive 6th-century monasteries. Skellig Michael Island is also home to 23,000 gannets (large seabirds), making it the second-largest gannet colony in the world. Human presence on the island dates back to 600 CE and was a safe space for Catholics who suffered under the restrictive 18th-century penal laws. And yes, it was also the setting for the final scene of Star Wars: The Force Awakens.
#14: Explore Cork, Ireland's second-largest city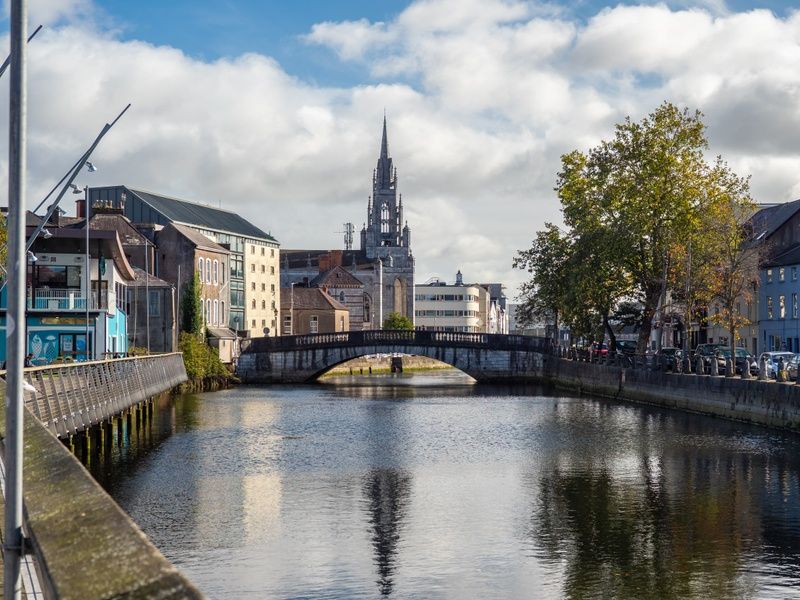 What Cork lacks in size (it's Ireland's 2nd largest city, but has about 800,000 fewer inhabitants than Dublin) it makes up for with its plethora of incredible activities. Shop for snacks at the awesome English Market, go shopping on St. Patrick's street, and explore Cork's best historical sites, like the gorgeous St. Fin Barre's Cathedral and serene St. Anne's Tower. One of the best parts about exploring Cork is that you aren't limited to the city itself—many of Ireland's coolest sites are a quick drive away, including Blarney Castle and the Blackrock Castle Observatory.
#15: Climb stunning sea stacks off the coast of Donegal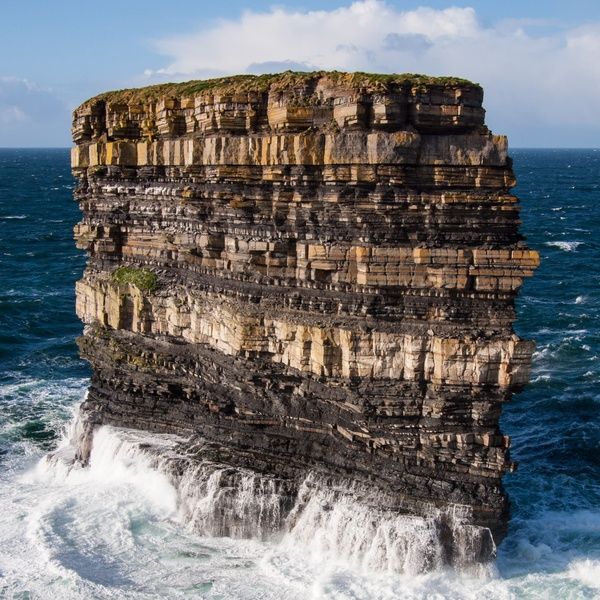 Fewer people have climbed Ireland's tallest sea stacks than have been to the moon! That said, if you're up for an adventure, it's not too difficult to summit some of the smaller rock columns off the coast of Donegal (especially if you have some local help). You don't need any prior climbing experience, but you should be comfortable with heights. To this day, there are still 60 untouched stunning sea stacks and 150 new routes waiting to be climbed.
Pro tip: Pair a sea stack climb with a couple of days in County Donegal. It's a lovely, rustic area that's primarily Irish-speaking and that gives new meaning to the word "adorable".
#16: Trek through Killarney National Park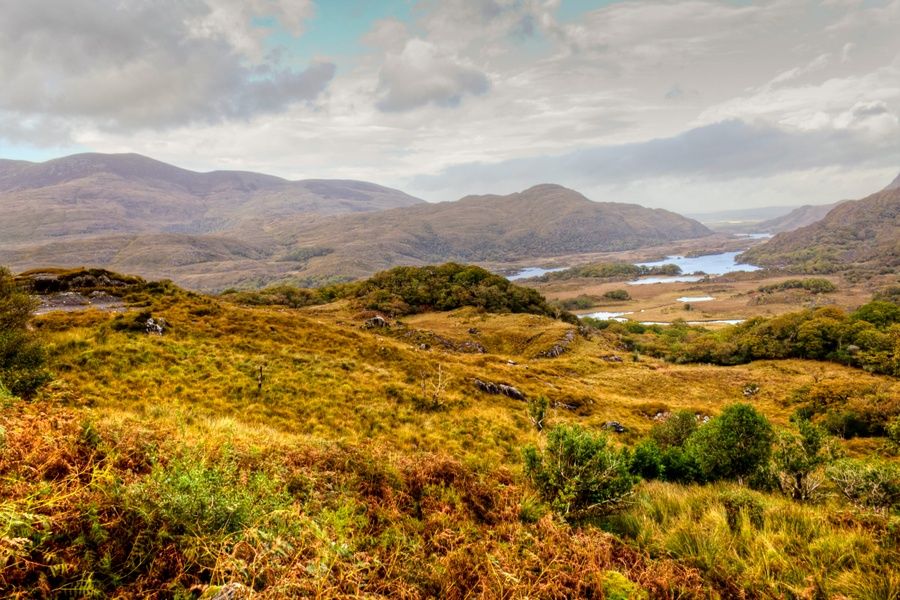 Ireland's oldest National Park, Killarney ranges over 25,400 acres. Not only is Killarney National Park tremendously huge and beautiful—it's also home to a wide variety of incredibly rare animal species like red deer. The park is also the home to McGillycuddy's Reeks, the highest mountain range in Ireland, standing over 3,200 feet tall. Locals and travelers both gush over Killarney National Park's fabled Irish array of landscapes, hikes, and wildlife.
#17: Visit world-renowned Kilkenny Castle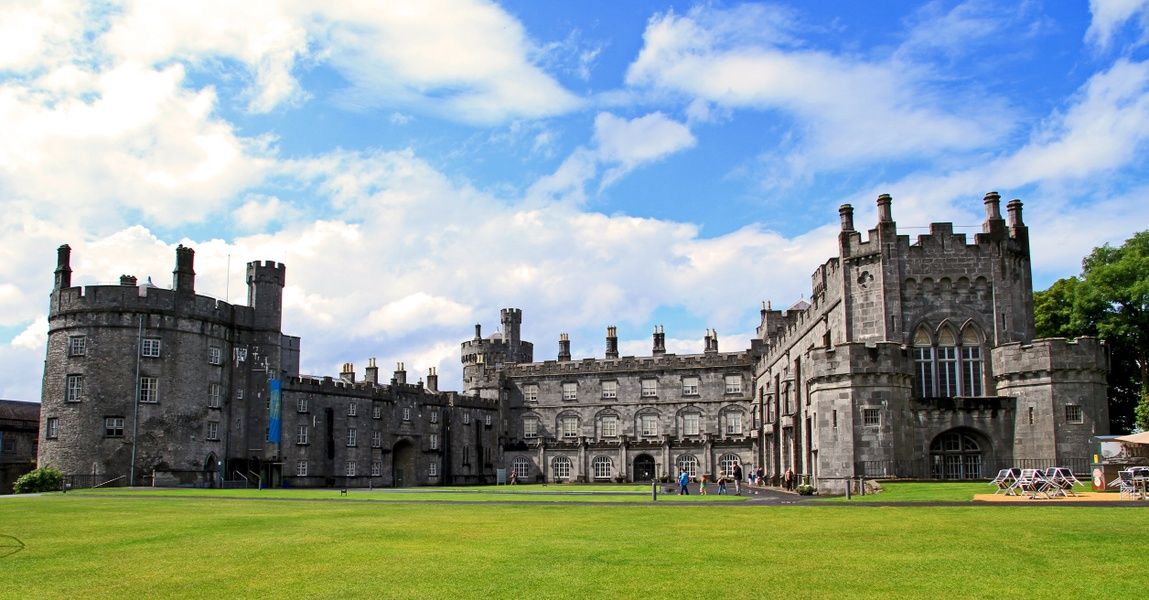 Dating back to the 12th century, Kilkenny Castle is an iconic landmark that can't be missed on any trip to Ireland. Built by the Anglo-Normans not long after William the Conqueror's conquest of Britain, this medieval masterpiece has been beautifully restored. Today, its architecture seems right out of a movie and gives the castle a fairytale feel. Walk to the River Nore, explore the gardens, picnic on the enormous green lawn, and learn about the extensive history of the amazing town of Kilkenny.
#18: See the Cliffs of Moher from below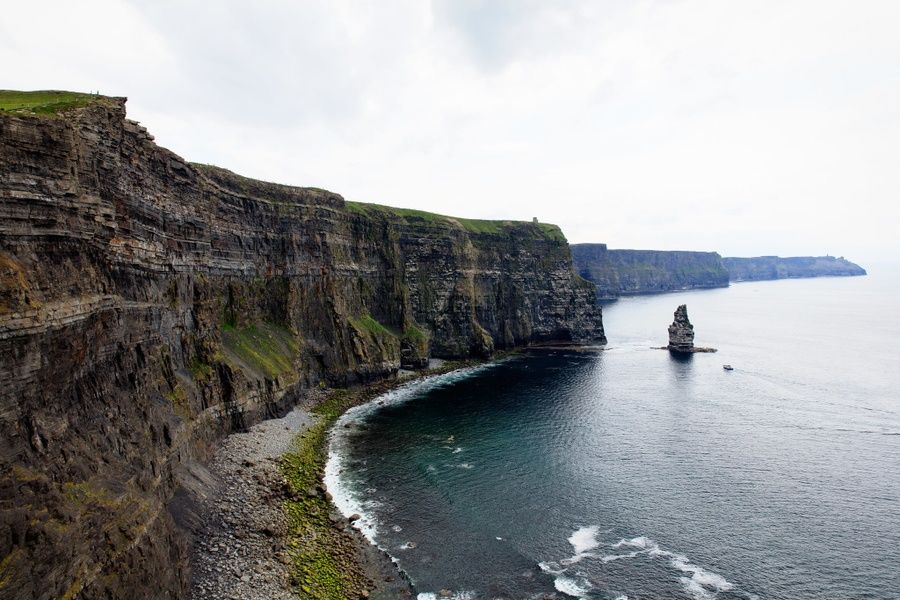 While standing at the top of the Cliffs of Moher is surely exhilarating, seeing the cliffs from below is a one-of-a-kind experience. Take a ferry from Doolin and ride the rocky waves out to the bottom of the cliffs. The water is shockingly blue and with massive rocks jutting out in the middle of the ocean. The setting is overwhelmingly stunning and possibly even more beautiful from below. Bonus: you can also spot where Harry Potter and the Half-Blood Prince was filmed.
#19: Have a pint at the St. James Gate Guinness Brewery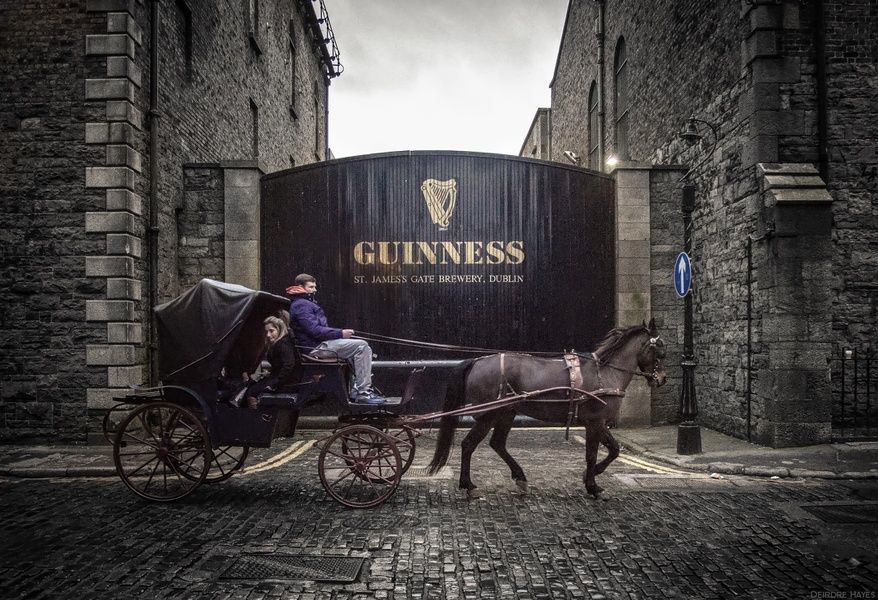 Founded in 1759, a visit to the original Guinness brewery is a must-do while you're in Dublin. The seven-story storehouse tour takes you through the history of Guinness, how the delicious stout is made, and even features a couple of tastings along the way. You'll learn the 6 steps to pouring the perfect pint and will be awarded a Guinness-pouring certification for your troubles. Fun fact: the factory also contains the world's largest beer glass—if it was filled, it would contain 14.3 million pints of beer!
Pro tip: You can also skip the tour and drink the day away at the factory's rooftop Gravity Bar, which gives you a fantastic 360° view of Dublin.
#20: Visit the southernmost points of Ireland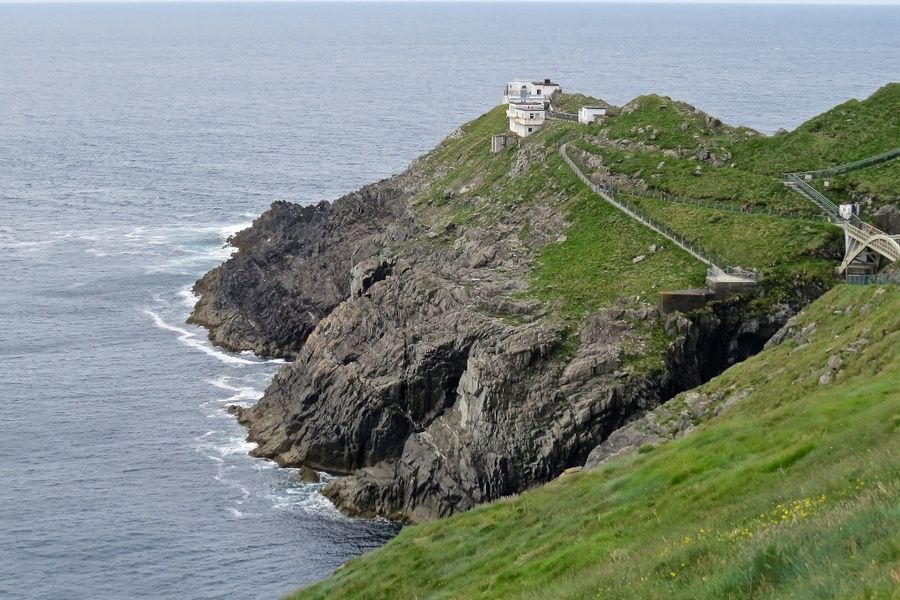 The southernmost points of Ireland, Mizen Head, and the slightly more southern Brow Head offer some truly amazing views. There are also a couple of cute little towns nearby where you could stop for a coffee or an ale. Make sure you go on a clear/sunny day—with clouds in the way, you won't be able to see much.
Pro tip: Because these are isolated spots, get some local advice about the best ways to visit.
#21: Visit Waterford's Medieval Museum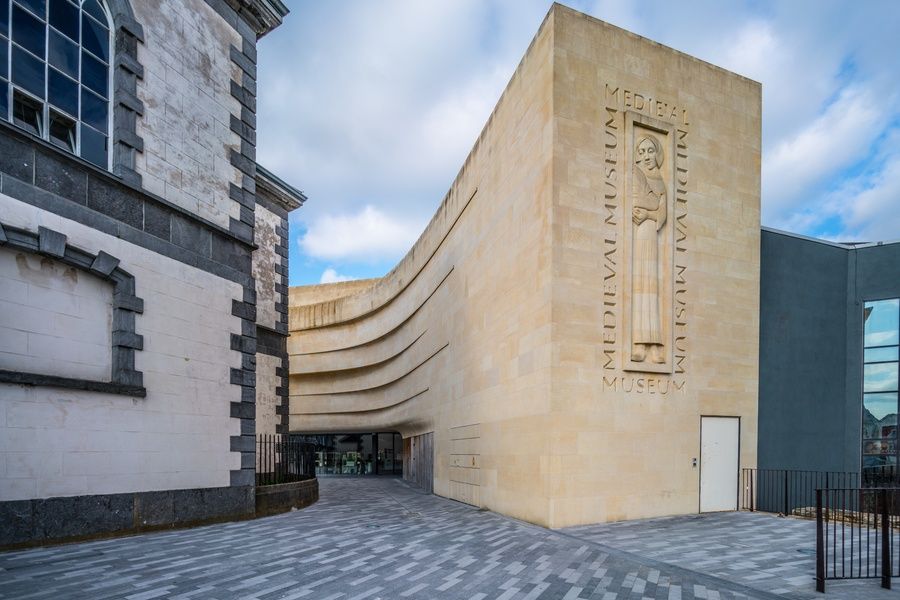 Located in Ireland's oldest city, Waterford, the Medieval Museum is the only museum of its type in the entire country, with artifacts dating back to 1373. It also holds the only set of medieval cloth-of-gold vestments in all of Europe. The spiral staircase that takes you from one floor to the next also dates back to the 13th century. Aside from being a phenomenal museum, the Medieval Museum's sleek architecture is absolutely beautiful and a favorite among many traveling to Ireland.
#22: Drive the Slea Head Drive around the Dingle Peninsula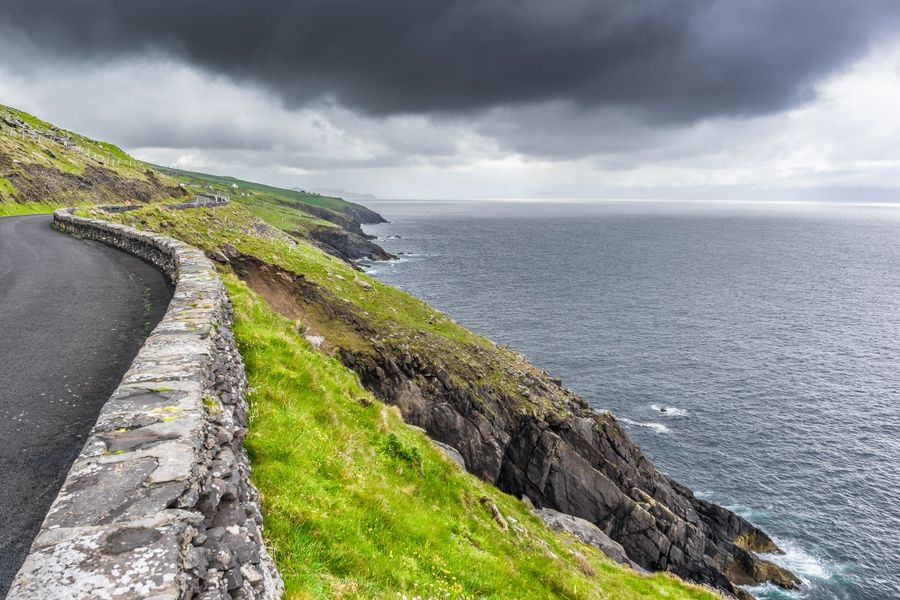 Similar to the Ring of Kerry, the Slea Head Drive is a shorter route that takes you around Western Ireland—though it does not sacrifice beauty. A drive through the Dingle Peninsula gives you views of the Blasket and Skellig Islands, small traditional Irish towns, and Ireland's western coastline. Set aside a day for this drive as it's way too beautiful to rush through.
#23: Escape to the Glenoe Waterfall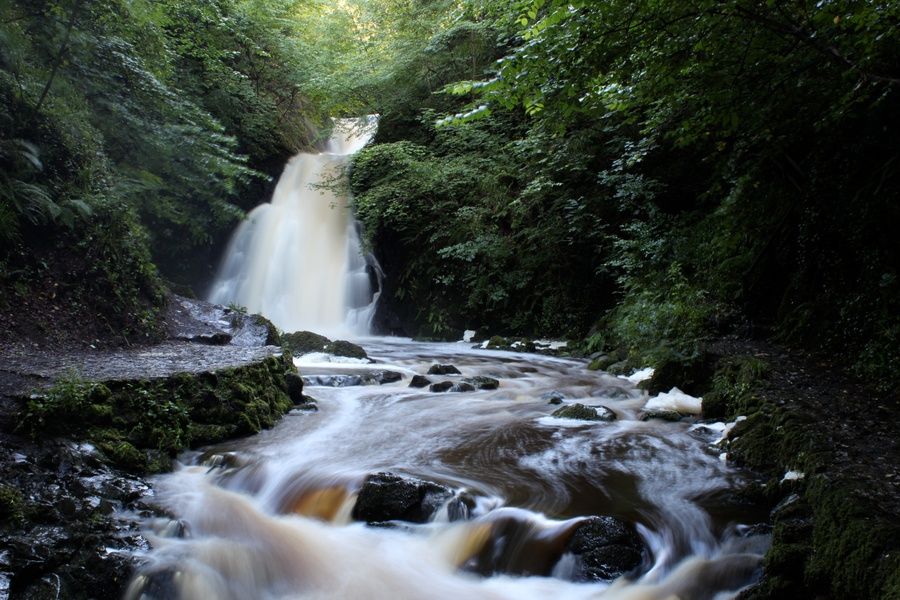 The tree-enclosed Glenoe Waterfall in County Antrim is perfect for anyone looking for a quick swim in crystal blue waters or immersion in a fairy-tale world. The waterfall is just a short walk from the parking lot, though there are other trails available should you opt for a longer hike. With high tree-tops and quaint wooden bridges, the Glenoe Waterfall is the perfect off-the-beaten-path, fairy-tale getaway.
#24: Tour the iconic Jameson Distillery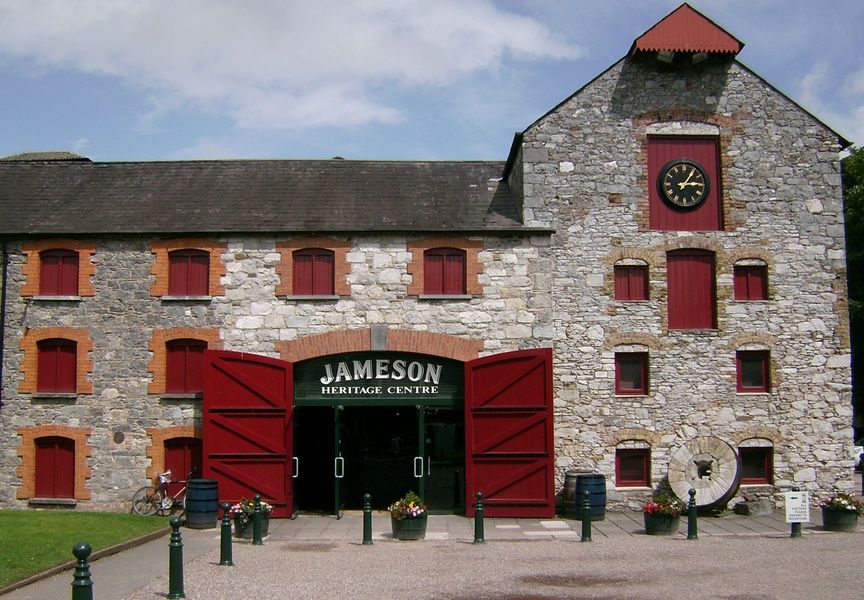 Tour the 200-year-old Jameson Distillery in Dublin, the birthplace of Irish whiskey. The Jameson Distillery offers five different experiences and tours, including a premium whiskey tasting, a take-home whiskey blending class, a whiskey cocktail-making class, and a complete tour of the distillery. We highly recommend these informational and experiential whiskey tours to anyone who loves learning about (or drinking) Irish whiskey.
#25: Make your way to Galway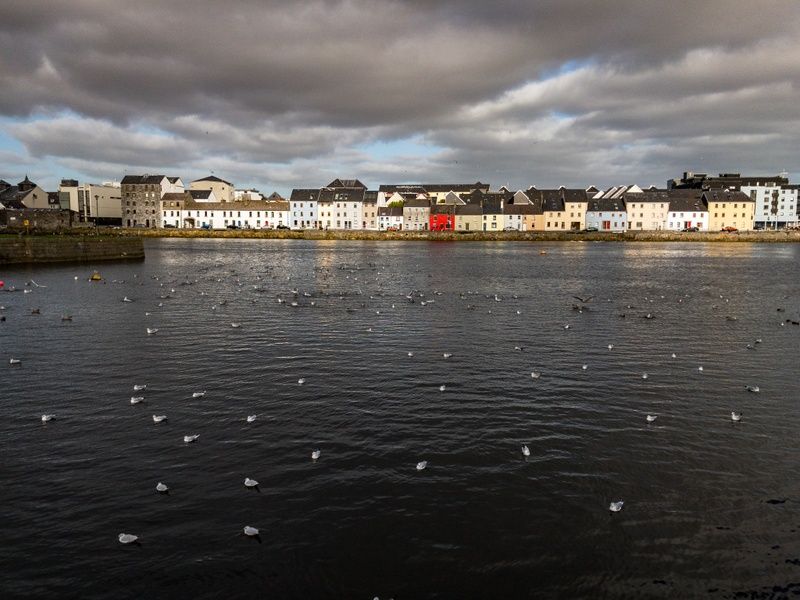 Galway, a harbor city on the west coast of Ireland, is a charming cobblestoned town packed with traditional pubs, quaint cafes, charming museums, and eccentric shops. If you're looking for a fun, buzzing atmosphere full of street performers and friendly people, we'd recommend the Quay Street area—though the Latin Quarter on High Street is also a great place to have a bite and take in the pastel-colored buildings leading down to the water.
#26: Have a drink at Ireland's highest pub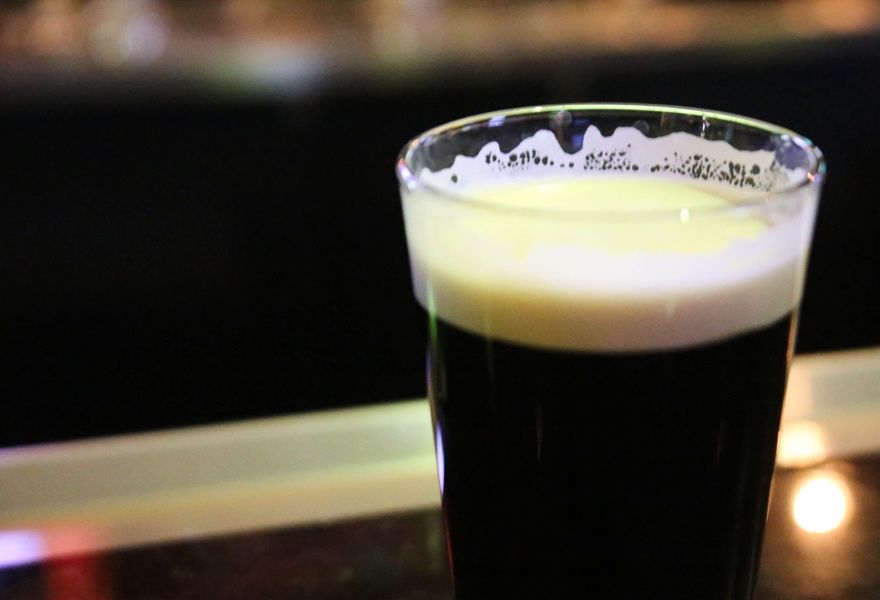 Relax and enjoy a drink over 1,000 feet above sea level at Top of Coom's Pub in Kenmare. While you drink, you'll look out onto the stunning Glanlee and Muscrai Valleys while listening to traditional Irish music. It's not uncommon for patrons to break out into song while sipping on stout, as Top of Coom's is a renowned bar in the traditional Irish music community. If you're looking for spectacular views, a great time, and tasty beer, head over to Top of Coom's pub.
#27: Witness Dublin's Kilmainham Gaol museum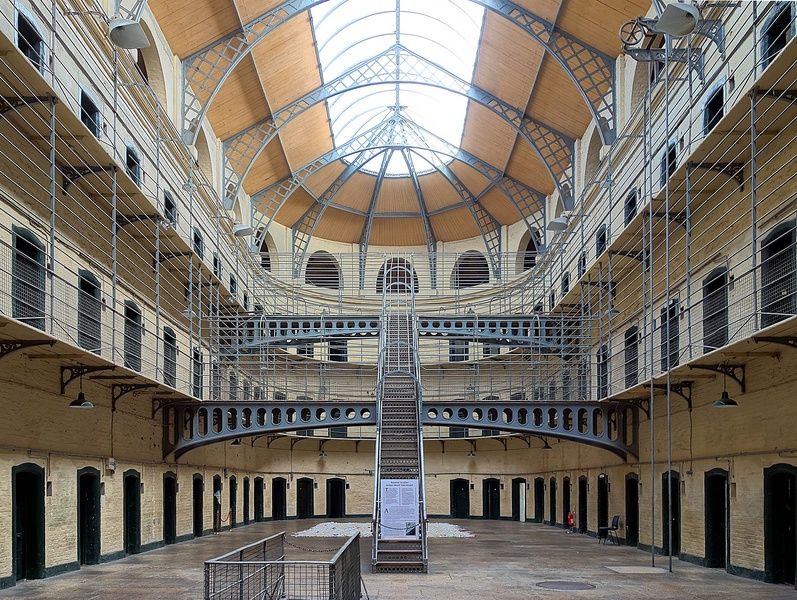 On a basic level, The Kilmainham Gaol Museum is a restored prison from the 18th century. Culturally though, it's so much more. Known for its harsh, inhumane treatment of prisoners, it's a symbol of the violent repression faced by the Irish under English rule—especially during the independence movements of the late 19th and early 20th centuries. Countless thousands of men, women, and children were held within its walls at one time or another, some of whom were eventually shipped to Australia.
#28: Take a trip to Limerick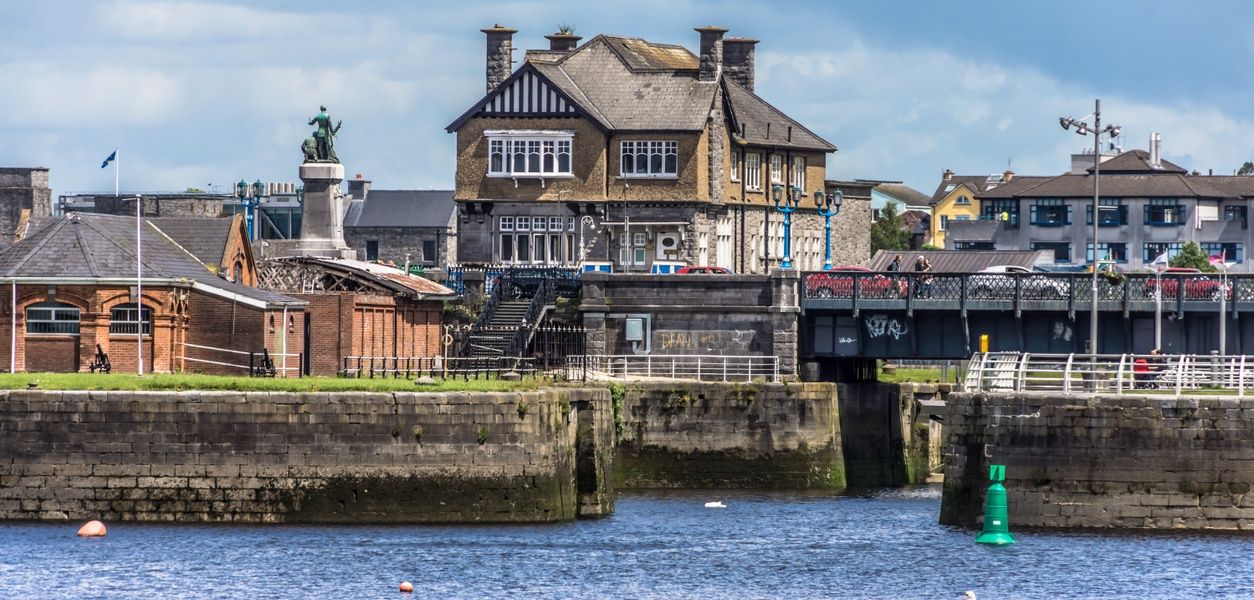 A coastal city on the River Shannon, Limerick is a fun, multicultural town and a must-visit in Ireland. If you're a sports fan, head to Thomond Park and see Limerick's iconic rugby team, Munster, play a game alongside the team's over-the-top fans.
Aside from the many pubs and restaurants in the city center, Limerick's historic core, known as King's Islands, holds plenty to do. Here you can explore King John's Castle, St. Mary's Cathedral, Limerick City Museum, and the Bishop's Palace. To experience the mystical side of Limerick, visit the Terra Nova Garden, Limerick's magical garden of fairy forts that date back thousands of years ago.
#29: See the Saltee Islands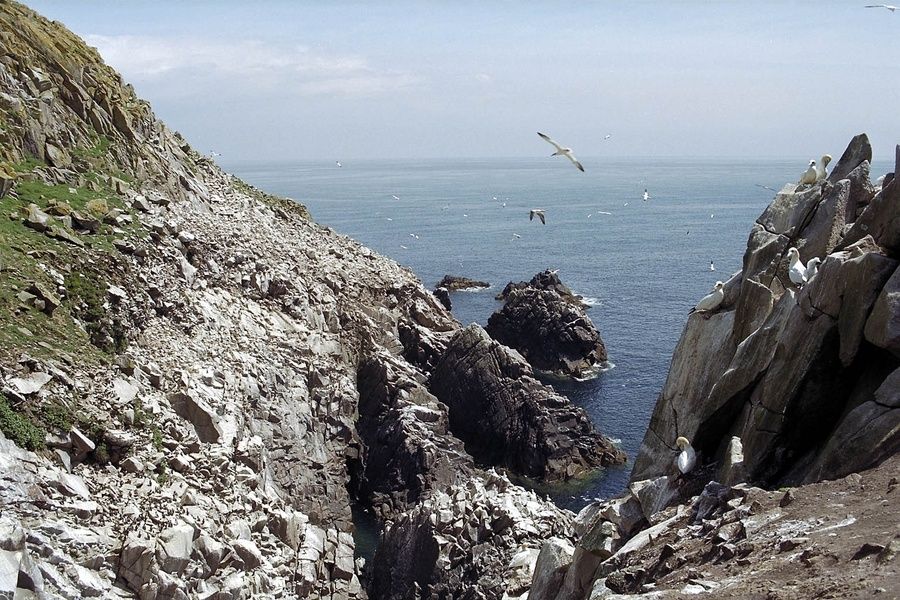 Two small, uninhabited islands off of the coast of southeastern County Wexford, the Saltee Islands are also home to the largest seabird sanctuary in the world—so if you're a birdwatcher, this is the place for you. As rugged as they are beautiful, the Saltee Islands are surrounded by treacherous waters—hence their nickname: "The Graveyard of a Thousand Ships".
#30: Check out Belfast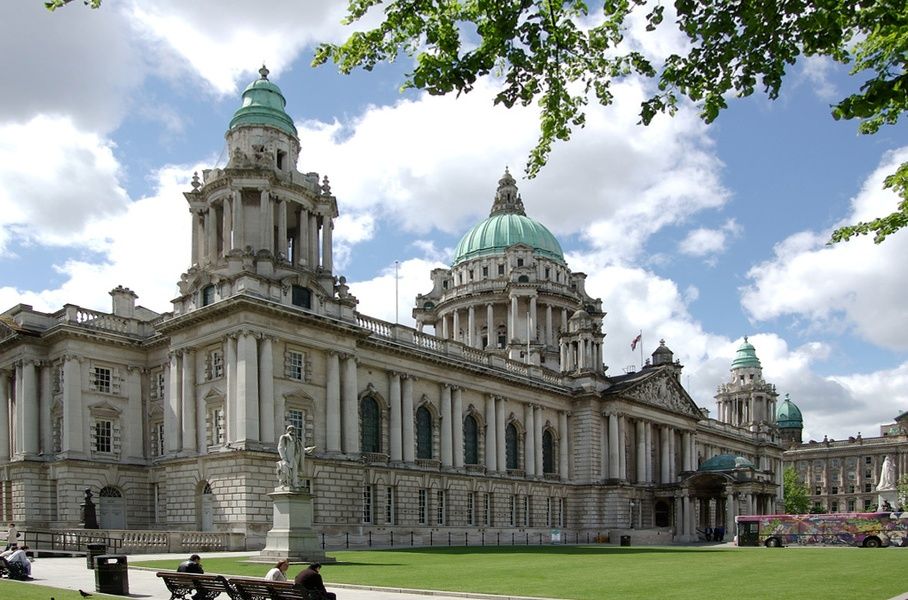 Belfast, the capital of Northern Ireland, has it all: gorgeous architecture, some pretty incredible restaurants, and a rich—if complex—history. One of the main draws in Belfast is the awesome Titanic Belfast museum, which commemorates the doomed ocean-liner (the Titanic took off from Belfast before sinking about 12 days later).
And that's not all—if you're more into Jon and Daenerys than Jack and Rose, check out all the places where Game of Thrones has filmed in Belfast—you can find some pretty awesome Game of Thrones tours in town.
--
With this list of 30 things to do in Ireland, you're off to a good start! But for a unique experience that's more than an internet list, connect with a local to plan your trip. They'll design a custom itinerary based on your interests, travel style, and budget, so you'll see Ireland through the eyes of a local. Basically, it's like having a best friend in Ireland. Questions? Send us a message!