If you're thinking about traveling to Mexico City, there's never been a better time. Travelers rejoice: here are your Mexico City travel questions, answered. Anything else you want to know? Just ask us!
Want to explore Mexico differently? Have a local plan your trip.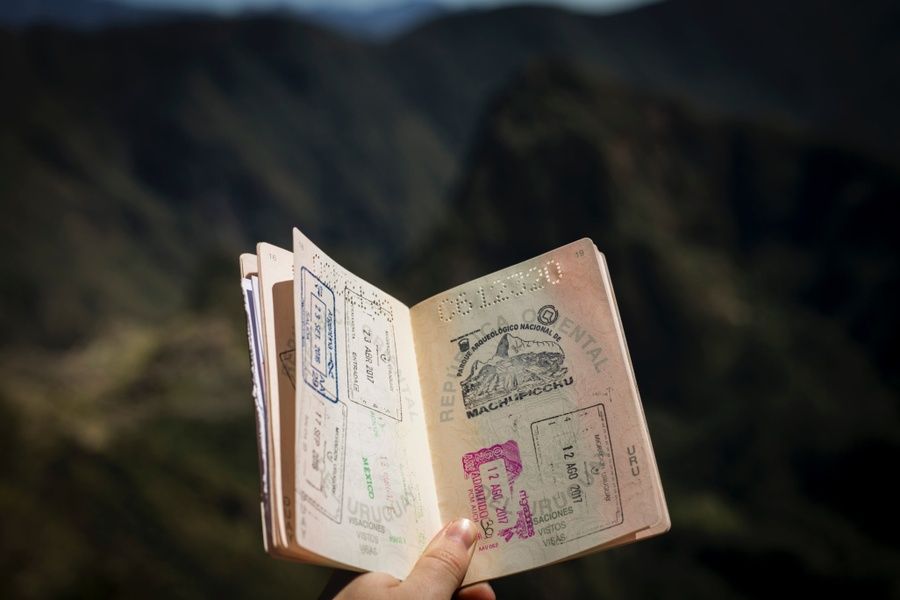 Q: Do I need a visa to travel to Mexico?
A: If traveling from the US, the EU, or many other countries, you don't need a visa for Mexico if you're staying in the country for less than 180 days.
Q: What vaccines do I need for Mexico City?
A: You probably already have your necessary vaccines for Mexico City. The CDC simply recommends making sure your Typhus and Hepatitis A vaccines are up to date before traveling.
Q: When's the best time to visit?
A: There's never a bad time to go to Mexico City! With an average temperature of 59°, the climate is good for year-round travel. That said, for the most affordable flights and best weather, traveling between March and May is a good idea. The weather is less rainy in these months than in the summer, and flight prices haven't hit the highs that come later in the year. So basically, the best time to visit Mexico City is... always.
Q: What should I pack?
A: Depending on how you long you're spending in Mexico City, don't worry about packing anything special. Prepare for rain and wet weather during summer months, and remember to bring or buy your own bottled water. However, with an average temperature of 59°, you might want a sweater or rain jacket. For more info on weather and packing, check out this Mexico City travel guide or ask a local directly.
Q: Do I need a power converter?
A: American appliances and plugs work in Mexico City. If you are traveling from out of North America, you will need a converter.
Q: Is the water safe to drink?
A: The tap water in Mexico City is not safe to drink; plan on using bottled and purified water for drinking and brushing your teeth. The city as a whole is facing a major water crisis as a result of climate change, but bottled water is easily accessible across Mexico City.
Q: Is Mexico City safe on the whole?
A: While certain parts of Mexico are known to be dangerous, Mexico City itself is safe. In July of 2018, Mexico City has issued a "Level 2" warning from the State Department—this is the same warning level given to France and Germany.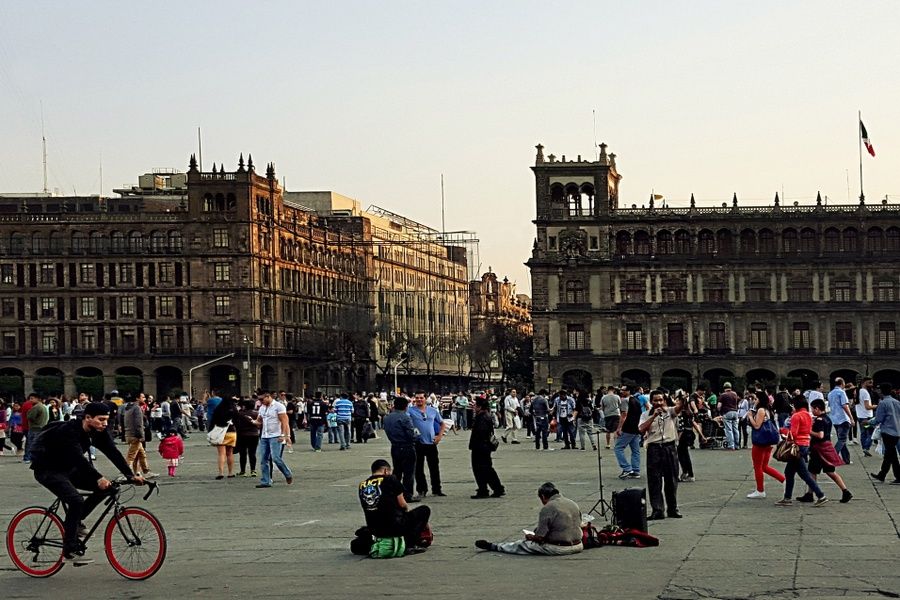 Q: Is Zika an issue?
A: There is a risk of Zika in Mexico City, so pregnant women and couples trying to become pregnant should talk to a physician before arranging travel. That said, given Mexico City's elevation, the risk is minimal (mosquitos can't live above a certain altitude).
Q: What's the best neighborhood to stay in?
A: Mexico City is quite large, and nearly every neighborhood has its merits. Many travelers choose to stay in Paseo de La Reforma—one of the liveliest neighborhoods in the city—or Roma Norte, a beautiful, historic, and residential neighborhood. For more information, check out this 2024 guide to the 10 best neighborhoods in Mexico City.
Q: What's the best way to get around Mexico City?
A: The metro in Mexico City is cheap, convenient, and easy to use. Buses are also available but often take longer than the subway. Taxis and are also recommended, but traffic in Mexico City can be very intense, and the driving customs in Mexico City are very different from the United States. However, you can use your own American driver's license if you are in Mexico.
Q: What currency does Mexico use?
A: Mexico uses the peso (Mex$). The exchange rate is roughly Mex$19.25 to $1 USD. However, you can use US dollars in certain traveler-heavy locations in Mexico City. Just remember: these prices are often much higher than if you use pesos. Also, note that most ATM cards work in Mexico, and carrying cash is important as many restaurants, bars and shopping locations do not accept cards.
Q: Do I need to know Spanish?
A: While knowing a number of key phrases in Spanish is smart, it isn't necessary to speak Spanish in order to get around Mexico City. Many of the people who live and work in the city speak English, but speaking Spanish definitely helps.
KEY PHRASES TO KNOW
Spanish English
Me … My name is…
Donde el ? Where is the bathroom?
Me ? Can you help me?
No . I don't speak Spanish.
Habla Inglés? Do you speak English?
Q: Should I tip in Mexico City?
A: Generally, you should tip about 10% at a restaurant. This is often added to the bill by the restaurant itself (look for the charge). On drinks, it's typical to tip about 15% on the bill, or about 20 pesos per drink. For more info, see our guide to tipping in Mexico City.
Q: Are there any special customs I should be aware of?
A: Friendliness is common in Mexico City, with an emphasis on casual conversation and politeness. Learn as much about Mexican culture as you can prior to visiting in order to understand the customs and environment of the city, especially if you aren't able to speak the language. We'd also recommend chatting to a Mexico City local for more insider info you can't get anywhere else.
--
Still have questions about staying safe in Mexico? We have the answers, so feel free to message us any time! And before you fly out, make sure to talk to a travel planner who lives in Mexico City for help planning your trip. After all, there's nothing worse than spending hours of time planning only to find out you're missing out on the *real* Mexico City. And for more info, be sure to check out: