ViaHero · January 11, 2019
Taking a cruise is an incredible way to get a first taste of what Cuba has to offer, and many people don't realize that it's perfectly legal to do—even as an American! If you love cruising and you're intrigued by Cuba, booking a cruise to Cuba could be the perfect vacation for you in 2019. Read this guide to cruises to Cuba before you choose a cruise—then, feel free to message us with any questions you might have. Our Cuban travel experts are here to help!
Want to explore Cuba differently? Have a local plan your trip.
Yes, you can cruise to Cuba as an American
Since President Obama loosened restrictions on travel to Cuba in 2015, cruise companies have been expanding their Cuba cruise options for Americans. And while President Trump did make changes to the Cuba travel policy in 2017, those restrictions do not prohibit Americans from traveling to Cuba.
All you need is a Cuban Tourist Card
Anyone traveling to Cuba must have one thing in addition to a passport: a Cuban tourist card. It's a simple piece of paper that you must purchase before you reach Cuba. Cruise lines that stop in Cuba will give you the option to purchase your tourist card (sometimes called a Cuba visa) through them. But you can also purchase one independently through a company like Easy Tourist Card. Once you have your Tourist Card in hand, keep it with your passport—it's just as important for legal travel to Cuba.
Americans must declare a travel category (but don't worry, it's easy!)
Your cruise line will also likely ask you to fill out a travel affidavit. It's a short form you fill out to verify that the time you will spend in Cuba will fall under one of the approved categories of travel for Americans outlined by the US Treasury Department. The easiest category to fit into is often the Support for the Cuban People category. Under Support for the Cuban People, you must maintain a full-time schedule of activities that support the Cuban people—like taking a class on Cuban cocktails, hopping into a classic car for an independent tour of Havana, or even eating at privately-owned restaurants.
The travel categories for Americans are not as confusing as they sound at first, but if you're looking for peace of mind and a one-of-a-kind travel experience, ask a ViaHero travel expert to plan your itinerary for you. Our Cuban travel experts make sure that you get to do the activities you enjoy while following the rules of travel for Americans in Cuba.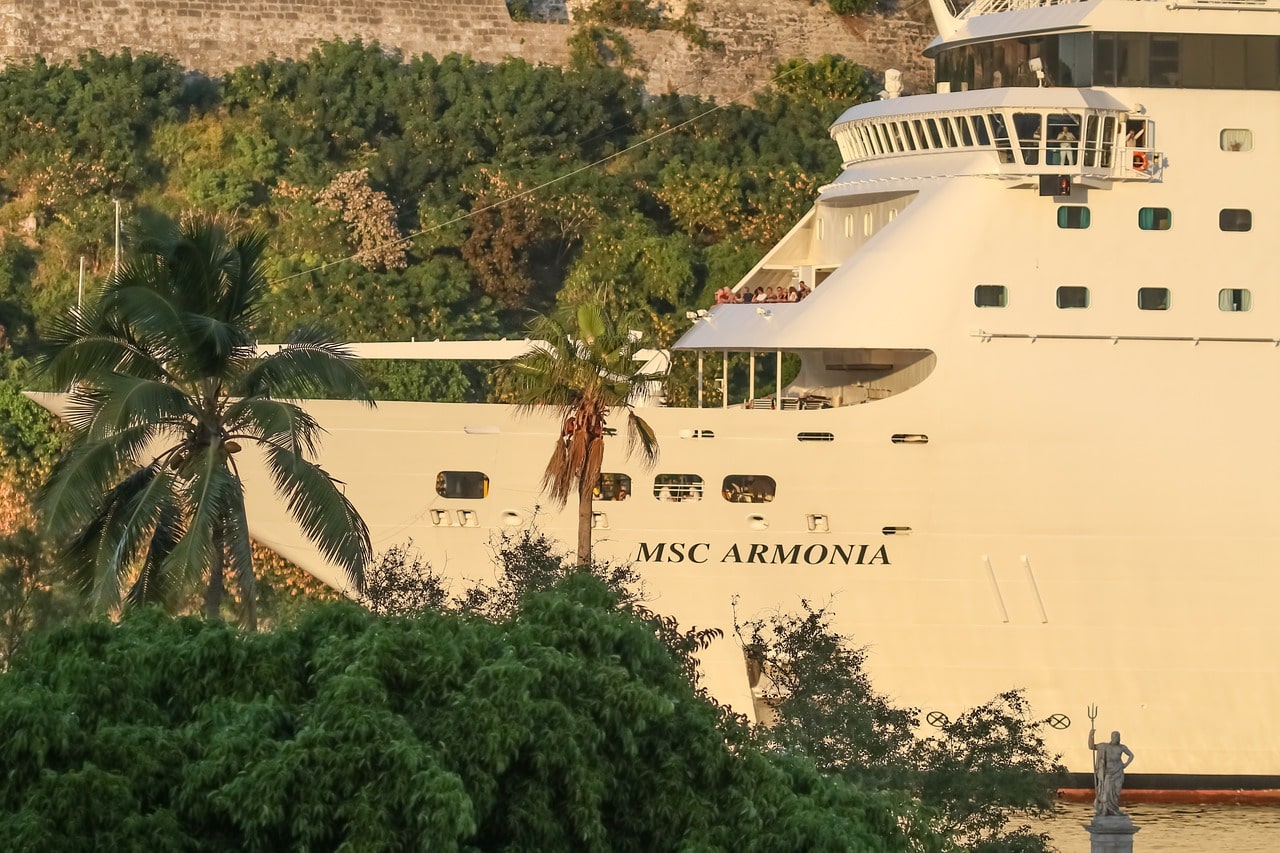 Ports of call for cruises to Cuba
Cruise lines have ports in several locations in Cuba including Havana, Santiago de Cuba, and Cienfuegos. Each port city has its own charms. Old Havana, for example, is a UNESCO World Heritage site that you can explore on your own or on a tour. Cienfuegos is a foodie's paradise and an excellent jumping off point for outdoor excursions like birding. And Santiago de Cuba is bursting with life during summer festivals like Carnaval.
You can take an independent Cuba shore excursion, regardless of what your cruise line says
Although many cruise lines want you to take their guided tours of Cuba, you are 100% entitled to take an independent Cuba shore excursion as long as you have your passport and Cuba tourist card.
There are tons of amazing things to do on Cuba shore excursions
Uncover the top things to do in each port of call with the expertise of a Cuban Hero (aka a travel planner). Most Cuban travel experts are well-versed in the highlights and hidden gems of Havana. But there are also experts like Davied, who was born and raised in Cienfuegos, and loves introducing travelers to his city. Davied can point you to the best restaurants in Cienfuegos as well as teach you about sociocultural projects the benefit the local community.
As an American on a cruise to Cuba, you can tour the typical historic sights, take dance classes, or get involved in local volunteer projects for a few hours. The choice is yours. Regardless of what you choose to do, ViaHero travel experts plan your personalized itinerary. Your itinerary will be more than a list of things to do. It will include a personalized guidebook, custom maps, and unlimited support from your Hero by phone and email.
Ready to explore your shore excursion options from cruises to Cuba? Find your new Cuban best friend and travel expert. Or, message us with any questions. And check out: