ViaHero · Updated November 19, 2019
The quick answer: yes—Colombia is absolutely safe for travel in 2020. Locals in Colombia tell us that, like anywhere else in the world, the country has safe and unsafe areas. But overall, Colombia is a traveler-friendly destination. Below, we lay out everything you need to know about safety in Colombia. 
Looking for more safety info? Work with a local trip planner in Colombia. They'll answer all your safety questions and design a custom guidebook that ensures you'll see a side of their country that most tourists miss. Learn more.
Colombia is a country at peace
Since a 2016 accord ended the decades-long civil war between Colombia's government and the paramilitary group FARC, Colombia has enjoyed an unprecedented period of peace. As a traveler, this means you'll find yourself in the midst of a cultural renaissance. Enjoy Colombia's unparalleled food scene, booming ecotourism industry, and innovative music explosion while taking in all the beautiful sights this country has to offer.
Statistically, the major cities are less dangerous than American ones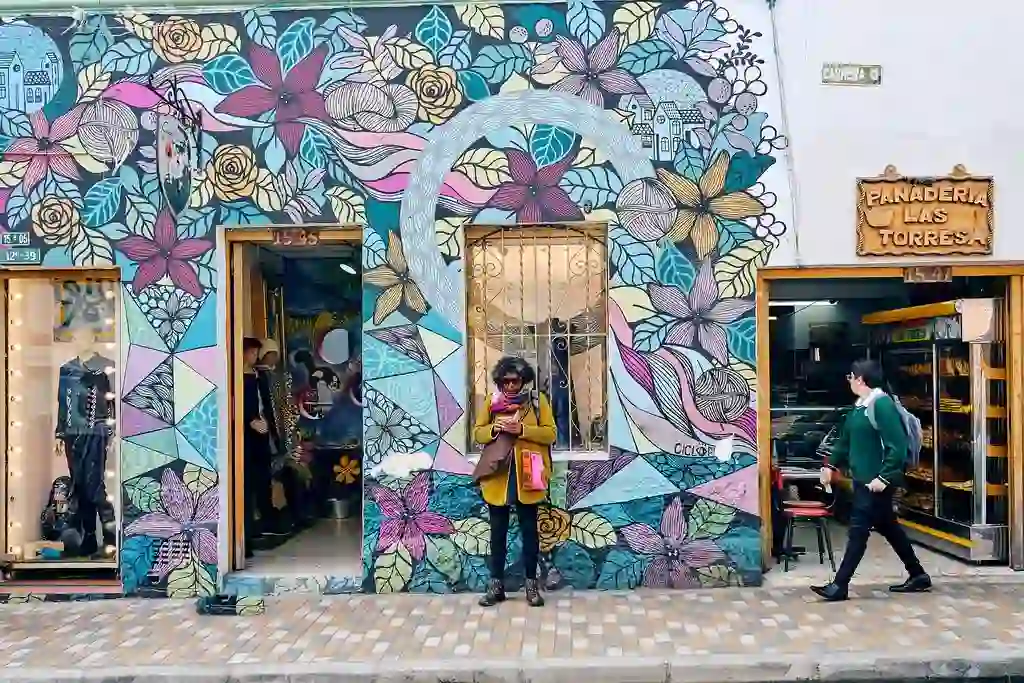 Contrary to its portrayal in popular media, Bogota is actually one of the safest urban areas in South America—so much so that Pope Francis actually visited the city himself in 2017. Locals tell us that while you should take the same precautions while exploring the cities of Colombia as you would exploring any others, it's worth noting that Bogota's violent crime rate is actually lower than that of Indianapolis, Indiana.
Theft and scams are the only common crimes 
Although very rarely dangerous, Colombia is home to some of the most creative scam artists around. Ranging from the run-of-the-mill to the ridiculous, these scams are easily avoided if you know what to look for and use common sense. Don't travel blindly—benefit from local advice before your trip. Our trip planners in Colombia have gathered these tips for avoiding theft and scams:
Pro tips for avoiding theft and scams
As in any other major city, be careful of your surroundings, especially at night. Criminals tend to work in groups, often near tourist centers.

Don't accept food or drinks from strangers—even gum! Although very, very rare, there have been instances of criminals drugging victims before burgling their belongings.

Criminals will sometimes pose as undercover police officers, and ask to inspect your cash to "see if it's counterfeit". Obviously, don't give it to them. Some will even present you with a fake police ID and offer to give you a receipt for your money.

Muggers have often been known to pose as taxi drivers, with obvious results. Avoid this scam by taking Uber.

Be careful in crowded areas; thieves will often distract you while accomplices help themselves to your cash.

Keep your wallet in your front pocket. If you carry a purse, don't leave it unattended or hanging from the back of a chair.

Separate your cash, and keep it in different pockets. If the worst should happen, this trick prevents thieves from swiping all your swag.
Solo female travelers love Colombia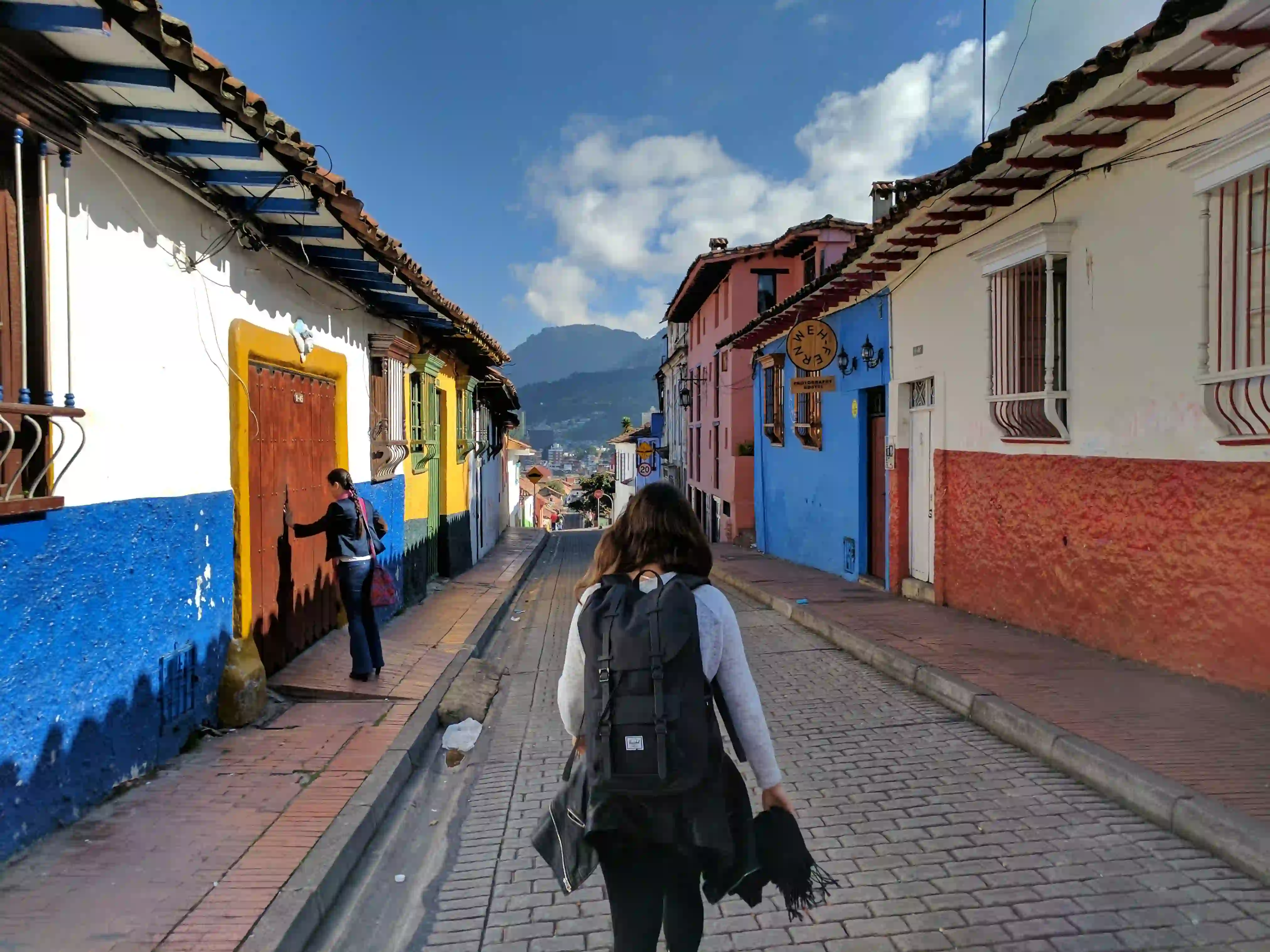 Friendly and helpful locals, good transportation options, and a wealth of accommodation choices help make Colombia a safe and welcoming place for women who travel by themselves. While catcalling and sexual harassment certainly remain an issue (the patriarchy knows no borders), Colombia is no worse than any other country in that regard. That being said, Colombian locals say there are a few things you can do for added security:
Book your stay in advance on Airbnb. That way, you'll be able to familiarize yourself with the neighborhood via user reviews before you even arrive.

Use common sense when you venture out—be cognizant of your surroundings, let someone know where you are and when you'll be returning, and try not to galavant into any unsafe neighborhoods.

Take Uber if you go partying, as unlike public transportation, it takes you directly to your destination.

Take the same precautions you would in any other city—don't accept drinks from strangers, don't break the law, and stay aware.
Kidnapping has dropped to almost nothing
"Narcos" this ain't! These days, kidnapping is much more of a problem for Colombia's neighbors. In fact, Colombia's kidnapping rate has dropped by a whopping 90% over the past 15 years! Avoiding sketchier areas (like lonesome rural highways) can also dramatically reduce your risk of danger. If you're unsure of where to go, you can always ask one of our local Colombian travel experts to help plan your trip. Of course, you could do it all yourself—but why risk it?
The water is safe to drink
Don't bother spending your pesos on bottled water—Colombia's major cities have some of the best tap water around. Bogota and Medellin are known for their excellent water quality. Since drinking tap water in the Colombian countryside can be a bit more hit-and-miss, we'd recommend that you get some advice from a local on how to stay healthy.
You can use Uber
Whether you're getting off the beaten path or simply getting home from an evening of Colombia's famed nightlife, Uber is definitely the way to go. You won't have to worry about the pitfalls of public transportation—overcrowding, pickpockets, and the internationally-ubiquitous body odor. You'll also avoid Colombia's infamous, if infrequent, taxi scams.
Zika is almost nonexistent in cities
It's a common misconception that traveling to Latin America puts you at a high risk of contracting Zika. In fact, the CDC puts Bogota in the "minimal risk" category—and Medellin in the "low risk" category—since they're located at such high elevations! If you are pregnant or may become so, however, you should still talk to your doctor before traveling to Colombia.
It's a great family destination
From the gorgeous beaches and lush rainforests of its Caribbean coast to the coffee-rich slopes of the Andes, Colombia offers something for everyone—especially families. In fact, many hotels, ecotourism preserves, and even coffee plantations cater specifically to family travel. Notoriously friendly and family-oriented, Colombians love children and are quick to strike up conversations with strangers. Make sure to get some tips from a local trip planner on how to meet people—there's nothing worse than spending hours planning only to find that you're missing out on the *real* Colombia.
Healthcare for tourists is top-notch
Boasting one of the top healthcare systems in the Americas, Colombia's state-of-the-art hospitals are quickly becoming known for their affordability and quality of care. Medical standards are just as rigorous as those in the United States, and many of Colombia's doctors train internationally. So if you're worried about staying healthy in Colombia, fret no longer—according to World Health Organization ratings, healthcare in Colombia is actually better than in the US or Canada.
Medical tourism is thriving
According to NPR, tens of thousands of people travel to Colombia every year to undergo elective procedures, often at a fraction of the cost of those in the United States. This rise in medical tourism has also attracted some of the world's best doctors to Colombia's clinics, raising the overall level of Colombian healthcare even higher.  Oh, and did we mention that one government-funded Cartagena clinic even includes a beach resort for patients and their families?
Seniors love retiring in Colombia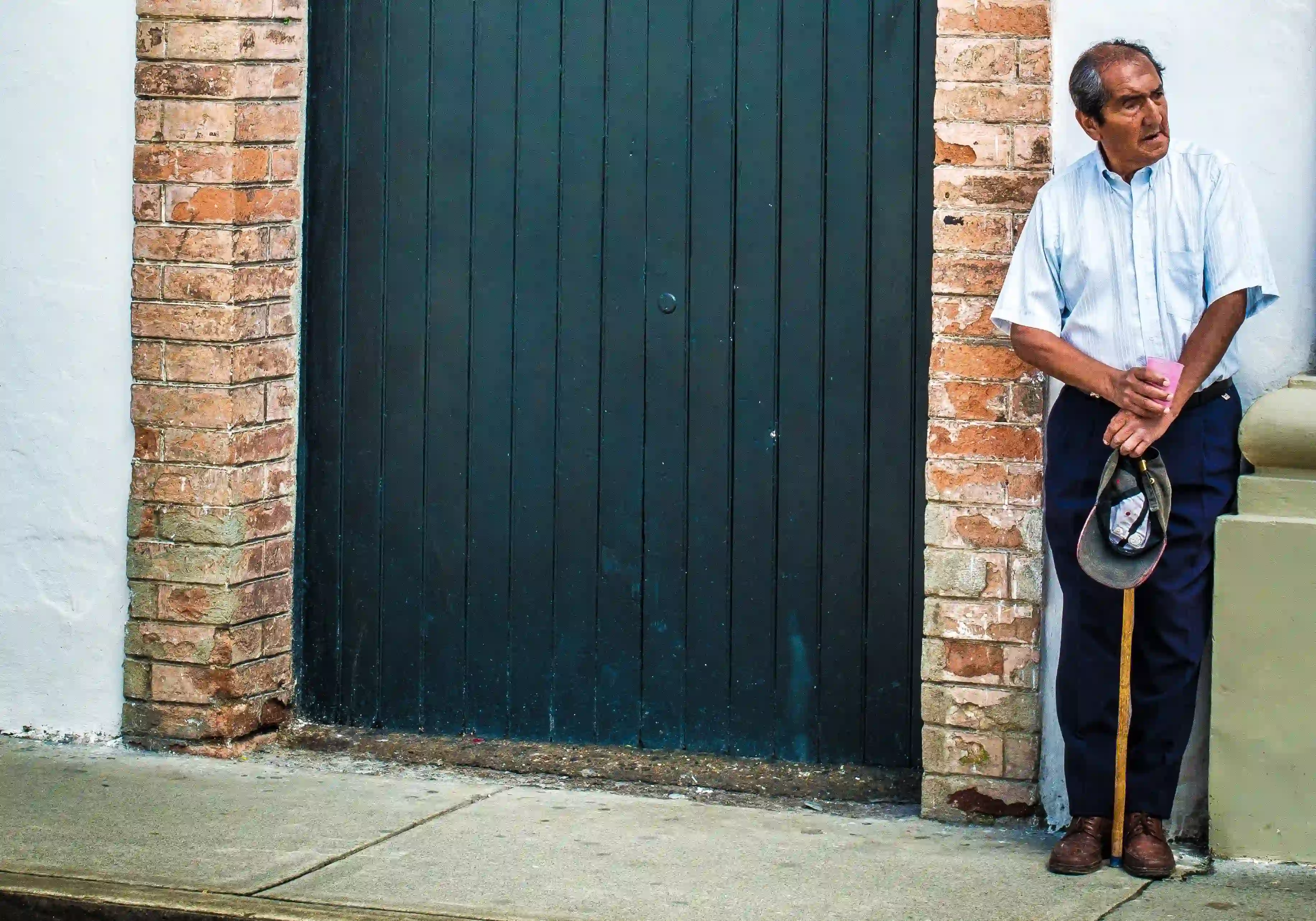 Its warm culture, lovely climate, and excellent healthcare are just a few reasons more and more seniors are choosing Colombia as a retirement destination. Pensions that don't stretch far in the United States are more than enough to live on in Colombia, and with a fantastic quality of life to boot; live-in housekeepers are common, and daily expenses are minimal. CNN actually named Medellin as one of the 5 best cities to retire abroad in 2017.
It's an awesome place to bring kids
When it comes to activities for kids, Colombia's famously family-focused culture shines through. Whether you fancy snorkeling off the Carribean island of San Andres, galavanting through the interactive Parque Explora museum in Medellin, or learning about conservation as you stroll through the famous Cali Zoo (home to some of Colombia's rarest animals) there are countless kid-friendly activities to take advantage of throughout Colombia.
You already have all of your necessary vaccines
While it depends on what you'll be doing in Colombia, many travelers don't even need to get any extra vaccines before traveling to Colombia! Just in case, be sure to read up on vaccinations for Colombia and talk to your doctor before you fly.
Backpacking couldn't be easier
Backpacking might just be one of the best ways to see everything Colombia has to offer, from the pristine beaches of Cartagena to the European elegance of Medellin. To that end, backpacking is quite common in Colombia, and backpackers can find warm beds almost anywhere; Colombia's hostels are known for their cleanliness and affordability, and Airbnb is remarkably prevalent. And though hitchhiking in Colombia isn't particularly common, don't worry—traveling through Colombia is safe and easy, and the public transportation system is extensive. Best of all, most countries don't even require a visa to backpack through Colombia.
Everything you've heard about Medellin is wrong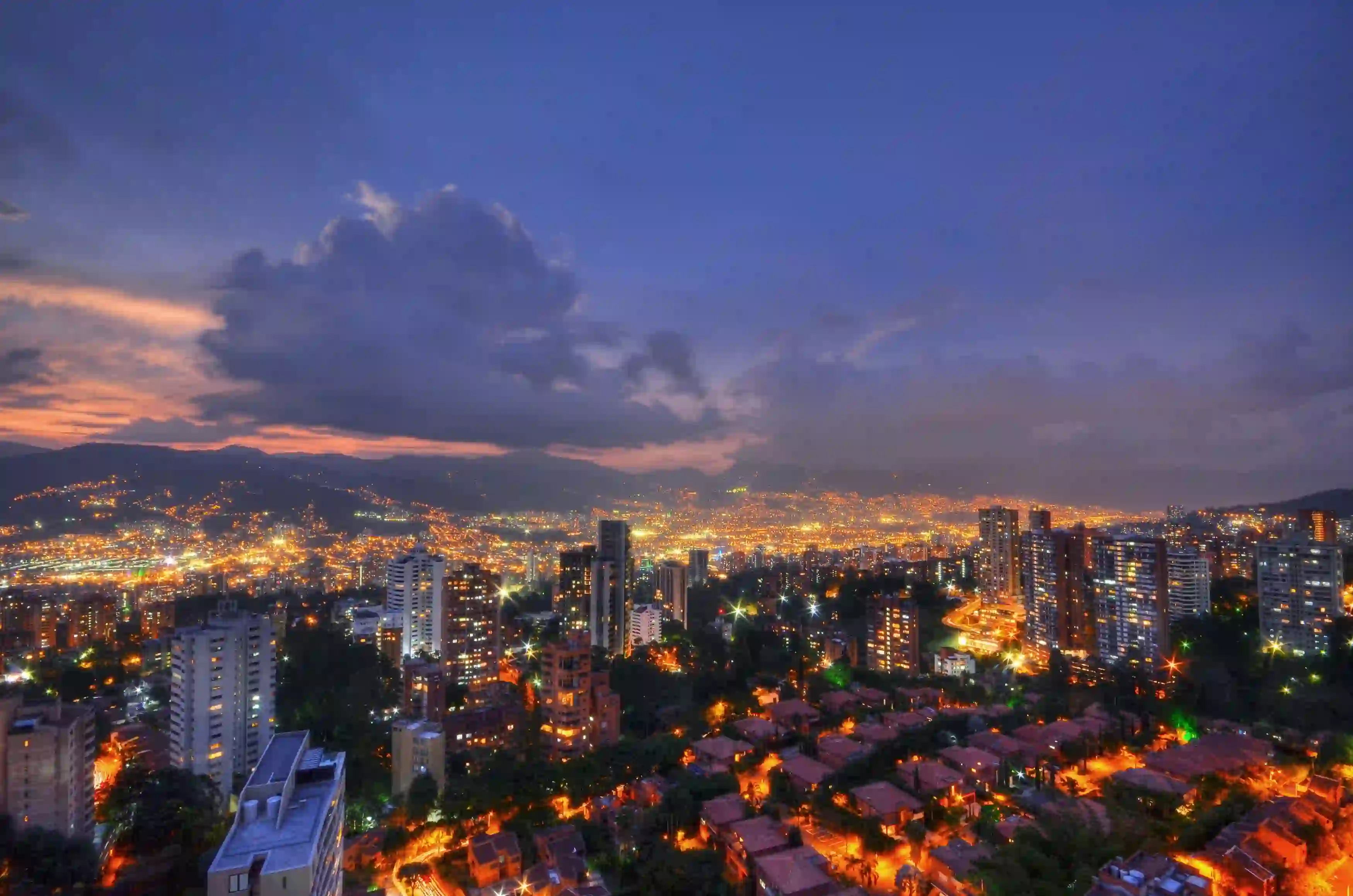 When most people think Medellin, they think Pablo Escobar, cocaine, and crime—but people who actually live there say that that couldn't be further from the truth. These days, Medellin is at the forefront of safety and urban rejuvenation. Parks, restaurants, and galleries abound; the city even was even named The World's Most Innovative City in 2013 and received the prestigious Lee Kuan Yew World City Prize for urban development in 2016. Visitors to Medellin are often thrilled by impromptu street concerts, a thriving gastronomy scene, and the city's state-of-the-art metro system, as well as eco-árboles—massive tree-shaped structures that can each purify 22,000 cubic meters of air per hour.
Bogota is the next hot city
Bogota is quickly becoming one of the world's hippest cultural destinations. Composed of dozens of distinct neighborhoods, locals rave that Bogota has it all: music, food, dance, and art. Pop into a cafe for a traditional tinto (thick, sweet, black coffee), dance salsa at a local bar, or drop into one of Bogota's numerous museums; no matter where you go, you're guaranteed to find it packed with people both young and old enjoying the city's cultural richness. And ever since peace was concluded with FARC in 2016, Bogota has only become safer and more vibrant. Needless to say, in Bogota, you're never far from friends.
Cartagena is the picture of paradise
If crowded cities aren't your speed, relax in the veritable paradise that is Cartagena. Located on Colombia's Caribbean coast, Cartagena features miles of gorgeously preserved, centuries-old architecture, as well as pristine golden beaches. Popular with travelers both Colombian and foreign, Cartagena is safe, fun, and exciting.
Emergency numbers everyone should know
In the off chance that you run into any trouble on your Colombian adventure, here are some numbers to call for assistance.
National Emergency Number: 123

Tourist Police: (1) 3374413

Information: 113

U.S. Embassy in Colombia

: (+57) (1) 275-2000
--
Still have questions about travel to Colombia?
Why not ask someone who lives there? ViaHero connects you with a local to help plan your trip. They'll create a guidebook based on your personal travel style.

You'll see a unique side of a destination and travel independently—all while saving time and money in the planning process. Find a local today.
--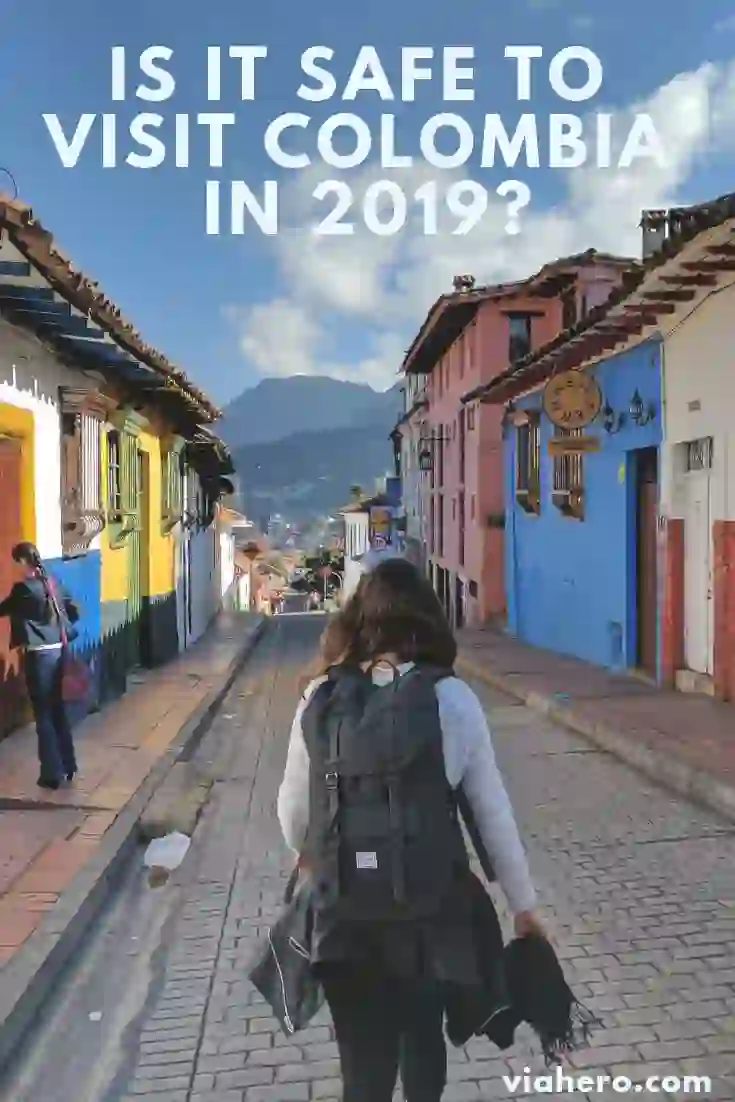 And for more about Colombia travel, check out our articles on: