Where to stay in Italy is a tough decision—you have so many incredible options! That's why we created this list of 13 places to stay in Italy. Still a tough choice, but hopefully this makes it a bit easier. 
Of course, if you want to get even more insight on where to stay in Italy, you should definitely connect with an Italian local. Not only will they know which cities best match your shared interests, but they'll also build a custom itinerary that does the same. For only $30/day, you can experience Italy through the eyes of a local—and still have enough euros for all those cannolis. 
"Linelly helped us beyond anything we could've planned ourselves. Everything she suggested for us was spot-on, and I feel we got the best experience by following a local's guidance."
#1: Rome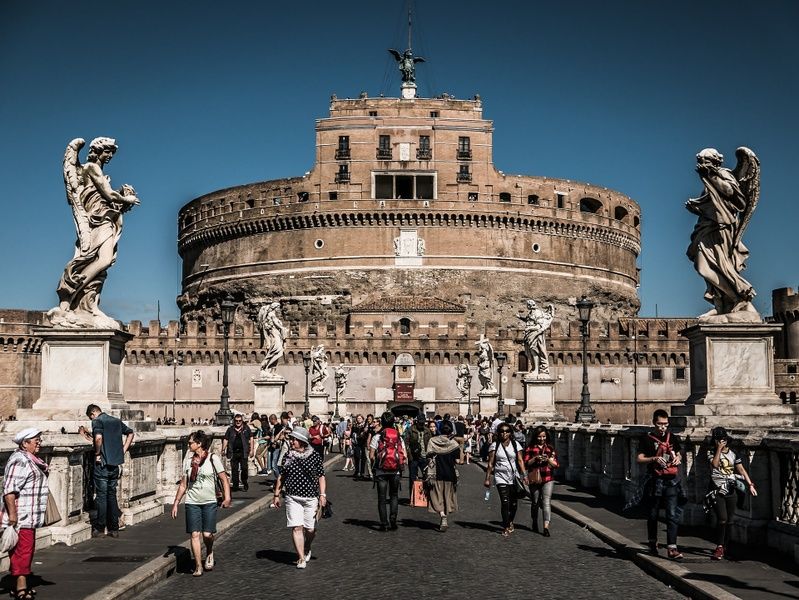 Of course, Rome had to be #1! Gorgeous, historical Rome is absolutely one of the best places to stay in Italy. Love history? There's nothing better than exploring the Colosseum or the Roman Forum. Into food? Rome has some of the best pasta carbonara that you'll ever eat. Want to visit the world's smallest country? Just hop over to the Vatican. Basically—you'll never run out of things to do in Rome, and the combination of excellent, immersive history, and delicious food makes it a wonderful place to stay. 
#2: The Amalfi Coast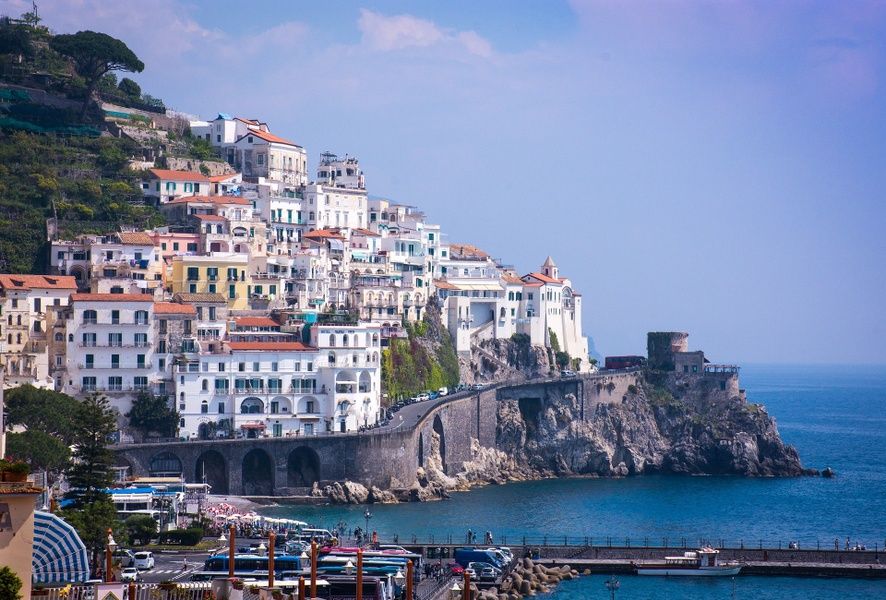 Do photos of brightly-colored cliffside Italian villages give you major wanderlust? If you dream of sipping Limoncello in Sorrento, visiting the seaside cathedral in Amalfi, or taking in the view from mountainous Ravello, then finding lodging in the Amalfi Coast is a must. Staying in the Amalfi Coast combines luxury with color and adventure, and you'd be hard pressed to find better sunset panoramas. 
#3: Venice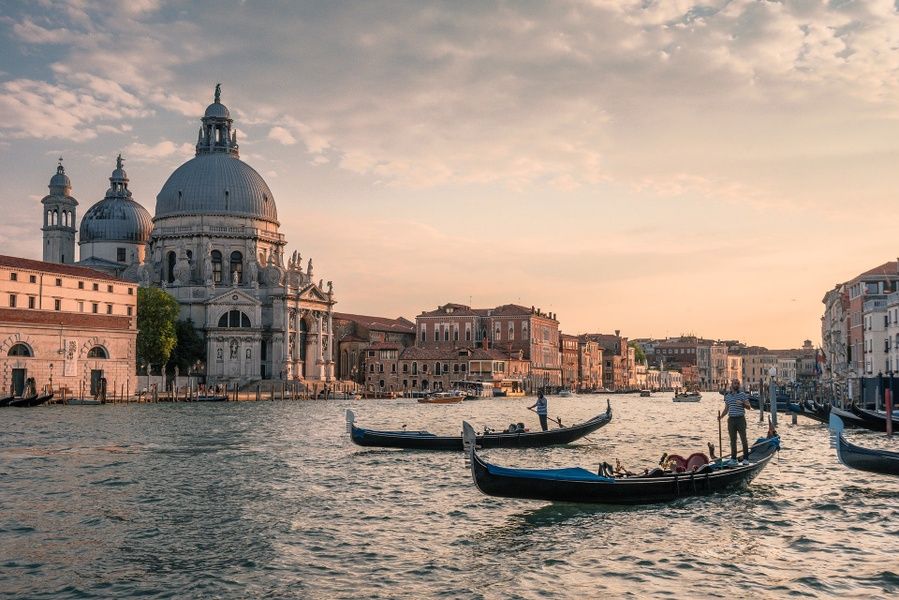 Venice is an incredible place to stay because of its unique nature—the city is made up of 118 islands! If you stay in Venice you can spend your days traversing the beautiful bridges connecting the islands—including the iconic Rialto bridge—and exploring the network of canals that crisscross the city. At night, indulge in Venice's specialty: seafood! 
Venice is one of the more touristy cities in Italy. If you want the romance of the city without the crowds, work with an Italian trip planner to learn about local spots, when to visit, and which tourist traps to avoid. 
#4: Lake Como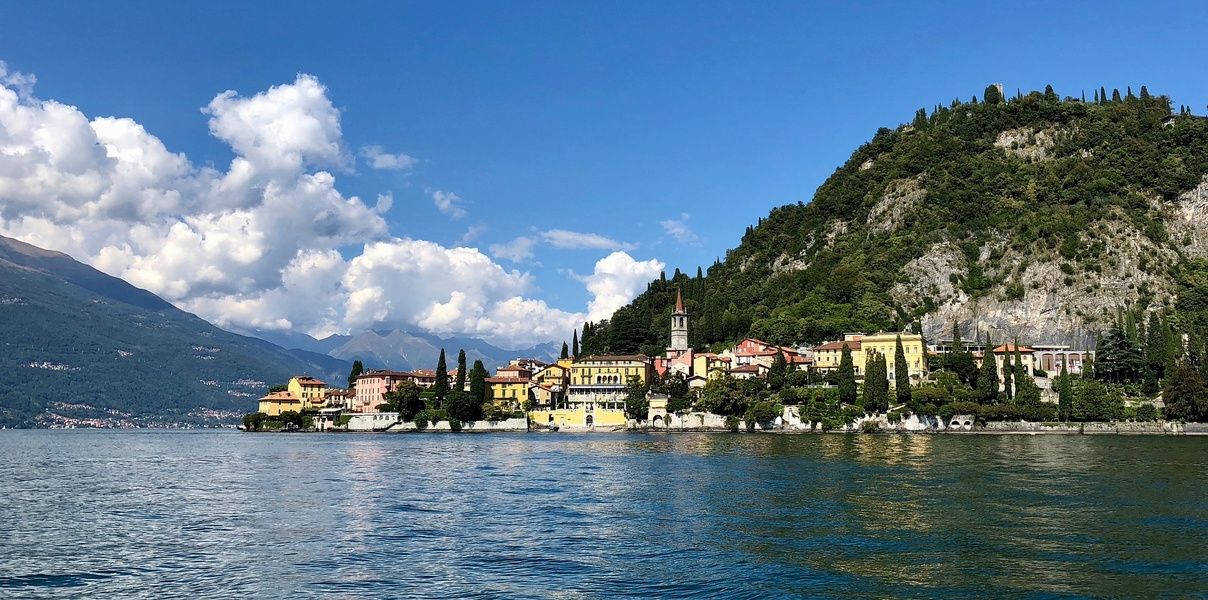 Enjoying Lake Como is not restricted to the rich and famous (but keep an eye out for George Clooney, who has a home there). Because of its sweeping nature and surplus of amazing activities, it's an excellent place to stay in Italy. Visitors can ride the Brunate funicular for an awesome view, take a boat tour, or explore the towns around the lake like Cernobbio and Bellagio. Basically, if cities aren't your thing, Lake Como is an excellent place to call home for a bit. 
Local tip: If cities are your thing, Milan is about 90 minutes away. 
#5: Naples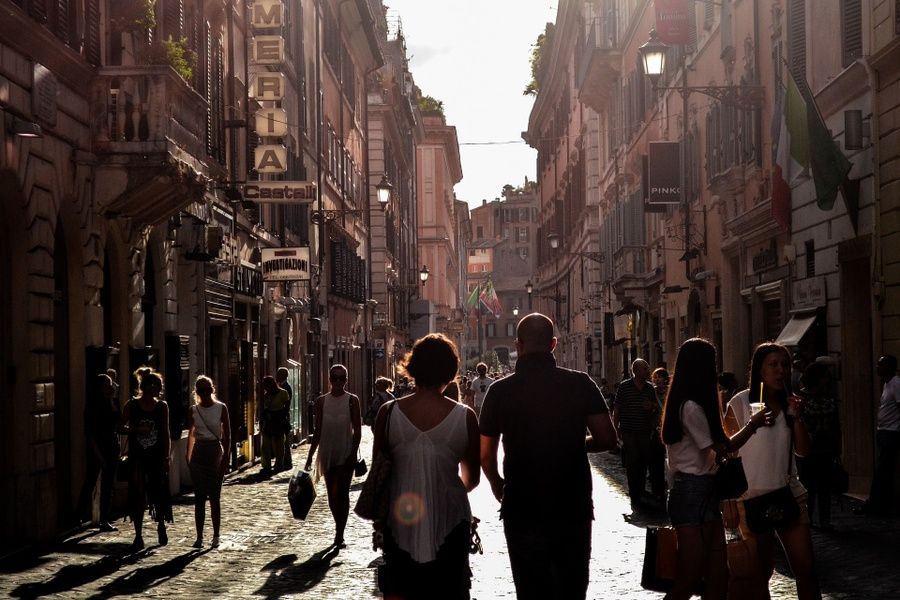 Naples is an awesome place to stay in Italy if you want to do everything. Everything. Here, you can find some of the world's best pizza, enjoy easy access to popular sites like Pompeii and Capri, and experience vibrant, exciting nightlife. Naples is a bit grittier than Rome and less popular with tourists—which means the city is full of authentic Italian experiences. The best way to see Naples like a local? Ask someone who lives in Naples for their recs. 
Local tip: Although Naples has a less glamorous reputation than places like Rome, rest assured that travel in Italy is safe. Recent years have seen a plummeting crime rate in places like Naples. 
#6: Florence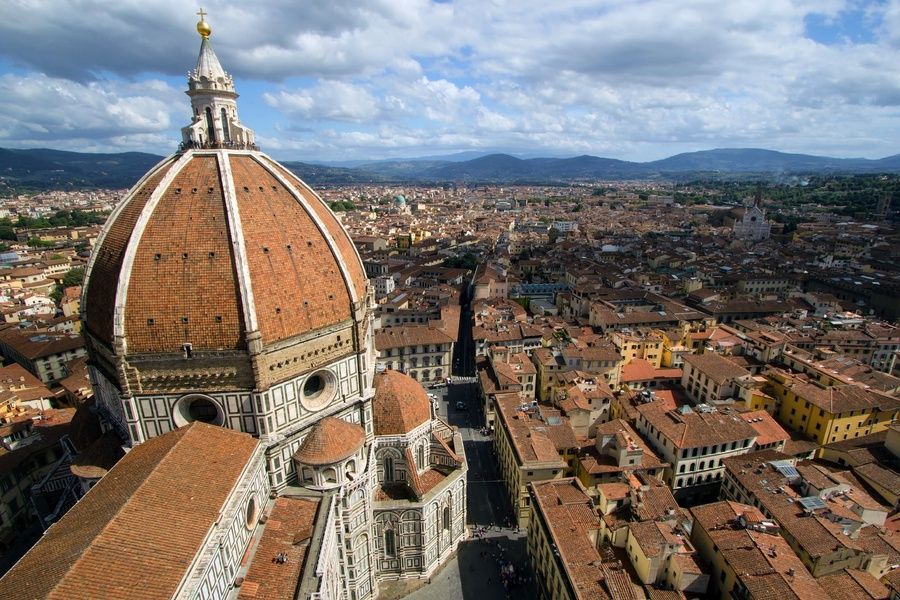 If you're all about classical art, Florence is the city for you. In Florence, you'll find such treasures as Michaelangelo's famous statue of David and Sandro Botticelli's The Birth of Venus. The beauty of Florence reflects its artistic treasures—the grand Florence Cathedral (Cattedrale di Santa Maria del Fiore) looms spectacularly over the city, and Giorgio Vasari's Last Judgement fresco in the Cathedral's dome is breathtaking. You'll find magnificent classical architecture all throughout Florence, and the city's allure and rich culture make it an excellent place to stay. 
Local tip: Florence is the capital of Tuscany, Italy's most significant wine region. Which means that you should definitely seek out some nearby wine tours. If you hire a local to help plan your trip, they can set this up for you! Which means no navigating confusing sites or struggling with a language barrier. 
#7: Tuscany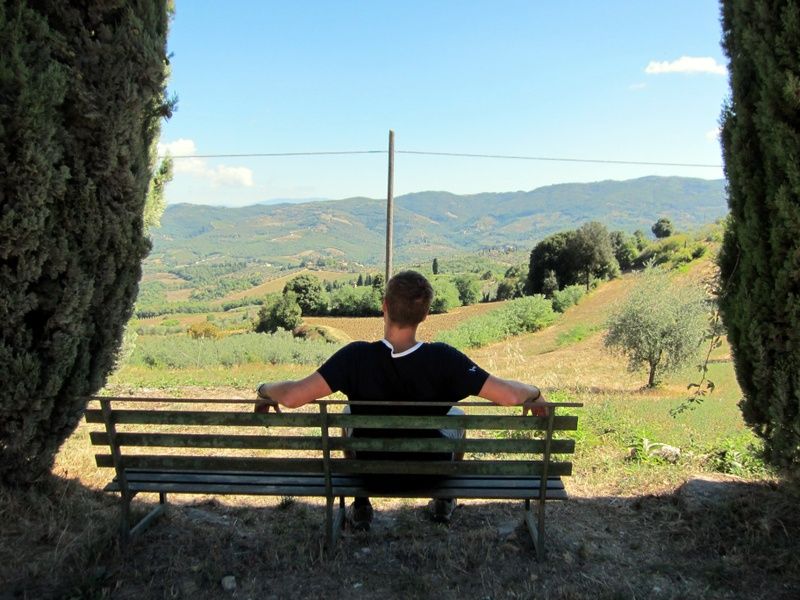 ...which leads us to Tuscany itself. Obviously, the name of the game in Tuscany is wine (Chianti for dayssss). But Tuscany is a big region and holds many more delights—it's a great place to stay if you want to spend your time day-tripping to wineries or exploring small towns. Tuscany contains Pisa (and its famous leaning tower) as well as many small towns that are worth checking out: medieval hamlets like San Gimignano, Siena, and Lucca, where you can walk along old stone ramparts. 
TL;DR: Tuscany is awesome if you want to explore a bunch of cool small towns, drink amazing wine, and traverse the Italian countryside. 
Work with a local to plan your trip.
See a side most people miss.
#8: Milan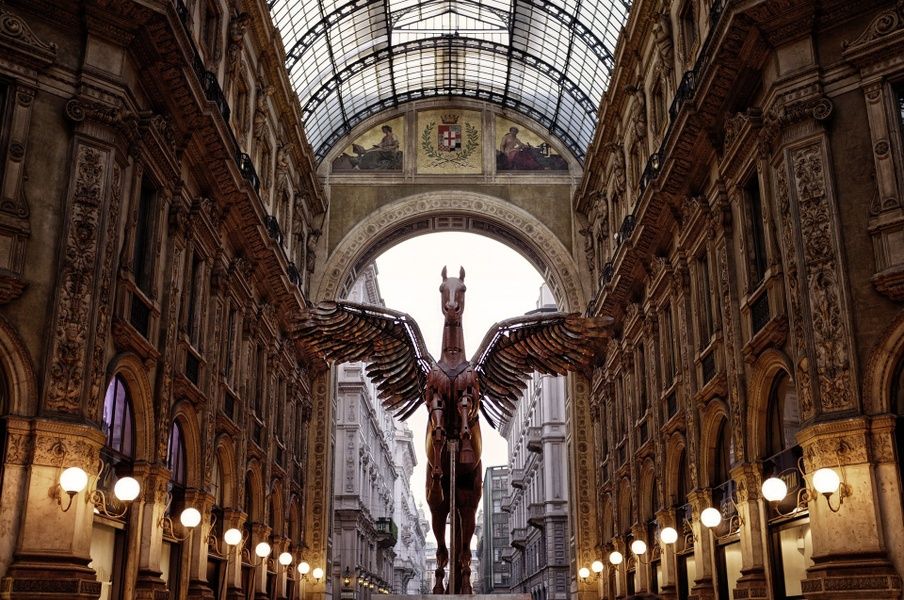 Milan may be known for its glitz and glam (the famous shopping center, Gallerie Vittorio Emanuele II, feels like a palace), but we promise—Milan is much more than a gorgeous face. For something a bit eerie, check out the stacked skulls at San Bernardino alle Ossa church. For an amazing view, check out the Parco Sempione. And indulge in Milan's twist on the Negroni—Negroni Sbagliato, which uses prosecco instead of gin. If Negronis aren't your thing, then check out Milan's surprising great craft beer scene. 
Of course, there's plenty of glitz to explore. La Scala Opera house is jaw-droppingly beautiful and feels like something out of a glamorous film. Its elegance is matched only by the incredible artists that perform on its stage.
Local tip: Don't let a huge suitcase cramp your Milan style—store it in one of LuggageHero's Milan locations for the day.
#9: Cinque Terre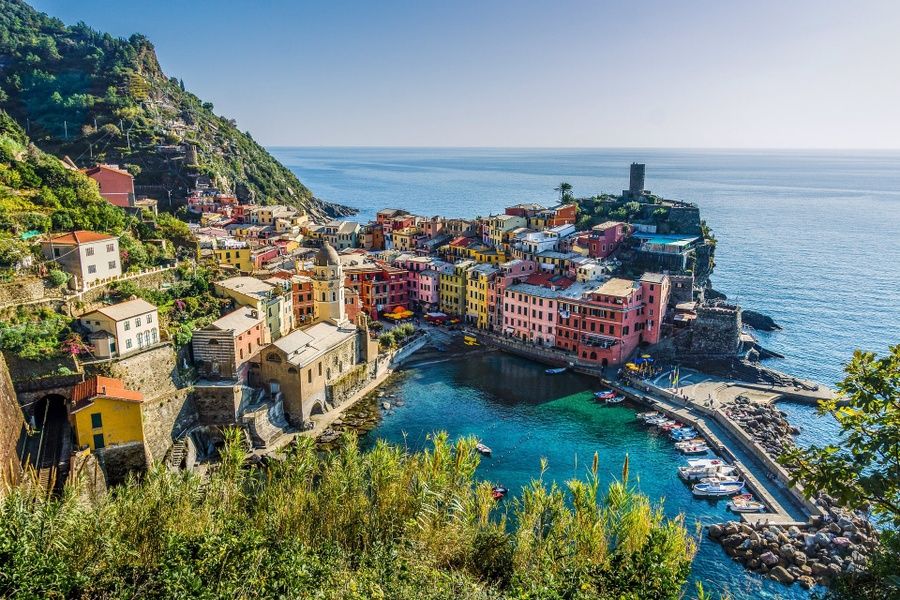 Cinque Terre is often compared to the Amalfi Coast—both boast colorful, cliffside villages and stunning ocean views. But the two regions are really different. For one, Cinque Terre is over 400 miles north of Amalfi. And whereas Amalfi is best known for sunbathing, boating, and high-end vacations, Cinque Terre has a more rugged feel. People go to enjoy nature, and especially the excellent hiking trails that connect its villages. So if you're looking for gorgeous views, a unique experience, and the chance to explore some of the best hiking in Italy, then Cinque Terre may be the place for you. 
#10: Bologna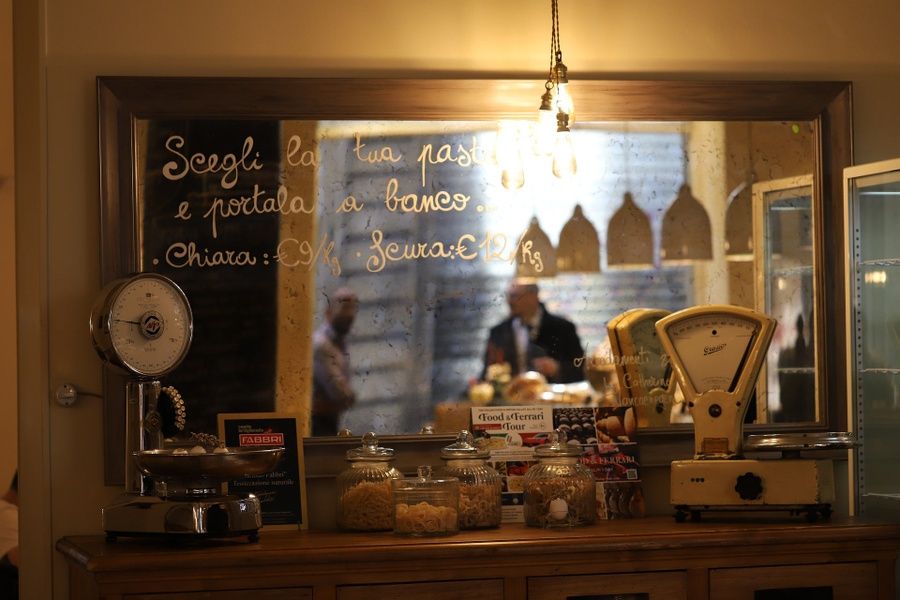 Bologna is less visited than places like Rome or Florence, but it's where you should stay in Italy if your Italian trip is all about food. Bologna is considered the ultimate destination for foodies and has been called Italy's greatest gastronomic treasure. So perhaps the question in Bologna is less what to do than what to eat. Bologna is known for tortellini al brodo (tortellini in broth), tagliatelle al ragù, and piadina (flatbread stuffed with ham and cheese)—an easy and inexpensive choice for lunch. Of course, the city is full of incredible restaurants to try these local favorites, so definitely ask someone who lives in Bologna for their restaurant recs.
Local tip: For a sweet treat, check out the Carpigiani Gelato museum in Bologna. 
#11: Sicily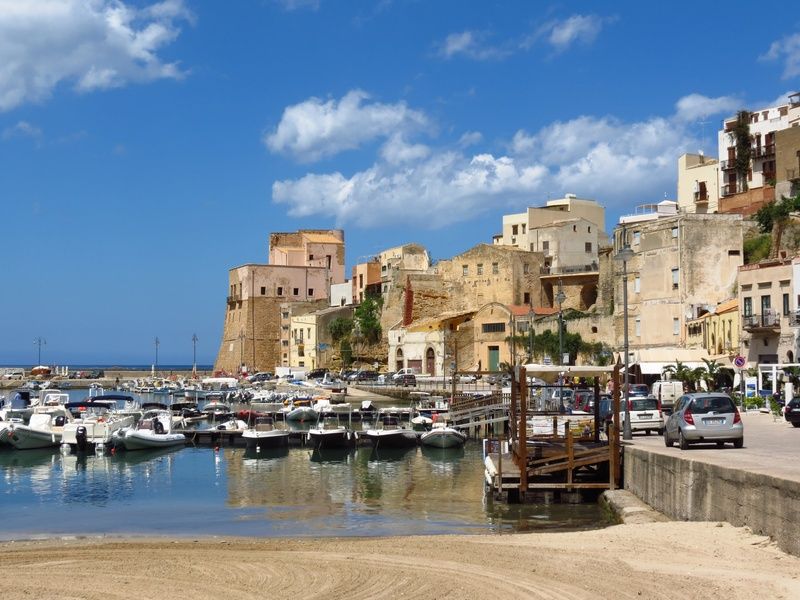 Sicily is a large island just off the southern coast of Italy—known as the "toe" of Italy's "boot". Its awesome historical sights, stunning nature, and incredible beaches make it a pretty prime place to stay. Take a tour of Mount Etna, explore ancient ruins at the Valley of the Temples (a UNESCO World Heritage site), relax on some of Sicily's best beaches, or spend the day exploring one of the island's awesome towns—such as Palermo, Catania or Cefalù.
#12:  Puglia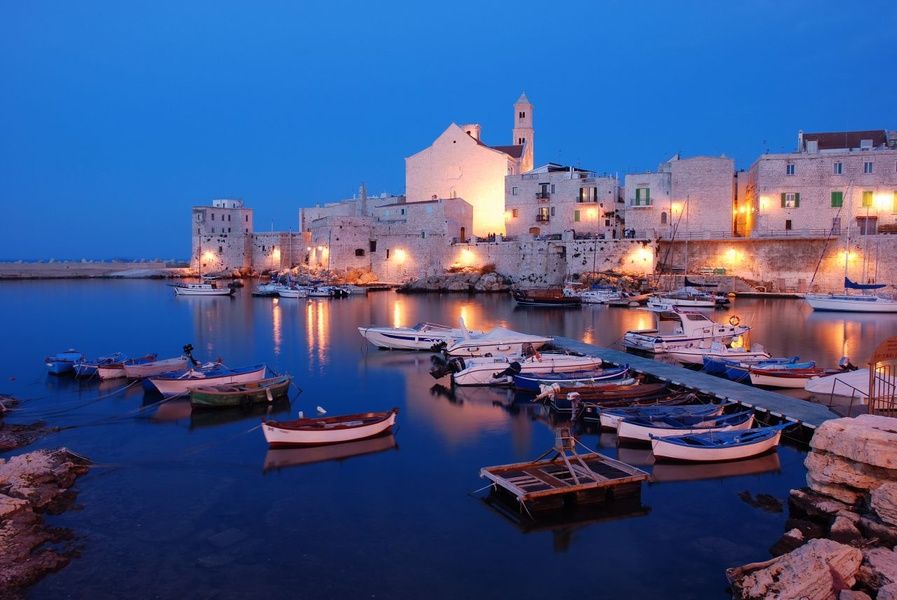 If Sicily is Italy's "toe", then Puglia is Italy's "heel". This hidden gem is an awesome place to stay if you want to enjoy southern Italy. Life moves at a slower pace in this sun-soaked town, but there are still plenty of things to explore. Check out the gorgeous town of Gallipoli (not the same as the film), hike through Terra Delle Gravine Natural Park, and take a dip in the azure pools of Poetry Cave. 
Local tip: The tourists you're likely to encounter in Puglia are Italians—it's where they go for vacation! But this means that most people do not speak English. If you have your heart set on visiting Puglia, have a local provide you with a few important Italian phrases. 
#13: Bergamo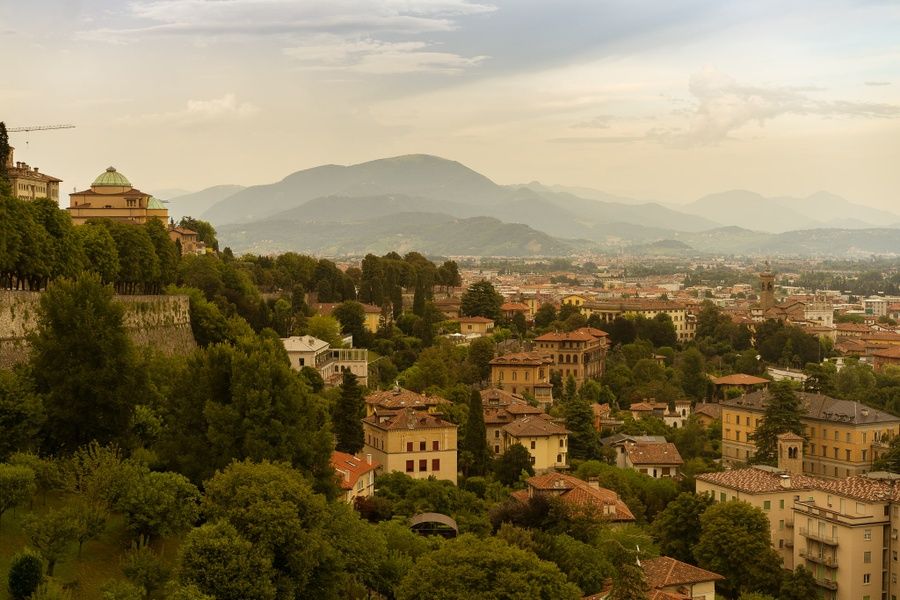 Located in between two popular Italian destinations—Milan and Lake Cuomo—Bergamo often gets overlooked. But this hidden gem is an excellent place to stay. Take the funicular for a spectacular view of the medieval city—it's been in use for over 100 years—walk along the ancient city walls, and grab an espresso or an Aperol spritz at Piazza Vecchia, the town's gorgeous main square. Because Bergamo is smaller and less visited, it's the kind of place where getting local advice can be especially advantageous.  
Honorable mentions: 
For even more cities to consider, ask a local what they think would best fit your travel style. Are you looking for a city of romance? Maybe Verona. Do you want Venice, but without the crowds? Perhaps Padua. Someone who actually lives in Italy is going to know best, and they'll work with you to figure out the absolute best place to stay in Italy. 
--
Where to stay in Italy is a happy problem to have, and hopefully this list offered some ideas. To completely remove the stress out of travel planning, have an Italian local plan your trip. They'll craft a custom itinerary based on your travel style and interests—including which city fits you best—plus they'll answer any questions you may have about exploring Italy. Questions? Send us a message!