ViaHero · August 2, 2019
Portugal is far from the most difficult European country to navigate—but getting around any country you're not used to still takes some know-how. Luckily, we've got you covered with everything you need to know with this guide to transportation in Portugal. 
For even more transit tips connect with a Portuguese local. Not only can they suggest the best ways to get around the country, but they'll design an entire itinerary based on your interests and travel style—which means you'll see Portugal like a local, not a tourist. Learn more.  
Portugal's public transportation is easy and efficient
Maybe it's because the country is only slightly larger than Indiana, but you'll find navigating Portugal to be a breeze even if you don't speak Portuguese. Some European countries can be a toss-up when it comes to transportation (they might have great roads but terrible bus systems, tons of domestic flights but a network of sketchy taxis, etc.) but Portugal has great transportation all the way around.
Every major city is connected via the train system,
Comboios de Portugal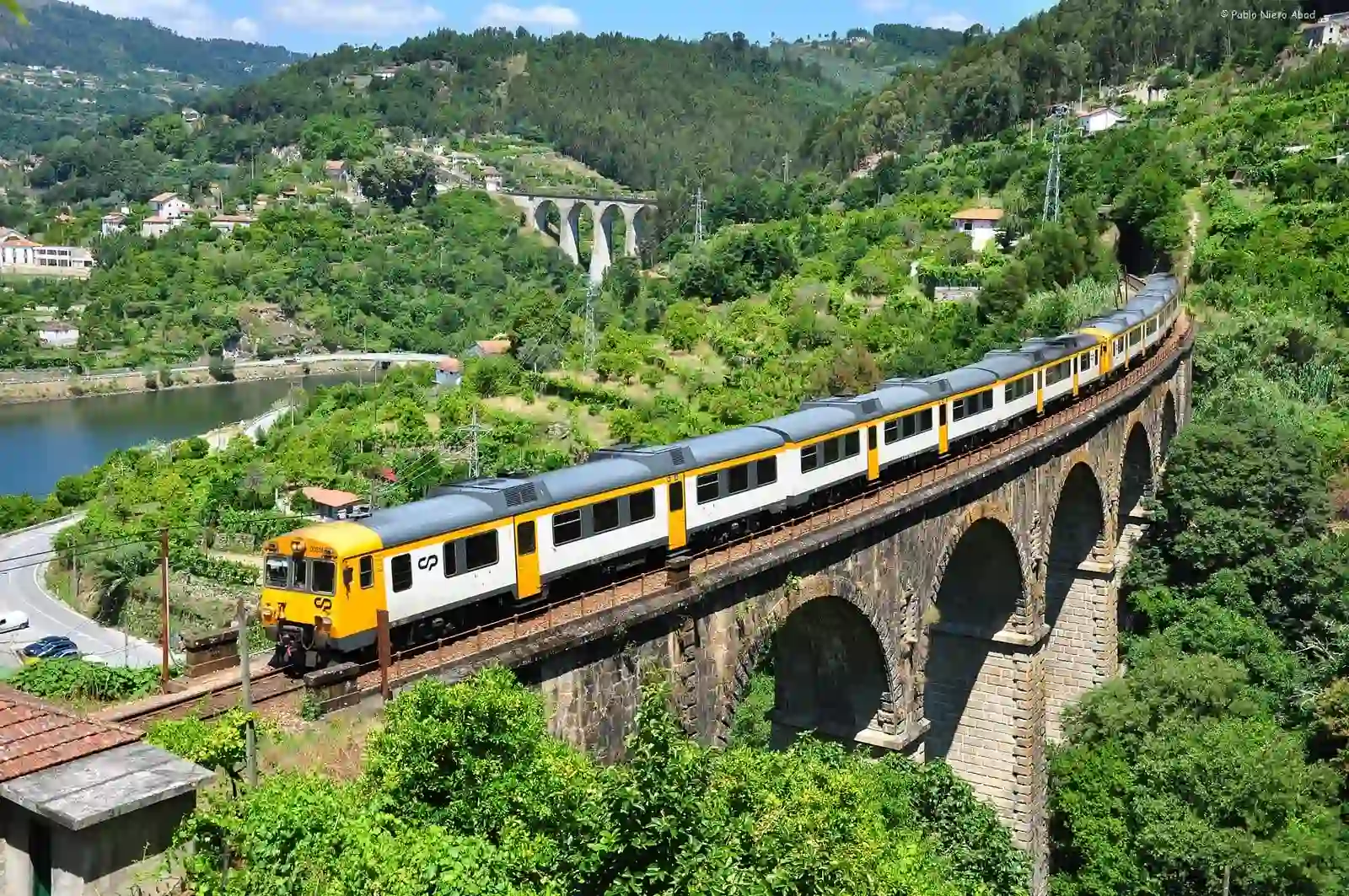 Your best friend for getting around Portugal will be the national train system. It's known as Comboios de Portugal, or just CP for short, and it connects both major cities and local towns. 
The highlight of traveling on the CP is that, compared to the rest of Europe, train tickets in Portugal are fairly cheap. For instance, you can get from the south of Portugal to the very north for around €30 if you book in advance. 
There are several different types of trains
Portugal's train network has four different types of trains for you to choose from depending on how you want to travel.
Regional Trains

(called

Regionais

)

are for shorter distances, make lots of stops, and tend to be slower. 

Intercity Trains

(or

Intercidades

) are ideal for going between major cities and towns; they make fewer stops, and they're faster.

Urbanos

are essentially subway systems within individual cities (more on that later). 

Alfa Pendular

is a high-speed train that goes the fastest, connects all the major cities, and runs the length of the entire country from the north to the south. 
Note: the slower the train, the cheaper it is—but only the fast ones (Intercity and Alfa Pendular) require reservations. If you have to make a reservation, book tickets on CP's website—if not you can always buy tickets in the stations.
Pro tip: Take the stress out of travel planning and ask a local to buy tickets for you. 
You can also take buses from city to city
Figuring out Portugal's bus network may require a bit more work. It is quite expansive and is run by multiple companies, but still incredibly efficient for getting between cities.
Rede Expressos is your best bet for getting around the country by bus. This network operates out of Lisbon and can be one of your cheapest options for getting from city to city. A ticket to Porto from Lisbon will only set you back about €6! Some other networks to consider are Rodonorte for northern destinations and Eva Bus if you're sticking to the south. 
Regardless of what network you go with, the best way for getting your tickets is online, and if you go with Rede Expressos, they have a really handy app.
Lisbon and Porto have efficient Metro systems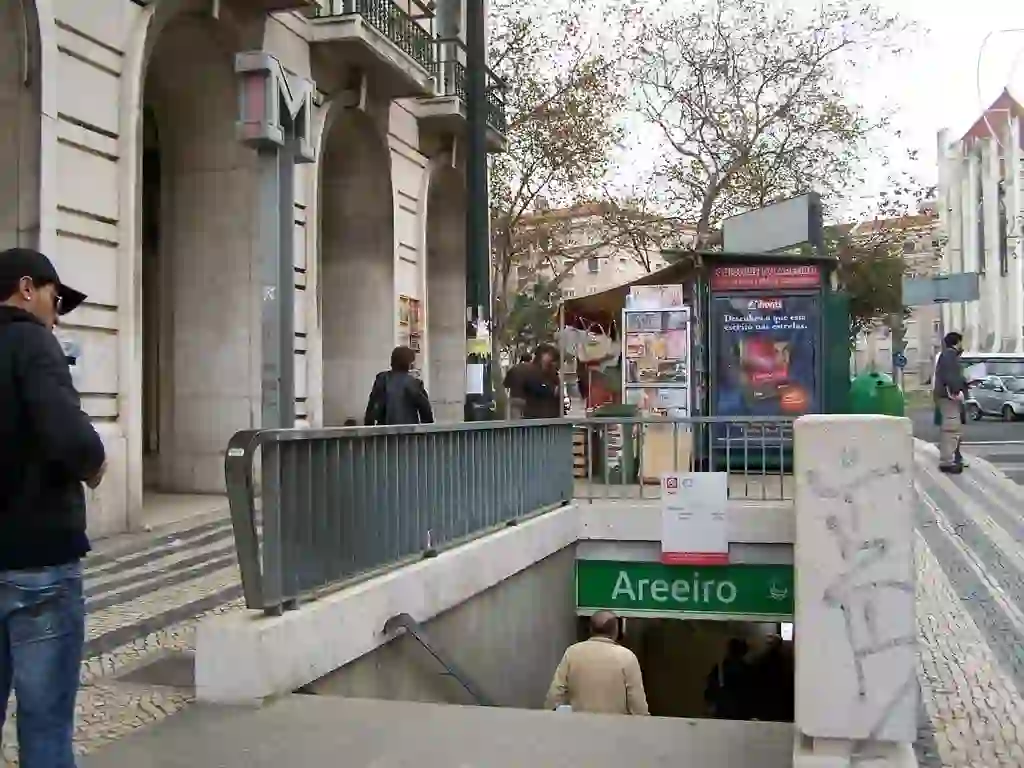 Lisbon and Porto both have really well-run, safe underground metro systems (Metropolitano de Lisboa in Lisbon and Metro do Porto in Porto). They're also pretty cheap! A one-way ticket in Porto is €1.20 if you're in the central zone or Zone 2 (though Zones 3 and 4 are slightly more expensive). 
In Lisbon, a one-way ticket costs €1.45, and there's no difference between zones. Both offer a 24-hour pass worth taking advantage of—it costs €6.30 in Lisbon and €5.20 in Porto. Get your tickets from the machines inside the metro stations, grab a map, then zip off to explore the city!
Pro tip: There are also some nifty trams in Lisbon that are worth taking to see the city. You have to buy your tickets on board for €3 (exact change!). However, if you get a 24-hour pass the tram is included along with the metro and buses.
Buses are also great for getting around within cities
Buses can be really helpful for getting around larger cities like Lisbon and Porto. Local buses can't be booked in advance, which means you have to actually go to a bus stop to see the timetable and buy a ticket at the kiosk there. Tickets are really cheap; a one-way ticket only costs €1.50. Most transportation in Lisbon (excluding the metro) is run through a company called Carris. Check their website for some help with bus routes!
Pro tip: If you get to a bus stop and there isn't a kiosk to buy a ticket from, go to the nearest cafe or corner store. They usually sell tickets as well! Connecting with a Portuguese local is also a great way to figure out the city bus system and iron out your itinerary. 
Taxis are great (and affordable)
Most of the taxis in Portugal are beige—or occasionally green and black. Only trust taxis that have an official taxi sign on the roof and the driver's ID displayed in the cab. The good thing about taxis in Portugal is that they tend to be pretty fair and reliable. They always run on a meter, starting at €2.50, and they're great if you're on a time crunch. It's probably a good idea to write down your destination on a piece of paper in case your Portuguese isn't quite up to snuff. 
Pro tip: Taxis can charge more if you're carrying luggage or if you're trying to catch one late at night. Just be prepared if the price goes up when you're hauling a behemoth of a suitcase back to the airport—you're not being ripped off!
And there's also Uber
As in many European countries, Uber has had a rough history in Portugal. It was banned a while back, but for the moment it is up and running well. It's not significantly cheaper than taking a taxi, but it can be helpful if you're worried about being overcharged or not being able to speak Portuguese.
Rental cars are best for cruising the countryside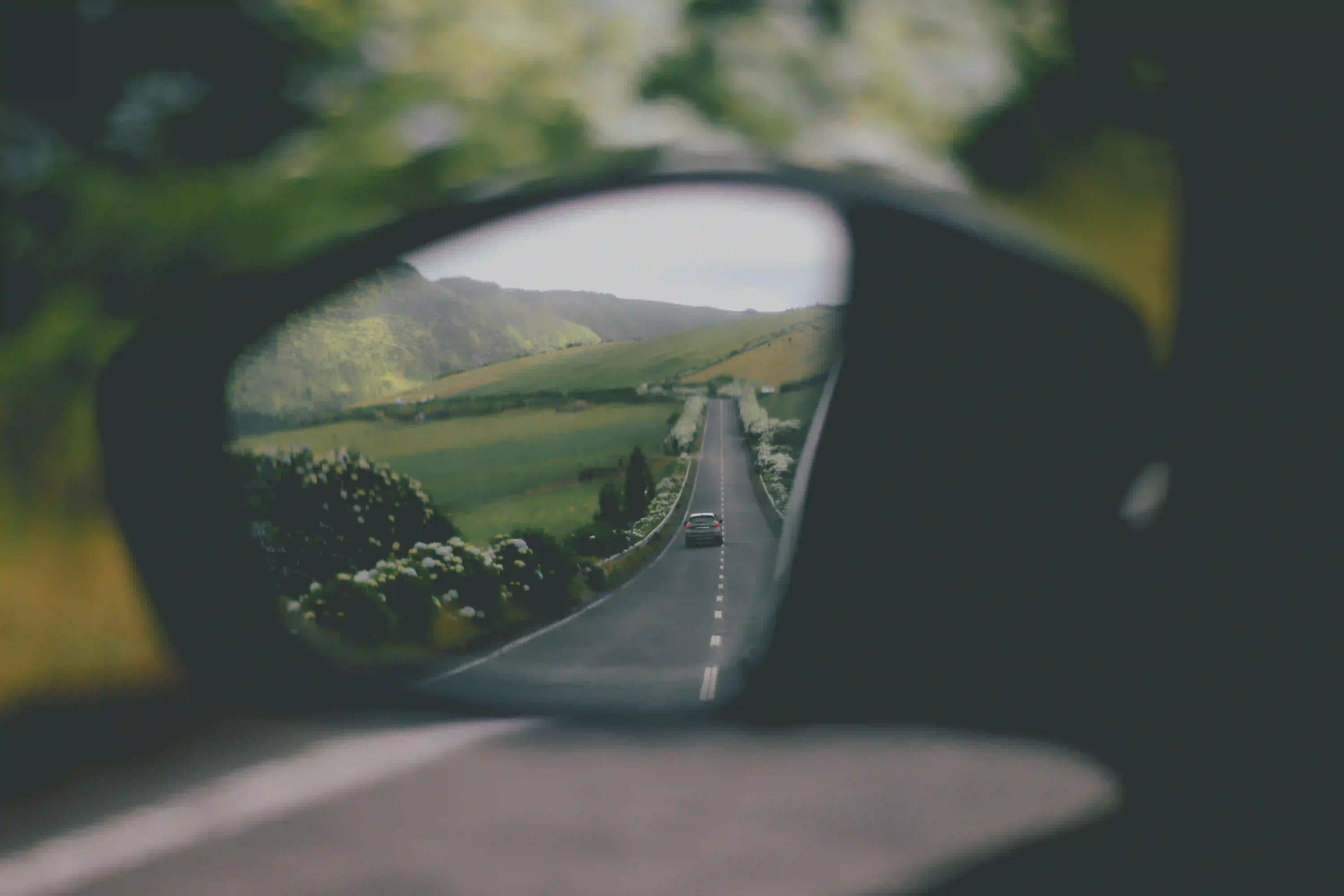 While renting a car isn't always the cheapest option, it's still worth considering in Portugal. Mainly because the roads are so good and, let's face it, cruising that 300-mile highway along the coast between Lisbon and Porto sounds like heaven. 
Alamo, Budget, and Europcar are some of the primary car rental agencies in Portugal. If you're planning on renting a car, definitely consider booking in advance to save some money. One downside of driving in Portugal is the tolls you'll pay if you want to take the fast highways (called autoestradas), but like we said, getting to cruise coastal roads and stop wherever and whenever you want can definitely make it worth the extra cash!
Pro tip: Need help knowing which of those coastal towns you must see and which are fine to just drive right through? Ask a Portuguese local to get the inside scoop!
You can also fly within the country
Portugal is pretty small, so you should be fine just sticking to the normal public transport options to get around. However, you may sometimes want to opt for a plane ride, especially if you're trying to get between Lisbon, Porto, and Faro quickly. Portugalia Airlines is a great airline for domestic flights, and has legs between Lisbon and Porto for as cheap as $70. 
There are 3 major airports to fly into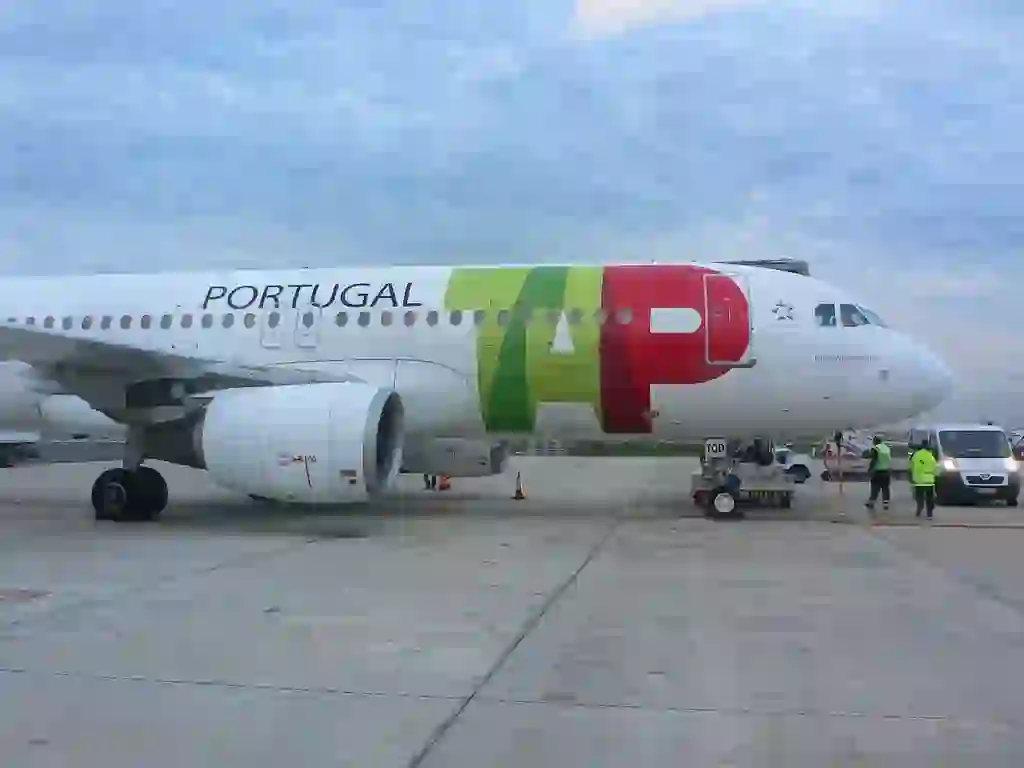 When it comes to flying into and out of Portugal, you essentially have three options.
Lisbon Airport

(LIS) serves the central region of the country and is connected to the

underground metro

for easy access to and from the city.

Faro Airport (FAO) is your best option for flying into for the southern part of Portugal. It can be hard to get to and from FAO from the city using only public transit, but there are a couple of bus lines that run to and from it (lines 14 and 16).


Porto Airport

(OPO) is also called

Fransisco Sa Carniero

and services the northern part of the country. It's well-connected to the city center via Line E of the Porto metro, as well as

STCP and Resende

bus services. 
Pro tip: In Portugal, you go through passport control after security (once your gate is announced). So when you're flying out, get to your gate as soon as you know it!
--
To navigate the streets of Portugal like a pro, connect with a local for help planning your trip. Not only will they give transportation tips, but they'll suggest activities, places to visit, and other hidden gems that you might not find in guidebooks. Why see Portugal like a tourist when you could see it like a local?