Is it safe to travel to Puerto Rico? Generally—yes! This island destination is full of adventure, beauty, and fun.
Locals tell us that as long as travelers are aware of a few safety precautions, they should be fine traveling to Puerto Rico.
What to know about Puerto Rico and the coronavirus pandemic
Like any destination, travel to Puerto Rico comes with new risks because of the coronavirus pandemic. But the island has been pretty successful in keeping the virus at bay.
The island was one of the first jurisdictions to issue a mask mandate. Puerto Rico has also been aggressive in using curfews, closures, and capacity rules to limit community spread. And people are starting to get vaccinated.
So, what should travelers keep in mind?
Americans might not need a passport (remember, Puerto Rico is part of the United States) but they will need a few other things to enter.
Vaccinated travelers must upload their CDC vaccination card.
Unvaccinated travelers must provide a negative PCR test that is no more than 72 hours old. Without this, they must be tested on the island or pay a $300 fine.
If you arrive without a test, you'll have to quarantine. The Luis Muñoz Marín International Airport offers tests for $110.
Once on the island, locals ask that all visitors follow basic coronavirus precautions. That means wearing a mask, practicing social distancing, following curfew rules, and not consuming alcohol in public.
Travelers acting badly have been a real problem in Puerto Rico. So be chill! Follow local rules. And wear that mask.
Tourism dollars help locals in Puerto Rico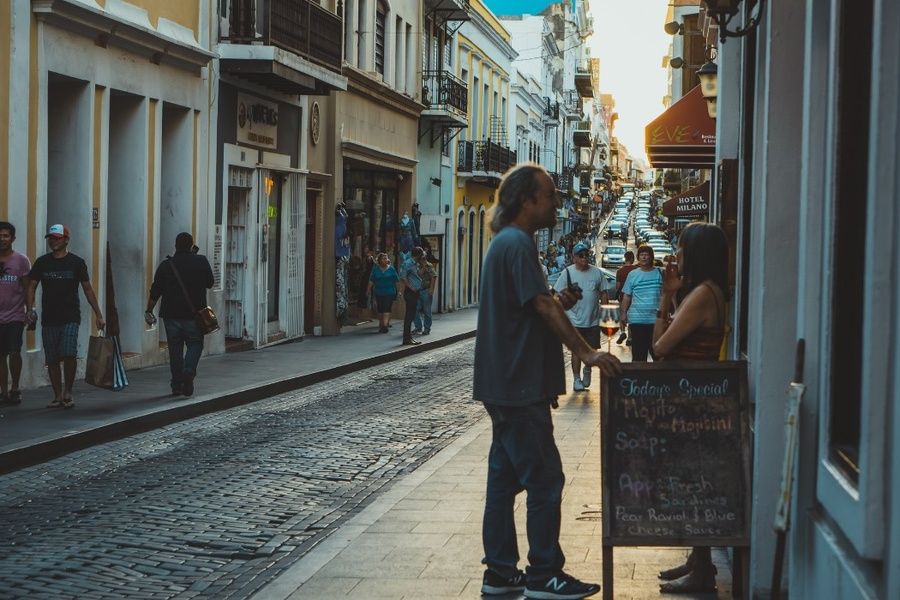 It might sound a bit strange, but short of donating money, visiting Puerto Rico is one of the best things you can do to boost the island's economy. Puerto Rico thrives off its tourism industry!
That means that just going to Puerto Rico is helpful—as long as you prioritize locally owned businesses and avoid the big-name hotels. There are so many wonderful boutique hotels and cool island hostels!
Note: When you have a ViaHero local help you plan your trip, 70% of the cost goes directly to the Puerto Rican local doing the planning.
The water in Puerto Rico is safe to drink—but read this first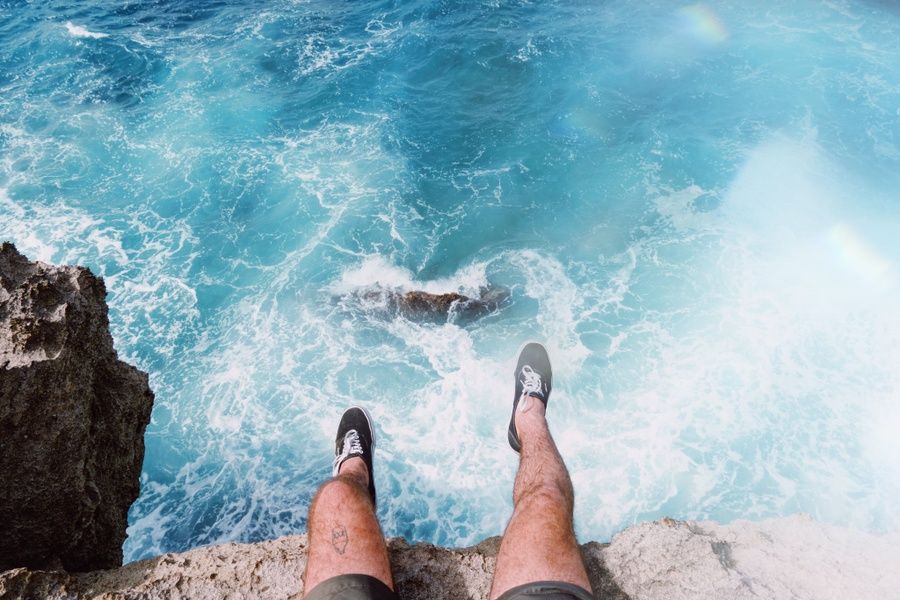 Sure, Puerto Rico's beaches are known for their crystal clear and breathtakingly blue water. But when it comes to drinking water, things are a bit hit-and-miss.
Simple solution: if you're in the cities, you'll be fine. If you're in the countryside and you've got a soft stomach, drink bottled water instead of tap.
Note: We had no problem drinking the tap water in San Juan.
Crime levels are really low
There was definitely a spike in crime post Hurricane Maria in 2017 (because no one had any food or water).
Nowadays, however, things have calmed significantly and crime is back down to pre-hurricane levels.
And given that Puerto Rico is much safer than most US states, that's saying something.
--
Ready to book your trip to Puerto Rico? We thought so! Our team of Puerto Rican locals is here and ready to help you plan your trip. It's like having a best friend in Puerto Rico work with you to create a guidebook full of personalized recommendations and insider safety tips.