Spain has become a hot vacation destination and there's never been a better time to visit. Questions about travel to Spain? Good news! We've got all the all answers.
Obviously, the best person to answer your Spain questions is someone who actually lives there. So hire a local to plan your trip! For only $30/day, they'll answer your questions, give advice, and design a custom itinerary that fits your interests, budget, and style. Learn more.
Q: Is Spain Safe to visit?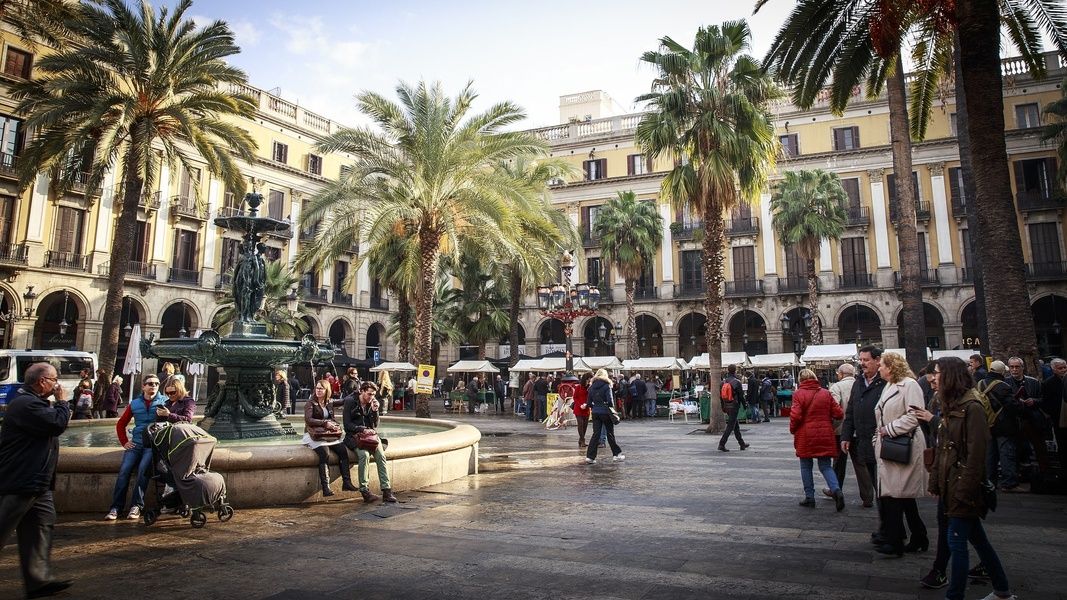 A: Of course! Spain is one of the safest countries in Europe to visit.
Spain is quite safe and free of serious danger. How safe is Spain? It ranks in the top 10% of the safest countries in the world. But as in any place you are not familiar with, you will need to be aware of your surroundings and take precautions to make sure you stay safe.
Q: Do I need a visa to travel to Spain?
A: Nope.
US citizens may travel to Spain for up to 90 days without a visa. You will need to show that you have sufficient funds and a return airline ticket.
Q: Should I get travel insurance?
A: Yes, definitely. Travel insurance is well worth the small cost of the policy.
U.S. health insurance will not cover you outside the country. Travel insurance is also required if you plan to stay in Spain for more than 90 days.
Q: What vaccines do I need before going to Spain?
A: More than likely you already have most of the vaccines you need.
In addition to routine vaccinations like polio and chickenpox, the CDC recommends that travelers to Spain get vaccinated against hepatitis A and B, meningitis, measles, mumps and rubella (MMR), Tdap (tetanus, diphtheria, and pertussis) and influenza before visiting. Check the CDC webpage for a complete list of Spain's recommended vaccines.
Q: Is the water safe to drink?
A: Yes. Spain's tap water is perfectly safe.
The water will probably taste a bit different, but you'll get used to it. It's also a good idea to carry a filtered water bottle with you instead of buying bottled water.
Q: What currency does Spain use and can I use a credit card?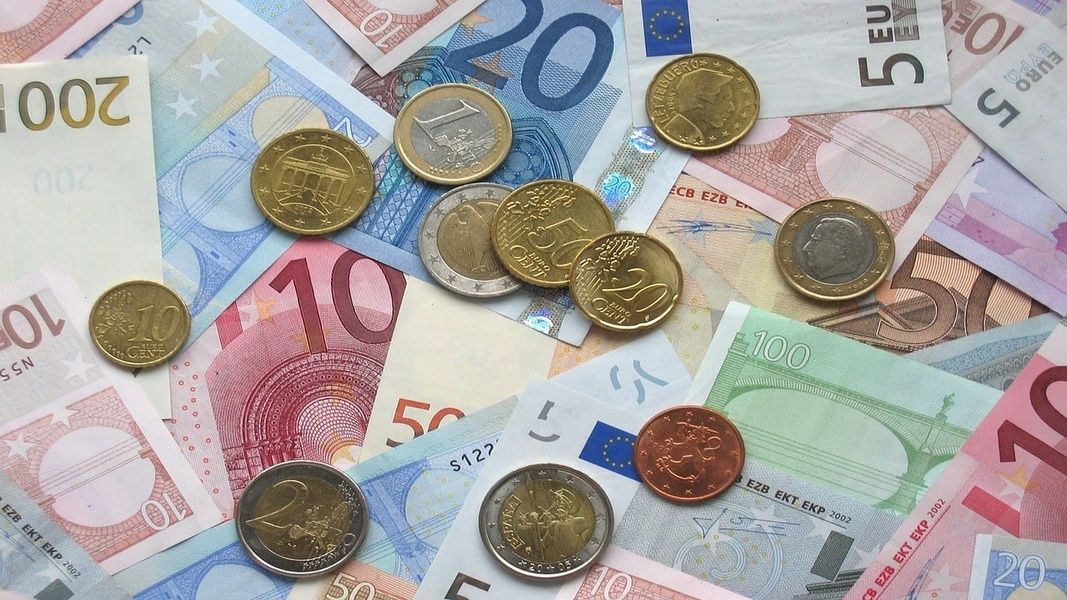 A: The currency in Spain is the Euro (€) and yes, most shops, restaurants, and hotels take major credit cards.
You can exchange your money for euros before you leave or use banks (for the best rate), foreign exchange bureaus or deluxe hotels to exchange your money in larger cities. You can use a debit card at any ATM to get euros, but play it safe and use ATMs in banks—like anywhere else, ATMs on the street are vulnerable to tampering. Make sure to have some euros with you to make small purchases or for places where they don't take credit cards.
Q: Do I have to tip in Spain?
A: It's not customary, but there are certain times when it's acceptable to leave a tip.
A good rule of thumb is to round up to the nearest euro in a cheaper restaurant (like a cafeteria) and to leave 10 percent in an upscale eatery or if you feel your service was top shelf. Before tipping, make sure they did not charge you IVA or Impuestos sobre el Valor Añadido (a service charge), in the final bill. Try to leave cash as a tip as well. Rounding up your taxi fare is also acceptable.
Pro tip: A local expert can fill you in on all of the services that may or may not require a tip. Knowing how to tip is a great way to fit in like a local rather than a tourist.
Q: Do the shops really close for siesta?
A: Yes and no. It depends on the shop and the city.
The siesta is not as universal as it once was, but the tradition is still alive and well in most Spanish cities, towns, and villages. During siesta, shops will usually close from 2–5 pm, but some supermarkets and stores in big cities and tourist areas may be open all day.
Pro tip: Again, a local will be able to clue you in on which shops will be open during siesta. This will save you the trouble of heading to a shop only to find it closed (a very real issue).
Q: What electrical plugs and voltage does Spain use?
A: Plugs in Spain are the same as in most of Europe.
They are the standard round two-pin plugs and run on 220 volts/50 hertz.
Some hotels will have adapters for you to use, but it's best to bring your own adapter set.
Q: Is there free WiFi in Spain?
A: Yes. Many towns have free WiFi at public squares. Cafes and hotels will also have free WiFi, but you will have to get the password.
Q: What's Spain's weather like?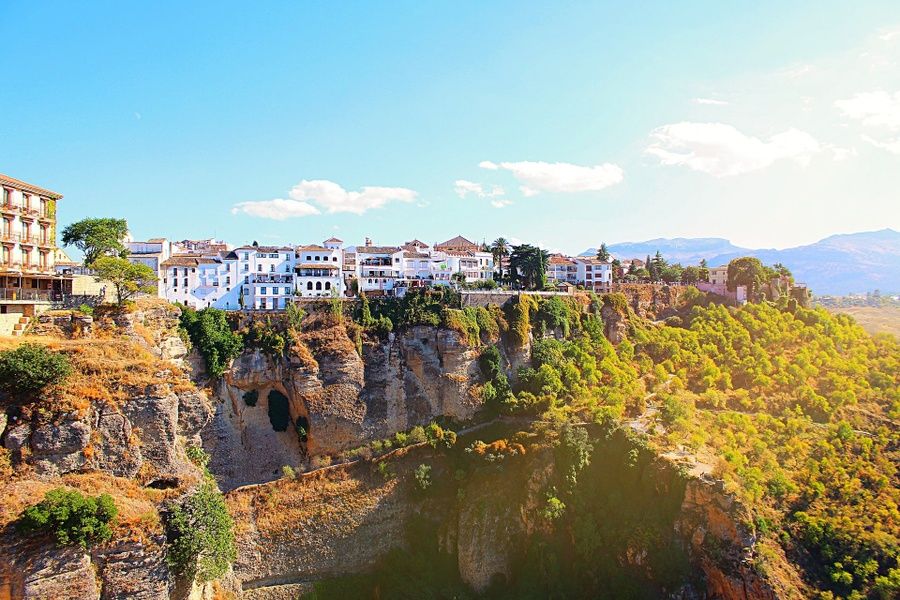 A: Generally, the weather in Spain is great, but will vary greatly from region to region.
The interior of Spain has a more continental-influenced climate. They have hot, dry summers and cold winters with rain in the spring and fall. The northern part of the country along the Atlantic Ocean has warm summers and mild winters with quite a bit of rain in the fall and winter. The southern Mediterranean coast enjoys more sunshine and less rain than the north of the country and summers can be extremely hot. It's always wise to use a weather app to check the forecast for your destination.
Q: When's the best time to visit Spain?
A: It depends on what you want to visit and whether you want to battle the crowds.
Southern Spain is almost always sunny, but you'll fry in the summer months—it's that hot. Typically, the summer months are also much more crowded than the off-season. The shoulder seasons (spring and fall) and the winter are less crowded and hotels are a lot cheaper, but the weather up north can be unpredictable and wet.
Q: My Spanish is really rusty, is that going to be a problem?
A: Not really.
Learning a few basic words of Spanish always comes in handy. Many Spaniards don't speak English at all, except in popular tourist areas. You can seek out help from younger Spaniards because they learn some English at school. You can also use Google Translate on your phone to get around.
Pro tip: You can always rely on a local to help you out. They can help with planning your trip, suggesting the best places to go, and how to get around Spain. Plus they'll be available with 24/7 phone support in case you run into any issues.
Q: How do I get around Spain?
A: There are so many ways you can get around Spain.
The country has a safe and reliable public transportation system. You have your choice of Renfe (Spain's excellent rail system), buses, the Metro (in the major cities), airlines and more. Taxis are readily available in many cities. For more information on getting around Spain, see our article on transportation in Spain.
Pro tip: Have some euros on hand because not all types of transportation take credit cards.
Q: Can I use Airbnb in Spain?
A: The short answer is yes!
Because of problems with online short-term apartment rentals in Spain, companies like Airbnb have been blamed for over-tourism. As a result, local governments have imposed strict guidelines on short-term rentals. So you don't end with a crappy apartment or a last-minute cancellation, make sure that the place you are staying in is licensed and read all the reviews of the place before you book.
Pro tip: Use a local trip planner to help you pick the best lodging options at all your destinations.
Q: What is there to do in Spain?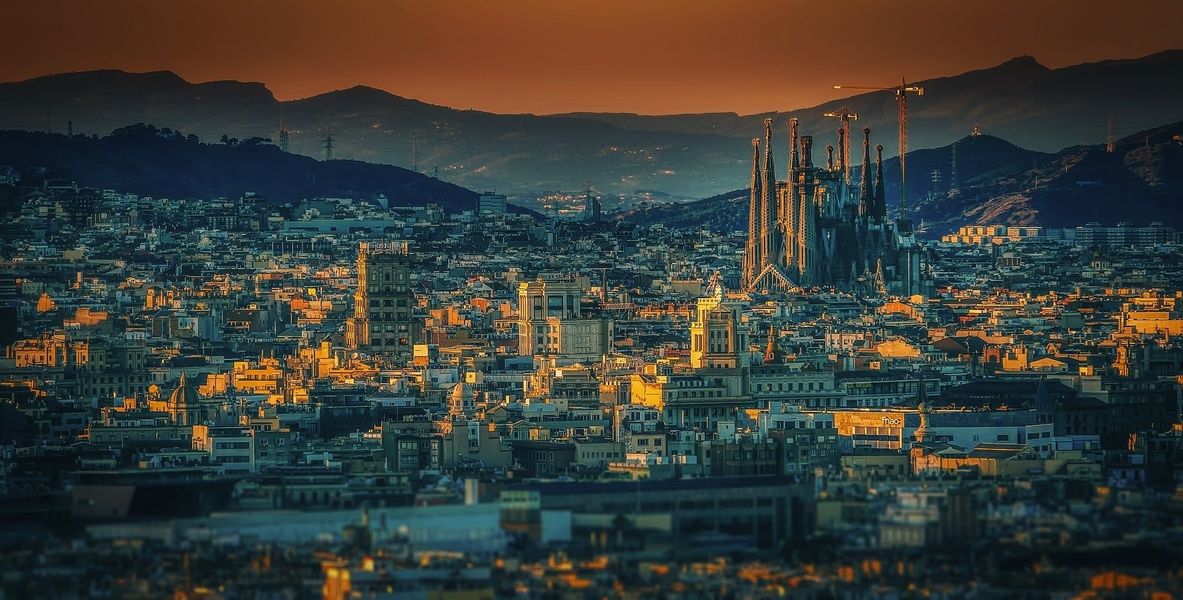 A: Spain is full of amazing things to do.
From fantastic food to historic architecture, UNESCO Heritage Sites, fun festivals and awe-inspiring scenery—Spain is an amazing country.
--
You asked; we answered—now you're ready for an amazing trip to Spain. But if you have even more questions about Spain—like where to get amazing sangria, or the best non-touristy sights, or even how people get home after a late night out—then hire a local to plan your trip. Not only will they answer your questions, but they'll design a custom itinerary based on your travel style and interests. Questions? Send us a message!