Having trouble deciding where to stay on your Spanish getaway? No hay problema—we're on it! Spain has plenty of amazing cities, rustic towns, and one-of-a-kind regions that will make your stay unforgettable. Check out these awesome places to stay in Spain.
For more tips on where to stay and more, connect with a Spanish local to plan your trip. They'll design a custom itinerary based on your travel style and interests. With their advice, you'll see Spain like a local—not a tourist. Learn more.
Barcelona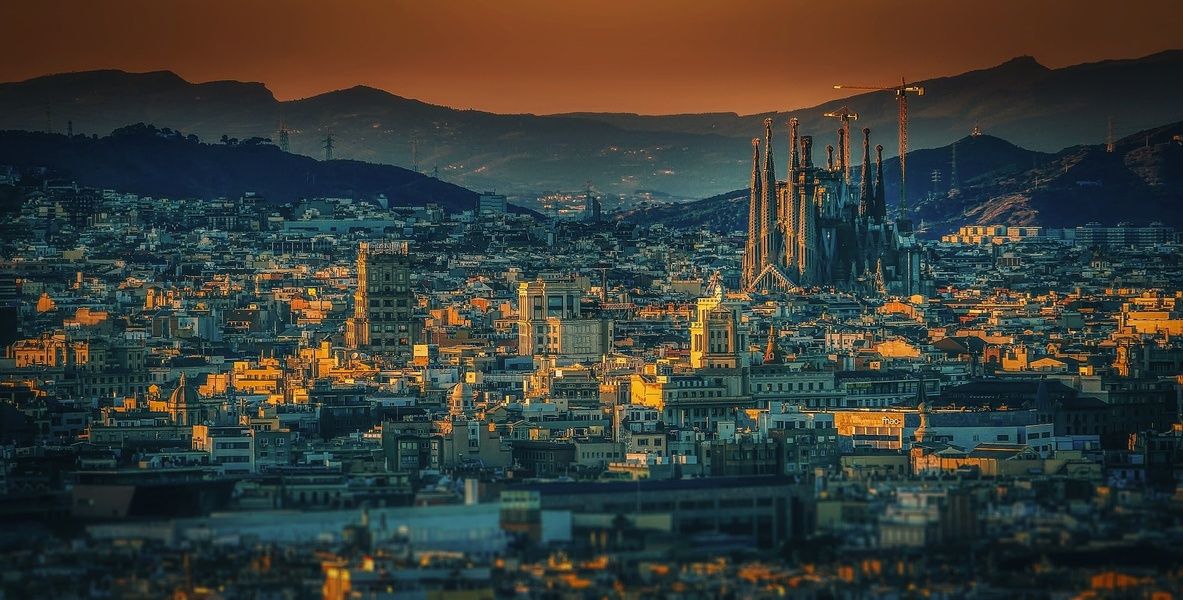 Barcelona is the artsy capital of the northern Catalonia region, widely known for its fantastic architecture by Antoni Gaudí (such as the Sagrada Família and Parc Güell). While Barcelona's tree-lined central promenade, Las Ramblas, is always a great place to find lodging we'd also recommend staying around the maze-like streets of the city's Gothic Quarter to get a feel for Barcelona's medieval roots.
Whatever you decide, you need to stop at one of the many open-air cafes and do some people-watching; here, it's second to none. Check out the neighborhood of Parc de la Ciutadella with its wide beach and amazing seafood restaurants—other must-see spots include the Magic Fountain of Montjuïc and the Picasso Museum.
La Boqueria market is at the heart of the food scene, and if you want to find the best nightclubs, head to El Born and dance the night away at the Magic Club.
Local tip: Stay in the heart of Barcelona by booking a room with Sweet Accommodations. They offer private rooms, full apartments, and youth hostel options in dynamic neighborhoods like Gràcia and Eixample.
Madrid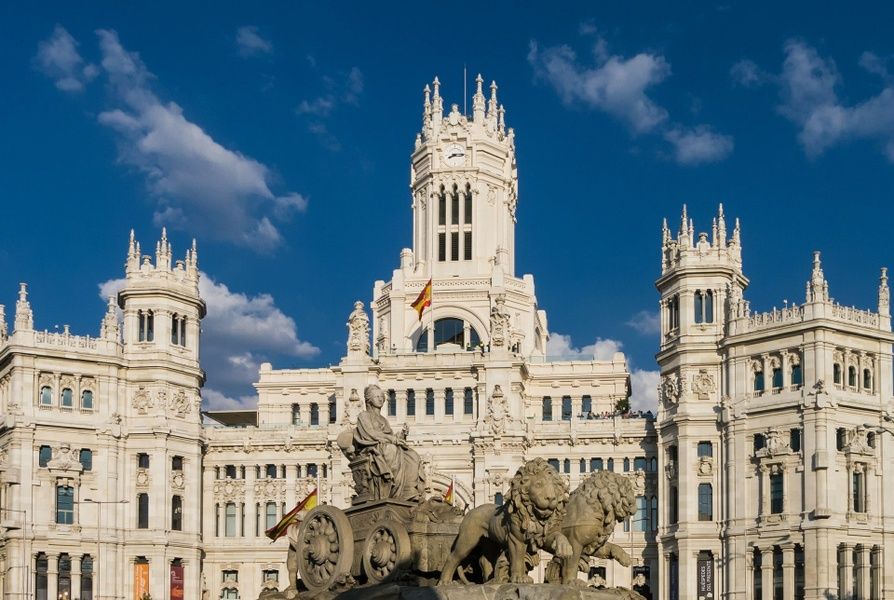 Madrid is Spain's capital city, home to elegant boulevards and lots of green space (El Parque del Buen Retiro—know to the locals simply as Retiro—is one of the largest urban parks in Spain). The heart of old Madrid is Plaza Mayor, where cafes and shops line the medieval public square. You won't find many cities in the world with an artistic pedigree as pure as Madrid, where masterpieces by Goya Picasso and Dalí adorn the walls of Madrid's world-class galleries and museums.
Madrid is also a foodie's paradise and the city's tapas (bite-sized samples of Spanish cuisine) are legendary. Nightlife in Madrid is epic and you won't have to look far for a bar or nightclub that combines glamour with non-stop action. The shopping is awesome as well. Check out the Malasaña neighborhood for chic boutiques, hip bars, and vintage shops. And if the Real Madrid football club is in town, catch a football match at Santiago Bernabéu Stadium.
While Barcelona is a cosmopolitan, European-style city, Madrid is distinctly Spanish. You won't hear much (if any) English spoken, and the city does shut down every day for la siesta. If you want to stay in a beautiful, authentic city, Madrid is a great choice.
Valencia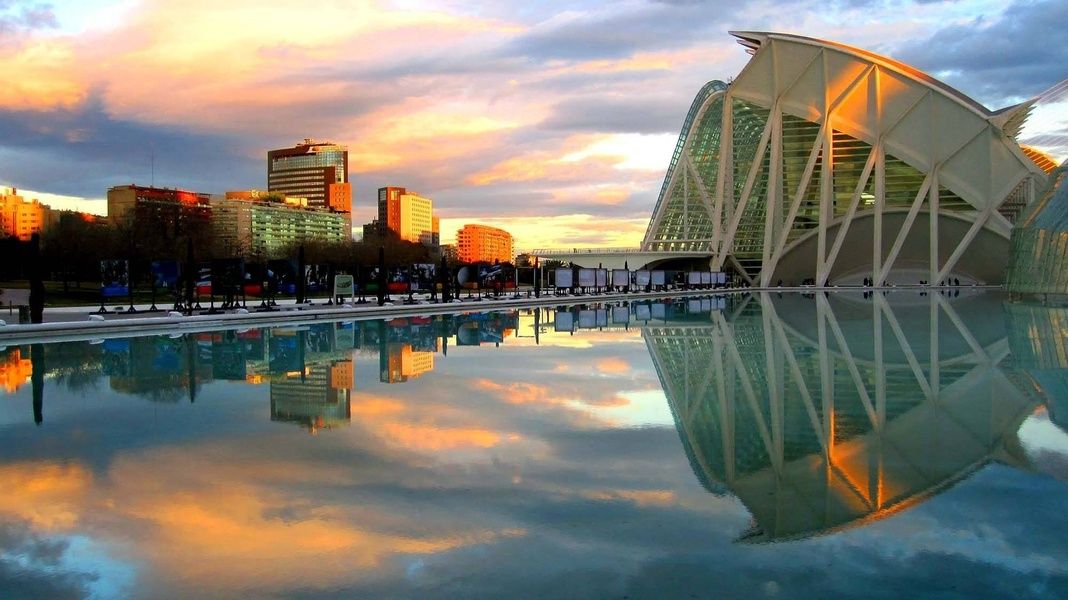 Spain's third-largest city is a magnificent place to stay and has a great cultural and culinary scene. Valencia has turned its downtown into a lush and verdant ribbon of parks that winds throughout the city; it's also packed with museums like Ciudad de las Artes y las Ciencias that reflect a futuristic vibe.
This cutting-edge city embraces the modern with its collection of Modernista buildings. The long stretch of beach and a charming old quarter also help make Valencia an amazing place to stay.
Valencia's food scene is famous—fresh local ingredients from its huerta (the city's surrounding fertile farming region) are a big reason this city is well-known for cuisine. The iconic paella actually originated in Valencia—and there's no shortage of places to enjoy this delicious dish. Just remember: no one knows paella better than someone who actually lives in Valencia—so have your local trip planner recommend the most delicious spots.
The Andalusia Region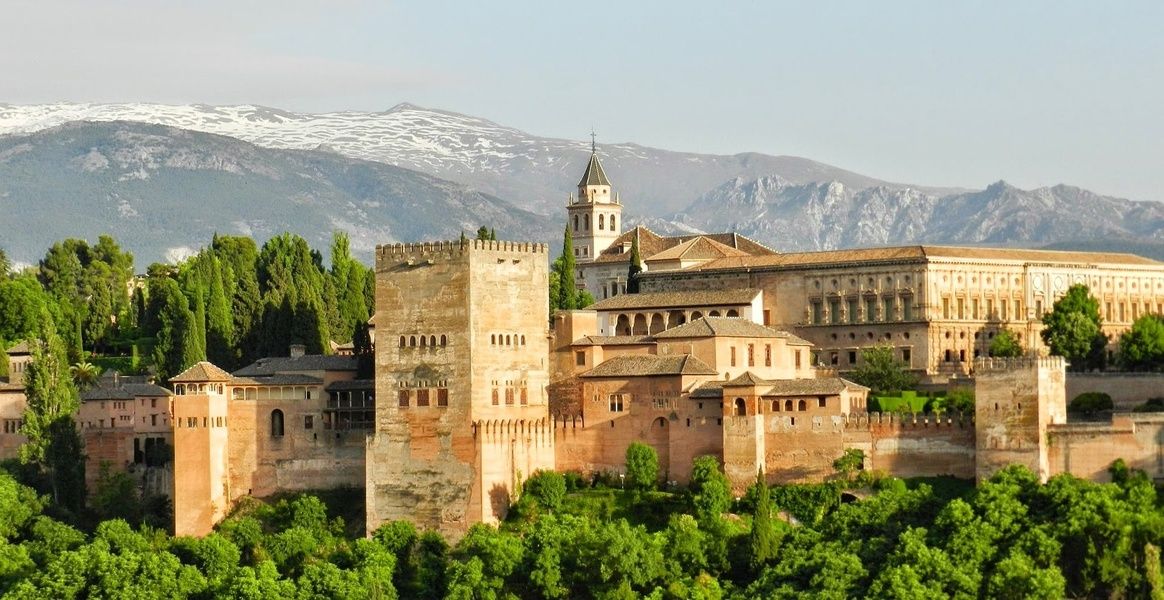 Andalusia is a region of hills, rivers, and farmland bordering the southern coast of Spain. It's steeped in Moorish history and its architecture reflects a storied past. Common wisdom holds that the best places to stay in Andalusia are the cities of Córdoba, Seville, and Granada.
Córdoba:
Córdoba was once an important Roman city and later, a major center of Islamic and Sephardic Jewish culture in the Middle Ages. It's best known for the 10th-century mosque La Mezquita de Córdoba. This architectural masterpiece was built under Moorish rule before becoming a cathedral after the Catholic Reconquista.
This stunning sacred site harkens back to the grandeur of Al-Andalus (Muslim Spain) and is a delight to explore. Córdoba is also known for the gorgeous courtyards and patios of the houses in the old quarter of Córdoba. Locals spend the year preening their patios for the city's annual Feria de los Patios, a contest to see who has the loveliest outdoor space.
Seville:
Seville's historic city center is simply grand—and its centerpiece is the colossal Royal Alcázar (palace-fortress). It was built by the Moors in the early 8th century and is one of the world's oldest palaces still in use. Seville is also home to many baroque churches and winding medieval lanes.
Today, the city is about food and dance. To the Sevillanos (residents of Seville) enjoying tapas and drinks in the plaza are part of everyday life. They also throw great festivals like the Semana Santa (Holy Week) and Feria de Abril (April Fair).
Most importantly, Seville is the birthplace of Flamenco—and you can't leave without catching an authentic show. A Seville local trip planner can tell you about the most authentic places to watch this very Spanish art form.
Local tip: Sweet Accommodations offers suites and full apartments in Seville, which are within walking distance to many of the city's most magical sites and attractions.
Granada:
Visitors are drawn to the hills of Granada by the Alhambra Moorish fortress, which protected the city from invaders during the last of the Muslim dynasties and was the last city to fall during the Spanish Crusades.
The fortress is simply picturesque with its beautiful gardens and stunning architecture set in the foothills of the mountains. The best way to enjoy your stay in Granada is to wander the historic Albayzín (Arab quarter) as the aroma from the spice stalls wafts through the air, and to stop for a drink at the many teterías (teahouses) that line the ancient streets.
Frigiliana

Frigiliana is a small and quiet town in the Mediterranean Malaga region that's famed for its steep streets, white-painted houses, and tiled steps that give this town a totally Greek vibe. Simply put, it's one of the most gorgeous towns in Spain. Check out the Old Fountain and chill out at the stunning Capistrano Beach.
Bonus: at the end of August, the town throws a huge party to celebrate its diverse culture through food, music, and art. Any foodie will love the famed Ruta de la Tapas (tapas road), where you can try different kinds of tapas from local restaurants all for 2 euros.
Cáceres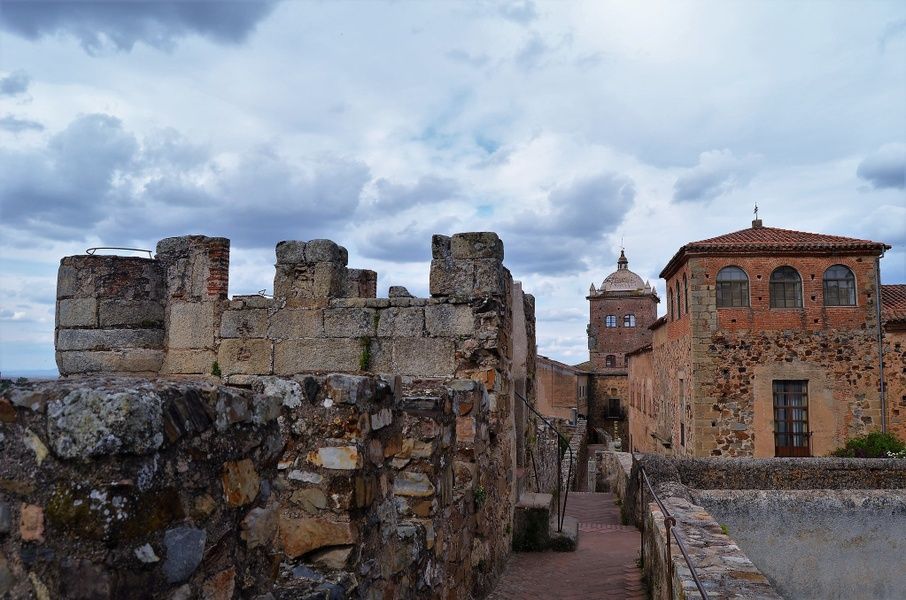 If you want to stay somewhere with a slower pace and fewer crowds than many other popular Spanish cities, check out the medieval town of Cáceres. On the Portuguese border, this incredible frontier town in the Extremadura region simply exudes history.
Old Town Cáceres offers unique sights that demonstrate the influence of the Romans, Muslims, and Italians on Spanish architecture. The walled city's archways, palaces, and towers are remarkable and are definitely worth the visit. There is more to Cáceres than the history of Old Town, though—the city has a thriving culinary scene with Michelin-starred eateries and great museums.
Basque Country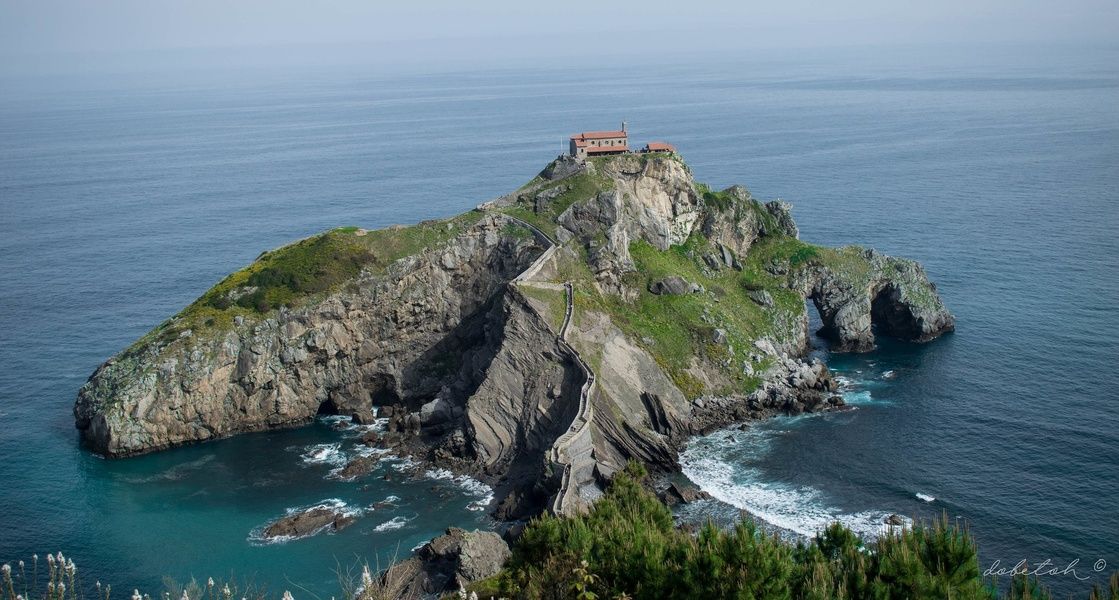 In the Pyrenees Mountains in the north of Spain, you'll find the Basque Country (or Euskadi). This autonomous region is bound by strong cultural traditions, celebrated cuisine, and a distinct language that's one of the oldest in all of Europe.
Activity in this area centers around the vibrant port city of Bilbao—and its waterfront is the place to be. Check out the Guggenheim Museum Bilbao, a fantastic titanium, glass, and limestone creation that houses an impressive collection of modern and contemporary art.
Rounding out the places to stay in the Basque Country are San Sebastián and its capital city Vitoria-Gasteiz.
Costa del Sol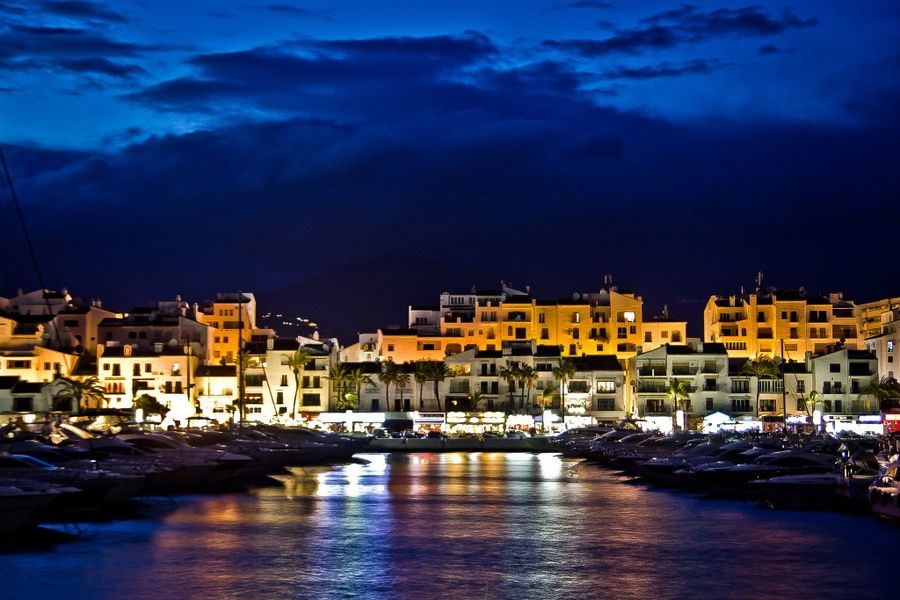 The coast of Malaga, aka the Costa del Sol, offers endless days of sun, sea, and fun with a choice of the best beaches in all of Spain. According to the Travel Channel, the best beaches on Costa del Sol are Puerto Banus and El Bajondillo. Though many come for the beaches, some can argue that the true draw of this region is its golf courses. Many of the resorts along the Malaga coast offer amazing accommodations, access to the fabulous beaches of the Malaga Coast and world-class golfing. Try Golf Hotel Guadalmina in Marbella and you will never want to leave.
Mojacar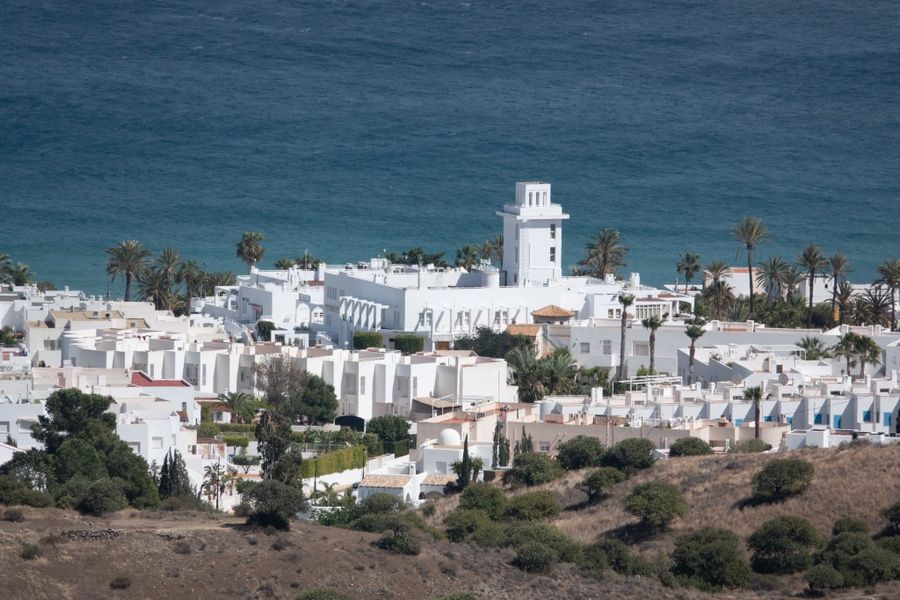 In the province of Almeria in Southeastern Spain, the town of Mojacar clings to a rocky hillside like an ornament hanging over the Mediterranean Sea.
This beautiful seaside town is made up of two parts—Mojacar Pueblo (the town) and Mojacar Playa (the beaches)—meaning that the city has the feel of a beach town with the history and scenery of a mountain village. The town's trademark is its bright white architecture that dates back to the 14th century. If you climb to the top of Torre Pirulico, a 13th-century watchtower, you'll get breathtaking views of the coast.
La Mancha Region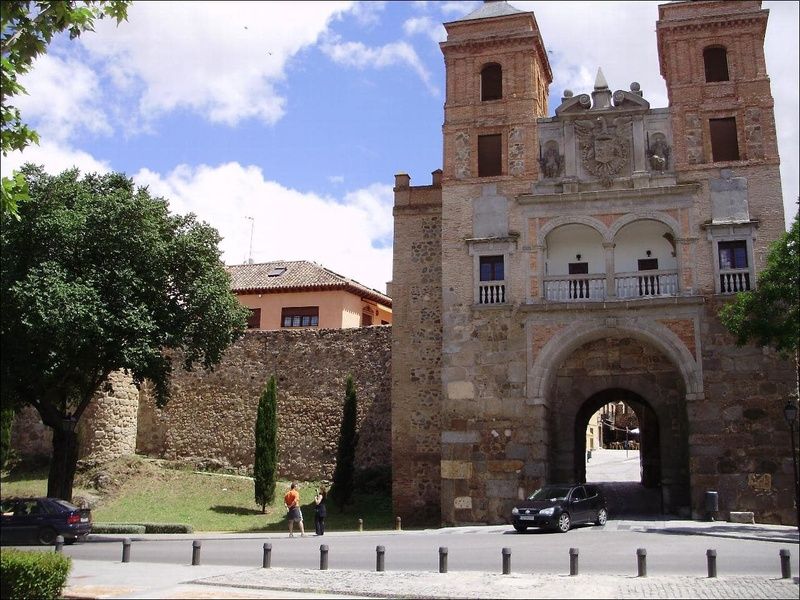 You can find the Castilla-La Mancha region in the heart of Spain. Its windswept, fertile plateaus are filled with olive groves and grapevines. La Mancha is also where Cervantes set the fictional journeys of his novel Don Quixote. Everywhere you go, you'll be reminded of that epic via La Mancha's solitary windmills and ancient castles.
Toledo:
La Mancha's best-known city is Toledo, a unique city where diverse cultures have historically lived in harmony for centuries. One of the best ways to learn about the storied history of Toledo is to wander through its historic walled neighborhoods, home to monuments from Jewish, Muslim and Christian cultures. One of the more fascinating parts of Toledo is the old Jewish quarter, with its narrow cobblestone streets and synagogue. Toledo is also famous for making the best swords and shields on the planet. Stop by one of the steel smiths and check out their wares.
Cuenca:
Cuenca is a gorgeous Spanish town that exudes charm and character. It's home to a collection of haunting medieval buildings painted in bright colors, all perched on steep outcrops of rock at the fork of two deep river gorges—leaving you wondering how they don't crash over the cliffs and into the rivers below.
Simply put, the views from the balconies are picturesque. Some of theses casas colgadas (hanging houses) have even been turned into modern art galleries and museums. Cuenca is also a major grower of saffron, and is one of the chief producers of Spain's unparalleled Manchego cheese.
--
Where to stay in Spain? Use this guide to get started, but definitely connect with someone who lives in Spain for the best advice. Not only can they design a custom itinerary based on your interests, but they can suggest towns and regions that match your travel style. So you'll be right at home the moment you arrive. Questions? Send us a message!