We asked Diana, an English teacher living in Medellin, all about the city's famed nightlife. Check out her recommendations and feel free to send us a message if you still have any questions!
Want to make the most out of your trip? Tap into our network of local travel planners—Heroes—who build unique, locally-curated trip plans, designed just for you. Get started.
Table of Contents
Q: What's the bar scene in Medellin like?
A: The bars in Medellin are amazing. Super chill. There are also a few breweries, which is great because I missed good beer [Diana was living in Korea prior to teaching in Medellin]. And lots of places have live music! I mostly go out on weekends, but the bars around my apartment are open every day. Also, I'm not a big sports fan, but I know that some of the famous bars like Vertigo are great places to watch soccer.
Q: What do we need to know about the club scene?
A: I mean, first of all, clubs are a weekend thing. They're also kinda hard-party-ish. A lot of my friends prefer the clubs in Bogota because they're more hipster-y and low-key, but I think there's just as much dope stuff to do in Medellin.
Q: When do people usually go out?
A: Usually after 10. That's normal. Bars and clubs are open late which is perfect for me since I'm a night owl. If I just want to go out for a drink during the week I usually just go to a brewery, but I do go to bars to meet friends on weekends. Going out at the end of the month and near the fifteenth is also great if you can schedule it, because that's payday, so everything is packed.
Q: Where are your favorite places to go?
A: I love this brewery called Cervecería Libre but I go there way too much. Honestly, I'm not a huge club person, but all my friends seem to really like Envy. It's where the hipster locals party, apparently.
Q: What's the average price of a drink?
A: Usually they're about $2,500–$3,000 Colombian in the store and about twice that much in bars, which isn't bad [as of publication $1 USD=$2,865 COP] compared to Seoul. And a bottle of wine at a restaurant is usually about $35,000, which is dope because I love wine.
Q: Do you feel safe going out in Medellin?
A: Usually, yeah. Medellin is pretty safe if you know what you're doing. I definitely feel safer here than some other places in the country, but that's usually because the catcalling isn't as bad here. Just be aware of your surroundings and don't let anything out of your sight. But those are the same things I'd tell people in New York or LA, so you should be fine. And I usually use Uber instead of the bus.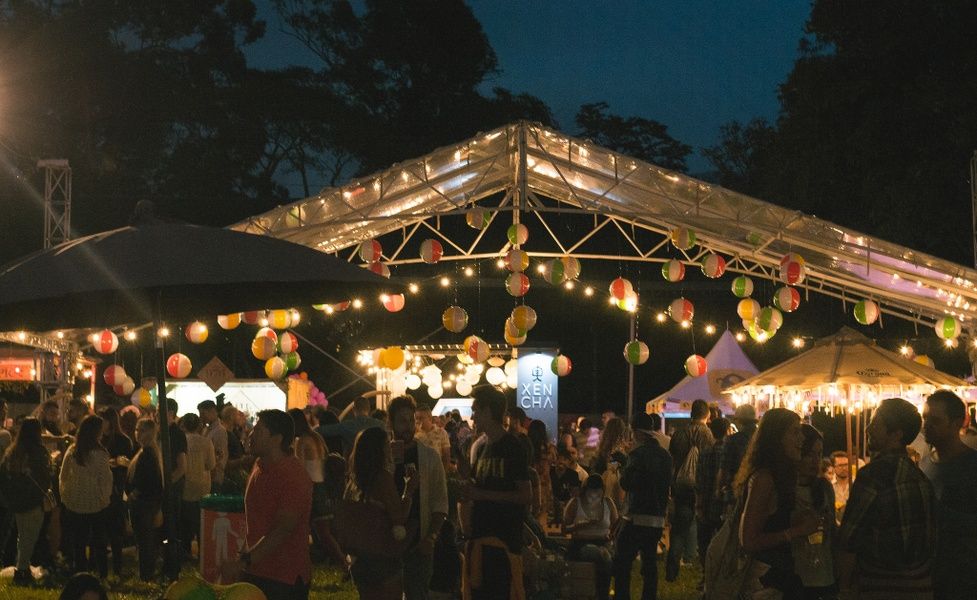 Q: Are there any Medellin-specific nightlife tricks that we should know?
A: Hmm. I would say that if you're looking for salsa dancing, Medellin is the place. I know everyone talks about Cali, but everyone says it's really sketchy so I haven't gone. Oh wait, I lied. I do like one club—it's called Eslabon Prendido and it's super fun. I've gone there a bunch of times with friends, it's kind of our school's go-to.
Q: Any good restaurants travelers should add to their itineraries?
A: So I'm gonna cheat a bit and tell you a place that someone recommended to me. It's called Carmen and it's nice. I only go there when I'm feeling fancy or I'm trying to impress someone. It's the kind of place you take your parents when they come to visit.
--
To get started planning your personalized trip to Medellin, connect with a local travel planner—or if you have any questions, message us directly. And before your trip, make sure to check out: