Here it is, folks—the *ultimate* Colombia itinerary. This incredible itin takes you from Bogota to Medellin to Cartagena—and includes all the awesomeness in-between.
Looking for an itinerary that goes beyond the guidebook? Connect with a Colombian local to plan your trip. Since no one knows Colombia like they do, they'll design an itinerary that introduces you to the *real* Colombia. Why see it any other way? Learn more.
Day 1: Experience Bogota's fantastic neighborhoods
Both Colombia's capital and largest city, Bogota is by far your cheapest option vis-a-vis flying in from the States—hence, the first stop on your Colombian adventure.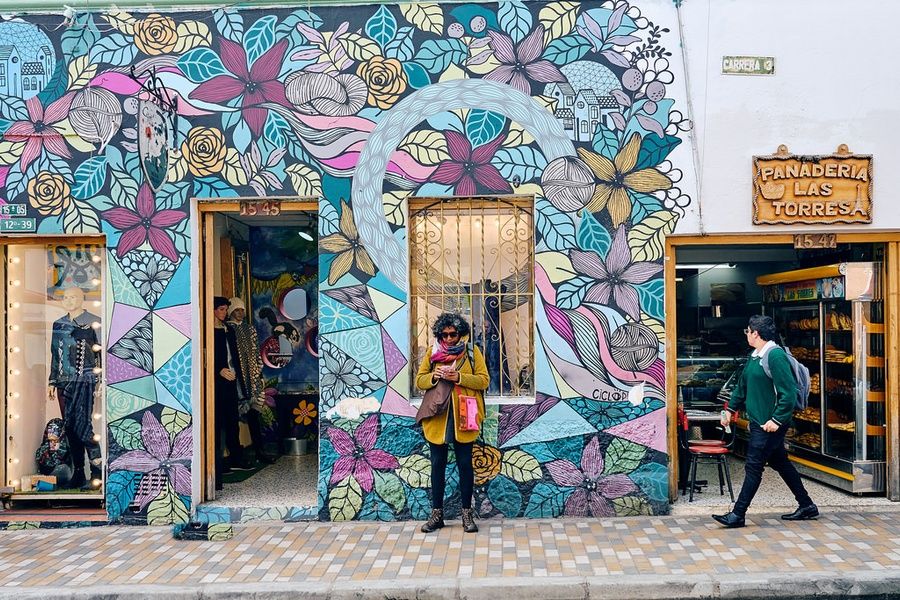 Arrive and drop your luggage—just choose your neighborhood!
While Bogota is packed with awesome neighborhoods (more on that later), we'd recommend that you book your Airbnb in La Candelaria; this centrally-located and absolutely stunning locale is the perfect place from which to launch your Bogota experience.
Get acclimated… with coffee and food.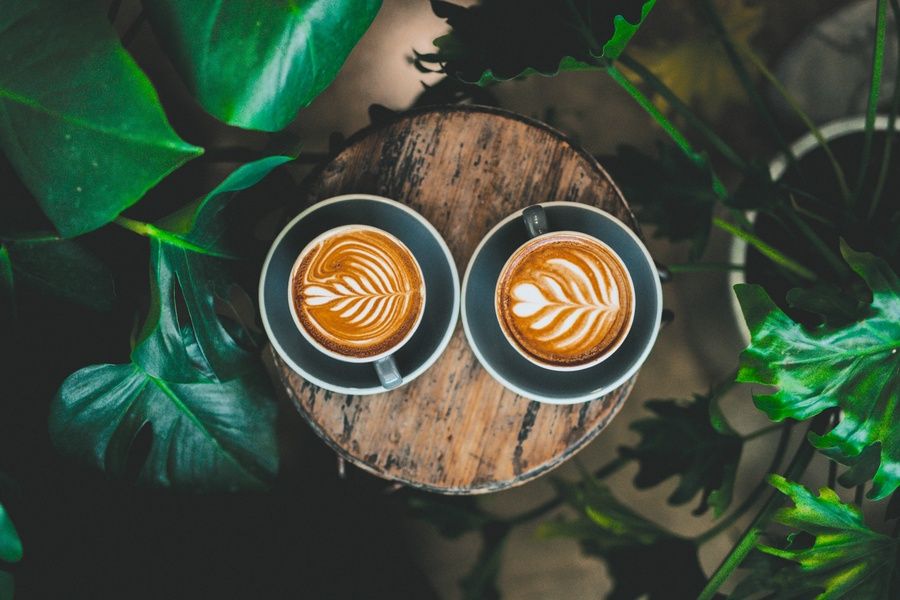 When those mid-morning hunger pangs hit, you'll be happy you're in La Candelaria. Teeming with food vendors (especially around plazas and other popular sites), this neighborhood offers a plethora of quick food options. Go local-style and grab a tinto along with a breakfast arepa. Whether stuffed with eggs, meat, cheese, or any of the other innumerable fillings available, you really can't go wrong with arepas.
Explore La Candelaria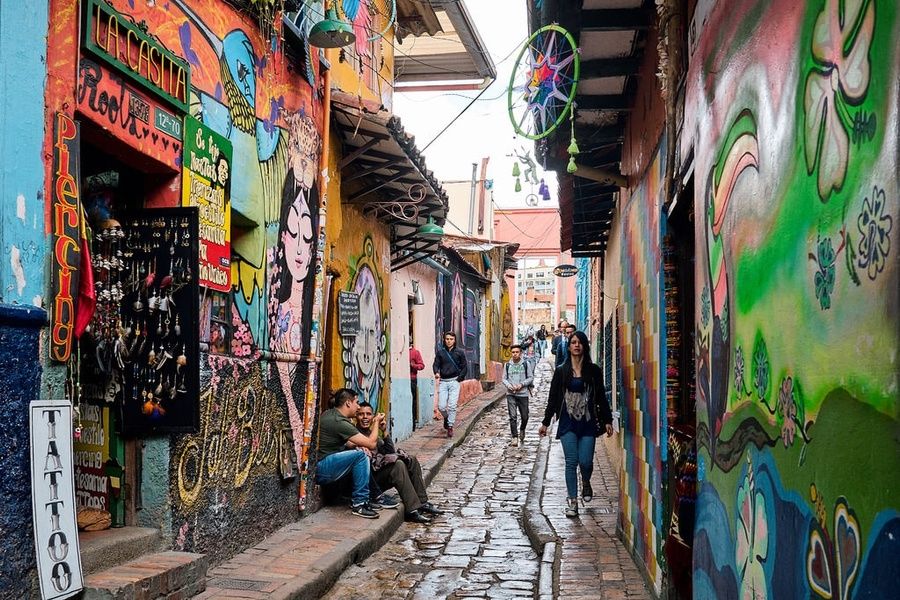 The oldest neighborhood in Bogota, La Candelaria is home to some of the city's most impressive sites. Amble down the cobblestones of Calle del Embudo to take in the colorful buildings, beautiful Spanish colonial architecture, and awesome graffiti. Chat with a local who lives in Bogota to get the inside scoop on all the hidden gems La Candelaria has to offer. Plus, if you ask your local to make you a custom walking tour that ends in Bolivar Square (Bogota's main plaza), you'll be greeted with stunning views of the Primary Cathedral of Bogota, Liévano Palace, and an incredible snapshot of Bogota's vibrant street culture.
Eat more… and constantly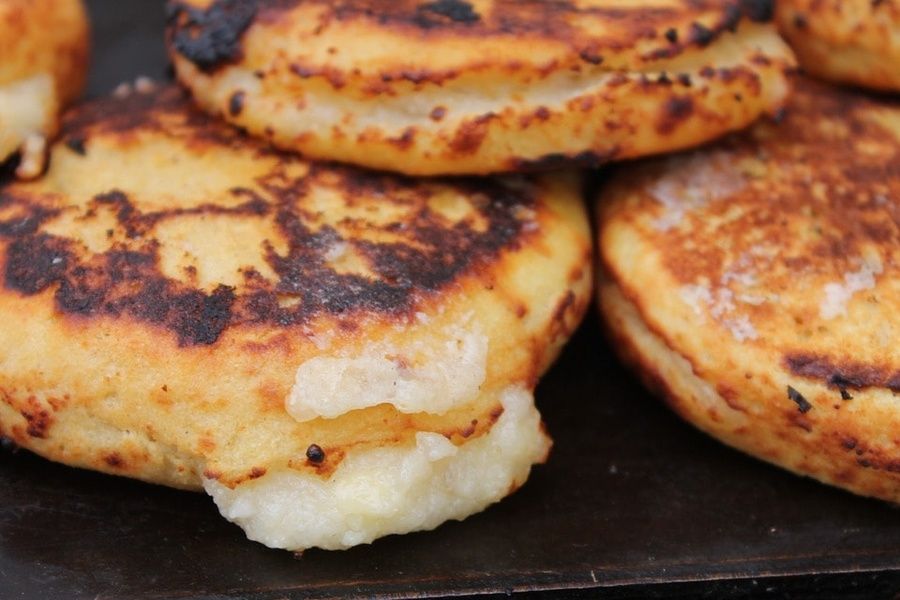 We really can't say enough about Colombian food. From regional delicacies to national staples, everything is delicious—and cheap. With that in mind, our advice is thus—if you see something delicious, eat it. Given the sheer quantity (and quality) of Bogota's empanada, arepa, and tamale vendors (among many others), it's a tall order—but so, so worth it. To that end, grab a bowl of ajiaco for lunch; as authentically Bogota as it gets, this soup is both delicious and ubiquitous, so ask a local where to find the best one around.
Take the cable car to Monserrate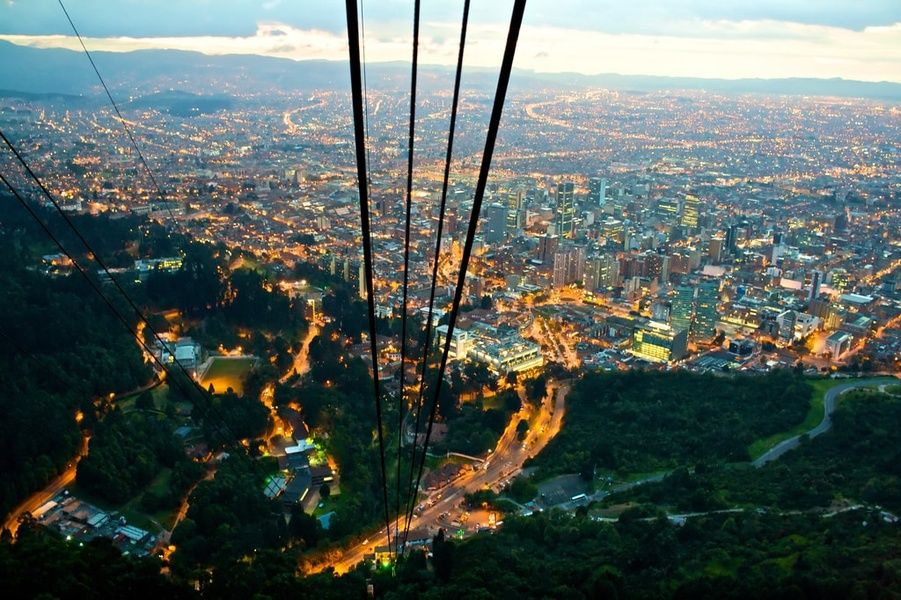 If you're hitting a wall from all the walking—and let's face it, the vast amount of food you've probably consumed—feel free to head back to your Airbnb for a siesta. Don't sleep too long though; you've got to get to the cable car at the base of Monserrate (the mountain overlooking Bogota) before sunset. Riding the cable car is an experience unto itself, but it can't hold a candle to the view of the city you'll get from the top!
Appreciate Bogota's burgeoning foodie scene
For dinner, Uber over to Chapinero Alto, Bogota's hipster haven, to sample the haute cuisine served up at Bogota's most highly-regarded restaurants. Quickly becoming a capital of gastronomy, Bogota's luxury eateries simply cannot be missed. And once you've refueled, you'll be ready to experience Bogota's legendary nightlife!
Party down in Chapinero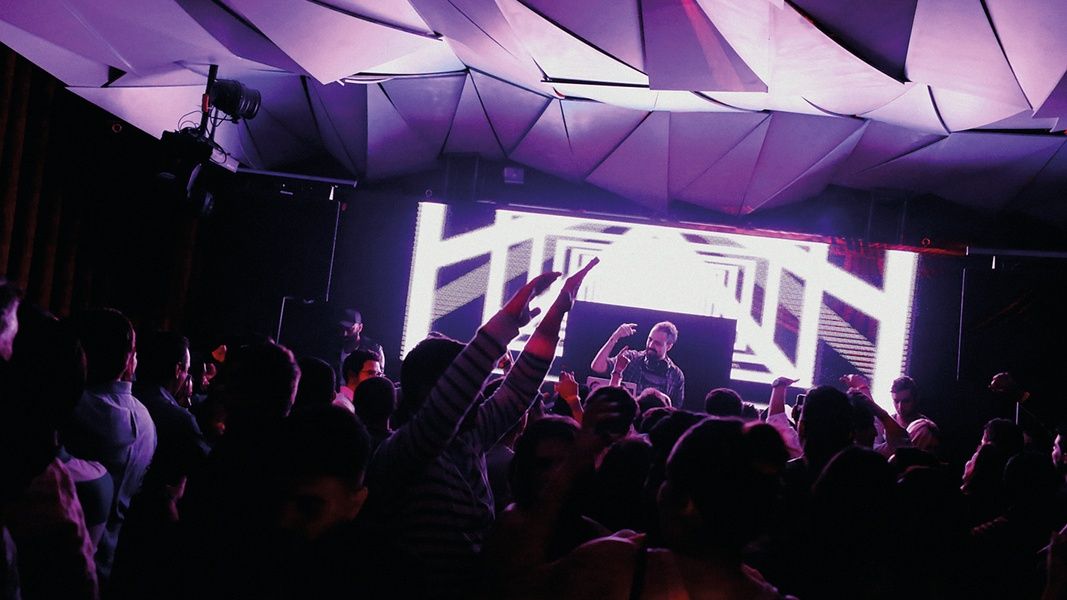 If you're not entirely wiped out from your day's adventure, end the night by heading to one of the dozens of bars and clubs that line Chapinero's trendy streets. Putting Brooklyn to shame, these hipster hotspots are more fun than you could imagine; Colombians love to dance (with or without alcohol), and live bands are a staple of Colombian nightlife. So whether you prefer moshing with local punks or swinging at some of the best salsa clubs outside Cali, Chapinero's the place for it. Grab an empanada from a street vendor on your way home; you have another big day ahead.
Day 2: Hit the museums, hipster up, and get down with coffee
Get greedy at the Gold Museum
Do it ALL! Bogota is full of amazing museums, great coffee, and unbeatable nightlife.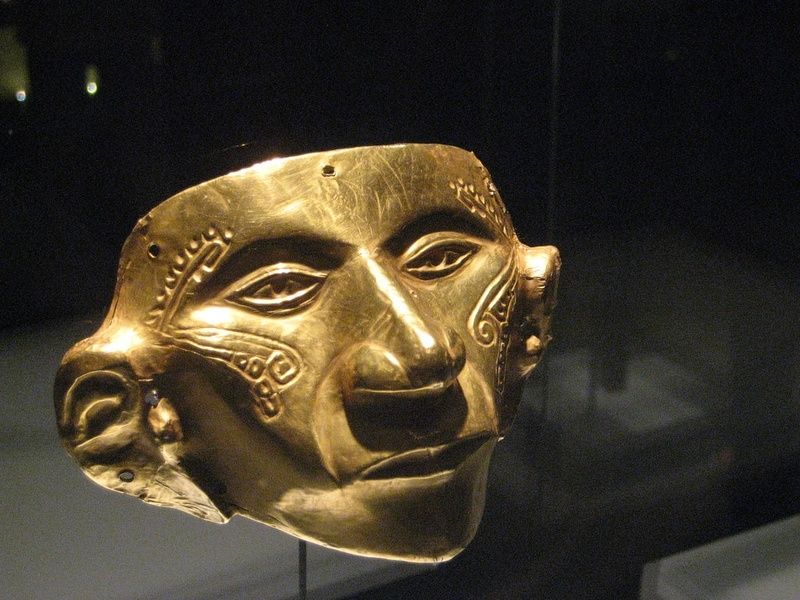 To recover from the long day you've just had, have a calm morning and visit Bogota's legendary Gold Museum. Conveniently located in La Candelaria, this incredible collection houses over 30,000 gold artifacts. On the way there, don't forget to stop by one of the neighborhood's time-honored cafes (ask a local to point you to the best ones) for a traditional breakfast of chocolate con queso.
Caffeinate yourself on a coffee crawl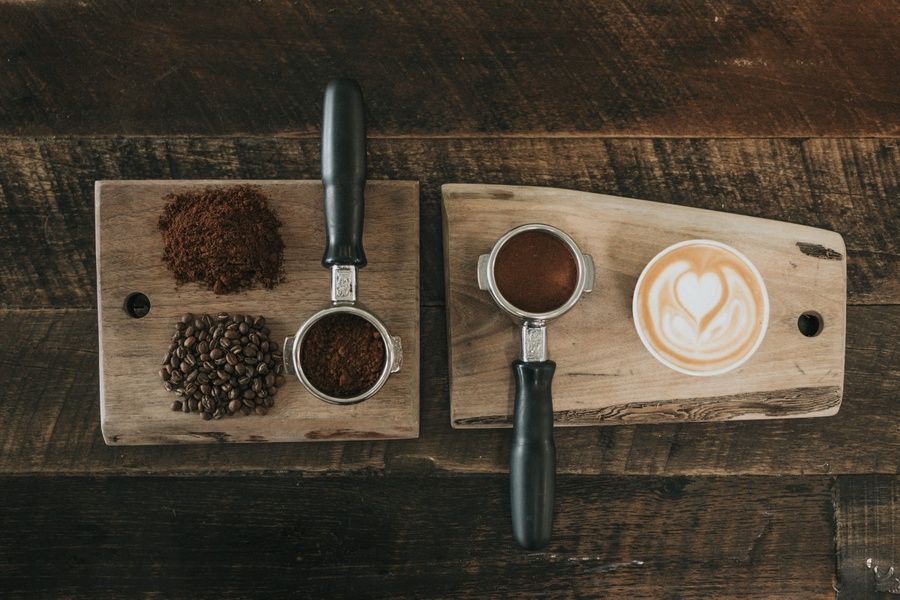 Although Colombia is known for its coffee, most Bogotanos drink tinto far more than cappuccino. That being said, there are certainly ways to appreciate Colombia's incredible coffee culture from within Bogota. Book a guided coffee tour through Bogota's hippest and most bean-centric cafes; serving up fantastic information about each coffee and its origin along the way, most of these journeys are centered in—you guessed it—Chapinero.
Fulfill your hipster dreams in Chapinero
Since you'll be in the neighborhood anyway, this is the perfect time to check out the many boutiques and food options that Chapinero has to offer. Wander around to take in the neighborhood's politically charged street art, and make sure to grab a local beer at Bogota Beer Company or one of the other acclaimed microbreweries that pepper Chapinero's streets.
Wander the markets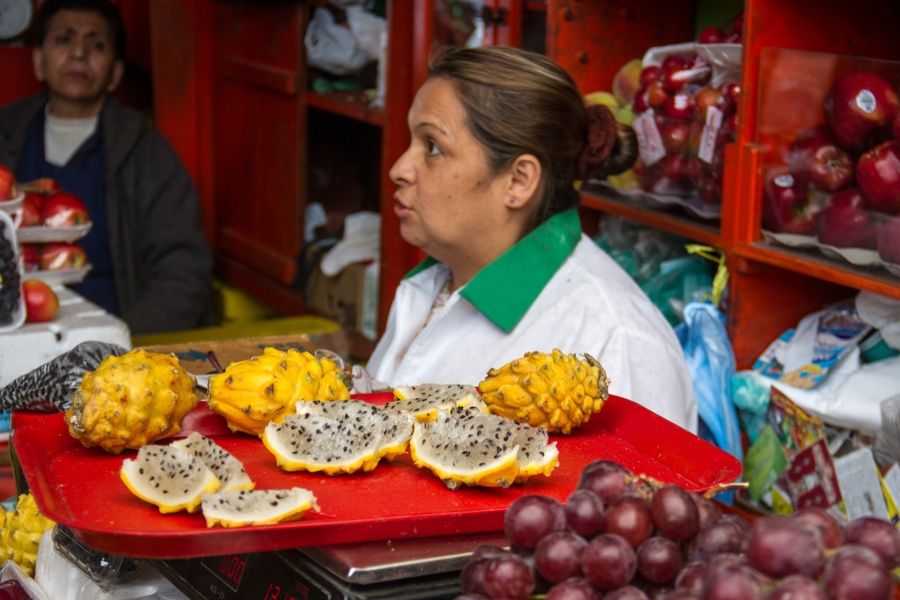 After your busy morning, enjoy the serenity of wandering through Bogota's incredible marketplaces and parks. The Plaza de Mercado de Paloquemao, Bogota's main food market, is chock-full of vendors all day, every day. Selling everything from fresh fruit to whole butchered animals, this market is an experience unlike any other. And if you're lucky enough to be in town on a Sunday, you can also dive into the delightful clamor of Bogota's incredible flea markets—most of these swap meets are local secrets, though, so you'll have to chat with a Bogota local to find them.
Eat, drink, and party in Zona T
Properly known as Zona Rosa, Zona T is Bogota's premier party neighborhood—and it has some excellent restaurants as well! For a truly unique experience, grab dinner at Andres Carne de Res, where absurdly-dressed musicians play tableside while you eat. Once you're loaded up with protein, you can dance it all off at one of the multitudes of clubs in the area—Zona T is a particular favorite for those who love live DJs and large volumes of aguardiente.
Day 3: Take a day trip and play some tejo!
Bogota may be incredible, but you'll need to leave the city to fully experience Colombia's charms. Consider taking a day trip to one of these awesome destinations!
Journey to a coffee plantation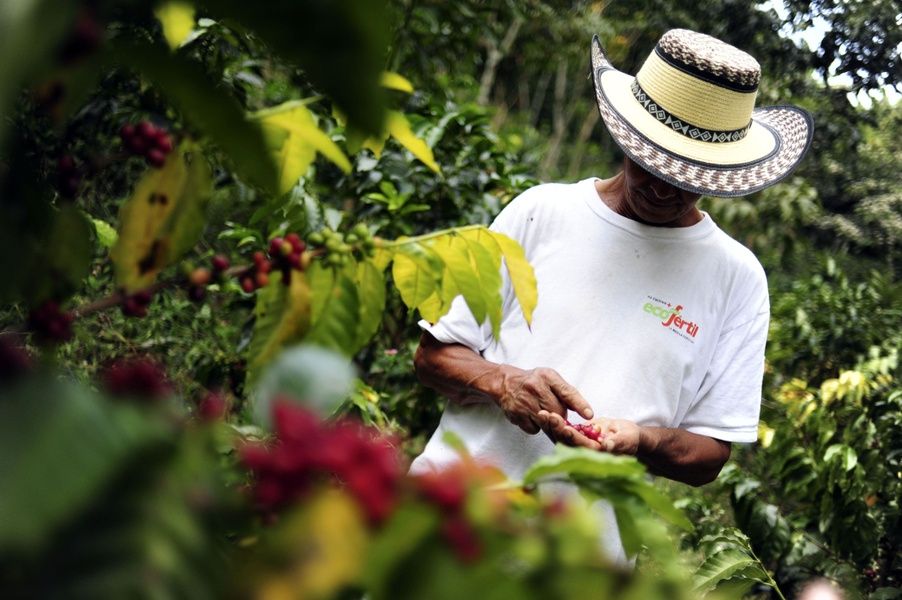 The economic lifeblood of Colombia, coffee plays a pivotal role in the country's culture—so it's only appropriate that you should see one of Colombia's ubiquitous coffee plantations firsthand. Day trips out of Bogota are common and almost invariably beloved by travelers.
See the famous Salt Cathedral of Zipaquira
Less than an hour's drive from Bogota, this architectural wonder is carved out of salt and stone a full 500 feet below ground—in an active salt mine! Beautiful and unique, visiting the Salt Cathedral is a one-of-a-kind experience.
Trek through nature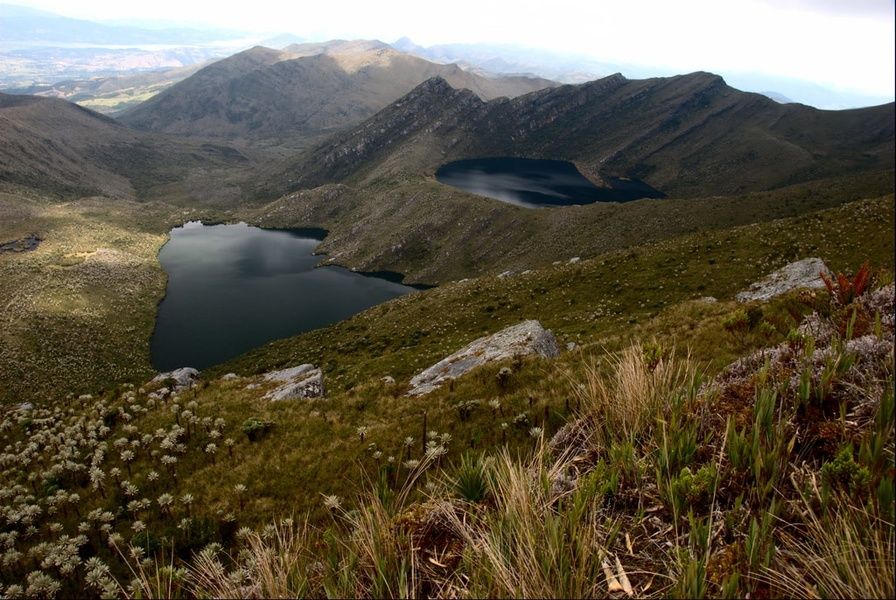 With so many national parks, there are plenty of opportunities to experience Colombia's incredible biodiversity. Just outside of Bogota, your trip planner can arrange a visit to Chicaque Natural Park—where lucky hikers sometimes spot sloths hanging from tree branches—or Chingaza National Park, where mountain lakes and hiking trails abound. If you get really lucky at Chingaza, you might even see a majestic Andean condor or an adorable spectacled bear! Just beware: to visit Chingaza National Park, a request form must be submitted at least 15 days prior to arrival, so make sure to have a friend in Colombia take care of it for you.
Come home to Bogota for a night of tejo
One of Colombia's most beloved sports, tejo involves tossing a metal puck at gunpowder-filled targets. It's most often played at special tejo bars, which are (probably not coincidentally) also known for their cheap quantities of beer. Not just a sport for the rich or poor, tejo transcends gender and socioeconomic class—so make sure to try it out on your last night in town! Tejo De La 76 is one of Bogota's most well-known tejo bars, but the best places keep a low profile—again, you'll want to get some insider tips on where to play. Unwind from your day trip with an explosive end to your Bogota experience!
Day 4: Travel to Medellin and take in some culture
Known as "The City of Eternal Spring", Medellin is Colombia's hub of art and learning. Yeah...we're in love.
Find your Medellin home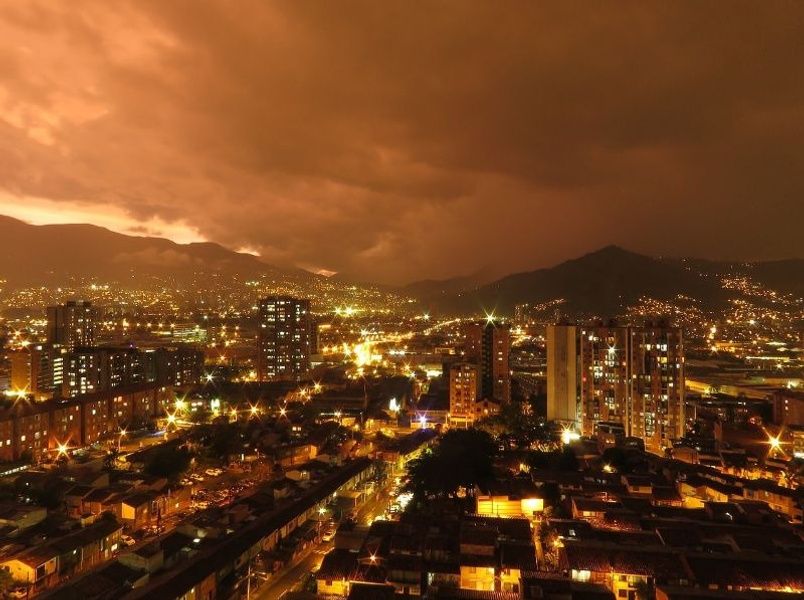 Unlike Bogota, Medellin is more a cohesive city and less a collection of distinct neighborhoods. That's not to say it's homogenous—not by a long shot—but neighborhood borders in Medellin are much more based on socio-economics than general vibe. With that said, El Poblado is by far the most happening area for travelers.
Take the famous metro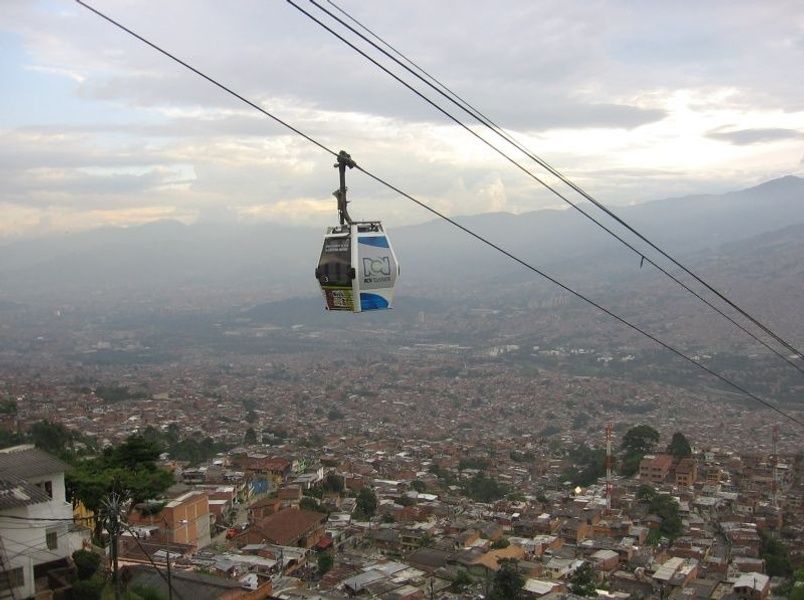 Once you've dropped your bags at your Airbnb of choice, splash some water on your face, have a tinto, and get out there! While Uber in Colombia is always a great choice for transportation, Medellin's renown metro system is famous for seamlessly connecting the entire city. However you choose to get there, head to El Centro (city center) to see the sights!
Soak up some Botero… and more food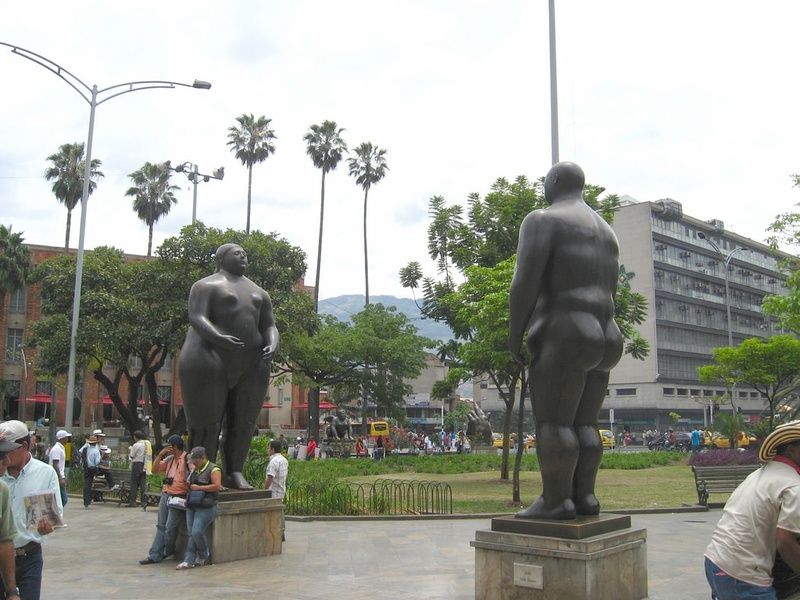 After you've arrived in El Centro, there are only two more things you need to do: get down with Botero and comida paisa. For now, let's talk Botero. Botero Plaza, located in the center of Medellin, features 23 sculptures by the famous Colombian artist. And if all that art makes you hungry, grab an arepa de chócolo from one of El Centro's plethora of street vendors. A staple of Medellin's Paisa region, these arepas are sweeter than their Bogotano cousins and topped with thick slices of fresh white cheese. After you've filled back up, head into the fantastic Museo de Antioquia to see more of Botero's exceptional work.
Check out the Parque Explora
One of the coolest science attractions anywhere in the world, Medellin's Parque Explora is an interactive museum unlike anything you've ever seen. Highlighting Colombia's ridiculously biodiverse flora and fauna, this museum shouldn't be missed—especially if you're not planning a trip to the Amazon. It even features the largest freshwater aquarium in South America!
Chow down on Bandeja Paisa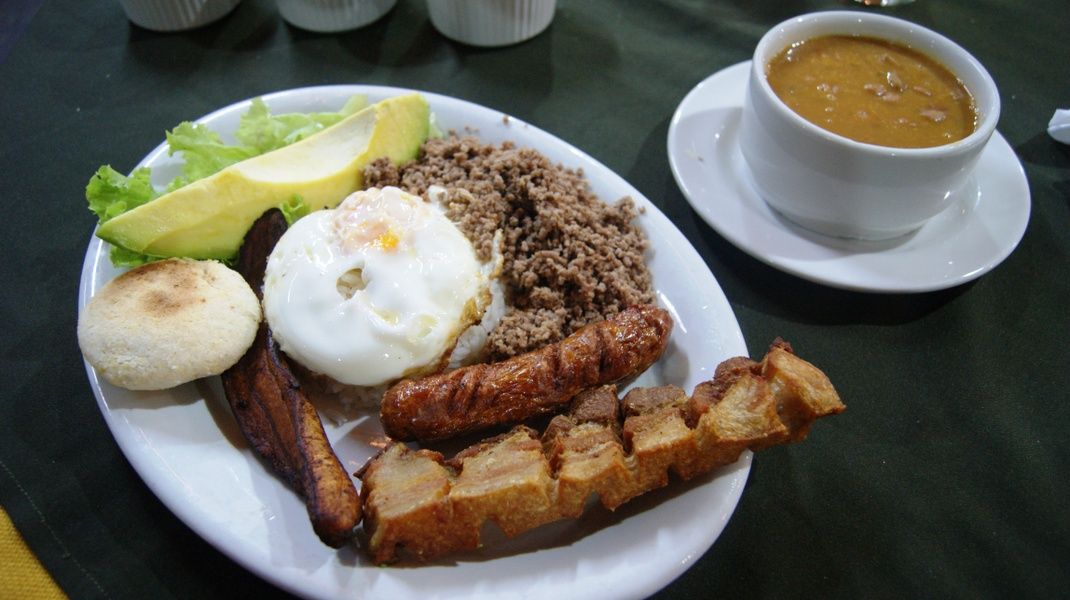 Let's talk comida paisa. Technically speaking, this means food hailing from the Paisa region of Colombia, of which Medellin is the de facto capital. And while comida paisa encompasses a lot of different dishes, the most famous by far is bandeja paisa. A platter weighed down with rice, beans, chicharron, chorizo, ground beef, plantain, avocado, and many, many other toppings, bandeja is a paisa staple that you absolutely have to try while in Medellin. And since every Medellin resident thinks he or she knows where to find the best bandeja in town, arguments over where to eat this meat mountain can get rather heated. So while Hacienda (located right next to Botero Plaza) is always a good option, we'd urge you to get some local advice.
Party up and salsa down
If you're not completely wiped from your day of travel and culture, head over to Parque Lleras for some classic Medellin nightlife! Situated in the center of the El Poblado neighborhood, Parque Lleras is filled with bars, clubs, and partygoers. Though most of its revelers are professionals and college students (of which Medellin has a ton due to its dozen-plus universities), you can find all types here. For recommendations on bars and clubs that fit your taste, don't be afraid to explore the area—Medellin is known as a reggaeton-heavy city, but salsa bars are common as well.
Day 5: Explore Medellin
Explore, explore, explore—we've got plenty of relaxation planned for you later in the trip.
Experience El Poblado through coffee
With some of the best brew around, El Poblado is the number one choice for those who want to get a sense of Medellin's coffee culture. That being said, due to the neighborhood's gentrified nature, we'd really recommend having a Medellin local help plan your trip if you want the very best of what Poblado can offer—and not just the standard tourist runaround.
Amble through Medellin's less well-known neighborhoods

No longer the realm of Narcos, the Medellin of today is packed with quiet residential areas, university students, and security. For proof, look no further than Comuna 13. Once Medellin's most dangerous neighborhood, Comuna 13 has become a destination for locals and travelers alike due to its rich hip-hop culture and beautiful graffiti. Book a guided tour and enjoy everything this intriguing neighborhood has to offer! If you have the time and energy, you should also visit Envigado and Laureles, two residential neighborhoods sporting a wealth of cafes and restaurants.
Enjoy the markets
If you didn't get your fill of phenomenal markets in Bogota, don't worry—Medellin's got you covered. Dive into the shopper's paradise that is El Hueco to buy everything from clothes to food to power tools—and everything in between! That said, if farmers markets are more your speed, make sure to check with a local for recommendations; Medellin's greenmarkets are packed with fresh fruit, meat, and most importantly, empanada vendors!
Eat your way through Medellin's acclaimed restaurants
Like Bogota, Medellin is quickly becoming a capital of gastronomy. Whether you fancy traditional comida paisa elevated to haute cuisine, or simple French cooking perfected with an Andean twist, Medellin boasts an absolute plethora of excellent dining options. While Carmen is an international favorite (and winner of a 2017 Wine Spectator Award), new adventures in eating are popping up every day—so make sure to ask your travel guide for recommendations that fit your taste and price range!
Dance to reggaeton!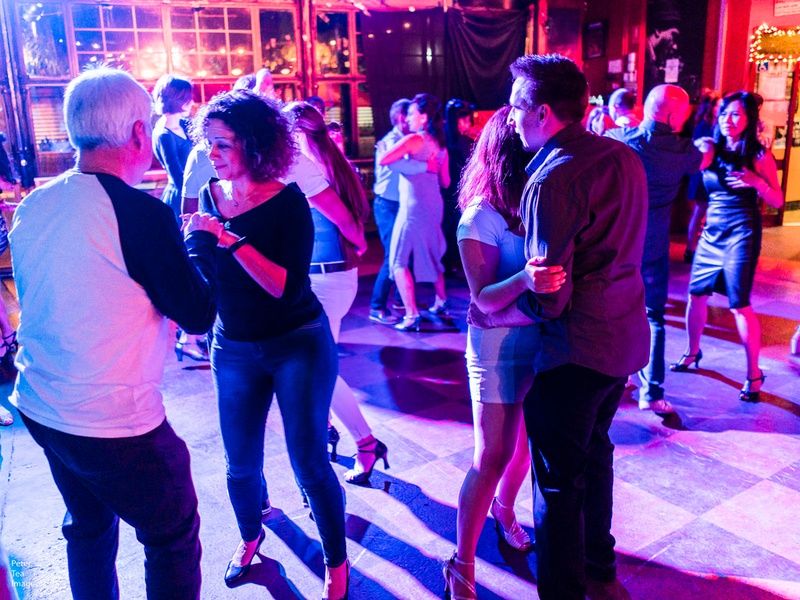 Reggaeton is incredibly popular in Colombia, and nowhere more so than in Medellin. So if your luxurious dinner needs some digesting, spend your last night in Medellin at a reggaeton club dancing off those calories! As with most nightlife in Medellin, Parque Lleras is your best bet for finding either a great genre-specific club or a popular favorite like the beloved Discoteca Luxury.
Day 6: Travel to Cartagena and wander through Old Town
Perched on Colombia's Caribbean coast, Cartagena is part tropical paradise, part historical monument, and 100% amazing.
Arrive in Cartagena and get comfy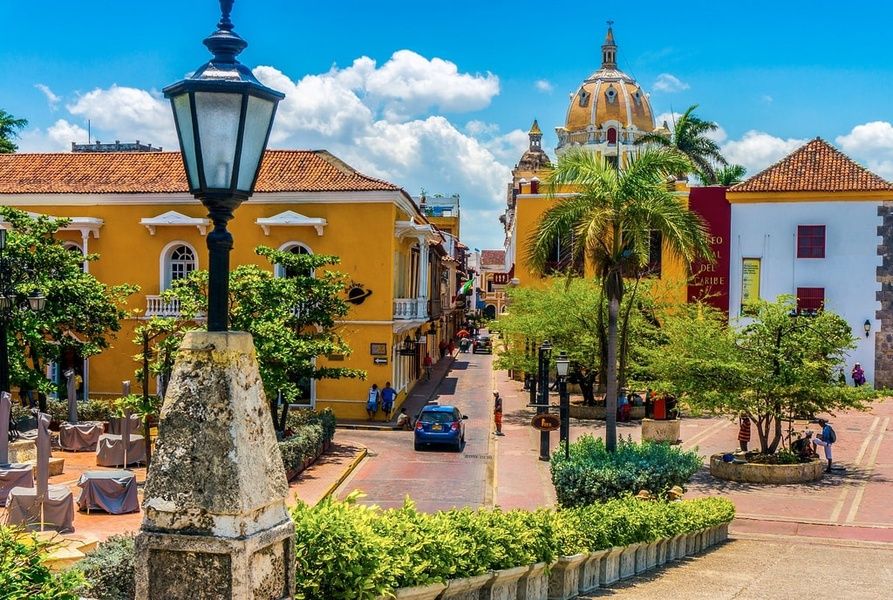 The minute you arrive in Cartagena, head to your Airbnb to drop your bags. We'd recommend that you stay either within the Old (Walled) City for its wealth of activities and central location, or in La Boquilla for its proximity to the beach. Depending on your preferences, your local trip planner can steer you in the right direction. Oh, and if you're the type, now's the time to break out those flip-flops!
Stroll through the Old City
Undeniably one of the most beautiful places in the world, Cartagena's perfectly preserved Old Town is a masterpiece of 17th- and 18th-century architecture. Cobblestone streets pass beneath flower-covered terraces; outdoor cafes buzz lazily in the shade of Spanish facades; everywhere, colors abound. Get yourself lost in the labyrinth of lanes, plazas, palaces, and churches that crisscross the Old City, and make a day of it—there's so much to see, you'll be shocked to see how quickly the time passes.
Chow down on tropical treats
With Cartagena's abundance of cafes and vendors, you'll have no trouble finding delicious snacks wherever your wandering takes you. One of Cartagena's most popular finger foods, fritanga, is essentially a platter of fried chorizo, chicharron, potato, and plantain (though other fried goodies are common in fritanga as well)—and it's absolutely incredible. If fritanga sounds a little oil-heavy for you, though, grab some fresh pandebono. A popular cheese bread, this crunchy snack is well worth buying fresh. Wash it all down with one of the dozens of tropical fruit juices sold fresh on every street corner.
Watch the sunset from Cartagena's famous walls

—

but beware of pirates!
We're just kidding about the pirates part, but Cartagena's famous city walls were, in fact, originally built to keep them out! To that end, antique cannons line the fortifications—something that only adds to its rustic charm. Sit down on the walls, look across the shimmering Caribbean, and enjoy a sunset you'll never forget.
Snack up and dance off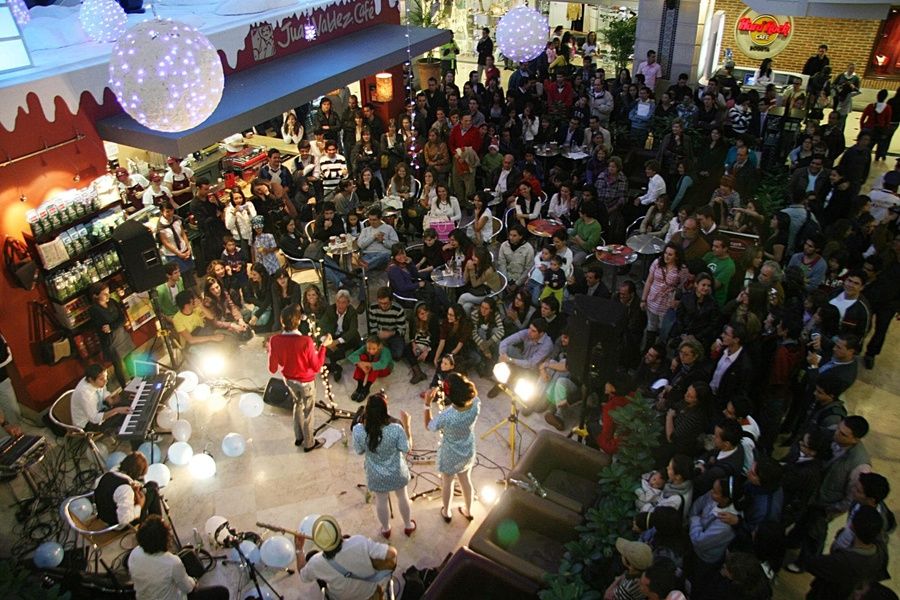 If you're hungry for a full meal, there are hundreds of cafes and restaurants to try within the Old City and beyond. That being said, we'd recommend snacking a bit more—arepa de huevo, a fried arepa stuffed with egg, is the perfect fuel for a night out. And speaking of nights out, Cartagena's nightlife is absolutely fantastic. Less crowded and intense than the clubs in Bogota or Medellin, Cartagena's dance spots are known for their sexy vibe and variety of genres. So grab a mojito, put on your dancing shoes, and head out to Getsemani, Cartagena's most hipster-fabulous neighborhood, for a night of tropical cocktails and dancing. If salsa is your jam, we'd recommend Cafe Havana; if not, get a recommendation more in line with your tastes.
Day 7: Relax
—

you've earned it

Now it's time to chill. (But not too much—you can sleep once you get on the plane!)
Hit the beach and chill out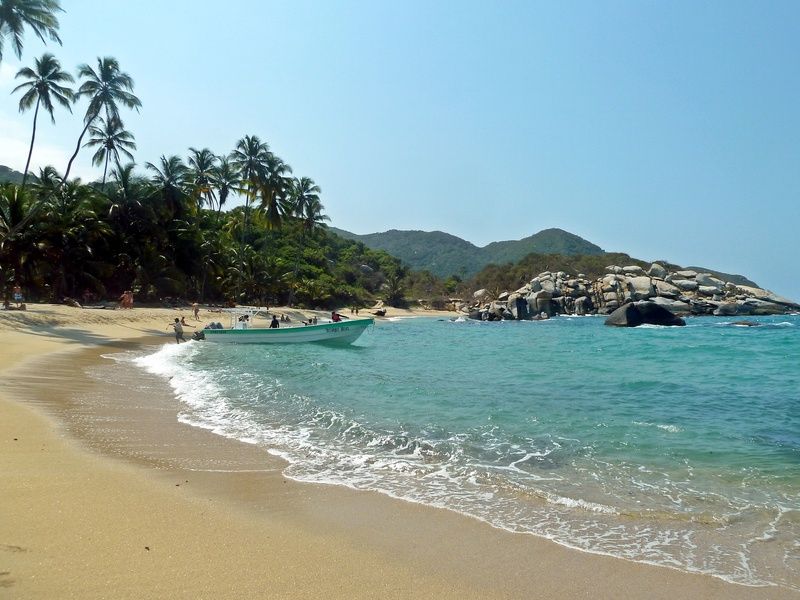 You've had quite a trip! From Bogota to Cartagena, you've walked, eaten, and explored so many of the incredible things Colombia has to offer it's a wonder you can still stand upright. So now's the time to reap your sweet reward: relaxation, Cartagena style. Grab a pandebono, some tinto, and a towel—it's time to hit the beach! Cartagena itself boasts almost 12 miles of beachfront, so don't feel obliged to drop your towel on Bocagrande, the city's longest and most tourist-saturated beach.
Nosh on ceviche and snapper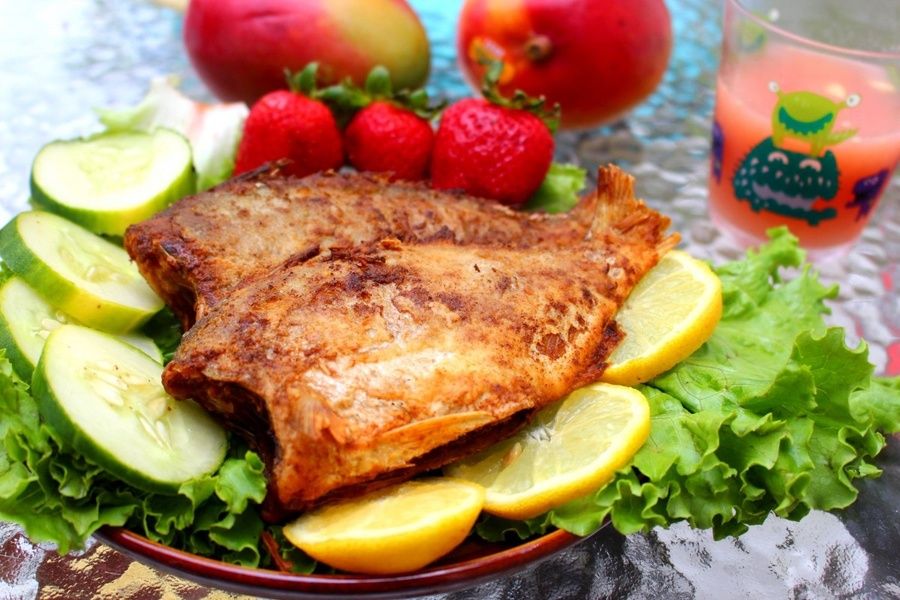 It's no surprise that Cartagena has some of the best seafood around. Octopus, whitefish, and shrimp, fished daily just offshore, are best enjoyed in the form of Cartagena's famous ceviche. Another local favorite, pargo frito, or whole fried red snapper, is served throughout the city and well worth trying.
Head to a pico and dance to champeta
If you don't know what those words mean, don't worry—you're not alone. A local treasure and well-kept secret, champeta is a style of Afro-Spanish-Caribbean music born from Cartagena's multicultural heritage (the city was once a refuge for freed slaves). That being said, if you want to dance champeta (and you really, really should), you need to go to a pico—an outdoor fiesta where the champeta is loud, the mojitos are flowing, and the clothing is minimal. One of our Colombian travel experts can tell you where to find one!
Say goodbye and briefly consider staying forever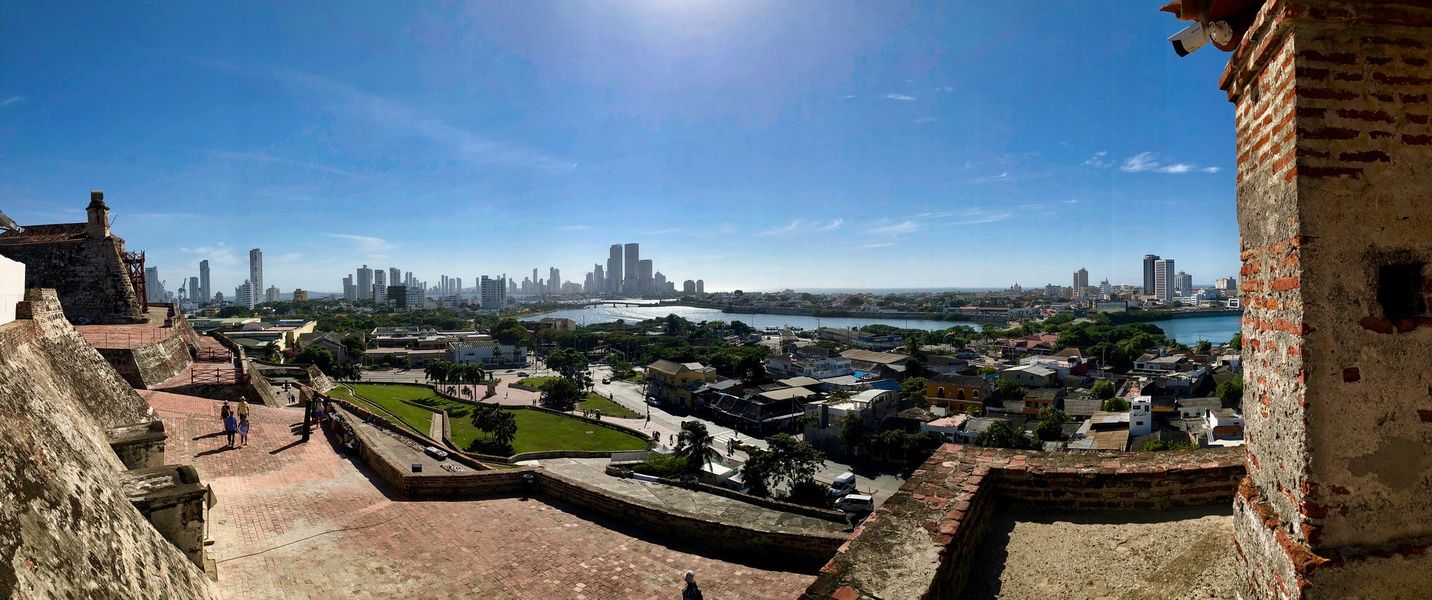 Sadly, by this time your Colombian adventure is drawing to a close. Don't panic when you start thinking about tossing your plane ticket and staying in Colombia forever—it's the normal response. Just make sure to come back soon!
Ready to jet off to Colombia? We don't blame you. Before you do, make sure to get in touch with a local trip planner for help planning your dream itinerary. After all, there's nothing worse than spending hours and hours doing research only to realize that you've missed out on all the *real* gems Colombia has to offer—aka the ones only a local can tell you about. If you have any questions, feel free to message us—and don't forget to check out: