ViaHero · March 1, 2019
Cartagena is packed with unparalleled culture, stunning beaches, and one-of-a-kind nightlife. Check out this 3-day itinerary that'll take you through all of the city's awesomeness! Once you do, message us with any questions you still have.
Want to make the most out of your trip? Tap into our network of local travel planners—Heroes—who build unique, locally-curated trip plans, designed just for you. Get started.
Day 1: Arrive in Old Town and get ready to wander
Settle into your lodging—the Walled City and Bocogrande are best
The minute you land in Cartagena, get settled into your hotel or Airbnb—you've got a lot to do! While common wisdom suggests staying in either Bocagrande—Cartagena's beach district—or the city's activity-packed Old Town, a local who lives in Cartagena can give you the inside scoop on where to find the best accommodation to fit your taste and budget.
Grab some delicious arepas and a cup of classic Colombian coffee
After your trip in, you'll no doubt be more than ready to dive into Colombian cuisine; lucky for you, Cartagena is a melting pot of fantastic Colombian and Caribbean cuisine. To kick-start your day, try a cup of tinto; the most common type of Colombian coffee, tinto is hot, sweet, and the perfect fuel for a day of exploration. Cartagena is also known for its unique take on the classic Colombian arepa—a patty of fluffy maize dough cooked to buttery perfection and then stuffed with beef, cheese, or (a Cartagena specialty) fried eggs!
Explore Cartagena's colorful Old Town on foot
Often considered the most beautiful city in Colombia, Cartagena is the ideal city to explore on foot. Full of 16th- and 17th-century architecture, Cartagena's Old Town boasts brightly colored buildings, fresh fruit and vegetable stands, and brilliant flowers that refuse to be contained in pots. If you get hungry, you can easily grab an empanada stuffed with egg and cheese (another Cartagena specialty) from one of the many local vendors that line Old Town's streets. And since cars are limited and motorbikes are restricted, Cartagena's Old Town is a safe and fun place to get an on-the-ground feel for Colombia's Caribbean culture!
Check out the incredible pirate history of Castillo de San Felipe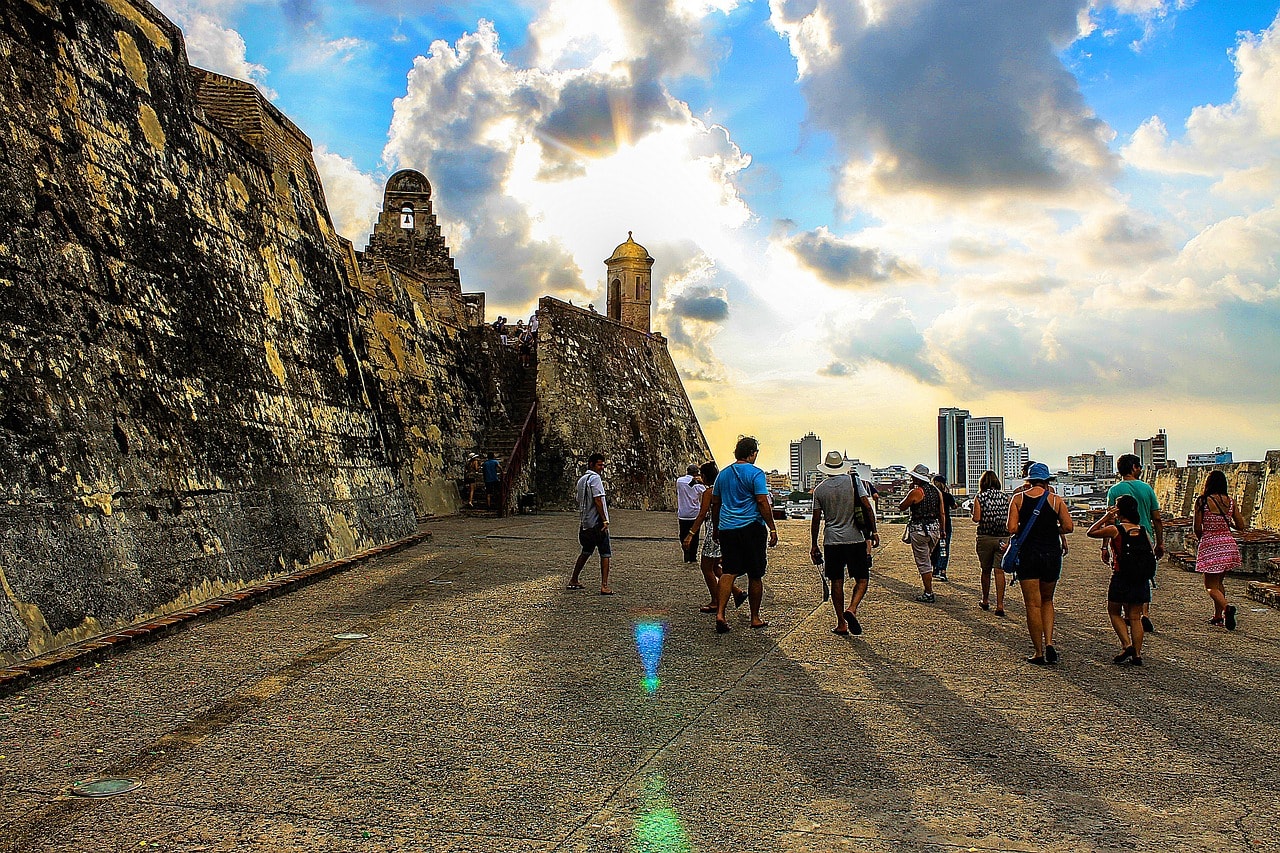 Originally built to protect the city against pirates, Castillo de San Felipe is an incredible backdrop for an afternoon stroll. Only a ten minute Uber from Cartagena's Old Town, this 17th-century fort is worth the trip, offering breathtaking views of the city and ocean. Have a local Cartagena travel expert make you a custom map or book you a guided tour to explore this cultural wonder!
Head to an outdoor cafe for an authentic Cartagena-style dinner
While you're out and about in the city, you have to try Cartagena's famed fritanga. Essentially a platter of fried finger food, fritanga is a medley of cheese, bread, and meats—all fried to perfection. As every cafe and street vendor claims to have the best fritanga around, ask a local for suggestions as to where to nosh on this local specialty! If you're looking for a more sit-down-style dinner, though, you have to try one of the innumerable seafood restaurants serving parga frita, Cartagena's famed fried red snapper. Fished just offshore, Cartagena's seafood is excellent and incredibly affordable.
Take out your dancing shoes and soak up the incredible nightlife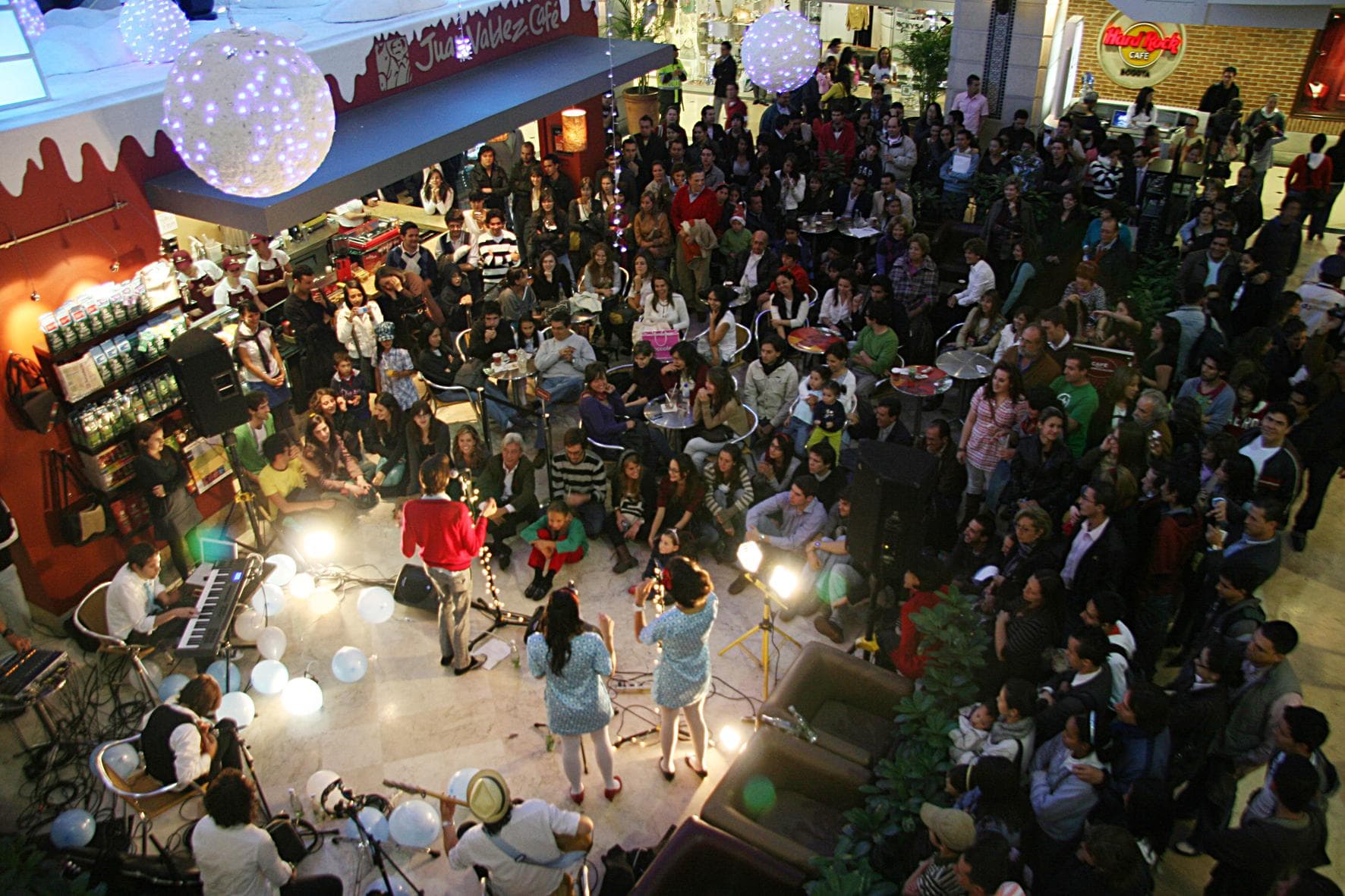 Cartagena is known for its vibrant nightlife, and the city boasts a wide variety of bars and clubs at which to dance the night away. Colombian culture emphasizes dancing as a means of connecting to others, and Cartagena's endless selection of clubs reflects this cultural trait! Cafe Havana is a particularly well-known Cartagena staple, and a great choice for visitors looking to practice their salsa moves.
Day 2: Embrace Cartagena's rich art and culture
Grab some delectable street eats and fresh fruit juice
Cartagena's countless cafes and street vendors provide no end of options for an on-the-go breakfast. Go local-style with a quick cup of tinto, sniff out an egg-stuffed empanada, or bargain with a street vendor for a glass of fresh fruit juice—when it comes to food in Cartagena you really can't go wrong.
Get enchanted by the glittering gold and enthralling emeralds of Cartagena's pirate museums
Cartagena is Colombia's crown jewel, known for stunning displays of art and culture both inside museums and on city streets. If you're looking to satisfy your inner treasure hunter with the comfort of air conditioning, the Zenu Gold Museum is a can't-miss. Highlighting a selection of plundered pirate gold and golden artifacts from the Spanish rule, the Zenu Gold Museum is a one-of-a-kind experience. Not all that glitters is gold, however, and Cartagena also offers a stunning display of emeralds at its famed Emerald Museum. For something more hands-on, Cartagena's Chocolate Museum is a fun way for travelers to eat their way to the heart of Colombian culture! Talk to a local about which museums you need to see; there's so much to see in Cartagena, you won't regret it.
Lunch like a local on unique, fresh seafood dishes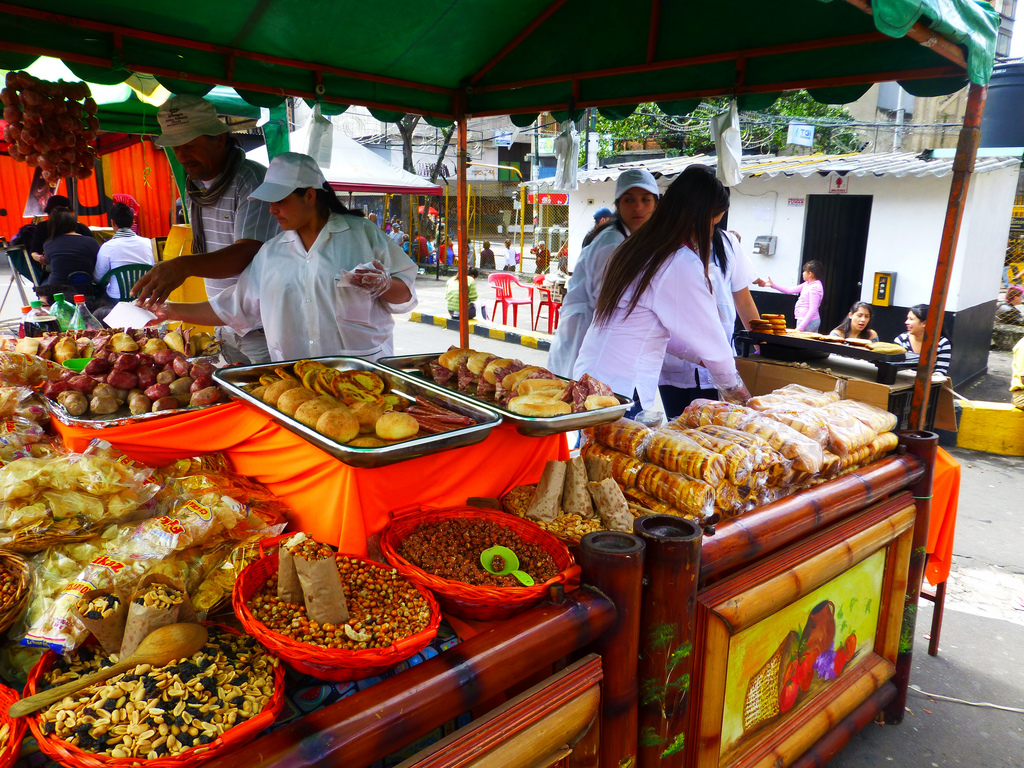 Cartagena's coastal location adds a unique flavor to traditional Colombian cuisine, and to taste this delicious twist you absolutely have to try sancocho. A regional specialty, sancocho is a stew comprised of traditional Colombian staples such as plantains, corn, rice, and avocado. But while Bogota-style sancocho is heavy on beef, Cartagenero sancocho is packed with a veritable cornucopia of fresh, delicious seafood! As always, your local contact can tell you where to find the best bowl in town
Check out the hipster-approved tropical graffiti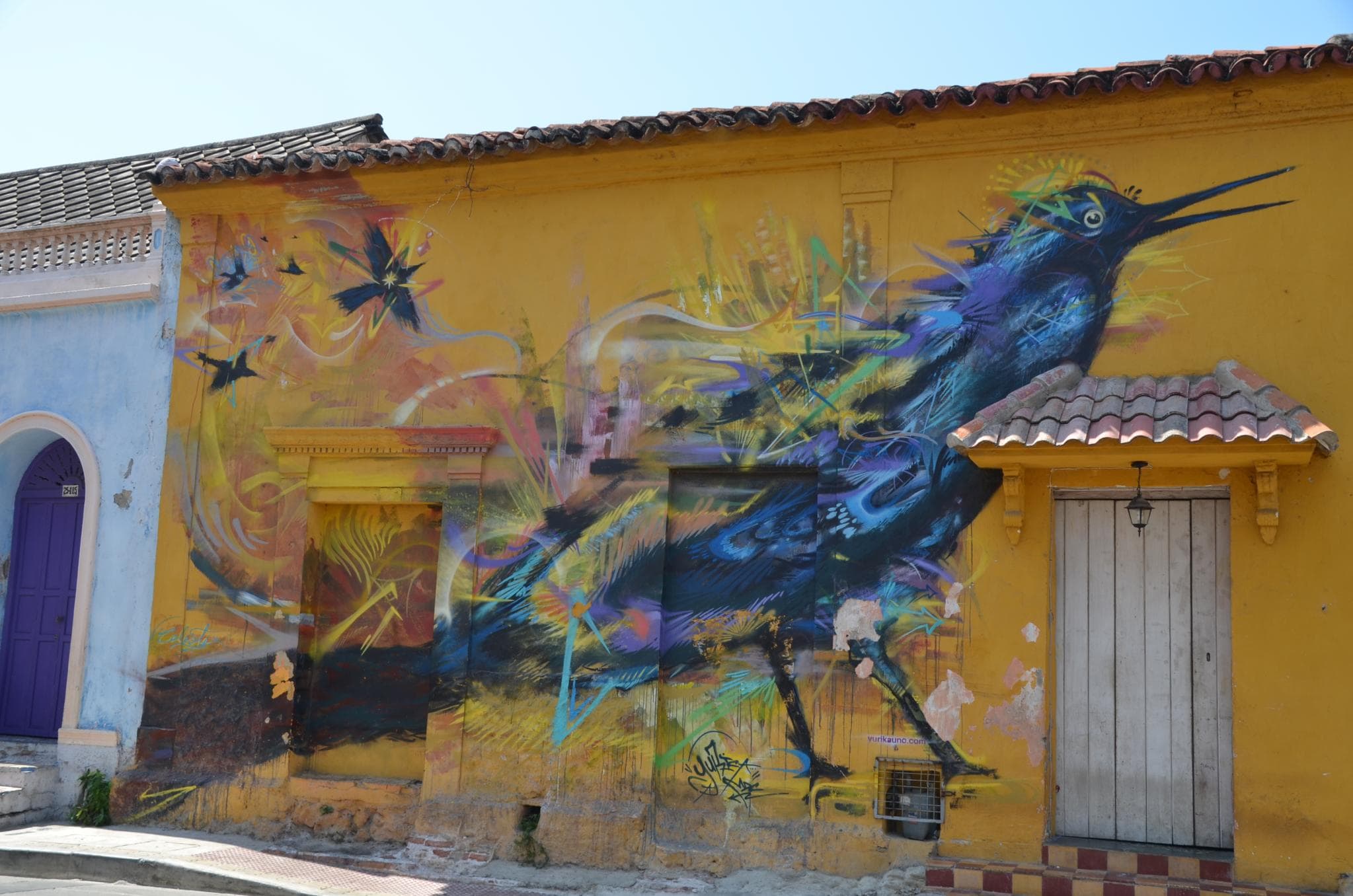 The streets of Cartagena are their very own outdoor gallery. Calle de La Sierpe is a particularly beautiful section of Cartagena, and well-known for its extensive collection of graffiti—but when it comes to street art, Getsemani takes the cake. Cartagena's most youthful and up-and-coming neighborhood, Getsemani's bars and restaurants are always popping, giving this area its well-deserved hipster reputation. In addition, exploring this neighborhood offers you the chance to walk by Nobel Prize-winning novelist Gabriel Garcia Marquez's home, and thus understand the beauty that shaped his magical realism. Street performers throughout Getsemani provide live music, impromptu salsa dancing, and endless entertainment, so don't hesitate to ramble through this incredible area!
Imagine yourself in Pirates of the Caribbean at the Iglesia de San Pedro Claver
While you're in the neighborhood, stop by the Iglesia de San Pedro Claver, a gorgeous church and monastery dating back to the early 17th century. Honoring San Pedro Claver, a renowned advocated for freedom and social justice, the Iglesia de San Pedro Claver offers a beautiful reminder of Cartagena's Spanish cultural and religious influence.
Hit a music or film festival (if you're lucky enough to catch one)
Cartagena's beauty is only rivaled by its parties, and the city hosts year-round festivals to celebrate nearly everything. In late January, Cartagena comes alive with literature and art during the Hay Festival, a unique celebration of culture and social responsibility. Artists from all over the Latin world come together to enjoy theater, poetry readings, novel excerpts, music, and various workshops. Cartagena also hosts the Cartagena International Film Festival, usually scheduled around Easter—and in November, the city's streets come alive for four days with the election of Miss Colombia, who goes on to represent her country in the Miss Universe Beauty Pageant!
Embrace Getsemani's hipster-fabulous bars and restaurants
Between its countless bars, clubs, and restaurants, there's always something going on in Getsemani. If you're looking for a more laid back night, duck into a cafe that offers live music for the chance to embrace Colombian culture firsthand. Bring your 'A' game and dancing shoes for a night out on the town, and get ready to mingle with interesting locals and travelers alike!
Day 3: Escape to one of Cartagena's pristine beaches

Stay local at Bocagrande—the best place to relax on the sand and people-watch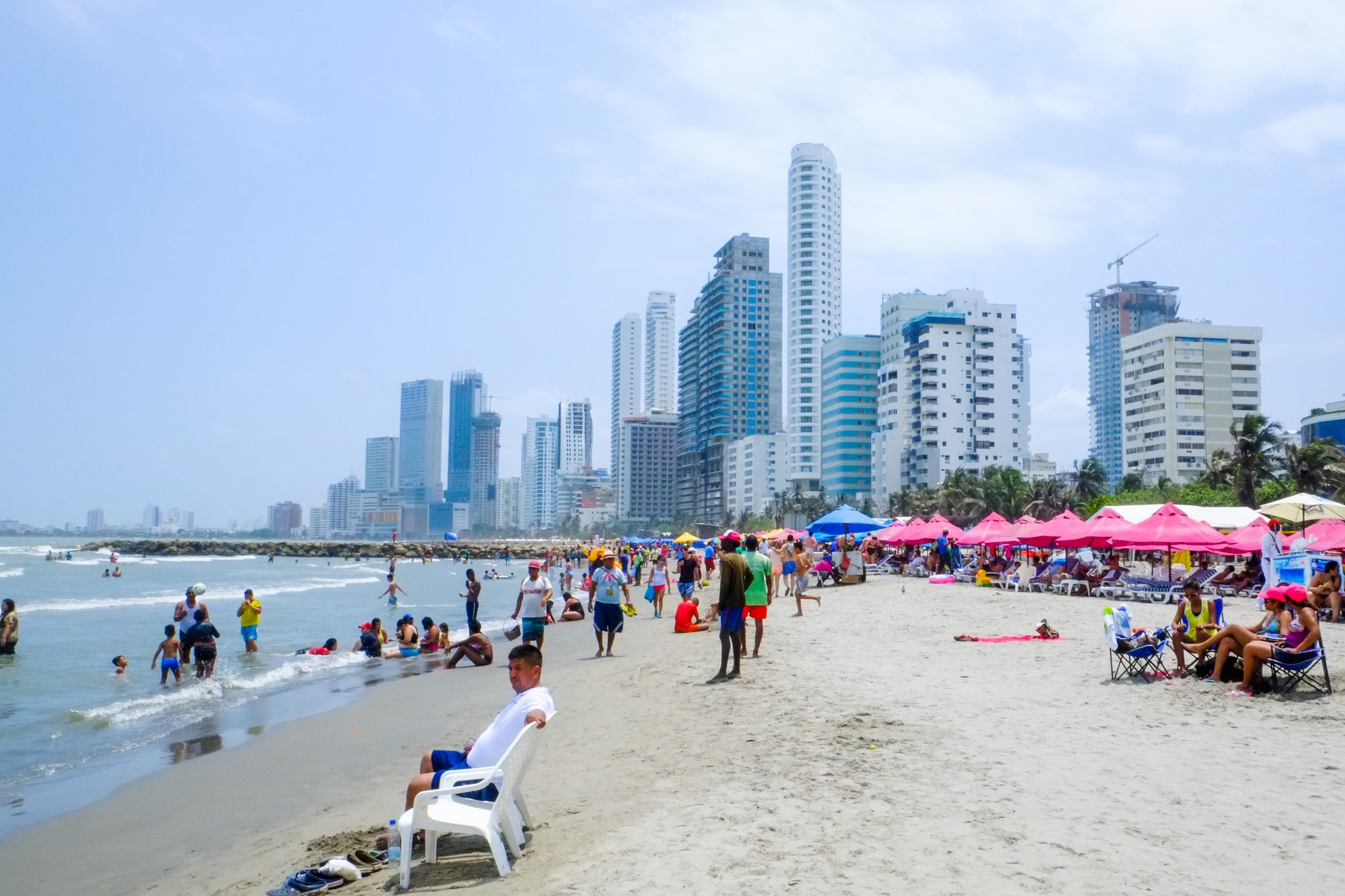 Not only a hub of cultural and artistic heritage, Cartagena also boasts arguably the most beautiful beaches in Colombia. Bocagrande, located right outside the Old Town, is the perfect getaway for beach-seekers who don't want to give up the convenience of the bustling city. It tends to be a bit more crowded than some of the more exclusive beaches, but its location is very convenient—besides, a visit to Bocagrande is a classic Cartagena must-do!
Boat out to the white sands and clear waters of Playa Blanca
For those looking to escape the urban noise, there are countless islands and hidden beaches just a short boat trip away from Cartagena. Only a 40-minute ride away, Baru Island's Playa Blanca is beloved by travelers and locals alike for its powdery sands and crystal clear water.
Frolic in the island paradise of the Rosario Islands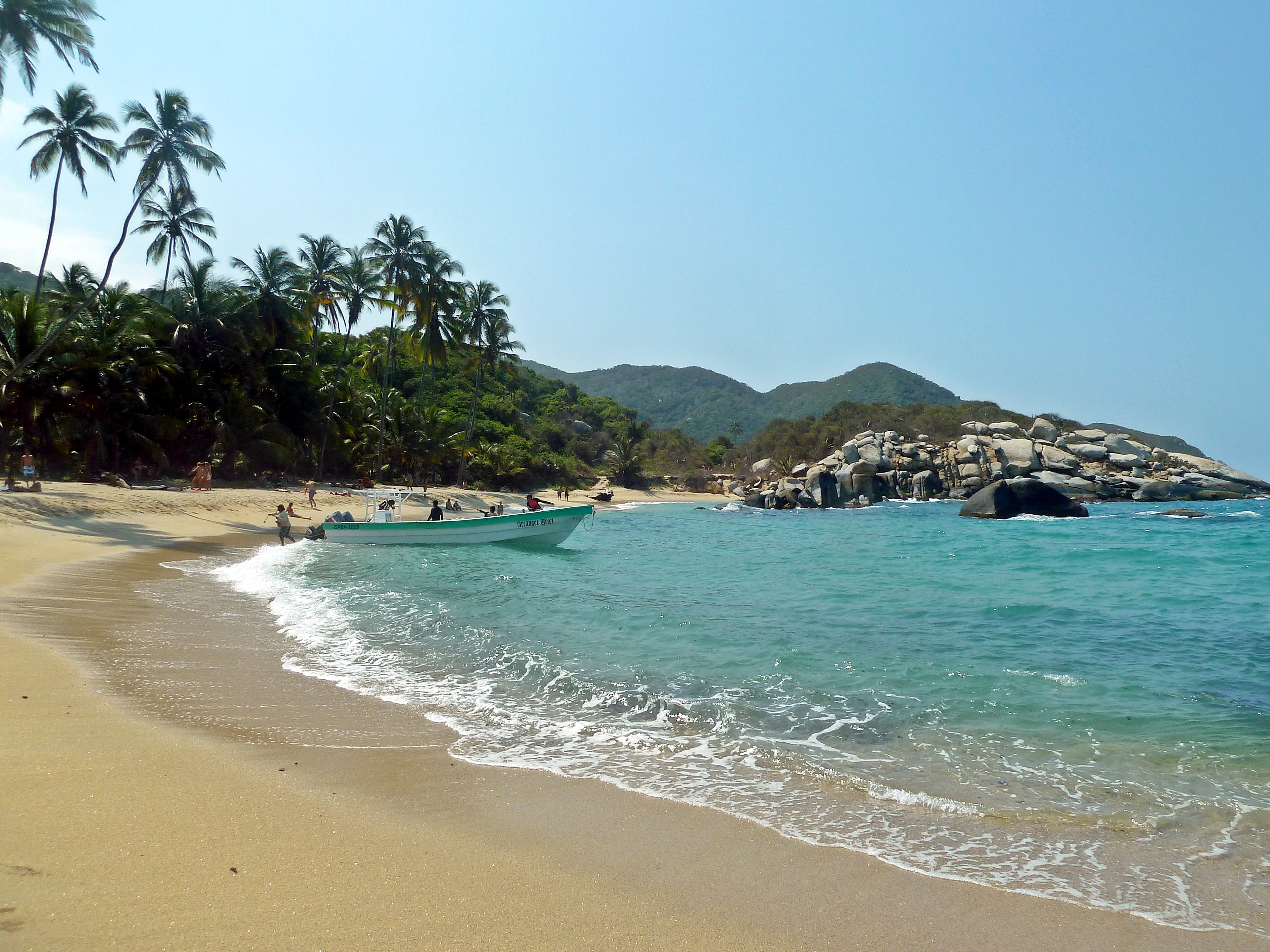 If you're looking for postcard-esque beaches, the Rosario Islands are a must. One of the largest groups of islands in Colombia, the Rosarios are an idyllic spot to lay on the sand, enjoy fresh fruit or seafood, and experience island life. If you're unsure which beach would best suit you, just ask a local. Pack your water bottles, sunscreen, and get ready to hit the beach!
Day 4: Say goodbye and drag yourself to the airport
After your day at the beach, there's almost zero chance that you won't want to stay in Cartagena forever. But resist the urge—you can always come back. Cartagena (and your local trip planner) will be waiting!
Ready to jet off to Cartagena's warm sands and cool water? Obviously. Before you do, make sure you chat with a local Colombian trip planner for help creating your custom itinerary. It's like having a best friend in Cartagena work with you to create a guidebook full of local recommendations (and on-the-ground phone support). Any questions? Message us! And before your trip, make sure to check out: