Wondering when's the best time to visit Mexico City? Stop wondering—it's right now! Seriously, there are no bad times to travel to Mexico City. But each season does offer something different in terms of weather, holidays, and food. We'll break it all down for you below. have questions after reading? Send us a message.
Want to explore Mexico differently? Have a local plan your trip.
It's (almost) always sunny in Mexico City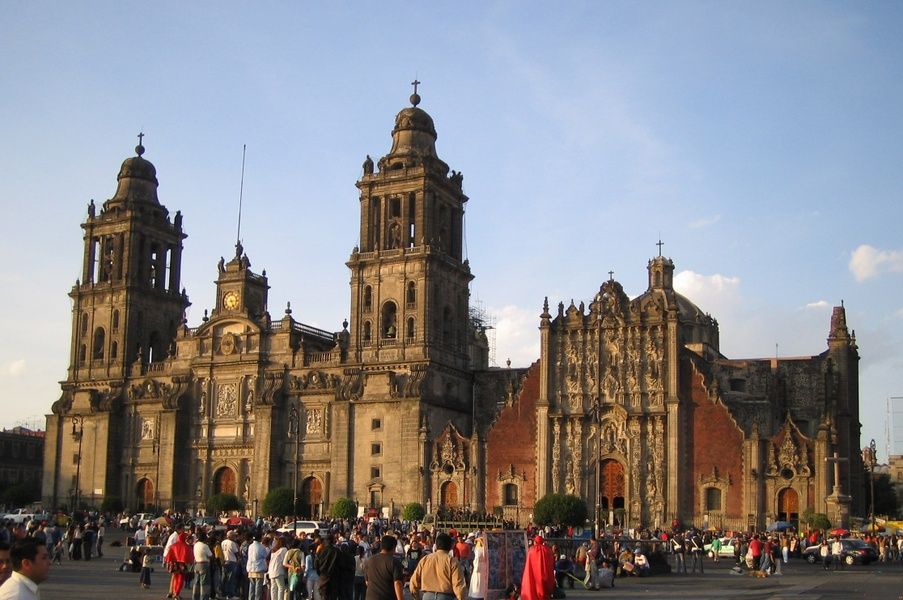 The weather in Mexico City is one of its biggest draws. You'll find temperatures in the high sixties to low eighties all year round (basically: perfect). May is the warmest month of the year, and most travelers aim to visit Mexico City between March and May to take advantage of the hot weather.
But the weather does vary somewhat by season
Even though it's warm, Mexico City's high elevation (roughly 7,400 feet) does mean it can get chilly at night—so layers are the name of the game. Here's how the weather averages break down by season:
Winter (December–February): low 40s to low 70s

Spring (March–June): mid-40s to high 70s

Summer (July–September): mid-50s to low 70s

Autumn (October–November): low 50s to low 70s
Just remember: these are just averages, and the city's humidity varies widely. The best advice: chat with a local before you start packing. There's nothing worse than arriving at your vacation only to find out that you've wildly mispacked. Trust us on this one.
Don't let the rainy season rain on your parade
The rainy season in Mexico City lasts from June until November—and it's actually a great time to visit! Since the rain usually hits in the afternoon or evenings, there's still plenty of time in the morning to get outside. With 150+ museums to choose from (not to mention plenty of mezcal bars), even rain can't dampen the day. Local trip planners can point you in the direction of the best off-the-beaten-path activities for a rainy afternoon.
Pro tip: The rainy season is when flights and hotels are at their cheapest. And speaking of which…
Flights and hotels are cheaper in the off-season
If you're looking for a good flight to Mexico City, the rainy season may be your best friend.
Flights and hotels are at their *cheapest* during the rainy season and the chillier-but-drier winter months. Plus, the city is a lot less crowded with travelers at these times.
There are festivals and celebrations all year round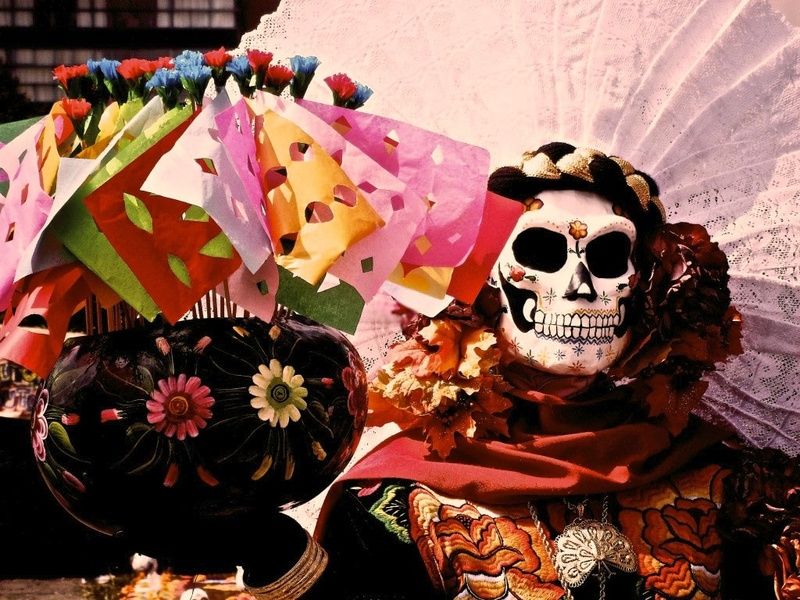 For the festival-curious, Mexico City travel is fantastic all year round. There are a TON of public holidays and celebrations. From Día de los Muertos in November to Mexican Independence Day in March, there's always something going on. Most celebrations center in Zocalo, Mexico City's famed square, but each neighborhood does something spectacular. Talk to a Mexico City local before you plan your trip to make sure you don't miss out on all the phenomenal revelry. Some of the best fiestas:
Christmas Season (December): Mexico City around Christmas is a city bursting with poinsettias, buildings strung with light, and tons of great holiday food to try.
Festival Centro Historico (Spring): Visit Mexico City in the spring and experience the sprawling Mexico City historical festival—aka tons of music, dance, and theatre spread throughout the city's historical center.
Mexican Independence Day (September 15th): People pack Zocalo to hear the president quote Miguel Hidalgo, who urged Mexicans to fight for their independence. There are fireworks, music, and patriot renditions of Mexico's national anthem. The next day, the city celebrates with a parade.
Día de los Muertos (November 1st–2nd): There's a TON to do and see in Mexico City for this holiday, which honors those who have passed away (basically an incredible mix of Halloween and Carnival). Check out the parade, see the shrines in the Zocalo, and be sure to find some pan de muerto (a traditional sweet bread).
Cinco de Mayo (May 5th): Although this has become more of a commercial holiday in the United States (and an excuse to drink a lot of margaritas) it's celebrated differently in Mexico. Check out the huge parade in Mexico City, or take a day trip to nearby Puebla where you'll find another big parade, military reenactments, and plenty of street food.
There are amazing seasonal foods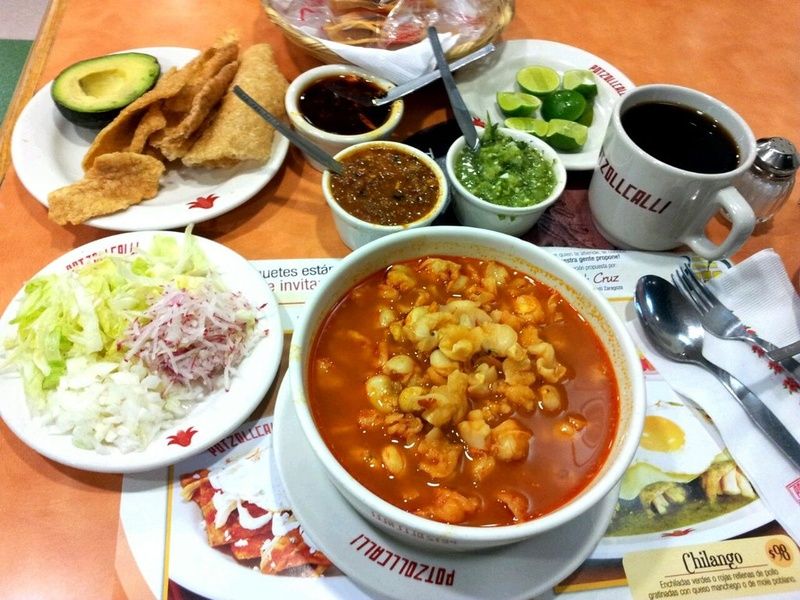 No matter where you eat in Mexico City, it's going to be delicious. Seasonal food is just a bonus! Christmas in Mexico City, for example, offers a ton of seasonal food specialties—from bacalao (fried salted cod) to pineapple upside down cake. But really, the list goes on.
There are also a ton of seasonal fruits and vegetables to try. In the summer you might see the unusual looking tuna fruit (basically a pear that grows on a cactus!). Or if you're visiting after the rainy seasons you might see a lot more wild mushrooms in the farmer's markets. Whatever you want to eat (or if you're looking for recs), get some advice from a local travel expert on how to find it.
But there are also tons of classic dishes year-round
Mexico City offers a ton of classic dishes that you can find all year round. Some favorites include tacos al pastor, elote (grilled corn on the cob smothered in toppings), and tamales. Again… it's Mexico City. It's a culinary Mecca. We could go on forever.
The sites around Mexico City aren't seasonal so there's no bad time to check them out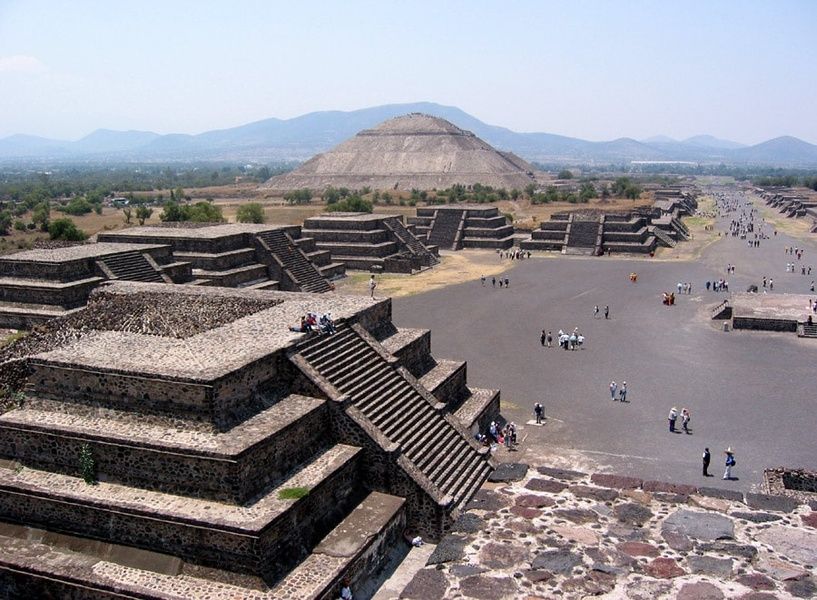 There are a ton of great activities just outside the city limits. Whether you want to visit nearby towns or check out archeological sites, there's no bad time of year to explore. During the rainy season, just plan on doing outdoor activities early to miss the afternoon and evening storms. Since the summer months can be hot, traveling to Mexico City between June and November is actually a great time to see outdoor sites like the Pyramids of Teotihuacan.
Mexico City is safe to visit right now
Some of the most frequent Mexico City FAQs concern safety. No matter what time of year you visit, Mexico City is safe—as long as you use the same precautions you'd use in any big city. Plus, locals can answer any questions about the best practices to keep secure.
--
Basically, there is no bad time to visit Mexico City. You'll find great food, fantastic festivals, and warm weather year round. Questions? Send us a message! Or, get in touch with an in-country travel expert to help plan all of part of your trip (it's like having your own best friend in Mexico City). And don't forget to check out: