County Galway, on Ireland's Atlantic Way, is a land of rugged natural beauty, lively festivals, and a world-class art and music scene. From the majestic Aran Islands off Galway's coast to the lively pubs in the city itself, here are the 16 things you have to experience on your visit to Galway.
These 16 things to do in Galway are just the tip of the iceberg. For even more amazing things to do in Ireland, connect with an Irish local. They'll build you an awesome itinerary based on your tastes and budget, so you'll get to see Ireland like a local—not like a tourist. Learn more.
Table of Contents
#1: Tap your feet to live Irish tunes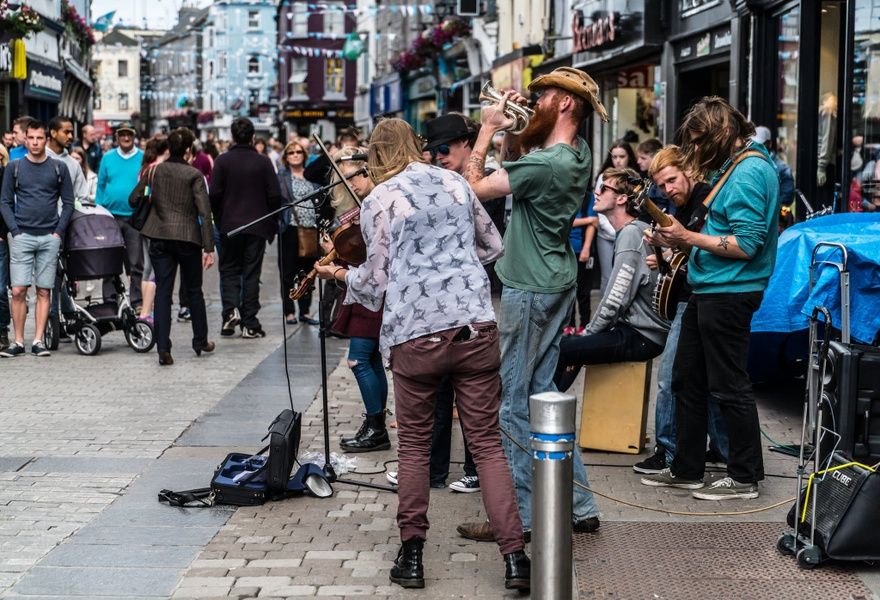 The streets of Galway are alive with music—buskers play throughout the city and you'll definitely hear music bursting at all hours from the many pubs having trad sessions (i.e. jamming to traditional Irish tunes). Galway is a music hub, and there are tons of live-music pubs to choose from—like Taaffes, Tigh Cóilí, or An Púcán. Instead of blindly trying to find a venue on your own, ask a Galway local to recommend their favorite place to listen to live music.
#2: Befriend a hawk at Ashford Castle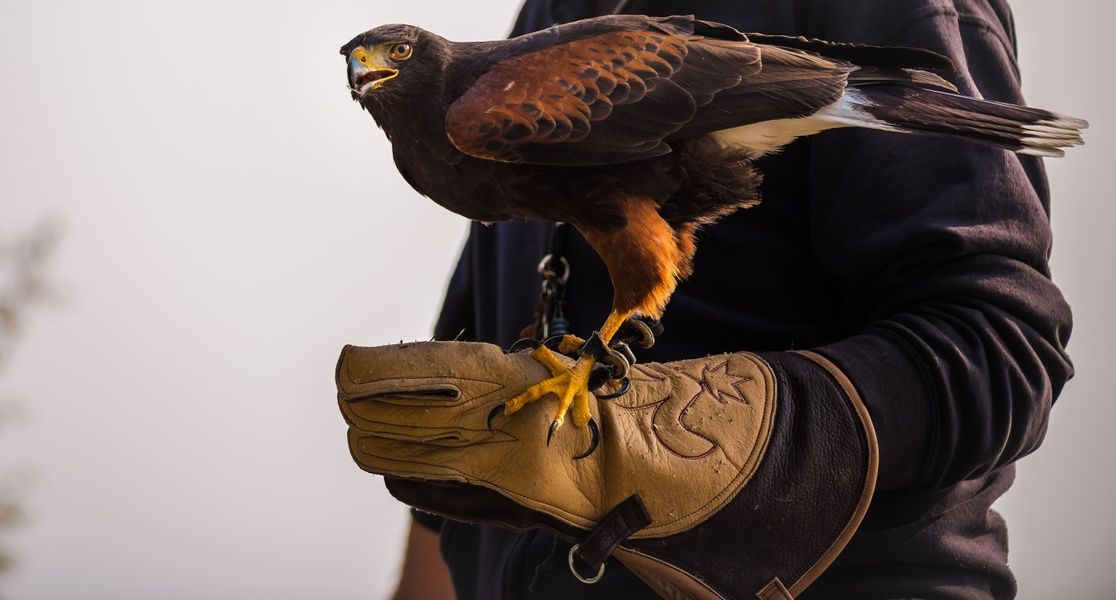 You'll feel like a royal as you enter the grand stone gates of the 800-year-old Ashford Castle. Once the home of the Guinness family, the castle now houses Ireland's School of Falconry. The School offers "Hawk Walks" where you can learn to fly one of these regal birds. Within minutes of arriving, you'll have a new hawk best friend—and then you're off to watch it soar through the gardens and woods of Ashford Castle.
#3: Step back in time at St. Nicholas' Collegiate Church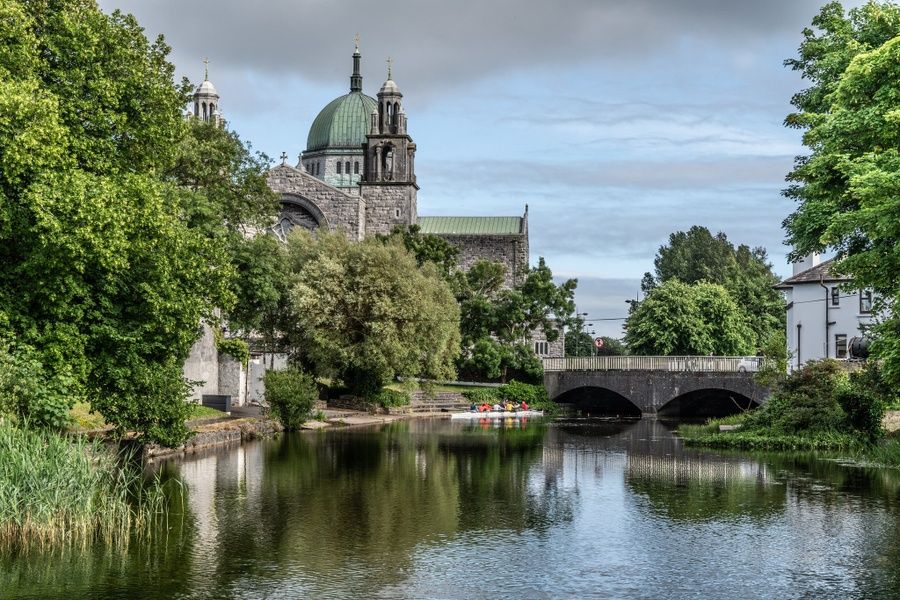 Visiting ancient churches is an especially awesome thing to do in Ireland (there are so many), but Galway City's Collegiate Church of St. Nicholas is particularly cool. It's Ireland's largest medieval parish church (dating back to 1320) that's still in use. And it's had its fair share of famous visitors.
The church is dedicated to the patron saint of children and seafarers, St. Nicholas of Myra. And seafarers like Christopher Columbus have paid respects at the church in hopes of the saint's protection (the explorer is said to have prayed at St. Nicholas' in 1477). Oliver Cromwell came to the church in 1652 with a less peaceful mission—during his siege of the city, locals claim that he and his soldiers attacked the church, which is why so many of the statues are missing their heads and hands.
Pro tip: If you visit St. Nicholas' on the weekends, be sure to hit up the Galway Market right next door.
#4: Shop for cozy Connemara Wool at Galway Market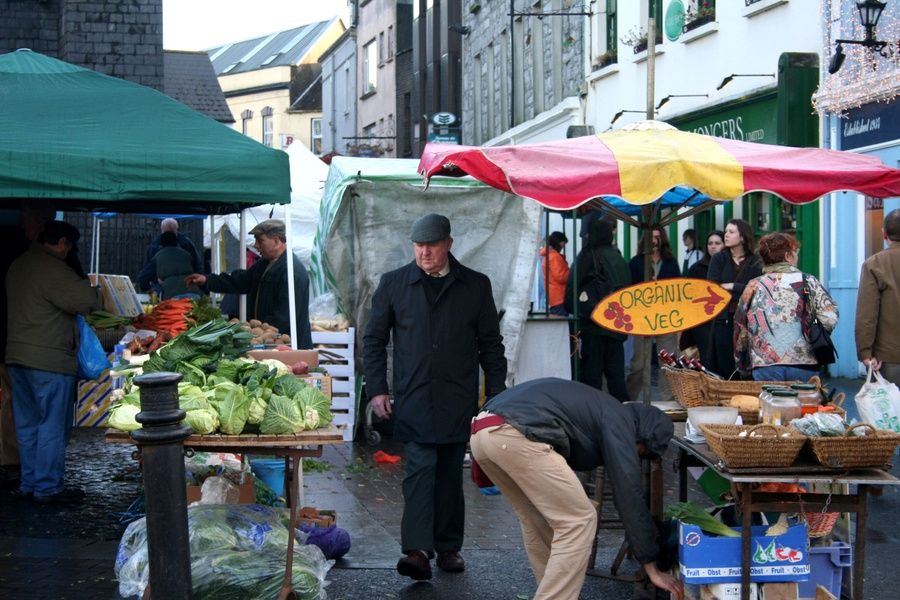 The vibrant Galway Market has been a landmark in the area for centuries. Definitely browse the stalls for Galway's famous Connemara wool. You've never touched anything so sturdy and soft, and the wool socks are excellent for hiking around County Galway—not to mention a great souvenir. You'll also find tons of local crafts, locally grown fruits and veggies, and more.

Pro tip: The market is open on weekends year-round, and every day during the Galway International Arts Festival.
#5: Nosh like a local at The Pie Maker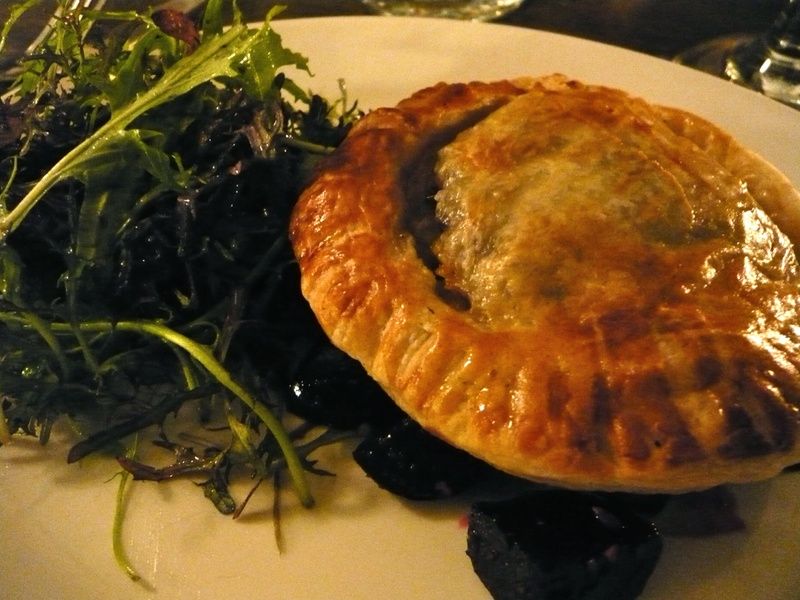 To eat as the locals do, head to old Galway's historic Kirwan's Lane and check out the Pie Maker. This small, quirky eatery is known for its ambiance and unique décor. The main attraction, however, is the pie (obviously!). Pie Maker has an unrivaled selection of savory meat pies (steak-and-Guinness, mmm), all served the Irish way—with mashed potatoes or mushy peas.
Pro tip: Have a sweet tooth? Order the Irish apple pie.
#6: Pose for a selfie under the Spanish Arch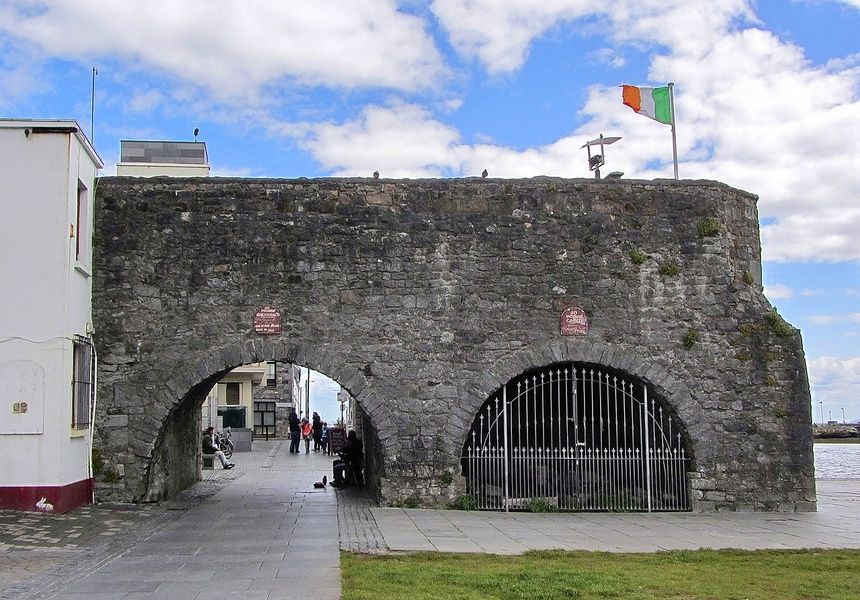 For a visceral sense of Galway's age, check out the incredible 16th-century Spanish Ach. The final remnants of the even older (12th-century) Norman-built wall, the arch is one of Galway's historic gems and serves as a gateway to the Latin Quarter of Galway City. Whip out your phone to bring together past and present—and take a selfie that encapsulates Galway's awesome, rich history.
#7: Absorb local history at the Galway City Museum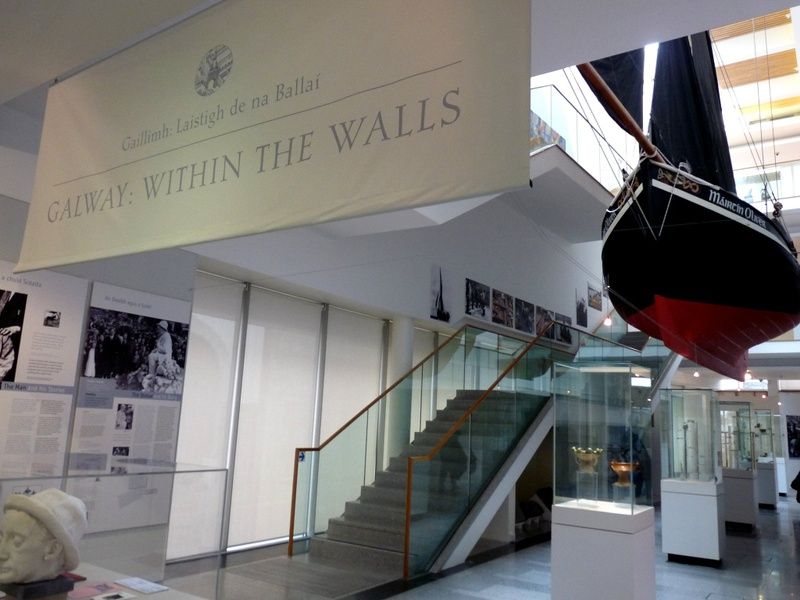 Speaking of Galway's rich history, definitely pay a visit to the Galway City Museum, located right behind the Spanish Arch. Free to visit, the museum leads visitors throughout Galway's long history—from prehistoric times to the present day. Be sure to check out the museum's "Galway Hooker"—a real, life-sized coastal boat, suspended from the ceiling, as well as the awesome view of the River Corrib from the museum's top floor.
#8: Party it up at one of Galway's festivals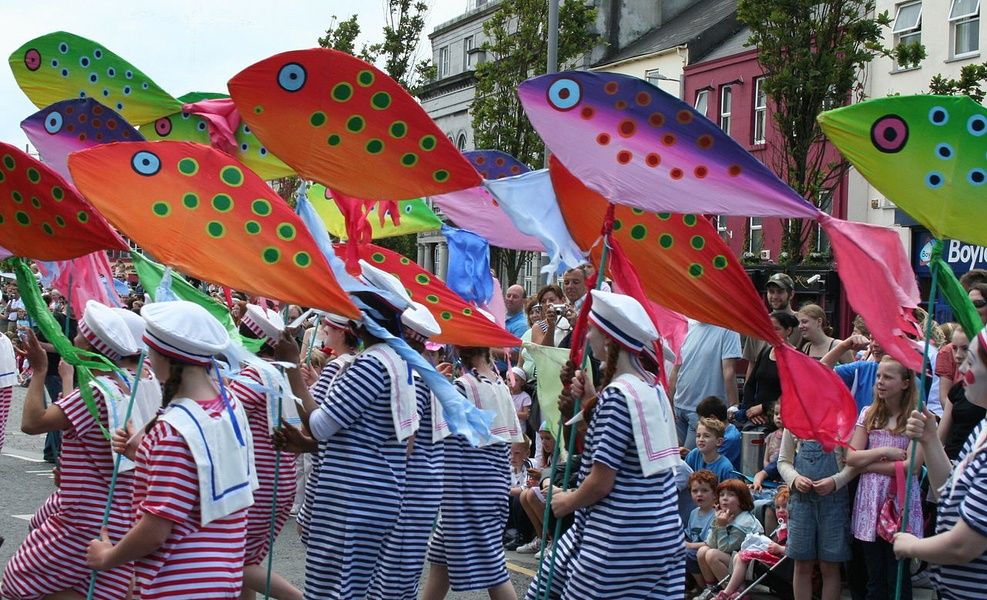 If you're in Galway during one of its numerous festivals, you're in for a treat! Galway's action-packed calendar of festivals fills the city with energy—especially in the summer. Some of our favorite festivals in Galway include the Galway International Arts Festival held each July, and the Galway International Oyster Festival in September—which is billed as one of the greatest seafood festivals on the planet.
Pro tip: Connect with a local for help planning your trip around one of these amazing city-wide parties.
#9: Catch some flicks at the Galway Film Fleadh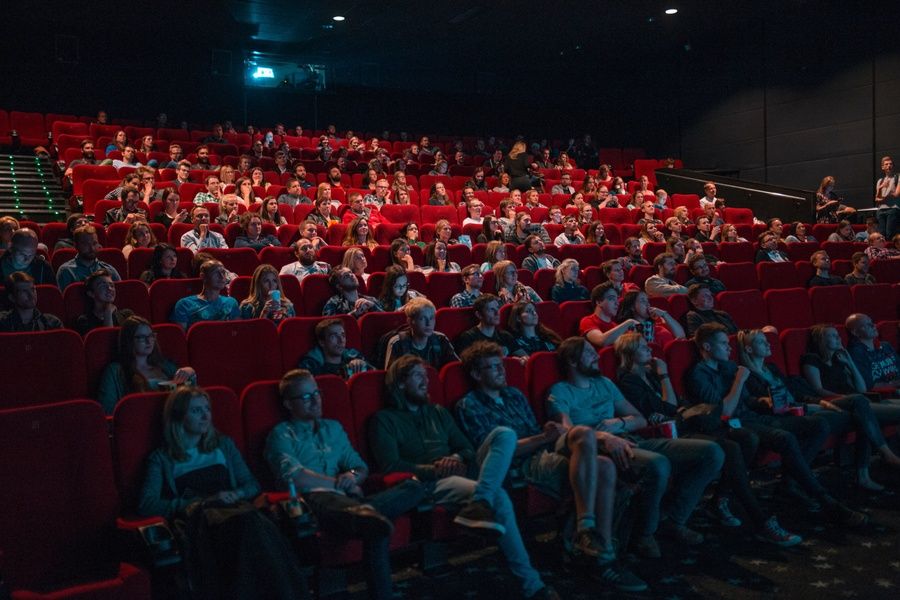 Speaking of Galway festivals, we have to bring special attention to one of our favorites: the Galway Film Fleadh. We aren't alone in our utter adoration of this festival—it's considered one of the 25 coolest film festivals in the world. For six days every July, the Galway Film Fleadh becomes the ultimate hangout for movie lovers and filmmakers alike. Come to Galway and hear moviemakers' stories, attend a workshop, or watch classic and new movies.
#10: Zip around the Aran Islands on bikes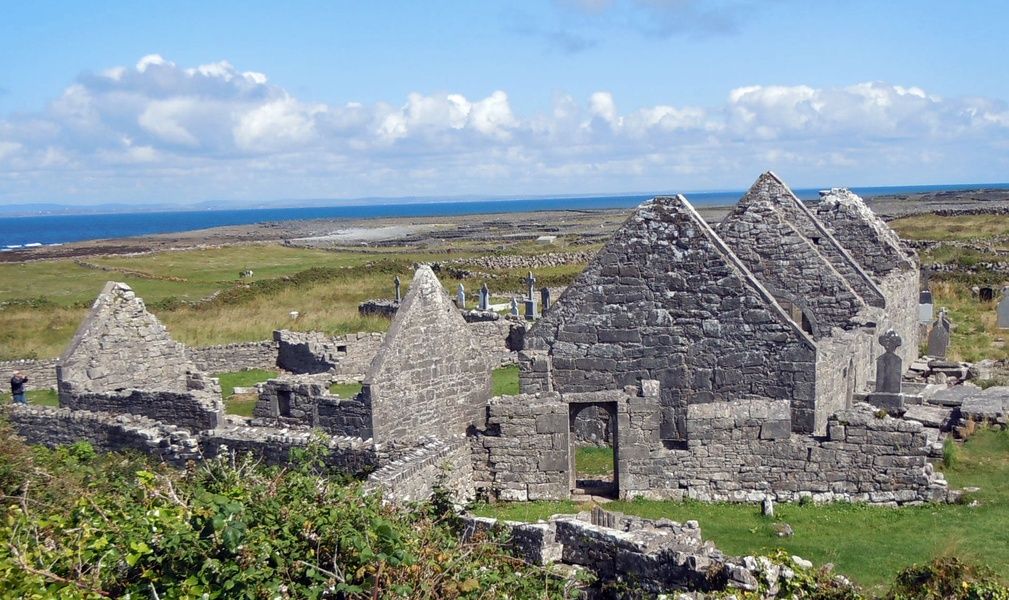 The gorgeous and isolated Aran Islands are a must-see day trip if you're visiting Galway—and there's no better way to explore the islands than by bike. Indulge in one of Ireland's most awesome things to do and rent a bike near the ferry terminal—then spend the day exploring! The rustic Arans hold many ancient secrets in their stone forts, timeworn churches, and spectacular cliffs. Be sure to check out the prehistoric stone fort of Dún Aonghasa on the island of Inishmore. And bask in the islands' rustic feel—the Aran Islands didn't even have electricity until 1973.
Pro tip: Discover the best biking trails by asking an Irish local to help you plan your route.
#11: Stroll the idyllic Salthill Promenade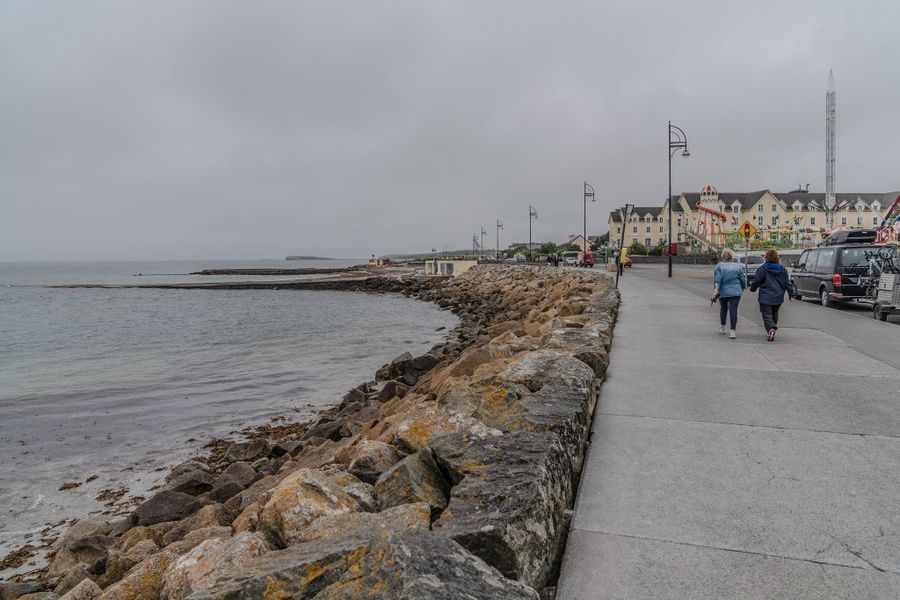 Salthill is a cute, picturesque village in Galway Bay that boasts a 2-mile-long promenade along the shores of the Atlantic Ocean. The promenade is a great place to take a relaxing stroll, offering views of the Aran Islands to the left and Galway City to the right. You can walk to Salthill from Galway in about 30 minutes. After visiting the beach, warm up (or cool down) by stopping in at one of Salthill's many cozy cafes and pubs.
#12: Explore the wild beauty of Connemara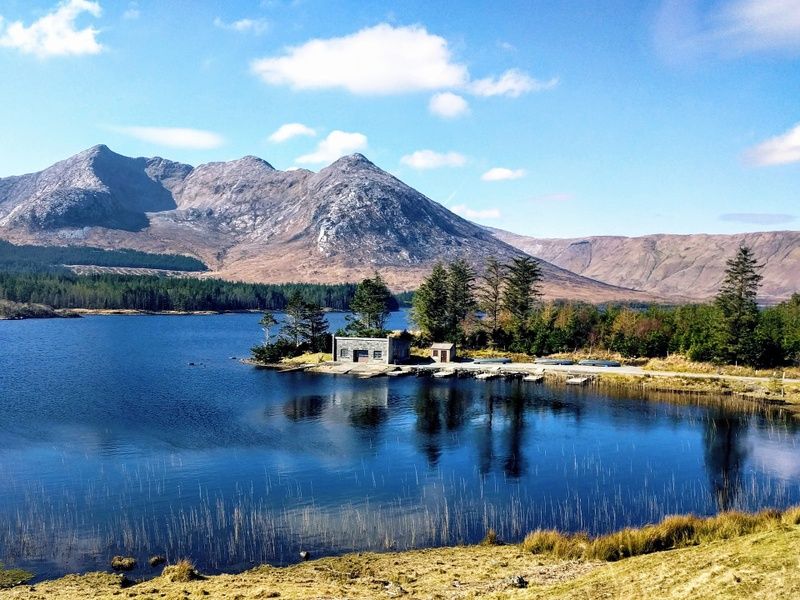 We love Connemara for its incredible wool, but this scenic region of County Galway offers so much more. The area is absolutely gorgeous. Although you should ask a local for the best spots to see—they can even make you a custom map—we'd recommend renting a bike and pedaling along Clifden's Sky Road, which offers breathtaking views of the Irish coast (oh hey, your local can also help you rent that bike).
Pro tip: Other highlights of the area are the impressively grand Kylemore Abbey, scenic Killary Fjord, and Derryclare Island.
#13: Enjoy Irish-language theater at An Taibhdhearc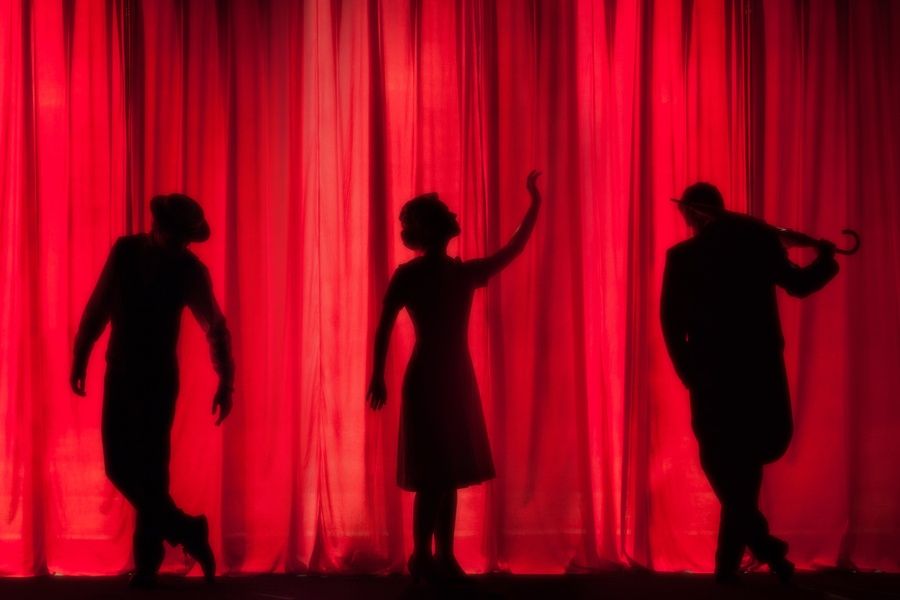 For an immersive sense of Irish culture, take in a show at An Taibhdhearc. This awesome theater in the City of Galway puts on awesome plays and performances that feature traditional Irish music, song, and dance. Although many of the shows are performed in the Irish National language (Gaelic), the theater also puts on many English-language productions. The theater is a key part of the International Arts Festival and hosts an amazing Christmas pantomime every holiday season.
#14: Have a pint at one of Galway City's lively pubs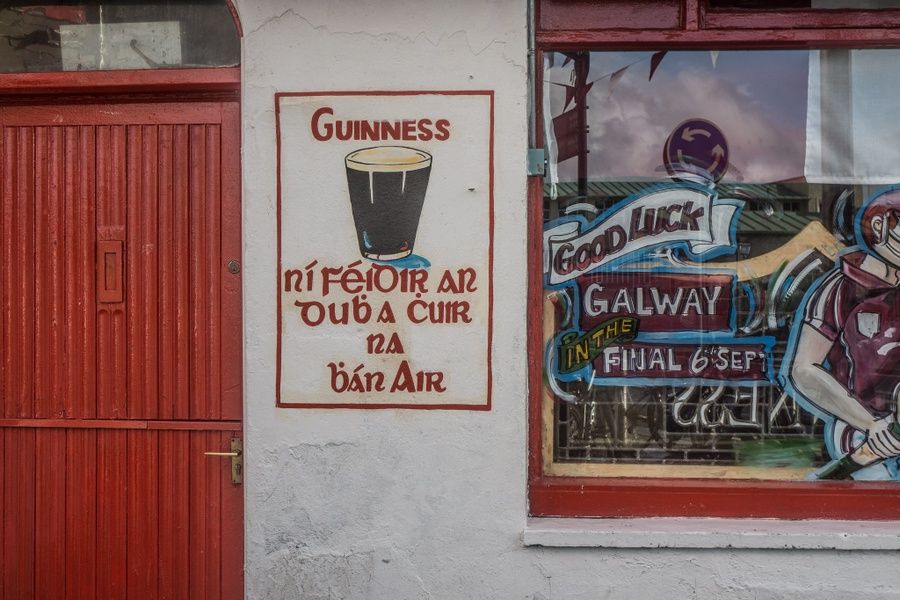 We never get tired of having a pint at an Irish pub, and Galway has one of the most spirited pub scenes in all of Ireland. Obviously, you should get some pub recs from someone who actually lives in Galway, but we'd recommend starting the night at Tig Coili pub on Mainguard Street. Have a pint, chat with some locals, and enjoy one of the endless trad sessions that the pub is known for.
#15: Cheer on racehorses at the Galway Racecourse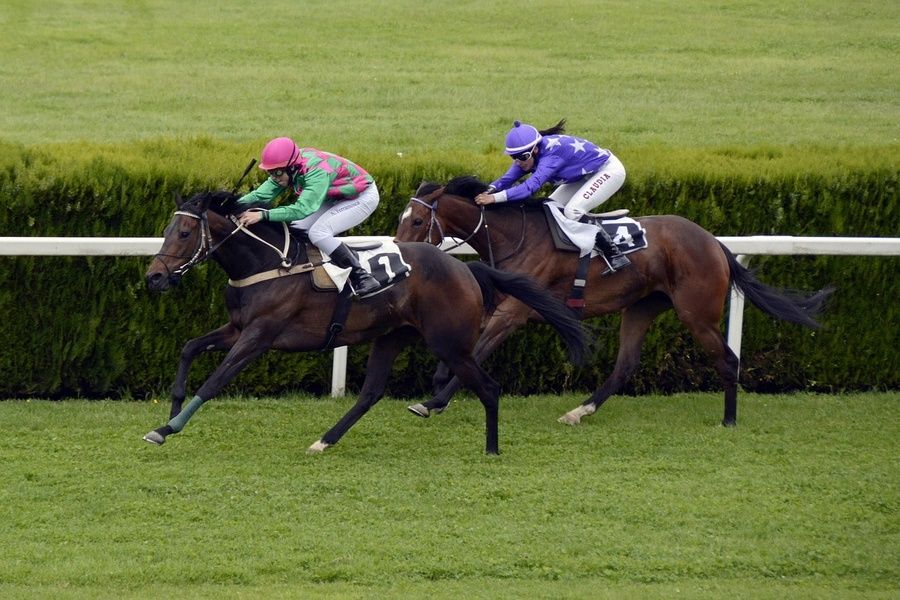 A highlight of Galway's summer season happens at the Galway Racecourse. Hundreds of thousands of people converge at this Galway racecourse for a week-long binge of horse-racing and fun events like Ladies Day (a fashion show of sorts) and the Mad Hatters Competition (prizes go to the craziest and most colorful hat-wearers).
#16: Eat your way along the Burren Food Trail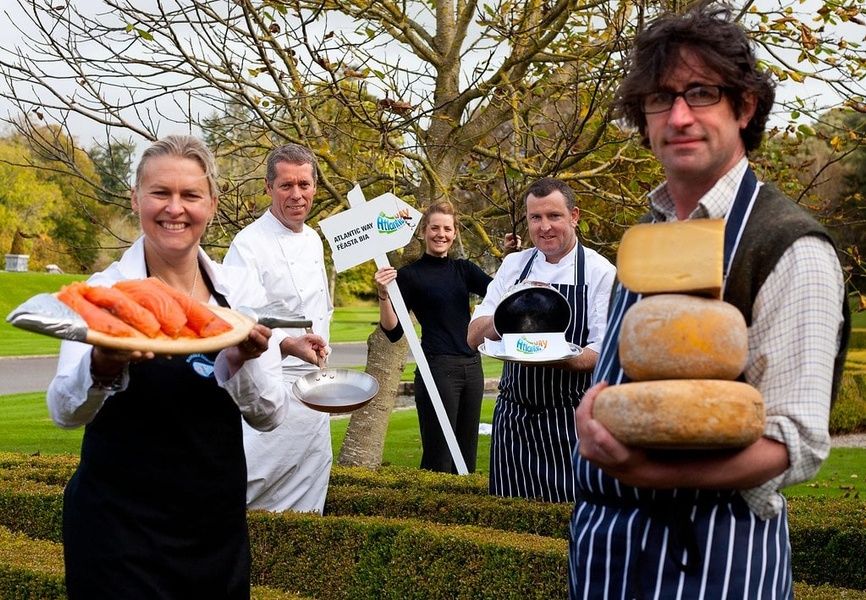 Burren (which is actually in County Clare, but extends into County Galway) hosts an incredible gastronomic event that foodies adore. The Burren Food Trail is a restaurant, market, and food-shop crawl that takes you on a farm-to-fork journey every Monday from May through October.
Follow one of the 5 themed trails (seafood, meat, veggie, etc.) to uncover the path your food takes from field to table. Don't worry about your waistline—you'll have a chance to walk off the tasty treats at the UNESCO World Heritage Site at Burren, one of the only places on the planet where Arctic, Mediterranean, and Alpine plants grow side-by-side.
--
With this list of 16 things to do in Galway, you're almost ready to explore this awesome part of Ireland. But to go beyond the guidebooks, connect with an actual Irish local. Not only will they design a unique itinerary customized to your interests and style, but they'll let you in on Ireland's secrets that only locals know. Why see Ireland like a tourist when you could see it like a local? Questions? Send us a message.