It's the largest city on Earth, full of surprises around every corner, but is Tokyo safe?
Yes! It is one of the safest cities in the world. But no city is perfect and Tokyo is no exception. Read on to familiarize yourself with scams, weather, and health risks to be aware of before you depart for Japan.
No one knows a place like its residents. Connect with a local in Toyko to start planning your trip. Learn more.
Is Tokyo Safe To Travel To During COVID-19?
Japan's bustling capital Tokyo is once again a safe destination for travelers. On October 11, 2022, the country re-opened its borders for travel for both vaccinated and unvaccinated visitors.
Vaccinated travelers are asked to submit a questionnaire and proof of a COVID-19 vaccination (3 doses). Unvaccinated visitors must take a COVID-19 test 72 hours before departure and submit proof of a negative test.
Our locals are excited to welcome adventurers back to their city and help you plan your Tokyo excursion.
Is Tokyo a Safe City?
Tokyo is the fifth safest city in the world per the Safe City Index 2021. For comparison, New York City ranks twelfth, Washington DC fourteenth, and London fifteenth.
But that doesn't mean you can throw caution to the wind. It's still a city and all cities have some level of crime. A high police presence throughout much of the city helps prevent it, and if you do run into trouble, help is easy to find. Look for kōban, police boxes, if you need assistance. In Tokyo, many are staffed 24 hours.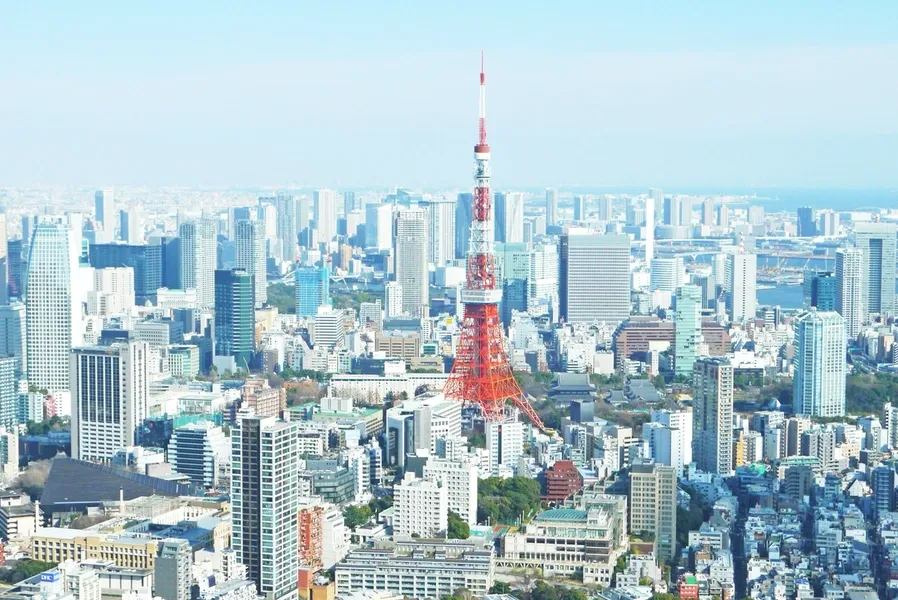 Common Scams In Tokyo
We don't want to scare you (remember, Tokyo is one of the world's safest cities), but it is a city, and awareness of common scams is important. Tokyo locals can help you feel both excited and safe as you plan your trip. Here are a few things to watch out for:
Bicycle and umbrella theft: While not technically scams, unsecured bicycles frequently go missing outside train stations, and umbrellas left to dry in communal areas often head back out in the rain under new ownership.
Aggressive promotion: Don't let anyone hustle you into a bar or restaurant. You may feel compelled or obligated to go in, but you're not. Listen to your intuition to avoid sticky situations. The best places to go aren't typically begging for customers.
Drink spiking: Never leave your drink unattended. Even if that means bringing it to the bathroom with you.
Pickpockets: Take extra care on trains and anywhere popular with tourists, especially bars and the top sightseeing spots.
Fake monks and disaster relief charities: You may be approached on the street by a monk asking for a donation for religious reasons or a person asking for money to help with disaster relief for a recent tsunami. Most likely, these are scams aimed at sympathetic tourists. There are legitimate ways to support both monks and disaster relief; Tokyo locals can help you find them.
Required Vaccines For Visiting Japan
The CDC recommends being fully vaccinated against COVID-19 before any travel. In addition to the COVID vaccine and routine vaccinations (flu, chickenpox, MMR, etc.), the CDC recommends the following vaccines:
Following CDC vaccination guidelines is one simple way to travel to Japan safely.
What To Know About Natural Disasters in Japan
As part of the Ring of Fire, Japan is known for natural disasters like earthquakes, tsunamis, and volcanic eruptions. But a little knowledge goes a long way in keeping safe from these incredible natural phenomena. Locals in Japan are experts in natural disaster safety and can help you prepare for your trip.
Stay safe in Japan by being aware of these types of natural disasters:
Earthquakes: Tokyo is positioned near the edge of four tectonic plates (Eurasian, North American, Pacific, and Philippine), which makes the area prone to earthquakes. Most are minor and go unnoticed, but it is good to know what to do in case a larger earthquake hits during your trip. The most important things are to stay calm. If you're outside, make your way to an open area. If you are indoors, avoid windows and doors leading to the outside.
Tsunamis: The risk of a tsunami is high after a large earthquake. If you experience an earthquake, make sure to pay attention to Japan's tsunami warnings and move to a higher ground location if necessary.
Typhoons: These tropical storms, similar to hurricanes, are dangerous, but meteorological systems allow experts to track the storms and make predictions about them early. Start monitoring weather before your trip and change your dates if a typhoon is predicted to hit. If a typhoon develops while you are in Tokyo, there are many typhoon safety measures you can take while remaining in Japan if you cannot fly home.
Volcanic eruptions: There are over 100 active volcanoes in Japan, and many, including Mount Fuji, attract visitors for hiking and other adventure travel. But they are dangerous if they do erupt. Locals can help you figure out which volcanoes are worth a visit and how to stay safe in the event of an eruption.
General safety tips:
Keep your cell phone charged.

Learn evacuation routes when you arrive in a new place.

Regularly

check for weather alerts

.

Keep your ID and some cash with you at all times.
Is Tokyo Safe for Solo Travelers?
As one of the safest cities in the world, Tokyo is safe for solo travelers. We recommend taking typical precautions you would take as a solo traveler in any city: stay alert, keep an eye on your belongings, etc. But there's no reason to think Japan isn't safe for solo travel.
A couple of quick Tokyo safety tips:
If you need help look for kōban, police boxes that dot the city. Most are staffed 24/7.

When using the subway, females may feel safer in women-only train cars during rush hours. Entrances are marked in pink.
Is Tokyo Safe? Yes!
Japan's capital city is one of the safest in the world, so dive right into the thick of things. Marvel at the skyscrapers and bright lights of Shinjuku, experience the trendy and cute animal cafes, and shop for traditional handicrafts in Asakusa. Travelers will never get bored exploring all that Tokyo has to offer.
Talk to Tokyo locals to find the best places to eat, off-the-beaten-path activities, and insider tips for navigating this metropolis. No one knows Tokyo better than the people who live there.
Before your trip, be sure to check out: