Tokyo is a city of beautiful contradictions. One of our locals described it as a place where past meets future—an apt commentary for a place that hosts both skyscrapers and shrines.
Because we believe that locals know best, we asked them what visitors should do in their hometown—here are 28 things they say are must-dos!
Don't know where to start? Work with a local to plan your trip. They'll introduce you to a side of their hometown that tourists usually miss. Learn more.
#1: Check out the crazy cosplayers in Harajuku
In Tokyo, cosplay isn't just for conventions—it's a lifestyle. Cosplayers dress up as their favorite characters from books, video games, or anime, and take to the streets to showcase their one-of-a-kind fashion statements.
If you're looking for some prime Tokyo sightseeing, locals suggest visiting the Harajuku district. It's a prime spot for cosplayers on Sunday mornings.
#2: Bar hop through the Golden Gai alleys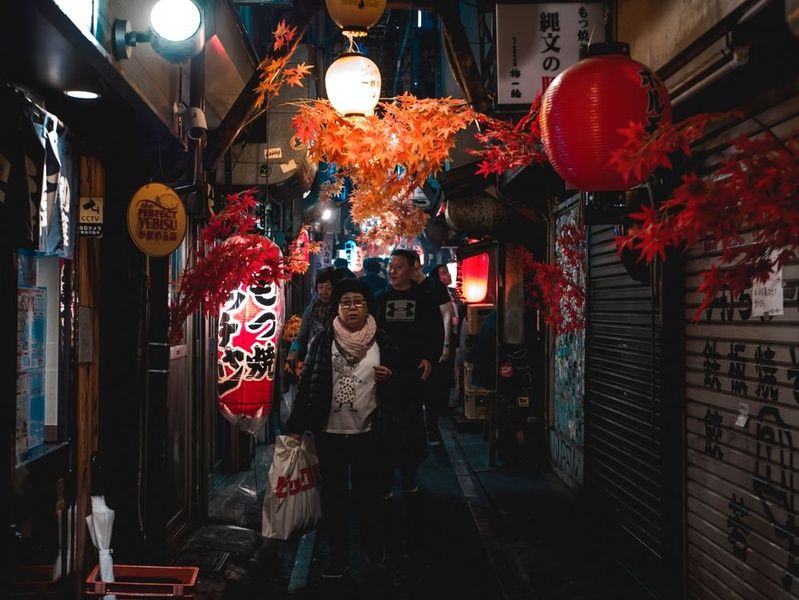 Our Tokyo locals confirm: One of the best things to do in Tokyo at night is hitting up the ramshackle bars in Golden Gai. With 200 bars piled into 6 narrow alleyways, Golden Gai makes it easy to bar hop, and our local trip planners tell us that each bar has its own "unique personality." Locals say that the bars (which sit 10 people max) offer plenty of opportunities to enjoy local Tokyo beer alongside Tokyo locals.
Local tip: Golden Gai is safe after dusk. Locals say it's where you should stay in Tokyo if you're looking for exciting nightlife.
#3: Experience the world-famous Toyosu Fish Market
Tokyo's Toyosu Fish Market is the largest fish market in the world, reeling in thousands of travelers and locals alike every day. Some even line up outside as early as 5 AM to take part in the famous tuna auction, while others just browse the marketplace. Many locals recommend adding this bustling spot to your itinerary—checking out the market is a must-do activity in Japan.
Local tip: The Toyosu Fish Market is simply the modern version of the legendary Tsukiji Fish Market, which was located nearby. Locals suggest: sample the fish selection at Toyosu, and then go to see Tsukiji—some of its delicious outdoor food stalls are still open for business.
#4: Conquer Shibuya Crossing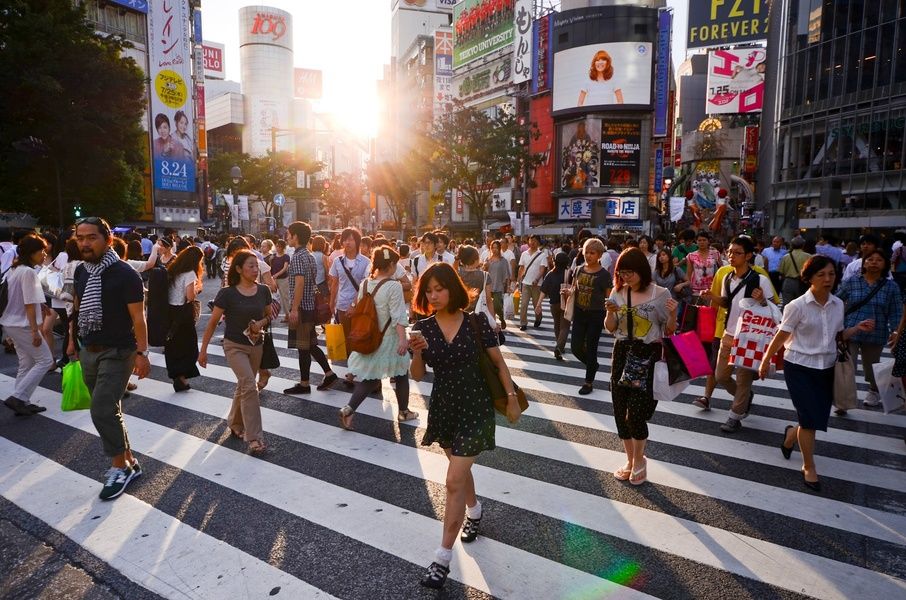 Thousands of people cross Shibuya Crossing at once—and the sweeping tide of humanity is stunning to behold. Join the throngs and check Shibuya off your Tokyo bucket list!
Locals in Japan suggest watching the ebb and flow of this Japanese highlight from the nearby Starbucks. The store offers an excellent perspective of the coordinated scramble. (Plus, locals say you can try one of the wild Frappuccino flavors found only in Japan, like Crispy Sweet Potato).
#5: Satisfy your sweet tooth at Yanaka Ginza Shitamachi
Located in the quiet heart of east Tokyo, Yanaka Ginza Shitamachi is a stretch of authentic Japanese shops with definite old-school vibes. Locals say you should start your shopping spree at Yuyake Dandan, the neighborhood's sloping steps that descend into the shops, restaurants, and cafes. Locals especially love Yanaka Ginza Shitamachi's food stalls, which serve world-famous taiyaki: red-bean pancakes shaped like animals.
#6: Have a coffee at a hedgehog cafe
Tokyo is known for its kawaii (cute) stuff. And if you head to a hedgehog cafe, you couldn't get a higher dose of "adorable" if you tried. Locals describe these cute cafes as Tokyo must-sees. They tell us that at the Harry Hedgehog Cafe, for instance, you can sip a cappuccino while cuddling a teacup-sized hedgehog. Locals in Tokyo recommend making reservations in advance—hedgehog cuddles are (unsurprisingly) in high demand.
#7: Shop like crazy in the Ginza neighborhood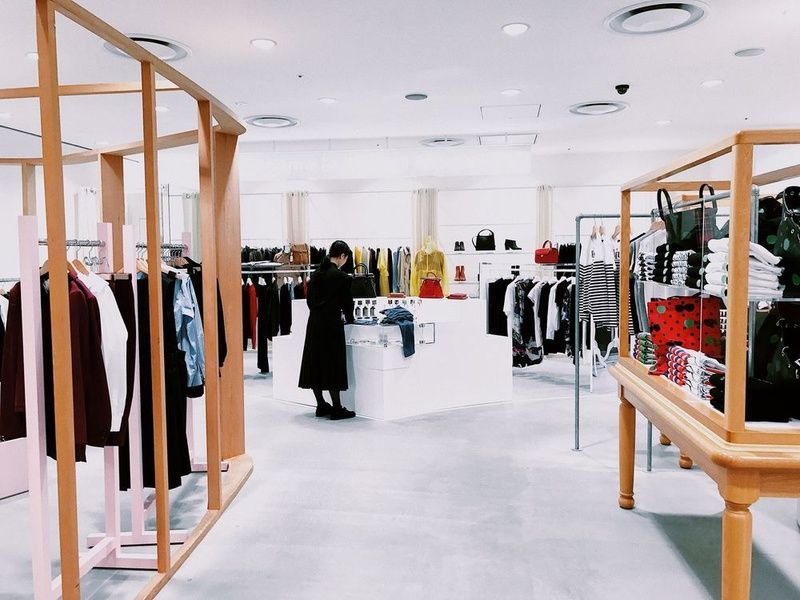 With five-star restaurants, high-end fashion shops, and exciting nightlife entertainment, Ginza has become Tokyo's best neighborhood for shopping. Though it's popular among Japanese youth, Ginza has something for everyone; it's totally the Tokyo place to be!
Don't miss out on insider tips! One local noted:
"You will find a lot of interesting shops, all laid out in the most aesthetically pleasing and organized way. Most of these stores are high end, but the basement (B2) floor is full of eateries and food shops where you can get a lot of local snacks and sweets."
#8: Sing karaoke in Shibuya
Your trip to Japan is simply incomplete without at least one night of karaoke. And what better place to sing your heart out than in the karaoke capital of the world? Locals in Tokyo say that most bars in Tokyo will charge an entry fee that includes unlimited karaoke and a number of drinks—which might be necessary before you take to the stage!
#9: Watch a professional sumo match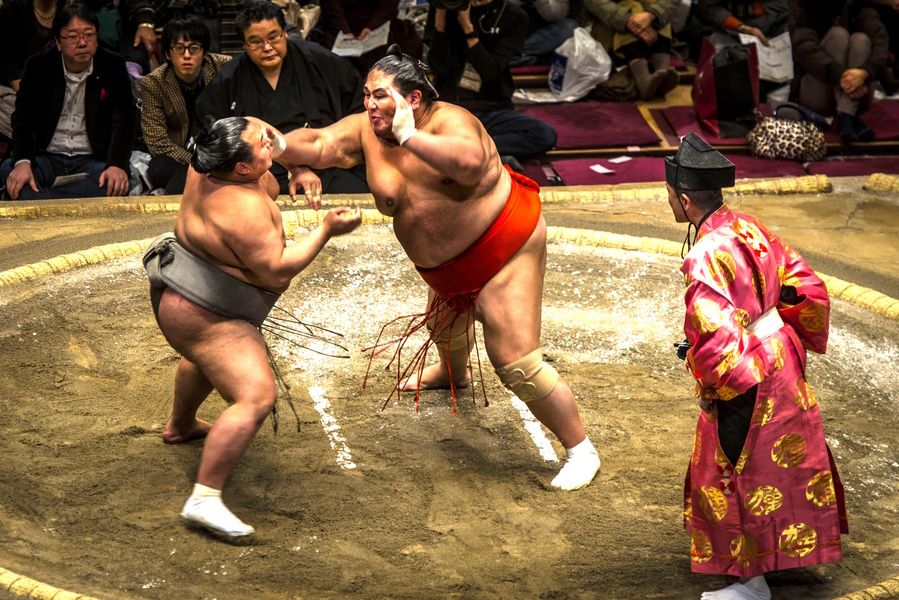 An ancient tradition that's become Japan's national sport, sumo wrestling is so much more than just a competition. What originated as a ceremony to entertain Shinto Deities is now a major attraction to locals and travelers alike. Locals in Tokyo note that sumo competitions only take place three times a year in Tokyo, so you'll want to plan your trip around seeing this hidden gem.
#10: Shop for all things anime in Akihabara
Whether you're an anime fanatic or just want a taste of Japan's anime craze, you've got to explore Akihabara at least once. A favorite TripAdvisor Japan spot, Akihabara brims with collectible figures, manga, and arcades. Japanese locals tell us that Sunday is the best time to indulge your inner geek in Akihabara, since the main street is pedestrians-only.
#11: Stroll around Ueno Park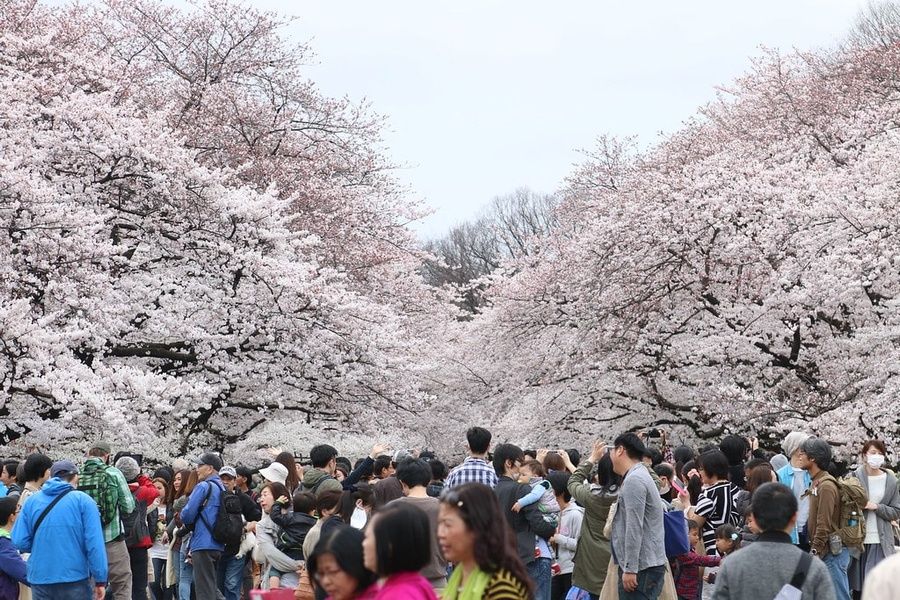 A hop, skip, and jump from Ueno Station, you'll want to set aside at least two hours for Ueno Park. Home to some top things to do in Tokyo like the National Tokyo Museum and the Ueno Zoo, the park is also an amazing place to see the sakura: Japan's fabled cherry blossoms!
Local tip: The park really comes to life when the sun goes down and the city skyline glimmers over the lotus blossom ponds. Open every day until 11 PM, Ueno Park is ideal for travelers who love to explore at night.
#12: Slurp up amazing ramen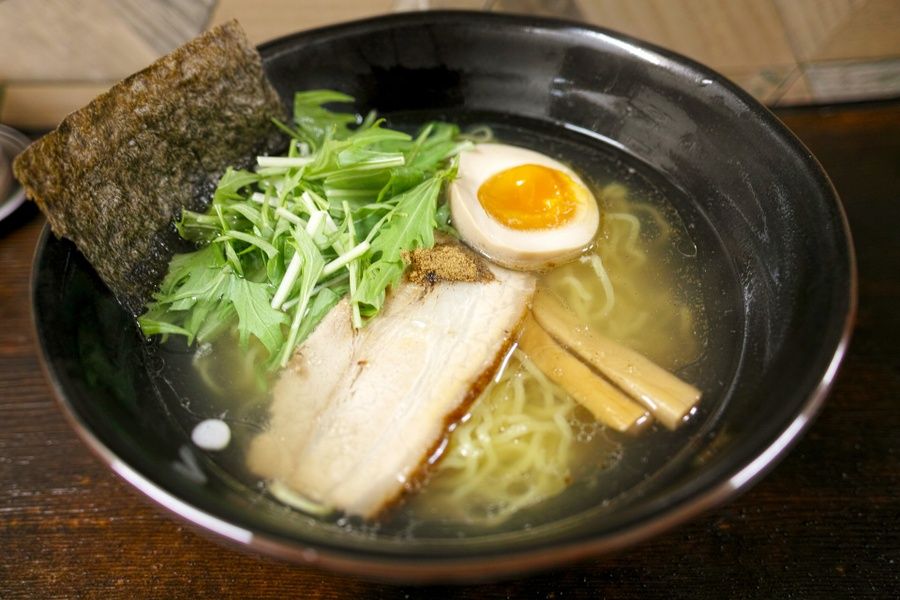 These aren't your college-era instant noodles. Locals say to grab a bowl at Ichiran Ramen in Shibuya or Afuri Ramen by Tokyo Tower—they suggest ordering the yuzu ramen (with pork belly and bamboo shoots) or the chilled tsukemen noodles. And if you end up eating nothing but ramen for your entire week in Tokyo, zero judgment from us.
Don't miss out on insider knowledge. Locals are full of restaurant suggestions!
#13: Soak in a Tokyo onsen
If you're looking for a relaxing and classic activity in Japan, locals suggest spending some time soaking in an onsen. Often heated by natural hot springs, onsens have long been a fixture of Japanese culture. Locals in Japan tell us that many onsens frown upon tattoos and piercings—but they can suggest some with more lax rules.
Local tip: LaQua 8 Onsen is cool to check out while you're in town since it's heated by hot springs beneath the Tokyo Dome.
#14: Consume plenty of sushi
When in Rome! Er, Tokyo. Obviously, one of the things to do in Tokyo is indulging in the most classic Japanese dish—sushi! You'll have a lot of choices, so benefit from some insider knowledge—locals can tailor their suggestions for your travel style. But any Japan itinerary should include sushi, so here's another local tip—if you have reservations, don't be late!
#15: Dine at a Robot Restaurant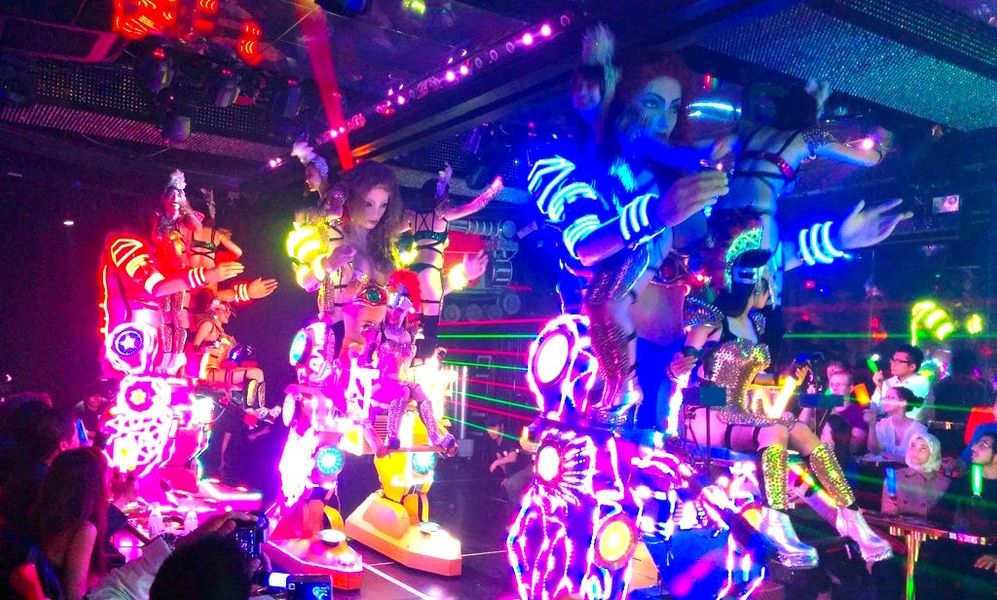 Welcome to the future! Tokyo's Robot Restaurant is a futuristic light show extravaganza—complete with robots piloted by women in dazzling costumes. Locals tell us that the Robot Restaurant is a bit touristy—but also a fun addition to your Tokyo itinerary.
#16: Travel back in time at Senso-ji, Tokyo's oldest temple
Senso-ji is a stunning, 400-year-old, red-and-gold Buddhist temple. The temple is known for its 1,000-year-old pagoda and thriving temple market, Nakamise Dori. Locals say it's a great place to find cool Japan souvenirs, as Nakamise Dori feels like an ancient market street and has excellent views of Senso-ji's front gates. They say if you're planning a trip to Japan and want some amazing history, make sure to put Senso-ji on your itinerary.
#17: Head to the top of Tokyo Tower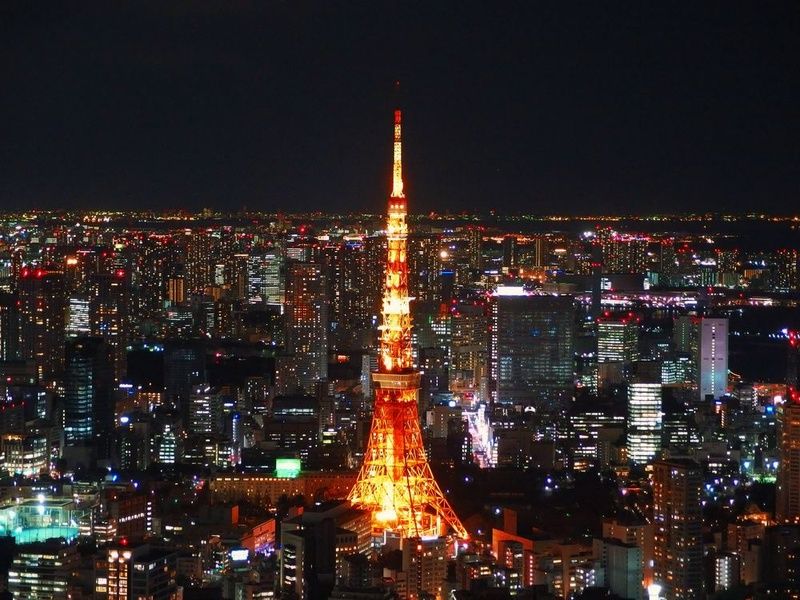 This building—which is pretty much the Eiffel Tower's Japanese twin—is definitely a Tokyo must-do! The views, day or night, are always spectacular. Tokyo locals tell us that although it's a popular place to go in Japan, Tokyo Tower is less touristy than Tokyo Skytree.
#18: Stay at a traditional Tokyo Ryokan
Ryokans, traditional Japanese inns, offer more than just a place to lay your head: guests are housed in rooms with futon beds and fed delicious local cuisine. Ryokans are a popular option for those seeking to fill their Tokyo itineraries with classic Japanese experiences. Even though this Japanese luxury can be costly, it's a fun way to immerse yourself in Japanese culture.
#19: Become a Tokyo hipster on Shibuya Cat Street
Located in Tokyo's mega-trendy Shibuya neighborhood, Shibuya Cat Street is essentially Tokyo's catwalk for all things trendy and vintage. If you're looking for awesome things to do in Shibuya, locals tell us that Shibuya Cat Street abounds with bohemian boutiques and eclectic cafes (one local recommended checking out the adorable "Ra.a.g.f. Rabbit and Grow Fat Bunny Cafe").
#20: Watch mysterious kabuki dancers
Head over to Kabukiza, a grandiose theater in the Ginza district created for kabuki performances—an ancient theater dance with masks and mimes. For a taste of Japan's history without the time commitment, locals in Japan recommend buying a single-act ticket—you'll pay $7 USD for a spectacular 40-minute kabuki show.
#21: Escape the city chaos at the Meiji Shrine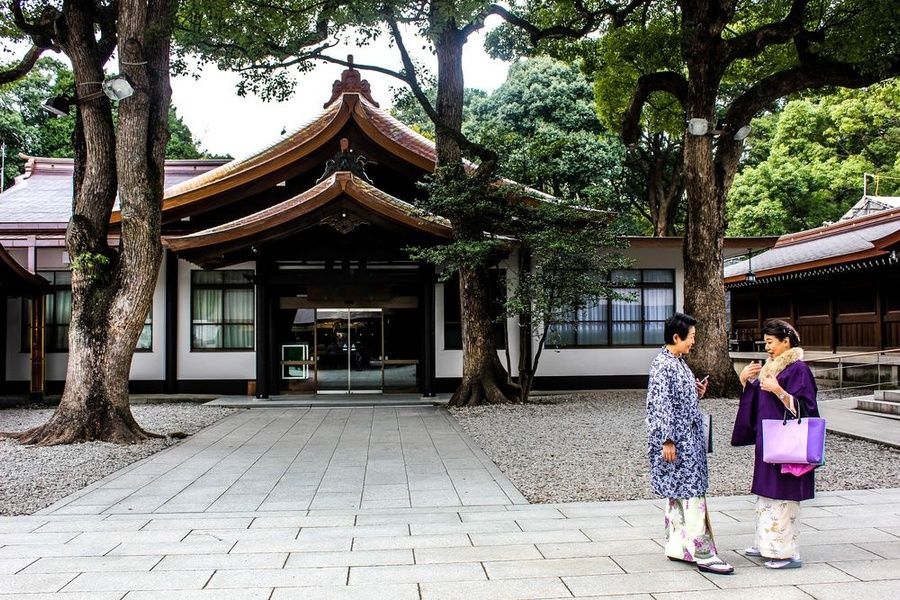 Less of a tourist trap than other temples and shrines, the Meiji Shrine is something you'll want to see in Tokyo. It's always a good time to visit Japan, but locals in Japan tell us that it's a cultural tradition to visit the Meiji Shrine right after the New Year to offer good prayers.
#22: Root for the home team at a Tokyo Dome baseball game
Forget what you know about American baseball—Tokyo takes baseball fever to another level. Known for their super high energy and intense fans, a baseball game at the Tokyo Dome is a must if you want to visit Japan like a local (and have a blast doing it). To cheer on Tokyo's Yomiuri Giants, dress in orange and head to Tokyo Dome between March and October. Locals tell us tickets sell out fast!
#23: Spend the night in a "capsule hotel"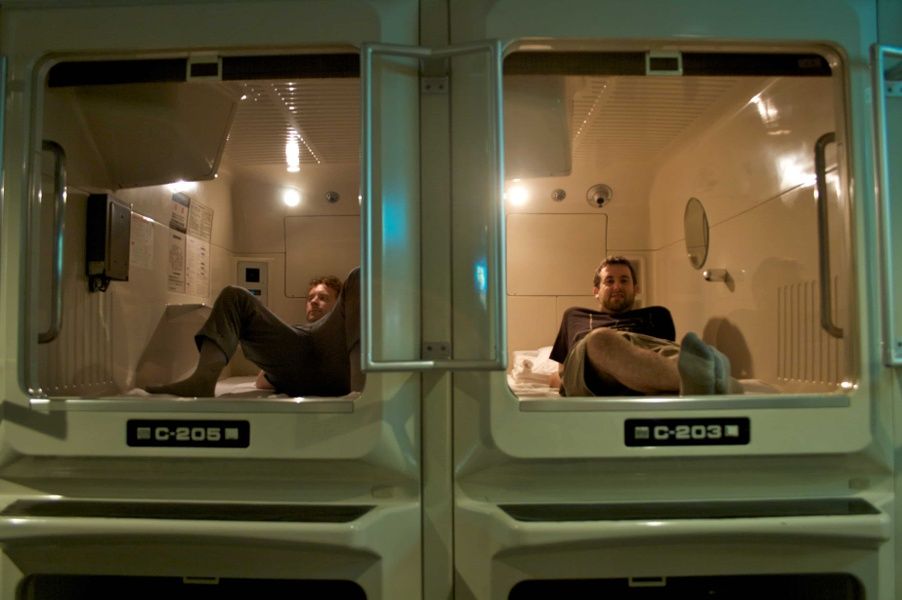 Wondering where to stay in Tokyo and also how to budget your trip to Japan? Capsule hotels offer a cheaper and simpler alternative to Tokyo's pricier lodging options. Guests are each given their own pods—capsules—that serve as a private nook for sleeping or relaxing.
#24: Take a scenic day trip to Mt. Fuji
Depending on how many days you plan to stay in Tokyo, locals suggest considering a day trip to Mt. Fuji. The active volcano is the tallest mountain in Japan and is considered the country's national symbol. Plus, Mt. Fuji is easily accessible from Tokyo with a Japanese rail pass.
#25: Make your own sushi
If this is your first time traveling to Tokyo, then this is something you definitely have to try. Though sushi might be easy to eat, it's certainly difficult to make! Add a sushi-making class to your Japan travel itinerary!
#26: Attend a traditional Japanese tea ceremony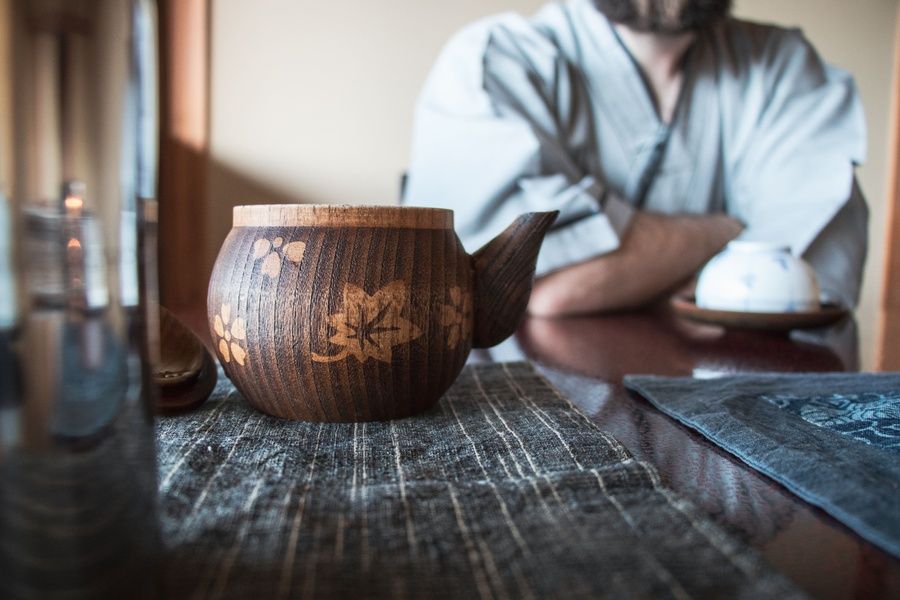 Wondering where to go in Japan for delicious tea? A must-do for all travelers to Japan, Tokyo's traditional tea ceremonies are an elegant and cultural experience (and the tea is delectable).
Local tip: In Kyoto, enjoy a tea ceremony at Taihoan Tea House.
#27: Try matcha and its many treats
Whether you've already tried matcha or not, you must try the matcha in Japan. In Japan, this green tea flavor is added to all your favorite snacks—like Oreos, Kit Kats, and Starbucks coffee. Plus, these make great snacks to bring home from Japan. Just be sure to get a lot; we're not sure if this is a treat you'll want to share!
#28: Watch fireworks from Tokyo's Rainbow Bridge
If you're looking for the top things to do in Tokyo, locals say you can't miss the fireworks shows over Tokyo's Rainbow Bridge. During Japan's festivals (including Christmas and New Years), the Rainbow Bridge lights up with… well, rainbow lights… and is illuminated by the massive, 500-foot high fireworks. Ask a Tokyo local about the best viewing spots away from the tourist crowds.
---