If the opportunity arises to visit Japan, then go!! Between snow-covered mountains, endless summer festivals, and incredible food all year-round, you'll find that there is always something happening in Japan.
Read on to learn all about the best time to travel to Japan; once you do, feel free to message us with any questions!
First things first: What do you want to see?
and
How do you feel about crowds?
For example, if you would prefer to visit Japan in the "off-season" and avoid other travelers, you'll need to forgo seeing the blooming cherry blossoms or stunning autumn foliage.
As always, the best way to explore authentic Japan and avoid crowds is to have a local plan for your trip. Our locals will plan a completely personalized trip for you, packed with insider tips and off-the-beaten-path locations. Our locals take into account your (yes, YOUR) travel preferences (museum junkie? outdoorsy type? major foodie?), and pull together a travel plan for just $30 a day. Match with your local now!
Some of the major benefits (and drawbacks) of each season include:
Spring:
March-May
If you are dying to see the blooming cherry blossom trees (sakura season), Spring is the only time to visit Japan. Travelers also enjoy the mild weather of the spring, when the country is no longer hidden under snow, or swelteringly hot.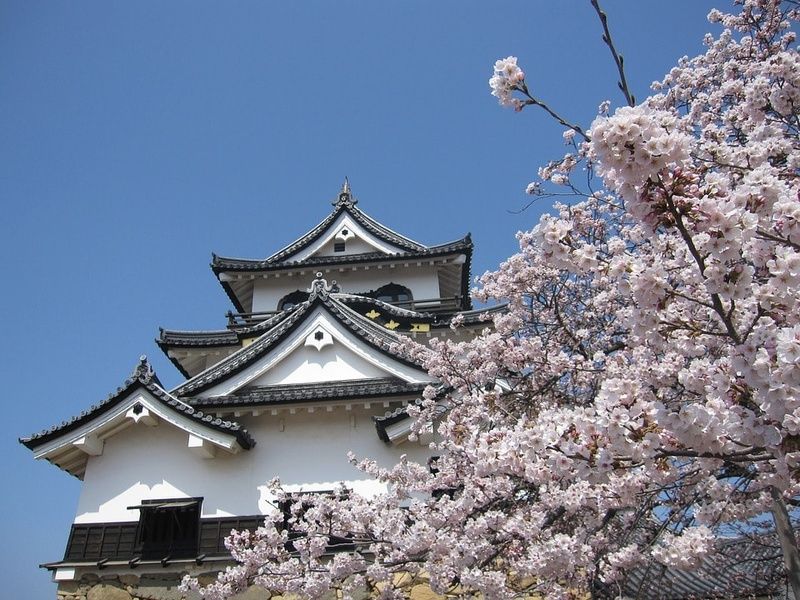 However, aside from these factors, there are several drawbacks to visiting Japan in the spring. Cherry blossom season is one of (if not the) biggest tourist attractions in Japan, and the country is at very high occupancy during the spring. Accommodations are difficult to find, and prices higher than usual. Additionally, the "mild weather" of spring can be fickle, and you may find yourself riding the tail end of winter.
Japan's "Golden Week" occurs during the spring, usually during the last week of April/beginning of May. During Golden Week, four Japanese national holidays occur in succession. Tons of locals travel throughout the country because they have time off from work, and most accommodations will be booked months (and even years) in advance. Many local businesses are closed for these holidays. As a foreigner, it is important to avoid Golden Week (specific dates vary by year) when visiting Japan in the spring.
If you are dead-set on seeing the cherry blossoms in Japan, spring is the only time this is possible. However, expect the country to be crowded and expensive.
Summer
June - August
If you prefer to visit Japan during the "off-season" for tourists, summer may be the perfect time to visit.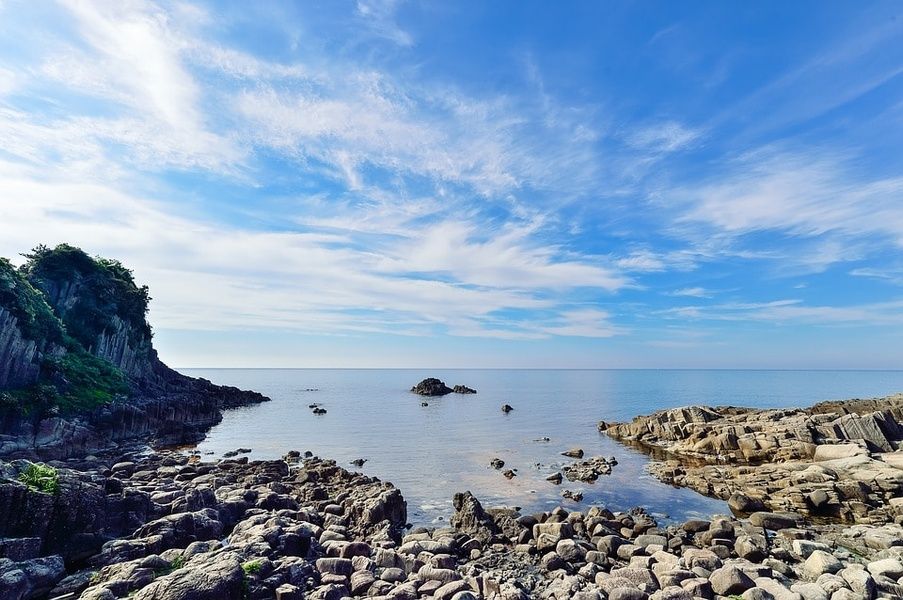 A major benefit of summer in Japan is the plethora of festivals scattered across the country. Some resources on festivals include:
Five Best Japanese Festivals in August
Tokyo's 10 Best Summer Festivals
Japan Summer Festivals Calendar
The major drawback for visiting Japan in the summer is the weather. The country gets very hot and humid. It can be difficult to spend too much time outside (and try to see a lot of sights). Additionally, there is a risk of typhoons (hurricanes) between May and October. The rainy season also coincides with the summer. While there typically aren't monsoons (as you see in other Asian countries), the rain can be frequent and unrelenting. June and July are the heaviest rain months.
Specifically, the southwestern islands of Japan are vulnerable to typhoons, so travelers should be careful when planning a trip to this region in late summer.
Luckily for travelers hoping to avoid the heat, Japan is a very long country with varying climates. Areas in northern Japan, or mountainous locations like Mount Fuji, are not only more pleasant in the summer, but actually accessible (as opposed to being snowed in).
Fall
September - November
In fall, tourism in Japan picks up again (and rightly so). Second only to "cherry blossom season," fall is one of the most popular times to visit Japan.
So, what is the hype about visiting Japan in the autumn? Japan's climate is blessed with particularly brilliant fall foliage (called 'koyo').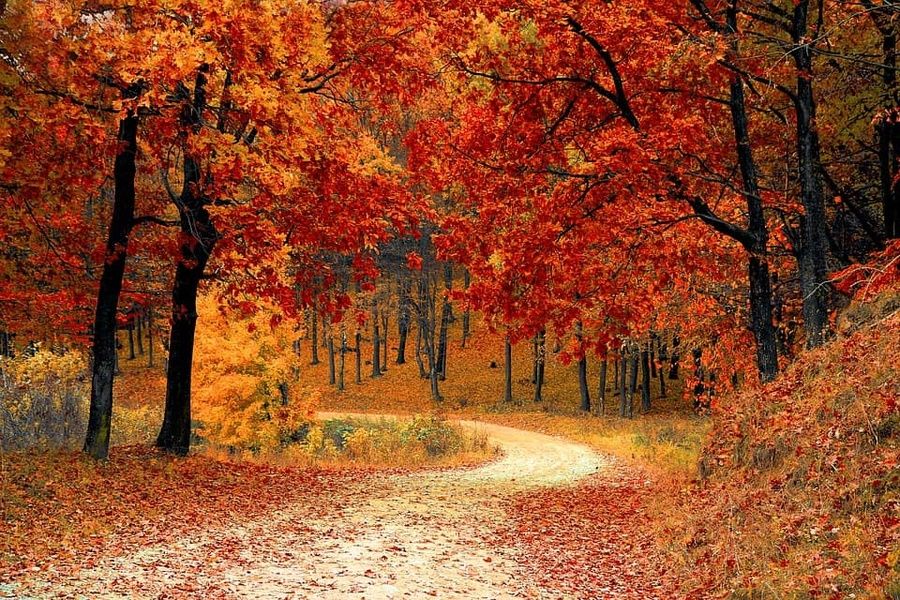 During the fall months, Japan's large collection of forested areas become seas of bright orange, deep red, and even soft purple. Also, because Japan has a very mountainous terrain, there are many viewpoints and observation decks that provide stunning views of the autumn valleys below.
And, if the weather in spring is too unpredictable, and the weather in summer is too hot, fall is the Goldilocks time in Japan - the weather is just right. Temperatures in Japan during autumn range from 50 to 70 °F.
Does this sound appealing to you? Well, you aren't the only one. October and November are two of the busiest months in Japan. Just like spring, prices will be higher, and accommodations will be difficult to reserve.
If you hope to see the Koyo, but miss the crowds, late September or early December are your best bet. There is a chance you can still catch the foliage in certain parts of the country, and there will be far fewer tourists.
Finally, because the leaves are so vibrant and the temperature can be brisk, soaking in an outdoor onsen while surrounded by Japan's famous fall foliage is an experience worth flying for.
Winter
December - February
If changing leaves were any clue, it probably won't come as a surprise that winter in Japan is also a dramatic season.
Calling all snow-lovers! This is the time of year you want to visit Japan! While cherry blossoms and changing leaves are great, there is nothing like the sight of Japan covered in a fresh blanket of snow. Although some areas of the country become inaccessible during the winter, most are fine...if not even more stunning!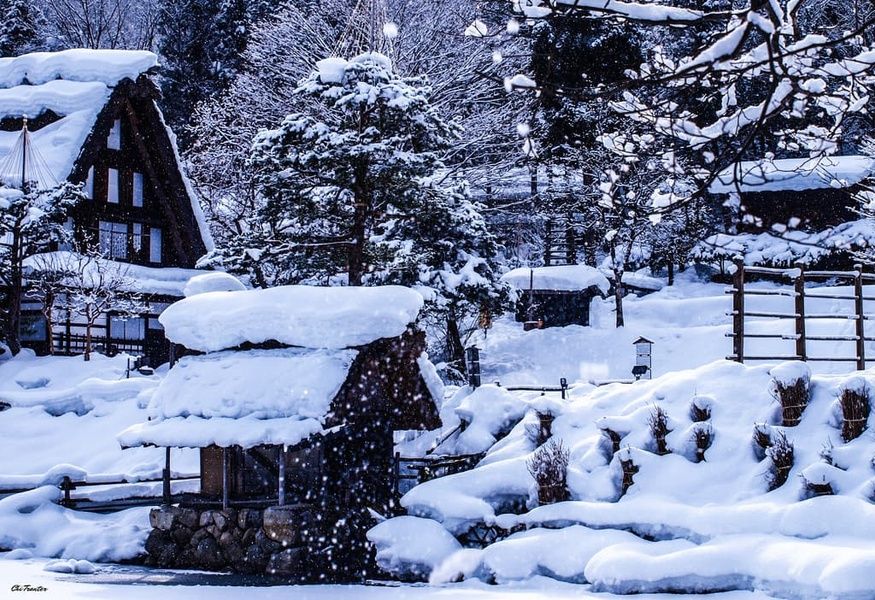 Also, as you might expect for a country dotted with mountains, there are world-class ski resorts scattered throughout Japan. The winter months are prime season for snow sports, and people come from all over the world to participate. Hokkaido is one of the most popular ski areas to visit, and it often has the best ski weather.
Relaxing in an outdoor onsen is another great winter activity in Japan. The geothermal activity of the country makes it possible to hang outside and enjoy the snow and vistas while wearing no clothing.
A group of Japanese locals that also enjoy the winter weather are Japan's famed snow monkeys. While this furry bunch like to soak in onsens year round, the best time of year to see them is the winter, when they are truly in their element.
An added benefit of visiting Japan in the winter is that it is the best season for fresh seafood. Snow crab is available on many menus, as well as other migratory fish that pass by the islands.
Japan tends to have fewer travelers during the winter, with the exception of New Year's holidays. Both foreign travelers and local Japanese families like to travel over New Years. The country gets very crowded, and many businesses, like museums and restaurants, are closed (even famous tourist destinations like Tsukiji Fish Market).
--
For month by month tips for visiting Japan, ask a local! Ready to plan your trip to Japan? Let ViaHero help! Before your trip, make sure to check out: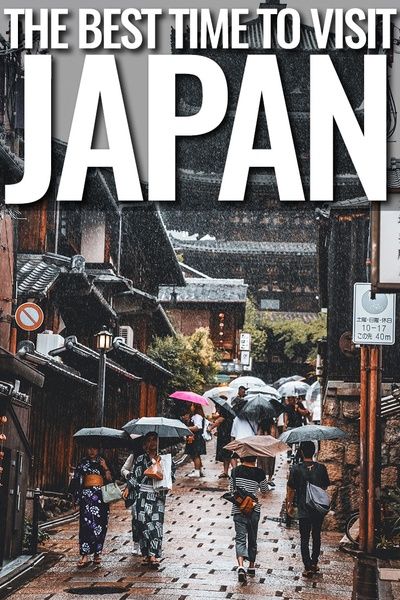 Ready to plan your trip to Japan? Let ViaHero help!