Planning a trip to Japan? Be sure to include all of these spots on....
Your Ultimate Japan Itinerary
Despite its size, Japan boasts an absolute cornucopia of charms. From the snowy tranquility of Hokkaido's villages to the futuristic bustle of Tokyo's streets, there are so many different kinds of experiences to be had in Japan, it's difficult to know where to start! With that in mind, we've compiled an ultimate Japan itinerary, complete with incredible activities for every type of traveler, spanning the entire country. Once you've read up on what to do in Japan, feel free to message us with any questions you still have about all things Japan!
Want to make the most out of your trip? Tap into our network of local travel planners—Heroes—who build unique, locally-curated trip plans, designed just for you. Get started.
Tokyo
The largest city in the world, and one of the main reasons people come to Japan. Tokyo is its own world—whatever you are looking for, it is likely that you will find it in Tokyo. Shopping? Eating? Partying? Museums? 24 Hour video game cafes? Tokyo has it all!
Because there is so much to do, it can be overwhelming to prioritize what to see. The best way to ensure you see it all is to have one of our local travel experts plan your trip. Our local Heroes will plan a completely personalized trip for you, based off of your interests. For just $25 a day, you will get a plan of where to eat, what to see, and what to do. Find your Hero now!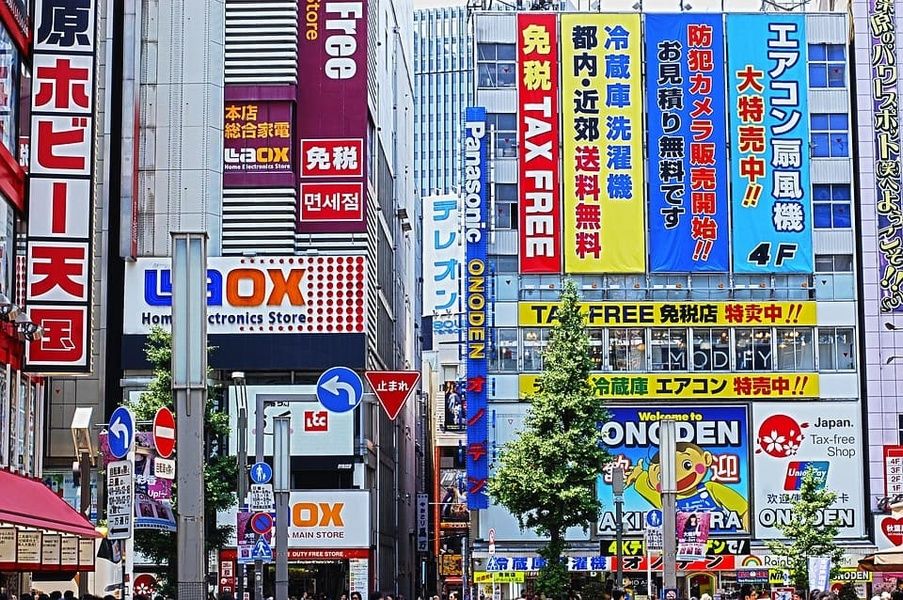 Check out our other articles on Tokyo:
One way to visit Tokyo is to try to see as many temples and famous sights as possible. For that approach, we suggest finding these sights:
Tsukiji Fish Market
Ginza
Imperial Palace
Sensō-ji Temple
Meiji Shrine
Shibuya Crossing
Harajuku
Another approach is to get lost and see where the city takes you—wander into cafes, eat street food, and window shop all the unique boutiques. For this approach, try exploring the following neighborhoods:
Shinjuku
Yurakucho
Roppongi
Shimokitazawa
Akihabara
Final Tokyo tip: Take the time to study the rail system before arriving. It is very comprehensive but can be very confusing.
Day trips from Tokyo
Nikko National Park
This large national park is located two hours from Tokyo by train. The park is broken down into several sections, and there are plenty of lakes, waterfalls, hot springs, and hiking paths. There are also many important shrines and religious sights. While this expansive space is free to enter, there is a charge for some temples.
Some popular things to see include:
Toshogu Shrine: the most lavishly decorated shrine in Japan
Lake Chuzenji: beautiful in the autumn
Shinkyo Bridge: a sacred bridge near the shrines
Akechidaira Plateau: observation decks
Chuzenji Temple: beautiful temple near Lake Chuzenjiko
Kegon Waterfall: tall and famous waterfall in the area
Hakone
Hakone is closer to Tokyo and takes about an hour and 20 minutes to get to by train. It's popular with tourists, but rightly so. The area is famous for its extreme natural beauty. There are stunning lakes, mountains, and hot springs.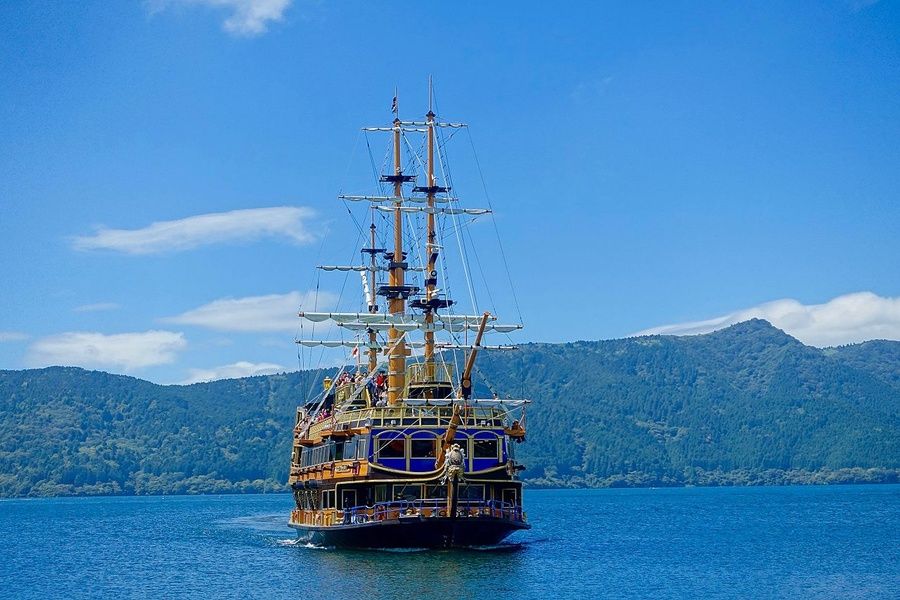 Some favorite places to see include:
Lake Ashinoko: Lake Ashinoko is a can't miss, as the symbol of the area. Relax on the shores and soak up the atmosphere, the views, and the history.
Onsen: There is a lot of geothermal activity in this area, so consider spending a night in an onsen spa.
Open Air Museum: There's a beautiful garden with lots of sculptures and the museum has a large Picasso collection.
Hakone Shrine: Located on the shores of the lake, this is one of the most famous sights in the area.
Other Exciting Cities:
Osaka
Osaka is another large and vibrant Japanese city, known for its bright lights and delicious food. Osaka is located in the Kansai region and is a short train ride from Nara, Kyoto, and Kobe.
This city is known for its pockets of retro advertisements. In many areas in the city, the neon billboards have a very nostalgic feel. There are also many bars and restaurants in Osaka, and it is a great place to eat and party.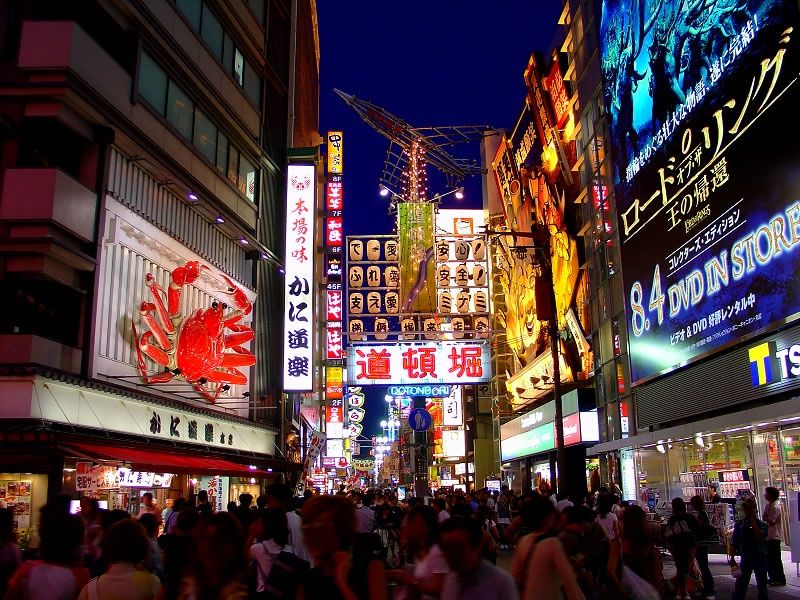 Be sure to visit areas like:
Shinsekai: This is the most famous retro district in the city, filled with 60s style colors, lights, and advertisements. The Tsutenkaku tower, which hovers over the neighborhood, is the longtime symbol of the city. This is also a great area to eat.
Dotonbori: Dotonbori is the "food neighborhood" of Osaka. The entire city comes out to eat at night and is a great place to find local cuisine. Be sure to ask a local about their favorite spots in Dontonbori! Keep your eyes peeled for dishes like: Otoro, Takoyaki, and Okonomiyaki
Osaka Castle: Osaka Castle is another symbol of the city. The structure was originally built in 1583 and it is very easy to spend a few hours in the castle and the surrounding grounds.
Shitennō-ji: This temple is the oldest Buddhist temple in Japan, and was originally built in 593.
Kyoto
The stunning city of Kyoto is another Japanese travel hotspot. Between the old-world charm, delicious food, and breathtaking landmarks, it is understandable why every visitor to Japan wants to explore Kyoto.
Kyoto is perfectly poised in the Kansai region, with day trips accessible in every direction. However, there will certainly be enough in Kyoto to keep anyone busy for months. As Kyoto was the capital of Japan for over 1000 years, and the entire city is filled with historical buildings, monuments, and forests.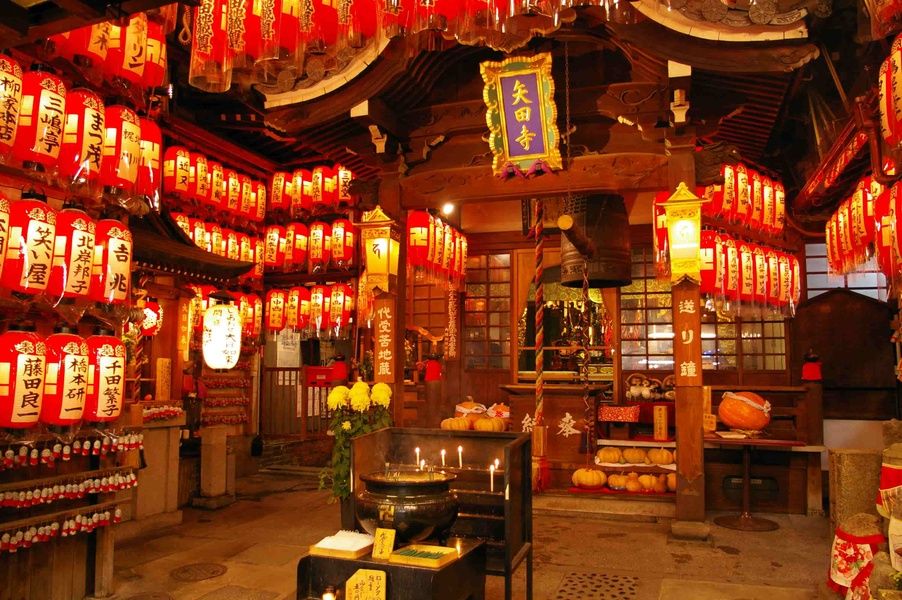 Kyoto is known for its collection of religious monuments. Check out:
Sanjūsangen-dō: a temple that is famous for its 1000 life-size statues of the Thousand Armed Kannon
Nanzen-ji: a temple located at the base of the Higashiyama mountains
Fushimi Inari shrine: a shrine with a trail of vermilion torii gates that wind up a mountain
Kiyomizu-dera Temple: a temple with a wooden stage that juts out over the hillside below, providing visitors with a nice view of the cherry and maple trees, as well as the city of Kyoto in the distance.
Also check out sights like:
Arashiyama: natural area with a bamboo forest and a monkey forest.
Gion: Geisha district
Nara
Nara is located less than an hour away from Kyoto and is one of the most popular day trips from the city. However, as there is plenty to do and see in Nara, and it may be worthwhile to spend a night or two in this charming town.
Nara is a very old city and was the capital of Japan in the 8th century.
Check out religious sights like:
Kasuga Taisha: a shrine that is known for its 3000 stone and bronze lanterns.
Horyuji Temple: a 5-storey pagoda that is world's oldest surviving wooden structure, dating back to 594 AD.
Todaiji Temple: a large temple known for its Great Buddha Hall
Nobori-oji Street: the home of Nara's famous deer residents
Higashimuki Shopping Street: a long shopping street, crammed with interesting boutiques and restaurants
Yoshikien Garden: a quiet and beautiful garden that is free for foreigners to visit
Takayama
For a final adventure on your trip to Japan, head to Takayama before returning to Tokyo for your flight home.
Visiting Takayama will take you to the Gifu Prefecture, another portion of the country that is worth exploring. If you have time, there are several breathtaking day trips that are possible in this region.
Visiting Takayama will be very different than other places on your trip. As opposed to Tokyo and Osaka, this area is very rural.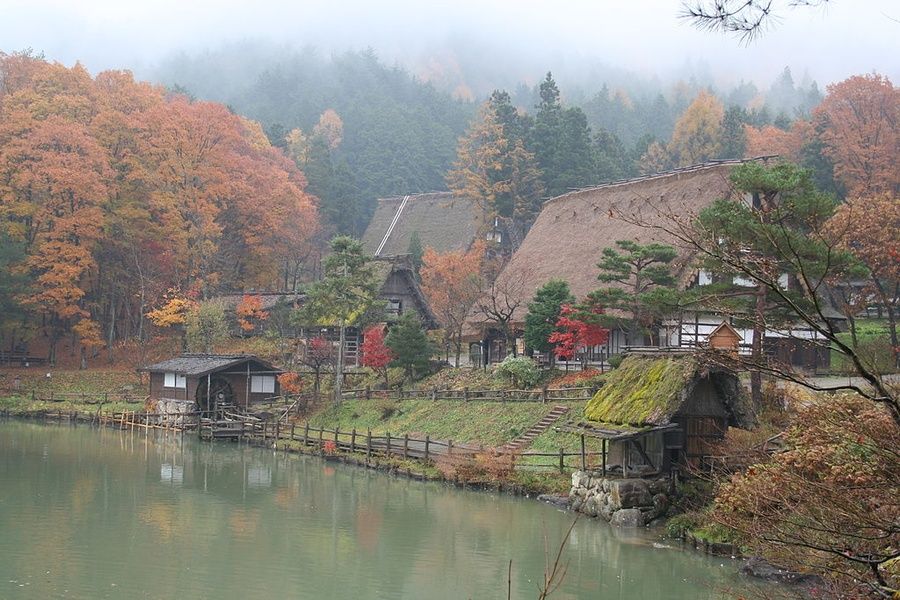 Visit sights like:
Old Town: a very well preserved section of the city that is filled with old, wooden houses. In this area, there are plenty of sake breweries, coffee shops, museums, restaurants, and boutiques to explore.
Morning Market: a 300-year-old tradition, located in front of the Takayama Jinya, selling everything from food to flowers.
Hida Kokubunji Temple: a temple originally built in the 8th century
Some nearby day trips include:
Shirakawa-go: a beautiful, mountainous town that is famous for its A-structure farmhouses. These houses are one of the main reasons people travel to the region.
Furukawa: a small town very close to Takayama, known for its canal streets
Okuhida: hot springs that are located in the mountains near Takayama
--
Are you ready to plan your trip to Japan? Let a local Hero help! Before your trip, make sure to check out: