ViaHero · Updated November 21, 2019
The US government's new Cuba travel restrictions, taking effect on June 5, 2019, have a lot of Americans wondering: "can I still travel to Cuba?" The short answer is: Yes! You can travel to Cuba as an American–even in light of the most recent ban, which forbids Americans from flying into any airport except for Havana (HAV). This article includes all the details on how to travel to Cuba legally. 
Once you give the article a read, feel free to message us any questions you have about traveling to Cuba.
Want to make the most out of your trip? Tap into our network of local travel planners—Heroes—who build unique, locally-curated trip plans, designed just for you. Get started.
US government requirements for legal Cuba travel
There are 11 categories of approved travel to Cuba for Americans, all of which allow you to travel to Cuba legally. 
To travel under any one of the 11 categories, including the Support for the Cuban People category (the most popular) you simply need to declare that category when booking flights and lodging (as well as during re-entry into the US).
To travel legally, make sure to adhere to the requirements of that category.
Most people plan trips under the Support for the Cuban People category
The Support for the Cuban People category is the most common category for independent travel to Cuba. Under this category, you must adhere to a full-time schedule of activities that support the Cuban people. 
Activities that "support the Cuban people" can range from eating in privately-owned restaurants, to visiting local artists, to spending money in locally-owned businesses, to staying at casas particulares. 
Under Support for the Cuban People, you also need to avoid staying at hotels banned by the US State Department and spending money at military-owned businesses. 
You must keep all of your records and receipts for 5 years.
Wondering how to create a full-time schedule of Support for the Cuban People activities? Have one of our Cuban locals plan your personalized trip. They'll include tons of insider recommendations and hidden gems, plus all the stuff you already wanted to do and see in Cuba, all while adhering to the requirements of Support for the Cuban People.
for $30/day  
Remember: You can no longer travel under the People to People category or take cruises to Cuba
As of June 5th 2019, travelers can no longer travel to Cuba under the "People to People" category (which was primarily used by guided tour companies and cruise lines). This 12th category of travel focused on educational activities that put the traveler in contact with the Cuban people. Additionally, you can no longer plan cruises to Cuba under the June 2019 regulations. Prior to this restriction, travelers could take shore excursions as long as they didn't spend any Cuban currency at military-run businesses.
What if I have existing People to People or cruise plans?
If you have existing plans to travel to Cuba that were arranged before June 5, 2019, you can still travel to Cuba without making any changes to your plans.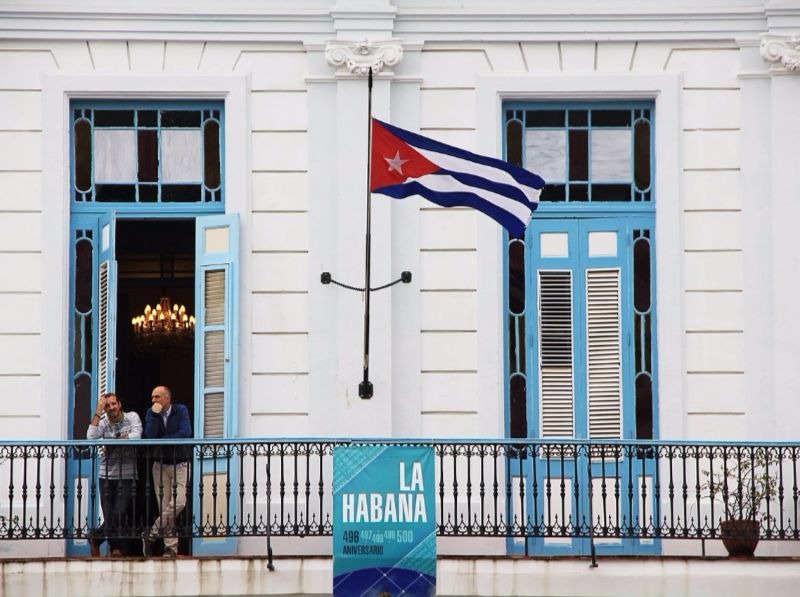 Cuban Tourist Cards / Visas
Regardless of which Category of Legal Travel you choose, you will still need to buy a Cuban Tourist Card to enter Cuba (not actually a visa, though the two words are sometimes used interchangeably). This is a Cuban government requirement, and has nothing to do with the 11 Categories of Legal Travel required by the US Government.  If you're traveling from the US, this card is pink. If you are traveling from outside the US, this card is green. There are several ways to purchase a Cuban Tourist Card:
The easiest way to get your Cuban Tourist Card is online in advance through sites like Cuba Visa Services (for pink cards) or 

Easy Tourist Card

 (for green cards)

. Buying your Tourist Card ahead of time means you won't be waiting until the last minute to secure your necessary documentation.

If you're flying to Cuba,

 you can also purchase your Tourist Card from your airline. Check with your airline for more information regarding pricing and where to purchase.

Visit your country's Cuban Embassy. Prices vary depending on the embassy/consulate.
More Info
For more info on new regulations, here is the Fact Sheet the Department of the Treasury distributed on June 4, 2019. 
Bookmark this page to stay up to date on Cuba travel policy. 
--
Still have questions about travel to Cuba?
Why not ask someone who lives there? ViaHero connects you with a local to help plan your trip. They'll create a guidebook based on your personal travel style.

You'll see a unique side of a destination and travel independently—all while saving time and money in the planning process. Find a local today.
--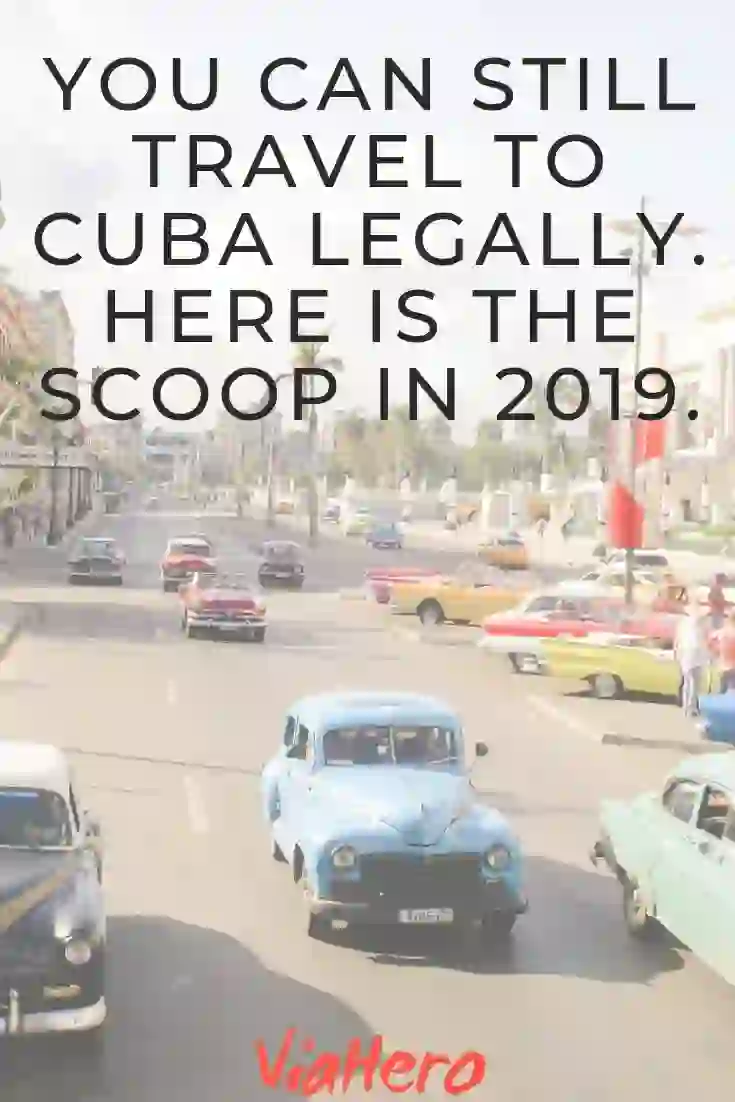 And for more about Cuba travel, check out our articles on: