ViaHero · Updated May 7, 2019
Conflicting news stories have American travelers wondering: "Can I travel to Cuba?" The short answer is: Yes! You can travel to Cuba as an American. This article includes all the details on how to do it.
Once you give the article a read feel free to message us any questions you have about traveling to Cuba.
Note: The White House recently announced a shift in US policy surrounding travel to Cuba. However, there have been no actual changes to Cuba travel regulations. For more info, check out this article on Cuba travel policy updates.
Want to make the most out of your trip? Tap into our network of local travel planners—Heroes—who build unique, locally-curated trip plans, designed just for you. Get started.
Independent Travel
There are 12 categories of approved travel to Cuba for Americans. You can still travel to Cuba independently under eleven of those categories. The only category of travel you can't use to travel independently to Cuba is the People to People Educational category, as of November 9, 2017. The only exception is if you booked travel before June 16, 2017.
To adhere to the new policies as an independent traveler you need to:
Note: Support for the Cuban People is the most common category that people choose. In order to travel under the Support for the Cuban People category, you simply need to select that category when booking flights or lodging, and meet the requirements for the category. Need help meeting the requirements? Have a local plan your trip.
Cost: $500 to $2000 per person, depending on flights, activities, lodging choices, and budget. Traveling to Cuba independently is still legal, and much less expensive than going on a group tour.
for $30/day
Licensed Tours
Under the new regulations, if you'd like to travel to Cuba under the People to People Educational travel category you may only use US-based tour companies. These companies offer tours that focus on educational activities that put the traveler in contact with the Cuban people, not the Cuban government.
What you'll get:
A fully guided tour with a scheduled itinerary of activities with the group.
High-end accommodations in hotels and resorts.
Ground transportation and meals included.
Cost: $5000 to $9000, not including flights.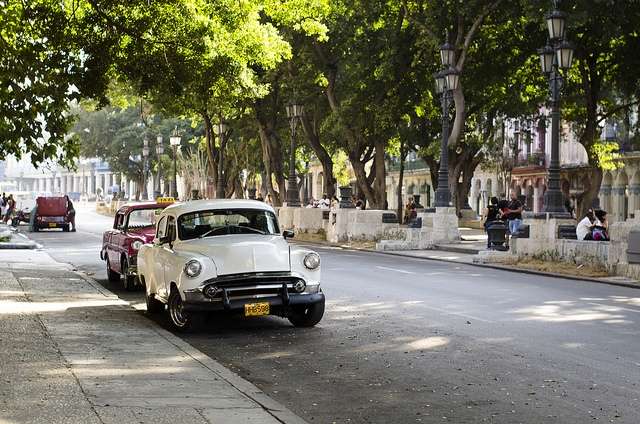 Cruises to Cuba
You can still travel to Cuba on a cruise under the most recent regulations. You may take shore excursions or explore independently. You just need to avoid spending money at military-run businesses. Instead, have meals at locally owned restaurants and do your shopping in local markets.
Cost: $1200 - $2500 per person for the cruise depending on length, room choice, and added costs like shore excursions, and not including flights to the cruise departure point.
Existing Plans
If you have existing plans to travel to Cuba that were arranged before June 16, 2017, you can still travel to Cuba without making any changes to your plans.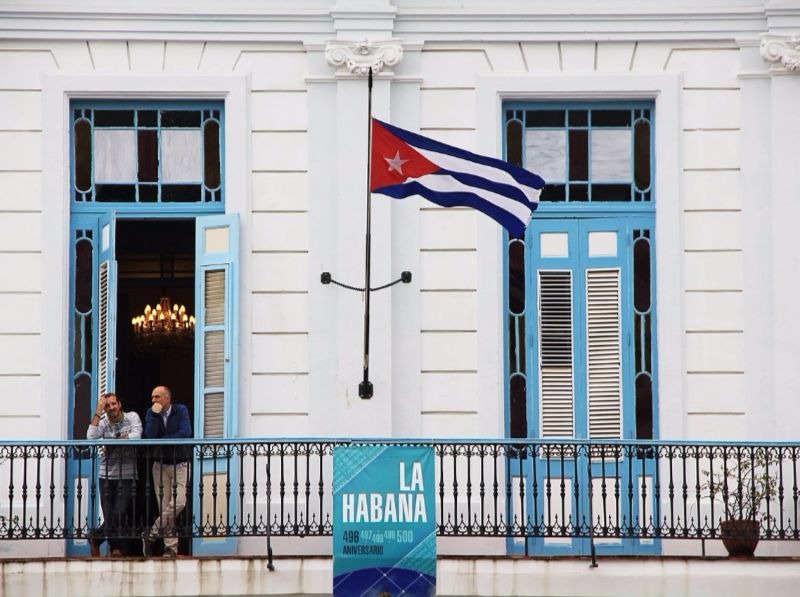 Cuban Tourist Cards / Visas
Regardless of which Category of Legal Travel you choose, you will still need to buy a Cuban Tourist Card to enter Cuba (not actually a visa, though the two words are sometimes used interchangeably). This is a Cuban government requirement, and has nothing to do with the 12 Categories of Legal Travel required by the US Government. If you're traveling from the US, this card is pink. If you are traveling from outside the US, this card is green. There are several ways to purchase a Cuban Tourist Card:
The easiest way to get your Cuban Tourist Card is online in advance through sites like Cuba Visa Services (for pink cards) or

Easy Tourist Card

(for green cards)

. Buying your Tourist Card ahead of time means you won't be waiting until the last minute to secure your necessary documentation.

If you're flying to Cuba,

you can also purchase your Tourist Card from your airline. Check with your airline for more information regarding pricing and where to purchase.

Visit your country's Cuban Embassy. Prices vary depending on the embassy/consulate.

If you're taking a cruise, you may be able to purchase the Tourist Card from your cruise line. Call your cruise line to see if they sell Cuban Tourist Cards. If they don't, buy yours online or at a Cuban Embassy.
More Info
For more info on new regulations, here is the Fact Sheet the Department of the Treasury distributed on November 9, 2017. As of February 2019, it is still current.
Bookmark this page to stay up to date on Cuba travel policy.
Still have questions about planning a trip to Cuba? Our local Cuban travel planners are here to help. Message us to get started. And before your trip, make sure to check out: