cuba
Is Cuba Safe?
Cuba is so mysterious to Americans that it seems everyone asks: is Cuba safe? Here is everything you need to know to have a safe and wonderful trip to Cuba.
Once you give the article a read feel free to message us any questions directly or ask a Cuban travel expert for help.

Before your trip, make sure to check out: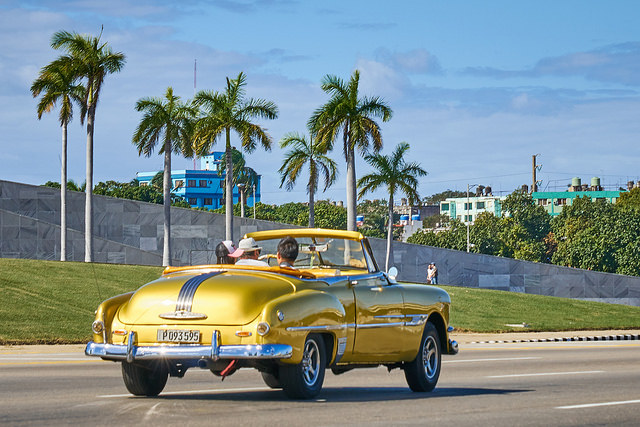 PICKPOCKETS AND SCAMS
It's no secret in Cuba that American travelers can pretty much only travel with cash, which can make you a target for pick-pockets. But you can protect yourself by not keeping all your money in one place. You're in no more danger of being pick-pocketed in Havana than you would be of being pick-pocketed standing under the Eiffel Tower or taking selfies at the Coliseum.

To stay safe, keep some of your money in your wallet, some in a hidden pocket, and some in your bags in the hotel (in a variety of pockets). This just makes it difficult for someone to steal all of your money in one shot. Also, never put your wallet in your back pocket and carry a purse with a zipper and/or clasp. Muggings are rare, but it's still best not to wear obviously valuable jewelry as it makes you a target. Sometimes, as part of a scam, you'll be asked directly for money. Someone will come to you with a sad story that is most likely not true. Firmly say no when asked for money and walk away. The person will likely move on to another, easier target.
If you want to know more about safety in Cuba, Adriana is a local expert and can help you out.
HEALTHCARE FOR FOREIGNERS
If you're worried about getting sick or injured in Cuba, don't worry about it any more than you would if you were staying home. Everyone visiting Cuba is required to have health insurance that is valid in Cuba. You'll need to purchase it at the airport upon arrival before passing through customs. It costs about $4 per day.
Cuban health insurance for foreigners varies depending on the policy you choose, but most policies cover:
Medical treatment for accidents and sudden illnesses
Repatriation (return of your body to the U.S. in case of death)
Personal civil liability
Your Cuban health insurance likely will not cover flare-ups of pre-existing conditions such as diabetes or Crohn's disease.

If you need to use your health insurance, take comfort in the fact that Cuba has one of the best health care systems in the world. The World Health Organization continually praises the expertise of Cuban medical teams and the emphasis on research in the Cuban healthcare system. For example, the infant mortality rate is among the lowest in the world (and lower than in the US). Cuban doctors and medical staff are also one of Cuba's greatest exports; medical personnel trained in Cuba provide care throughout Latin America and Africa. The medical staff you'll meet in Cuba will take good care of you if you need them.
A FEW GOOD SAFETY TIPS
Use the same precautions here that you would when traveling to another foreign country or major city.
Don't walk alone late at night.
Know a few basic Spanish phrases pertaining to money, asking directions, and asking for help.
Bring plenty of cash, but don't keep it all in one place.
Don't leave your purse unattended anywhere. Don't leave it on the table at a dance club.
Pay attention and walk like you know where you're going, even if you're lost.


EMERGENCY NUMBERS
If you are the victim of a crime or you get sick, these are phone numbers to call for help.
Police: 106
Fire Department: 105
U.S. Embassy in Cuba: +53 7839-4100
Have more questions about Cuba? Here is a list of local Cuban Travel Experts who can help you or you can message us any questions you have.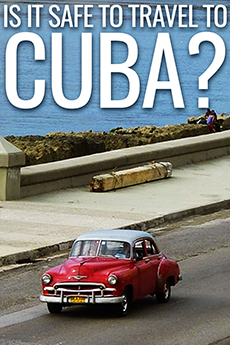 -
We are passionate about unique travel experiences and finding hidden gems. That's why we started a business so the everyday traveler could get personalized advice from a local.
Learn more.