Is Cuba safe? Generally, the answer is yes. Here's what you need to know about safety in Cuba.
Want to make the most out of your trip? Tap into our network of local travel planners—Heroes—who build unique, locally-curated trip plans, designed just for you. Get started.
Table of Contents
Pickpockets and scams are the most common safety issue
Tourists are targets for pickpockets all over the world, including in Cuba. But remember this: you're in less danger of being pick-pocketed in Havana than you are of being pick-pocketed under the Eiffel Tower or taking selfies at the Colosseum. Trust us on this one.
Top tips to avoid pickpockets:
Keep some of your money in your wallet, some in a hidden pocket, and some in your bags in the hotel (in a variety of pockets). This prevents someone from stealing all of your money in one shot.
Never put your wallet in your back pocket.
Wear a purse with a zipper and/or clasp and carry it in front of you.
A few other things to keep in mind about theft and scams:

Muggings are rare, but it's still best not to wear obviously valuable jewelry as it makes you a target.
Sometimes, as part of a scam, you'll be asked directly for money. Someone will come to you with a sad story that is most likely not true. Firmly say no when asked for money and walk away. The person will likely move on to another, easier, target.
It can be tempting to leave your bag unattended while dancing or while taking a quick dip in the but don't do it. Whether in Cuba or anywhere else in the world, leaving your valuables unattended is just asking for them to be stolen.
Beggars are common. Many tourists hand out things like soap, money, pens, and snacks to them, which encourages more begging. Your donations may have a greater impact if you bring them to schools or hospitals, or give them to your host at your Airbnb or home rental (often referred to as a casa particular).

Violent crime is rare
Violent attacks like shootings and murders are extremely rare in Cuba due to a combination of universal basic income and extremely harsh punishments. Muggers sometimes (but rarely) carry knives; if you're robbed, just give up your valuables. But again, muggings and robberies are not very common.
There's also a significant police presence in cities, which effectively helps prevent both violent and non-violent crime.
Cuba has completely recovered from Hurricane Irma
Cuba was hit hard by Hurricane Irma back in 2017 but has since completely recovered. It's been safe to travel to places like Havana, Viñales, Baracoa, Santiago de Cuba, and Trinidad for several years now.
"Sonic attacks" on diplomats haven't affected travelers
American and Canadian diplomats and government officials on assignment in Cuba claimed to be experiencing hearing loss, fatigue, headaches, and other symptoms between 2016 and 2017.
American officials claimed that these symptoms were the result of targeted sonic attacks. But it is still unclear what the precise cause of symptoms is and who is behind the attacks.
The State Department issued a Cuba travel warning and the staff at the U.S. embassy was been reduced so that it only provided emergency services.
As of 2019, many speculate that these symptoms were not caused by a "sonic attack", but rather by crickets.
Either way, there were no reports of US travelers experiencing any symptoms.
Healthcare for travelers is required in Cuba
If you're worried about getting sick or injured in Cuba, don't worry about it any more than you would if you were staying home. Everyone visiting Cuba is required to have health insurance that is valid in Cuba. If you're flying from the U.S., it will be included in the price of your airline ticket. Anyone arriving from elsewhere will need to purchase it ahead of time or at the airport upon arrival before passing through customs. It costs about $4 per day.
You can purchase health insurance on top of Cuban health insurance for foreigners. These policies vary depending on which you choose, but most policies cover:
Medical treatment for accidents and sudden illnesses (including COVID)
Repatriation (return of your body to the U.S. in case of death)
Personal civil liability
Your Cuban health insurance likely will not cover pre-existing conditions such as diabetes or Crohn's disease.
If you need to use your health insurance, take comfort in the fact that Cuba has one of the best healthcare systems in the world.
The World Health Organization continually praises the expertise of Cuban medical teams and the emphasis on research in the Cuban healthcare system. For example, the infant mortality rate is among the lowest in the world (and lower than in the US). Cuban doctors and medical staff are also one of Cuba's greatest exports; medical personnel trained in Cuba provide care throughout Latin America and Africa. The medical staff you'll meet in Cuba will take good care of you if you need them.
Cuba is INCREDIBLE for families
Cuba is a wonderful destination for a memorable (and educational) family trip. If you want to teach your children about other cultures, history, and conflict/peace between nations, an international trip is a great idea. Cuba is a safe destination for families and chock full of once-in-a-lifetime experiences. Cubans love children, and activities as simple as playing with your kids at the park or going for ice cream can spark conversations with local families. For more ideas on what to do with your kids in Cuba, check out this guide on how to plan a family trip to Cuba.
Solo female travelers have great trips
Cuba is a safe destination for solo female travelers, but you will stand out. You'll get catcalled. People will ask why you're alone. But generally, people are just being friendly and if you ignore them or answer questions with a firm "no," they will leave you alone.
A few things you can do for added security:
Book (home rentals) ahead on booking.com or Airbnb. You can read the reviews and get a sense of the home and the neighborhood so you'll feel safe. Plus, you pay at the time of booking so you won't need to bring as much cash on your trip.
Talk to one of ViaHero's local Cuban trip planners for insider info on how to get around and stay safe, or areas to avoid.
Stick to your usual common-sense rules when going out alone at night. Be aware of your surroundings, know where you're going, stick to safe neighborhoods, and let someone know where you're going to be.
Consider bringing along a personal safety alarm like the Vigilant 130dB Personal Alarm. (It's something that's smart to have at home as well as in any country you visit.) These make a continuous loud noise when triggered, which scares attackers and attracts attention from potential helpers.
The Cuban people generally love meeting American visitors
In general, locals are excited to meet the people of the United States. They understand all too well the disconnect between the opinions and attitudes of the general population and the actions of the government. They tend not to judge visitors by the actions of the federal government in the U.S. Instead, they are conversant and curious about American culture and their ties to family in the US.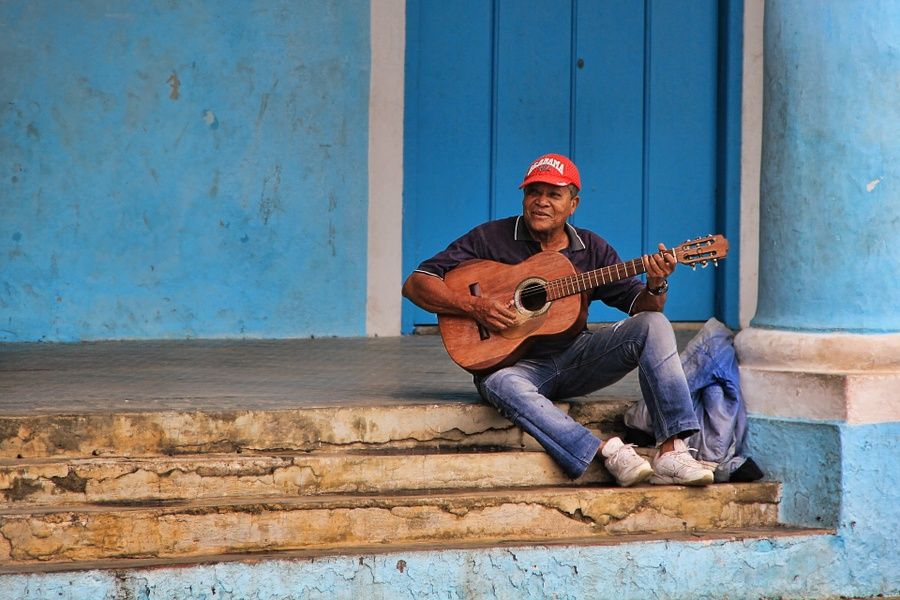 The weather is fantastic (except when it hits, obviously)
The only common natural disaster you need to watch out for in Cuba is hurricanes. The good news is, hurricanes generally occur only during hurricane season, which runs from June to November. The rest of the year, you shouldn't have to worry about them; that means you can easily plan a trip outside of hurricane season.
Cuba is also an active area for earthquakes, but most are so small they go unnoticed by locals and travelers alike.
Bottled water is readily available (don't drink from the tap!)
When in Cuba, avoid tap water. Even locals boil water before drinking it, whether it comes from the tap or it's stored in a nearby cistern because some still lack running water. Some tap water is safe and well-treated, but some . Better safe than sorry, don't risk just drinking it without treatment.
Purchase bottled water and make sure it is sealed properly. Or, bring your own water purifying water bottle.
When it comes to food in Cuba, use the same common sense you would anywhere else. Make sure items are hot, the place is clean, and there are local customers eating there.
Be aware of road conditions and driving tips
Roads are poorly maintained, and poorly lit at night, and train tracks are poorly marked and often look overgrown but are still in use. There are inconsistent road signs as well. This all means that driving in Cuba is something you need to undertake with caution. Follow the tips in this detailed guide from a recent traveler to Cuba and you should be fine. Just don't expect it to be like driving in the U.S.
Important: If you're traveling with kids, bring your own car seat.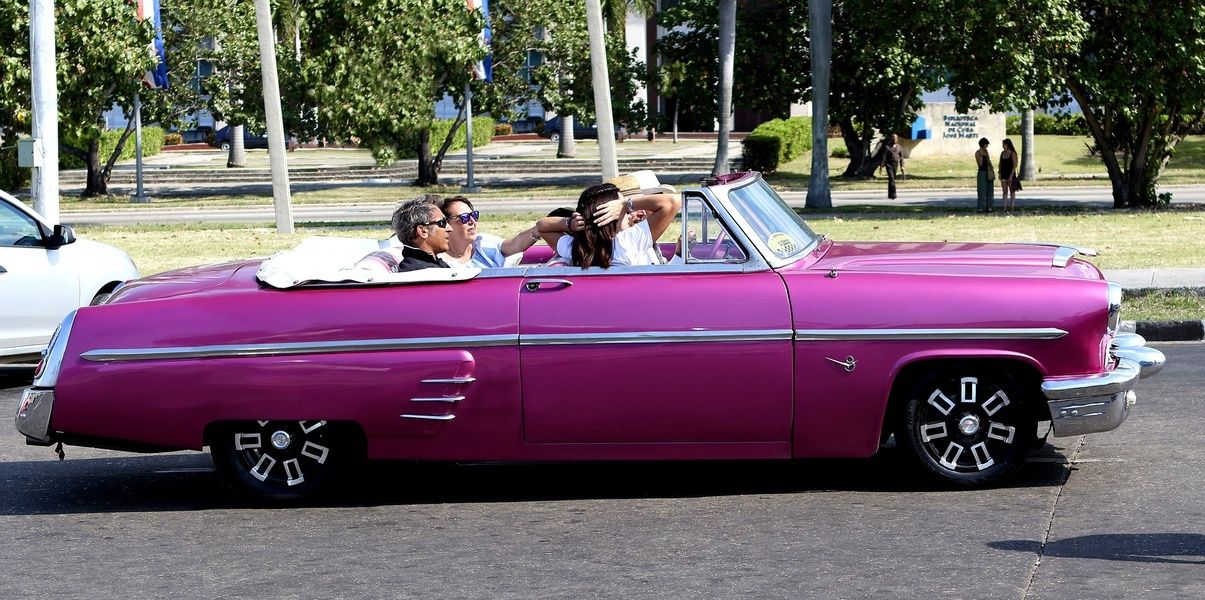 Zika is uncommon in Cuba
The CDC posts the Zika risk in Cuba at alert level 2 "Practice Enhanced Precautions," but it is unlikely that you will contract Zika in Cuba. Very few cases of Zika were ever reported in Cuba and the virus was well-contained. Do what you can to prevent mosquito bites and if you are pregnant, talk to your doctor before traveling to Cuba.
Update: COVID Safety in Cuba
Cuba is one of the best-vaccinated countries in the world with more than 88% of the population fully vaccinated. The country also boasts a successful contact tracing program. But there are still cases of COVID-19 in Cuba and some precautions visitors must take.
Here's the latest:
Proof of vaccination is not required for travel to Cuba.
Pre-travel COVID-19 tests are not required.
All travelers must complete the online health information form prior to travel.
COVID tests are given randomly at the airport. Anyone who tests positive will be escorted to a government-approved facility for quarantine and medical treatment.
Temperature screenings are completed on arrival at the airport.
Face masks are required in healthcare settings and on public transportation.
Pharmacies in Cuba are not as well-stocked as those in the US. Bring supplies like pain relievers, fever reducers, cough drops, and a thermometer with you in case you get sick.
A few more safety tips
Bottom line: Use the same precautions here that you would when traveling to another foreign country or a major city.
Don't walk alone late at night.
Know a few basic Spanish phrases pertaining to money, asking for directions, and asking for help.
Bring plenty of cash, but don't keep it all in one place.
Don't leave your purse unattended anywhere. Don't leave it on the table at a dance club.
Pay attention and walk like you know where you're going, even if you're lost.
The rum is delicious, but watch how much you drink. If you're intoxicated, then you're a far easier target and less likely to make good choices than if you're sober.
Emergency numbers everyone should know
If you are the victim of a crime or you get sick, these are the phone numbers to call for help.
--
For more on travel to Cuba, check out: