Marseille is a safe place to visit—with a little know-how. Locals helped us put together this guide to staying safe in Marseille, which covers everything from the coronavirus to tips for solo travelers.
Work with a local to build your trip to Marseille. Our locals offer up-to-date information you might not find online—and tips on how to avoid the crowds. Learn more.
Is Marseille safe?
When will France be safe for travel?
Today, a frequent question about traveling to France concerns the coronavirus. When will France be safe for travel?
Here's the latest:
December 7th: Presently, American citizens are not permitted to enter France unless they qualify for an exception.
--
Read our full update about travel and coronavirus HERE. Or, send a message to a French local.
Safety in Marseille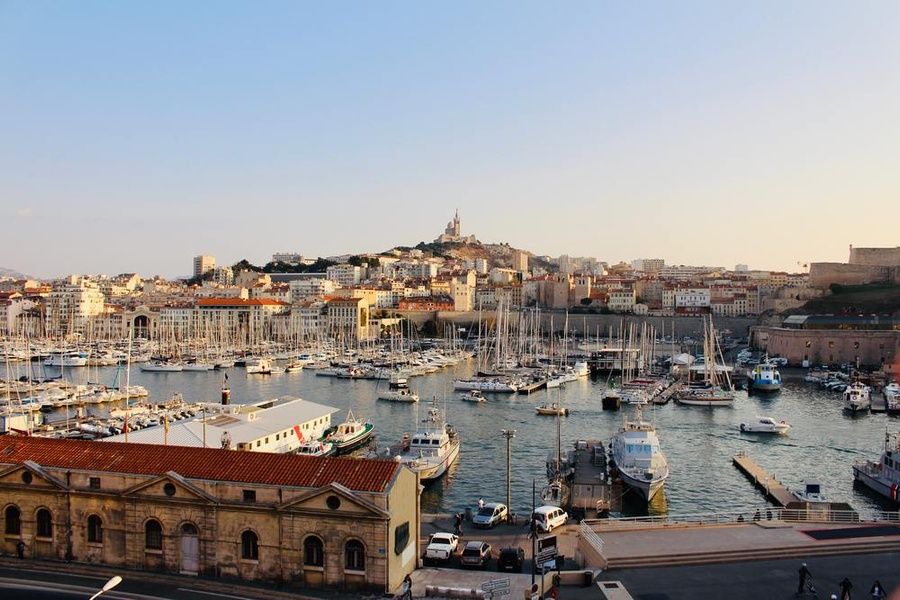 Is Marseille safe? Anthony Bourdain once noted that Marseille is a "victim of bad reputation." Many are quick to dismiss Marseille as too dangerous to visit.
But locals tell us that Marseille is safe—as long as you follow a few precautions. The second-largest city in France, Marseille offers visitors excellent cuisine, ocean views, and a fantastic mix of cultures.
It's a wonderful place to visit in France if you're looking to get off the beaten path while still enjoying a big, dynamic city.
France Travel Advisory
Before the pandemic, the US State Department assigned France a Level 2 Travel Advisory. For context, most of Western Europe also had a Level 2 travel advisory. This included places like Italy and the United Kingdom.
Because of the coronavirus, the State Department has given France a Level 3 Travel Advisory. This recommends that Americans reconsider travel.
Normally, France is safe to visit—but the pandemic has created new travel risks.
Common scams in Marseille
Although France is a safe destination, locals tell us you may encounter scammers and pickpockets—especially in big cities like Marseille. Common scams in France include:
Rigged ATMs

: If you withdraw money from an ATM, try to do so from within or directly outside a bank. ATMs in high-traffic areas might be dangerous to use.
Gold ring scam:

In this scam, someone will pretend to find a gold ring on the ground. They'll offer it to you, then demand payment as a finder's fee.
"Free" charms scam:

Basically anytime anyone approaches you with a gift—a rose, a bracelet, or anything else—be on your guard. It's likely a scam, and they will ask for money.
Pickpockets:

Be vigilant. Keep an eye on your belongings—especially when you're in a crowd. Make a copy of your passport to carry, don't flash valuables, and avoid putting your wallet in a back pocket.
Be on your guard, use common sense, and trust your instincts if something feels off. Locals note that these scams can occur throughout France, so keep them in mind whether you're traveling to Paris or Marseille.
What solo travelers in Marseille should know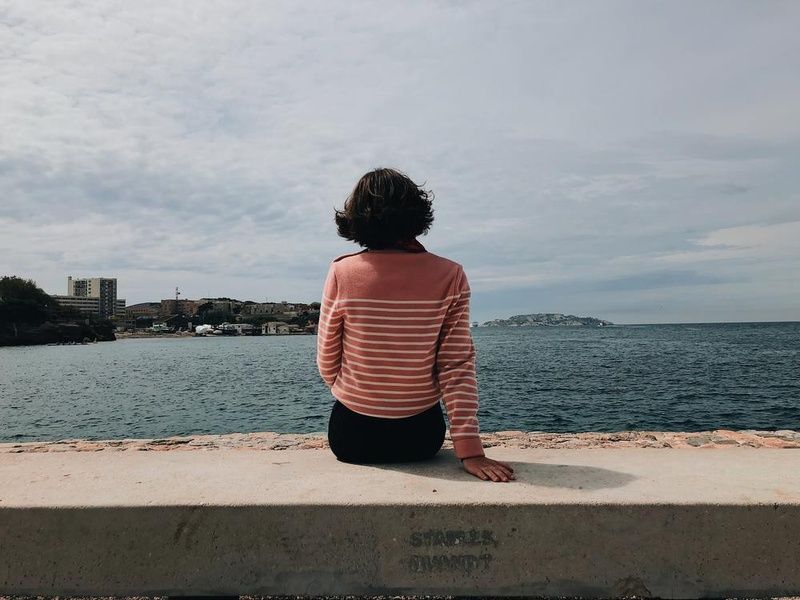 Locals in France tell us that Marseille is safe for solo travelers—but you should definitely keep some things in mind. They suggest:
Avoid taking the metro at night

. Although

transportation in France

is generally quite safe, it's often faster and safer to just call a cab.


Ignore the cat-callers. Women traveling alone might get unwanted attention from men. If this happens, ignore it—like you would at home. If you feel unsafe, duck into a store or restaurant.


Keep an eye on your drink

. If someone offers to buy you a drink, be sure you see it made.
For personalized advice on how to explore Marseille as a solo traveler, work with a local to plan your trip. It's like having a best friend in France—but you can still explore on your own.
Important French phrases
No matter where you go in France, it's good to know a few phrases. Locals tell us that these are some good ones to keep in mind:
Hello (morning):

Bonjour

Hello (evening):

Bonsoir

Thank you:

Merci

(

merci beaucoup=thank you very much

)

Please:

S'il vous plait

Excuse me, where is…

-Excusez-moi, ou se trouve…?

I would like...

Je voudrais
As a big city, Marseille is a good place to stay in France if you speak no French. People in restaurants and hotels will speak English. However, don't expect everyone you meet to speak English.
At the very least, locals recommend saying bonjour when you enter a store and si'il vous plait and merci when you order something. The effort is deeply appreciated.
Emergency numbers to know
Although it's unlikely, here are some good numbers to have on hand in case you run into trouble in France—whether you're in Marseille, Lyon, Paris, or somewhere else:
Emergency

- 112 (European emergency number like 911 in the US)

Police (24/7)

- 17

Health emergencies

- 15

US Embassy Paris

- +(33)(1) 43-12-22-22, enter zero "0" after the automated greeting.

Website -

U.S. Embassy Paris

If you work with a local to plan your trip, they'll be available via phone in case you run into any issues
--