No trip to Japan is complete without spending time in Kyoto—a city unlike any other. As one of the most historic areas in the country, even those who live in Kyoto say they don't know all of its secrets. Questions about planning your Kyoto adventure? Don't hesitate to message us with questions about Kyoto or on all things Japan!
Want to make the most out of your trip? Tap into our network of local travel planners—Heroes—who build unique, locally-curated trip plans, designed just for you. Get started.
Day 1: Explore northern Kyoto
Begin your exploration of Kyoto by heading north, and delving into the history of this sprawling city.
Kyoto's city limits extend several miles to the north, and then meet a mountainous area with dense forest. This is the perfect place to spend an afternoon exploring temples and palace hopping.
Sights to not miss include:
Kinkaku-ji: This Buddhist temple is famous for its gold leaf exterior. Commonly referred to as the "Gold Temple," this temple is officially named "Rokuon-ji."
Exploring this stunning lakeside temple and its gardens are some of the main reasons people travel to Kyoto. Kinkakuji dates back to 1397, and is a must-see when in Kyoto.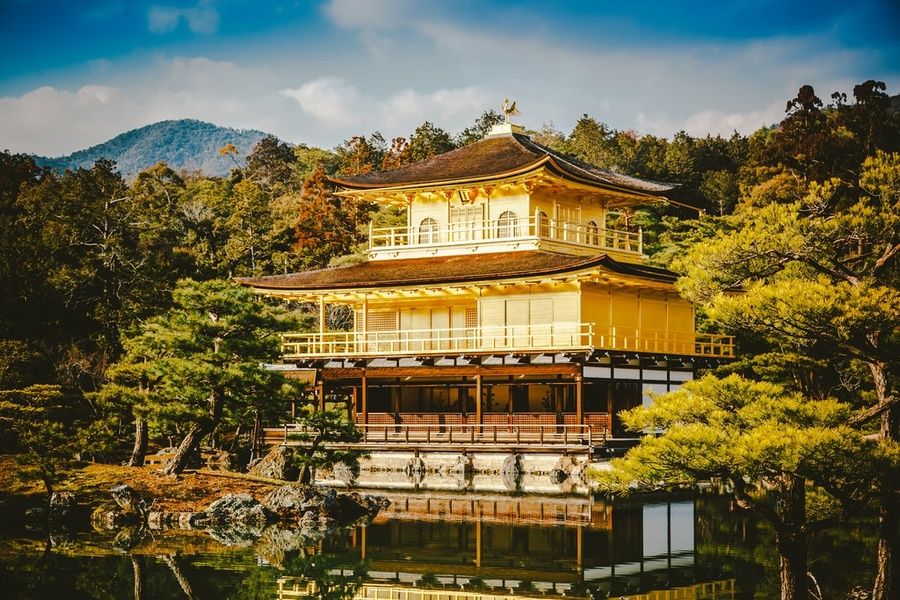 Ninnaji Temple: Another famous temple in the area, Ninnaji dates back to 888 AD. The grounds of this temple are famous for their cherry blossom trees and pristine rock gardens near the Goten.
Ryoanji Temple: Near Ninnaji is the Ryoanji Temple, also famous for its rock and pond gardens. Ryoanji's large zen rock garden is the most famous rock garden in Japan, and features 15 rocks laid out in small groups on patches of moss.
Daitoku-ji: Located closer to central Kyoto, Daitoku-ji is a temple complex that contains over twenty temples and many gardens. This complex is associated with the art of tea ceremonies.
If you have the time, other popular sights in the area include Genkoan Temple and the Kyoto Imperial Palace. To ensure you see all of the best sights, ask one of our local travel experts what their favorite temples are in Northern Kyoto.
Day 2: See Southern and Central Kyoto
Start in the south on the morning of day two, and slowly work your way back up to Central Kyoto.
The first stop on your journey should be the famous Fushimi Inari Shrine, one of the most photographed places in all of Japan. Fushimi Inari sits at the base of a mountain and is known for its thousands of vermilion torii gates, which wind up a mountainous trail behind the main buildings of the shrine.
Nearby, the Tō-ji Temple is a Buddhist temple that dates back to 796. The temple is most famous for its Edo-period five story pagoda, which is the tallest wooden tower in Japan. This pagoda is the symbol of Kyoto.
Next, head to the Higashiyama District, one of Kyoto's best preserved historic districts. Be sure to explore Kiyomizudera Temple, a UNESCO World Heritage site that hovers above the neighborhood.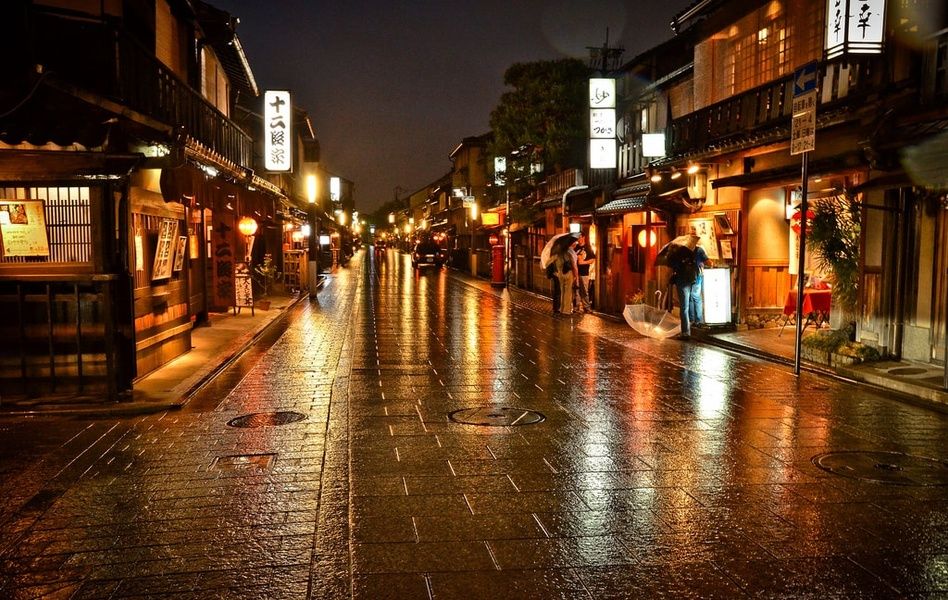 A favorite aspect of the temple is its wooden stage that juts out over the hillside, providing a view of cherry and maple trees, as well as Kyoto in the distance.
In the early evening, visit Pontocho Alley, close to the Kamo-gawa River. This street is lined with traditional shops and restaurants, and no cars or modern buildings are permitted. For many, this is one of the most beautiful and traditional areas in all of Kyoto. There are many restaurants and clubs that are popular with locals on this street.
Finally, after dark, walk through nearby Gion, where you will have the chance to spot a Geisha running to an appointment.
Day 3: Take a dear day trip to Nara
Break up your week in Kyoto by taking a day trip to the nearby town of Nara.
Nara is just one hour by train from Kyoto, and is another popular tourist destination. As the original capital of Japan, Nara is filled with temples and historical sights that provide a look into ancient Japan.
Two of the popular temples for visitors in Nara include Tōdai-ji and Hōryū-ji. Many people who visit Nara suffer from "temple fatigue," the common ailment resulting from seeing too many temples in one day. The best way to ensure you see the best sights, but don't get exhausted, is to have one of our Heroes plan your trip. Our locals on the ground in Japan will give you all of the best insider tips, and ensure you have a balanced itinerary.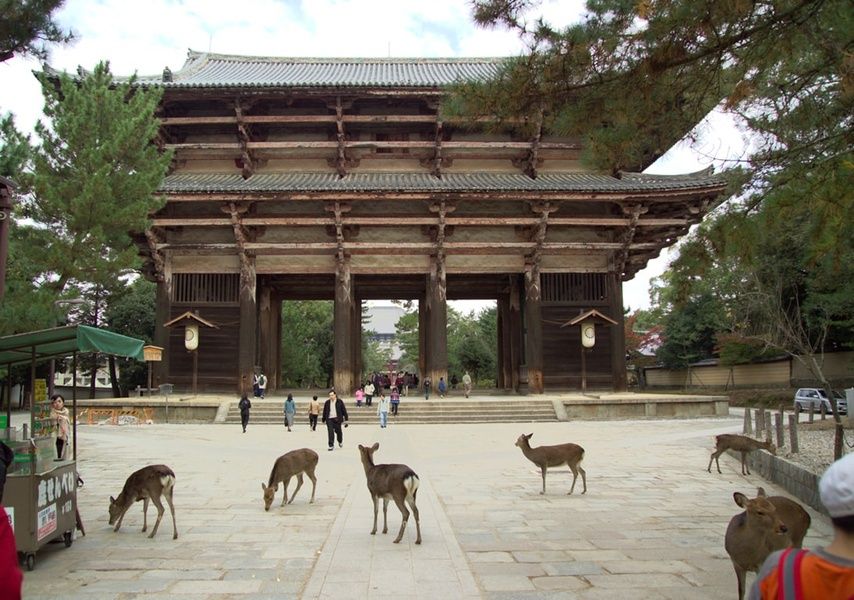 Those famous pictures of travelers in Japan petting deer? Those were taken in Nara. Some of Nara's most famous residents are the city's bizarrely friendly deer.
Including eight UNESCO World Heritage Sites, there are plenty of things to do and see in this city, including a large collection of parks and forests. During cherry blossom season, be sure to explore the nearby Mount Yoshino.
Day 4: Experience eastern Kyoto
Head back to Kyoto to explore the central and eastern parts of town.
Begin with a visit to the Nijō Castle, just a few feet from the Nijojo-mae Station on the Tōzai Line. This fortified castle was built in 1679 and consists of multiple buildings, gardens, and even the ruins of another castle. Must see areas include the Ninomaru Palace, ponds, and the inner moat.
Take a short walk to the scenic Okazaki Canal, which is famous for its boat races, and cherry blossoms in the spring. From there you can take the 市営204甲 bus to Ginkakuji Temple. Ginkakuji is known as the "Silver Pavilion," juxtaposing the famous "Golden Pavilion," which is located in North Kyoto.
Ginkakuji is not really silver, but was named such to contrast with the Golden Pavilion. Some say that moonlight reflecting on the building's dark paint is what gives it its namesake silvery appearance. The building was originally the retirement villa of the shogun, but was later converted into a temple.
Ginkakuji is the trailhead for the famous "Philosopher's path," a two-kilometer path that runs along a small canal in Eastern Kyoto.
Nishida Kitaro, a very famous Japanese philosopher, would meditate daily as he walked along the canal to Kyoto University. Along the path are many restaurants, shops, temples, and tiny alleys to explore.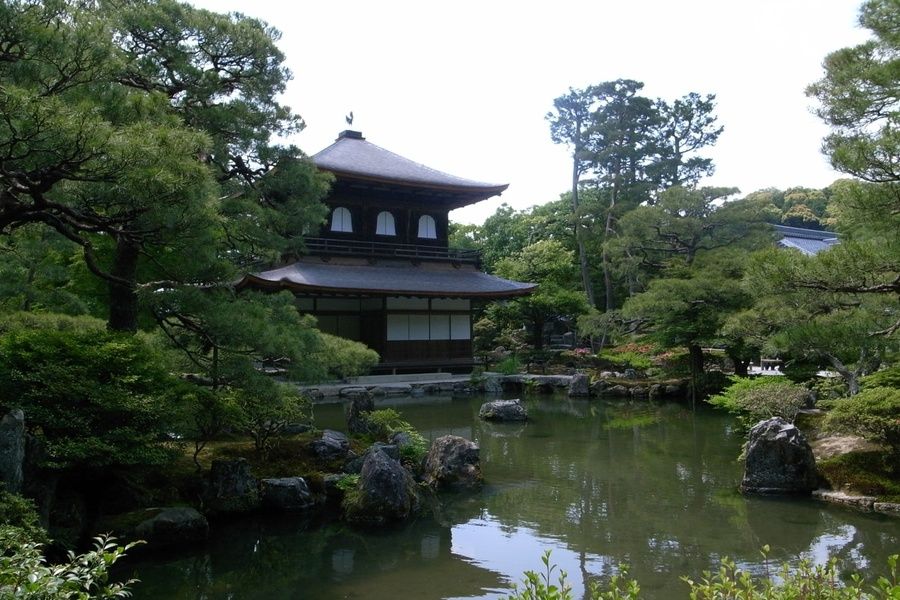 The path ends in the Nanzenji neighborhood, where there are other sights to see, such as the National Museum of Modern Art or the Kyoto Zoo.
Another interesting temple in the area (though further south) is Sanjūsangen-dō, which is called the "Temple of 1000 Buddhas." This temple holds 1,001 life-sized statues of the goddess Kannon.
Day 5: Become royalty in Hijemi Castle
Just 60-90 minutes from Kyoto is the intricate and expansive castle of Himeji. Containing 83 buildings, construction on this massive castle began in 1333. Himeji is known as one of the oldest and best preserved castles in all of Japan—and it is only a short ride from Kyoto!
The surrounding area is known for producing different Japanese food and drinks. Keep your eyes peeled for candy, sake, and Yuzu Fruit when shopping. Many local brands will have tasting rooms where you can try samples.
Most visitors say that spring and winter are the best times to visit. The grounds boast a large collection of cherry blossoms in the spring, and there is no experience like seeing this castle covered in snow.
Day 6: Bask in the nature of Arashiyama
Arashiyama is another "can't miss" area in Kyoto. Located west of the city, this mountainous region is full of natural parks and historic landmarks. These mountains make up the famous backdrop of Kyoto.
One of the most photographed areas in Kyoto is the "Bamboo Grove," a bamboo forest located in Arashiyama. Visitors love to walk through this area, admire the trees, and take a lot of pictures.
For a view of the entire area, check out the famous Togetsukyo "Moon Crossing" Bridge. This bridge is located in the center of the valley and provides a panoramic view of the surrounding mountains.
As an expansive district, it is easy to spend an entire day in this area. There are many temples and shrines to see, as well as the popular "Monkey Park," located near the Togetsukyo Bridge.
At the Monkey Park, visitors have the chance to complete a small hike up to an area where hundreds of monkeys roam freely. Visitors love to interact with the monkeys, and take tons of pictures—just remember, they are wild animals and unpredictable in their behavior!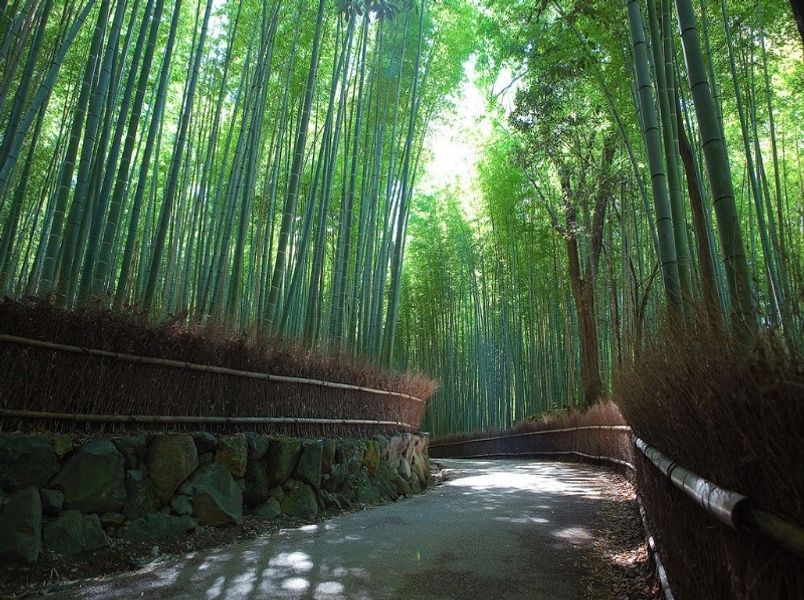 Day: Enter and eat Kobe
Another city just a short train ride away from Kyoto is Kobe. Although Kobe is large like Tokyo, it will give you a completely different view of "city life" in Japan. Kobe is a more manageable size, and far less touristy.
Kobe is known for its famed "Kobe beef," which is an expensive (and delicious) marbled meat. However, the city is much more than that, and many consider it to be one of the most overlooked places for travelers in Japan.
Kobe's off-the-beaten-path charm and plethora of delicious restaurants make it a favorite of everyone who makes the visit. Kobe is a little over an hour from Kyoto by train. There is also a bullet train that can get to Kobe in 30 minutes, and is covered by the JR pass.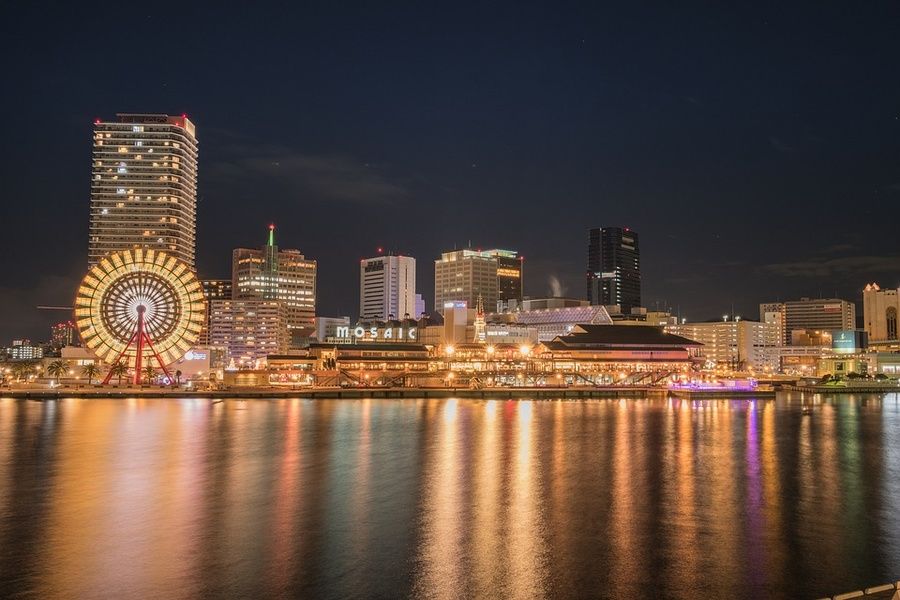 Kobe is a great place to get lost and see where the city takes you. You will surely find a hidden cafe or boutique. It is also a great place to people watch, as most of the residents are living their daily life, and pay no attention to tourists.
Some popular sights include:
Rokko-Arima Ropeway: A scenic cable car that takes passengers over Mt. Rokko—a very beautiful and dramatic ride, filled with natural beauty.
Earthquake Memorial Park: A park honoring the hardships and trauma caused by the 1995 Kobe earthquake. The area of the park was never repaired and is a reminder of the level of devastation the city underwent after the earthquake. There is also an earthquake museum.
City Look Bus: Buy a ticket for this bus at the train station, and use it to ride around the city all day.
Ready to plan your trip to Kyoto? Let ViaHero help! And before your trip, make sure to check out: