As the only tropical rainforest in the United States (the only one!!) El Yunque is the crown jewel among Puerto Rico's natural gems. But what makes it so special? Why is it so awesome? What do you need to know before visiting? To answer these questions (and many more), check out this El Yunque FAQ—it'll cover everything you need to know about Puerto Rico's amazing rainforest.
To learn more about El Yunque—and Puerto Rico's other amazing natural gems —connect with someone who actually lives in Puerto Rico. They'll answer all your questions, design a custom itinerary based on your interests, and let you in on everything you need to know. Why see Puerto Rico like a tourist when you could see it like a local? Learn more.
Q: First off: what is El Yunque?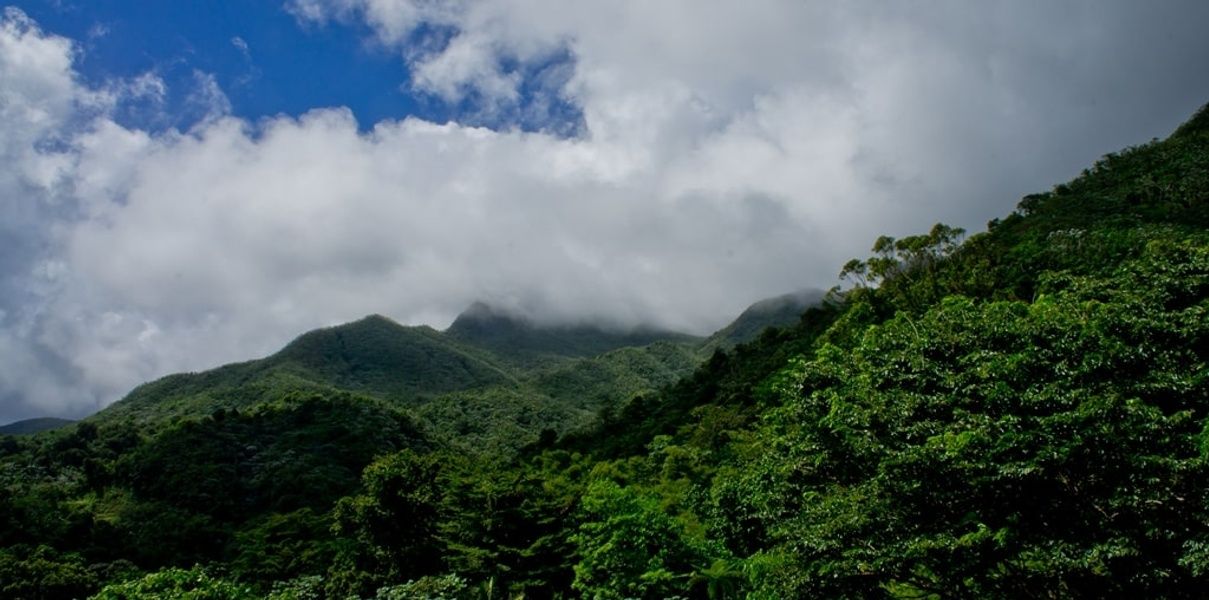 A: If you've been doing research to plan a trip to Puerto Rico, you probably know this already—but El Yunque is an incredible tropical rainforest in the heart of Puerto Rico. It stretches 29,000 acres across the island and is packed with a stunning diversity of plant life, animals, and birds. Originally, the grand forest was considered a holy site by Puerto Rico's native Taino people.
Q: What makes El Yunque so special?
A: El Yunque is the only tropical rainforest in the United States. It's home to an insane diversity of flora and fauna not found anywhere else, including numerous endangered species. Basically, it's an incredible and unique nature site that you don't want to miss.
Q: Where is it?
A: El Yunque is on the eastern side of the island. It's one of the best things to do if you're staying in San Juan—the rainforest is less than an hour away.
Pro tip: Ask a local about the best ways to get to and from this awesome Puerto Rico attraction.
Q: What if I'm not staying in San Juan?
A: El Yunque is still totally accessible even if you aren't in San Juan. Puerto Rico is the size of Connecticut—so everything is accessible! Still, it'll require a bit more advance planning. From Ponce, the rainforest is about two hours by car. From Rincon (on the other side of the island) it's more like three. The drive is worth it: exploring El Yunque is definitely one of the best things to do in Puerto Rico.
Q: How do people get to El Yunque?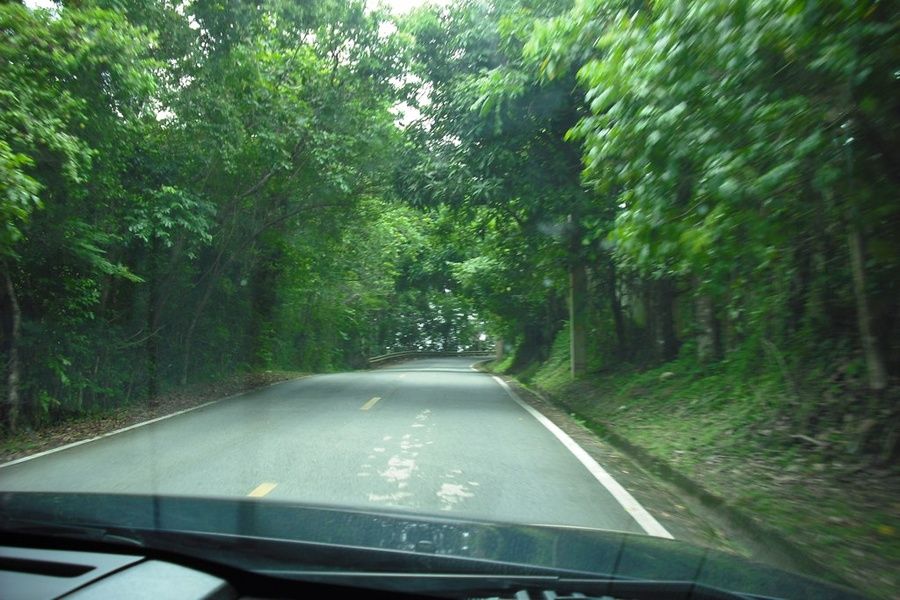 A: The only way to get to El Yunque is by car. You can do this by renting a car, Ubering, or arranging something through a tour company (some hotels offer this). As you plan your trip to Puerto Rico, keep in mind that local trip planners can help with logistics like this!
Q: Can I visit El Yunque on my own?
A: Absolutely. Solo travelers in Puerto Rico love El Yunque. But you may want to get some local advice before doing so. Connect with someone in PR who knows (and loves) the best hiking trails. They can also recommend other great island hikes, and give advice on the best ways to get there.
Q: What can I do at El Yunque?
A: SO MUCH. People love to hike through El Yunque—you can find a myriad of awesome trails which bring visitors through rainforest's most gorgeous spots. People also love to birdwatch and keep an eye out for rare animals.
Q: What kind of animals live in El Yunque?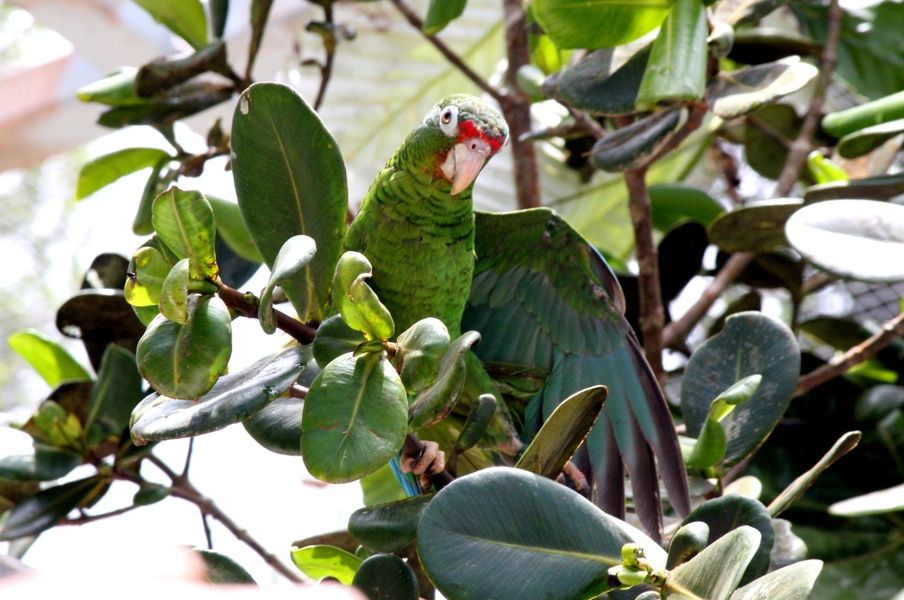 A: El Yunque is full of amazing wildlife—including many endangered species. Watch the branches for the rare, bright-green Puerto Rican parrot, and keep an eye out for coqui frogs that may scramble up the nearby trees. Coqui frogs, plentiful in the rainforest, are actually considered a national symbol of Puerto Rico.
Pro tip: Local legend claims these frogs rain from the trees—this isn't exactly true, but coqui frogs do sometimes leap from great heights avoid predators, and coast gently to the ground.
Q: Are there waterfalls in El Yunque?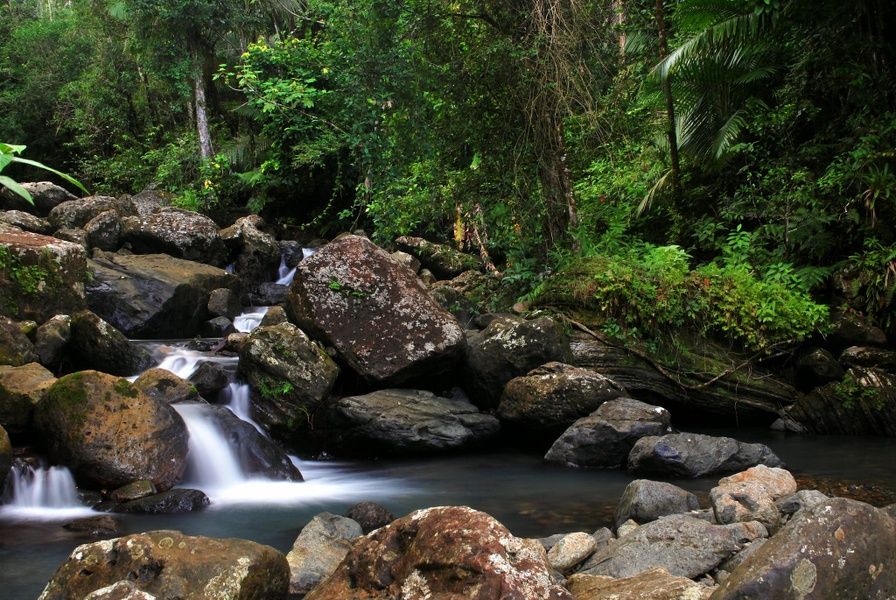 A: Absolutely—El Yunque has several incredibly beautiful waterfalls. La Mina and La Coca waterfalls are consistent favorites—but check with your local to see if they're currently accessible via trails.
Q: Is El Yunque free to visit?
A: El Yunque is free to visit—it's one of the many free things to do in and around San Juan. However, unless you rent a car, you will have to pay for an Uber. We get that planning a trip to Puerto Rico can be stressful—so it's nice to know about all those free activities (and there are a lot!).
Pro tip: Some people choose to pay park rangers for guided tours—usually for around $5.
Q: How much time do people spend there?
A: How much time you spend at El Yunque depends on what you want to do there. Serious hikers could spend an entire day exploring this incredible rainforest—others may want to walk a mile to one of the waterfalls, and then turn around. Basically, it's up to you!
Q: Is El Yunque safe after Hurricane Maria?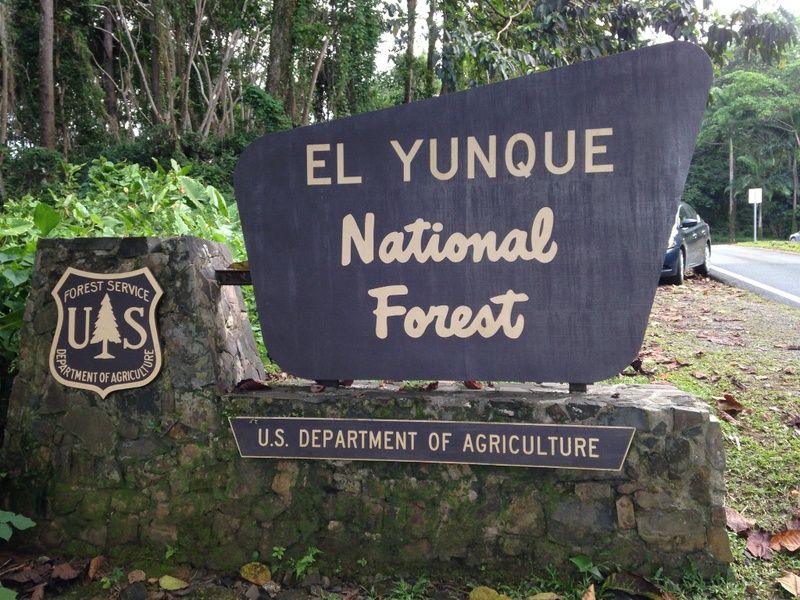 A: Yes, all of Puerto Rico is safe to visit post-Maria—and so is El Yunque. The US Forest Service has worked hard to clear and rebuild trails to make them safe and easy to navigate for visitors.
Q: Anything else I need to know about El Yunque?
A: Only that the forest opens at 7:30 am and closes at 6:30 pm—and that it's absolutely one of the most beautiful places to visit in Puerto Rico. Other logistics info can be found here—including which trails are currently closed. Otherwise, just have fun!
*Bonus*: Guanica: Puerto Rico's Dry Forest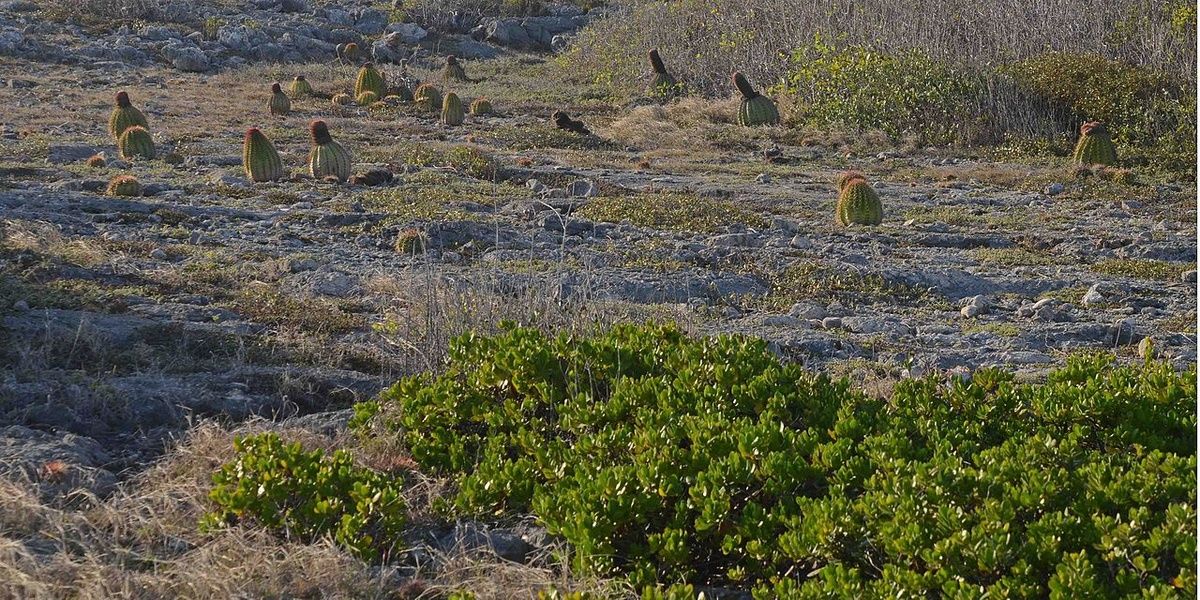 For an experience in the complete opposite direction, check out Guanica State Forest, Puerto Rico's dry forest. Although quite dry (obviously) Guanica is no desert. Rather, the plant life here has adapted to flourish under arid conditions. It's an incredible thing to explore—just be sure to pack plenty of sunscreen and water!
--
Now that you know more about El Yunque, you're ready to explore this awesome Puerto Rico rainforest. For even more island insight—for El Yunque and beyond—connect with a Puerto Rican local. They'll take you beyond the guidebooks by designing a custom itinerary based on your interests, budget, and travel style. Basically, it's like having a best friend in Puerto Rico. Questions? Send us a message!