ViaHero · Updated August 30, 2019
Puerto Rico is full of incredible things to do. But with so many activities—running with wild horses, eating freshly-caught seafood, exploring colonial towns—it can be hard to pick. Rest easy, travelers. This is our 2019 guide to the 40 amazing things to do in Puerto Rico.

For even *more* things to do, talk to someone who actually lives in Puerto Rico. Not only can they design a custom itinerary based on your interests, but they're full of suggestions and ideas to make you feel like a local (not a tourist).
#1: Run with wild horses on Vieques's black sand beaches
Want to see baby horses frolicking on a black sand beach? With over 2,000 wild horses roaming Vieques, a trip to this island is your chance. A small island off the eastern coast of Puerto Rico proper, it's also home to the amazing bioluminescent Mosquito Bay (which we'll talk about below). The island is easily accessible by ferry or plane from Puerto Rico proper; while was hit hard by Hurricane Maria, it is now safe completely for travel.
#2: 
Eat up Santurce's incredible food truck scene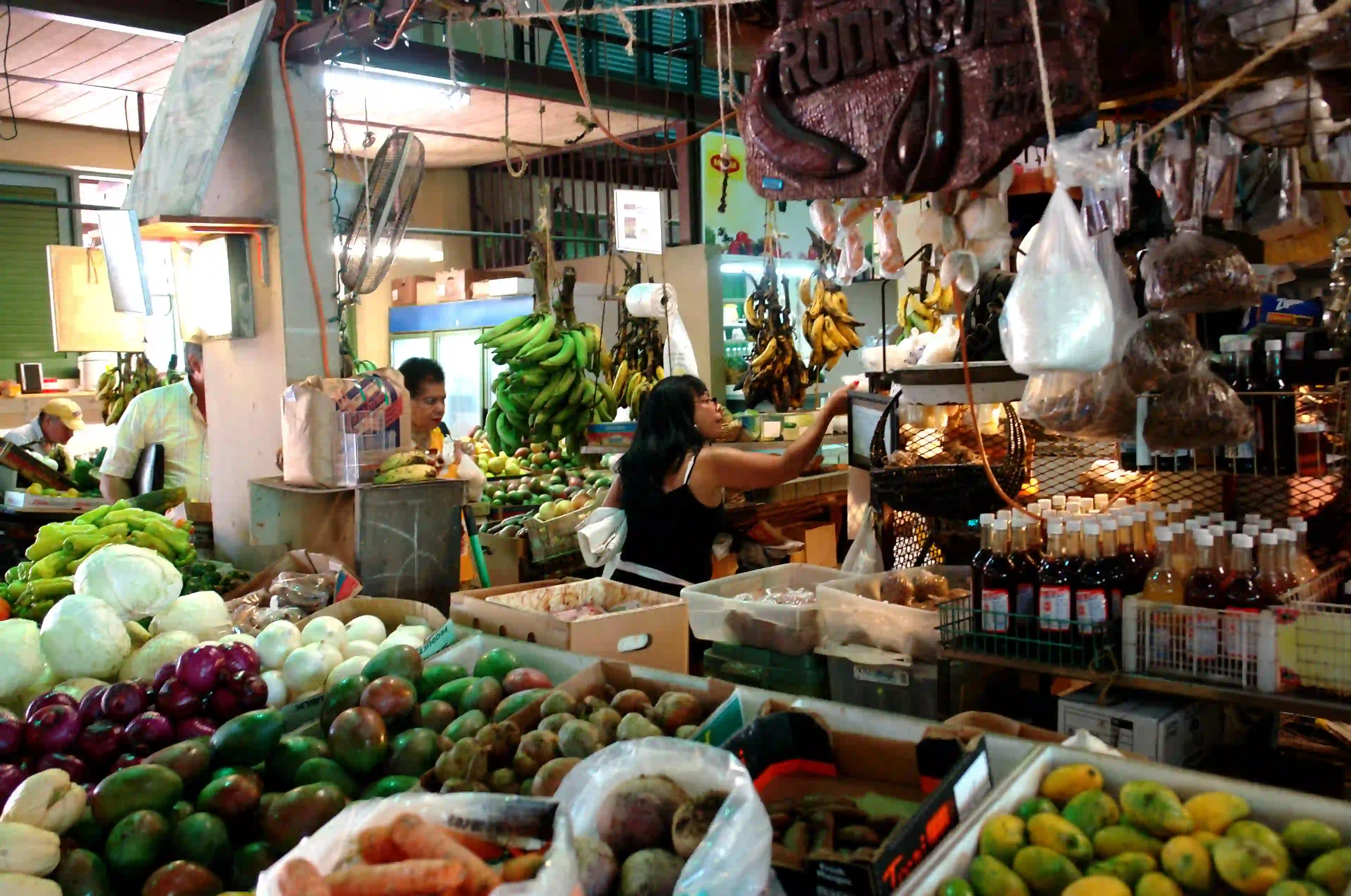 Brooklyn's hipster twin, Santurce is San Juan's up-and-coming artistic neighborhood—and no artsy hotspot would be complete without food trucks. In the Miramar Food Truck Park (open daily from noon–11 PM), try awesome fusion dishes like Peruvian ceviche at the Peru Rico Food Truck or fried cheese rolls at Que Toston.
#3: Kayak magical Mosquito Bay 
After dark, the waters of Mosquito Bay light up in brilliant electric blues thanks to the millions of microscopic, bioluminescent critters the call the lagoon home. Mosquito Bay is located on the eastern island of Vieques Island. Have a local trip planner set up a kayaking trip for you after dark—it's truly magical.
#4:
Dive through Spanish shipwrecks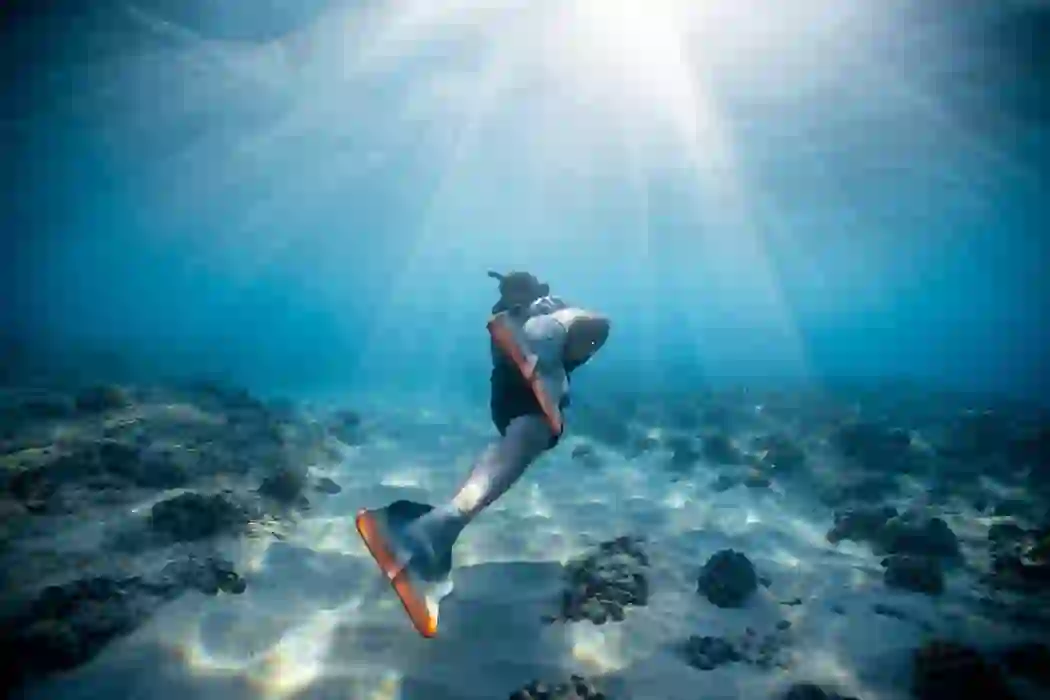 Puerto Rico is known for its stunningly blue waters, but even more amazing treasures lie beneath the surface. To snorkel past shipwrecks that date all the way from the 1500s, head over to Vieques or Rincon. You can also scuba dive if you're certified; either way, ask your Puerto Rican trip planner to arrange a shipwreck dive.
#5: Pop around in Ponce, Puerto Rico's "Jewel of the South"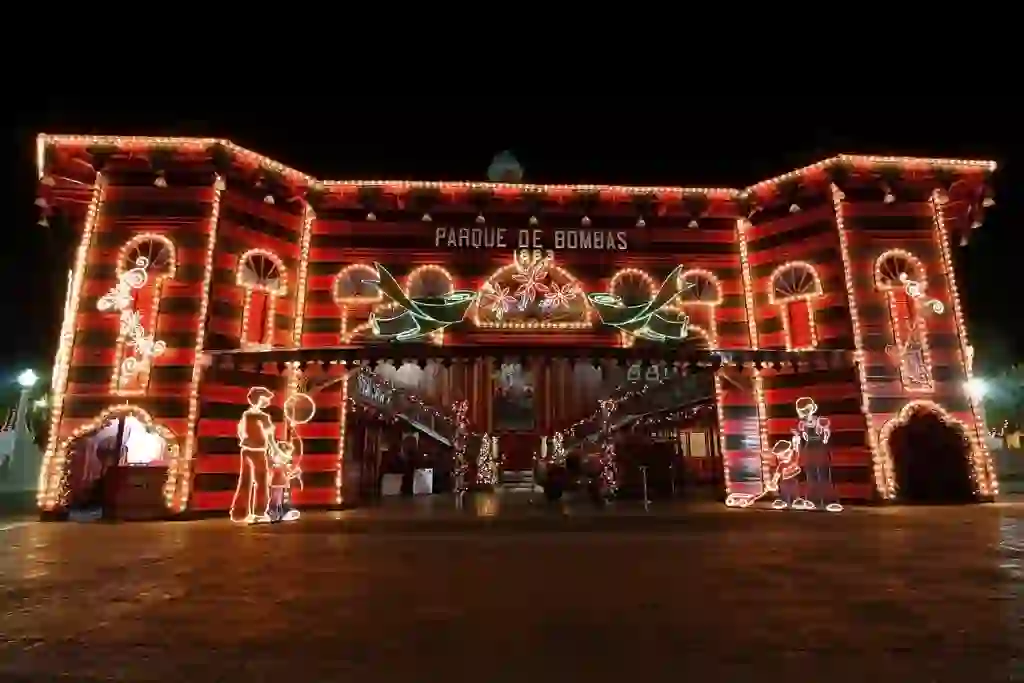 Located on Puerto Rico's southwestern coast, the city of Ponce is full of unique architectural gems and acclaimed museums. Don't miss the Parque de Bombas firehouse, the Hacienda Buena Vista Museum, or the city's beloved boardwalk, Tablado La Guancha. Ponce is also a great home base for day trips, as there are tons of unique places to visit within an hour radius.
#6: Wave hello to the monkeys living on Cayo Santiago (Monkey Island)
Home to hundreds of macaque monkeys, Cayo Santiago is just off Puerto Rico's eastern coast. Since the island is monkeys-only, you'll need to take a boat or snorkel past the island to see these fluffy creatures in person. Have your travel planner fit an excursion here into your custom itinerary.
#7: Stroll through colorful Old San Juan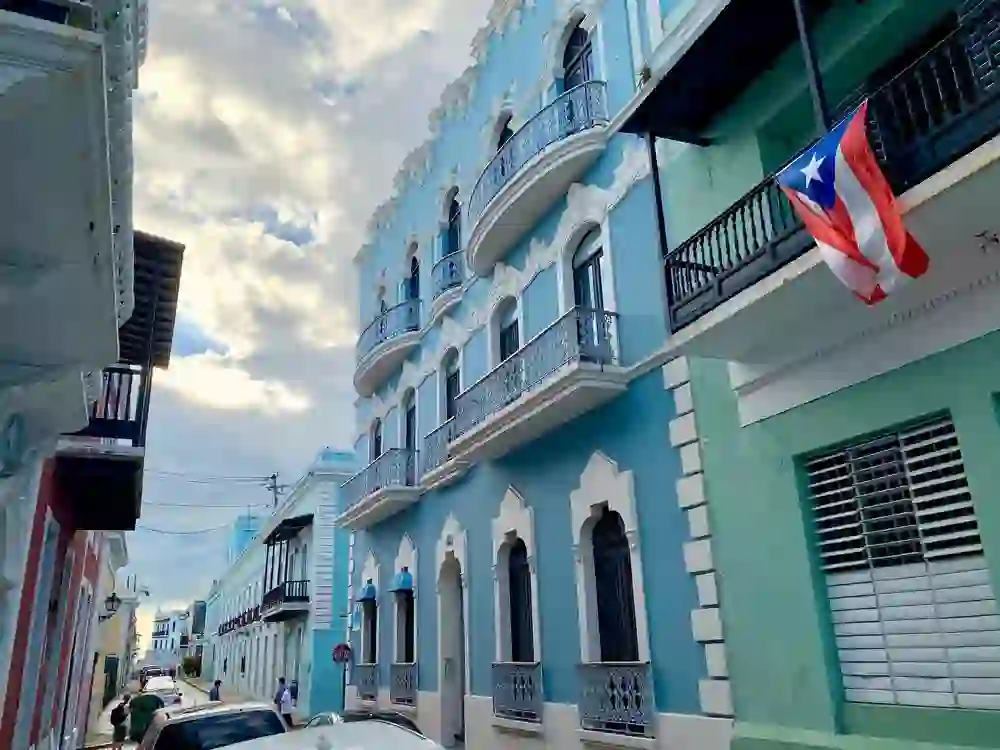 No Puerto Rican adventure is complete without a day spent visiting Old San Juan. Beautiful and historical, Old San Juan is packed with some of Puerto Rico's coolest tourist attractions like El Morro and San Felipe, as well as tons of hidden gems.  
#8: 
Discover unique hikes in Puerto Rico's "dry forest"
Basically a desert next to the ocean, Bosque Estatal de Guanica is filled with beaches and cacti-covered cliffs. The dry forest is great for beach biking and hikes next to stunning Caribbean views. Since this southern forest is just a 40-minute drive from Ponce, it makes for an unforgettable day trip.
#9:
Get caffeinated in Puerto Rico's Coffee Zone
A group of coffee plantations in the western mountains of Toro Negro, exploring the Coffee Zone is a great way to see Puerto Rico's sights while diving into a tasty part of the island's cuisine. With picturesque backgrounds, coffee plantations like Hacienda Tres Angeles belong at the top of any coffee lover's Puerto Rico itinerary.
#10:
Surf with sea turtles in Rincon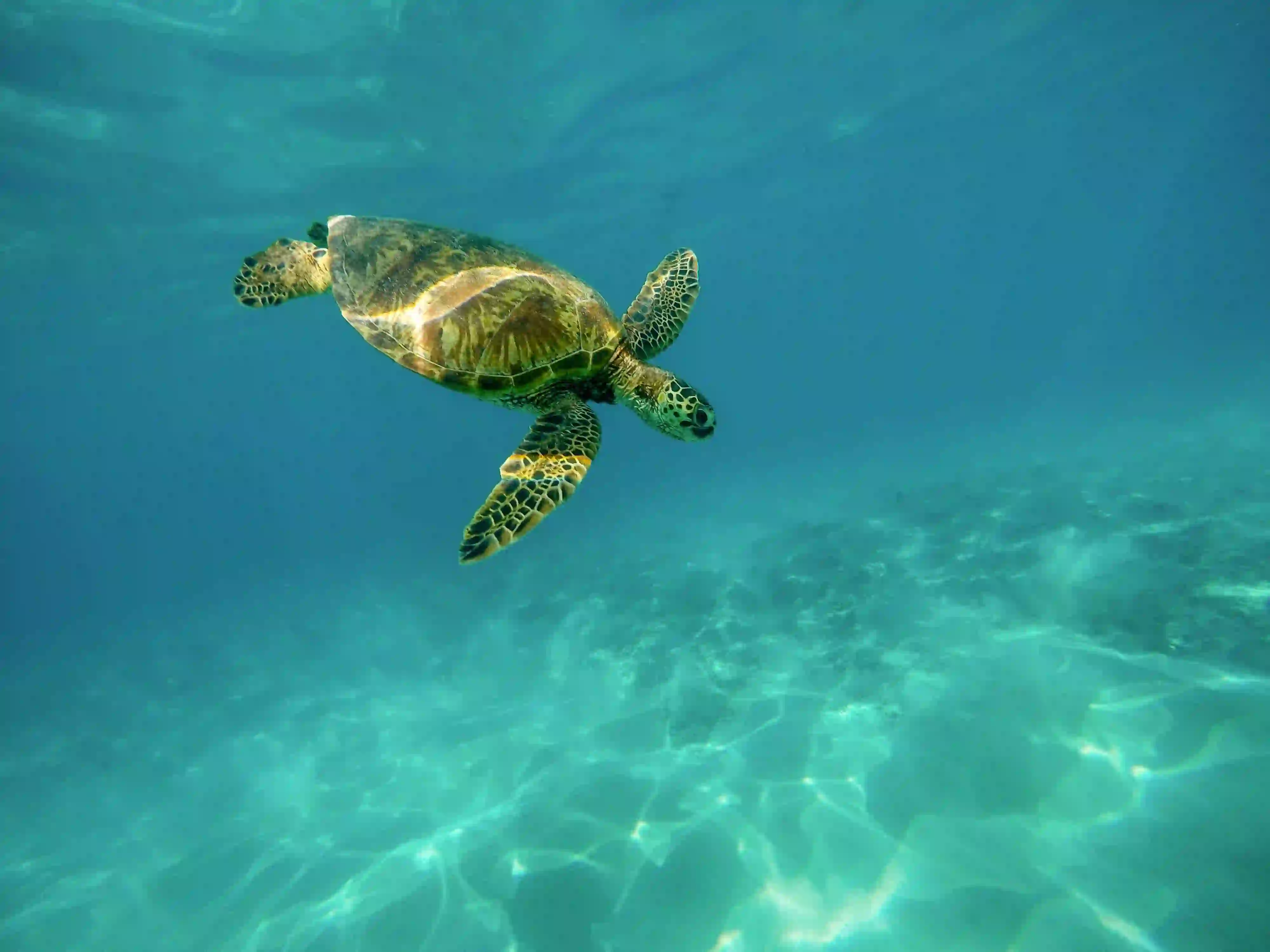 Located on Puerto Rico's western coast, Rincon is a magnet for leatherback sea turtles. You can easily have a local book you a custom turtle tour, where you'll snorkel, swim, or scuba dive next to these gentle giants. If you're traveling to Puerto Rico in the springtime, organize your vacation package around turtle nesting season (April–June).
Pro tip: If you surf, you're in luck—Rincon is known as the best surf spot in the Caribbean.
#11:
Explore Castillo San Felipe del Morro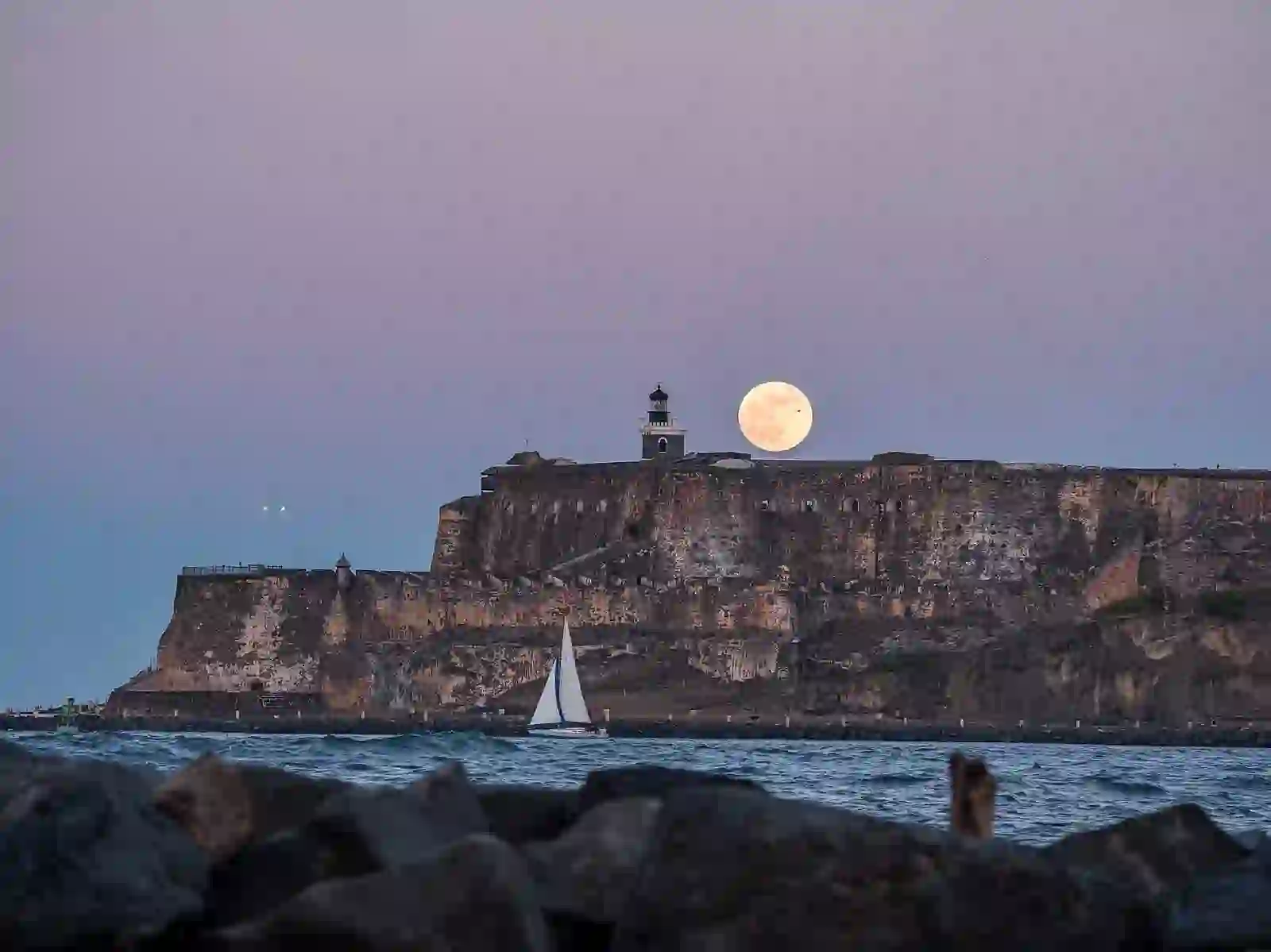 Castillo San Felipe del Morro (they don't kid around with names here) was built by the Spanish in the 1500s to protect San Juan. Since the fort is open daily from 9–6, you'll have plenty of time for incredible pictures on the castle walls. For a local experience, try kite-flying with families on the fort battlegrounds.
#12:
Cool off at El Charco Azul swimming hole
A seemingly bottomless blue lake in eastern Puerto Rico, El Charco Azul is a favorite local spot for cooling off in the jungle with the locals. A great half-day trip, El Charco Azul is accessible via a short, clear jungle path. Since few tourists know of El Charco Azul, you'll likely have this off-the-beaten-path Puerto Rico attraction all to yourself.
#13:
Treat yourself to incredible pork dishes along the Ruta de Lechon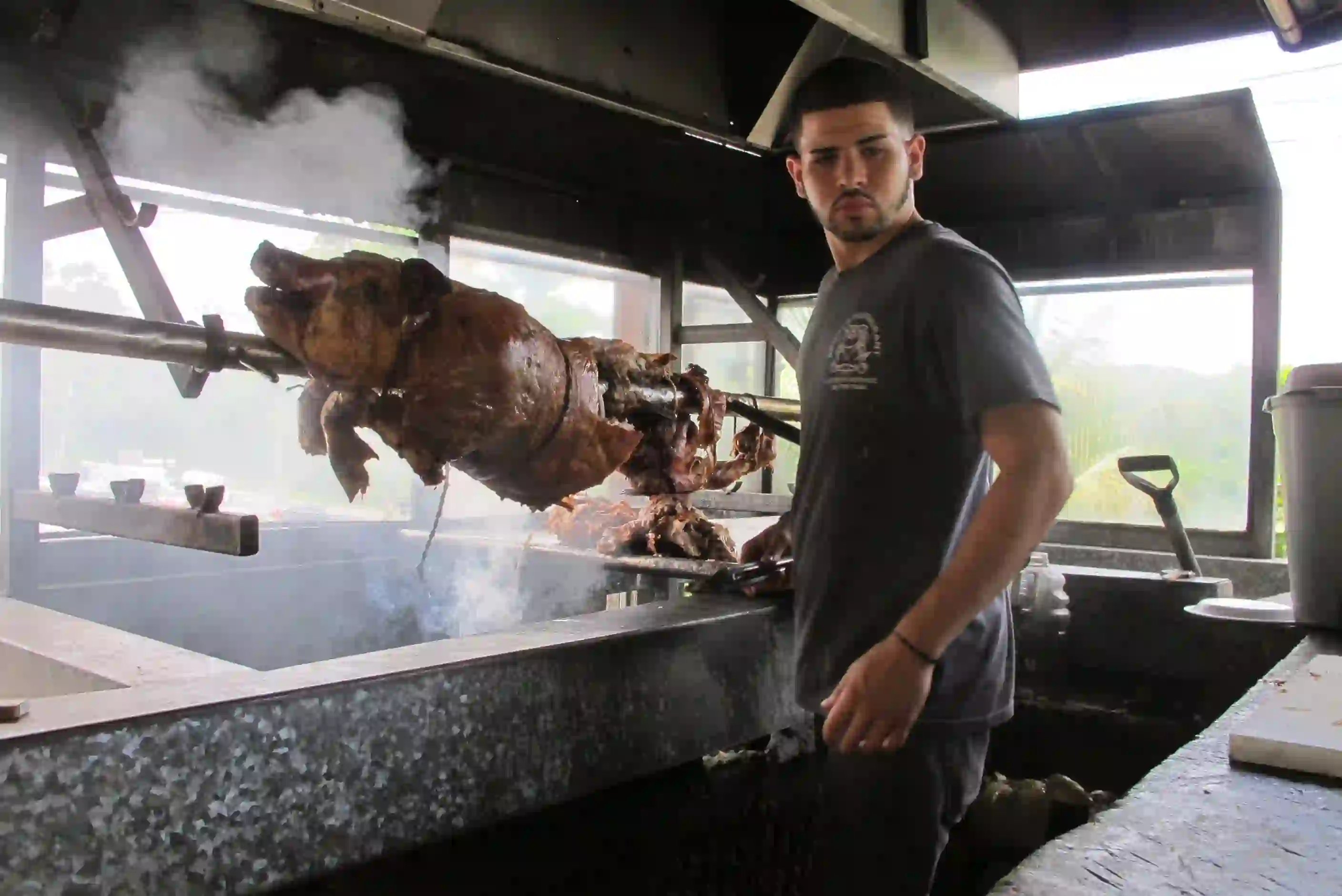 Just an hour south of San Juan, La Ruta de Lechon ("The Pork Highway") is an actual stretch of highway just off Route 184. What makes it special? It's packed with roadside restaurants that specialize in slow-roasted pig—almost always accompanied by cheap beer, live music, and plenty of dancing. Just be warned: you'll probably want to rent a car for this one.
#14: Scan the trees for parrots in El Yunque Rainforest
The only tropical rainforest in the US, El Yunque is both an unparalleled hiking spot and home to the endangered Amazon parrot. Keep an eye out for the parrot's bright red and green plumage, especially around the forest's largest trees where the parrots make their nests.
#15: See the pre-Columbian carvings in Cueva del Indio
Nestled next to crashing ocean waves, Cueva del Indio is an ancient cave covered in petroglyphs from Puerto Rico's Taino Indians. For $5, you can climb a wooden ladder into the cave's depths. Since Cueva del Indio is close to Arecibo, it's easy to make a combined day trip with La Cueva Ventana.
#16: Live large in a seaside villa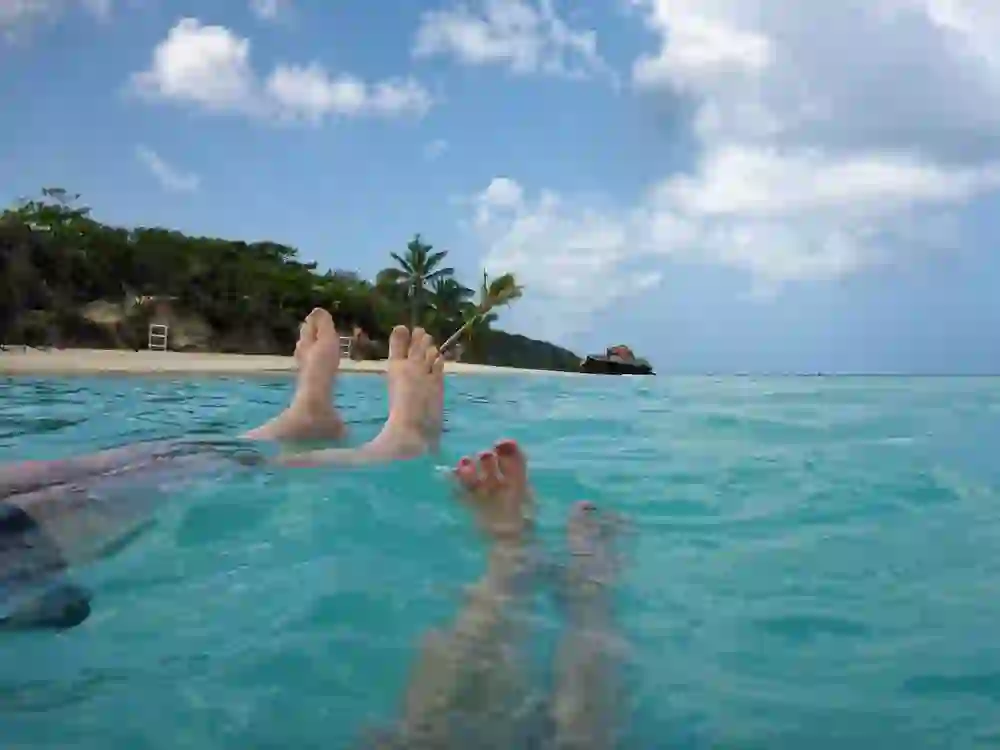 Going for secluded seaside vibes? Locally-owned villas in Rincon, Ensenada, and Puntas are all great options for experiencing Puerto Rico. To stay a few days with incredible, uncrowded Caribbean views, check out villas on VRBO—they typically go for just $50–$90 a night.
#17: Venture through the Humacao Nature Preserve
An ecotourism must-do, the Humacao Nature Preserve is full of iguana colonies and coquis. Free and open to the public, the preserve also features drastically different ecosystems, like swamps, lagoons, and beaches, and mangroves—there's seriously something for every traveler here. It was damaged in the storm but has since reopened; for more information on hurricane recovery, check out this Puerto Rico tourism update.
#18: Salivate over street food in Piñones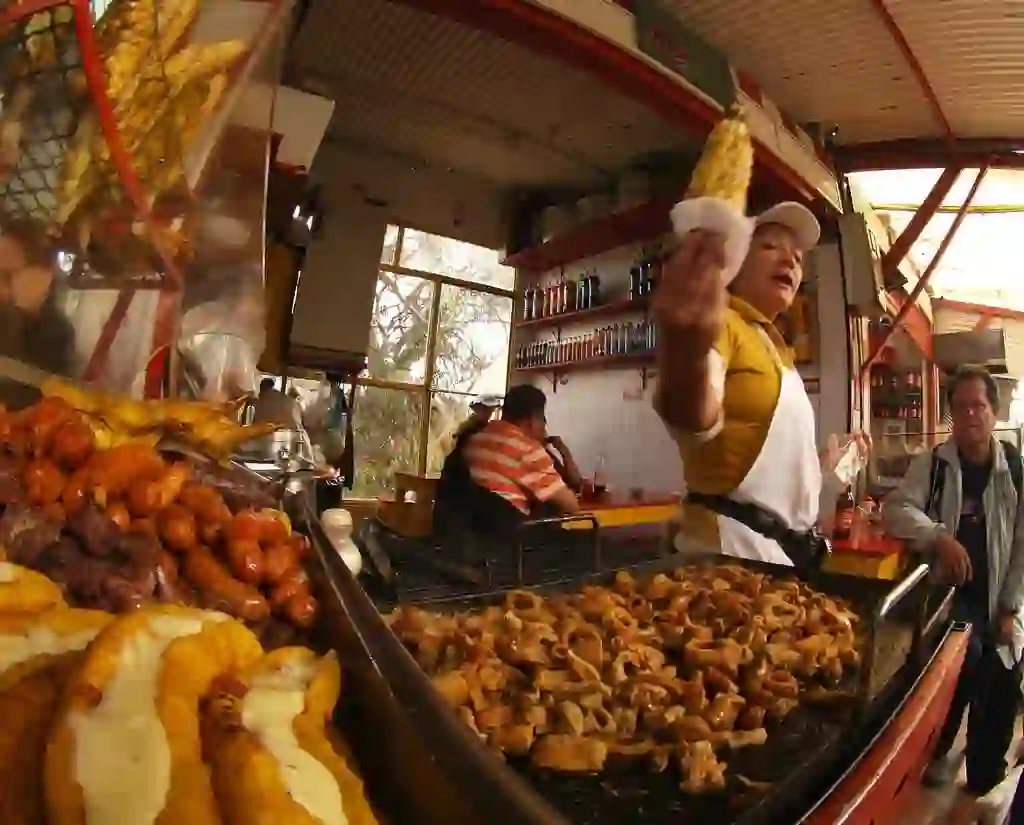 A quick drive from San Juan, Piñones is a small beachside town where street food is an art. Buy some fried treats like empanadas, bacalaito, and alcapurrias—then picnic on the beach or walk the boardwalk with some local friends. Although Puerto Rico is totally safe, make sure to head out after sunset when parts of Piñones get a little sketchy.
#19: Dazzle your senses at the beachside cliffs in Isabela
Only 20 minutes from the northwestern tip of Puerto Rico, the coastal town of Isabela boasts massive, surreal cliffs and rock formations. Dive into spots unknown by most tourists, like the abandoned Guajataca Railroad Tunnel or the pit cave of Pozo de Jacinto, both of which lead to white-sand beaches.
#20: Fall in love with colonial San German
San German is a smaller, more manageable version of San Juan, but don't let its size fool you—San German's cobblestone streets and colonial-era churches will melt your heart just as well. The best way to tour San German is on foot since the city's 200 historic sites are within 30 minutes of each other. The city isn't often visited by travelers, so make sure to get some local recommendations before visiting.
#21: Relax in a rainforest treehouse

For the most unique place to stay in Puerto Rico, spend the night in your own jungle treehouse. You can find rustic treehouses like the Treehouse of Life in western Rosario and the eclectic El Yunque View Treehouse on Airbnb. Or, go a more glamorous route at Yuquiyu Farms for $100–$250 a night.
#22: Zoom around Puerto Rico's outer islands by helicopter 
There are tons of ways to tour Puerto Rico—but seeing it from above is one of the best. Ask a travel expert about helicopter charters that leave from San Juan to secluded beaches in Vieques or Culebra Island.
#23:
Experience the unparalleled beauty of beaches in Culebra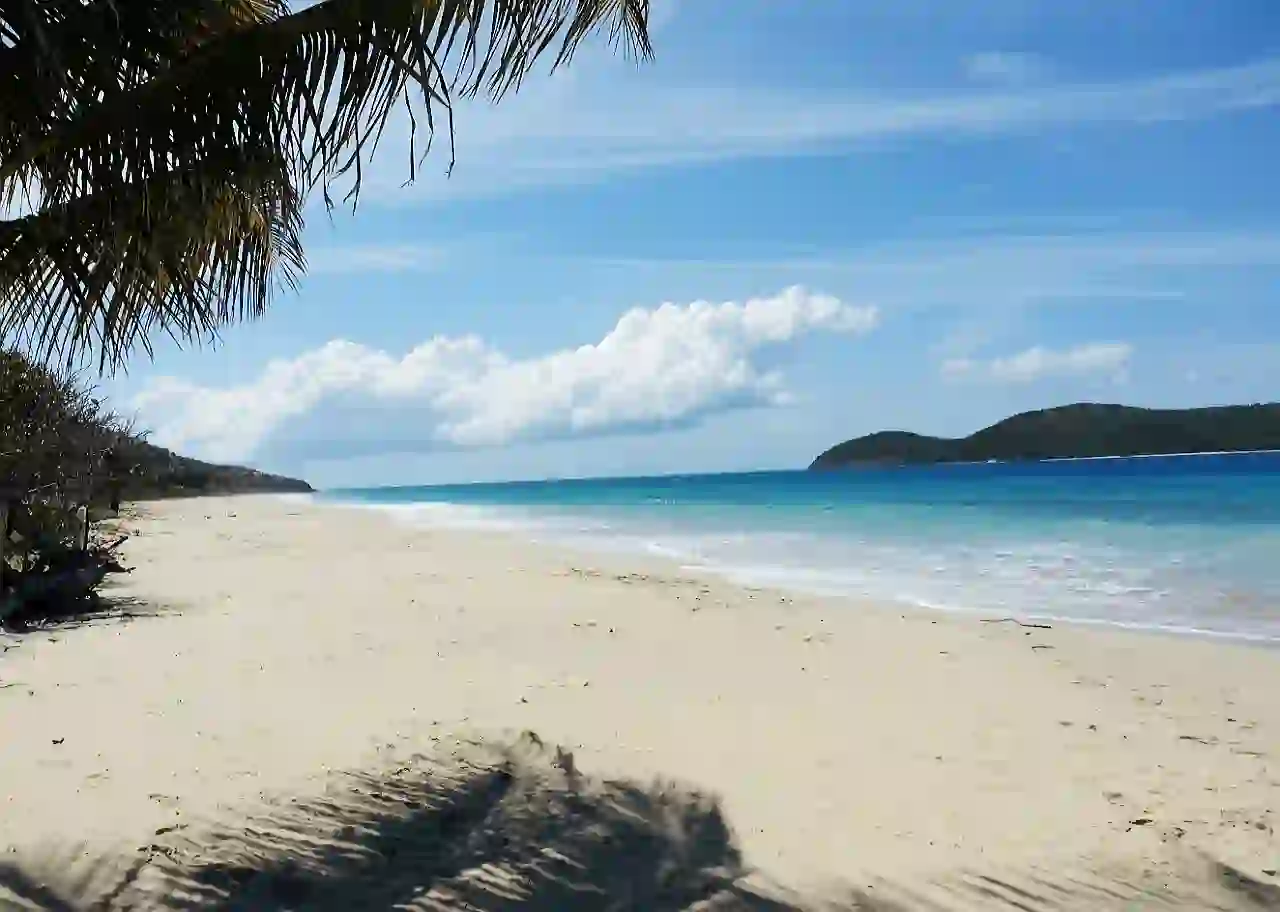 Culebra is a Puerto Rican highlight just off of the island's east coast. Among many other natural wonders, it's home to Flamenco Beach, one of Puerto Rico's best beaches. To get to Culebra, you can take a short flight from San Juan for around $100, or take a ferry from nearby Fajardo for $4.50.
#24: Check out the amazing nature in Fajardo 
A serene seaside town, northeastern Fajardo is off most tourists' radars. Ask a local about the best times of year to swim with the manatees and turtles that call Fajardo's waters home. And Fajardo's beaches don't just border the western trails of El Yunque National Forest—the city is also a departure point for ferries to Vieques and Culebra, making it one of the best places to stay in Puerto Rico.
#25:
Adventure through Rio Camuy Cave Park
"Awe-inspiring" is an understatement when it comes to the Rio Camuy Cave Park, one of the world's biggest cave systems. With over 200 10-story caverns to explore, there's plenty to see for adventurers of all ages.
#26: Sleep local-style in a parador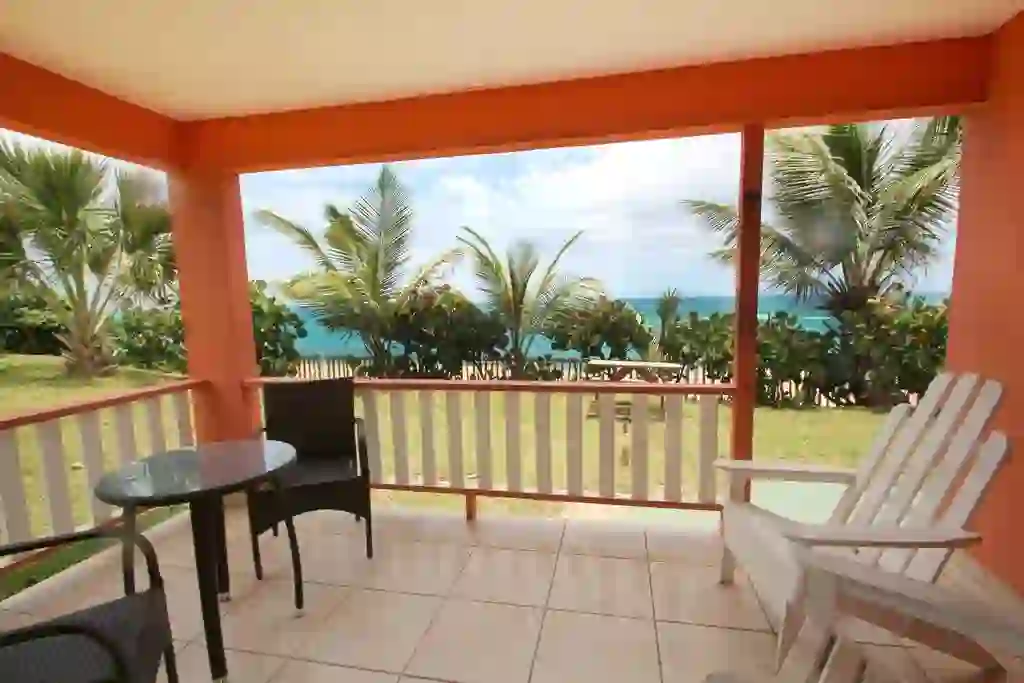 Why settle for a run-of-the-mill hotel when you could stay in a unique family-owned country inn? A night in a parador is often cheaper than in a conventional hotel, and many paradores are located around some of the best places to visit in Puerto Rico like El Yunque and Cabo Rojo.
#27: Discover PR's soul in San Juan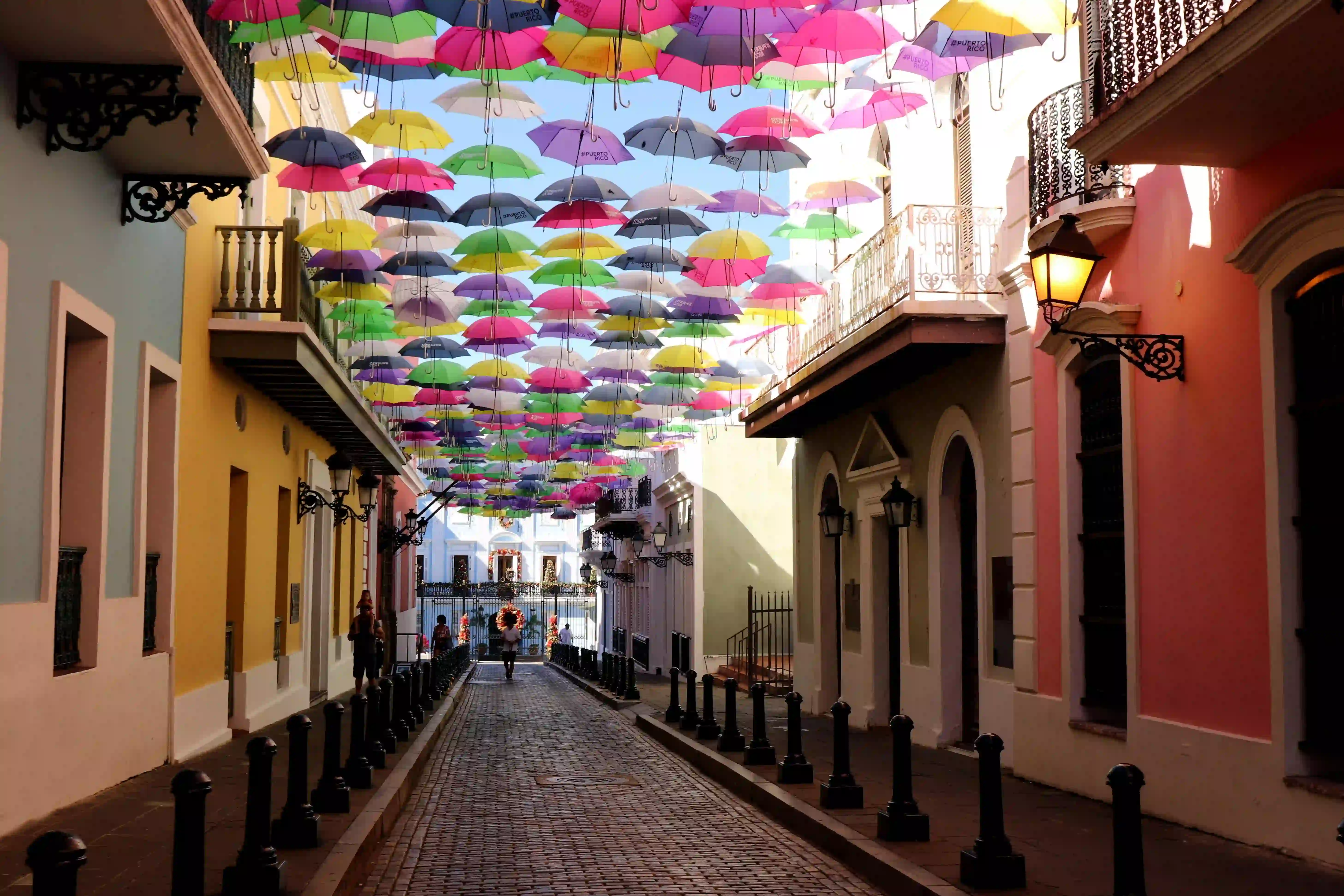 Whether you're looking for a popping party or low key time in the sunshine, you'll find it in San Juan, the soul of Puerto Rico. If you need a break from exploring the city, beaches Isla Verde and Condado are just minutes away—but feel like they're miles from the city.
#28: Explore secluded beaches in Guanica
Located on Puerto Rico's southwestern coast, Guanica's beaches are some of Puerto Rico's best-kept secrets. Set aside a day or two for the real-life Gilligan's Island, full of mangroves and coral reefs. Next up on your Guanica adventure, check out Playa Jaboncillo and Punta Ventana, white-sand beaches with gorgeous cliffs for cliff-jumping.
#29:
Stroll the farmers' markets in Rincon
Open every Sunday from 8–2, the Rincon Farmers Market is the perfect local spot to support Puerto Rico's farmers and buy some of Puerto Rico's legendary produce. Plus, eating as the locals do helps a lot if you're trying to take a cheap trip to Puerto Rico (or at least trying not to murder your bank account).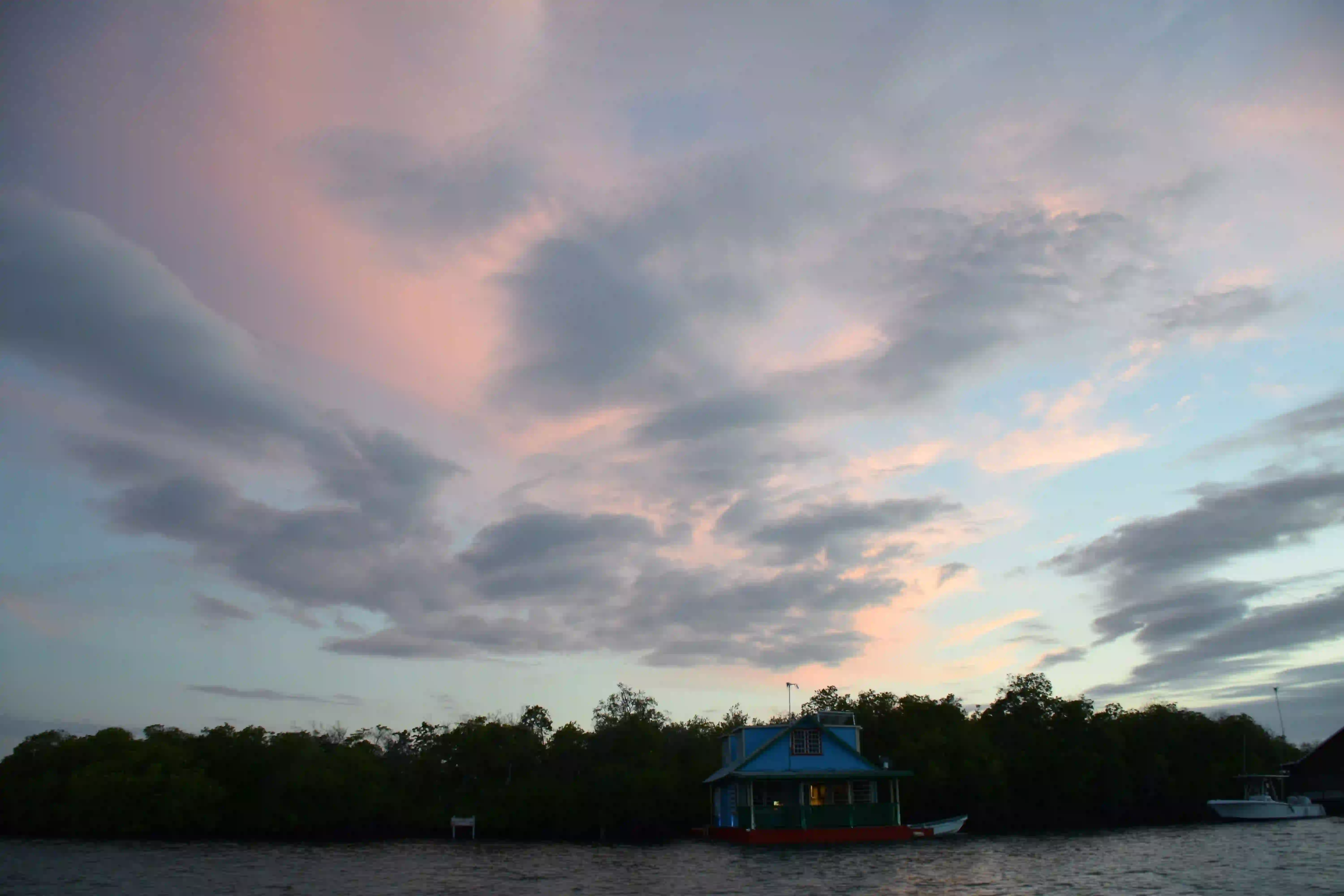 Full of mangroves and a sizeable iguana population, coastal Parguera is only a 30-minute drive from the Cabo Rojo Lighthouse on Puerto Rico's southwestern coast. One of Puerto Rico's hidden gems, Parguera boasts some of the clearest, calmest ocean waters you'll ever see.
#31: Fall asleep to the sound of waves in a houseboat Airbnb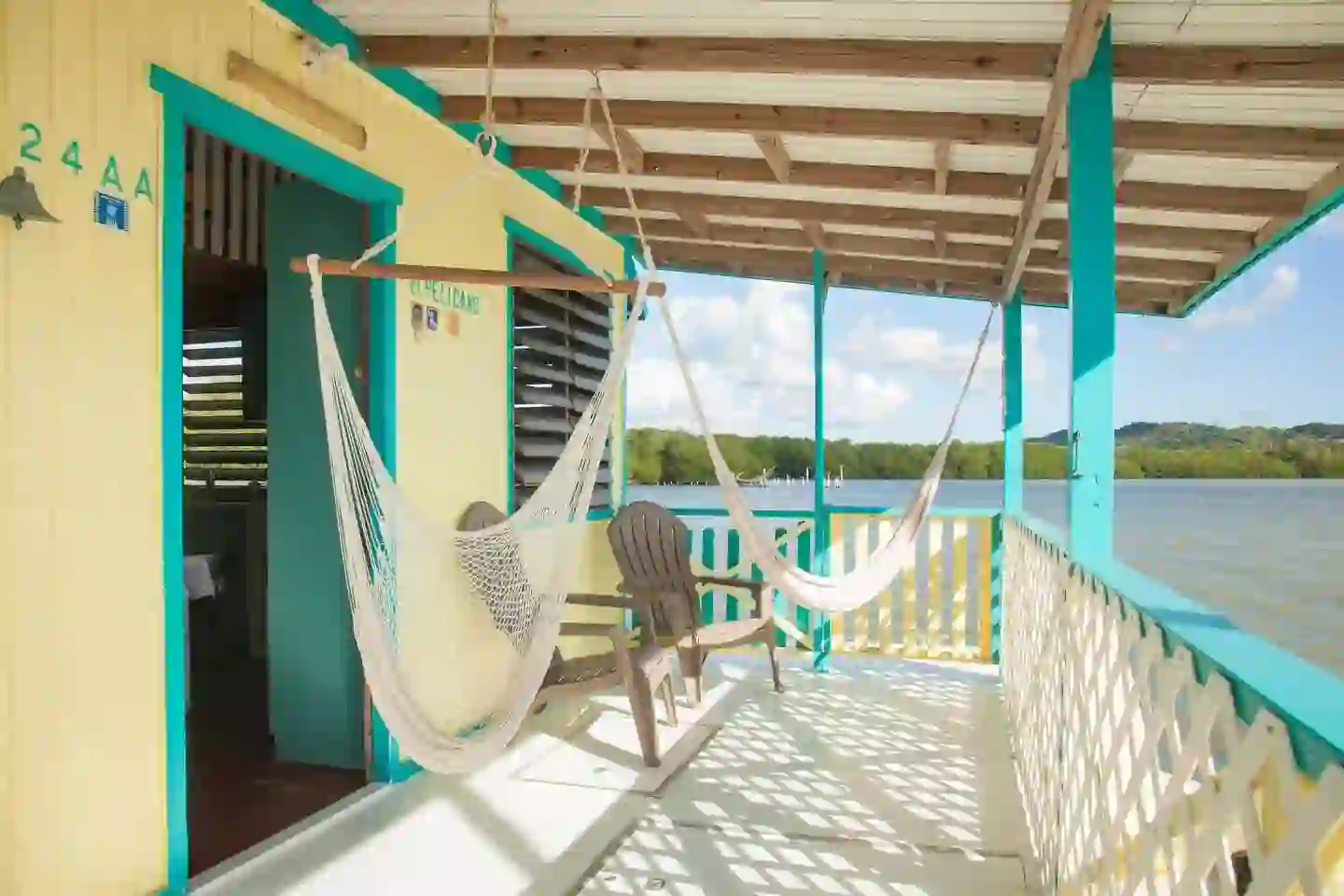 If you're a water-lover, houseboat rentals are the way to go. A simple "floating house" on the coast of San Juan goes for just $75 a night on Airbnb. To take it up a notch, luxury yacht rentals go for $200 a night in Cabo Rojo and Vieques.
#32:
Stargaze at the Observatorio de Arecibo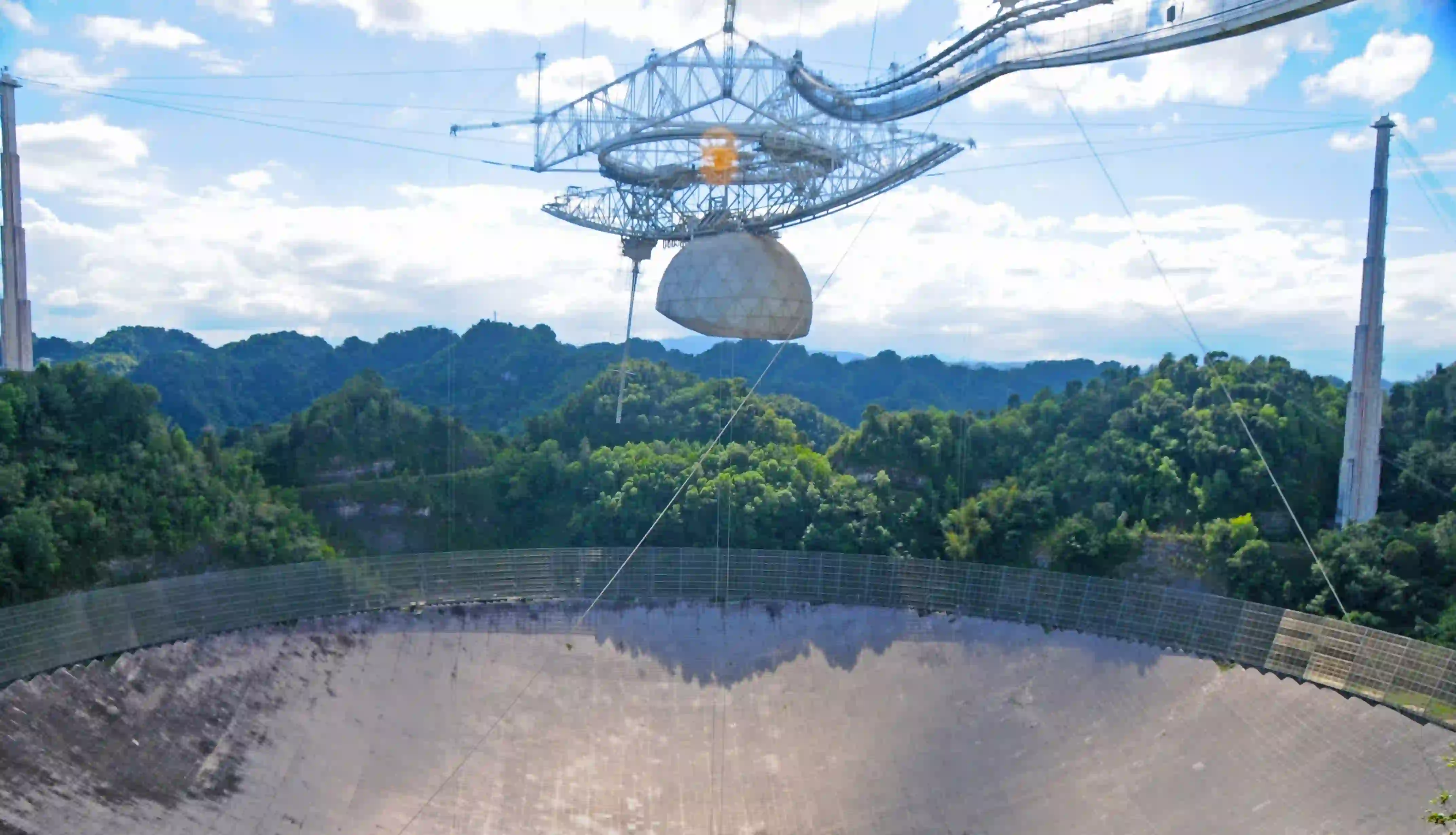 Puerto Rico's Observatorio de Arecibo is essentially 20-acre dish-style telescope in the middle of the jungle. Its awesome visitor center is alone worth the visit. Just be warned: If you drive to the observatory, have a local make you a custom map. The mountain highways can be tricky to navigate, even with GPS.
Pro tip: Remember the James Bond movie Goldeneye? The climax was filmed here!
#33: Look out for pirates and pink salt in Cabo Rojo
Perched atop Puerto Rico's southwestern cliffs, the Cabo Rojo Lighthouse continues to watch for pirates and other invaders from the Caribbean. Don't be dissuaded by the bumpy, dirt road entrance—this off-the-beaten-path spot is easily one of Puerto Rico's most dramatic landscapes, with pink salt flats, caves, and lagoons.
#34: Take in the beauty of Mayagüez….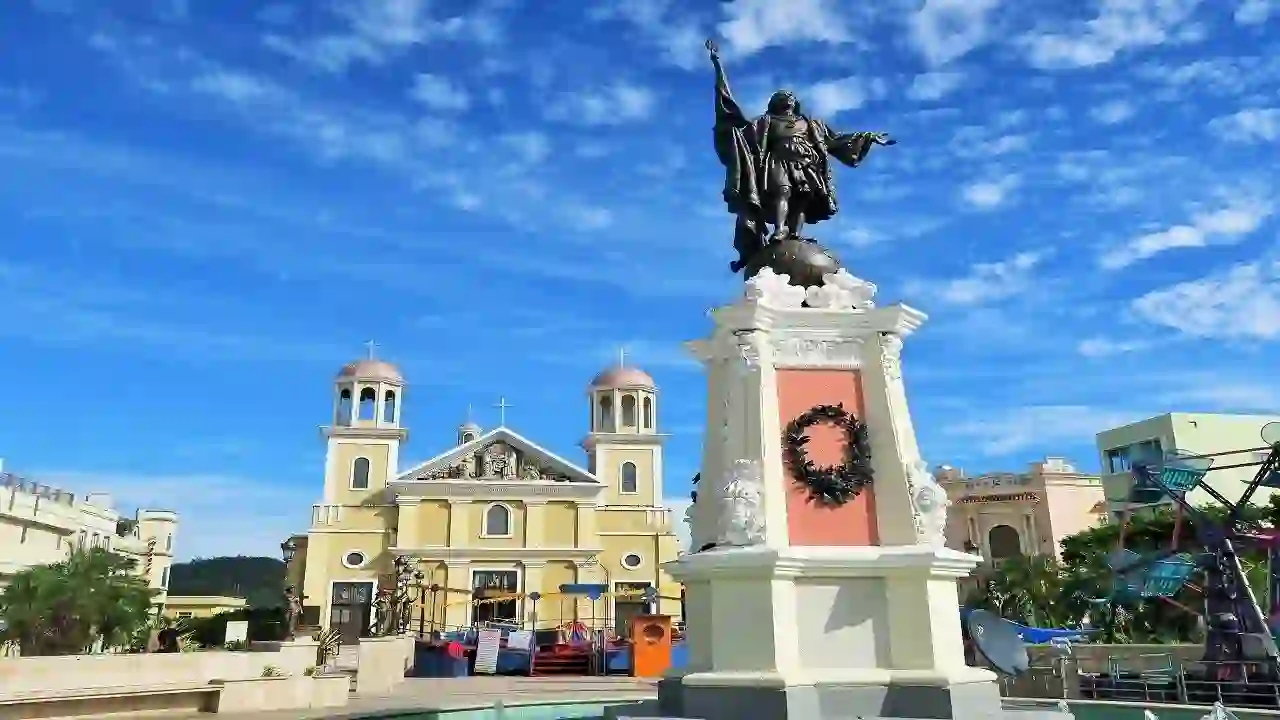 Mayagüez is known as the "Sultana of the West" for its gorgeous architecture and even more beautiful natural scenery. A 30-minute drive from Cabo Rojo on Puerto Rico's southwestern tip, Mayagüez is also accessible by plane through the Eugenio Maria Hostos Airport. From there, you can access prime snorkeling spots like Desecheo Island and Isla de Ratones.  
#35: ...and chow down on Mayagüez' world-famous bread
Puerto Rico is known for its delicious sweet bread, and Mayagüez has some of the best. Be sure to visit Massa Artisan Bakery and Cafe, the Ricomini Bakery, and Panaderia La Candelaria—your taste buds will thank you.  
#36:
Marvel at the Taino Stonehenge
Taino Stonehenge is part of a sacred ceremonial site of the Taino, Puerto Rico's indigenous people. With petroglyphs and craggy edges, this stone circle will leave you wondering at just how far back Puerto Rico's history goes. Have a trip planner set you up with an English-language tour given by local archaeology experts at the Caguana Ceremonial Park.
#37:
Climb La Cueva Ventana for an unbeatable view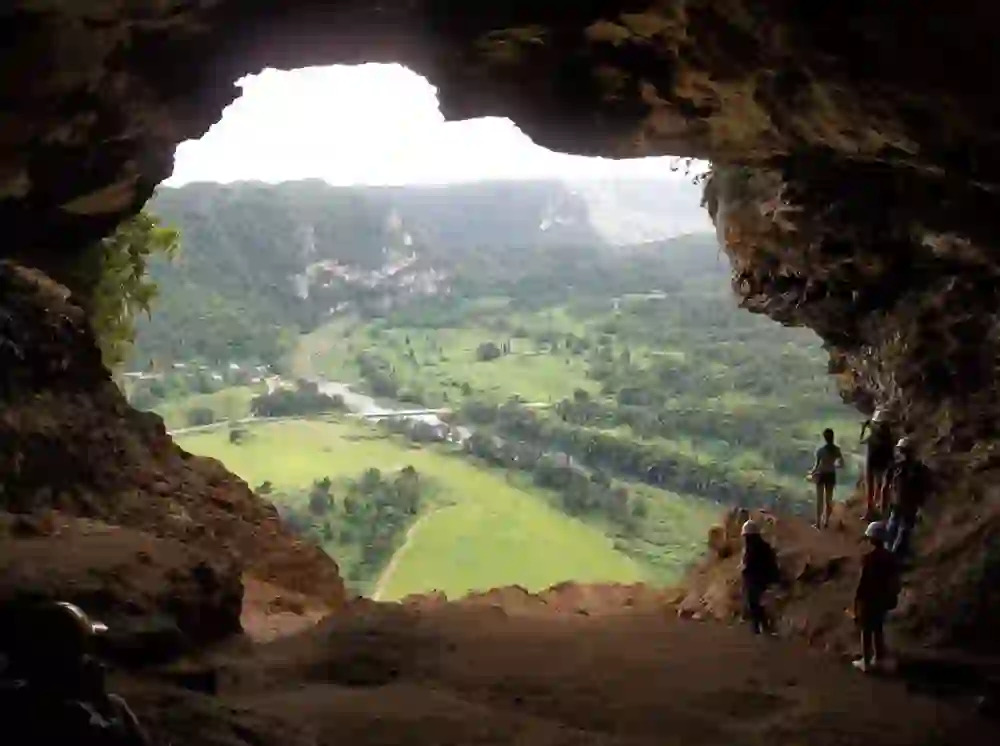 A huge inland cave looking over the lush Arecibo Valley, La Cueva Ventana ("The Window Cave") boasts one of the most iconic views of Puerto Rico. Every day between 10:00–4:30, La Cueva Ventana tours are given by an official park guide. Just sure to have your local trip planner reserve your tickets in advance so you don't miss out!
#38: Brave the ghosts in Puerto Rico's military bunkers
Puerto Rico hosts many spooky World War II landmarks—if you know where to look. Hit up the El Morrillo bunkers next to the Humacao Nature Preserve or the abandoned Fort Buchanan in Bayamon. Best of all, these WWII bunkers boast stunning jungle and ocean views.
#39: Go on a Pina Colada taste test 
Two places in Puerto Rico claim to have invented the pina colada: The Caribe Hilton Hotel (which also happens to be one of the best beachside resorts in town) and Barrachina Restaurant (which happens to be near one of the best boutique hotels in Puerto Rico). 
Basically, you have no other choice than to taste pina coladas at both establishments. Tough, we know, but we don't make the rules.
#40: Catch a baseball game at Estadio Hiram Bithorn 
One of the coolest off-the-beaten-path things to do in Puerto Rico is to just sit back, have a beer, and enjoy some baseball. Although you're most likely to see local Puerto Rican teams play, MLB teams pass through every now and then.
--
With this list of 40 things to do in Puerto Rico, you're ready to get *started* exploring this awesome destination. But to really see Puerto Rico like a local—have a local Puerto Rican travel expert plan your trip. They'll build your dream trip based on all the things you want to see, do, and eat—because nobody knows Puerto Rico better than someone who actually lives there. Any questions about how it works? Send us a message!