If you're looking to make your trip to Puerto Rico a family affair, you're in luck: there are tons of amazing things to do in Puerto Rico with kids. From exploring old forts to seeing wild parrots up close, Puerto Rico is full of fun activities for the whole family. Send us a message to learn more!
Want to explore Puerto Rico differently? Have a local plan your trip.
Explore San Juan's historic forts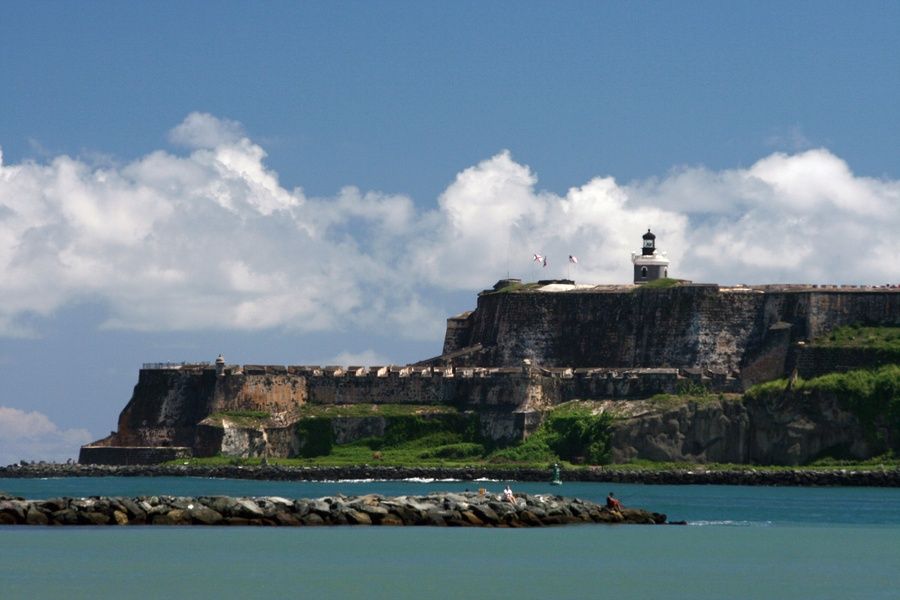 Given the city's incredible history (it was founded over 500 years ago!) there are tons of things to do in San Juan that the whole family—especially kids—will love. First among them: experiencing history hands-on by visiting Castillo San Felipe del Morro. This iconic seaside fort dates back to the 17th century and is full of twisty stone corridors, antique cannons, and hidden passageways that kids will love. Plus, admission is free for children 16 and under.
Pro tip: After exploring the fort, fly a kite on the expansive El Morro Esplanade, a huge green space just adjacent to the fort. Just be sure to pack plenty of water and sunscreen for this outdoor activity and get in touch with a local for help getting a kite!
Eat the kid-friendly food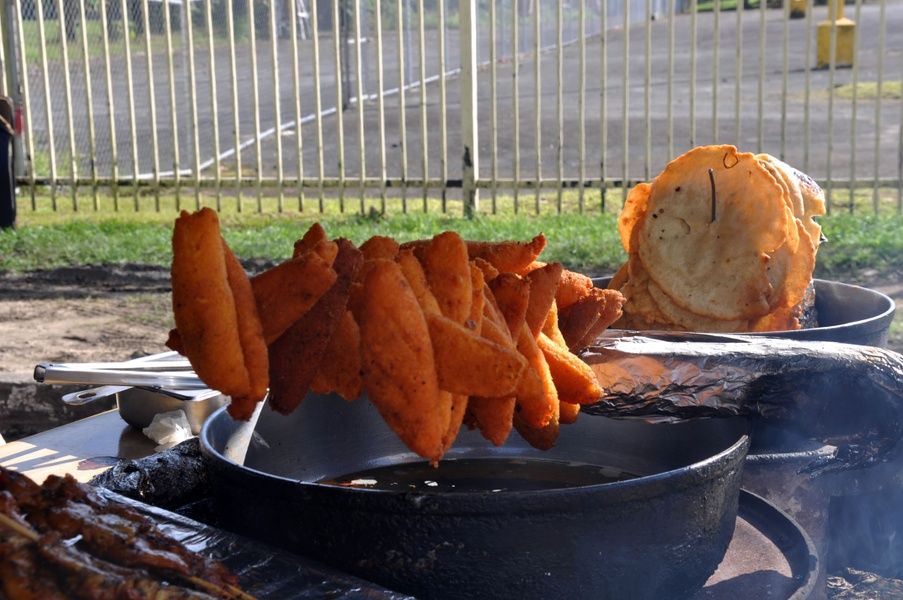 Puerto Rico has a lot of great food, and there are definitely enough options to satisfy even the pickiest eaters. In particular, Puerto Ricans love street food—especially fried snacks. If you're traveling to San Juan or looking for things to do in Ponce, you'll have no trouble finding kiosks aplenty wherever you go. Plus, getting street food is an excellent way to sample some new dishes without sitting down somewhere and committing to an order. Some local favorites include:
Bacalaito—If kids in your family like fish fingers, they'll love bacalaito. This popular snack is thinly sliced cod, mixed with salt and pepper, and deep-fried. Definitely a crowd-pleaser.
Empanadas—This stuffed dough comes in a variety of flavors—from seafood to beef—so there's something for everyone.
Alcapurrias—These fried treats (sense a theme here?) are essentially plantain croquettes stuffed with meat or cheese.
Ask a Puerto Rican local for tips on finding on the best kid-friendly restaurants around—you can find some solid advice no matter where you're staying in Puerto Rico.
Cool down with some local treats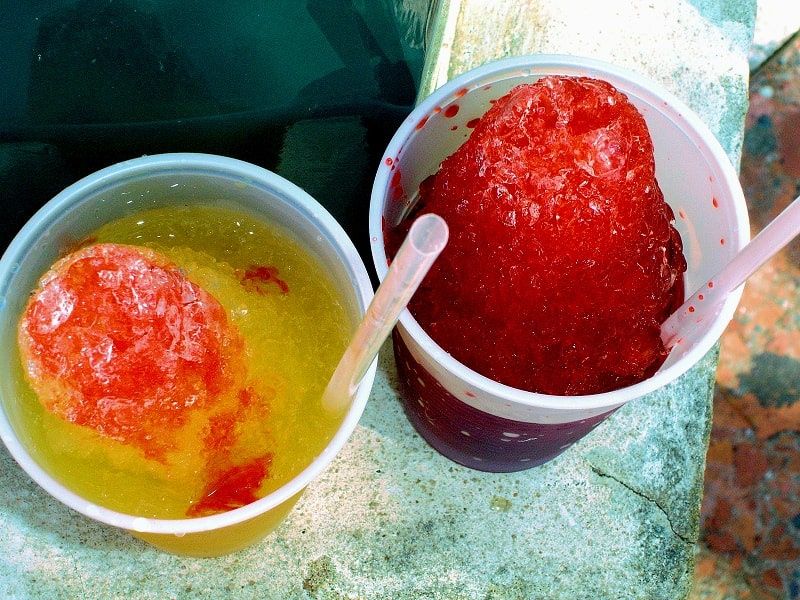 PR's climate can be demanding (you can read more about it in this Puerto Rico travel FAQ)—especially if you're traveling with young kids. Luckily, you can find streetside vendors all over the island selling piraguas! Similar to snow cones, these snacks are perfect for cooling down the kids and giving them a sugar rush—ahem, *a second wind*—for whatever's up next.
Enjoy the free and inexpensive activities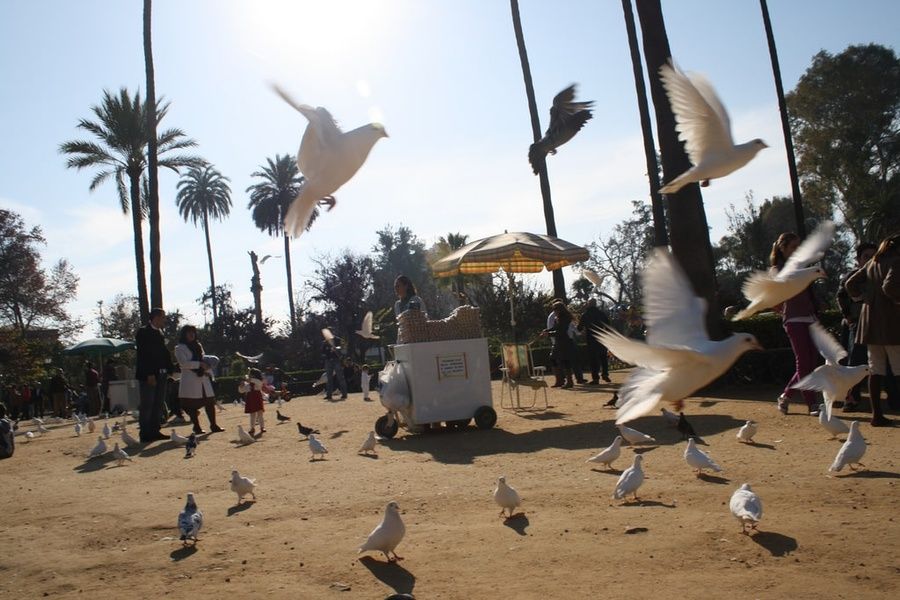 There are plenty of ways to take a cheap trip to Puerto Rico, even if you're traveling with children. Some local favorites:
Hopping on (and off) the free trolley in Old San Juan: Not only is this one of the best

free things to do in San Juan

it can also offer a much-needed break to the younger members of the family when they start to get tired.

Feeding the pigeons at Parque de la Palomas: As long as there are no bird-fearing family members this is an awesome activity for everyone. Buy a bag of old bread from one of the vendors and

feed the hundreds of tame pigeons

that live in this park.

Cool off in the public fountains: Many of

Puerto Rico's best places to visit

are packed with fountains aplenty—because the weather is hot! Let your kids splash around with the locals—it's an experience they'll never forget.
Enjoy the unparalleled nature and wildlife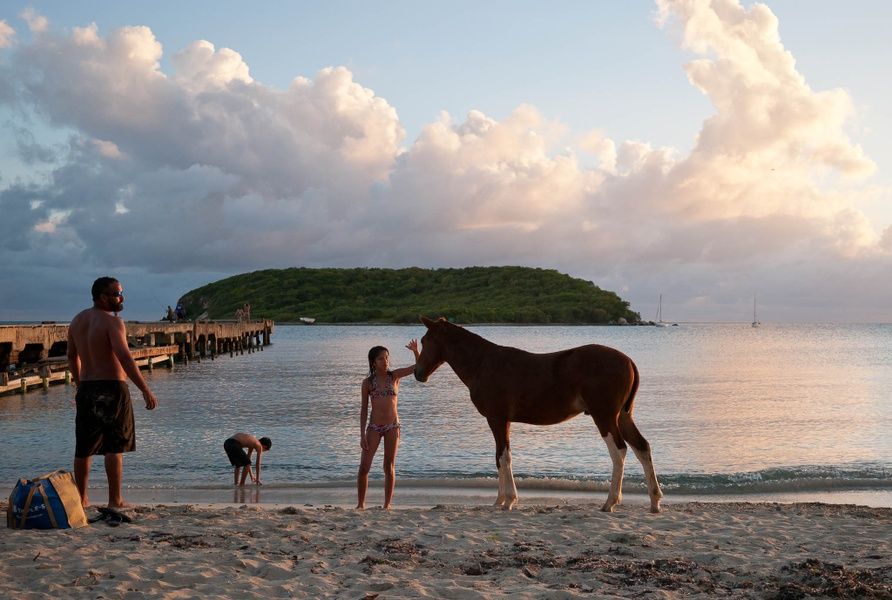 One of the most amazing things to do in Puerto Rico: checking out the island's spectacular nature and wildlife. Take the kids on some of Puerto Rico's famed outdoor activities—you can snorkel with turtles in Rincon, see wild parrots up close in El Yunque, or watch wild horses run along the beach in Vieques. too young for the active stuff? Just relax and enjoy one of Puerto Rico's amazing beaches! Many of PR's vacation spots are on or by the beach, so you'll never have trouble finding some great sand.
Pro tip: If bedtime isn't an issue, check out the bioluminescence in Mosquito Bay on Vieques once the sun goes down—definitely one of the best off-the-beaten-path attractions in Puerto Rico.
Explore the island and see the sites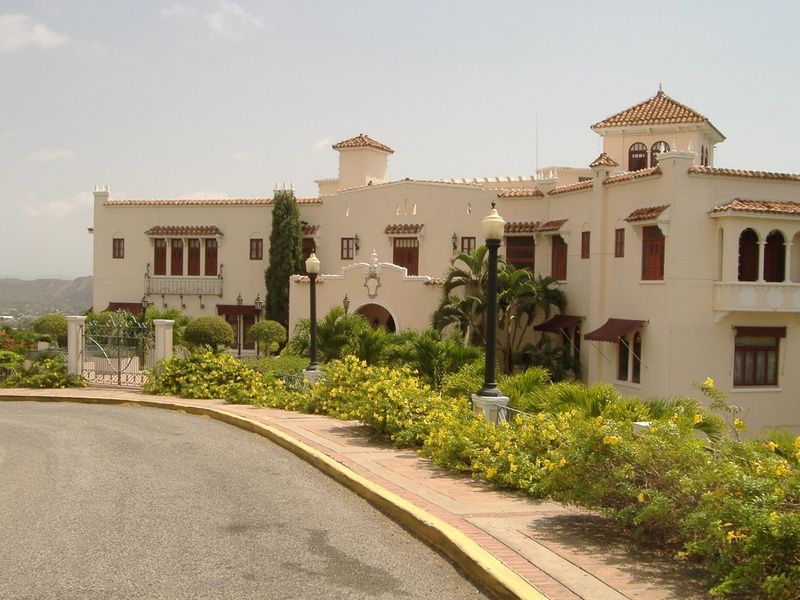 Spend a day sightseeing around Puerto Rico—this can be a great way to offer some variety and excitement. Most sites are extremely kid-friendly (although perhaps a trip to the Bacardi factory can wait for another time). While traveling with the family be sure to check out the view from the Serralles Castle in Ponce, and explore the Guajataca Tunnel in Isabela.
Check out the Children's Museum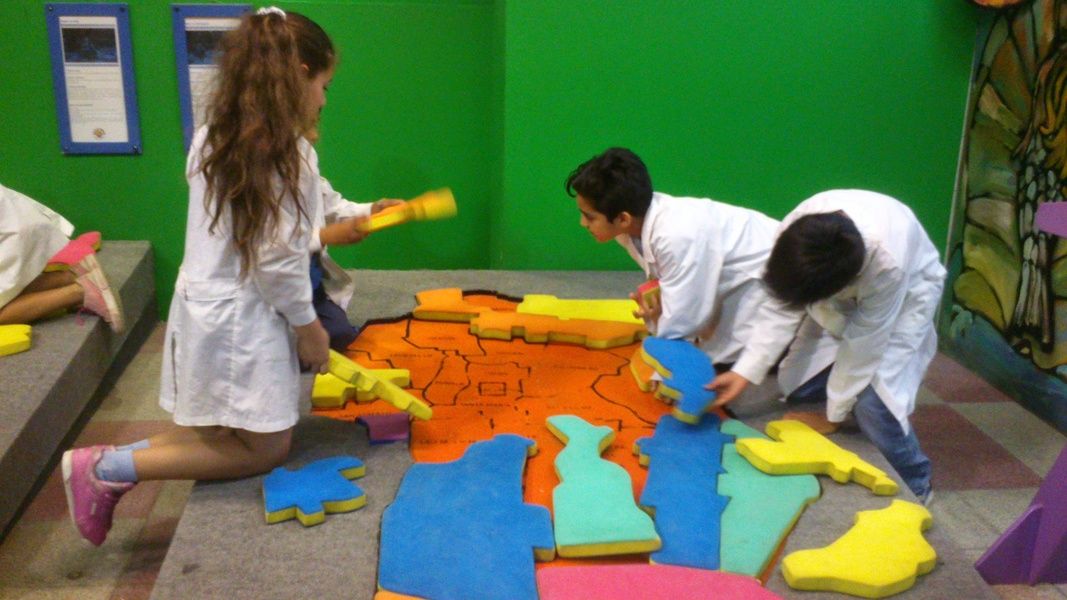 Long days outside can be tiring, so take an afternoon to cool off and enjoy the whimsey of Puerto Rico's Museo del Niño. This museum won't bore anyone—there are 100+ interactive activities here, including a huge volcano in the middle of the museum that occasionally "erupts." Plus, the museum is entirely bilingual in Spanish and English. It's a definite must-add to your Puerto Rico itinerary if you're traveling with kids.
Know your lodging options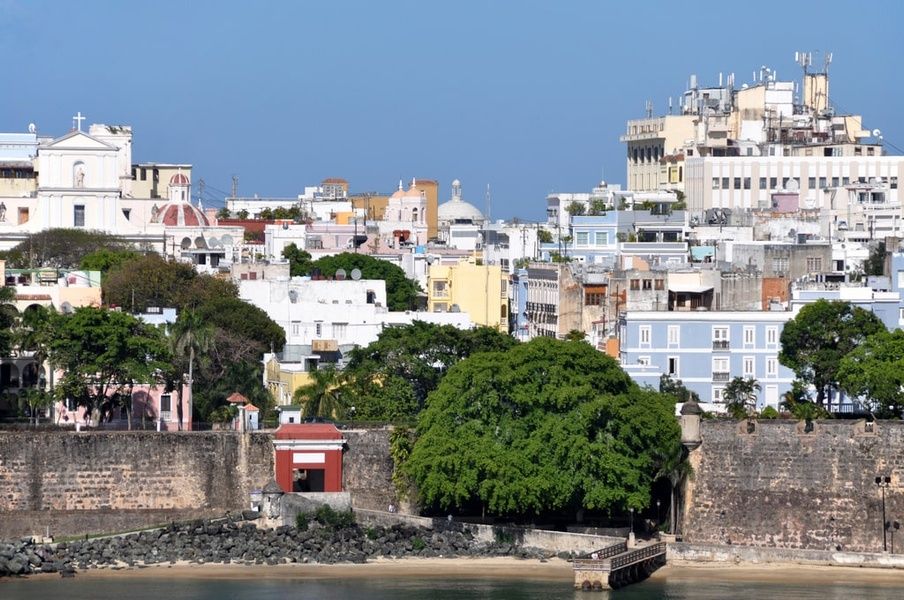 Deciding on the best place to stay in Puerto Rico can be tough—there are so many great options! It all depends on what kind of vacation you want to have. As Puerto Rico's biggest city, San Juan is packed with things to do and includes most of Puerto Rico's tourist attractions. Ponce, Puerto Rico's second-largest city, is similarly close to a lot of natural sites that kids will love, as well as museums and great restaurants for the adults.
Our advice? Get a local's recommendation. They can help point you in the right direction depending on the size of your family and the ages of your kids.
And don't forget: Puerto Rico is safe and accessible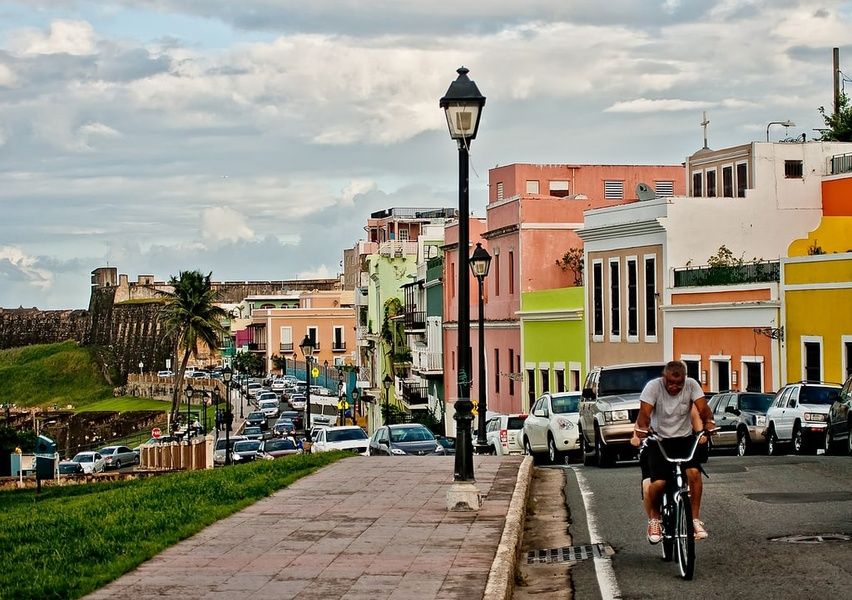 We have to say it—Puerto Rico is a safe place to visit. The island has largely recovered from Hurricane Maria, and you shouldn't worry about traveling there with children.
You also don't need a passport to visit Puerto Rico, which is great news for parents—no last-minute scrambling required. And since Puerto Rico is an American territory, most major airlines fly there—making the trip much easier than going abroad.
--
A kid-friendly destination, there's a ton of stuff to do in Puerto Rico for the whole family. To make sure your vacation is fun for everyone, get in touch with a local trip planner for help creating your perfect getaway. Any questions? Feel free to message us! And for more info, check out: