So many of the best things to do in Puerto Rico can be found in San Juan. Looking for fun things to do in this sparkling oceanside city? We've got you covered. Not only are these activities a blast—they're the kind of thing you won't usually find in a guide book or through a travel agency. And who doesn't like fun? Send us a message with any questions!
1. Argue over the origins of the Piña Colada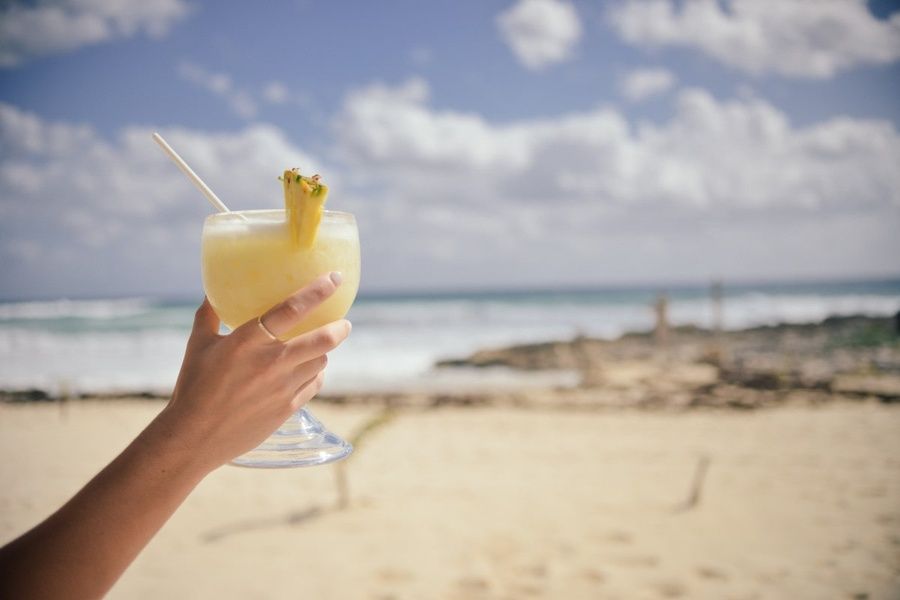 There are two places in San Juan that jockey for the title of originator of the Piña Colada—the Caribe Hilton Hotel and the Barrachina Restaurant. So while the origins of the Pina Colada are contested, hitting up both spots is a great opportunity for a taste test… and to learn more about this classic cocktail.
2. Take yourself out to a ballgame at Estadio Hiram Bithorn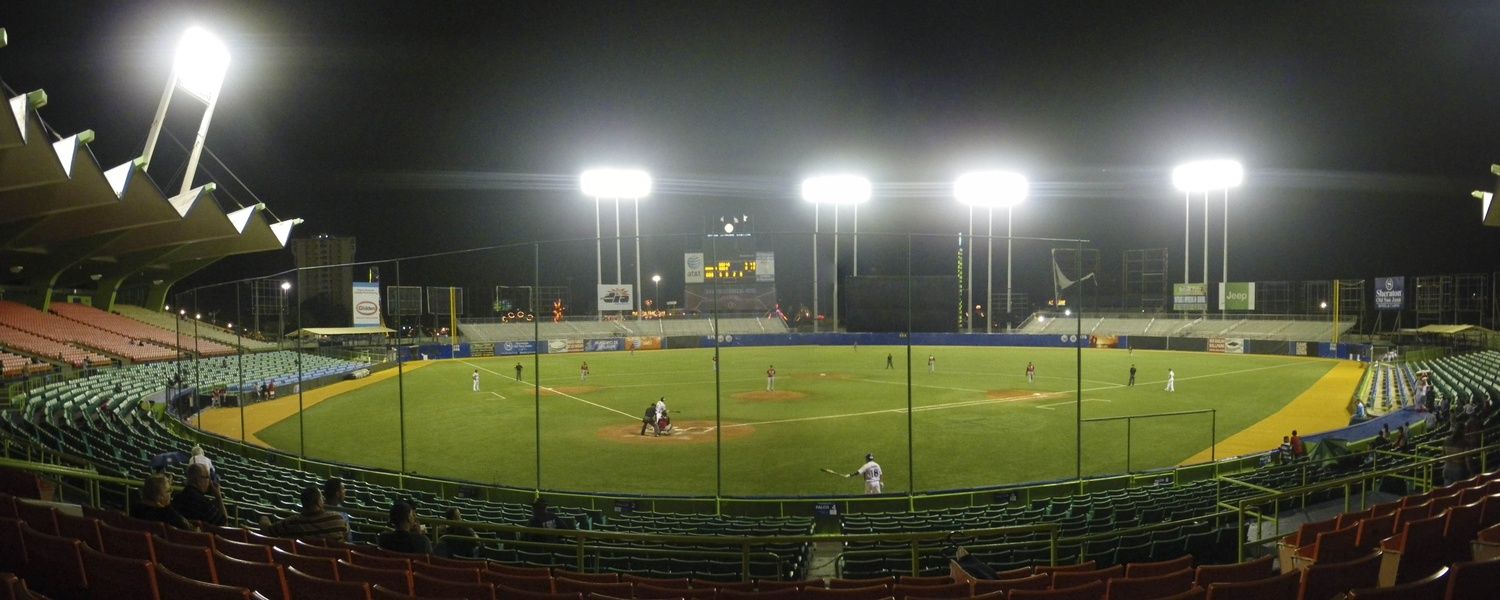 Puerto Rico is a part of the United States, so it makes perfect sense that it would celebrate America's national pastime—baseball! Not only is Estadio Hiram Bithorn (named for the first Puerto Rican to play in the major leagues) a great place to catch a local game—MLB teams play there sometimes as well.
3. Get out of the tourist center and visit La Perla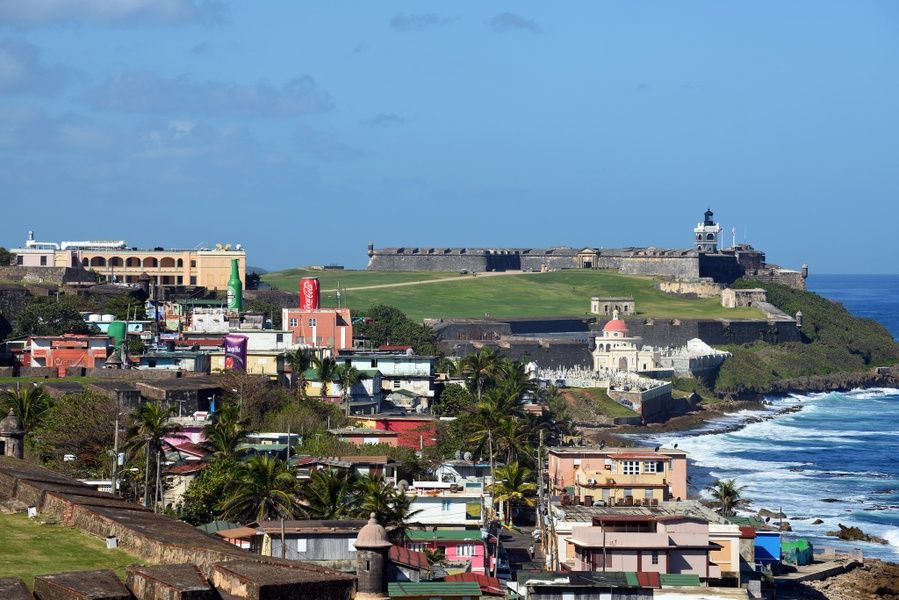 Most travel agencies will shuffle people away from La Perla, a poor neighborhood in San Juan. Why? They'll tell you La Perla is not safe, and not a desirable spot to visit.
Yeah. They don't know what they're talking about.
Instead of listening to travel agencies that go to Puerto Rico, take it from us—if you travel to San Juan, your trip will be enhanced by a visit to La Perla. (Still not convinced? Get the opinion of a Puerto Rico local).
Here's the truth: La Perla has had a bad reputation. It is known as a haven for drug traffickers. But it's also known as the vibrant location of Luis Foni's Despacito music video. It's a poor neighborhood filled with street art and brightly colored houses. It's right on the beach. It's the real, authentic Puerto Rico.
Yeah, it might feel a bit jarring to visit—Hurricane Maria hit La Perla hard—but for anyone looking for an authentic look at life in the P.R., it's an important place to stop, even for half an hour. Seeing both sides of Puerto Rico—the polished tourist centers, and the places with a bit more grit—is the best way to get a real sense of this special destination.
4. Take a beach day!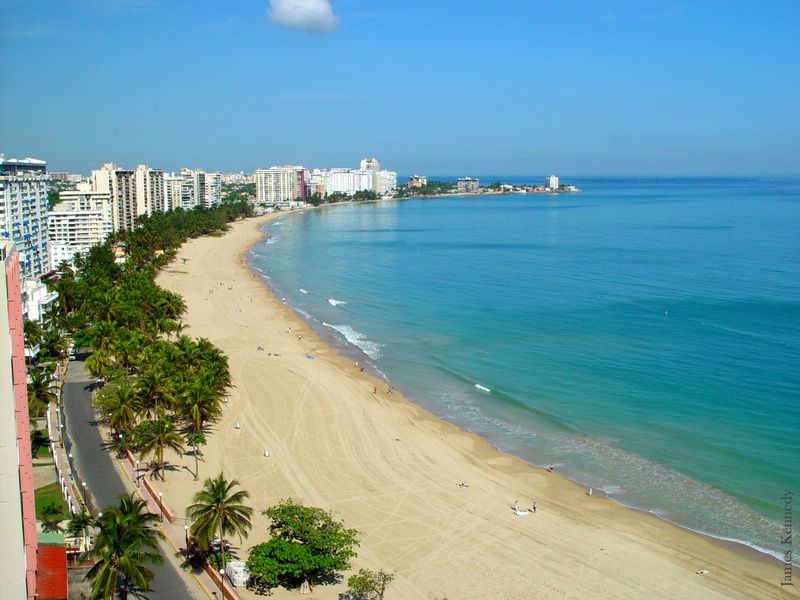 It's no secret that beaches in Puerto Rico are ahh-maz-ing. Some of the best are in San Juan. Check out nearby Isla Verde and Condado for some of the island's most beautiful beaches (it's no coincidence that these areas are among the best places to stay in all of Puerto Rico—you can't go wrong with a beachfront!).
5. Engage in San Juan's incredible festival scene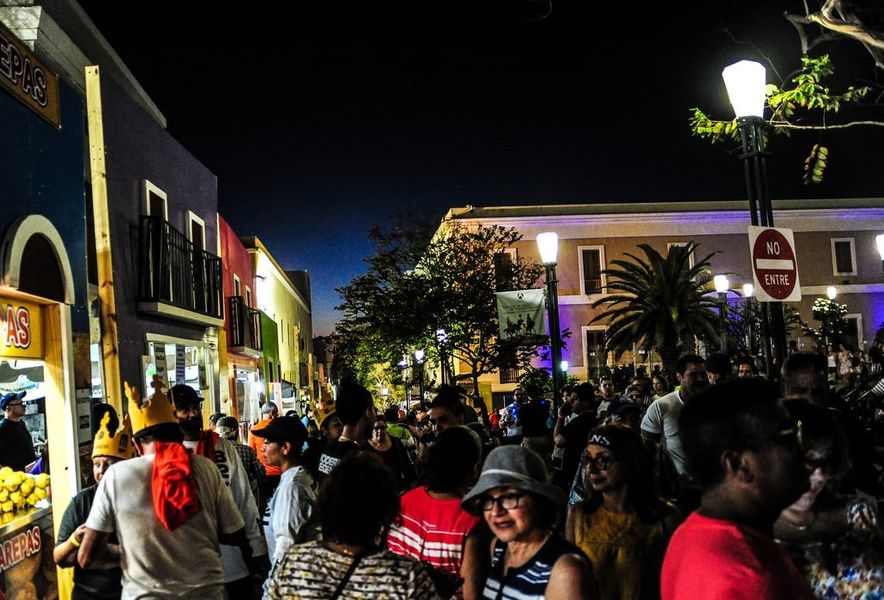 Looking for unique things to do in Puerto Rico? Look no further than the incredible line-up of festivals in Puerto Rico that take place throughout the year. There are a ton all over the island, but some of the best are in San Juan!
San Sebastian Street Festival:

At its origin, the

San Sebastian Street Festival

, also known as

San Se

, commemorates

Saint Sebastian

, martyred for his faith. Today, this festival is more like San Juan's version of Mardi Gras. It lasts for

days

. During the festival (which takes place in late January), San Juan is packed with parades, tons of live music, and bursts of local art.

Saborea Food Festival:

You had us at "food festival." Yes, the

Saborea Food Festival

is

not

to be missed—especially for anyone who traveled to

Puerto Rico to enjoy its delicious cuisine

. Basically, Saborea consists of a huge tent filled with chefs from Puerto Rico (and beyond) offering up their latest culinary creations. (

Psst—there are also tons of rum samples!

). Buy tickets in advance! The festival takes place in early April.

Puerto Rico Salsa Congress:

If

Dancing with the Stars

is your jam, you'll adore the

Puerto Rico Salsa Congress

. Spectators can watch some

seriously killer salsa dancing

. This festival usually takes place in mid-July.
6. Feed the birds at Parque Las Palomas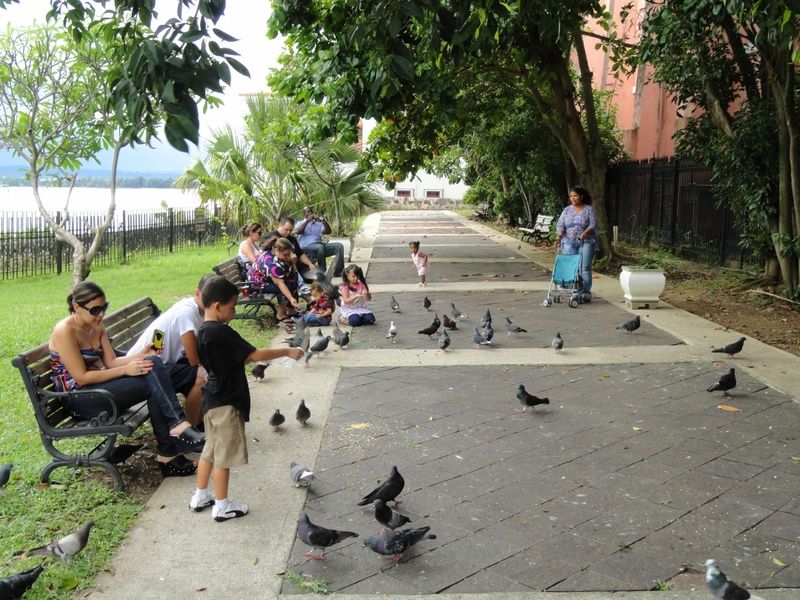 A sure crowd-pleaser if you're traveling in Puerto Rico with kids, Parque Las Palomas—aka Pigeon Park—is exactly what it sounds like (er, that is, a park filled with pigeons). If you're looking to keep your Puerto Rico trip under budget it's a fun, odd activity to fill an afternoon. Watch the birds, or buy feed from vendors around the square to feed them yourself.
7. Look for a miracle at Capilla del Santo Cristo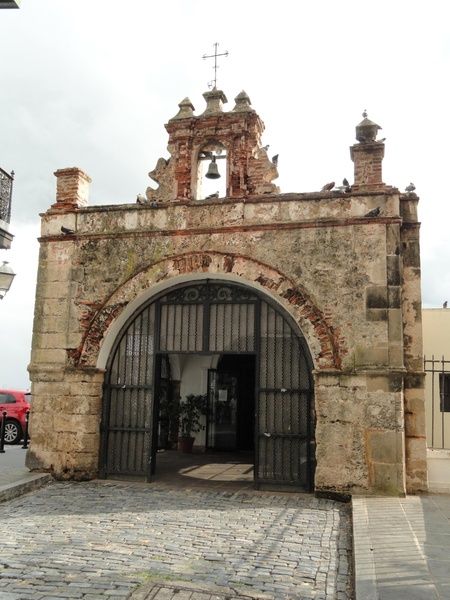 Local lore says a miracle took place at the Capilla del Santo Cristo, one of the coolest hidden attractions in Puerto Rico. In 1753 a rider lost control of his horse and plunged over the edge of the cliff where the church stands today. An onlooker reportedly cried: "Christ of Good Health, save him!"
Well, it wasn't a miracle for the horse. But the rider, surviving the fall, decided to build a church on the place where he took his almost-fatal plunge. Today, Puerto Ricans often visit the Capilla del Santo to pray for miracle cures for themselves.
Basically, Puerto Rico is safe and largely recovered from Hurricane Maria. Just don't go galloping along any cliffs.
Pro tip: There are tons of great places to visit in Puerto Rico, and also a handful of cool, hidden sites like this one. To get past the tourist veneer, talk to a local about creating a custom itinerary.
8. Pay respects at the Old San Juan Cemetery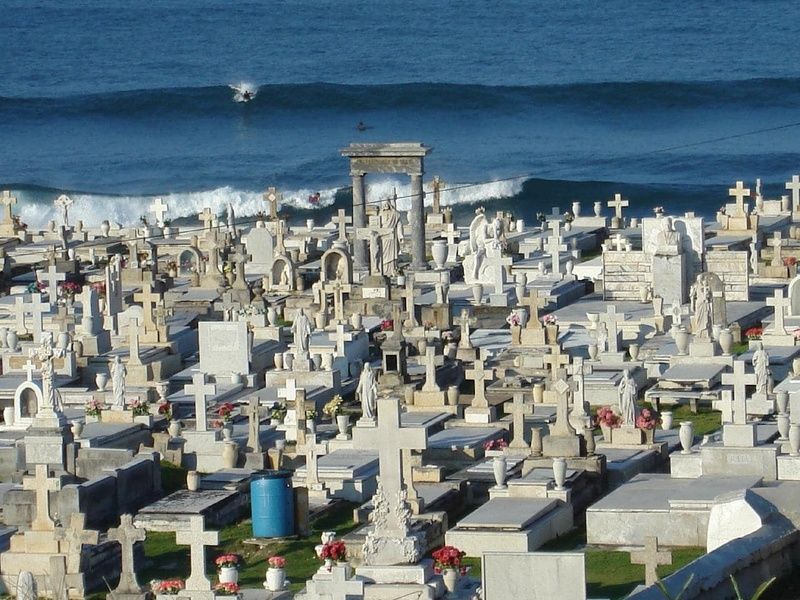 Most Puerto Rico travel agencies probably won't pop a cemetery on your list. Le sigh. Cemeteries are such a spectacular way of getting a sense of the age and culture of a place—the dates, the names, tomb architecture—plus, visitors will envy the ocean view of the souls of San Juanians past.
The cemetery is safe during the day, but we'd caution against visiting at night (and not only because of ghosts).
9. Spice it up in Santurce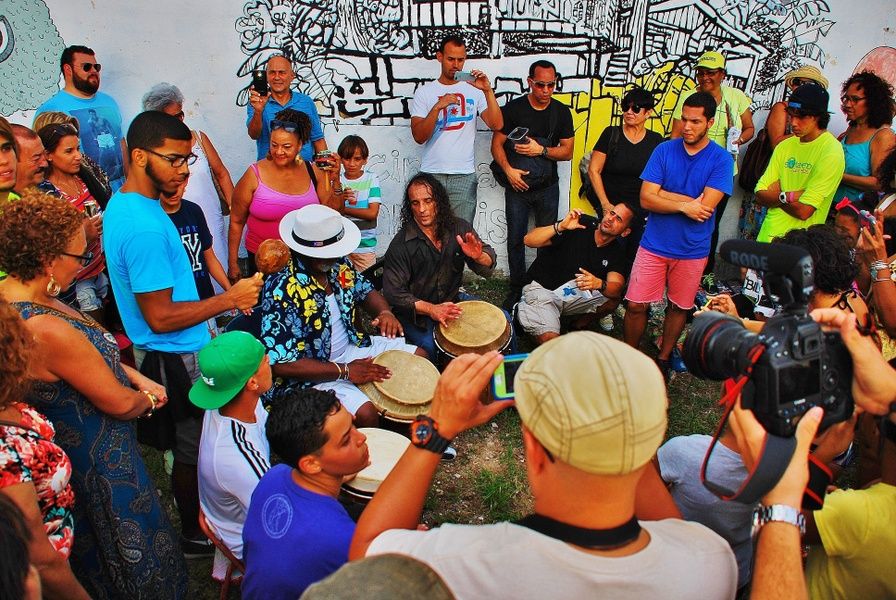 One of the best places to stay in San Juan, Santurce is an excellent addition to any Puerto Rico itinerary. Believe us—it'll spice it up. How could it not? Santurce is like Puerto Rico's hipster mecca—full of stunning street art, great restaurants, and wonderful nightlife.
\One of the best things to do in Puerto Rico is to spend an evening at La Placita in Santurce. Among other great activities in San Juan at night, La Placita is a place that really comes alive once the sun goes down—packed with restaurants, bars, tons of people, and live music—it's an excellent way to start the weekend.
Puerto Rico is safe, but be smart about going out in a foreign country. Be aware of your surroundings, call an Uber when it's time to go home, and don't go wandering down dark alleyways alone.
10. Picnic in Piñones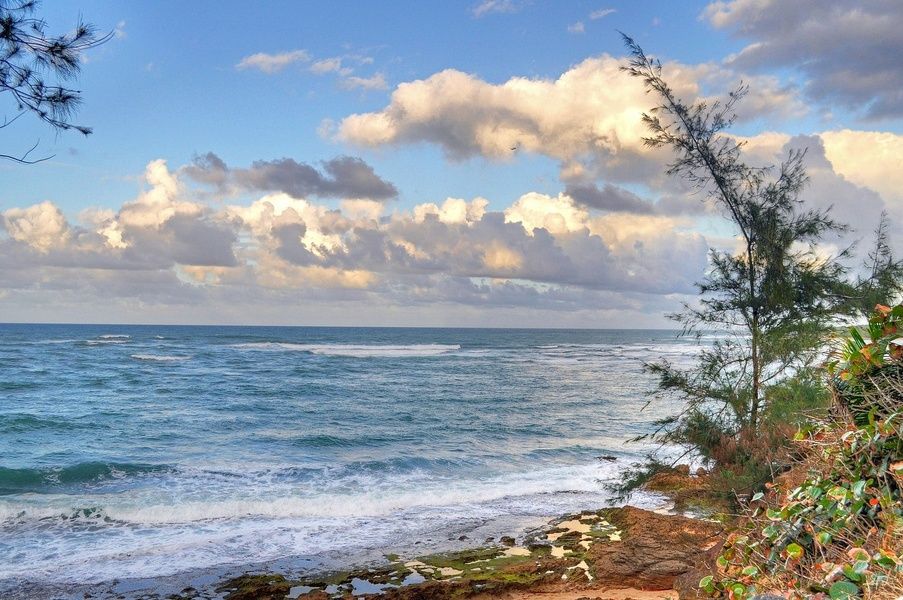 A quick drive from San Juan, a visit to Piñones is one of the coolest things to do in Puerto Rico. Definitely, definitely, definitely try the street food. There are a ton of great food kiosks offering a dazzling selection of Puerto Rican classics—it's impossible to go wrong, but be sure to try bacalaito, deep-fried codfish. Ask a local about their favorite stands and snacks.
Another gorgeous beachside town, a stroll along Pinones' boardwalk is one of the best activities in Puerto Rico. Just remember: though perfectly safe during the day, it can get sketchy at night.
--
You're now an expert on all the fun activities in San Juan. There are so many amazing things to do in Puerto Rico that you really can't go wrong—but these will definitely spice up your itinerary. Questions? Shoot us a message! Or, get in touch with a local for help building your custom itinerary full of hidden gems like these. And don't forget to check out: