There are so many amazing things to do in Puerto Rico. Want to run with wild horses? Check. Swim with sea turtles? Check check. Dive among old shipwrecks? Check, check, and check! Basically, Puerto Rico is packed with amazing excursions—and these are 15 of the best. Questions? Send us a message!
Want to explore Puerto Rico differently? Have a local plan your trip.
1. Dive among ancient shipwrecks in Rincon
There's something so cool and so eerie about shipwrecks (after all, we've all seen/cried through Titanic). A moment in time, perfectly and tragically preserved. Although there's plenty of interest in the town of Rincon, some of its most fascinating aspects are found beneath its killer waves. Take a jaw-dropping journey beneath the surface to see historic shipwrecks off Rincon's coast.
2. Embark on a rum tasting quest at the Bacardi Rum Distillery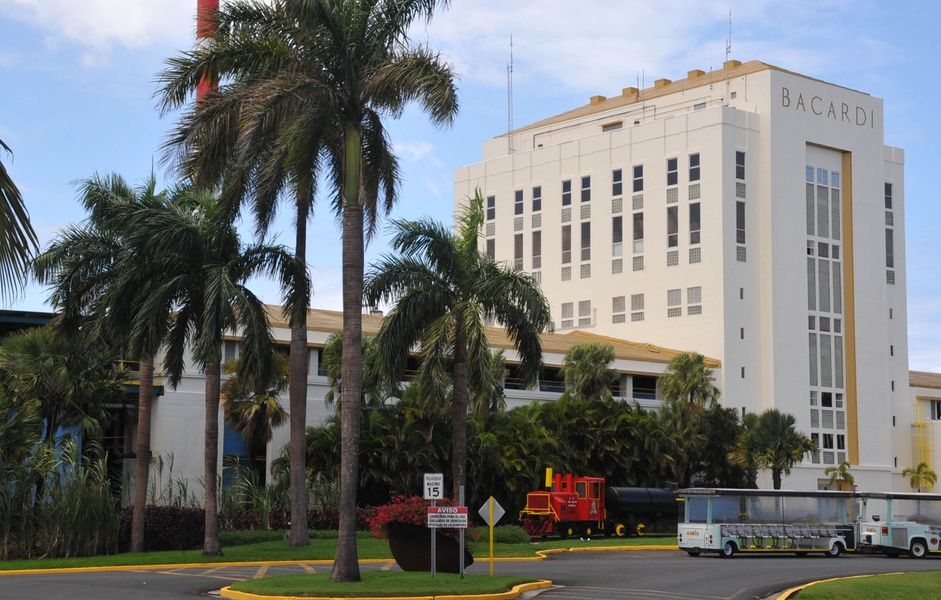 You know what? Off-the-beaten attractions are great, but big sites (especially when they involve rum) can also make for a fantastic excursion. In the complete opposite direction from Cueva del Indio is the Bacardi Rum Distillery, aka Casa Bacardi. Here, visitors can learn about Bacardi's history, take a mixology tour, and, of course, taste a lot of rum.
Pro tip: Chat with someone who lives in Puerto Rico for more info on the rum scene—they're sure to have recommendations about the island's best bars and drinks.
3. Experience history up close at La Cueva del Indio
No need to invent a flux capacitor to go back to another era. In Puerto Rico, it takes only an excursion to the incredibly cool Cueva del Indio. One of the most rad places in Puerto Rico to visit, these caves are full of petrographs made by Puerto Rico's native Taino people (long before Columbus "discovered" the New World). You can climb down into the cave and see them yourself—no museum necessary.
Local tip: There used to be a ladder that visitors could use—it's since vanished. So be careful as you climb down.
4. Kayak with the wild monkeys of Cayo Santiago
Some of the coolest things to do in Puerto Rico involve wildlife, and Cayo Santiago (AKA Monkey Island) is no exception. These monkeys have a colorful history—they are the ancestors of monkeys brought from India for scientific research in 1938. Tourists are not allowed to set foot on the island (it's just for monkeys and their human researchers friends), but visitors can kayak, snorkel, or swim through crystal-blue water to say hi from just offshore. Get some help from a PR travel expert to set up a visit to Monkey Island, and feel good about doing it—tourism is a major boost to Puerto Rico's economy.
5. Go on a caffeine expedition through Puerto Rico's coffee zone
Don't let those crazy fun Puerto Rican nights dim your days! Puerto Rico is known for rum, but (thankfully) it's also an excellent destination for coffee. There are a ton of historic coffee plantations spread across the island (colloquially known as the Coffee Zone), making coffee-focused excursions a great way to tour Puerto Rico. Just make sure to get some insider info about the best places to go—many of PR's best spots (both plantations and cafes) fly well under the radar.
6. Explore El Yunque rainforest (and keep an eye out for parrots!)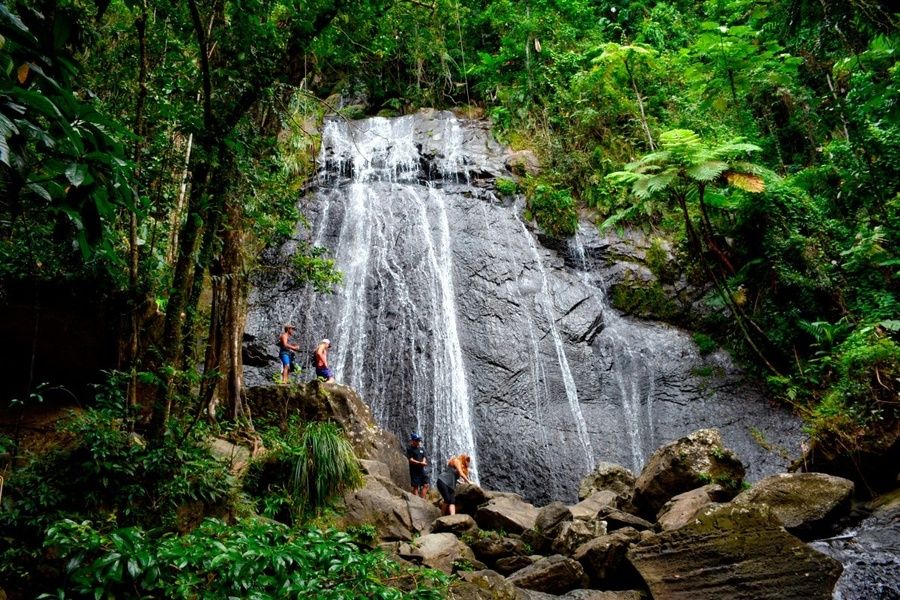 Another major draw among Puerto Rico excursions is the island's out-of-this-world nature. El Yunque rainforest is the only tropical rainforest in the United States. It's small, as rainforests go, but home to an incredibly diverse variety of wildlife, including colorful wild parrots. Free to visit; El Yunque is full of spectacular trails that make for a gorgeous rainforest adventure (not to mention a nice break from the Puerto Rican sun).
7. Bask upon the spectacular beaches of Isla Culebra
Journeys to Puerto Rico's awesome beaches are among the best excursions in town, and Isla Culebra should top the (very long) list of the best. Accessible by ferry or by plane, Isla Culebra is home to Flamenco Beach—one of the best beaches in the world. The white sand and clear water make this a gorgeous stop on any Puerto Rico itinerary.
8. Run with wild horses and see the glittering bay on Vieques
When it comes to amazing stuff to do in Puerto Rico, an adventure to Vieques absolutely has to be mentioned. This little island, located off the eastern coast of Puerto Rico, is full of activities for day and night. While the sun is up, explore the island's black sand beaches and admire the 2,000 wild horses who call the Vieques their home. You can run among them—they like to come down to the beach for a swim!
But if anything, the island becomes even more magical once the sun goes down. The gorgeous waters of Mosquito Bay burst into blue light thanks to the bioluminescence just beneath the surface. Visitors can admire this incredible natural phenomenon from afar, or book a boat tour to see Mosquito Bay up close.
Pro tip: The ferry schedule to Vieques changes a lot, so ask a local for up-to-date details.
9. Stuff yourself on the Pork Highway
Looking for something both bizarre and awesome to make your Insta followers jealous? La Ruta del Lechon is the answer. Roughly translated to "the pork highway" this stretch of road along Route 184 is lined with vendors selling lechon, whole roasted pig. It's not just pork (although lechon is definitely the star of the show)—visitors can find tons of local food to try. Plus, many of the outdoor restaurants feature live music, dancing, and (lots of) drinking all day and all night.
10. Adventure through Puerto Rico's dramatic dry forest
Some of the greatest adventures in Puerto Rico involve exploring the island's amazing hikes. Bosque Estatal de Guanica is one of the best. An easy day trip from Ponce, the Guanica dry forest is, well, the opposite of a rain forest (that is, it hardly rains, and plant life has adapted to a drier climate). It provides an incredible opportunity to enjoy a different kind of nature. This is a great place to hike—most visitors make a beeline for Fort Capron, which offers some spectacular views.
Pro tip: Be sure to pack plenty of water. This is "dry" forest, after all!
11. Shimmy down to the Survival Beach caves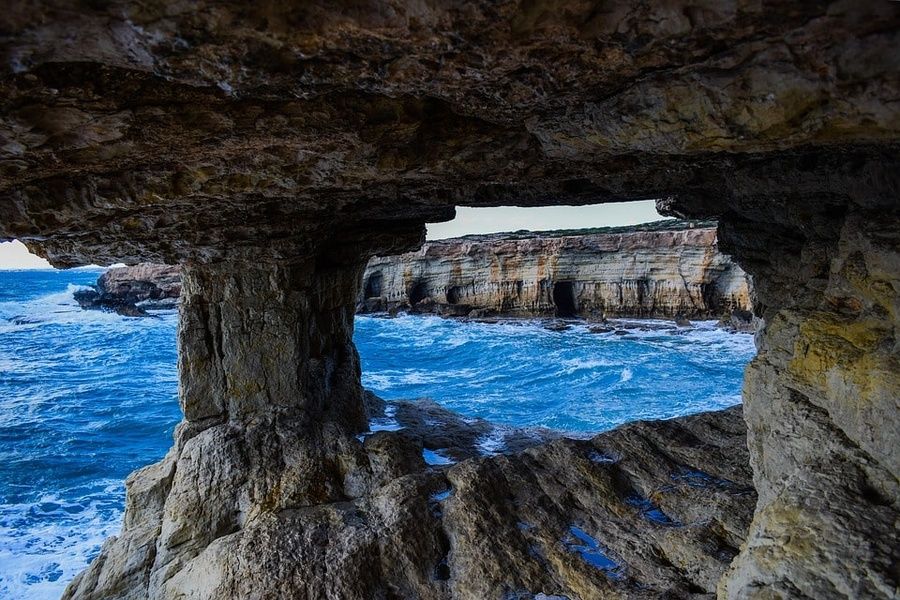 If an excursion to La Cueva del Indio whets your cave-going appetite, then the Survival Beach caves in Aguadilla on the northwest coast will definitely delight. This gorgeous rock formation, stretched along a gorgeous white sand beach, is one of the coolest sites in Puerto Rico. The hike to the beach is intense but worth it. Wear good shoes, bring water (and definitely your phone, this place is ultra-Instragrammable) and enjoy the gorgeous seclusion of this natural wonder.
Pro tip: the current here is strong, so be cautious about taking a dip.
12. Ferry out to Caja de Muertos for beaches, hikes, and wildlife
Caja de Muertos, which translates as "coffin island", may sound like a destination out of a horror movie but, believe us, it is anything but. Home to five of Puerto Rico's most stunning beaches, it's a great destination to enjoy nature away from the bustle of the main island. Hop on the ferry from Ponce for an afternoon island adventure.
Plus the ferry itself is a fun activity for the whole family! You can see the island's gorgeous coast, breathe in the cool sea air, and enjoy the serene feeling of gliding across the waves. Once on the island, there's plenty of wildlife to see (pelicans! turtles!) as well as some incredible hikes.
13. Switch it up—saunter to San Juan or pop over to Ponce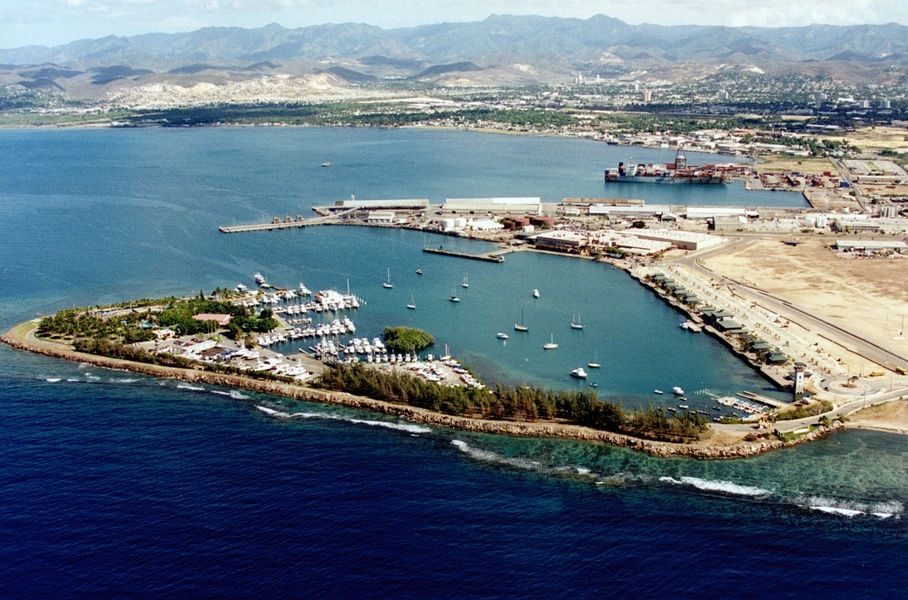 Most visitors will stay in one of two of Puerto Rico's largest cities: San Juan or Ponce. Whichever acts as the home base, a great excursion is taking a day or two to see the other! There are obviously a ton of things to do in San Juan, Puerto Rico's largest city: great museums, plenty of amazing food, and spectacular nightlife. But you shouldn't miss Ponce!
Ponce is also full of things to do—considered the "Jewel of the South", it has some of the most incredible architecture on the island, and some of Puerto Rico's best rum. It's totally worth it to switch things up and spend a day or two in either Ponce or San Juan.
14. Dive beneath the waves to see the Parguera Wall
Puerto Rico obviously has a ton of great sites on land—but did you know that you could also sightsee in Puerto Rico under the sea (under da sea)? If you're scuba-certified and looking for some great underwater tourism, look no further than the Parguera Wall. It's a beautiful black coral reef about six miles the southwest coast, so talk to a local trip planner about finding a tour reputable dive company to go with. The spectacular reefs and marine life will give you a whole new perspective on Puerto Rico.
15. Commune with nature at the Humacao Nature Preserve
Some of the best things to do in Puerto Rico have to do with nature—wonderful hikes, gorgeous beaches, and tons and tons of colorful wildlife. So obviously, then, the Humacao Nature Preserve on the southeast coast makes an excellent excursion. Free and open to the public, you can visit with resident iguanas, local frogs, and tons of other wildlife. Plus, there are a lot of trails for hiking or biking (you can rent a bike or a kayak!) and some simply spectacular views.
--
Ready to head down to Puerto Rico? Of course you are! Make sure to chat with a Puerto Rican local for help planning your itinerary—after all, there's nothing worse than getting to Puerto Rico only to find out you've missed on all the authentic gems that make it so awesome. Any questions? Feel free to send us a message! And don't forget to check out: